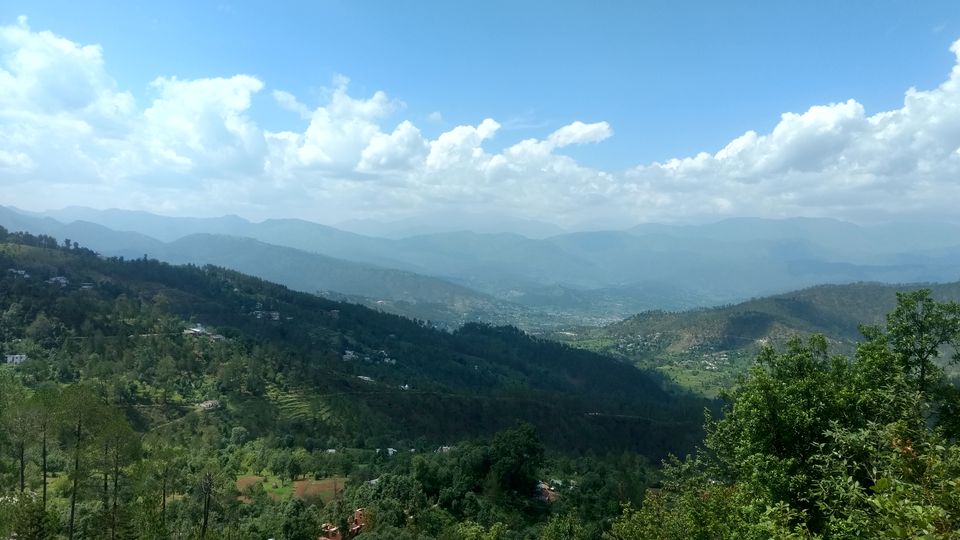 6 long months without Himalayas and it feels totally chocking!! :( but better late then never :):) I was looking for a spiritual as well bit exploring in Himalayas..finally zeroed at Baba Neeb Karoli as never went there but heard so much about Steve Jobs and Mark Juckerberg visiting that place and also saw Kausani is nearby ..
Heads up Friday became work from home and took a carpool to Haldwani from delhi with my Backpack and exitement to Shout from mountains and wisper in Nature's ears.. ;) There is no great feeling that chilling in Himalayas for me atleast..( At my workplace it was clearly reflecting -loads of errors and backlogs) . I was damn sure something is missing and YES IT WAS HIMALAYAS. :(
It was Pre-monsoons and Looks Rainy as expected the Driver Suck big time he had no clue of ruotes and Paths, thank god we were accompanied by a co-passenger Sardarji :) who was from Haldwani only..it was a bit bumpy and lousy ride ..it took as all the time to reach Haldwani and the same time to reach to Almora (I agreed to give 300 bucks extra if the driver bhai can take me to almora from Haldwani (my worst decision ever he took 6 hours for this ;( ) Bugger had no clue where he is driving.Finally reached at 7am at almora after starting from Delhi at 4:00pm..Sigh!!
But here is what it all started ..ALMORA: It was chilling @11* C and saw clouds everywhere..Stayed at Doctor driver sahab's place for a quick nap+Bath+Breakfast and started again to reach KAUSANI .Boarded a Jeep as there is a big Taxi stand there and you can find many options..Reached after as usual zig zag trip and after reaching Kausani , I started TREKKING my favourite thing to do in Himalayas . Kausani to Baijnath :) I had few breaks to catch the glimpse of scenic beauty and a brunch break of Omelette+milk ;)_
Baijnath is an ancient Shiva temple where all god and godesses idols are also located with a Lake..Experienced perfect sculpture and Craftsmanship by looking at the temples..Spend quite good time there worshipping and chanting mantras..
Started trek back to Almora but had no clue where will I STAY and also excited to reach Babaji's place.. Reached Garud and came to know there is nothing available to reach almora. but didnt lose hope and kept waiting for any means..Finally a pick-up truck came and this guy looks super cool for a driver and was coming back from Chamba after delivering goods and supplies from HUL/Parle .. He confusingly asked me where i am heading and I first told him that to ALMORA but as I sat and started talking i told him that I am going at Babaji's .. He started telling stories and Experiences about him and promised me that he will leave me in front of Kainchi dham for just 150bucks ...I was totally amazed and instantly said YES.
It was such and enjoying ride filled with Jokes, Poetry, Life experience. One thing I should tell you the best part about SOLO trips is that you have the option to do things which you love the most..People in Himalayas are so helpful and I love talking to Truckwalas and local vendors..Its just Soothing!!
At around 9:30 i reached kainchi dham and bid the guy goodbye.. stayed at first hotel (way to expensive and rude manager ) but had no choice so stayed..
Morning was too long for me and then i straight headed towards Babaji's temple..
As I entered priests were chanting -"Hare Ram Hare Krishna" and environment was SO SO Peaceful and tranquil I forget every single problem of my life and spent some 4 hours Sitting there and praying and chanting mantras..I thanked myself for this Spiritual trip and took my Backpack again to Dellhi.. And after that wahi Bus ke dhake ,wahi 9 ghante ki shift. ;)