Ever realised how school is just an entrance exam for junior college, and junior college ends up being an entrance exam for college? What I am metaphorically trying to say is that the trek to discover Dharamkot and Mcleodganj was a warm-up for Naddi, and that Naddi was just a warm-up compared to the trek to Triund!
As usual, we stuffed our faces with breakfast the morning of, because according to the organisers, we had a good five hours of hiking coming our way. We set off only after we had washed it all down with our newly found, favourite health drink (ginger-lemon-honey).
Sonu, owner of one of the only places in Dharamkot that has bacon (not relevant to anything, just everything), happened to have a camp-site at Triund, where we were going to spend the next two nights. He was also our guide to the snow-line we were to visit the next day.
The thing about treks is that they start off like a piece of cake, but as you start to think you have what it takes, the mountain says otherwise. It was a steep, rugged path to Triund, filled with loose rocks, mule-poop, and more North Indians. The best thing to do is to stop complaining about sweat in your crevices, put your earphones in and get to the mid-way check-point, Magic View Cafe.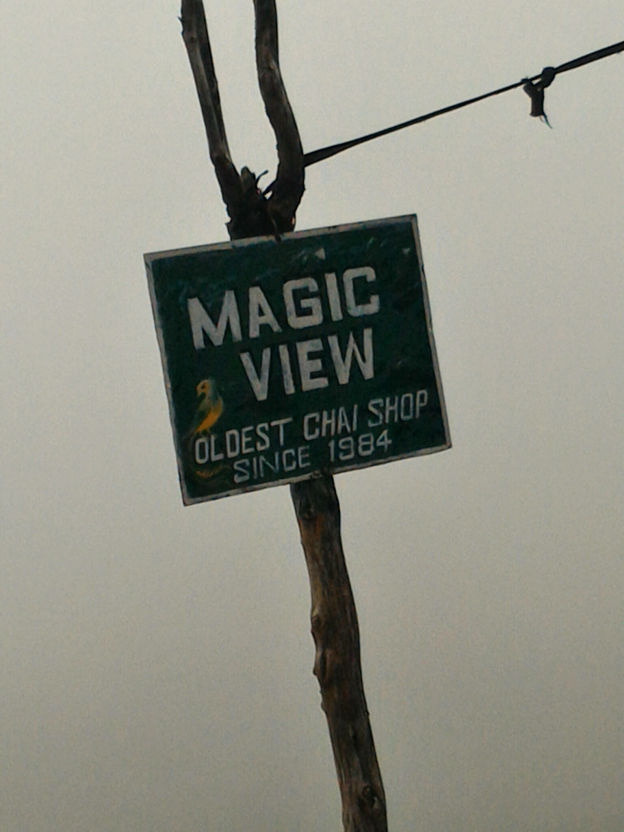 After accepting that we had to pay 70 bucks for a cup of tea, we treated that chai like it had flakes of gold floating around in it. Spilling was not an option. As you get higher up, prices follow suit because of costs and efforts to transport them. In order to prevent any further financial crisis', we headed back out again and before we knew it, we had reached the Moonlight Cafe campsite!
The view was to die for, literally. We were surrounded by steep cliffs on both sides and giant rocks behind and in front of us. And nothing says camping, like squatting in the bushes to do your business. But apart from all that, paradise 2.0 was discovered. A campfire, jam session and marshmallows made our first night there perfect!
However, nature wasn't done surprising us yet. The next day, when we headed higher up to the snow-line, we learned that thanks to global warming, the snow had melted, causing it to now be found at 3500 m. Even the organisers had never been up that high, let alone take 38 other people with them. But, more climbing ensued because we were not about to give up after coming so far. And boy, was it worth it! We ended up having an epic snowball fight before coming back down to Triund and eventually back to Mcleodganj, where our trip ended.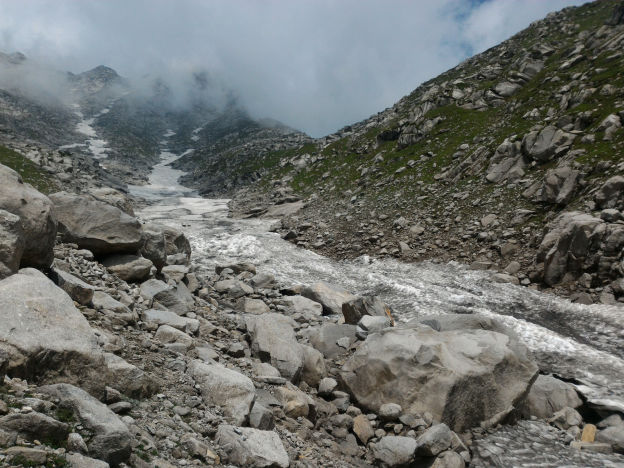 All in all, I had the best time with Vagabond Experiences. These guys know how to have fun, while letting you discover the beauty of nature for yourself. This trip will give you more than any foreign holiday could ever offer. So, when was the last time you did something for the first time?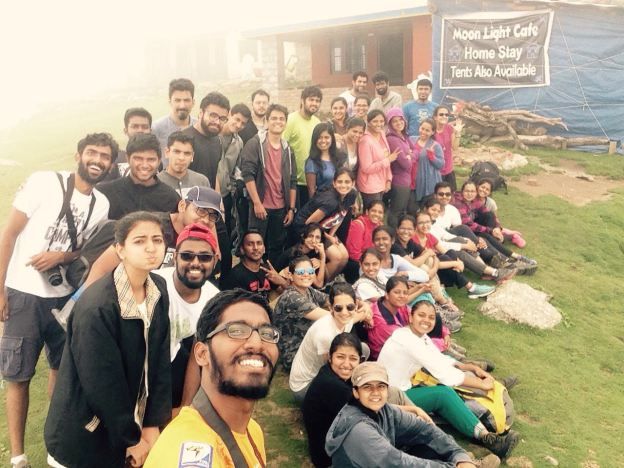 Until next time, कीपिट रीयल…:^)