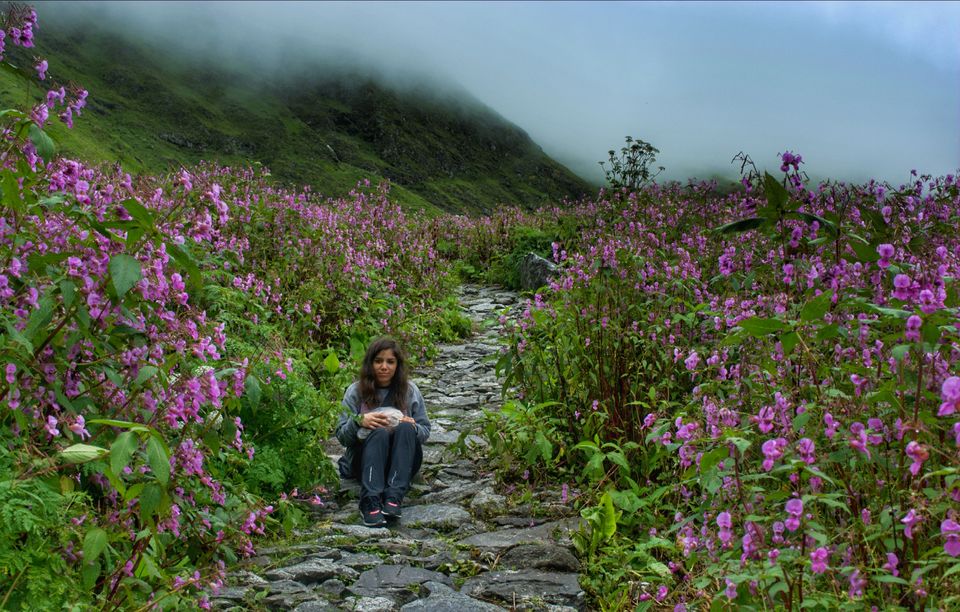 So I started from Rishikesh around 7am and reached srinagar around 10am which is 112km.
Then I had some breakfast and then I took another transport from srinagar to Nandprayag which is 84km. I reached there at 1pm and had my lunch and took some rest. Then again from Nandprayag I took private transport to Joshimath and reached there around 4 in the evening. You can stay at Joshimath but I had much time left so I don't wanna waste and also need some peace and quite so I go for Govindghat which is around 20km from Joshimath and then 1hr bus ride I reached govindghat. I boarded hotel room which cost only 500rs and then had dinner and my day one has completed. And it was wonderful, I enjoyed the beauty of earth , beauty of mountains and the mountain roads and the roads were amazing.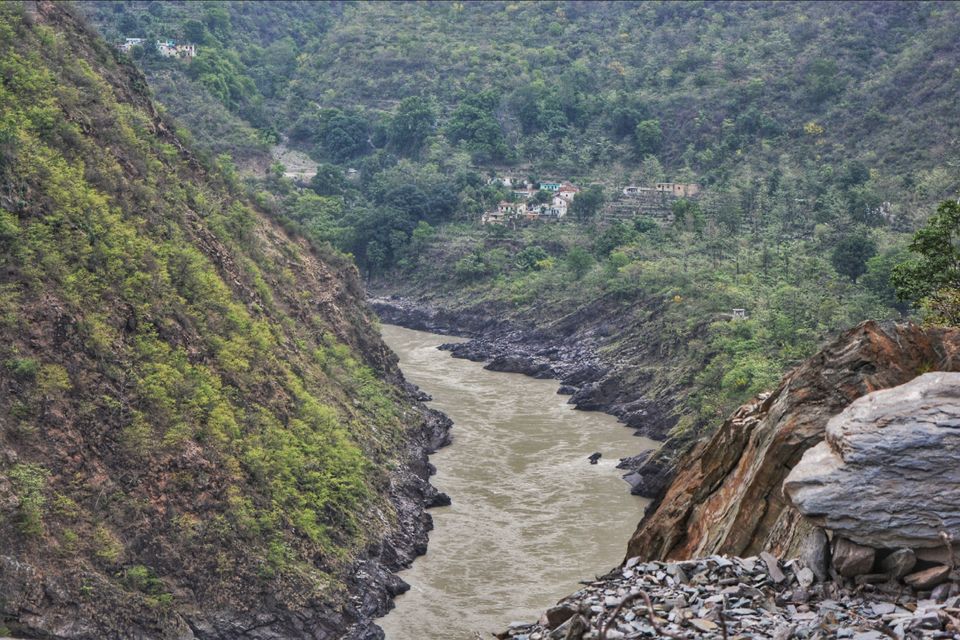 Rishikesh to Govindghat
I started my first ever solo trek from Rishikesh around 7 O'clock in the morning where I had to reach Govind Ghat which is near about 272km road distance.
There is direct bus between Rishikesh to Govindghat. But I was not gonna sit all day to the same transport bus so I changed Three to four buses to reach Govind Ghat.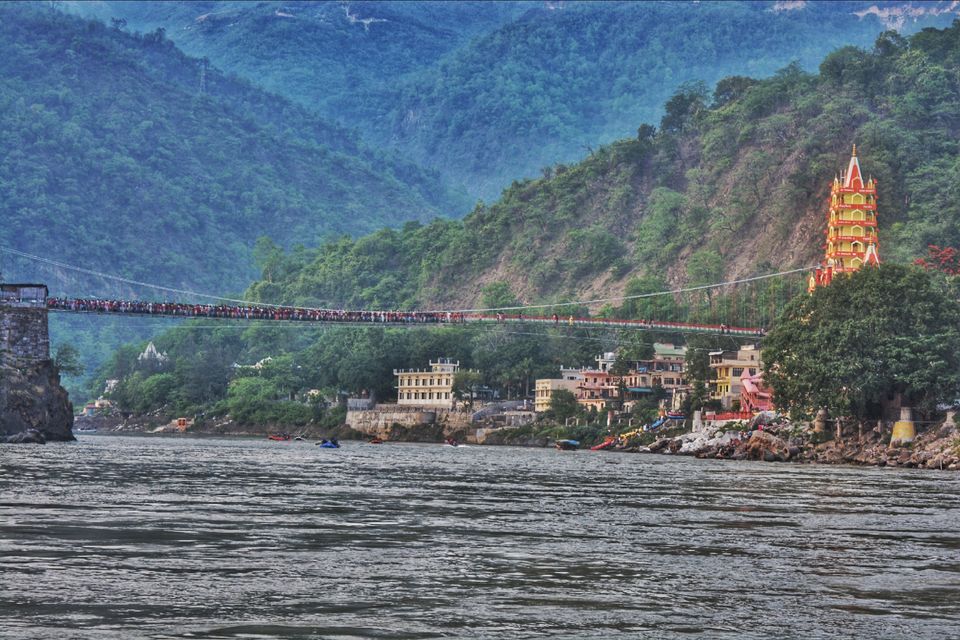 It was a lovely morning and I feel so energetic, fresh and quite happy. mornings in the mountains are my favourite mornings.
Then I start 14km trek from govindghat. I decided to carry my own bag. The climb is mostly steep but I am pahadi so I was ok.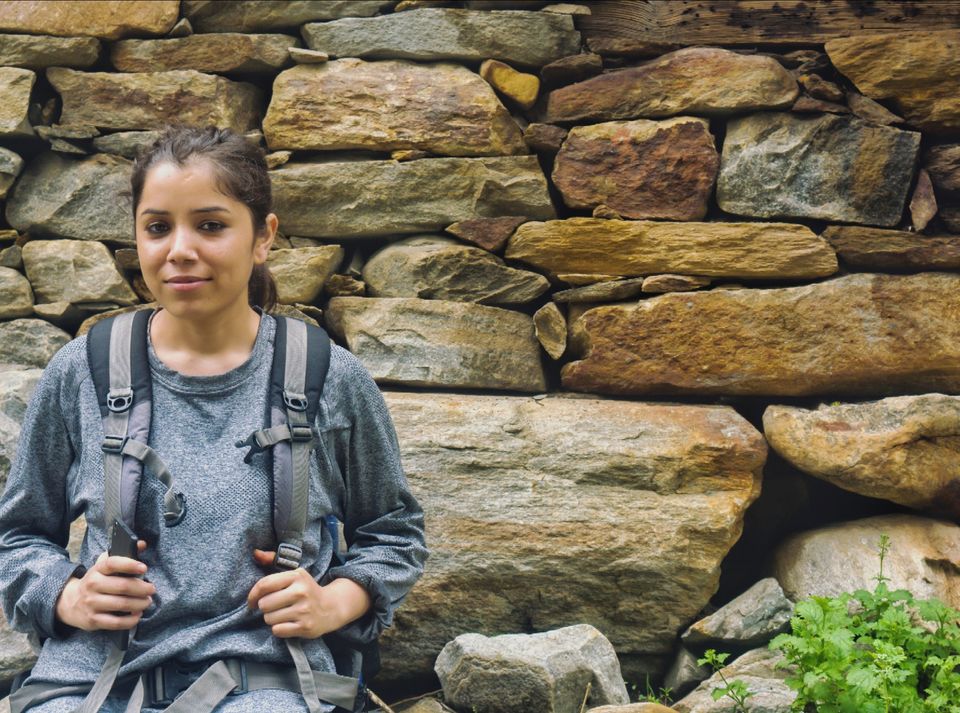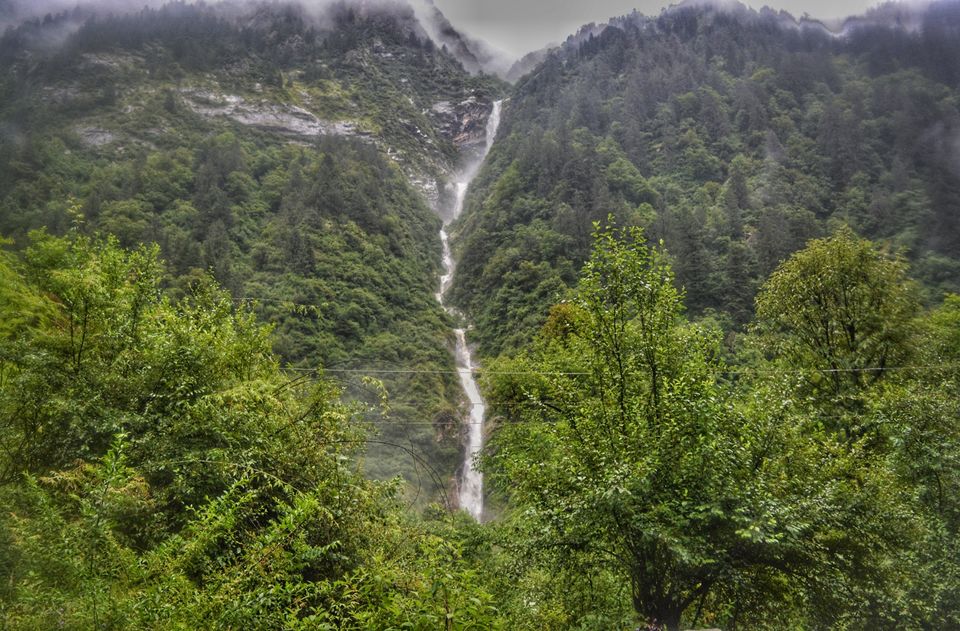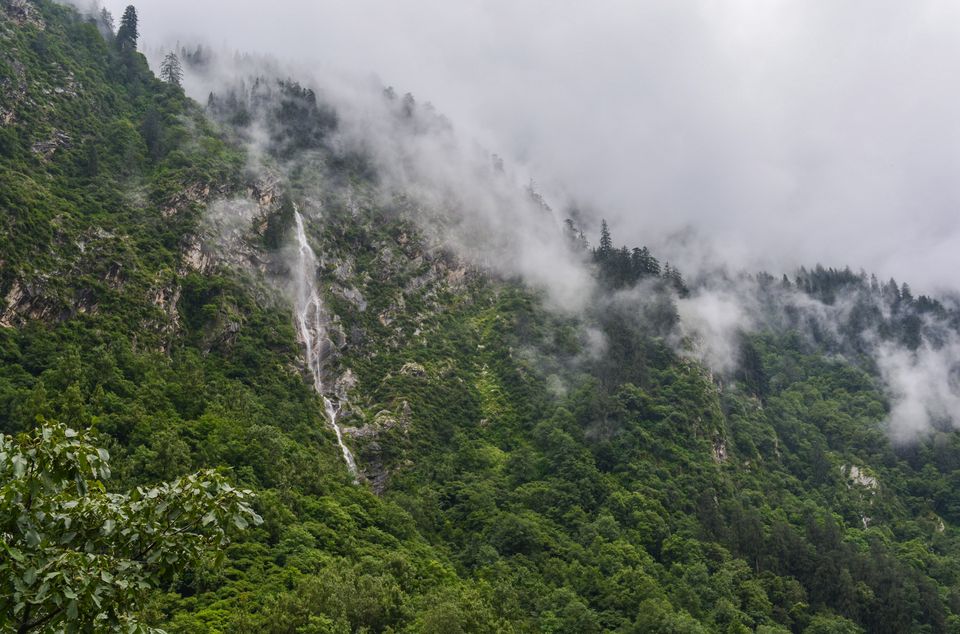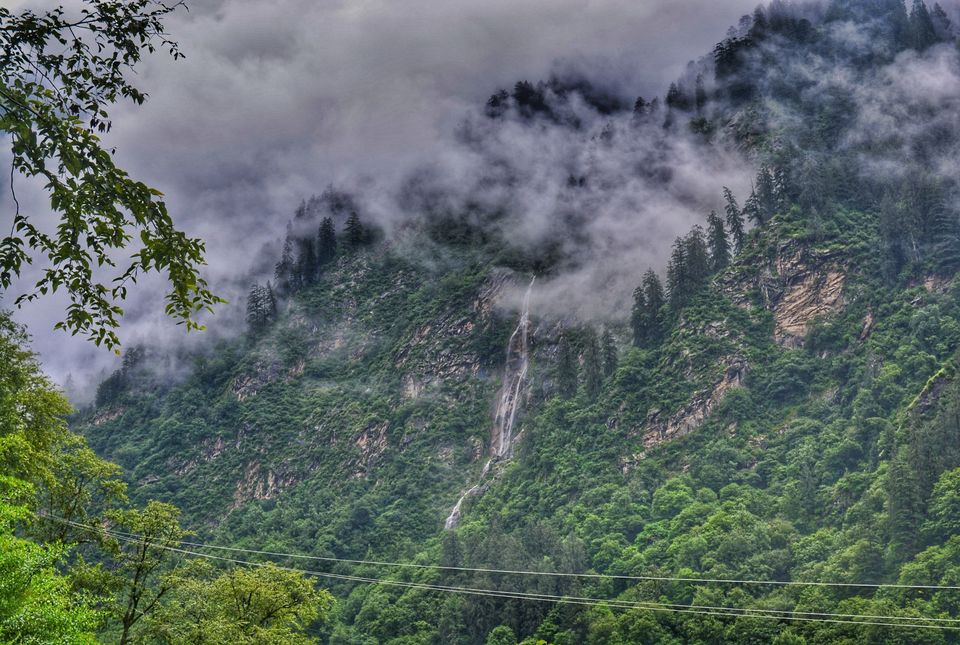 Mountains are soulful and earth is so beautiful. I enjoyed a lot and I was free like a bird and enjoying the beauty of earth. It was so quite and peaceful.
It took me 5 to 6 hours to reach Ghangria. Ghangria is a base camp of valley of flowers and Hemkund saiheb. Then I boarded hotel room only for 300rs and my another amazing day has ended.
From the base camp Ghangria, the valley of flower is a 3km climb, where one has to go daily and come back the same day
Then I started my trek around 8 o'clock in the morning from ghangria. I crossed a bridge across Lakshman Ganga, which I see falling down from the mountain.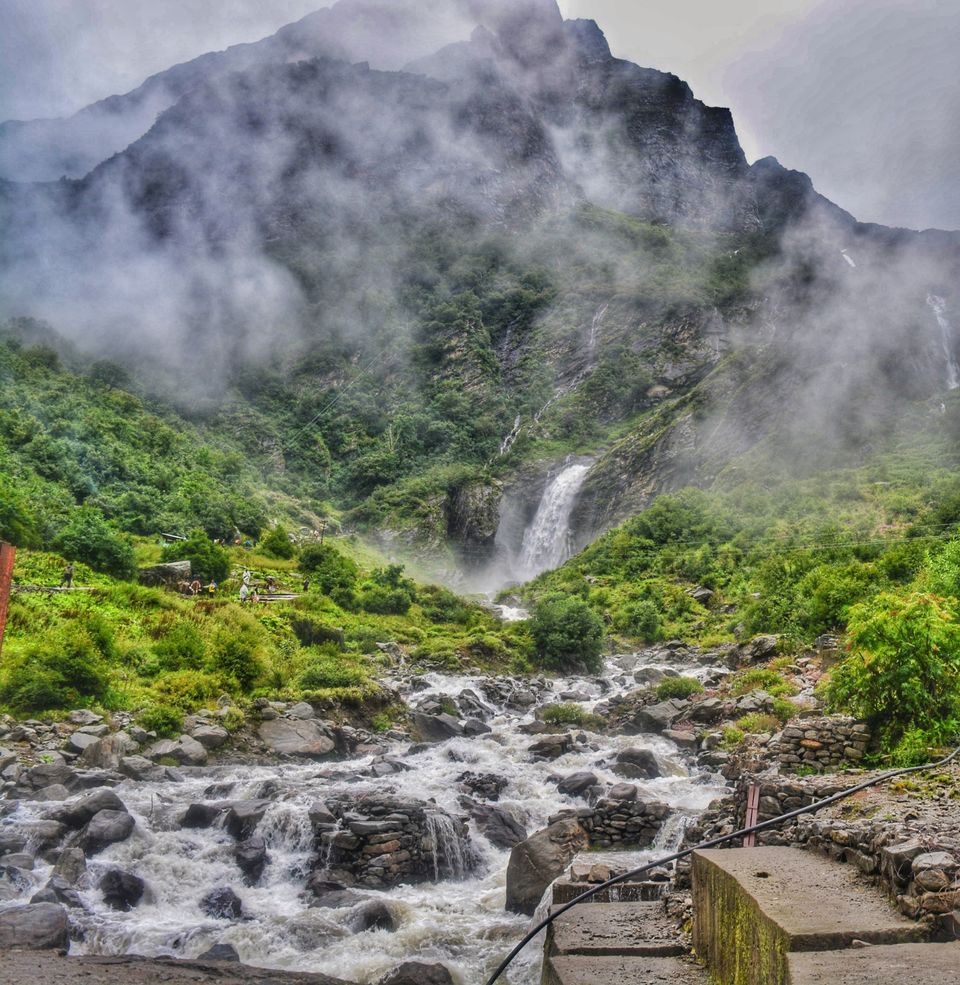 Then I crossed a checkpost after enterning my name in the register and paying a nominal fee.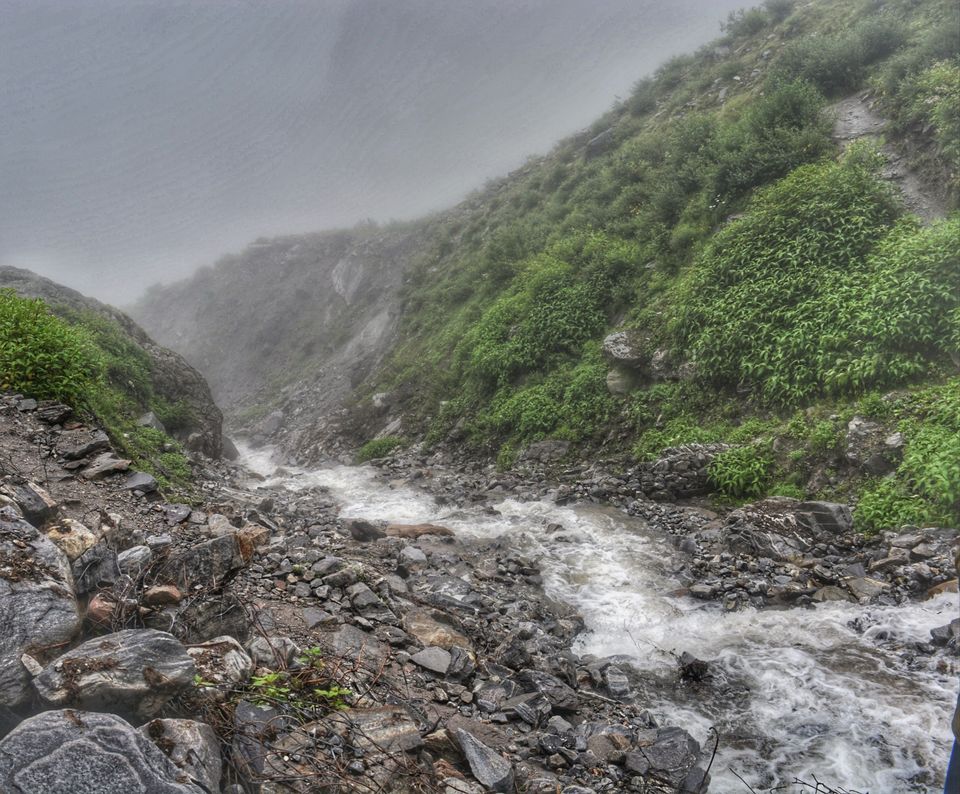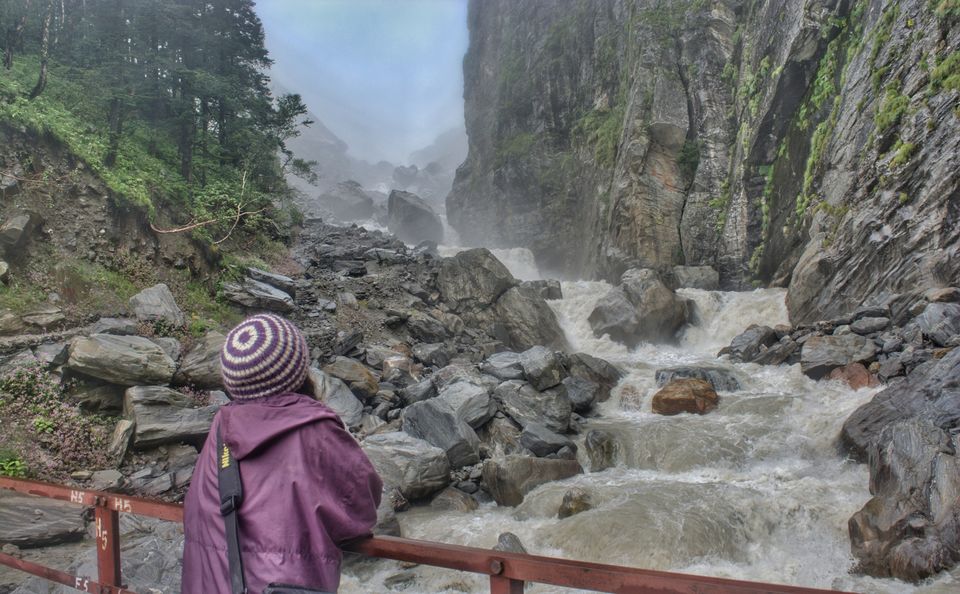 Then again I crossed a iron bridge over Pushpawati river which meets Lakshman ganga river at Ghangria. I met other trekkers too who are looking for a beautiful place like me.
After 3km walk I enter the fairy land. There are different kind of flowers, ground covered with grass and small red berries spread over the rocks. It was so beautiful and breath taking moment. I was far far away from the chaos of city life. There was no one to judge me. I was free like a bird and that was my moment my life and the only thing matters is me and the beautiful nature.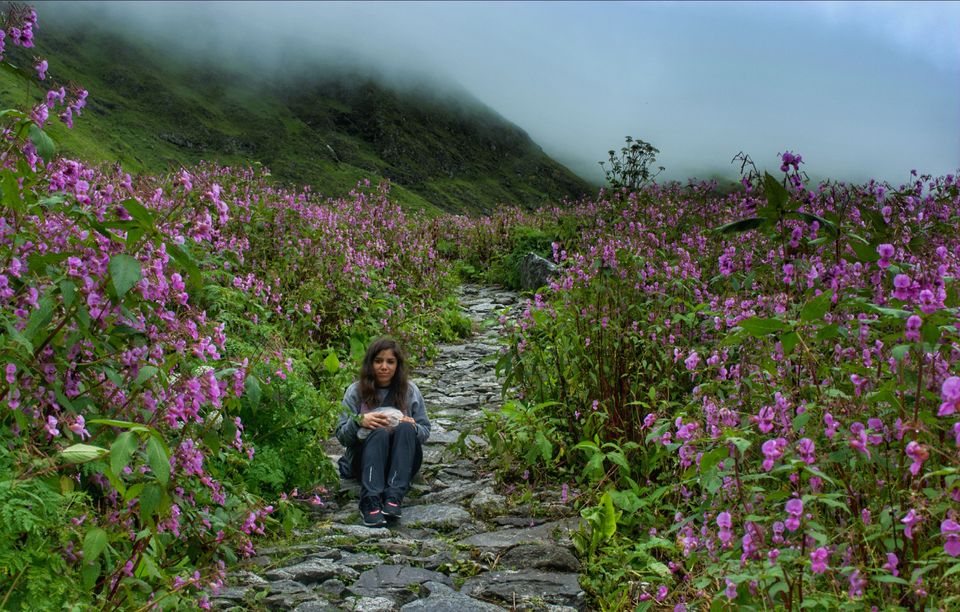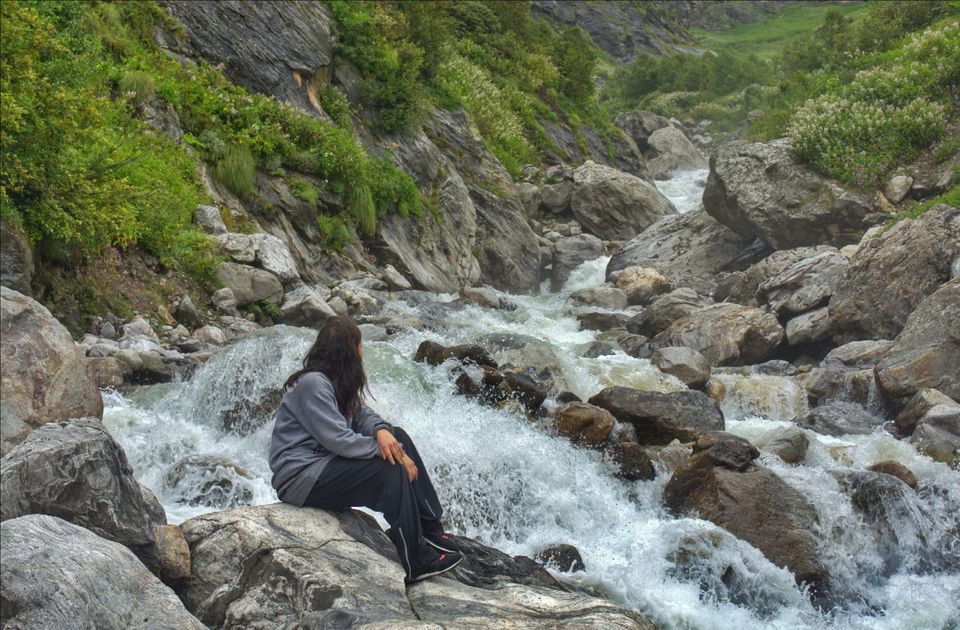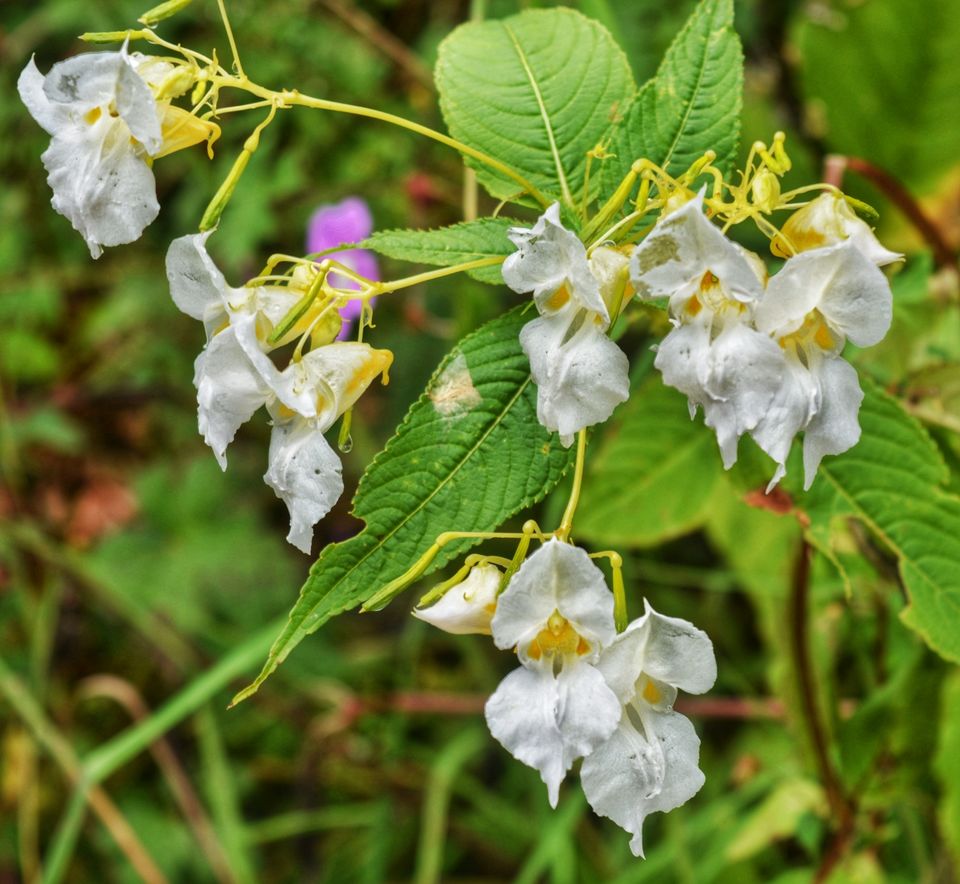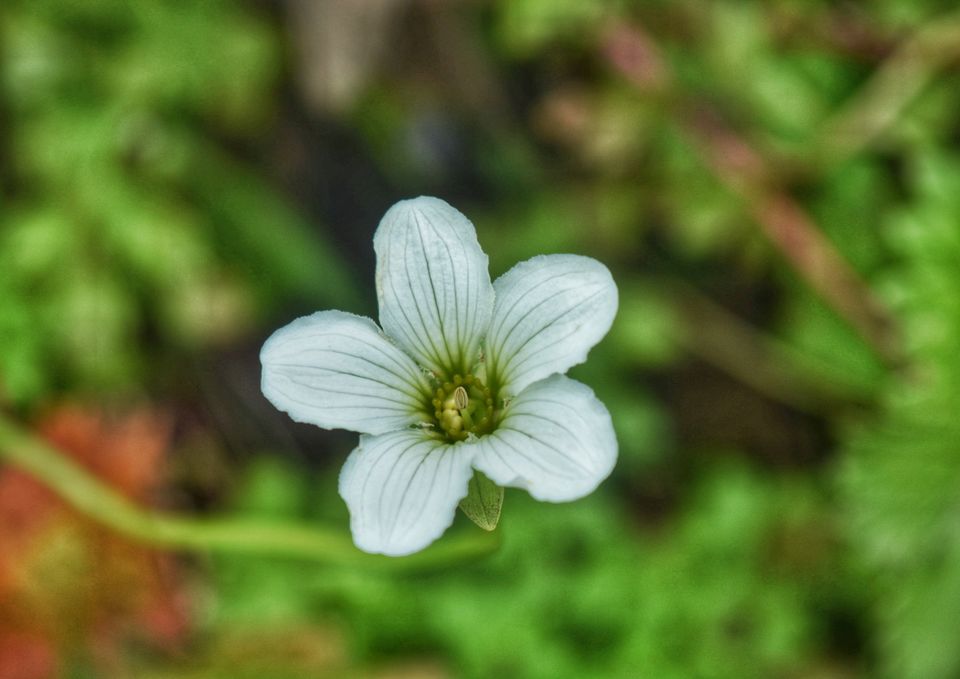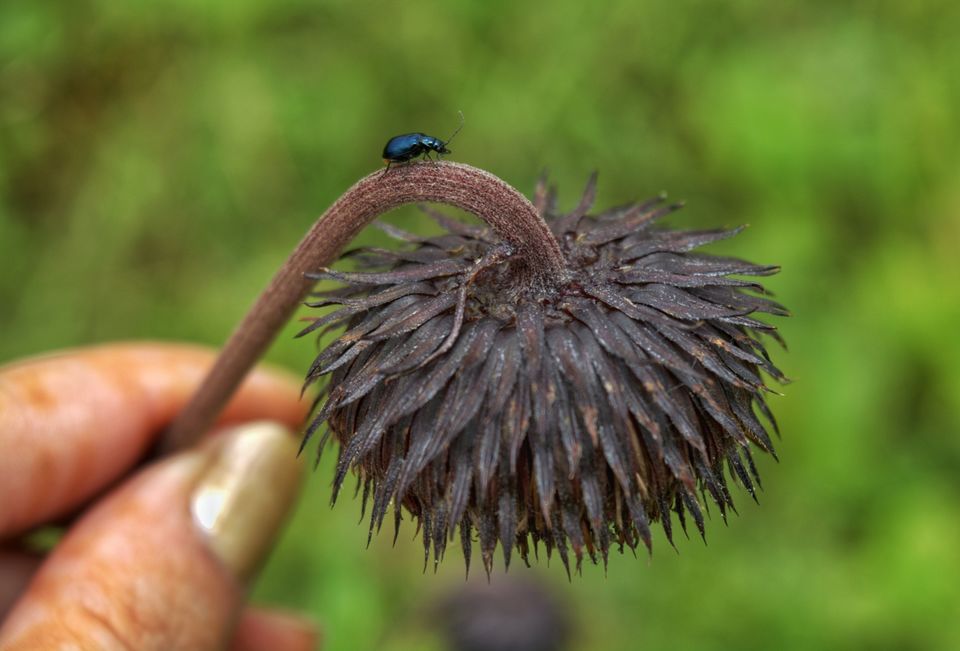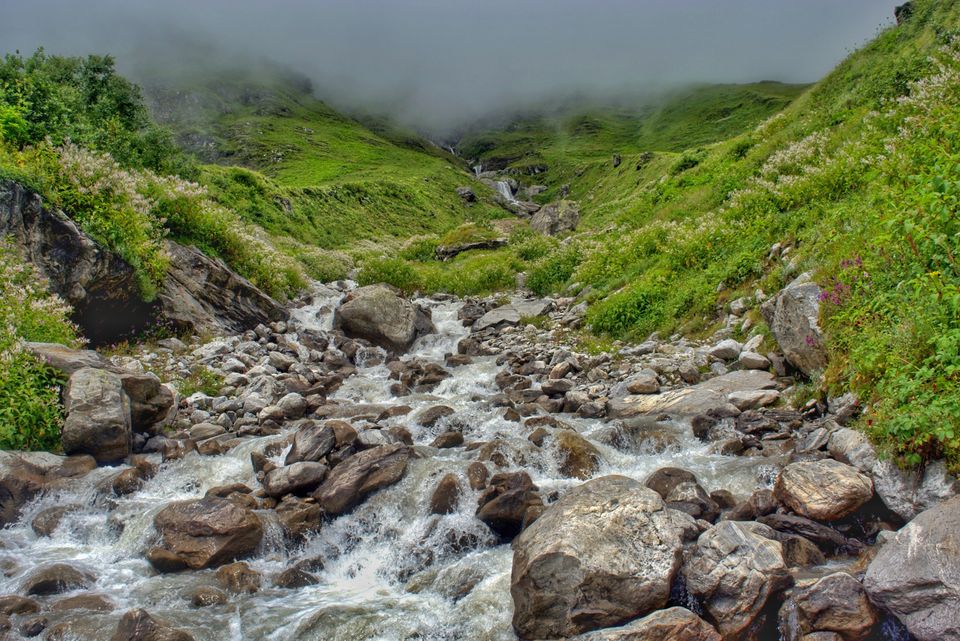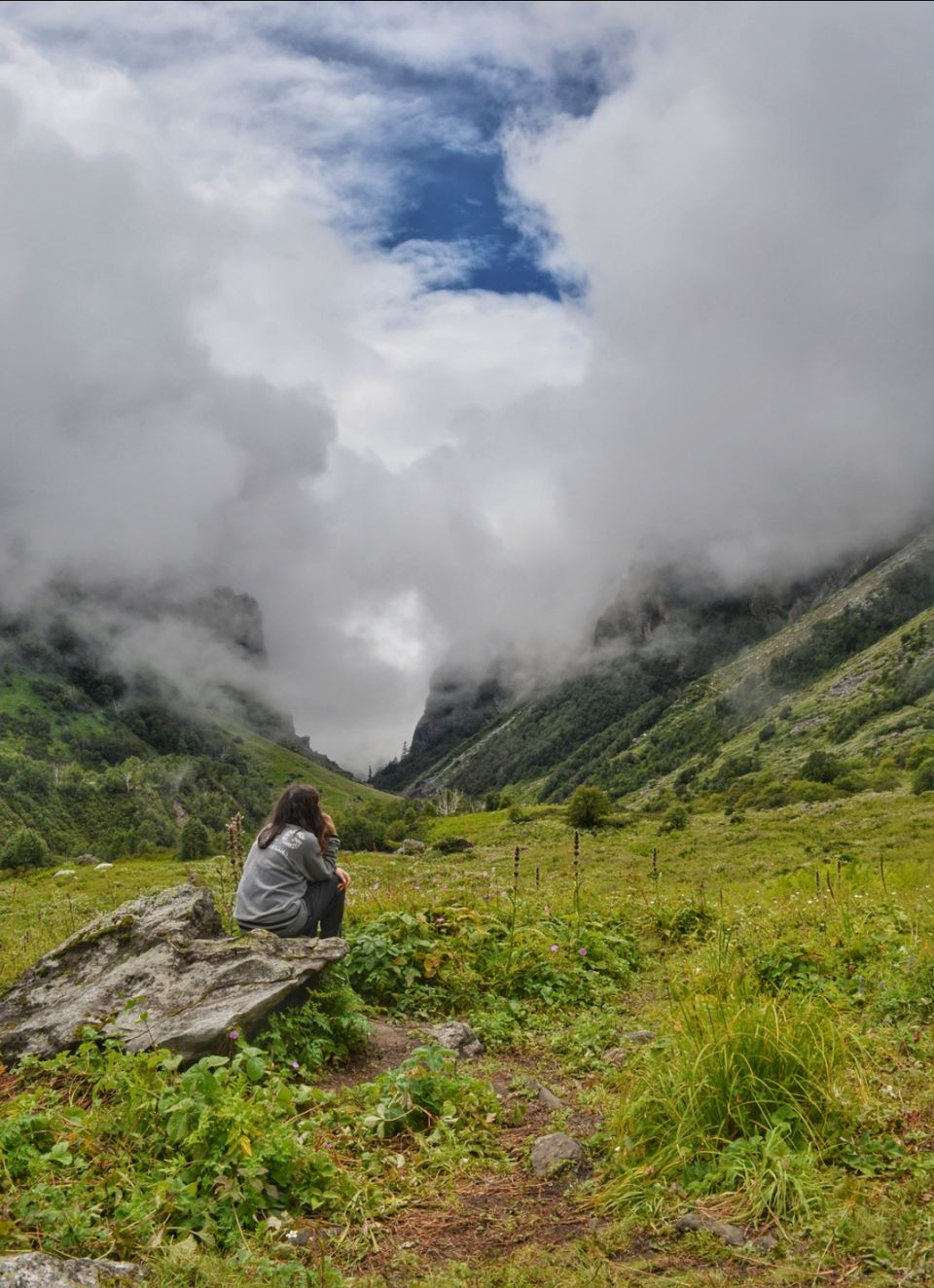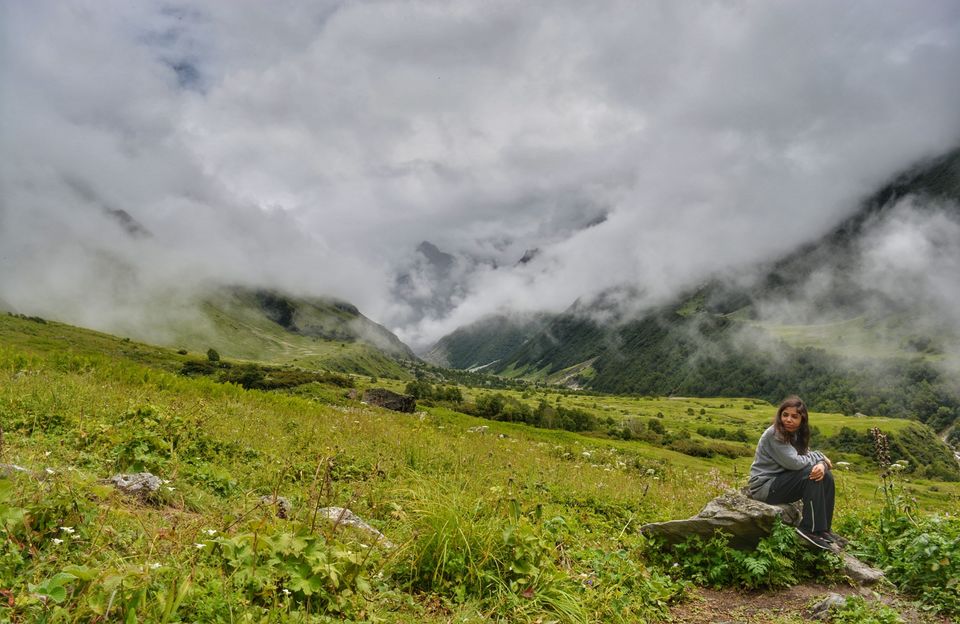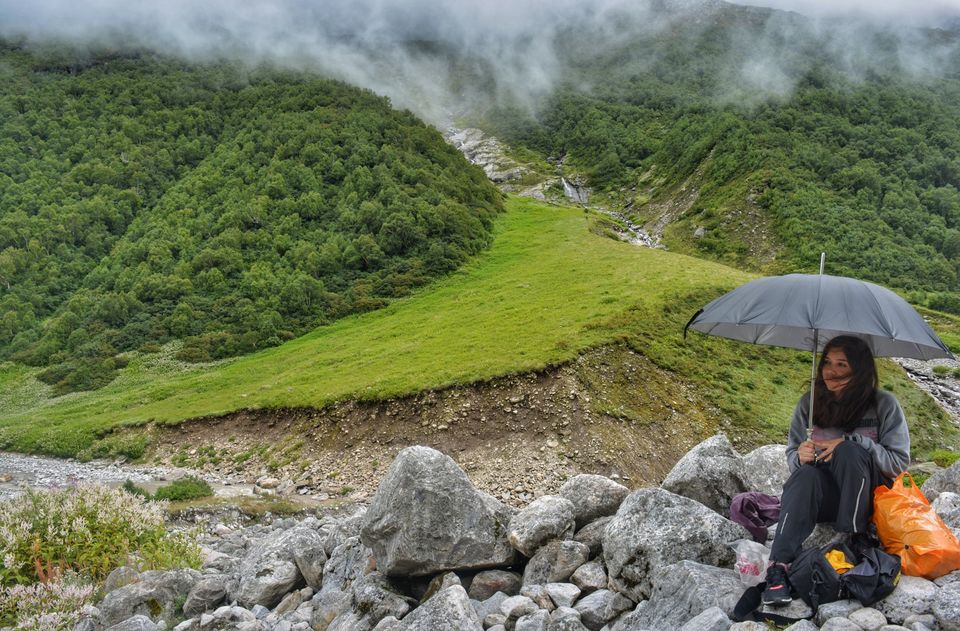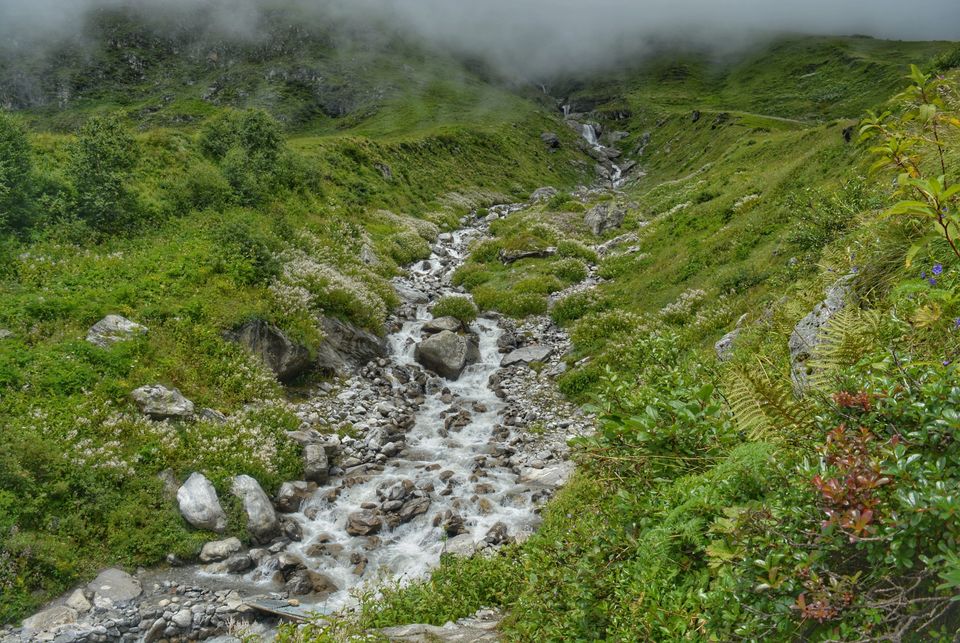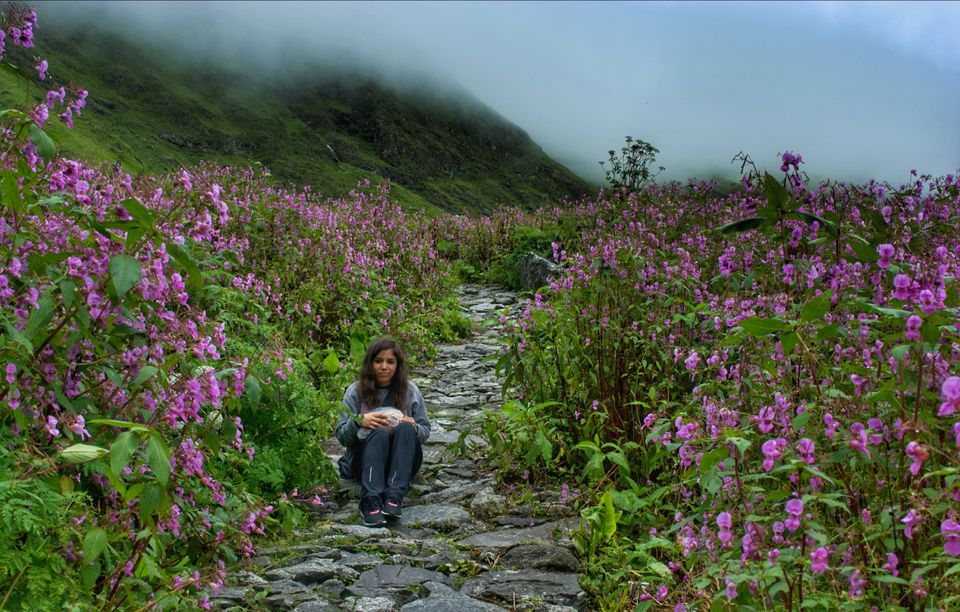 One day in the valley is really sufficient. It was a one day trek so I have get back to Ghangria. So I spent almost 2 To 3 hours in a quite peaceful valley then I came back to Ghangria. Around 5pm.
It was a wonderful experience as a solo.
Then next day I leave the beautiful valleys and mountains behind and I reached Rishikesh around 7Pm and my beautiful trip was over and I collect lots of  beautiful memories.