"Mountains are not stadiums where I satisfy my ambition to achieve , they are the cathedrals where i practice my religion."
There comes a time when you embark upon a journey and never wish to see it end. I had similar experience in the Har Ki Dun trek.
Har Ki Dun- The valley of Gods, legends say that Pandvas passed through this valley in an attempt to reach heaven alive.Mt. Swargarohini (20,819ft) at the end of the valley was the final point which laid way to heaven.While all the Pandvas died in the attempt to cross it, Yudishtar and his dog were the only survivors who could make it to heaven.The locals of Oshla,Gangad and Seema village still believe in these stories and consider themselves to be descendants of Pandavas.
We started our journey late night from Isbt Delhi and reached Dehradun early in the morning.
We took a local cab from Dehradun to Sankri. Sankri village served as our base camp, Sankri is about 200Kms from Dehradun-a total travel time of around 10 hours.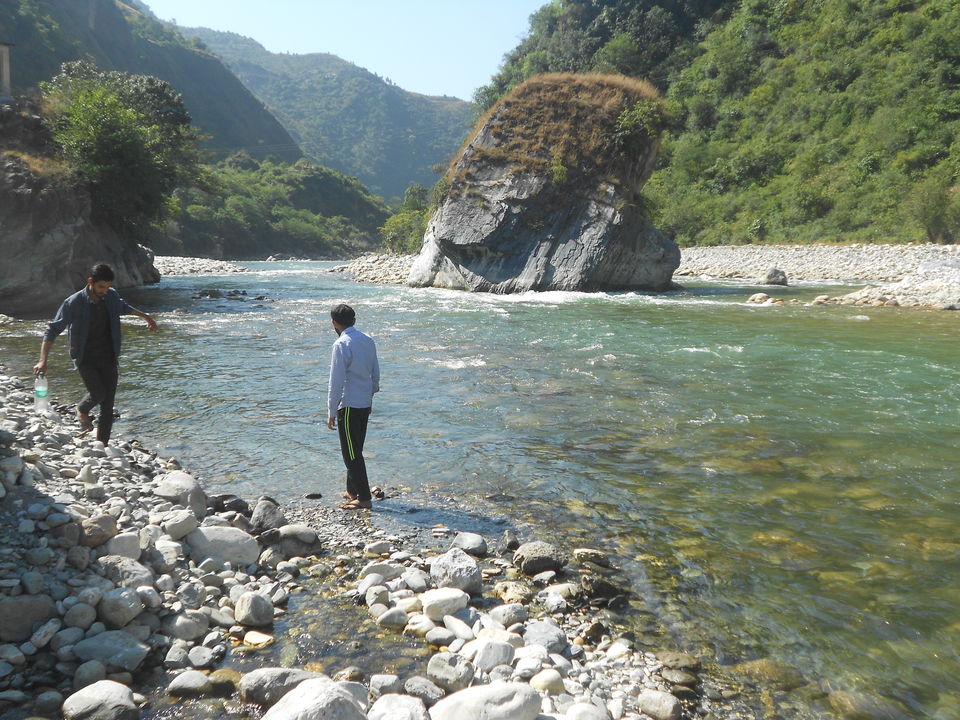 We reached Sankri just around sunset- when the sky was burning red and snow covered mountains peaks were bathing gold.
We stayed in the Hotel Swargarohini at night . Next morning when we saw the sunrise behind the snowy mountains it seemed as if we had entered into the heaven.Now the curiosity began to increase, and with this curiosity, we went off to the Tluka for further journey with Trekup India team.
Taluka is 12kms away from Sankri. We started our trek from Taluka. We had to cover the 15 kms on day one.
As we were moving forward the beauty of nature was even clearer. Har-ki-dun trek is an easy to moderate level trek , and it is ideal trek for beginners .
On the first day the Oshla and Gangad village comes on the way . The people here have no connection with the modern world, social media and media. People here are living happily, away from the world's obsession. The houses here are traditionally made of wood workmanship. People here depend on agriculture and goat rearing for livelihood.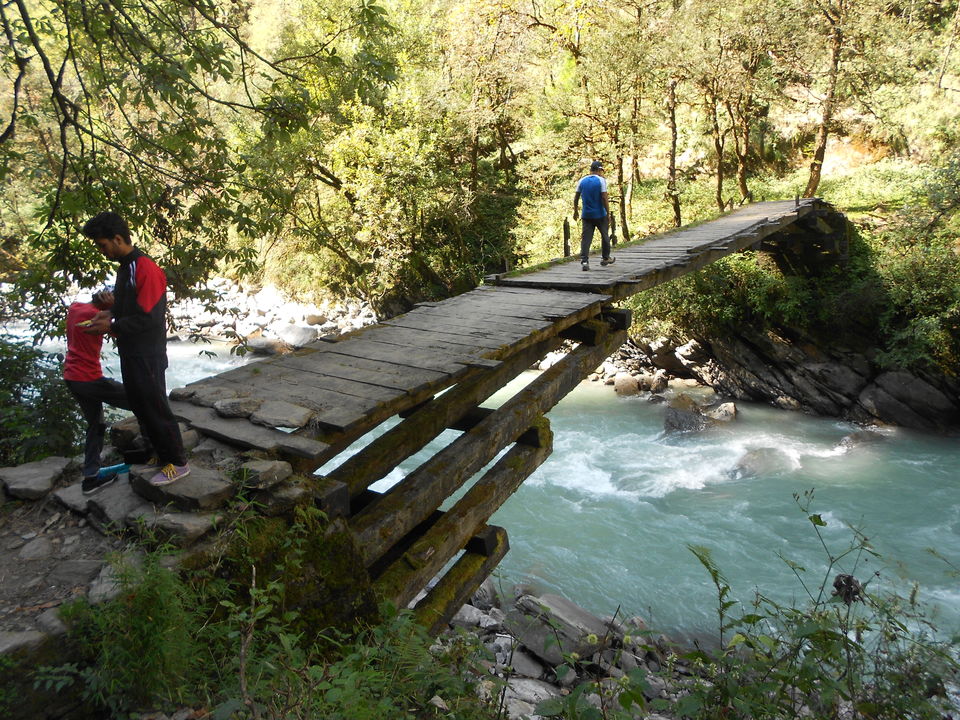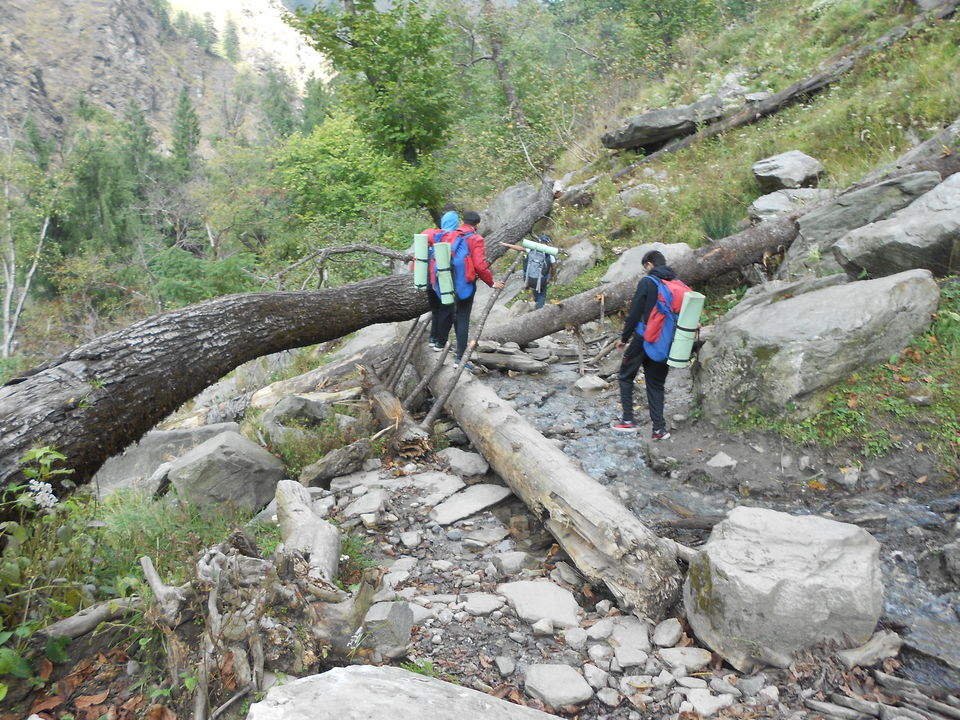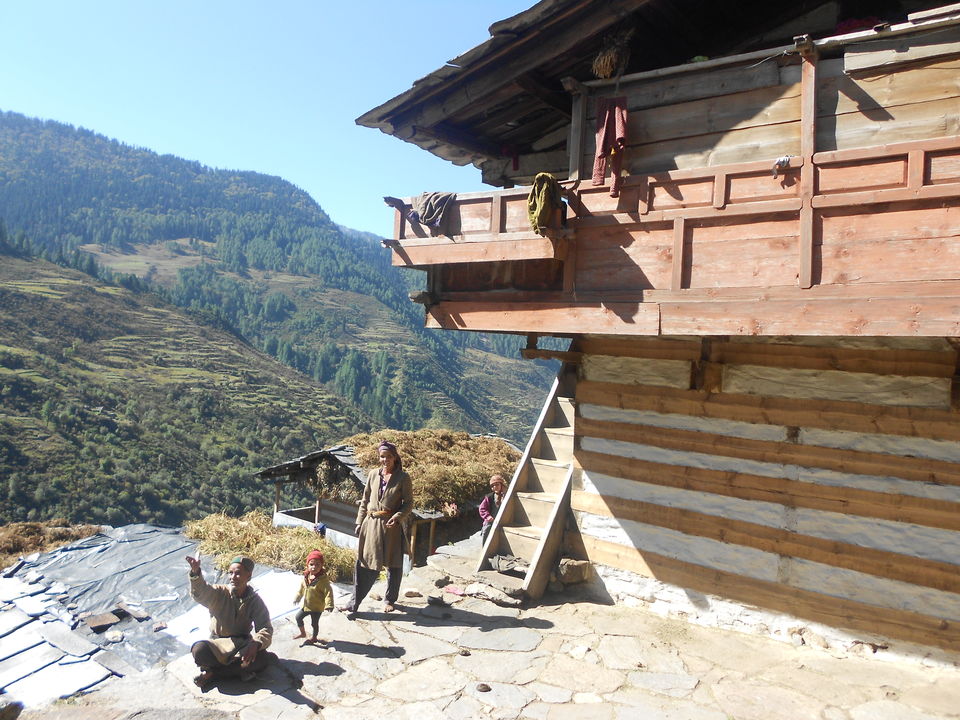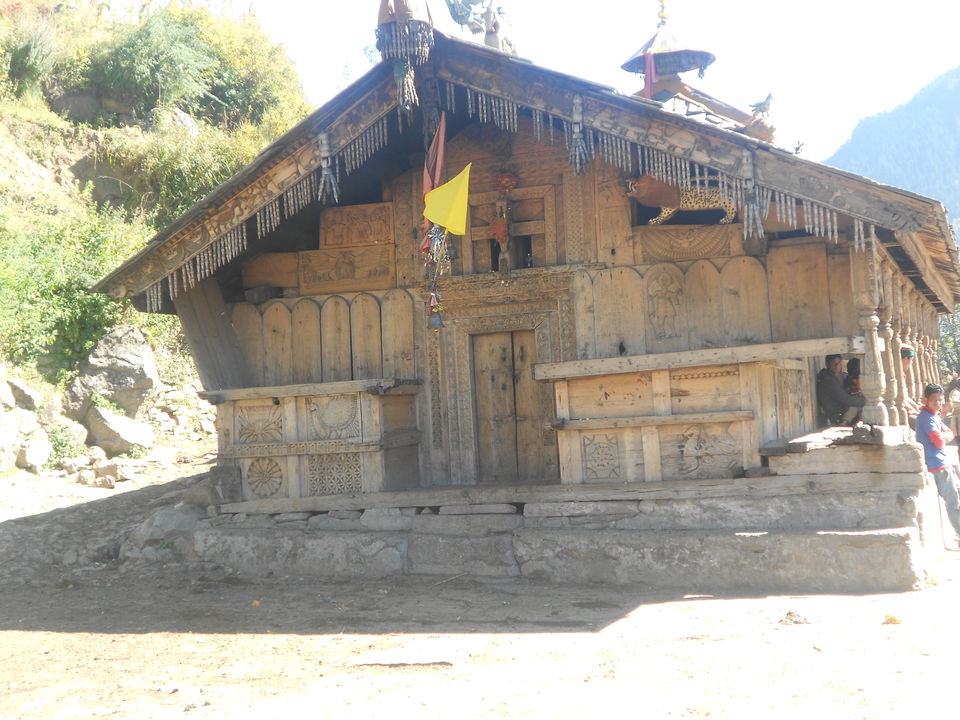 We put our tents near to the village Oshla. The next day we had to cover a distance of 13 kms, there were no villages in the way forward, and the more we were going away from the population area, the beauty of nature was growing so much.I believe, Nature and humans can`t live in the same place.
The Best time for this trek is monsoon season (June-August). At this time greenery lives on all sides and water is in all the springs, which imposes four stars on its beauty. After seeing the greenery, waterfalls and views on the all sides, I was convinced that to be made home here. As we were moving forward, the mountain peaks of the Kala nag and Swargarohini were coming near us. At the time of sunset we finally reached to the place from where the heaven is only a distance of the mountain (Swargarohini), in spite of that, this place is also not even less than heaven, name of this place explain very much about this place- Har-ki-dun(Valley of gods or we can say house of gods).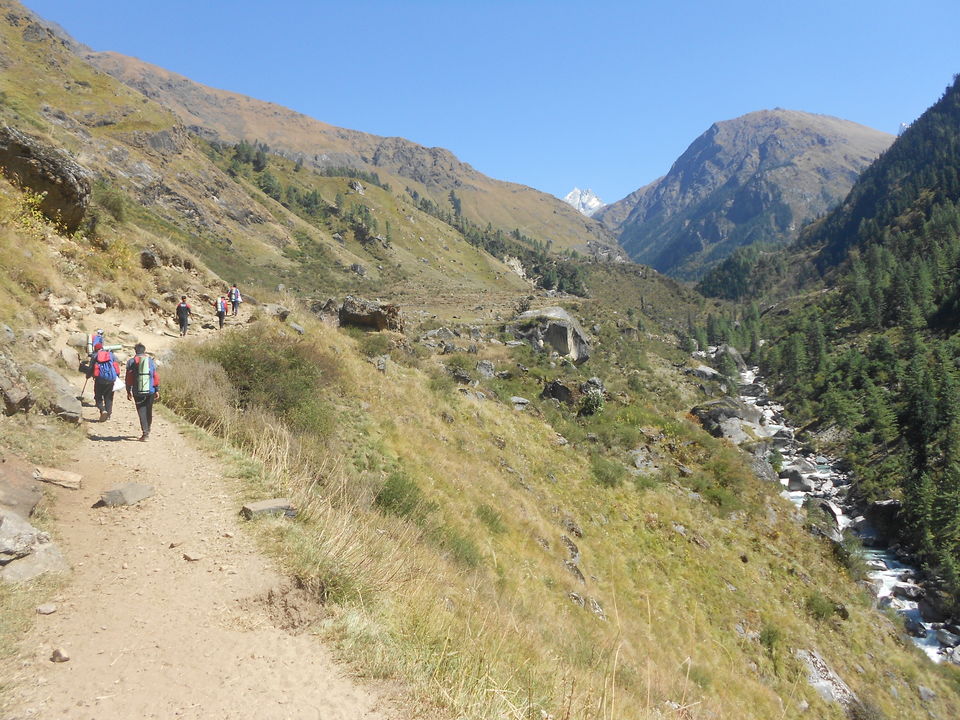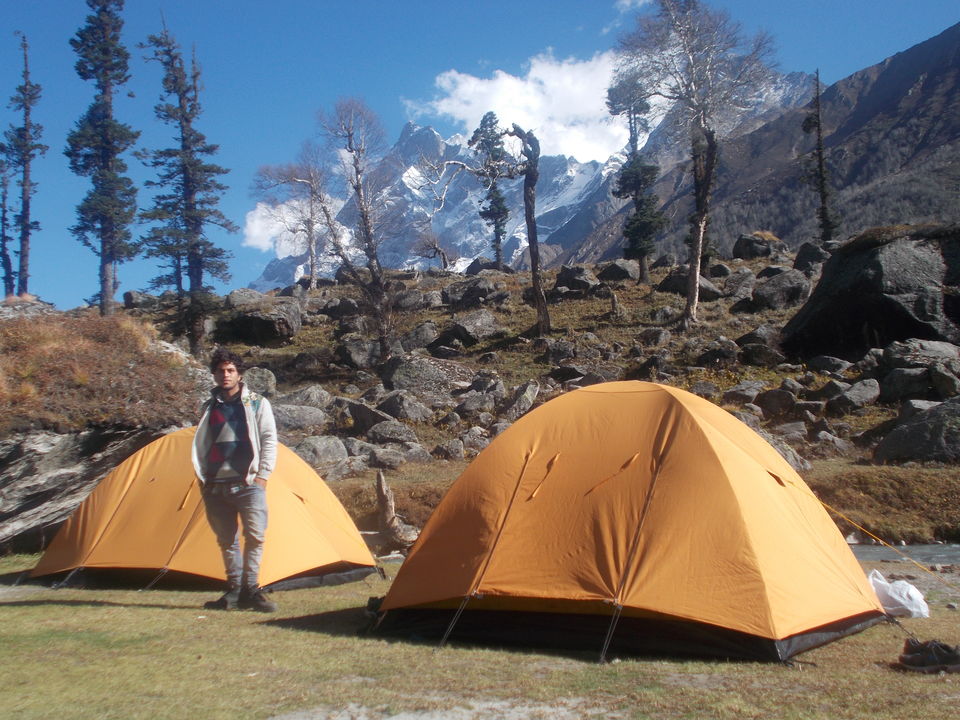 The next day, when the sun's first rays of red color fall on the snow covered whitish mountain Swargarohini, the beauty of that sight can`t be told, nor can it be written, because the word can explain that scene Maybe not yet created. After enjoying the sunrise, we left for Ruinsara Lake, which is 4 kilometers away from Har-ki-dun, and we could see the peaks Swargarohini 1,2,3 Kaala naag and Bandarpunch . There was no tree next to Ruinsara Lake, but there were many beautiful flowers, one of which was Brahmakamal, which is State flower of Uttarakhand, and also used in the worship, and also the route for the nearby Bali pass trek Goes from right here.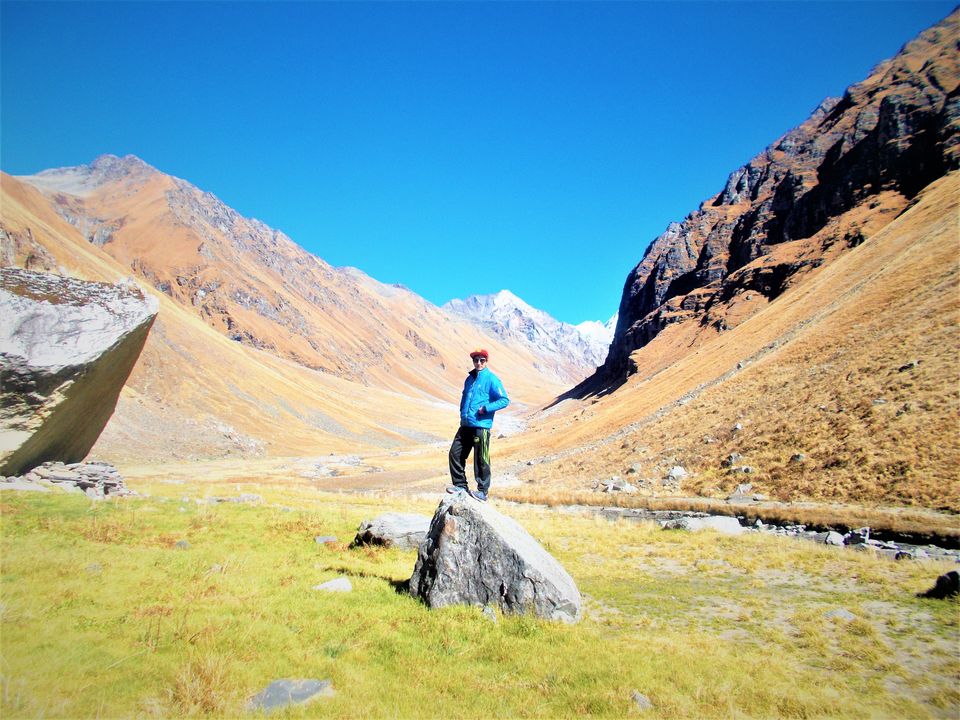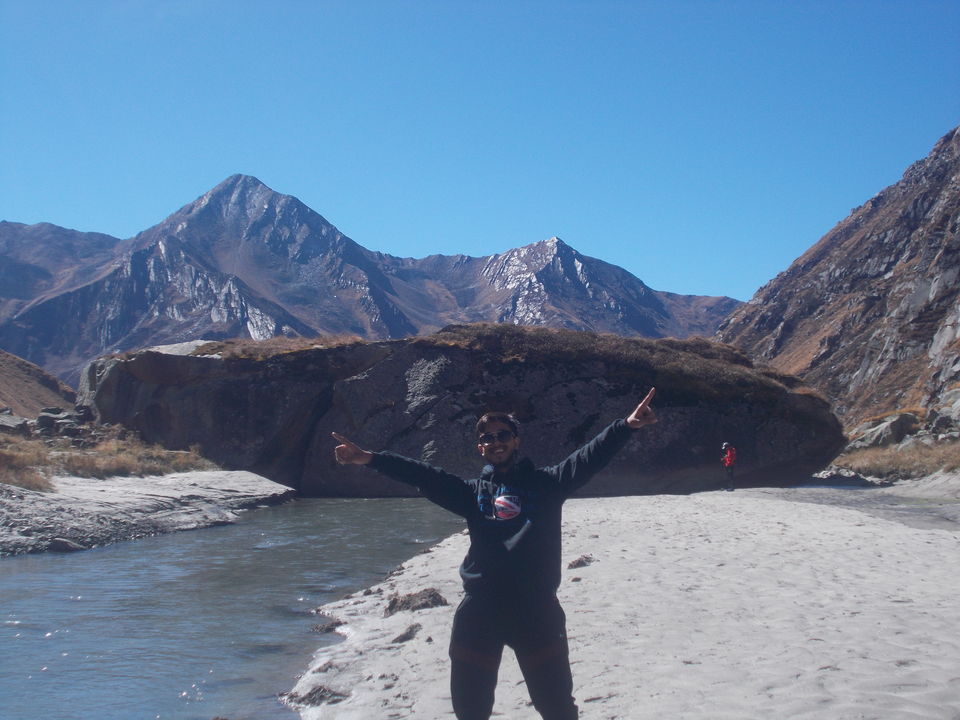 This (Har-ki-dun) trek is best for beginners, this is an easy to moderate level trek and there is everything in this trek for which we go away from our own running life and away from the social media and leave all the pleasures and go to the treks. This trek is must do trek for everyone (agar India me rehkr Har-ki-dun nhi gye to kya kiya?). You are not born to just pay bills and die. Go out love yourself, do whatever you want ,go on treks, try new things, be uncomfortable, and take a break from Words way of life, find some peace. Because when you see sun rising behind the mountains, when you listen the sounds of birds in the morning then you will feel .....yes today is Good morning .......after a long walk with the nature and some amazing views when you will go to sleep you will feel that .......Tonight gone a be a good night ......so feel free to go the Har-ki-dun trek make some memories.
Follow me on Instagram - @trekbaba