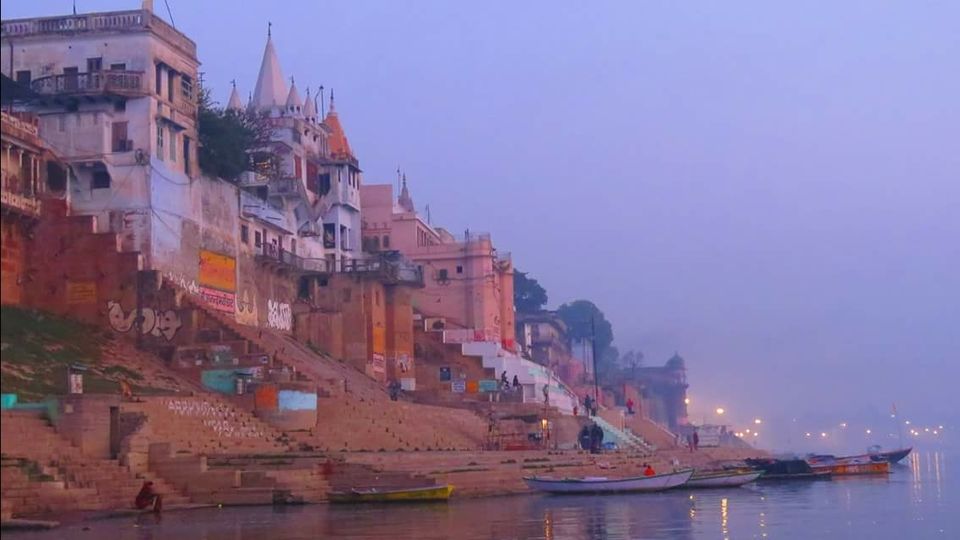 Mark Twain put it: "Benares is older than history, older than tradition, older even than legend, and looks twice as old as all of them put together."
Not only me, all had to agree with it once you have been to the mystic Ghats or mighty ghallis of Varanasi no matter, as a tourist or a pilgrim. For me, each travel is life learning experience. I believe: The more you travel, the more you learn about life!!!

Varanasi has been a cultural center in India for thousands of years and also a place very much mentioned by poets, writers and philosophers of ancient days. As usual, prior to travel I did a lot of research to know more about the place, that made me feel more connected to that place.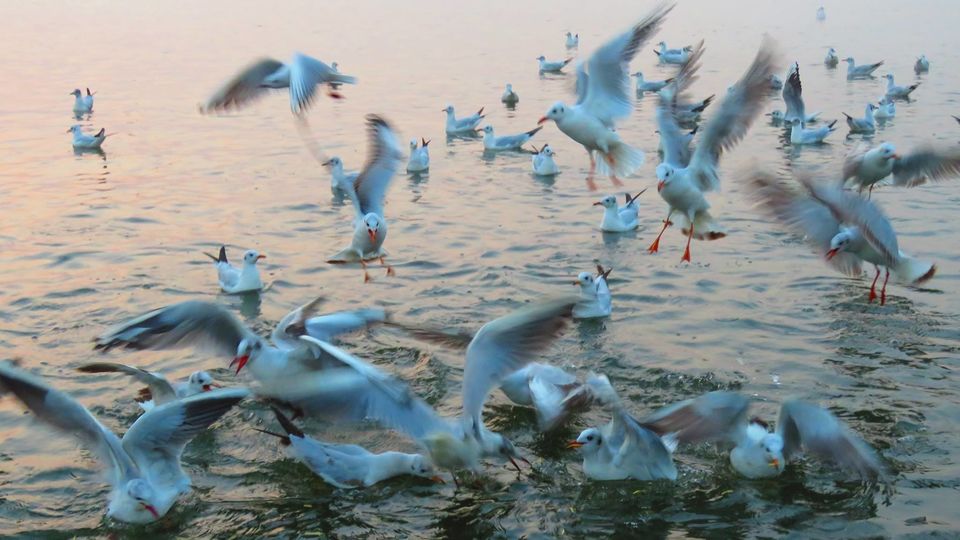 River Ganga came the first in the list of the attractions of Varanasi.Am still confused!! Ganga glorifies Varanasi or Varanasi treasures Ganga?
Apart from the shady images I got from reviews I read about Ganga, now the river is purer, as dumping the half burnt dead bodies into the river has been stopped and owing to the genuine efforts from authorities to protect the holy river has been practically effective.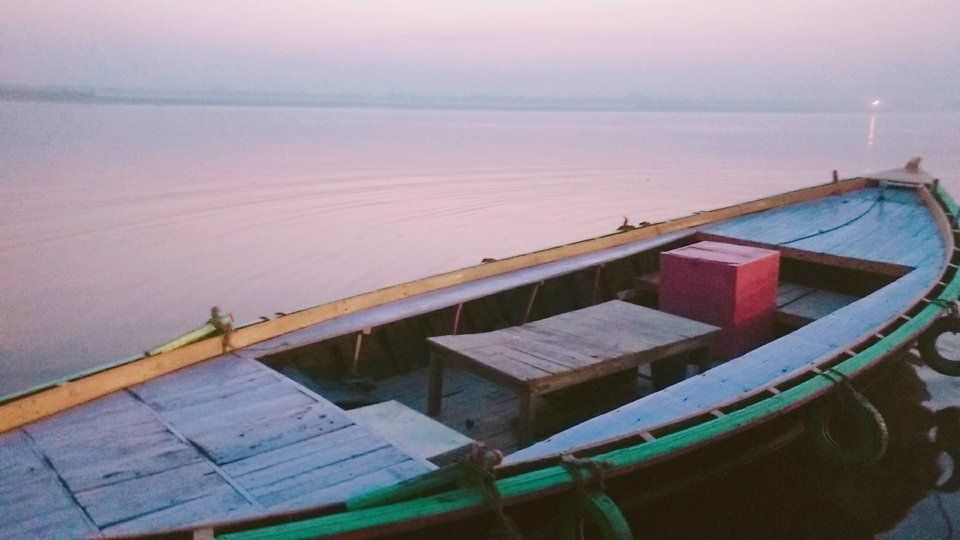 I went to Varanasi last January. Our flights were connected from Kochi to Hyderabad and from there to Varanasi airport. 'Go-stop Hostel' where we stayed, which I would personally recommend, is one of the best places which offer affordable stay near to the ghats. Next day morning, we started off our first lap of touring, to behold the morning Ganga Arati at Assi Ghat.
The best and the most memorable moment in Varanasi was the early morning boat ride on Ganga, where on one side we enjoyed the sunrise accompanied by the flock of seagulls. The rally of birds is not only alluring but added bliss to the morning charm. The beauty of Varanasi could be easily experienced through this ride. It is just magical ! Each ghat has different monikers with chronicles dating back to centuries.
Our guide narrated the story behind each Ghat very passionately. He mentioned there are almost 100 ghats in the area; to be precise a ghat is a place with steps leading down to the water along the River Ganga. These Ghats were mainly used for bathing and performing puja rituals. The popular among the ghats, the Manikarnika and Harishchandra ghats where cremations are held, unveil us the distant truth of life and death in a closer proximity. Standing there, makes us realise how precious our life is and how in just seconds, it will be turned into ashes!!
We witnessed people carrying dead bodies of their beloved departed ones, to the Manikarnika ghat every 5 minutes and were burnt into ashes, one after the other, in a matter of seconds . 10-15 bodies were burnt at the same time and about 100 cremation ceremonies were performed in a day.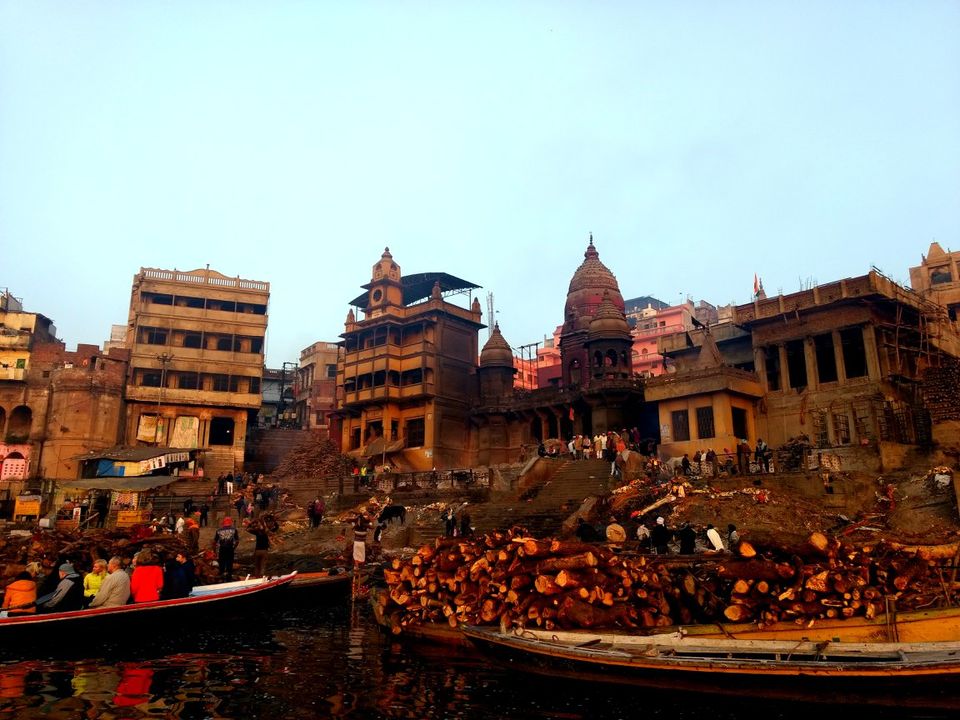 Apart from Ghat visits , the morning cold breeze creating swish waves in the Ganga, lighted Diya's floating, the rendition of Aartis, the packed gallis and so many other exclusive views, leave one in a magical spell that lingers forever!! Varanasi is famous for "Benaras sarees" too.
Varanasi is well known for its delicious recipes too. Street food stalls serve Jilebeis, Kachodi , Lassi etc. which stacks up delicacies for every gourmet's delight.
Varanasi roughly draws the fine line between the life and the death, giving us a true lifetime experience!!
How to reach Varanasi-
By Air - nearest airport is Varanasi airport
By train - Varanasi railway station is the nearest one and it's connected to most of the major cities
By Bus- Private bus services are running to Varanasi on daily basis.