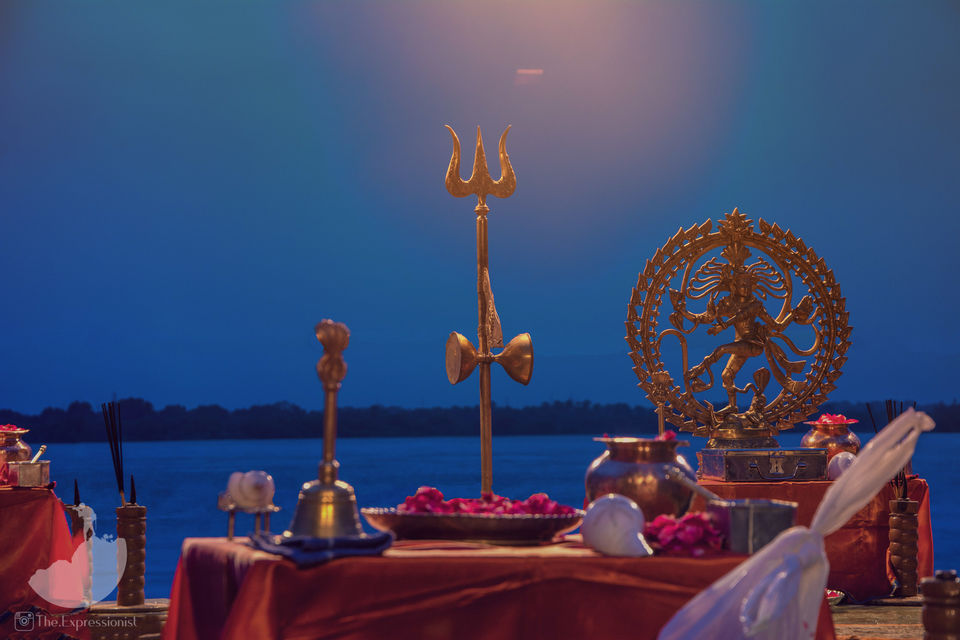 Ever since my childhood, I have heard tales about this holy land where people wants to die and cease their cycle of birth and death in desire to attain "Moksha (Liberation)".The place so divine and pious where even Gods are Mortal.The place which is blessed by the glorious Ganges – The River that spread over miles in width giving this place its unique fame. People come to this place to take a dip into Ganges to wash away their sins.The place which got its name by the river "Varuna" and "Assi".The Place called – "The Varanasi".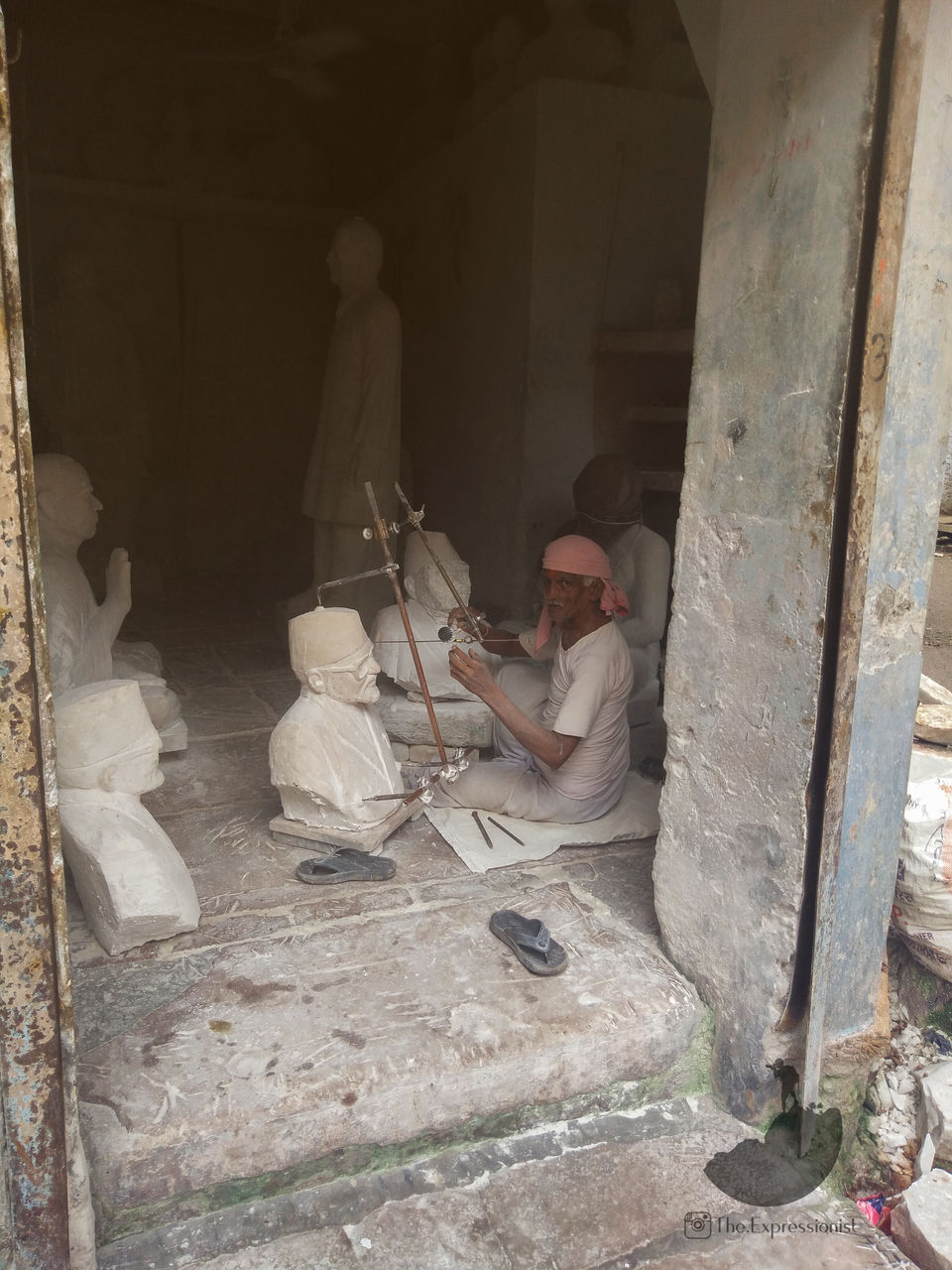 It was my heartily desire to visit Varanasi not because of the reasons I mentioned above, these reason you can easily find in Wikipedia. But I want to come here to experience the vibes that this city holds within. To admits the glorious history of art, culture, music and tradition. From thousands year old 87 historical Ghats (Ganges riverbank) to soothing classical music, From the morning that start with Prataha Aarti well-known as "Subah-E-Banaras" to the Sandhya Aarti (Evening prayer) that offer their gratitude to Mother Ganges for blessing humankind, From finding peace in the confusing and chaotic streets to landing on the fine sand to the other side of Ganges and enjoy the panoramic view of Ghats, From listening to uncompromising sweet sound of "Chappu"(sail boat's Oar) during the boat ride in the Ganges to witnessing years old "Kusti Akharas"- Indian wrestling practice area, From the exotic street food to the mouthwatering Lassi and Thandhai. There is lot more that things that I was excited to witness to this holy place.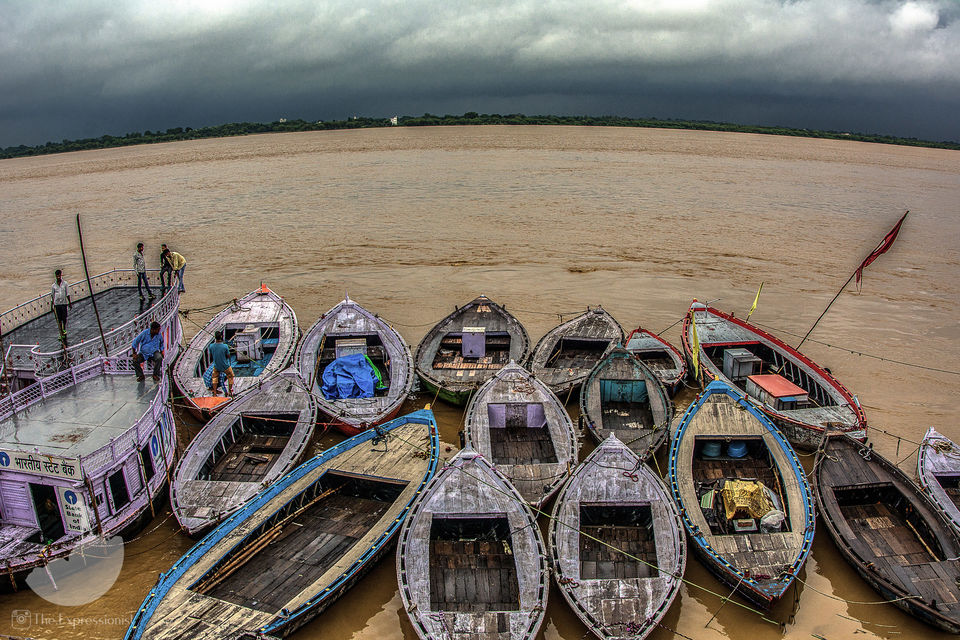 I found myself fortunate for getting second chance to land here. First time it was with my friends during August'16.The Ganga was flowing aggressively wiping out everything that was coming to her way because of heavy rains that northern part of India and I was not able to enjoy to my own expectation. Second time though, I got chance to visit during winter of January'18 but not alone. A friend from Russia was accompanying me on this trip. For me Varanasi was going to be an experience from all aspects because of the reasons that I mentioned above. But I was little hesitated because of my friend as I didn't know how she will react to the entire daily thing that are usual for us but not for them. During this trip there were thousands of questions from her about our culture, tradition, Way of living and about our history. I am not sure if I was able to convince her completely but she looked satisfied from my replies. She was little worried though about hygiene and cleanliness of places and according to me also things were not good. No matter how much "Clean India Campaign" we run things are not going to change unless we are cleaning our mentality.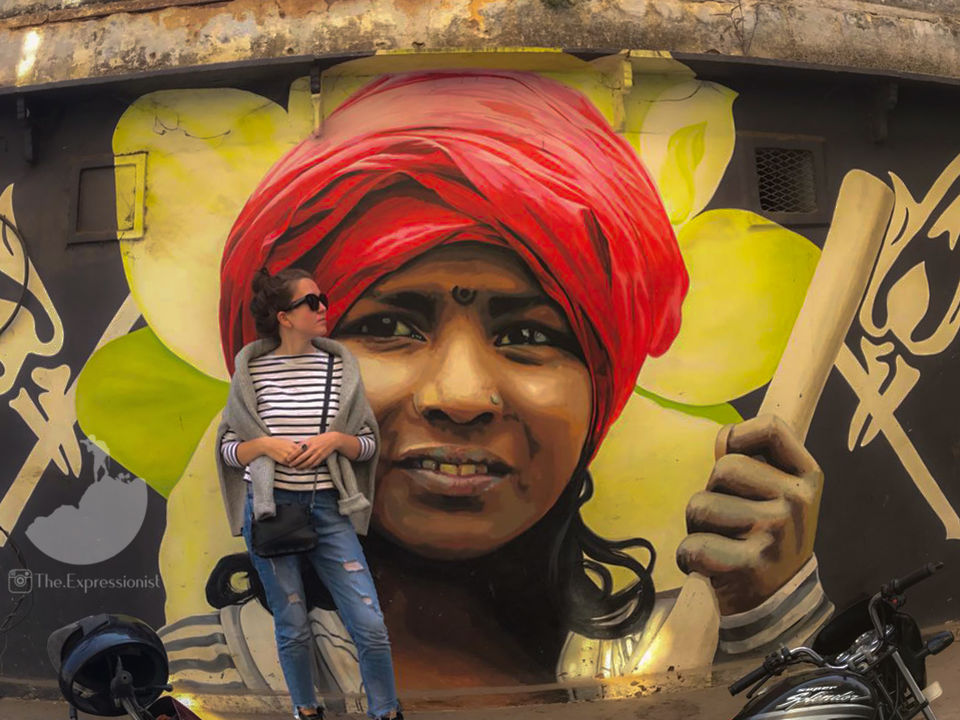 Her words are, and I quote: "I still don't know that I liked this city or not but Varanasi changed me completely from inside out. I used to lose my temperament quickly before but now I am holding it. Aartis were the best highlight of this trip that I can attain throughout my life. Artists were very talented and blessed with such an incredible history of classical music. I hope this city will keep preserving the art of living that they have."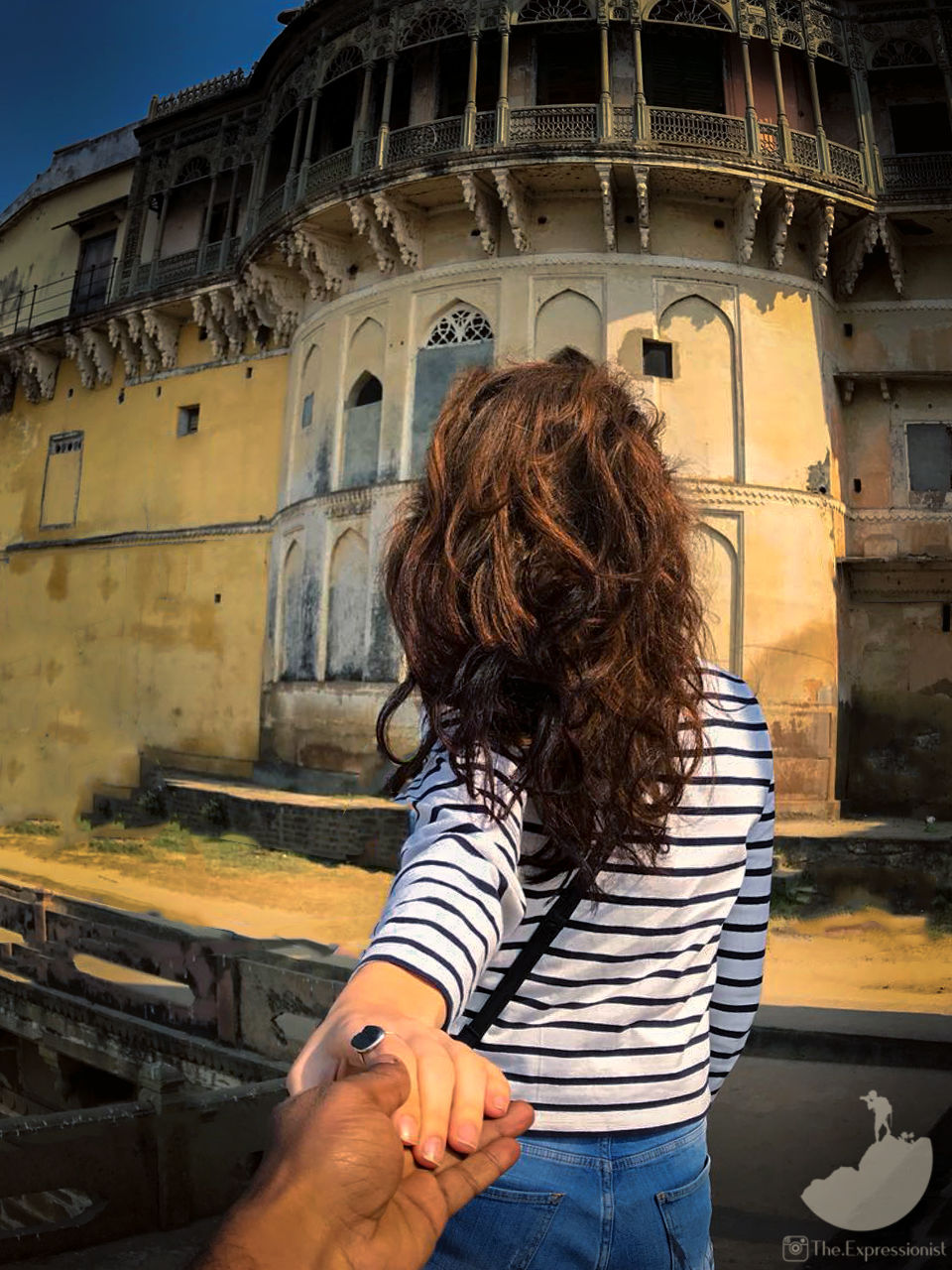 If you have survived till now then I must give full credit to Varanasi which was able to hold you throughout. Here is Top 10 things that you can do during your visit to the historical city. I apologize in the very beginning because I am going to include a lot of pictures and short clips that I have taken during the trip. I really hope that my content can prove a little help to my fellow travelers.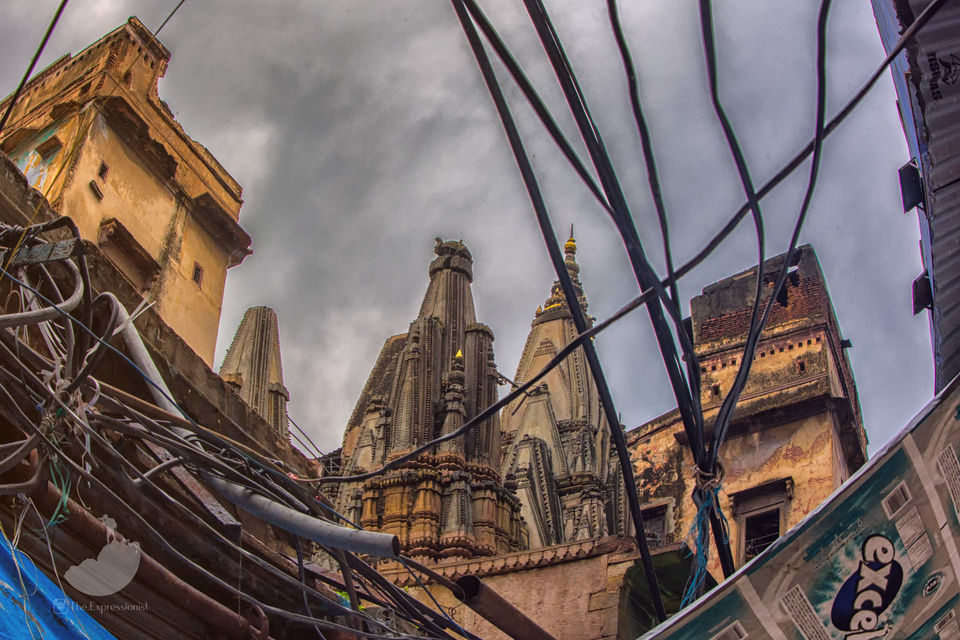 Before I start putting my experience of Varanasi into words, let me introduce with the widely believed and accepted the concept of the old city. The concept is divided into two categories – Intangible and Tangible concept.
The Intangible concepts of Varanasi can be are something that has been mentioned and praised in the various holy books. One has to be absolutely divine to feel them. The concepts are:-
• Ceases cycle of birth and death
• Banishes evil & malice
• Provides endless source of Wisdom
• Blessed by Lord Shiva and Goddess Sati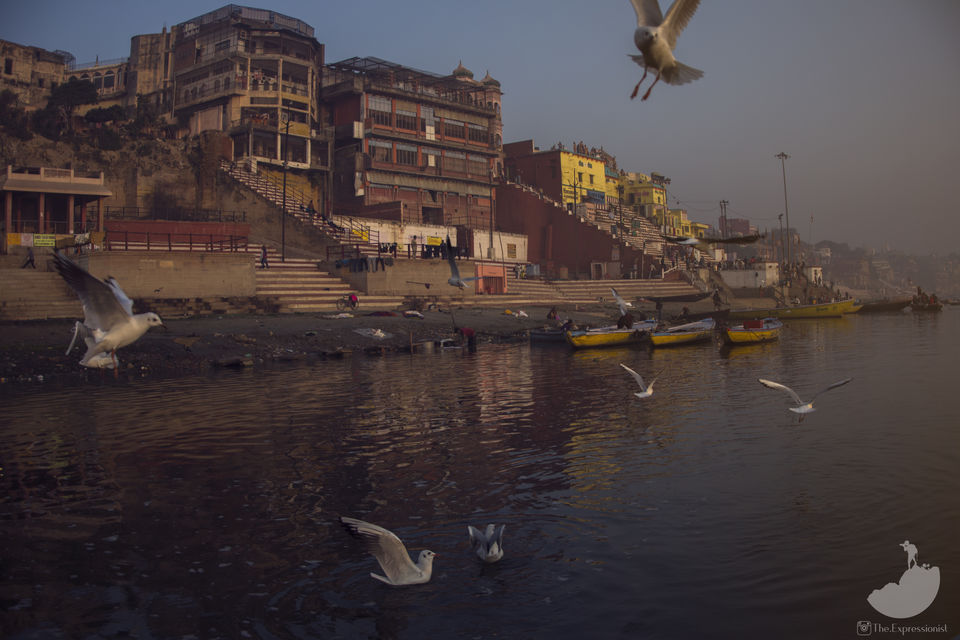 The Tangible concepts are those whom you can actually see them, touch them and breathe them. These concepts are:-
• The Mother Ganga
• Ganga Ghats
• Kashi's life
You will find reference to these concepts in this article.So, without any further delay here's is my top 10 favorites
1) Subah-e-Banaras (A morning tour to The Ganges)
It was 1 past midnight when our train reached Kashi ( older name of Varanasi) after a delay of 14 hours. Though we were exhausted by the unforeseen extended journey, soon after reaching to our backpacker hostel near Assi Ghat, I couldn't resist myself from giving a visit to the Ghat where they use to perform Prataha Aarti ( The Morning Aarti ) from thousands of year. There was silence everywhere. You can easily hear the sound of crickets coming from some far place.Fishes are jumping out of water in search of food.The Fishing Boats are stationed near the ghats waiting for sunrise. The Boat Anchors are lying on the bank of the Ganges, some threads of fishing nets were fouled in the legs of the anchor.That was a freezing night and I was there alone wandering around the ghats witnessing some purest form of energy circling me throughout. The platforms over which The Pandits (The Priests) used to perform morning ritual were covered with dew drops and the floor was as cold as ice, But the environment was entirely drenched with some positive aura that you can only feel and no words could justify or suffice that feeling. I went back to the hostel to take a nap hoping to witness something exciting in the morning. I was going to be a part of one of the oldest ritual: "Subah-e-Banaras".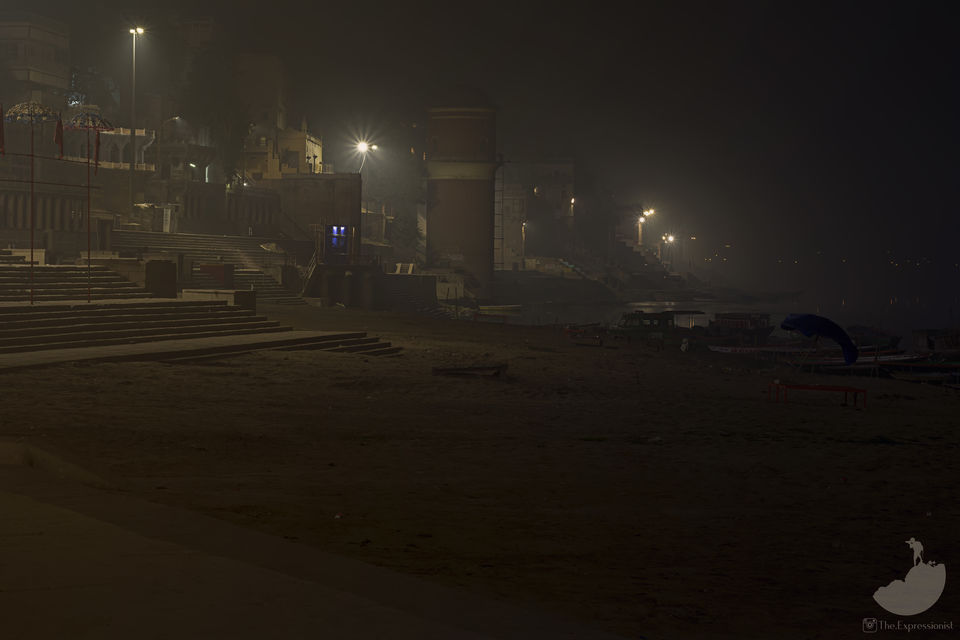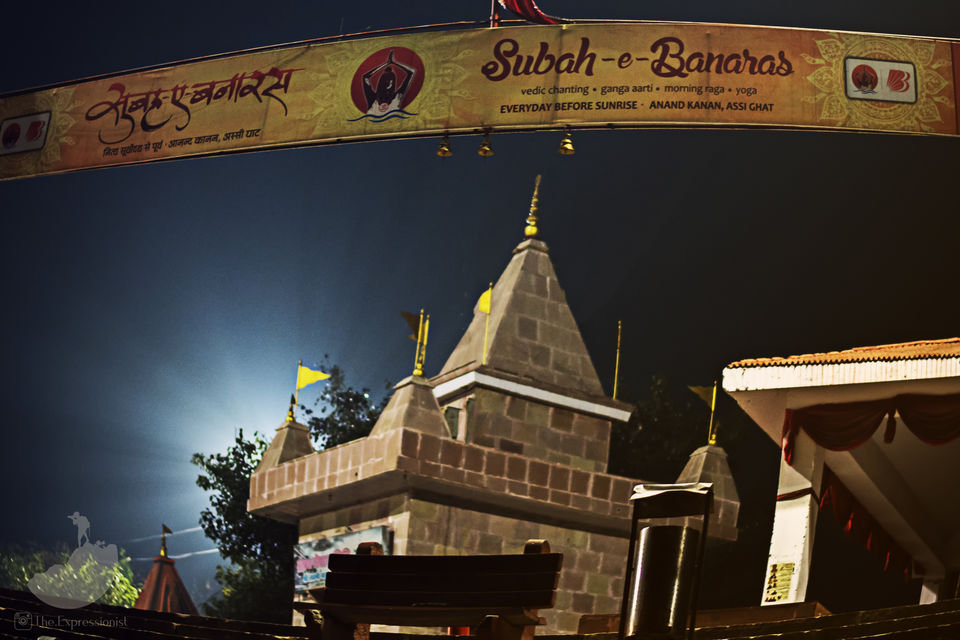 For most of us, "Subah-e-Banaras" is a morning ritual that is performed to embrace the sunrise on The Earth. Most of the time they are right about the ritual but it's a part of the iceberg. From what I observed, I would rather term Subah-e-Banaras as a way of living than just a ritual. It starts with a ritual to greet Sun that symbolizes the arrival of light after a dark night. The Pandits stand over their platform enunciating mantras( A Vedic hymn), offering flowers and milk followed by blowing Shankh (musical conch shell ) to announce the arrival of Sunrise. Some school girls standing with a microphone reiterating the mantras enunciated by Pandits. After the ritual, some artist performs live music shows to further glorify the greatness of The Ganges. Fishermen prepare for their routine, others start coming to take a dip, to meditate and you can spot singers and musicians sitting on the ghats and practice.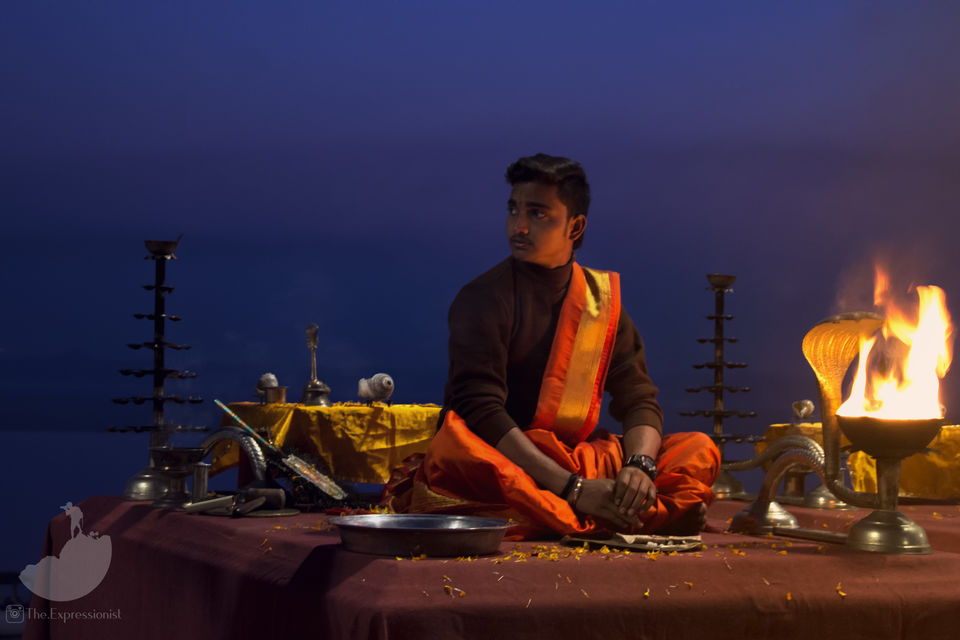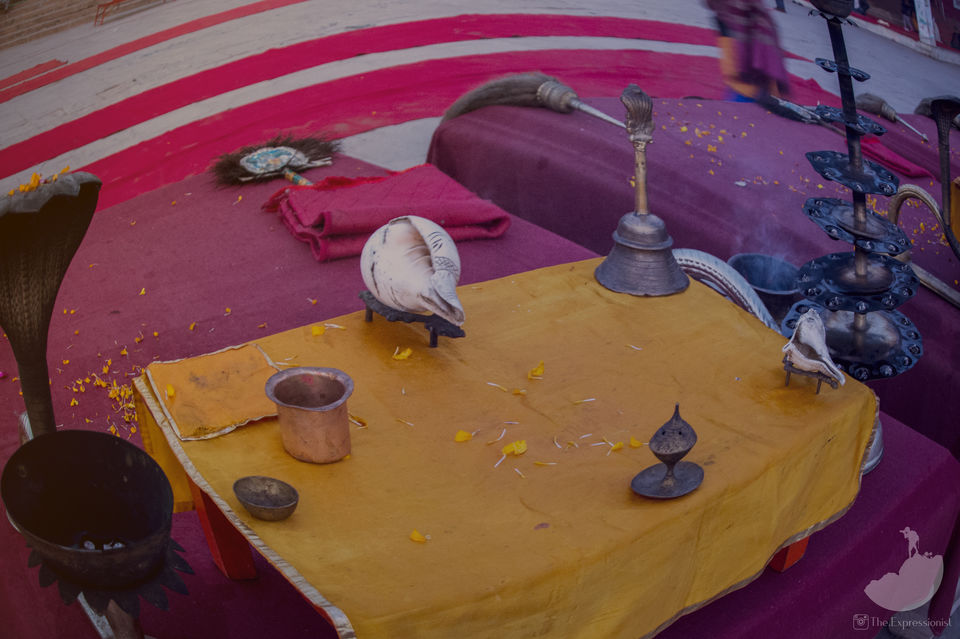 In short, Subah-e-Banaras is a dumb advantage. It is sweet that you should eat and enjoy without opening your mouth. There are many things happening all over the place that once I got confused what to capture or what to leave behind. I think I am able to prove my point why I think Subah-e-Banaras is not just a ritual but it's a Way of Life.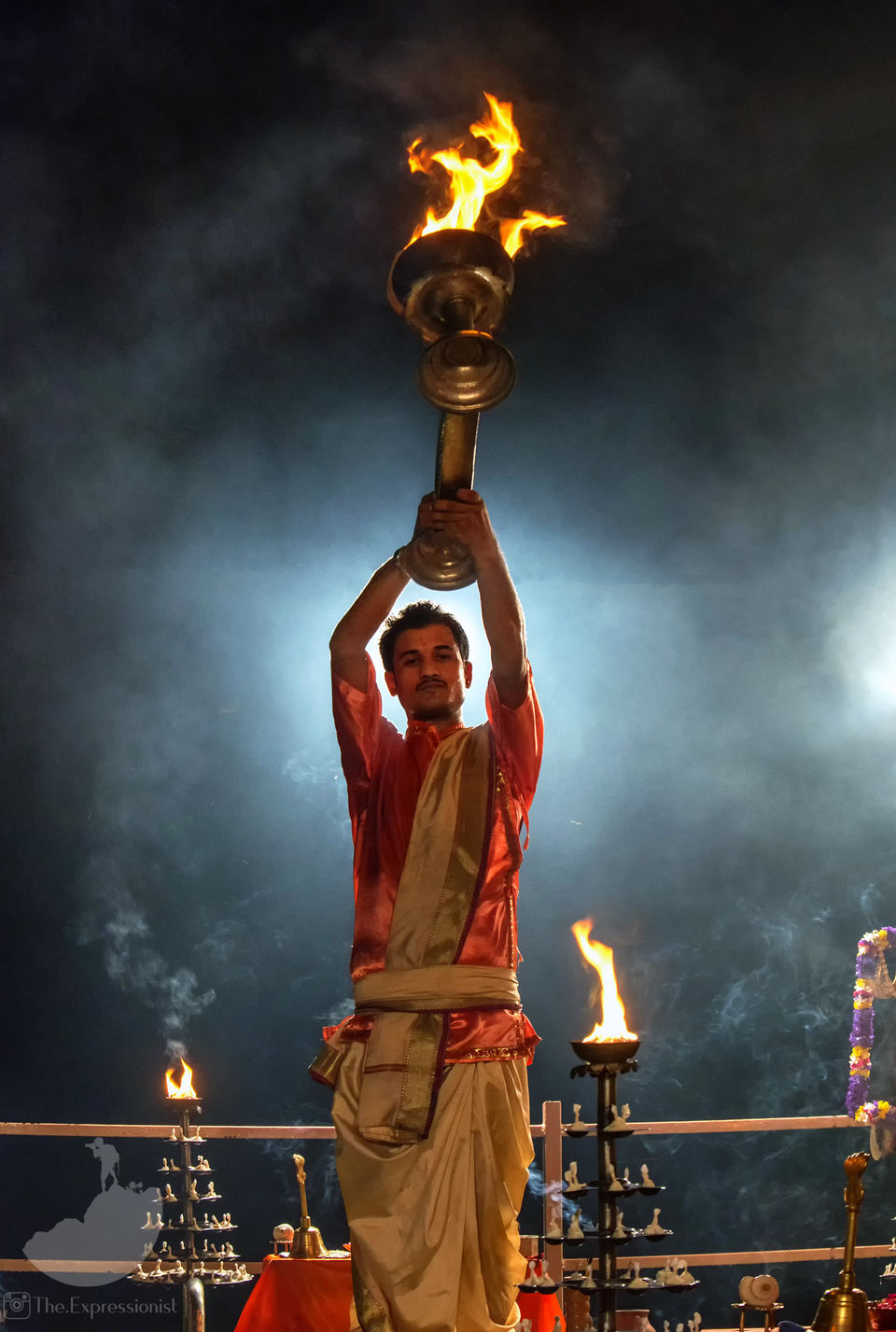 2. Dashaswamedh Sandhya Aarti ( amidst yourself in the miraculously sacred moment of gratitude)
Other may differ from my opinion but it was indeed a miracle for me. I was told that evening Aartis are one of the biggest gathering of the crowd in Varanasi ghats. So I was a little skeptic to be there but I had a lot of good things about it too. The route along the side of Ghats from Assi to Dasashwamedh took us 20 minutes to reach there the walk itself was full of fun. Though we are constantly annoyed by the boatmen to take a ride to The Ganges, we continued to walk. Kids were playing crickets and Flying Kites, A beautiful couple was sitting together facing the river and just enjoying each others presence, Sadhus were getting ready for Aarti as almost every ghat perform evening aarti and not to forget cows which are present everywhere.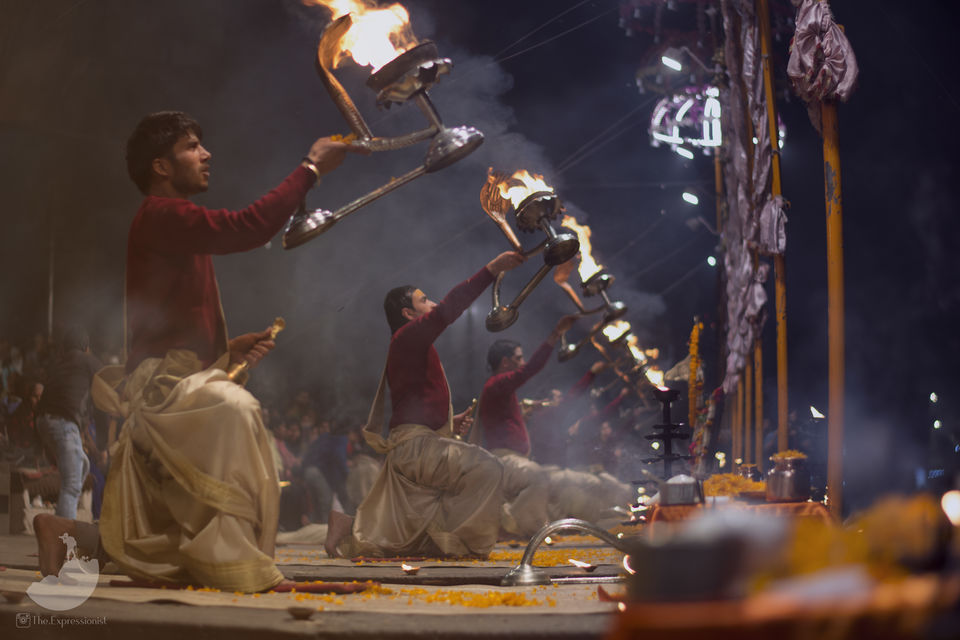 Honestly, It was overcrowded and every probable sitting place was occupied by the crowd. There were some organizers of Aarti offering us seats in the front row while others were offering seats in their boats for some money, But we decided not to pay them anything and find something by our own. The environment was vivid and colorful. There were two kids dresses as Shiva-Sati and some women there selling flowers to others to offer it to the river. There were some devotees coming from very far corners of the country. There were poor, riches, foreigners, whites and black, people from higher classes and from lower classes all sitting together threaded together in the garland of devotion. This was probably one of the best highlights of this Aarti.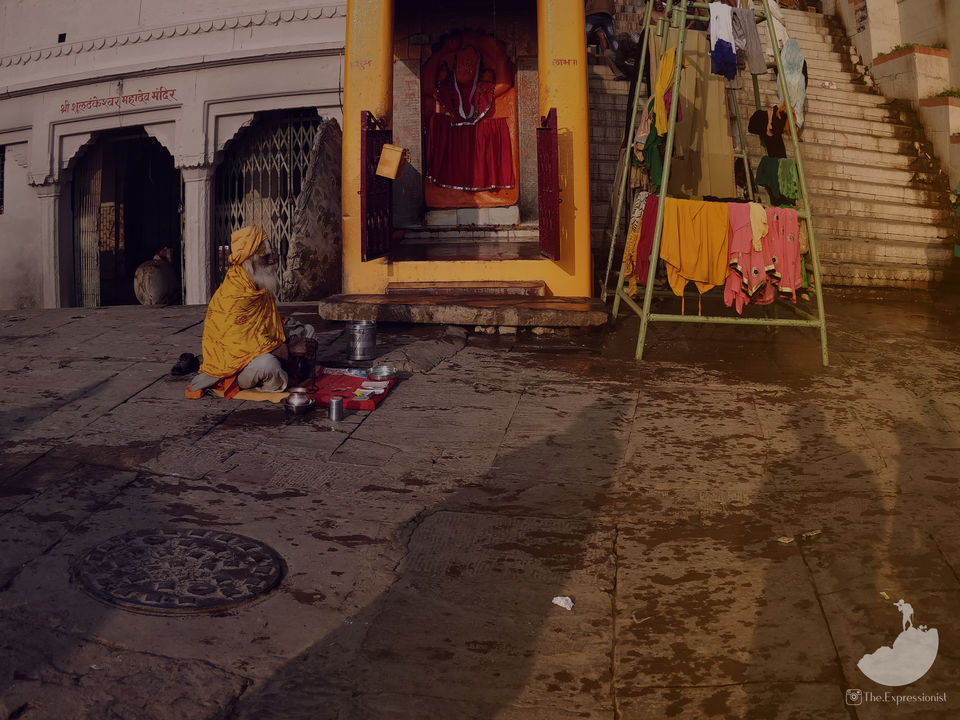 As Aarti proceeded, we managed to sneak to a perfect place to enjoy Aarti ( just in front of them). But I was not comfortable with the huge crowd, As they proceeded further with their rituals I started feeling some kind of spirit around me which was calming me down. I started enjoying the music of their rhymes, the bell ringing at top of them and the crowd repeating after the priest. It was a miracle for me because I am not a big believer in God but the aura was creating a magic inside me. Time literally flew during Aarti.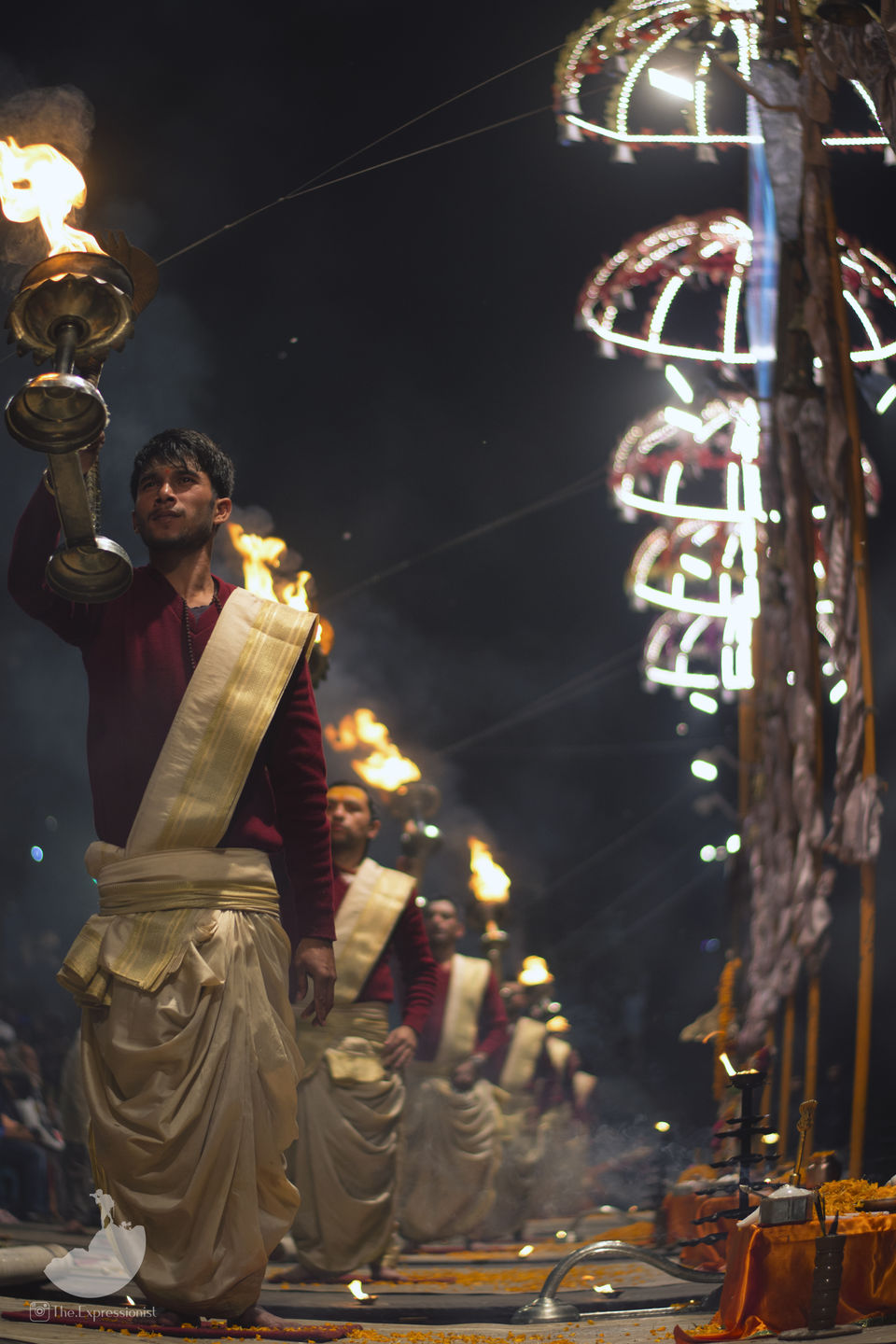 3. Manikarnika's Farewell (A stairway to heaven)
I started my article with the reference of why people want to die in Varanasi. It is believed that Varanasi ceases the cycle of birth and death. They will be free from all pain and attachments from this world. Manikarnika is the place where people bid farewell to their loved one from this planet. I found it very strange and at the same time quite interesting because Banaras is the place where birth and death are celebrated with the same intensity. Varanasi always welcome death with open hands.
I didn't click any picture in Manikarnika as I found myself as an intruder into someone's sign-off ceremony but let me recreate the entire scene for you guys. The path that leads you to Manikarnika is narrow and full of crowd filled with people and cows. It's usual to spot a group of people taking dead body to cremate through these streets to the ghat. Ghat is filled with wooded logs that are used to fire the dead bodies. Workers were busy burning the body, handing over the ashes to the relatives and preparing the place for next cremation. Relatives shaving their heads and elder sons giving "Pind Daan". Pind Daan is a ritual in which elder son offer his father ashes into the Ganga along with flowers and rice. It is believed that deep down in The Ganga lives our forefathers as fish and they offer this rice to accept gratitude.
One of the most astonishing thing for me was "Mukti Dham". It's a place where old people come to spend their last few days waiting for their death to cease the cycle. Although this place is not for faint hearted I would recommend you to visit this place and face the worst fear of yourself- "The Death".
4. Landing Another side of The Ganga ( give yourself a peaceful retreat)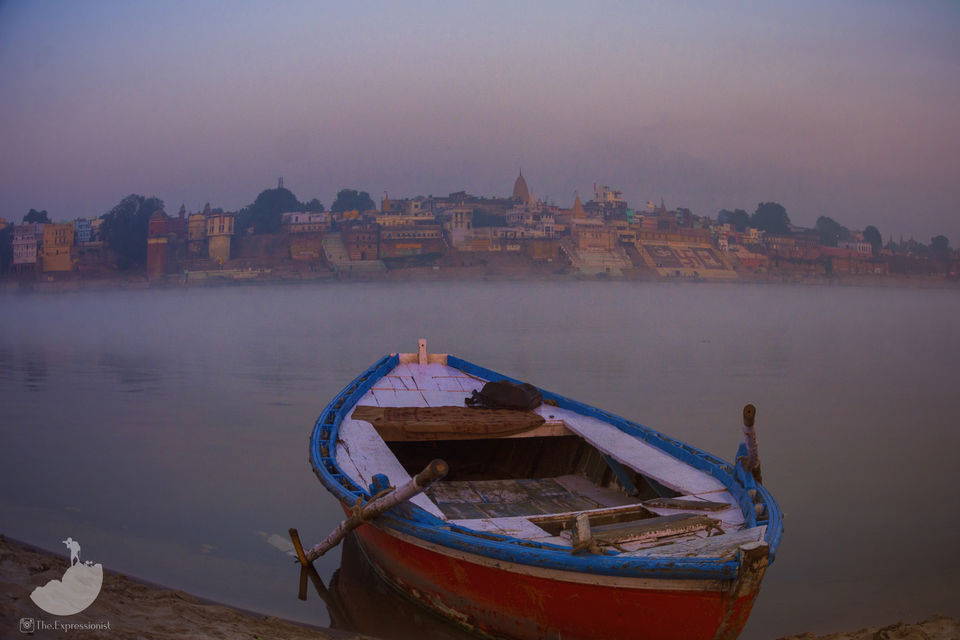 Though for most of us this is not something that has to be in must do list but landing another side has its own significance. Soon after the Morning aarti, we took a boat to take us to another side. It was not exactly another side but a small island created in nowhere due to low water level. Unlike main side this side was peaceful. We covered only half kilometers and we witnessed complete contrast.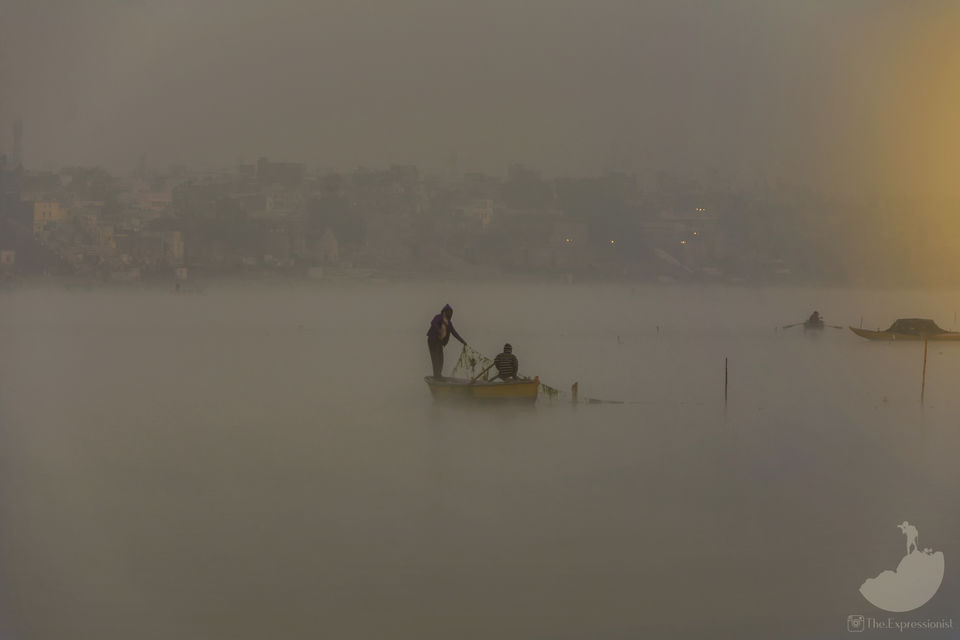 The place had no crowd only a few fishermen doing there work in the river that was covered with heavy fog. Some farmers taking advantage of this fertile island by growing vegetables. As we were approaching we saw the sun coming out from far horizon making the environment yellowish-red. There was a reflection of sun spread all over the water surface and ripple produced by the boat was making it more dramatic.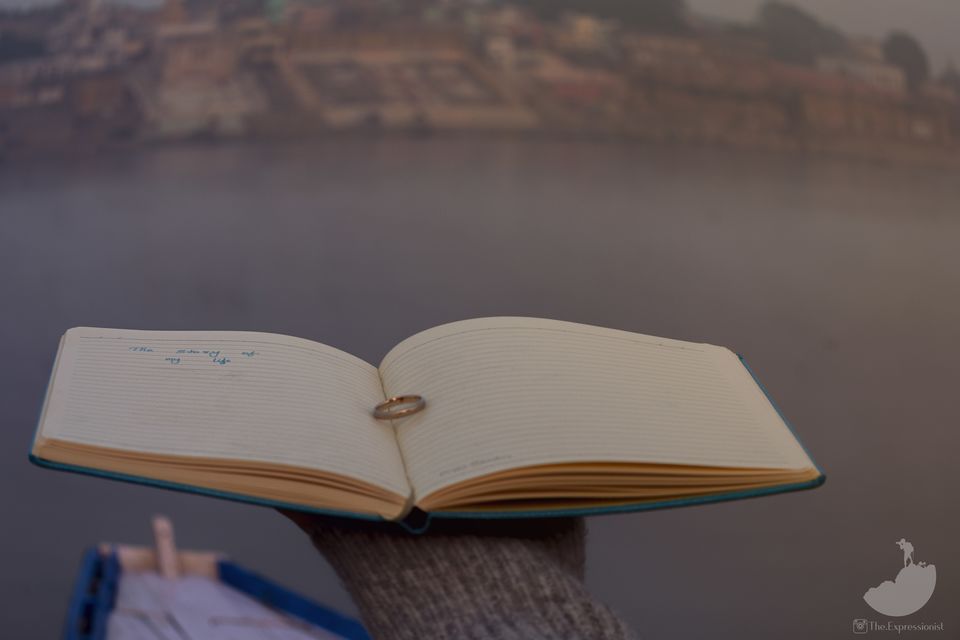 It gave me another soothing feel when I landed barefoot on the sands colder than ice. The panoramic view of the city was creating its own signature. The best part was the absence of crowd that made it a perfect place to relax and introspect. We set there for a while sharing our experiences about Varanasi. The cool breeze was flowing eastwards. The river was covered with fog. Occasionally we spotted fishes jumping out of the water as they are also enjoying. Birds were chirping in fields and we spotted a man with camel far in the island offering others ride. If you are someone who wants to seek some moment of calmness in this chaotic city then do land another side.
5) Steal a day to witness glorious Sarnath ( The land of Budha)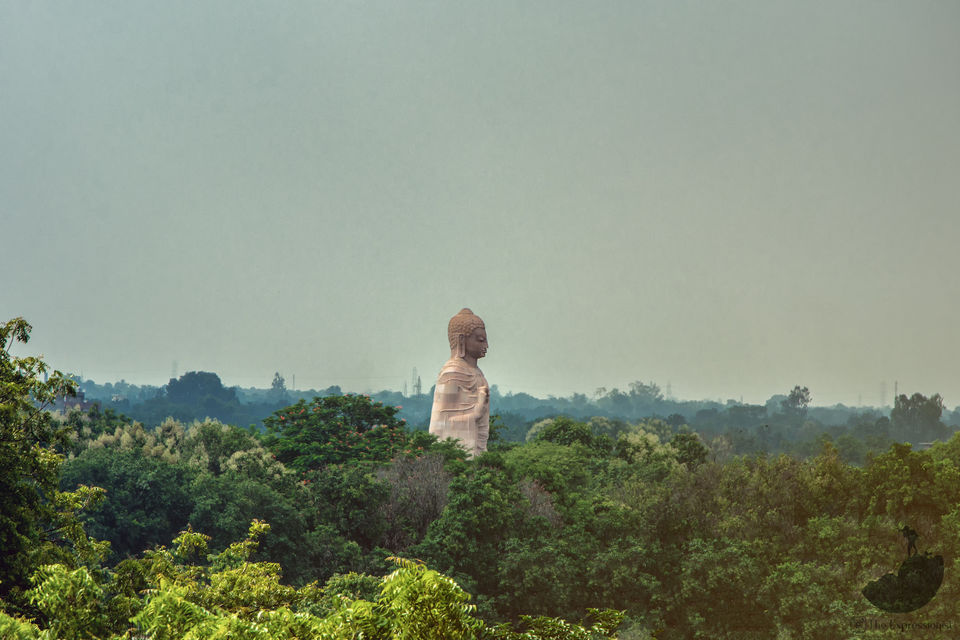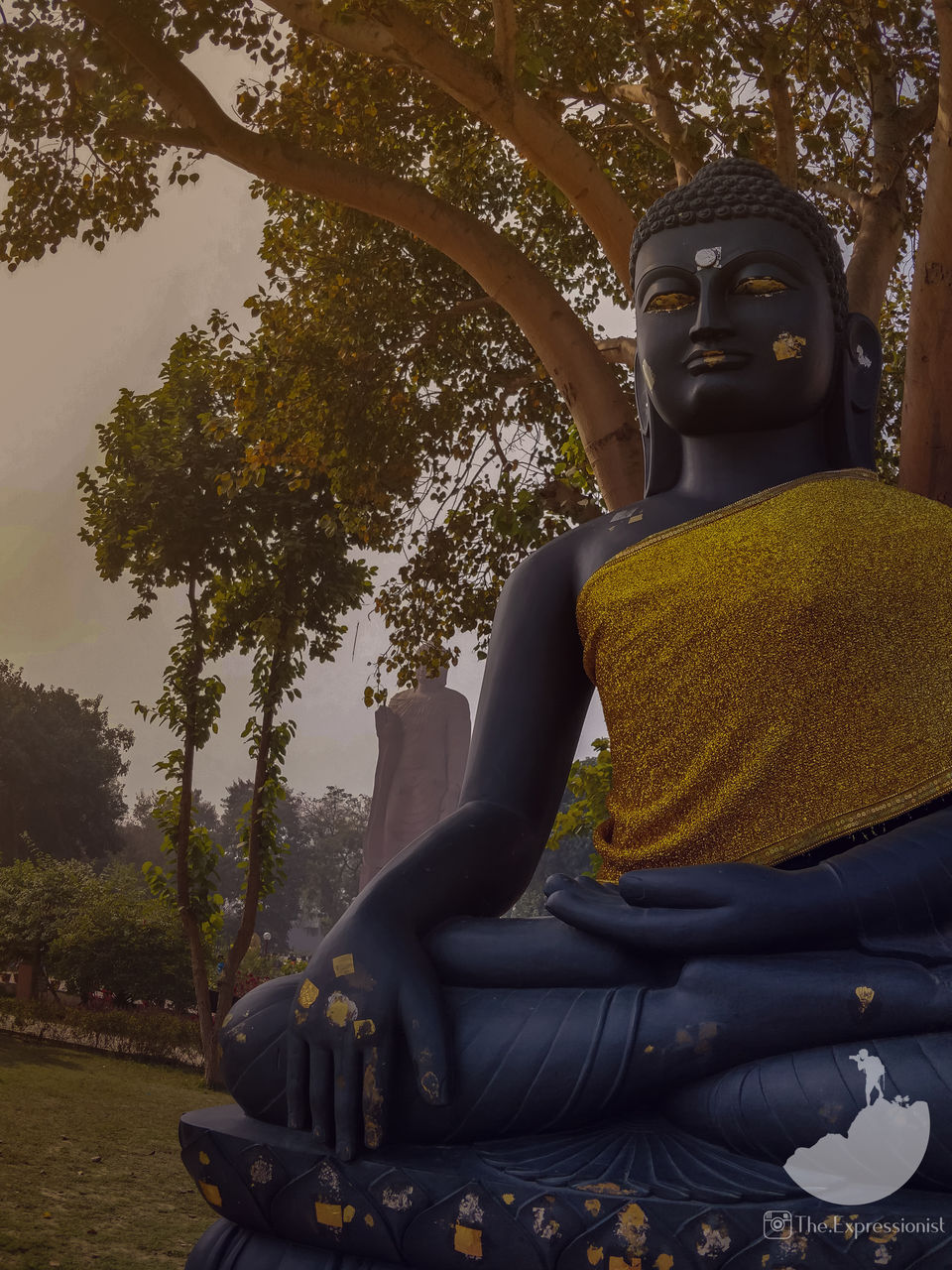 Not far from Varanasi there lies the city of Buddha known as Sarnath. It is situated at the bank of Ganga where river Varuna confluence with Ganga. In fact, Varanasi is named after river Varuna and River Assi ( Varuna+ Assi= Varanasi). Situated only 12 km apart from the holy city, this place is home to one of the largest Buddha followers. You can literally feel the contrast between these two places. Varanasi, wherein every street and corner you will find temples devoted to Shiva and Satti and Ghats full of devotees of The Ganga wherein other hand Sarnath houses several monasteries and streets are full of The Buddha Followers.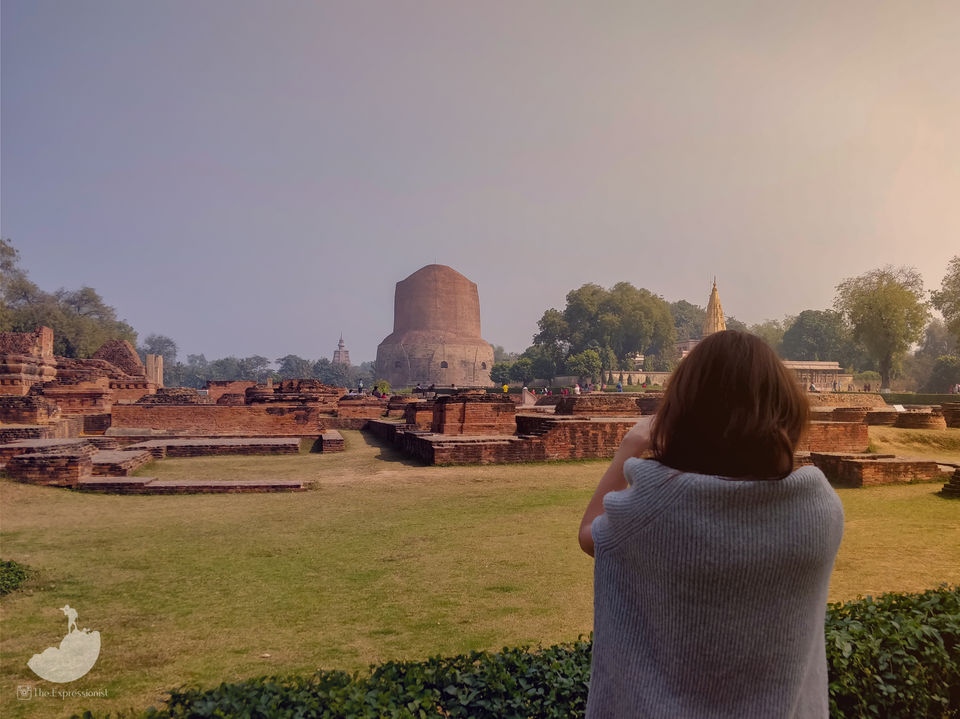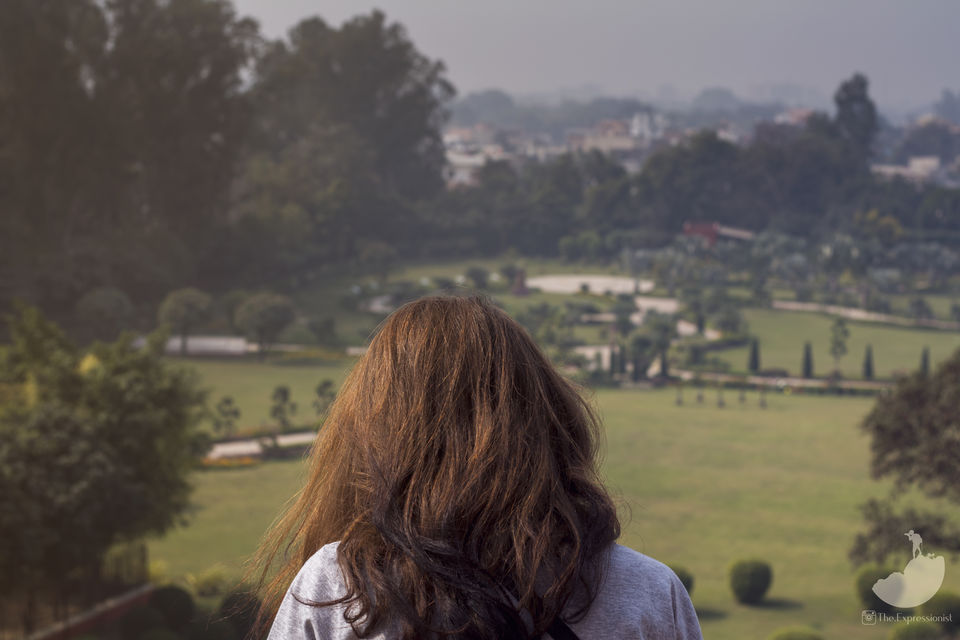 This is the place where lord Gautama Buddha first taught the Dhamma, and where the Buddhist Sangha came into existence through the enlightenment of Kondanna. He thought five followers about the good, bad and malice. The city is surrounded by several monasteries from different countries and you can spot Budha followers everywhere on the streets, wearing a mask on their face and spinning kal-chakra.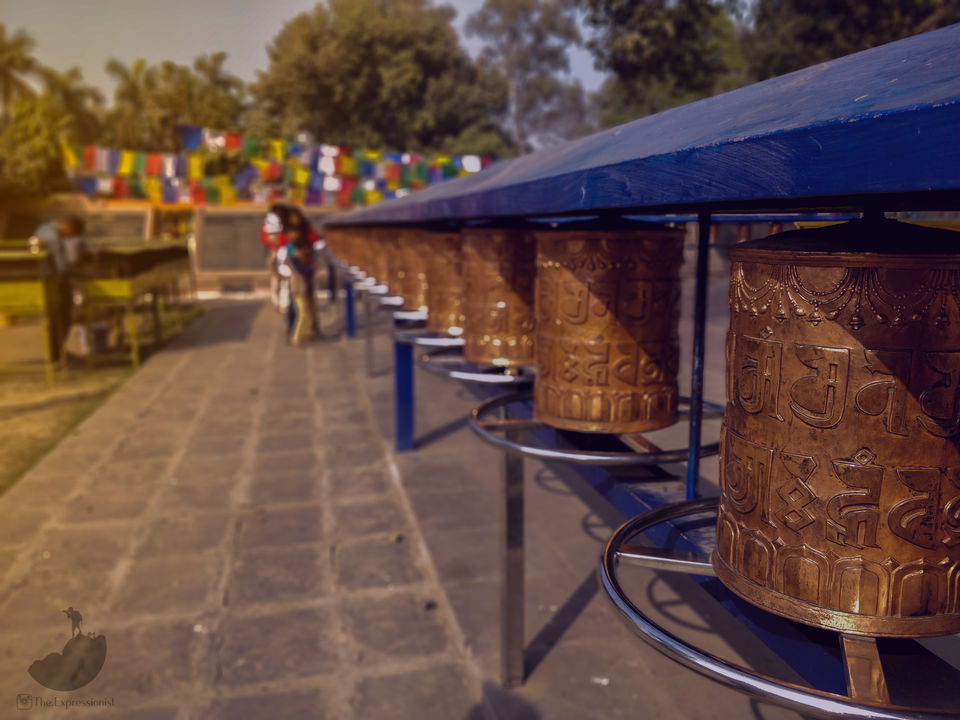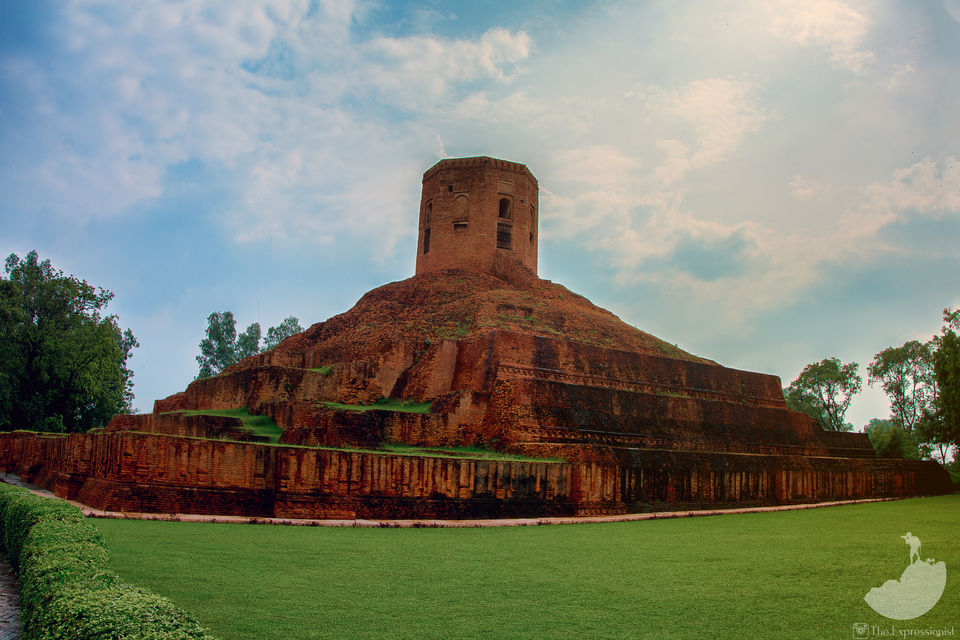 From Chaukhandi stupa you can get an Arial view of Sarnath, on the right you can a little half of giant Buddha statue standing in the Garden of spiritual wisdom. The place is surprisingly very clean. If you have any interest in historical facts then do visit Sarnath Museum. Once ruled by one of the greatest emperors of India Ashoka, who was itself a strong believer of Buddhism, you will find some pure and uninfluenced work of Indian Artists and painters. Indian Emblem was also taken by Ashoka pillar is situated in Sarnath.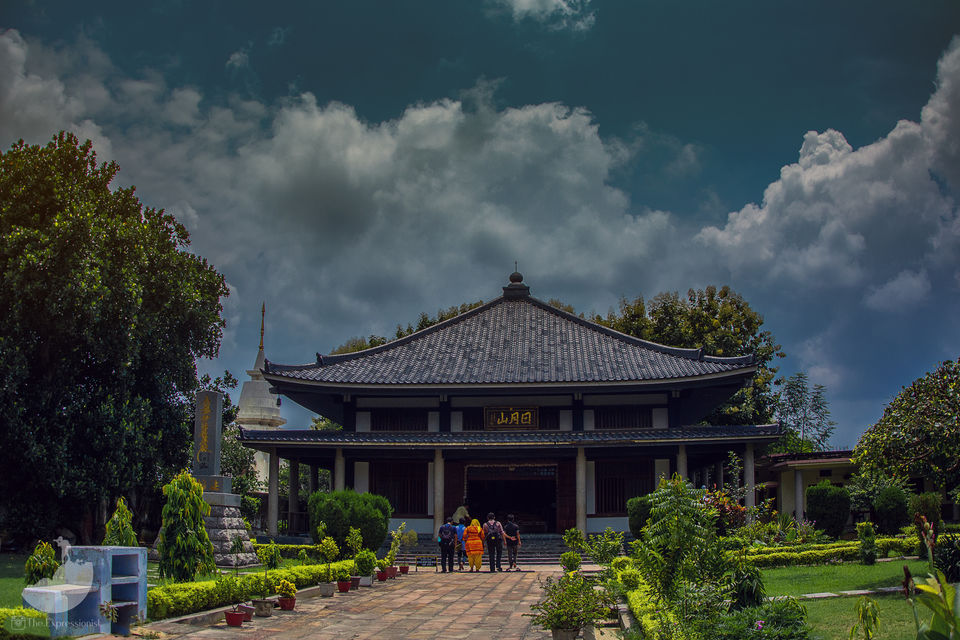 There are several other attractions in where you can visit.The Santi stupa (Dhamek Stupa ) garden, Garden of spiritual wisdom and monasteries are worth giving a visit.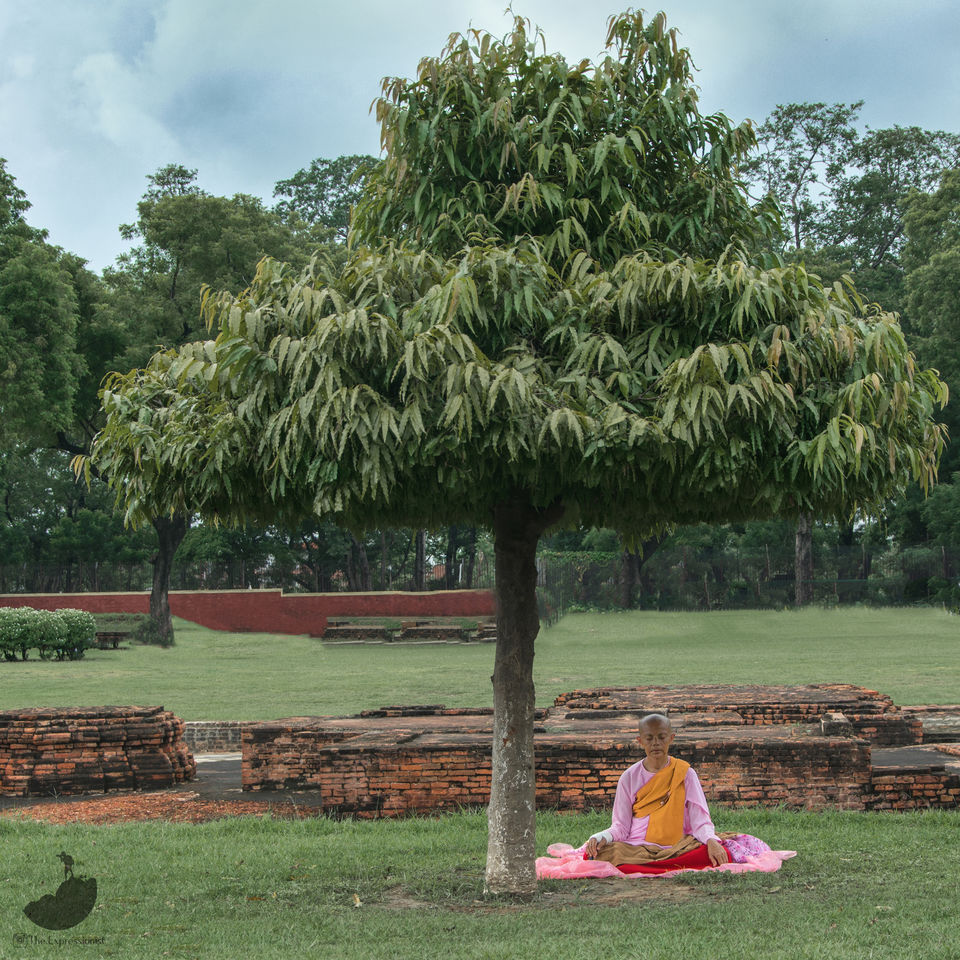 6) Take a musical tour of the city
UNESCO has chosen Varanasi under the "cities of music" under the creative cities network. It signifies how rich musical culture this city is possessing and passing through the generations. It was believed that Varanasi was created and established by Lord Shiva and development of music and dance form are much linked with his another form called "Nataraj".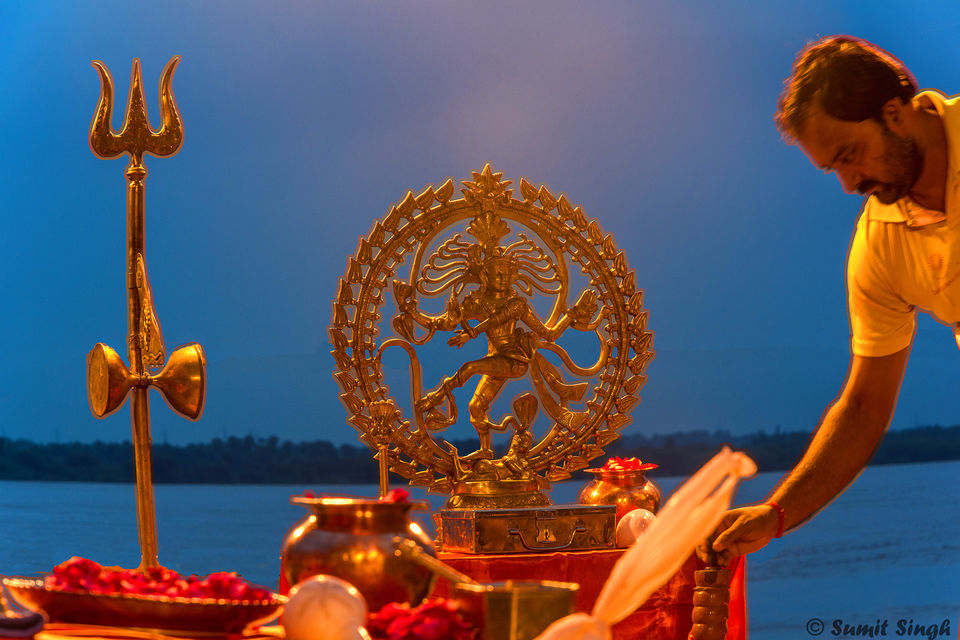 People often ask about the places where they can find good music. Well, you need to keep your headsets aside for a while. You can hear them everywhere on the ghats in the morning. Artists are blessed by goddess Saraswati here in Varanasi. It comes with years of practice and proper guidance. They begin rehearsing music and dance from the very early stage and results you can find there.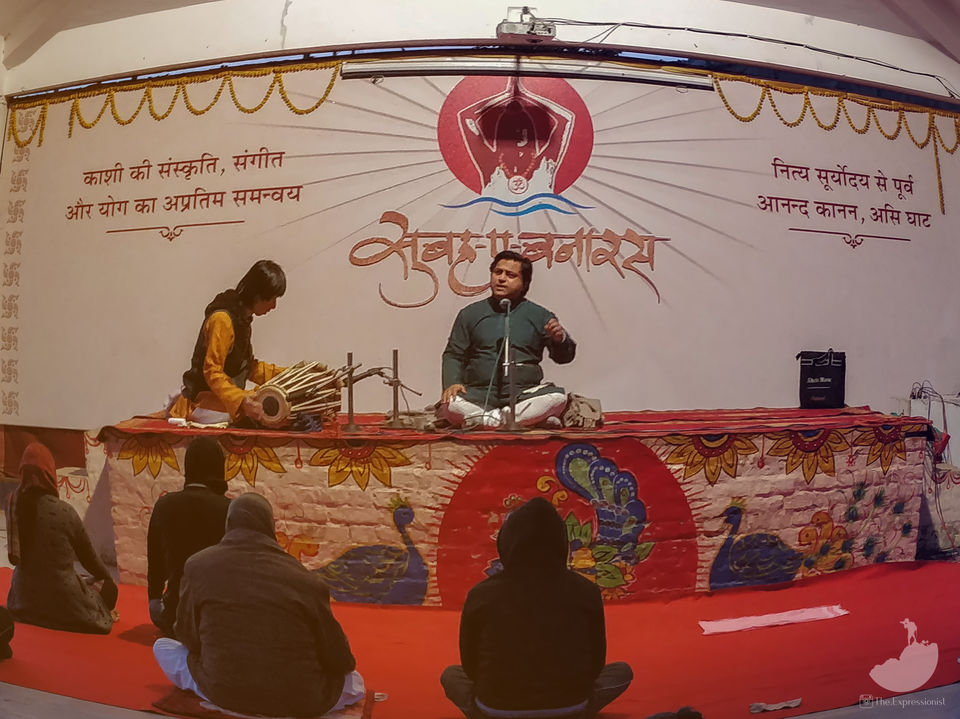 For starters, there is always some musicians who volunteer to perform at Assi ghat right after morning aarti ( you guessed it right – "Subah-e-Banaras"). We decided to stay at Assi after Aarti to attend this musical show and it was worth staying there. Right after we took a walk along the ghats and spotted many artists rehearsing as if they are offering their gratitude to goddess Saraswati.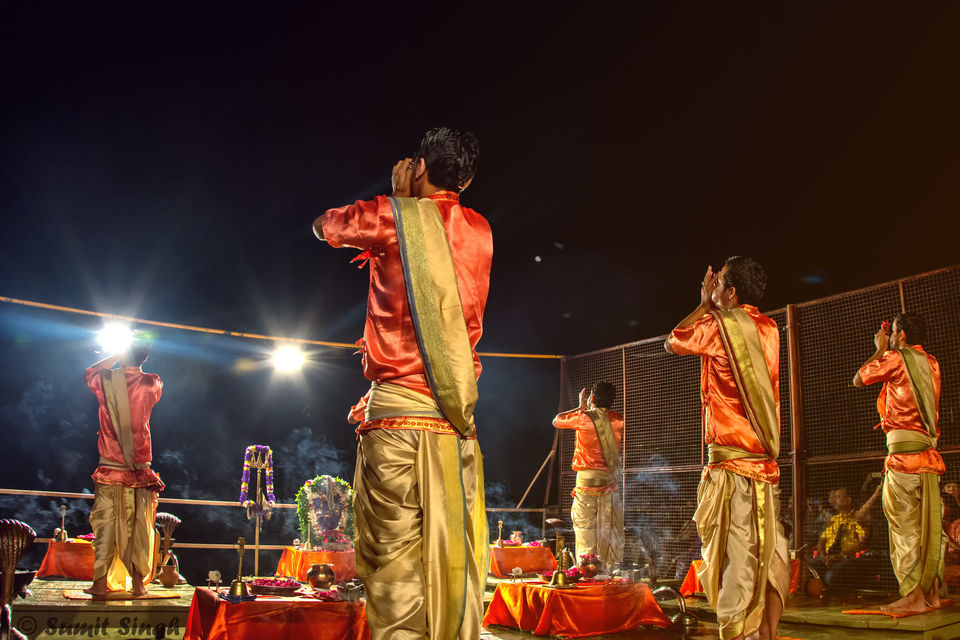 Fortunately for us, there was music festival going on at "International Music Centre (Ashram)". We decided to give a visit for 20-30 odd minutes because we had some other plans for the night. The Ashram is situated near Dasashwamedh Ghat. The streets leading to this place was like a puzzle and narrow. When we reached their show was about to start and the place was small and artists were ready to perform, They greeted us upon arrival and set the mood to launch. Oh my my my…!!!, they completely blew us off with their rhythmic music. It was like in just two minutes they hypnotized us with their music. First, there was a Flute player accompanied by Tabla player and later comes a Violin player. It was, again, one of the best experience for us. How our 30 minutes stretched into an hour, then two hours and then whole night, we didn't even bother to notice.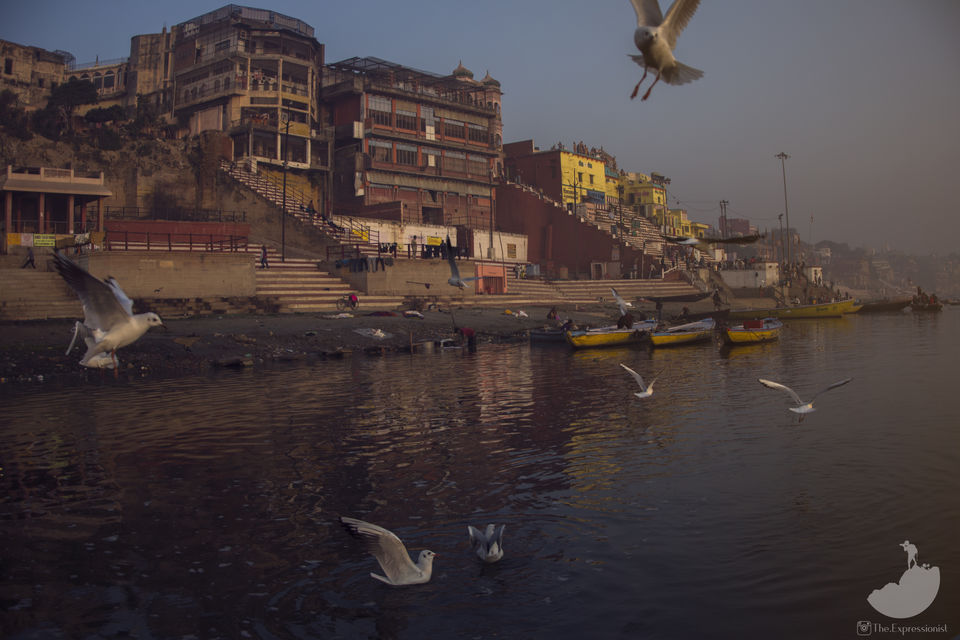 You can visit this place even if they are not hosting any music festival. They perform shows on every Thursday and Saturday. They also teach and provide training in performing classical music and Yoga. You can ping me for their contact details.
7) Take a boat ride after morning Aarti
You can't deny this fact that Varanasi's existence lies in its ghats and the mighty river. To witness most of the things you must get a boat ride. Be it searching artists, landing another side of the Ganges, witnessing sunrise from the middle of The Ganga or counting all the Ghats of The Ganga, you need a boat. So take my advice and don't think twice before putting your money on it. Hire preferably a boat with Chappu, not with the motor engine because Chappu sound will add another level of pleasure to your ride.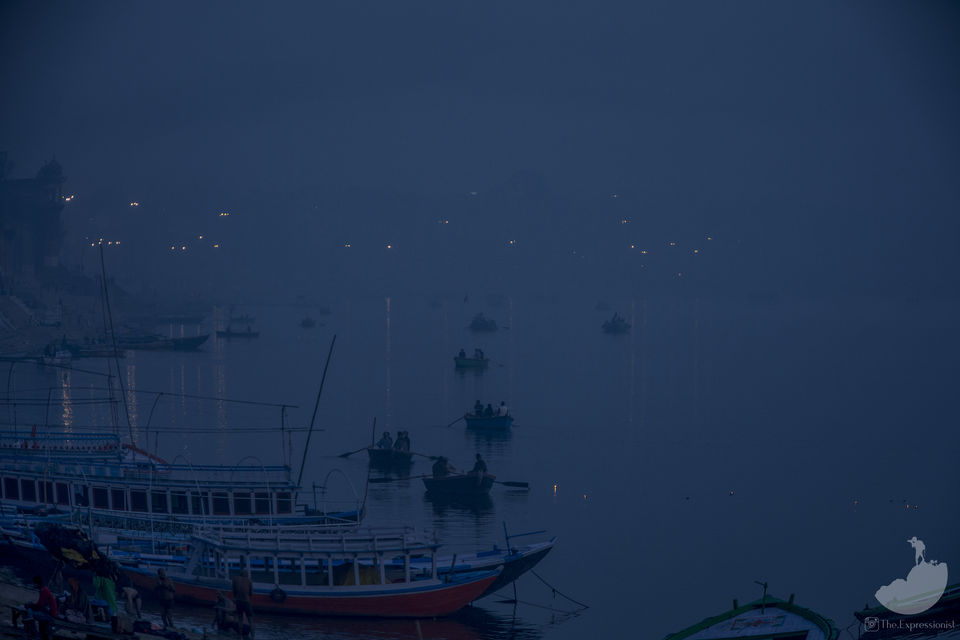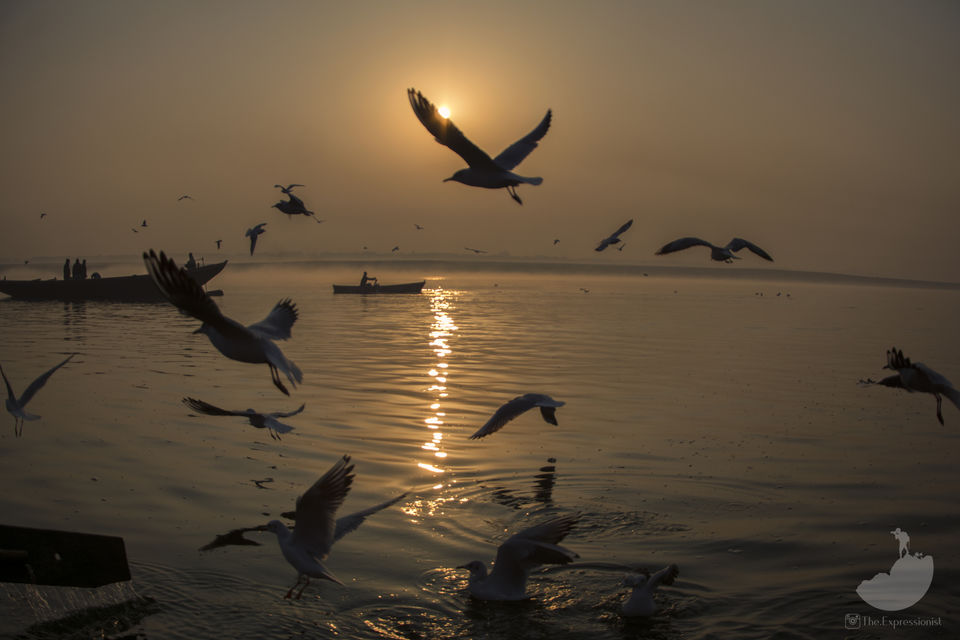 We hired the boat for 500 bucks and it was worth it. We landed another side and boatman was kind enough to spare us some time. After, he took us to all Ganga Ghats one by one. It was quite surprising that how vividness of each ghat was changing. There were Assi followed by Tulsi, Dasashwamedh, and Manikarnika at last. The sunrays were creating perfect frames for my shots. The bunch of seagulls was following us expecting some food in return.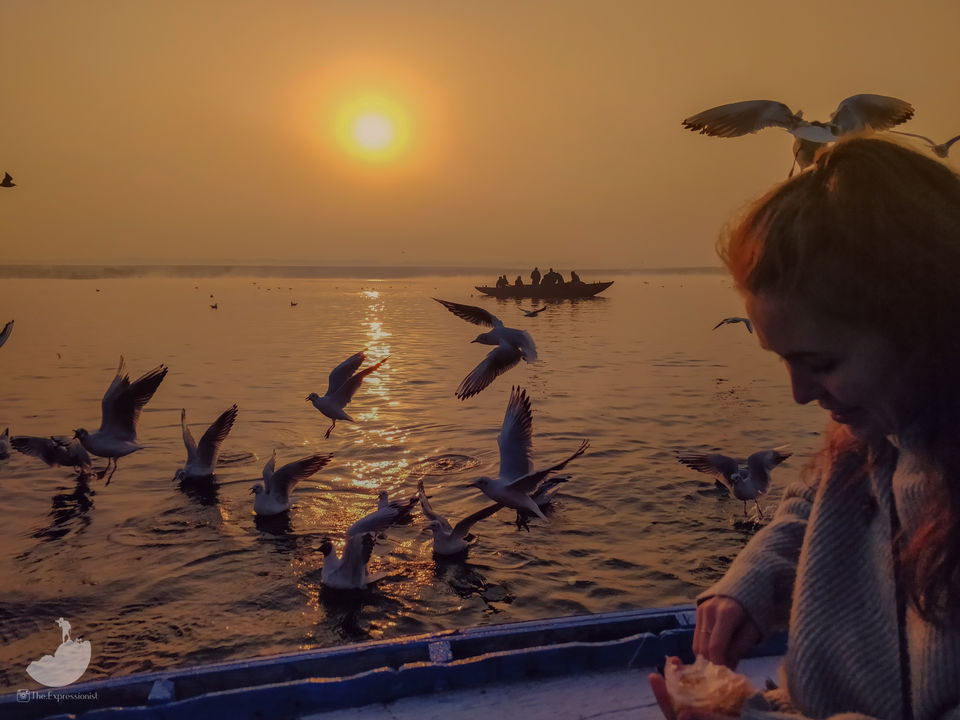 The moment was something that we die to experience. Just imagine the scenario, We were on a boat surrounded by seagulls, early morning sunrays showering blessings to us, the constant sweet sound of Chappu mixed with morning prayers in temples and bunch of devotees taking deep in the Ganga proving their faith on the holy river. I wish I could explain you in tiny details but you have to be in the moment to experience it.Being there you can feel all three level of consciousness i.e physical, phycological and spiritual. " Varanasi On Peak"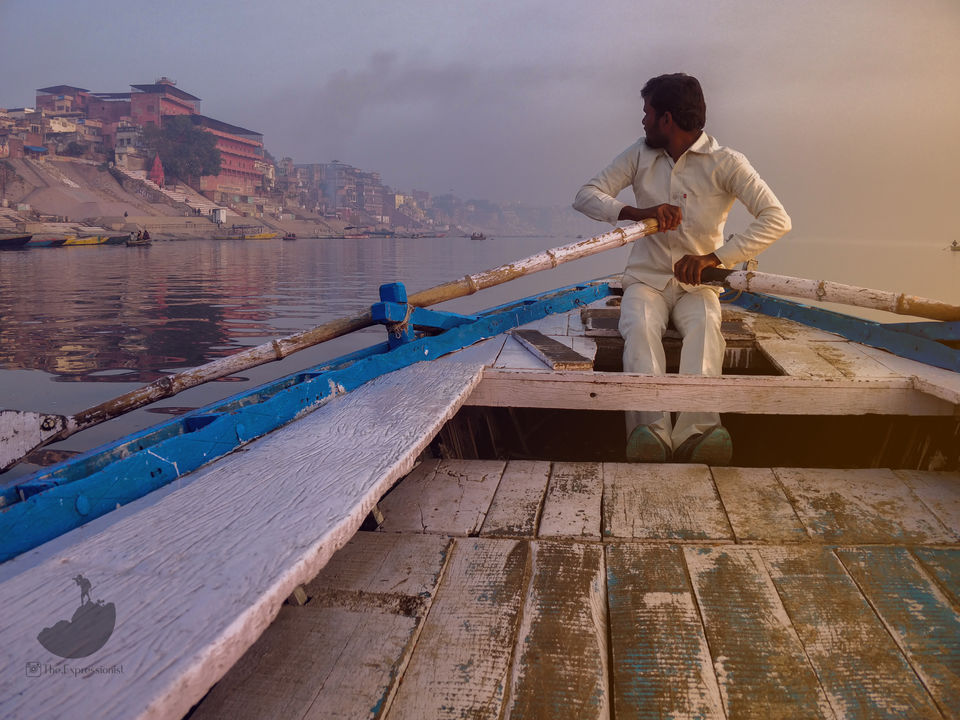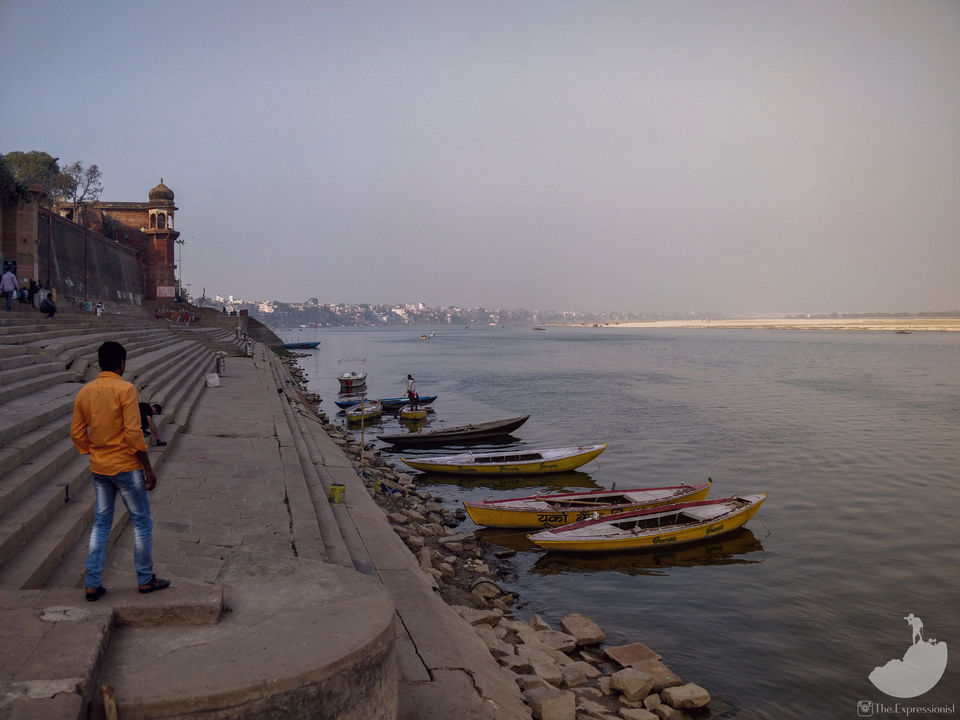 8) Spend few hours with Sadhus
For introverts, it might be little intimidating but I strongly advise you all to spend at least an hour with them. They are very generous and kind-hearted person. It's not easy for anyone to leave their family, their house, their belongings and devote their life worshiping Shiva and Ganga. It takes a lot of courage and faith on someone whom you have never seen hoping his blessings.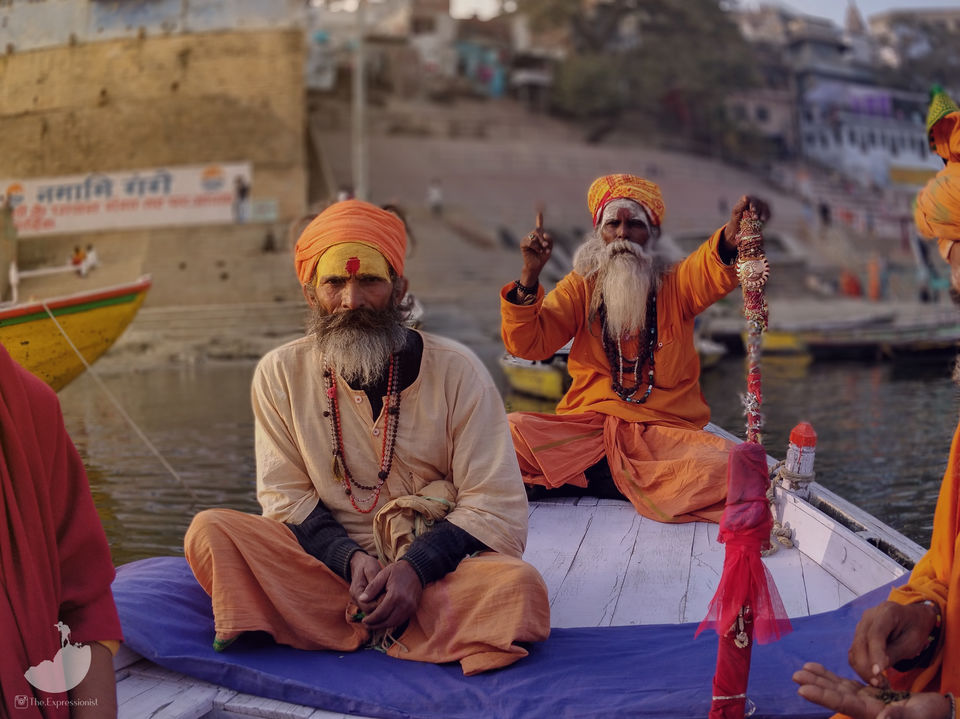 Their life is very simple. They have the same routine to follow every day. Get up in the morning, take a dip and worship Lord Shiva. But you can always get some lessons from them. They can teach you how to sacrifice and live life with limited belongings. How to live with minimalism and how not to be arrogant and share your knowledge and wisdom with others who seek it.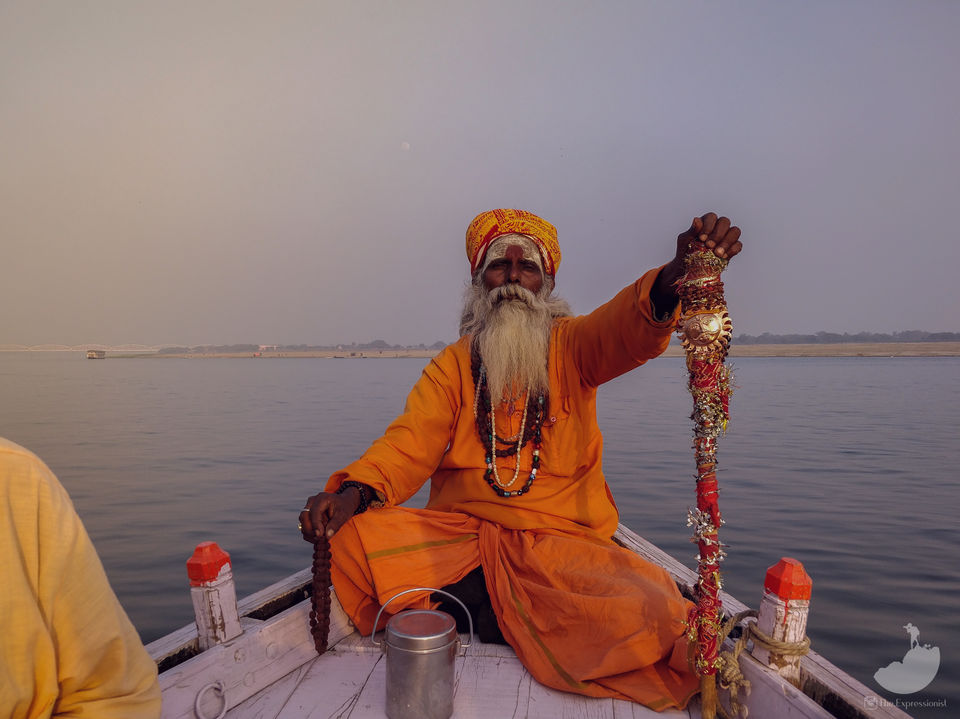 Beware of fake Sadhus because you will find a lot of them on streets. How to find one who is not fake? It's simple, look for one who is not interested in pleasing others or not talking to you with some expectations. We were fortunate this time too while walking along the ghats we found this group of sadhus sitting on the bank of the Ganga and praying the mighty lord. We went to them to check if they can share their experience with us. No surprise that they were humble and started sharing their experience with us.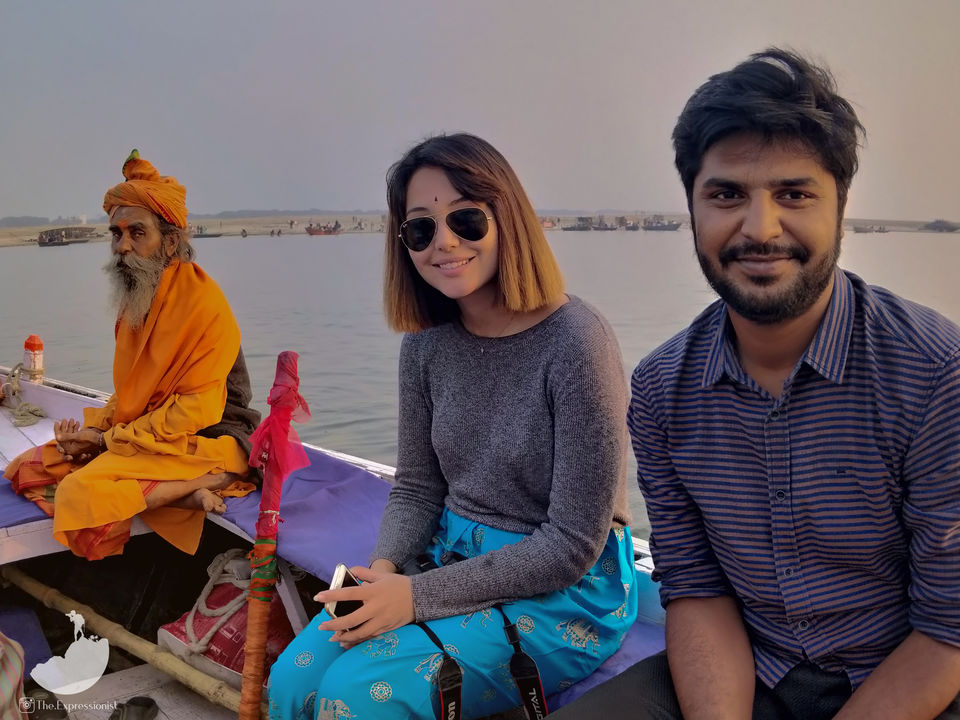 One of Sadhu, offer us boat ride with them and we decided to board. Another perfect moment was about to form. During the boat ride, they shared their early days and how and why they choose this life. The funny part was that one of the Sadhu offered us weed, even funnier that we had it. It was one of different kind of experience that was not even planned by us but the good part that it happened with us.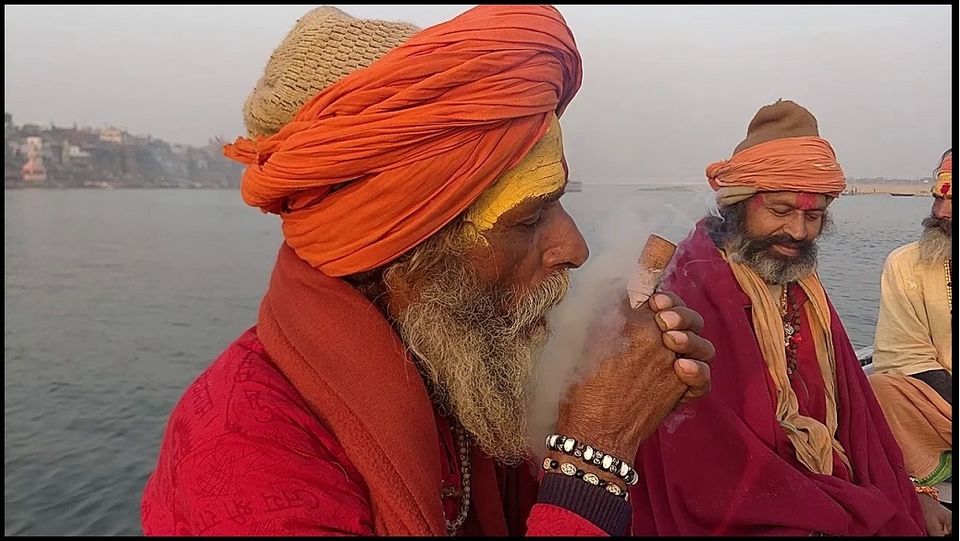 9) Get lost in the world of Mouthwatering street foods
It is said that Varanasi people eat only breakfast. They have breakfast for every species of mankind. Whether, you are an early bird, all-nighter or waking up at afternoon. They only eat breakfast and there is no concept of lunch and dinner there. You will realize the same once you take a tour of street foods. The streets are full of a various variety of mouth-watering and delicious food. The best part is that it's not going to empty up your packet because the food is really very cheap.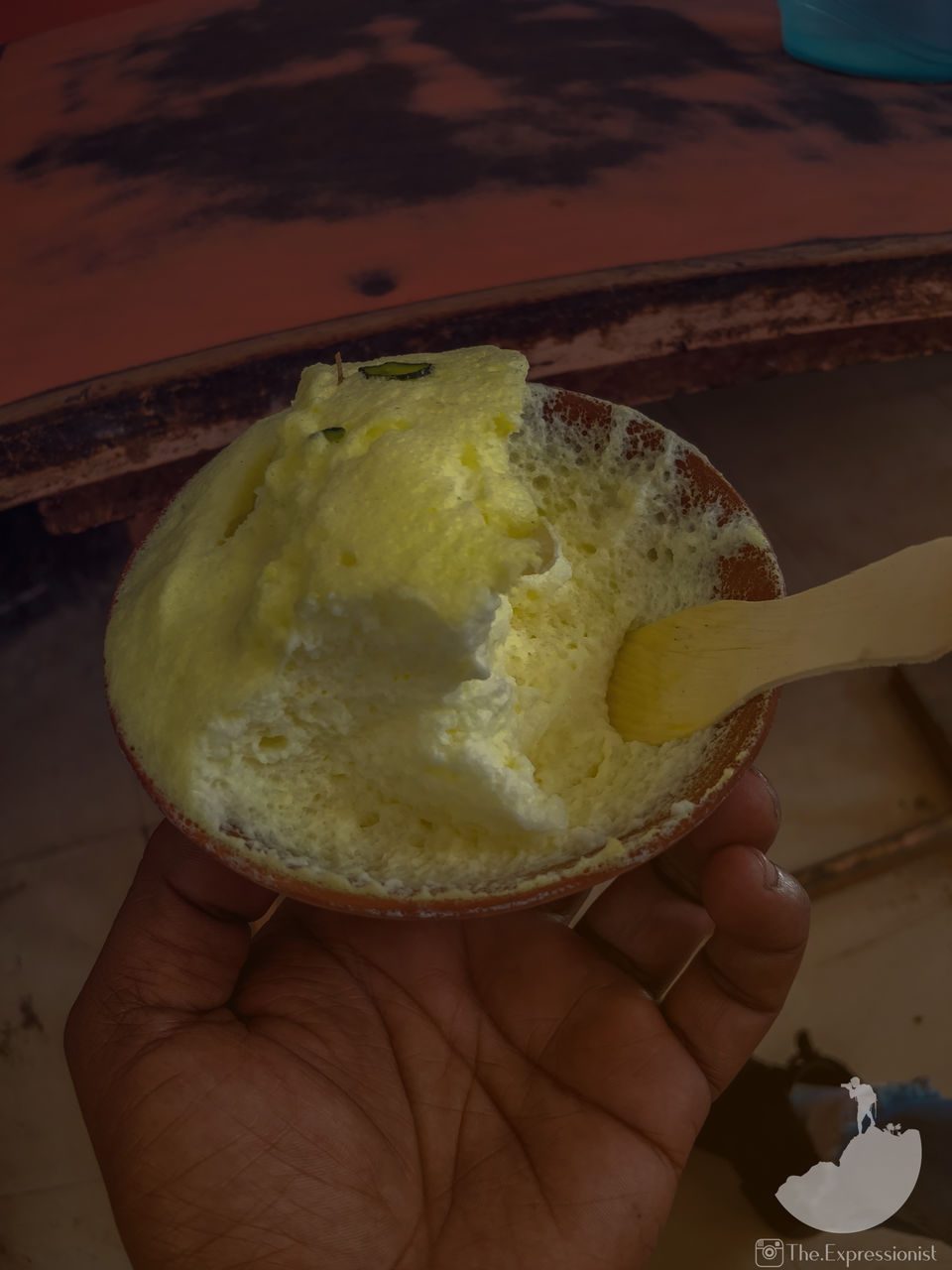 Start your day with Kachori jalebi at any shop near Dasashwamedh ghat, Must try sweet is "Malaiyo" which takes an almost entire day to serve on your plates. The beauty of this winter sweet is in the texture of the froth or foam that just collapse or melt in your mouth giving your taste buds a nice treat. The texture of foam is not like of a whipped cream, it's very delicate, cloudy and frothy. The foam can stand only at low temperature during winters and that's why it's being sold till 11 AM in the morning.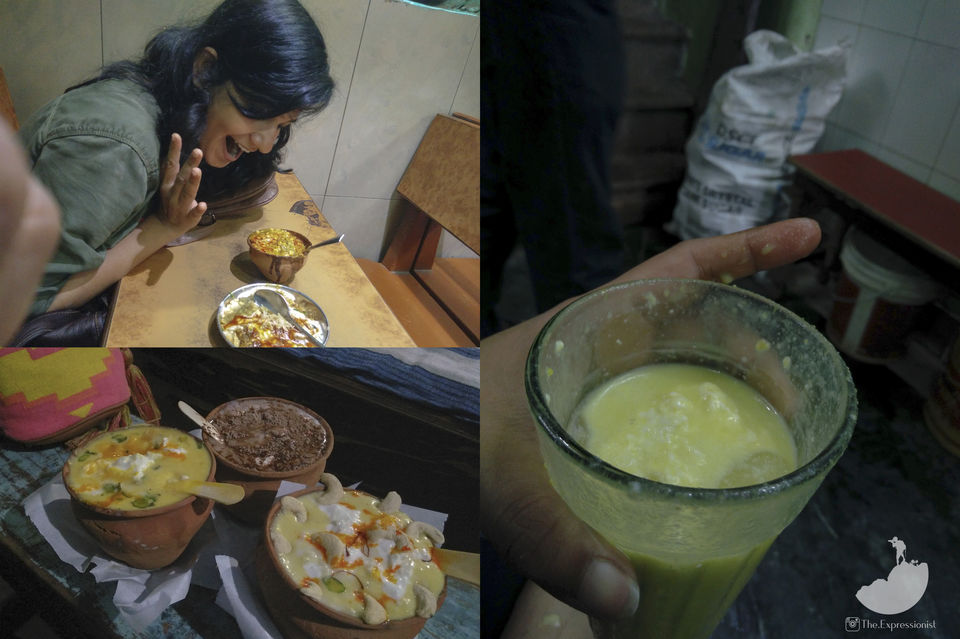 In the afternoon must try famous " Litti Chokha" at Assi ghat which is prepared organically in cow's dung cake and served with pure Ghee (Clarified butter). The taste instantly takes you back to your childhood days when our granny used to prepare something similar always. In the evening visit "Kashi Chat Bhandar" near Dashaswamedh for a wide range of chats. You might have to wait for a little as this shop is usually crowded with the food lover.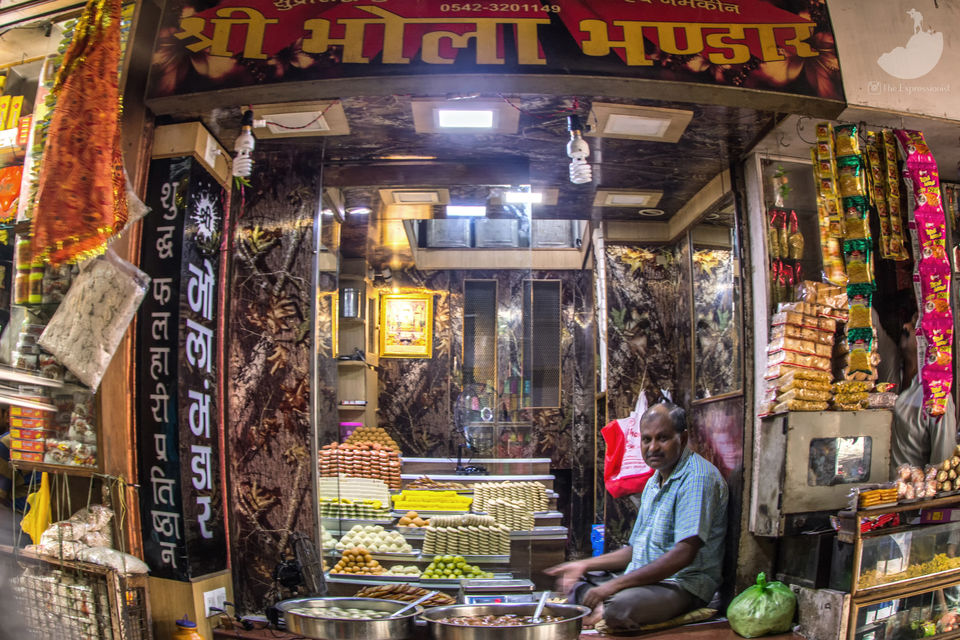 If you are a big fan of Lassi ( like us) then do give a visit to "Blue Lassi Shop" on the way to Manikarnika Ghats. They have almost 100 plus a variety of Lassi all made with fresh foods and yogurt. They even have a wall dedicated to travelers where you can paste your photos to mark your presence there. Food is not complete without Paan in Varanasi so give it a try.
10) Witness the Dying Indian martial art in the Akharas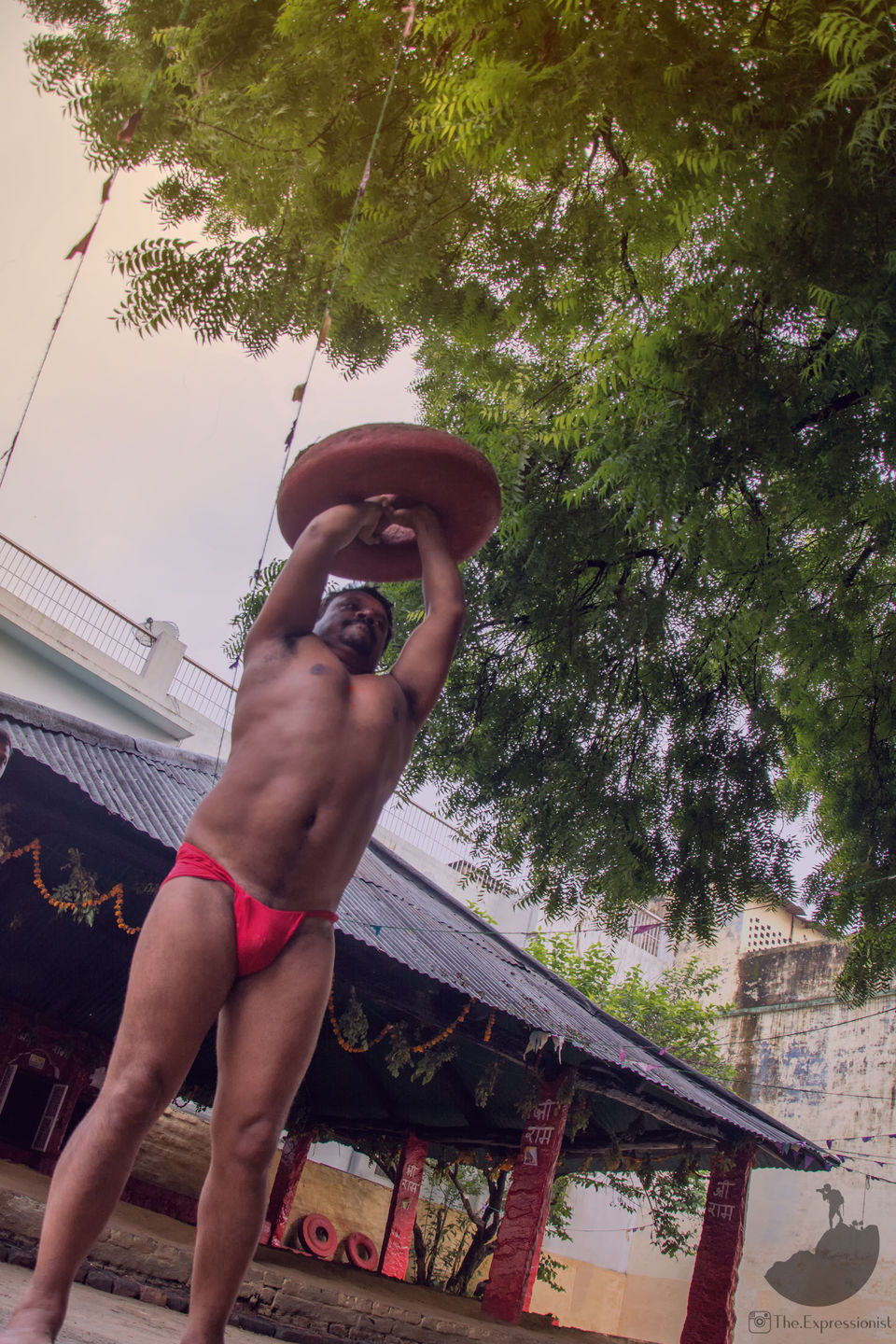 Not far from the Assi ghat there is a place where a small group of people putting their effort to keep their martial art alive and passing it to the next generations. The place where they practice Kushti is known as Akhara. It was a small place where these filled with soil and sand. It all starts with little exercise and then they enter in the Akhara to fight the friendly matches between them. It was all fun for us to see everything happening in front of us.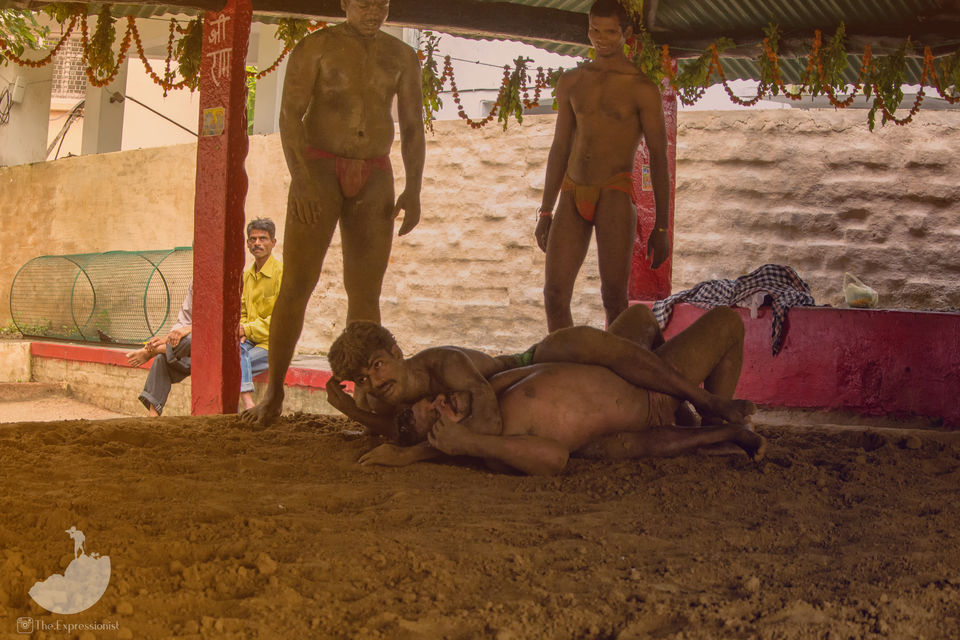 If you are planning to give a visit then reach their early morning because they start practicing it right after morning aarti and by 9 AM they close the place.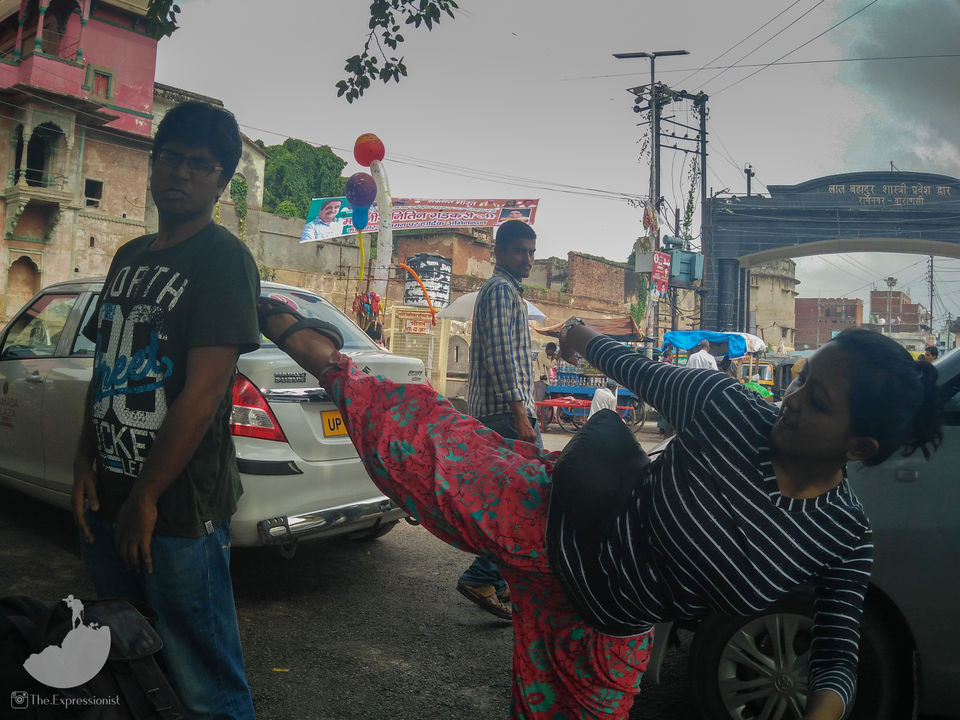 So I am done with my top 10 picks from this trip. There are several other attraction too like Ramnagar fort, Banaras Hindu University(BHU) where you can give a visit but if you have limited time then must try them.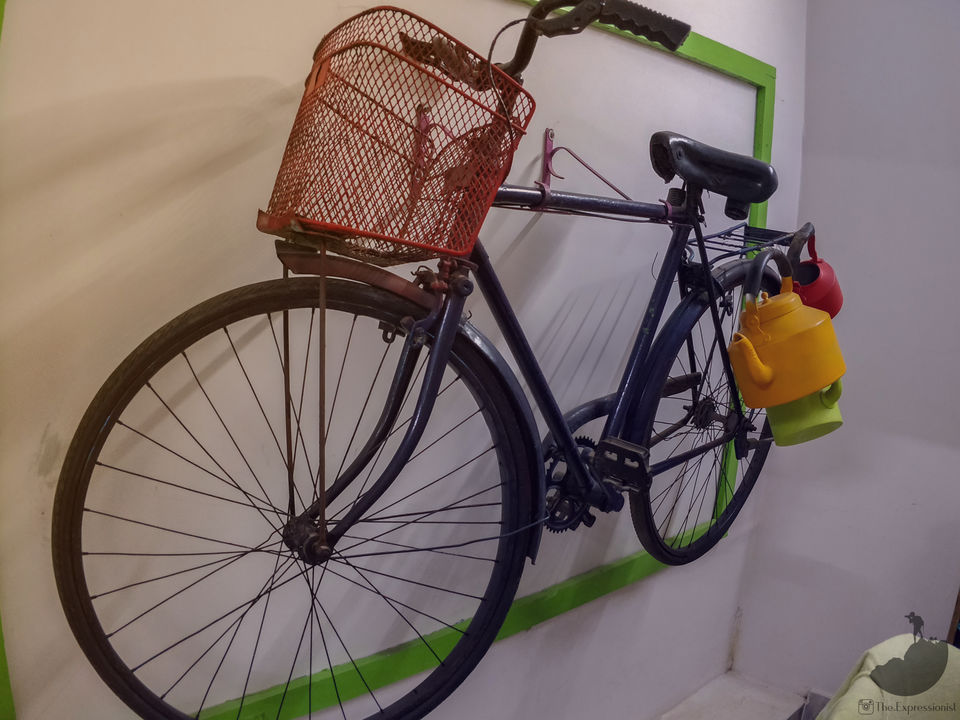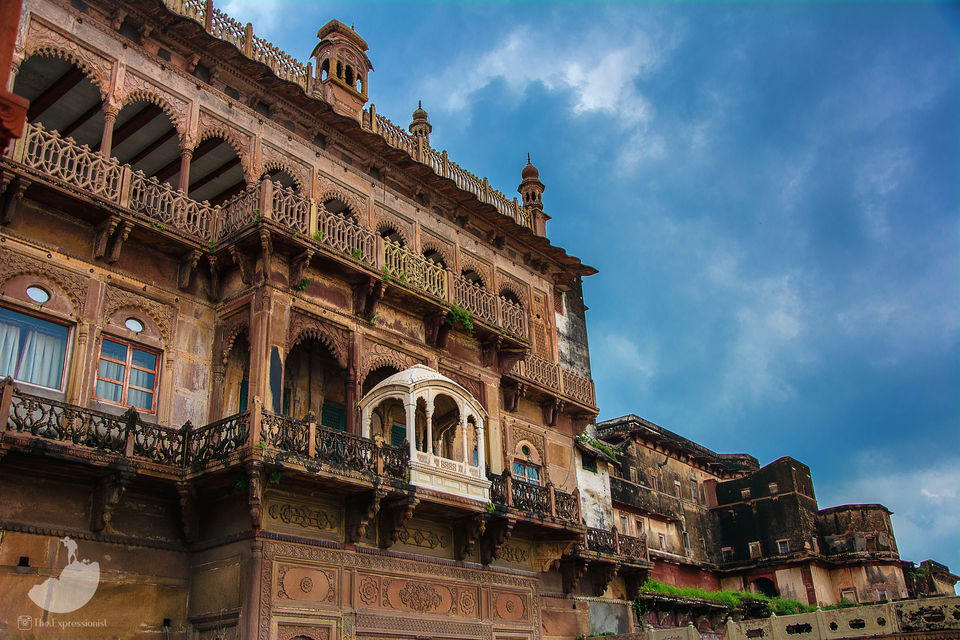 Hope you liked it and it will prove helpful for your next trip.
Like always you can write me on sumitsingh729@gmail.com for any queries, suggestions or feedback.
Follow me on instagram @the.expressionist
visit my flickr link on @the.expressionist

Thank you !!!