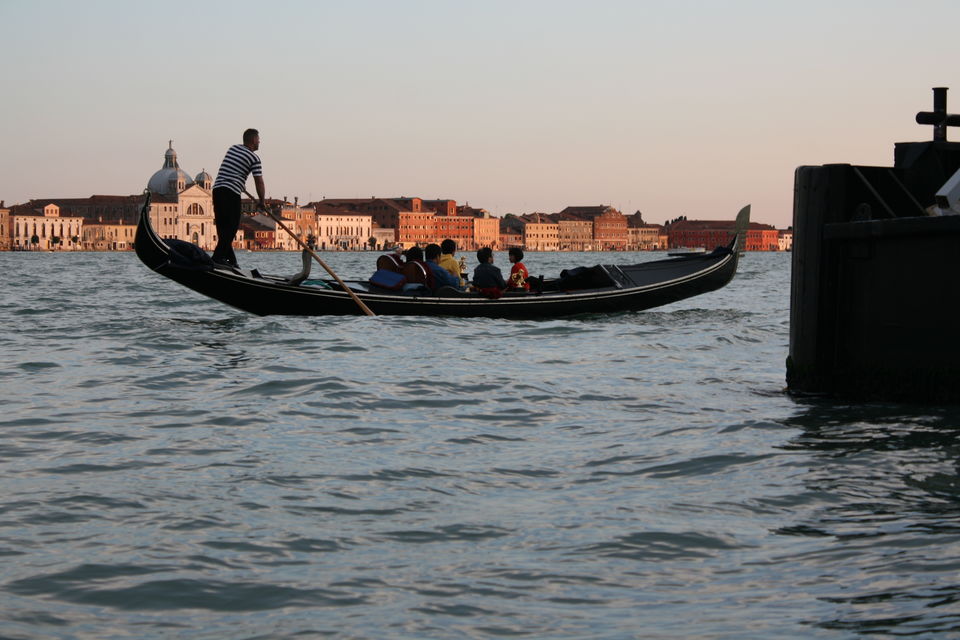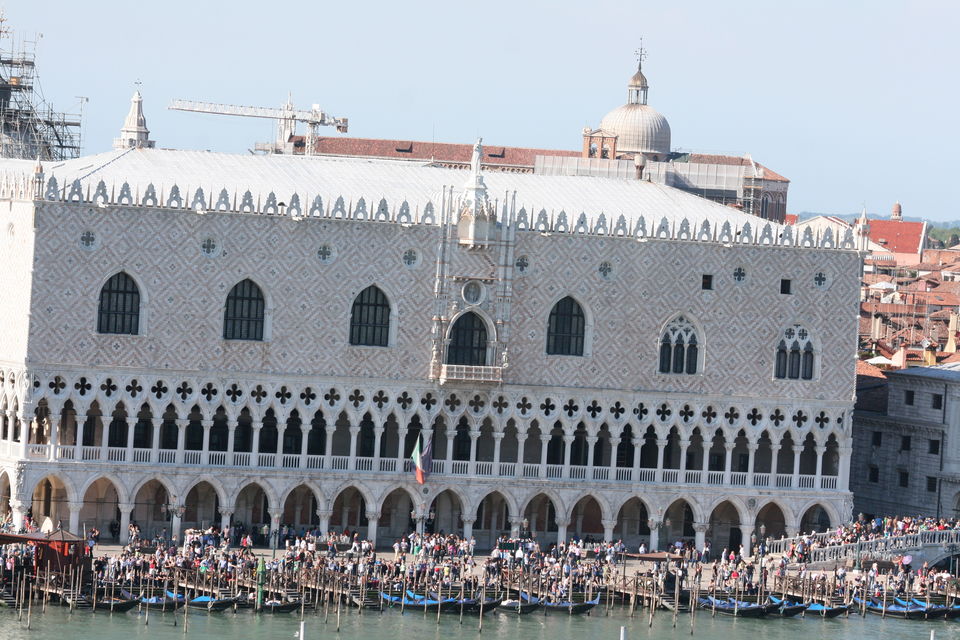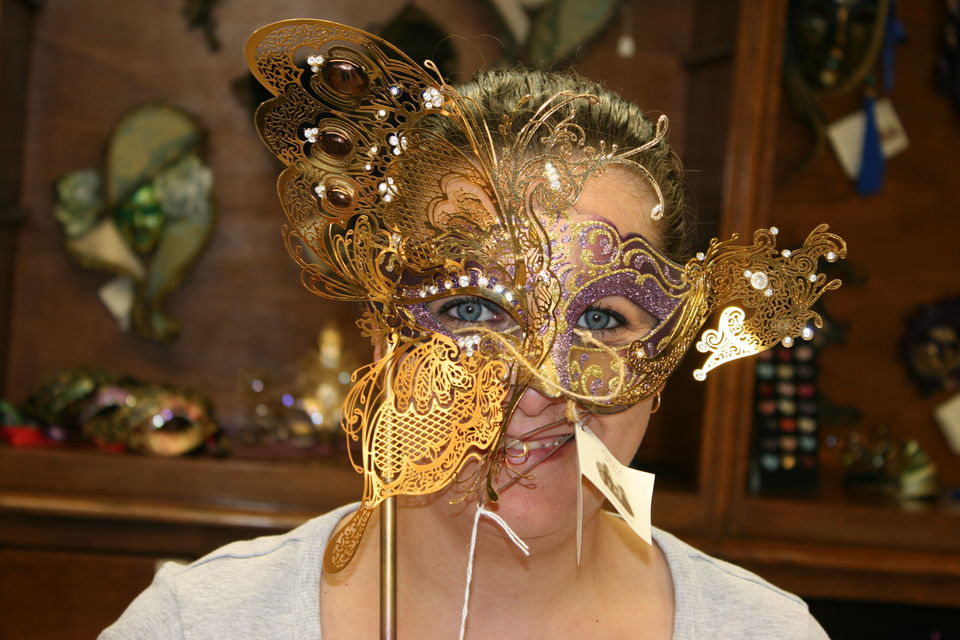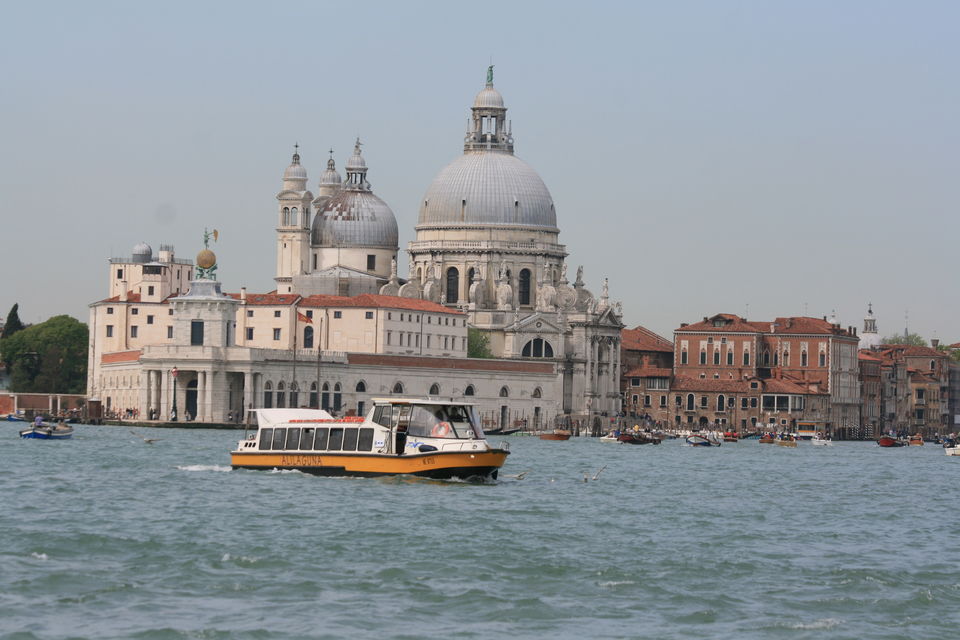 By Mansoor Ladha
When you think of Venice, images of gondola, beautiful settings and romantic evenings come to mind. In every way, Venice is a perfect city to visit, located on a group of 118 islands, separated by canals and linked by bridges. The city has 120 churches and 420 bridges. The best way to enjoy the beauty and splendor of a city built on water is by boat.
Our group of four was introduced to splendid palaces, churches, bridges, gardens and warehouses lining the city's water streets by gliding through Venice's Grand Canal and other minor canals.
We were fortunate in having Mario as our gondolier. Trained and an experienced gondolier for 18 years, he was a walking encyclopedia, providing information on Venice and happily pointing out famous churches and other tourist sites as we passed them during the tour. Venice even has a gondolier school offering 1.5 hour gondola training for the adventurous tourists, but I politely had to decline Mario's suggestion to join. Renowned for beauty, architecture and artwork, Venice is declared a World Heritage Site not only in entirety, but also along with its lagoon.
The main public square of Venice, Piazza San Marco, is worth a visit. Piazza San Marcos is the heart of Venice, prompting Napoleon to describe it as "the drawing room of Europe" because it forms the social, religious and political centre of Venice. It is also ideally located with St. Mark's Church on one end, the Campanile bell tower in the middle and elegant famous cafes on three sides, allowing an ideal location to have coffee and see the world go by.
The first bridge built over the Grand Canal is Rialto Bridge (Ponte di Rialto), with city's fresh produce and fish markets located nearby for 700 years. It was also in this area that the first banks were established, enabling traders to do business.
In ancient times, the first thing those arriving in Venice saw was the Doge's Palace (Palazzo Ducale.) The Doges ruled the Venetian Empire and the Palazzo Ducale in the 18th Century from here. The Doges, who also lived in the building, used it to mete out justice from here. The palace houses art, paintings, government chambers, prison cells and beautiful staircases.
As a first time visitors, it was recommended to us to take a two-hour walking tour. We were glad we did, as it is here that we discovered the 'real Venice' by entering narrow passageways and alleys. A beer break at one of the outdoor pubs was always welcome and we were glad to discover the local's "cicchetti" bars, enjoying Venice's famous tapa-style dishes. (Cicchetti is a plate of Venetian bite-size appetizers containing meat, sausage, marinated fish or cheese available in most restaurants. Cicchetti is usually taken with a drink, "ombra", and a small glass of red or white wine.)
The walking tour enables tourists to learn more about local life, food and wine and give them an opportunity to find a cozy restaurant where one can try local specialties such as marinated seafood polenta and sample local wine. Guided walking tours are offered to visit the "bacari" (wine bars) in Venice's Jewish Ghetto where one could enjoy wine with "cicchetti." Other famous highlights included Santa Maria Formosa, Marco Polo's House and Rialto Bridge.
Of course, if you have time and if you are a wine connoisseur, then a visit to the glorious wine growing Valpolicella region is a must. Located near the city of Verona, the city that inspired Shakespeare's Romeo and Juliet, you can learn the region's winemaking heritage and history. The trip to the Valpolicella also includes sampling a selection of wines and free time to tour the Church of San Giogio with its 8th century alter. 
The main street of Venice is the Grand Canal. One can hop aboard a gondola and see the impressive palazzo and residences of wealthy families with their colourful exteriors. It is quite an experience to visit Venice, still a city without cars, where doesn't have to content with traffic and air pollution. It was fun to observe everything that the city needs transported by water or handcart. We stood on top of one of the bridges and enjoyed watching boats filled with fruits, vegetables, soft drinks and building materials transported by boats.
Our first unusual, unique and typically Venetian experience was taking a water taxi from the airport to our destination hotel. The water taxi took six people, with each passenger allowed one suitcase. The extra baggage was charged. Our driver, obviously eager to return for more passengers, drove the water taxi like a maniac, forcing the group to hold on to something stronger for balance. The water taxi had to pass through open sea and winding canals.
We were planning to take a cab to reach our Bisanzio Best Western Hotel in Calle Della Pieta, Venice Island. The experience was something else. As we found out to our surprise and unknown to us at the time, Venice being a car-less city, we had to drag our suitcases ourselves. This exercise meant that we had to climb and descend huge steps of four bridges for at least four blocks. One of the passersby even took pity on us and offered to help carry our luggage and climb the steps. On our return journey, we were smarter and hired a porter for only $20 US who came with a trolley equipped to climb steps.
If you are planning a trip to Venice, be prepared to do a lot of walking and climbing steps on bridges to visit museums, monuments and historic sites. Like most European countries, Venice is not to visit for those who are not good walkers or those with mobility problems. Most Greek, French and Italian ancient monuments involve lots of walking and climbing several steps to enjoy the wealth of historical knowledge that they offer. Some cruise lines warn passengers ahead of time about this by e-mailing a list of excursions indicating the ones that require simple to aggressive walking.
Most of the cities bordering the Mediterranean Sea are tranquil and beautiful, inhabited by friendly people, who are very conscious of the revenue that tourists bring to their communities. They are eager to help even if you don't buy anything from them. If you get lost or want to ask for directions to a particular attraction, any passerby or a shopkeeper will oblige with a smile.
A trip to Venice is a waste without taking a trip to the historical spa town of Abano Terme located in the Veneto region's mineral-rich area. This is recommended after a hectic time in Venice. Here one can slip into a complimentary robe and slippers to enjoy the time lazing around in one of the town's top spa and wellness centres. If you feel hungry, there is an on-site café with enticing selections.
Another interesting place to visit 1.5 km from Venice is Murano, a series of islands linked by bridges in the Venetian lagoon. We went to the island, population 5,000 people, by a fast ferry. Murano, famous for its glass making industry, has produced high-quality products for centuries, perfecting the technology in crystalline glass, enameled glass, multicoloured glass, imitation gemstones made of glass etc. Murano glass chandeliers are quite popular in Europe and Murano glass products are available almost anywhere in Italy, especially in Venice.
* Mansoor Ladha is a Calgary-based journalist, columnist, travel writer and author.