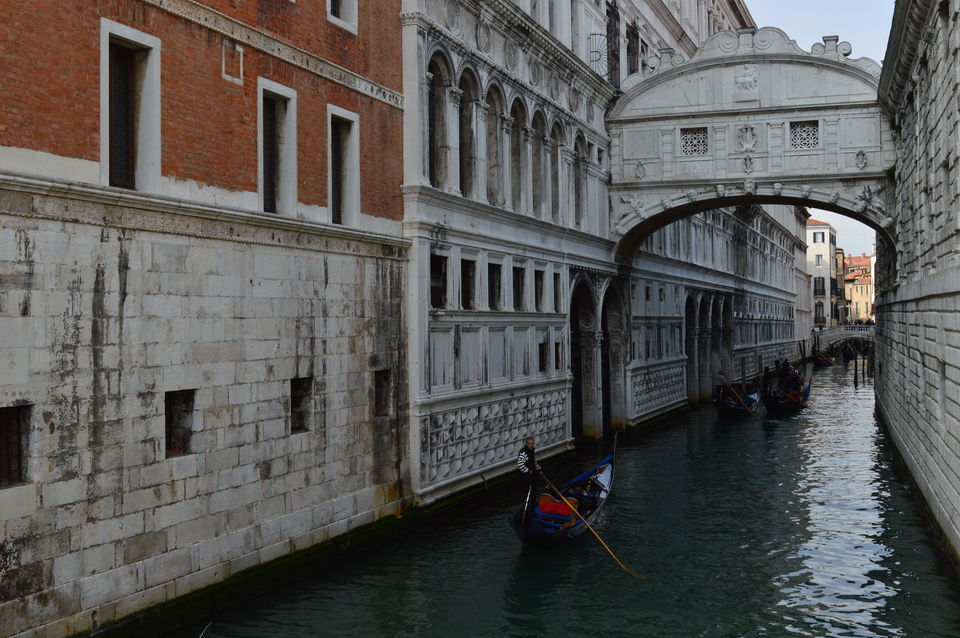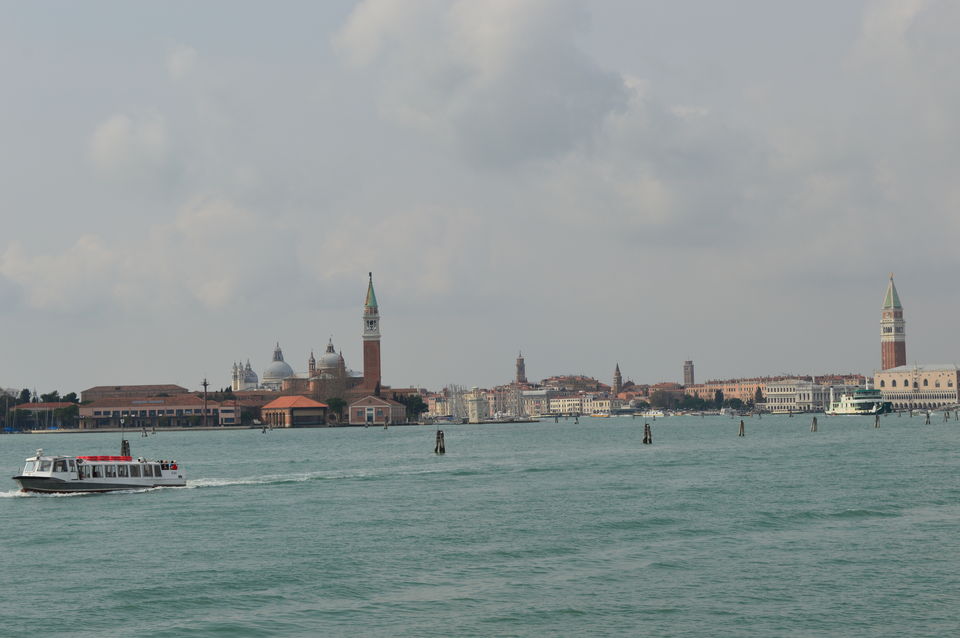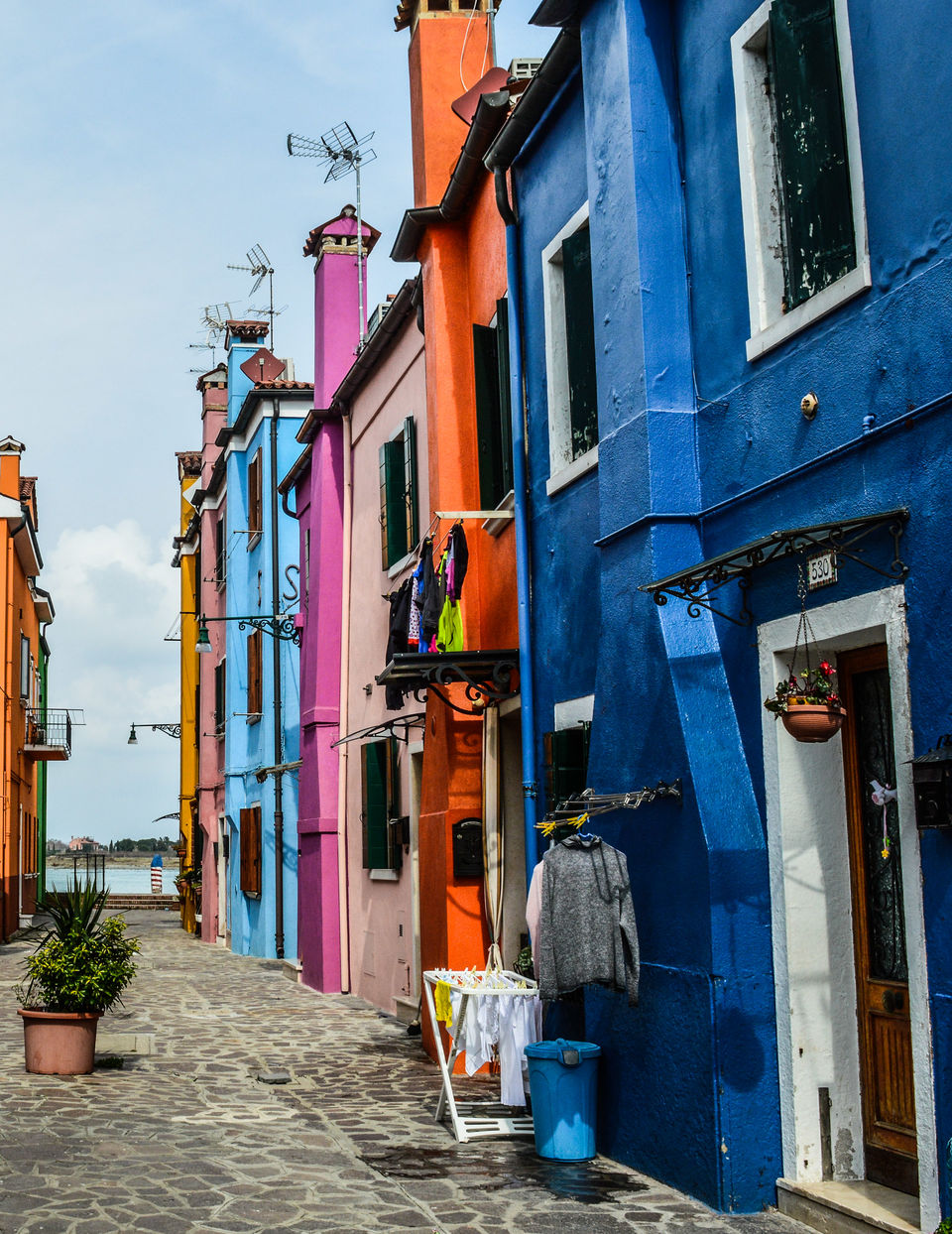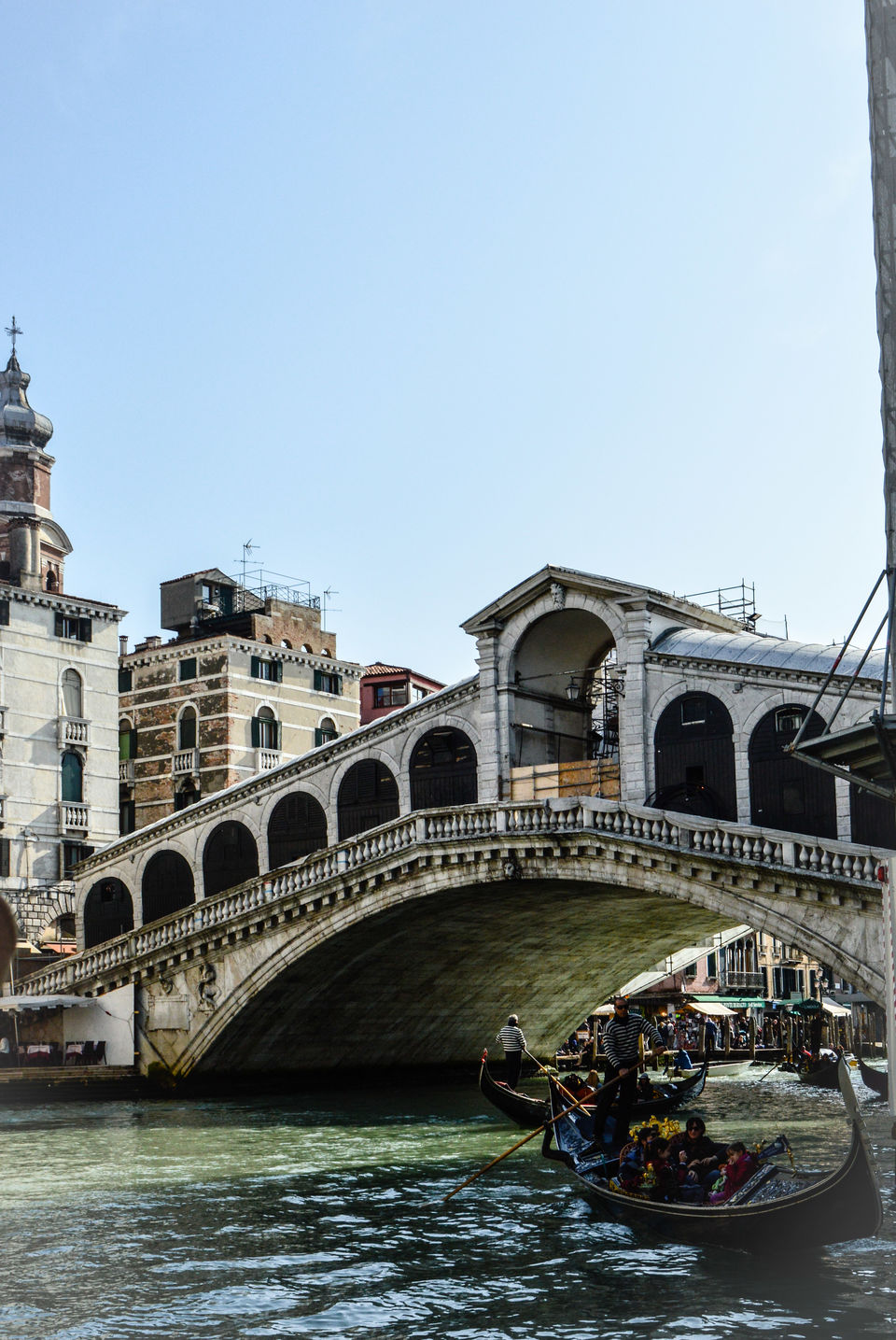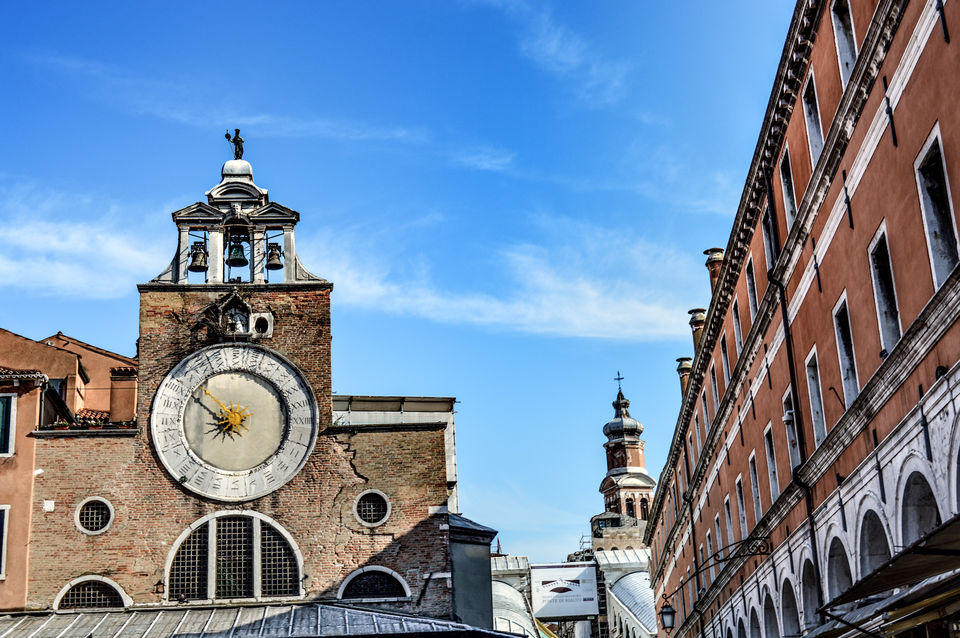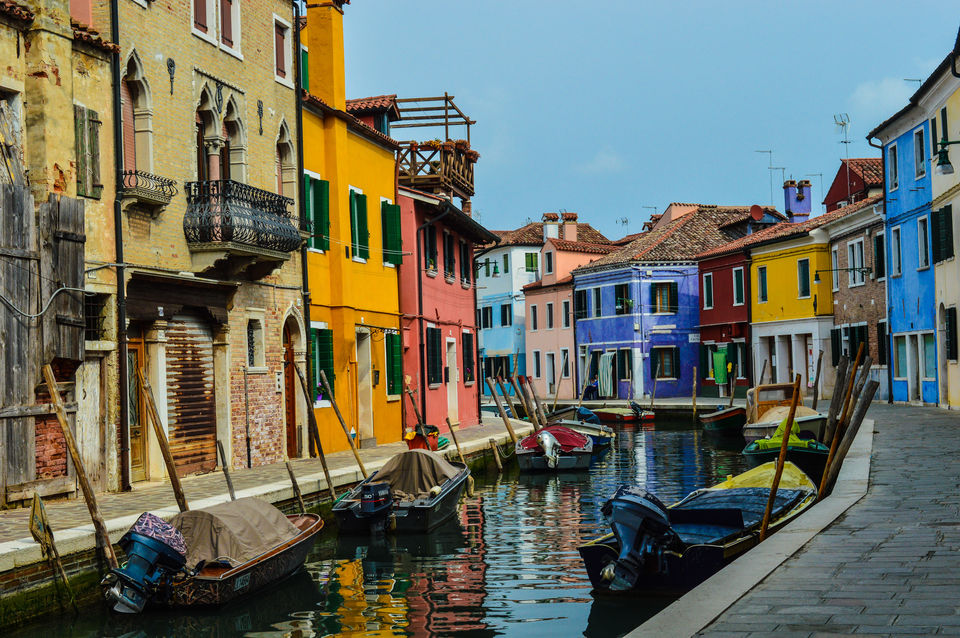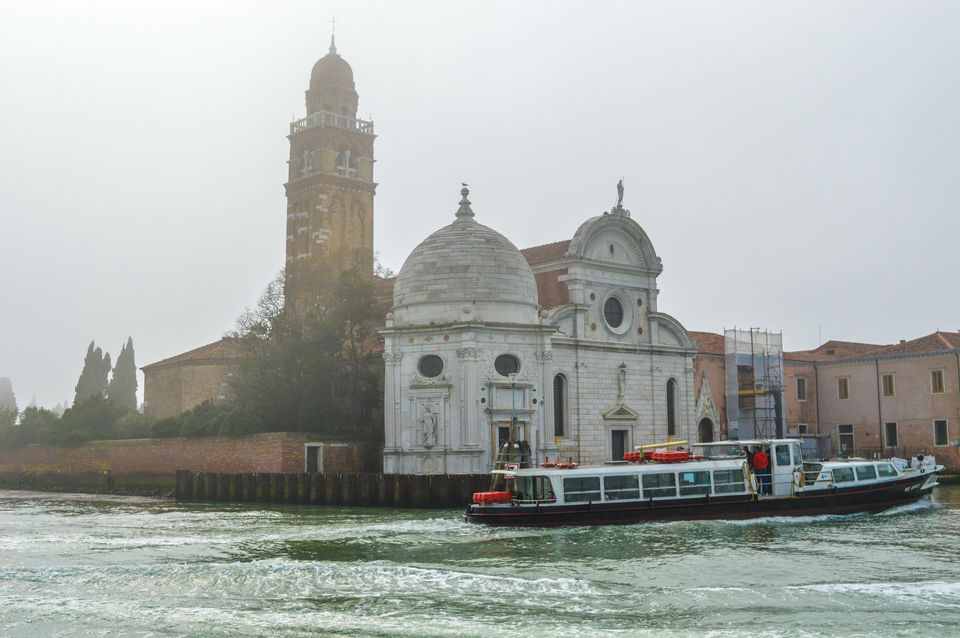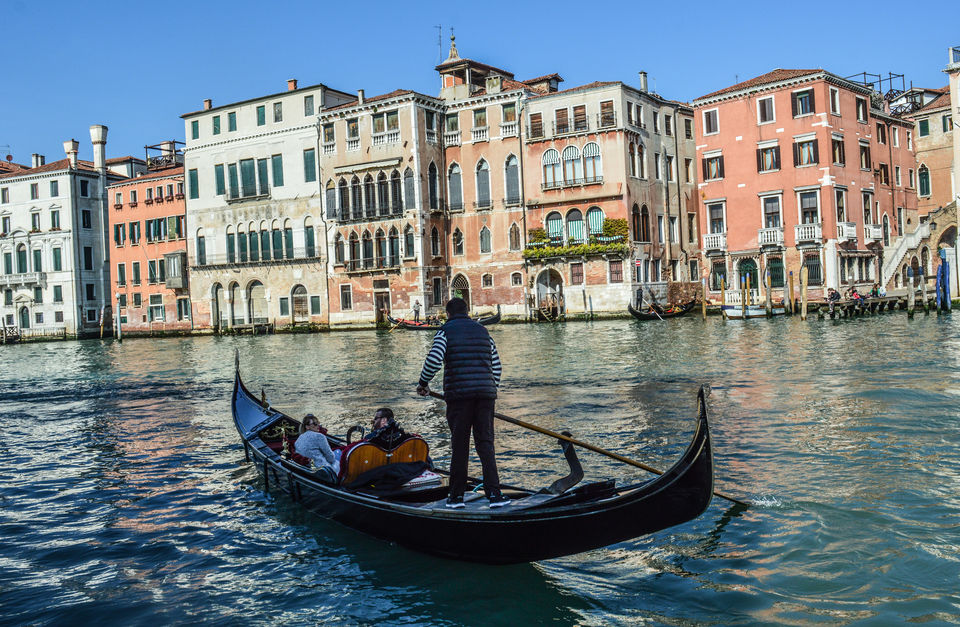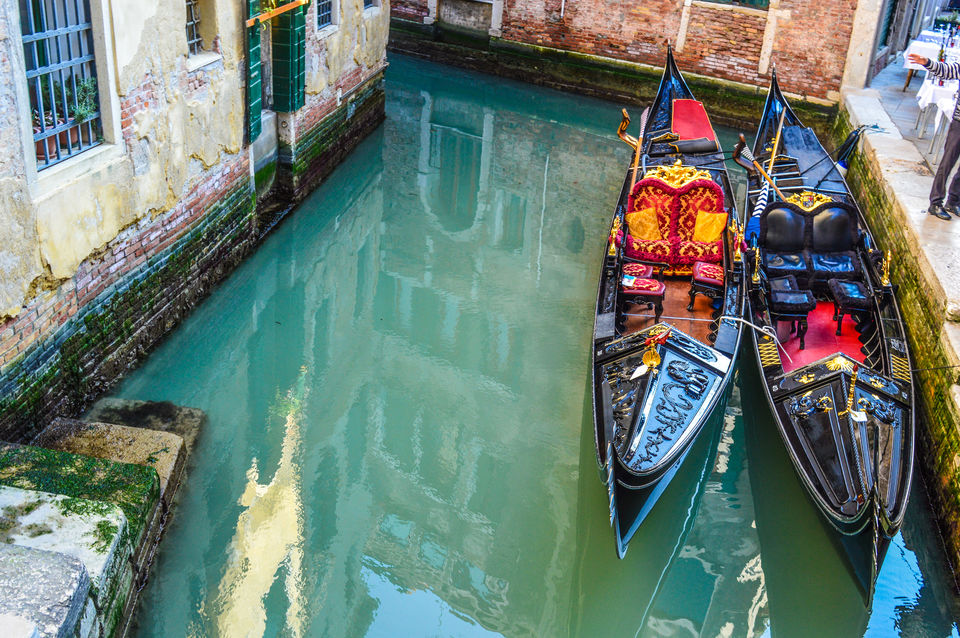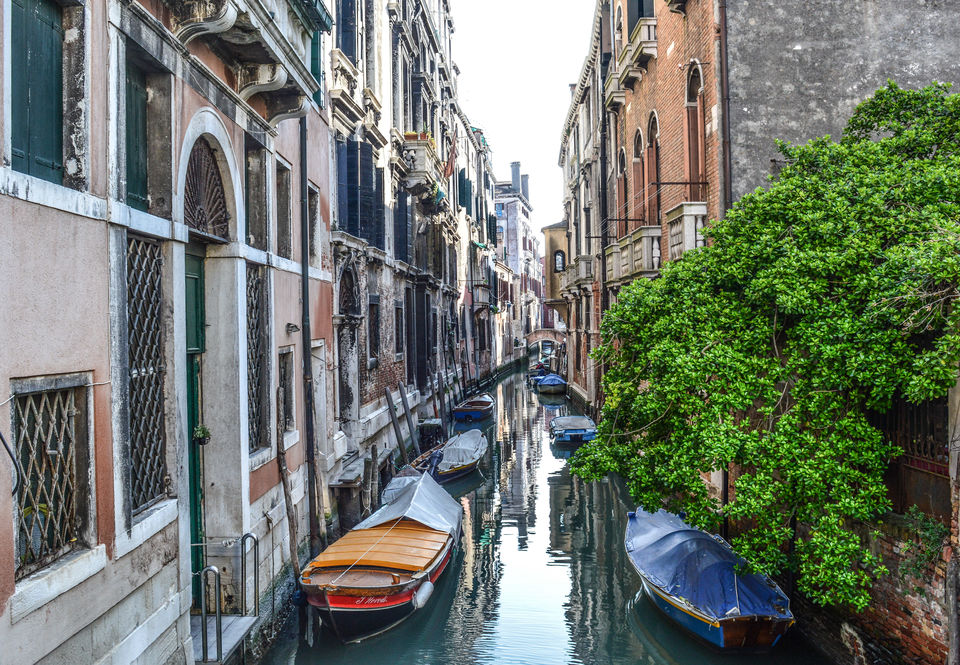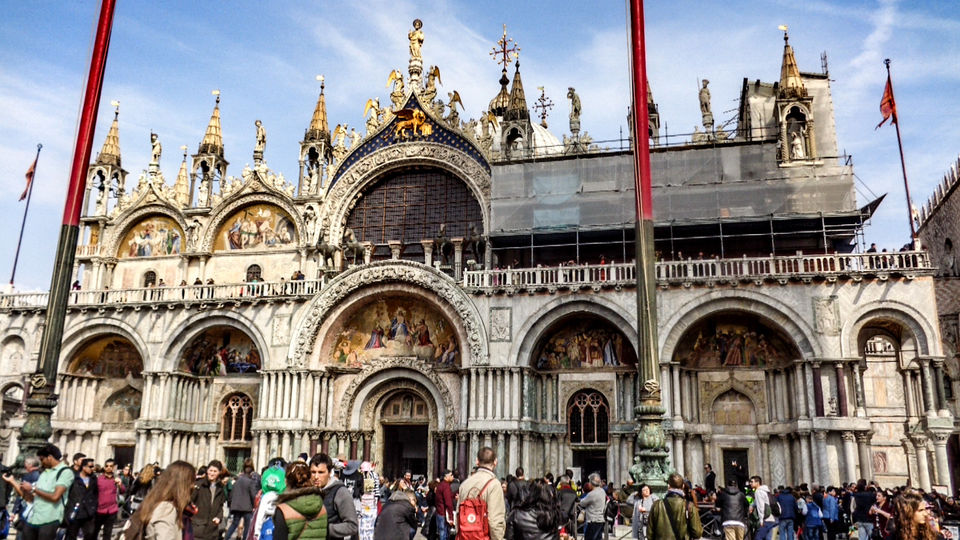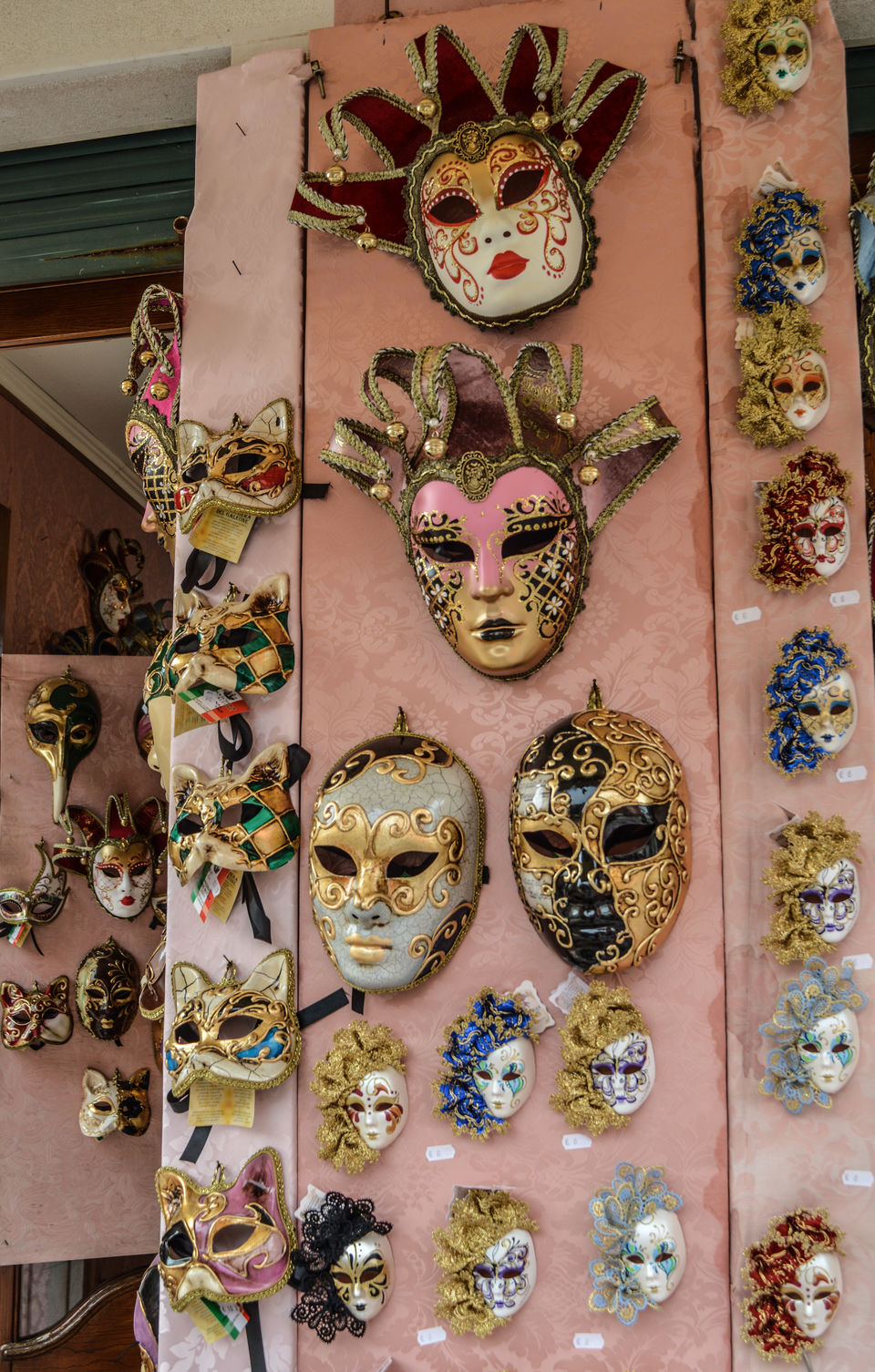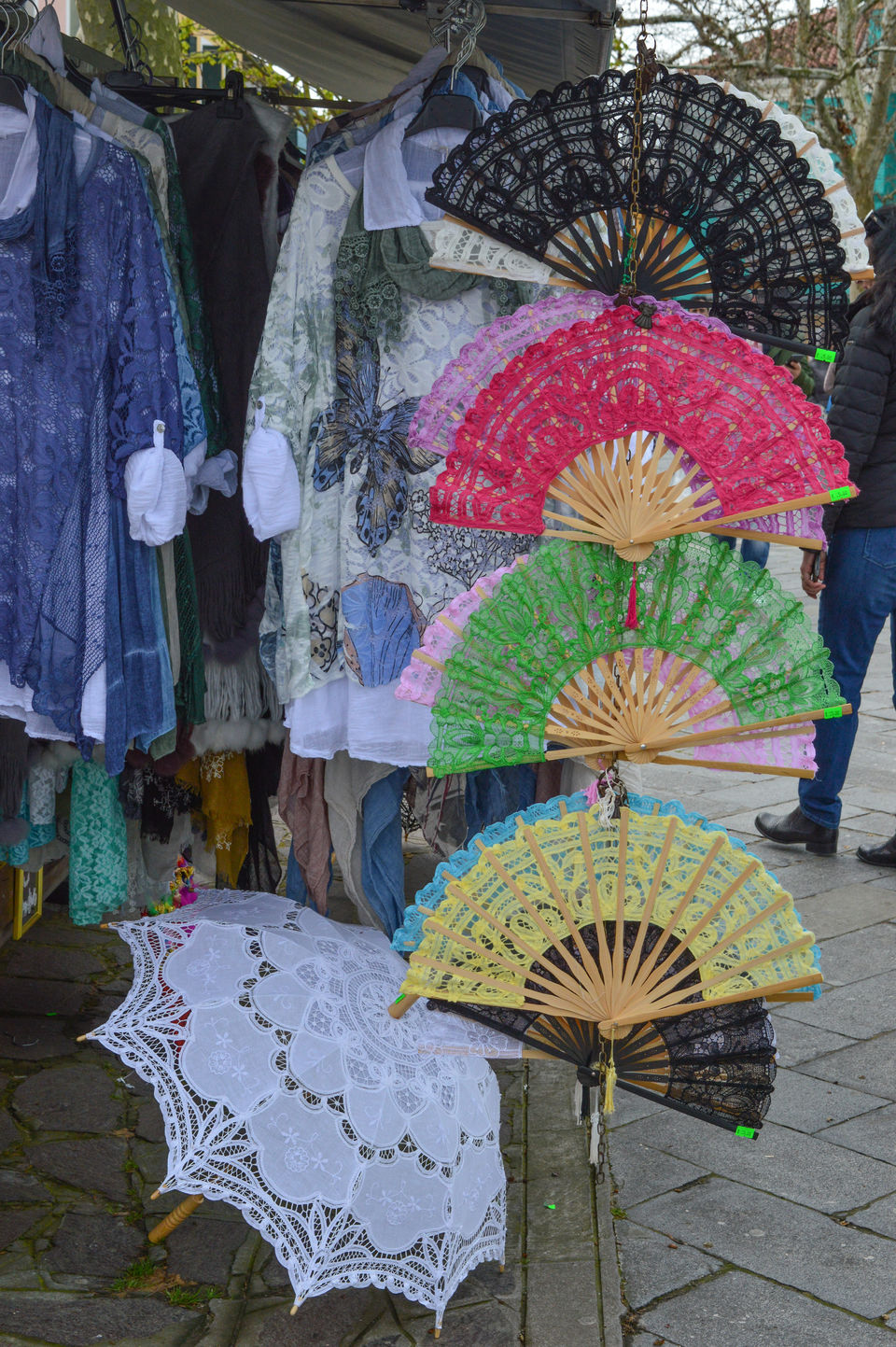 Italy. A country where you would want to leave no city unexplored. Each city is dramatically unique in its own sense. Quite naturally, when in Italy, which city to visit and not, is indeed a hard choice to make. Well, that shouldn't deter you from visiting Venice though.
27.03.2017
I got off my train around 11am on Easter Sunday. I still had a long day to go. So I decided to first check into the Camping Fusina traveller's hostel, where I had booked a room. I had to catch a bus to reach my destination. Both the bus and boat stations were within walking distance of the Venezia Santa Lucia train station, where my train from Milan had arrived, only minutes ago. As I exited the station, I caught my first glimpse of Venice.
I made my way across the streets of this city with a most unique layout. As I neared the bus stand, I noticed that even the shortest queue was 15 minutes long. To kill time, I struck a conversation with the lady in front. And buoy! Sometimes, even the most insignificant decisions can be life changing.
She belonged there. But her strongly accented English did not prevent me from understanding what she said. I told her why I was there. And from her I learnt, it might be difficult to catch a bus to Camping Fusina, on the day particularly. She also advised me to not rely on the bus timings and suggested, I take a cruise boat from the other end of Venice. I thanked her for the information, and left the queue. What came next was probably a consequence of the blessings that the old man behind had showered on me, for leaving the queue. It all made sense. I had a perfect plan in place. I decided to tour the city from one end to the other, where I would then board the cruise ship to hostel Camping Fusina at 5:00pm!
Boats were the major means of transport for tourists and locals, alike. Although, it was my first time there, I didn't contemplate the fact. After all, the city was built on Grand Canal! So I lost no time in walking to the boat station and catching the very next ferry to Rialto bridge. It sure was filling fast. There were no seats left and I had to squeeze past some passengers to occupy the one spot against the railings. Just as I was taking my camera out, the ferry left the harbour and my tour of the picturesque Venice began.
I watched as my ferry raced past the many traditional gondolas that sailed on the Grand Canal. Views of the Venetian squares against those greenish-blue waters were simply exhilarating. 25 minutes later, I got off at the Venetian market square which offered a good view of the Rialto Bridge. The colourful markets were bustling with life. They sold beautiful outfits and Venetian masks at reasonable prices. I bought a small 2-euro mask as a reminder of the time I spent there.
 Besides pizza and pastas, most eating joints in the square sold a variety of ice creams. Obviously, my sweet tooth got me at the thought of ice creams. I carefully selected my flavour, at a small shop. White chocolate and brownie with almonds. The lady behind the counter arranged 2 generous scoops into my cone for a mere 2.5 euros. After paying her, I left with a big smile on my face; to explore the canals of Venice.
"You are the most beautiful woman I've ever seen", remarked a gondolier as I wandered into an alley flanked by canals. They pay genuine compliments to tourists and persuade them to take a tour of the Grand Canal on their gondolas. I declined the offer politely, as I was there to shoot the city. And travelling on foot made this easier. I continued to walk around the square for the next one hour. Around 4:30pm, I headed to the cruise stand. The tickets were quite exorbitantly priced. I bought them for 13 euros, anyway. The ship departed at 5 pm, sharp. I chose to sit in the open air section. But even at the end of March, it got unbearably cold in the evenings. Once the mainland disappeared from view, I gave up my seat  and moved to one on the ground floor.
Water surrounded my ship from all sides. With no land in the vicinity, I felt uncomfortable.  It was a 45 minute ride to Camping Fusina. I was disappointed to hear from the manager, that I had to pay 5 euros to access their wi-fi. After collecting the keys to my room, I crashed. I felt very lost in this lone hostel, built on the shores of a Venetian lagoon. I wanted to see land. I couldn't wait for it to be 8 am, when the first ship left the lagoon, next morning.Since the next morning was not Easter Sunday, buses were running once again. So I chose to take the bus back to Venezia Santa Lucia. Their frequencies were normal. I was relieved to finally be able to bid farewell to Camping Fusina. I do not like to be critical about places. But Camping Fusina was not the cheapest or the best hostel I had been in so far. Unless you are camping, it might not be the place for you. Especially, given its distance from mainland Venice, I felt I should have been more careful about my choice.
I reached the train station in an hour. As they say, what you try to dodge will eventually chase you down. I had taken the bus to avoid the ship. Bingo! I had to take a ferry to visit the Burano island and the San Marco Piazza.
My eagerness to visit these two exotic destinations did not let the ferry ride dampen my spirits. I arrived at the Burano island in an hour and a half. It is known for its colourful houses. I would think a million times before painting my house in those gaudy shades. Mostly, I wouldn't even give it a thought. But in Burano, the islanders probably compromised on their personal choices, to create this colourful island. Seemed like the unanimous decision was in everybody's best interests. I wondered if anybody would ever feel dull in a place as bright as Burano.
I still had to visit Piazza San Marco in the next 2 hours and catch my train to Rome at 6:30pm. So I left Burano at 2pm, reluctantly. After a 20 minute ferry ride ( I hate describing ferry rides), I reached the most awaited destination of this trip. Piazza San Marco. The intricately designed Bridge of Sighs was eye candy. Whether it was a co-incidence or not, I couldn't say. I stood there, SIGHING at the crowded avenue. Afternoons may not be the best time to peacefully admire the brilliant architecture at Piazza San Marco. But even the little time I got to spend there, left me in awe of the drop-dead gorgeous square. I walked around and ate pizza and ice-cream in a small restaurant for 7 euros. At 5:30 pm I started walking towards the Venezia Santa Lucia train station. I reached in 12 minutes.
Even though I wasn't ready to bid goodbye to Venice yet, the information screens already displayed that my train to Rome was waiting on platform 6. But I knew it wasn't my first and last time in Venice and that, there will be another time when I would come back!