How popular do you think Venice is? Have you seen any pictures lately? Or perhaps in a movie? I bet you would have laid eyes on those lovely canals with primitive buildings on both side and a gondola passing beneath a charming bridge with decorative balusters. I am sure it looks magnificent. And I will give my word that it is! Venice is one of its kind and you cannot compare it with any other place in this world. But there comes more with fame and rarely does anyone talk about it.
Let us start with what made Venice to popular. If you know, Venice is a picturesque city in the north-east of Italy mainly characterized by a group of islands which are then connected by small bridges. Venice was primarily a town of merchants who used their strategic location to trade with the empires in middle-east which in turn made Venice rich during the 13th century. To be clear I am talking about filthy rich.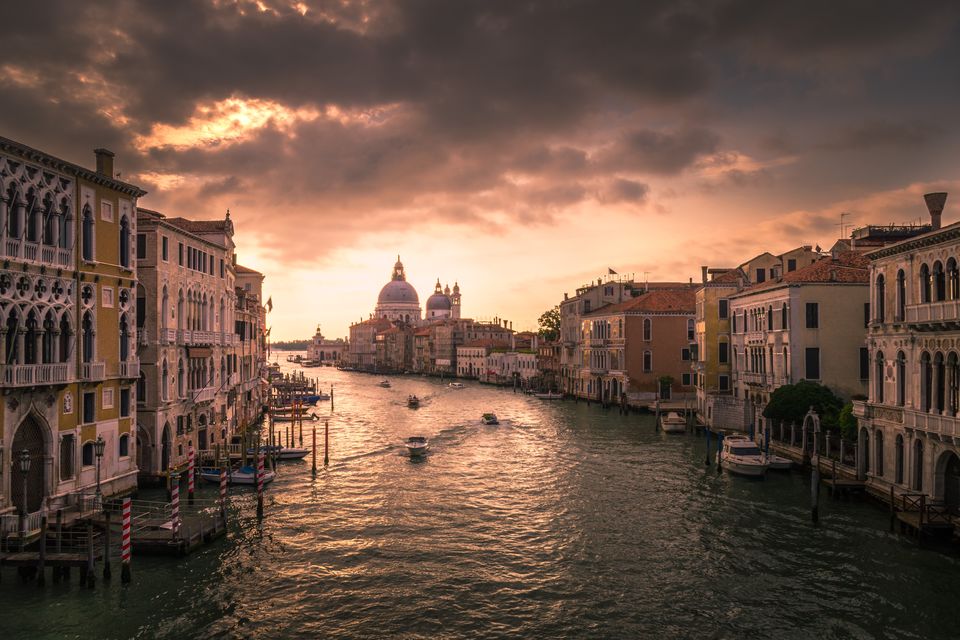 The city was then governed by members of the noble and wealthiest families known 'the Great Council' who elected a ruling member called as 'doge' or duke. They also built obscenely extravagant palaces and buildings which are today are most popular tourist spots of the city. Venice declined later in 15th and 16th century due to a number of political and economic reasons. Although, during the 18th century its popularity rose again as a destination for luxury, indulgence and entertainment.
In the 19th century, with opening of more popular trade routes to America and East, Venice lost its strategic importance and later became an attractive tourist destination for people all around the world hosting over 30 million tourists annually. It makes Venice one of the most visited places in the world!
How to reach Venice
If you are someone who have their eyes to experience Venice you have many options to reach there. If you are flying directly to Venice from overseas you can land at Marco Polo airport which is 14 km away by a short bus or a ferry ride. Treviso is another airport which is around 31 km away.
If you are in Italy and traveling locally, Bus or train is the best way to reach Venice. Make sure that you get down at Santa Lucia train station which is inside the Venice city island and not of Venice Mestre which is there on the main land. Tronchetto is the Bus stop on the Venice island.
From There you will have to walk. Note that there are no vehicles in Venice city and a lot of steps and bridges. So you will have to carry your luggage on your own and on foot. Porters are extremely expensive so pack light. You can get suitcases with wheels but you still have to lift them quite a lot. You can reach anywhere in the city in not more that 30-40 minutes on foot.
You can also take a Vaporetto or water taxis from the train or bus station where the tickets are available just outside the terminal and is a great way to see the city as well. A ticket will cost you 7.5 euros and is valid for 75 minutes for multiple trips anywhere in the city.
Stay in Venice
I will propose that you stay in the city even if it for a night and not visit like a day tourist if you have the budget for it. It will definitely be more expensive but if you do want to splurge on something during your vacation, an Airbnb in Venice is a great idea. If you are booking a stay make sure it is in the island city and not in Venice Mestre.
The reason I am emphasising on this is because Venice is swarmed with tourists during daytime. The cruise ships which visit and halt at the port bring in thousands of day trippers to Venice every day from 10am to 5pm which makes the city extremely crowded. You may find yourself bumping into people every now and then.
You can experience the best of Venice in the early morning (5 am to 8 am) or in the evenings (5 pm till 11 pm) after all the day tourists are gone. Venice becomes quiet, with handful of inhabitants and you can have all those alleyways and canals to yourself with a lovely skyline. If you are looking to take great photographs, this is when you shoot.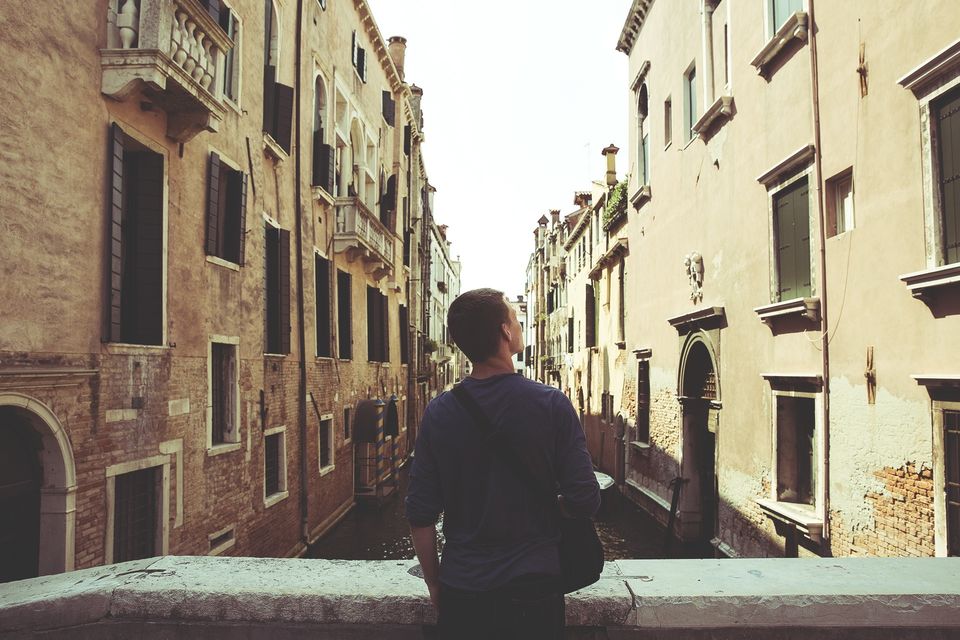 What to see in Venice
Like any other Italian city Venice is also a treasure chest of art, architecture and culture. While I will give you a list of the most famous places to see, I will suggest picking what interest you most because visiting the popular places will take a chunk of your time due to long lines.
St. Mark Square or Piazza San Marco
After your stroll through cramped alleyways of the city, Piazza San Marco may feel like a large breath of space. It's the largest and most important square in Venice and you will find it jam packed with tourists during the day time. It has long been popular as a meeting point for the locals and the tourists. If possible, visit a second time once it's dark. The piazza is lit up and looks fantastic. The piazza encompasses almost all the famous building in Venice.
Bascilica de San Marco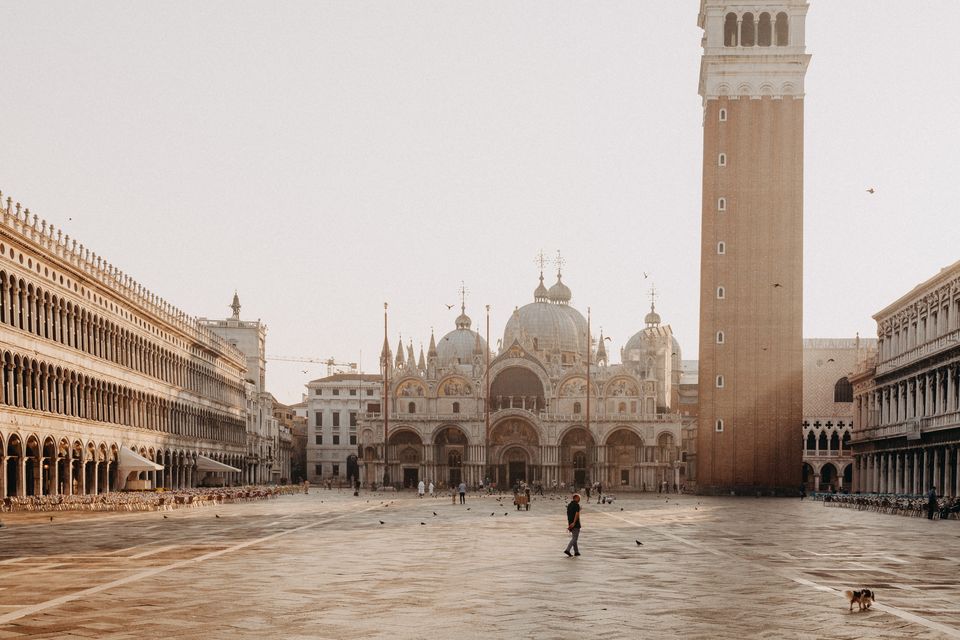 It is perhaps the most popular tourist spot in Venice where it's grandeur calls for popularity. It is a blend of European style of architecture with that of the Byzantines and Islamic since Venice had great relations with them. The whole place is inlaid with lavish and intricate gold mosaics and the basilica holds a rich collection of carpets, tapestries, painting, sculptures some of them brought back from Constantinople after it fell.
But then again, it's crowded. You can hire one of the guide or agencies nearby who will get you a skip the line proposition with all the other places you want to go near St. Mark Square. They may charge you a little more (which can be bargained) but it will save you a lot of time.
Doge's Palace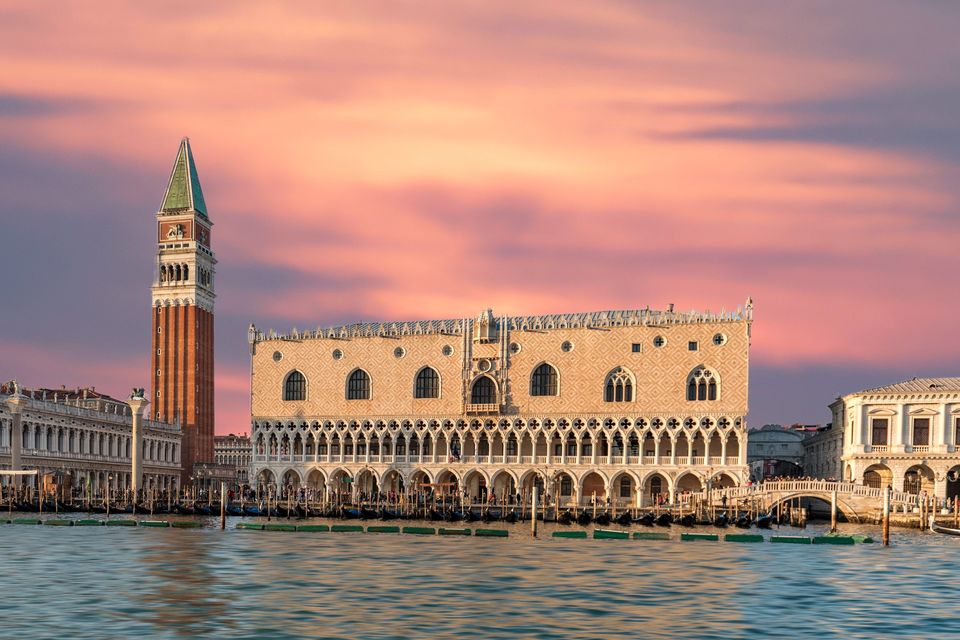 If you want to understand the prosperity of any place in Italy, look at the ceilings. Another beloved palace of the Venetians is that of Doge's or Duke's. It clearly shows how bountiful and wealthy Venice was at one point of time. There are humongous rooms with gold decorative ornamentation and frescoes done by the most famous of Venetian artists. Take either a guided tour or an audio guide to understand more behind the scenes or it may just turn into a photo-clicking experience.
Rialto Bridge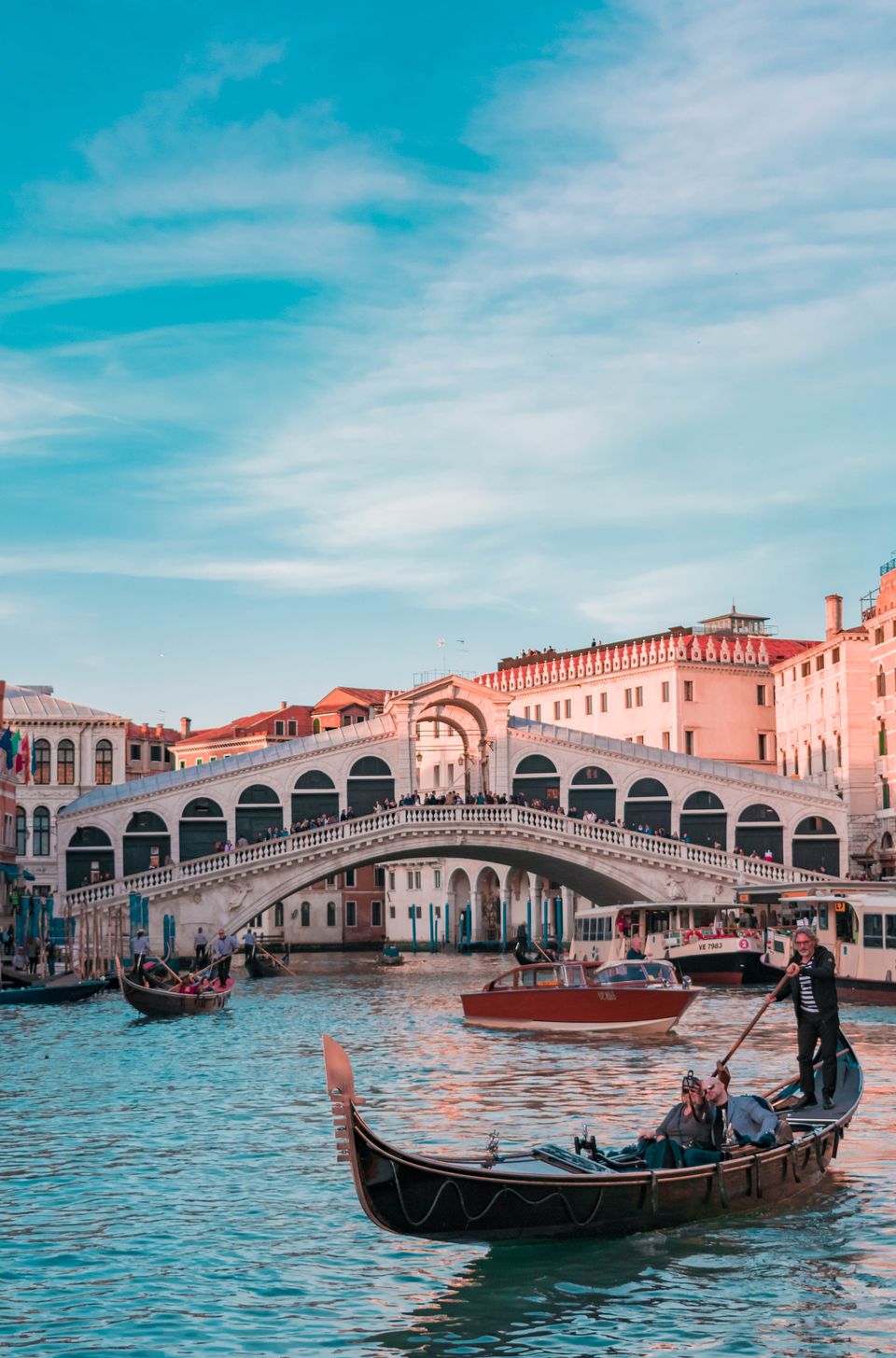 You will anyway end up crossing the Rialto Bridge if you are taking a tour on foot since it's the only way you can cross to the other side of the great canal.
It's a 400 year old bridge and huge in size which give you a lovely view of the Great Canal as you stand right above it. There are lines of shops on the inner side of the bridge but avoid shopping from here as the products are usually overpriced.
The bridge is usually very crowded so if you want a really great view comes early morning before 7am to have the place to yourself
Mercati Di Rilto or Rialto Market
If you are actually getting up early to see the Rialto Bridge club it with the local market of Rialto. The market is a great place to see the everyday life of Venice with amazing seafood, fresh fruits and vegetables up for grab. The market is only open till 2 pm so keep a close watch on the time.
Murano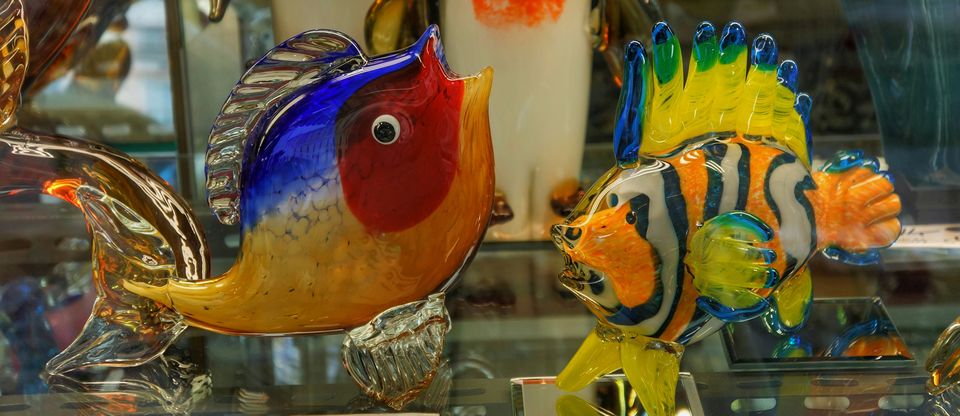 Murano is one of the islands of Venice just 1.5 kms away and is extremely popular for its Glass. The glassware from Murano at one point of time was an exquisite export of Venice and it actually is extremely rare and beautiful to look at, don't forget the expensive part.
If you are in Murano you should visit the glass blowing factory where you can see the local craftsmen make lovely articles and purchase only from here is you want for Venice may have a lot of knock-offs from China. You can take a waterbus from St.Mark square's stop S.Zaccaria for 6.5 Euros to reach Murano.
Burano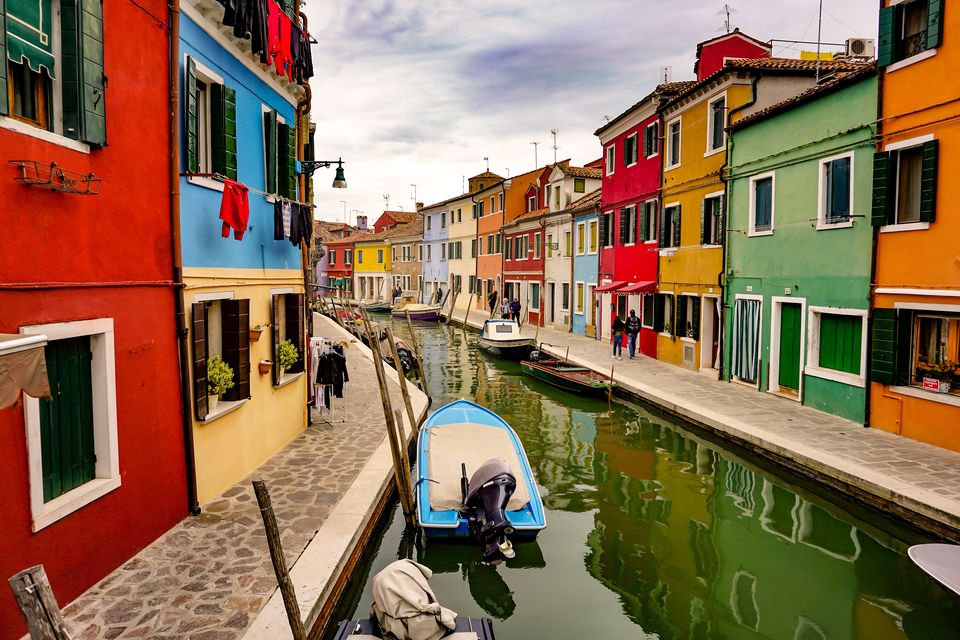 Burano is another small fishing town near Venice which has become so famous on the internet because of its brightly colored houses. Each house in Burano is painted in different color from yellow, red, green, purple, orange, blue and so many more. The tradition started when the fishermen painted the houses to spot them from far while returning back and then it stuck. It is a 30 minute ride from Venice and you can take a water-bus to Burano as well.
You can also take a seven-island tour in Venice which is like a package deal for tourist to see a lot in one day in the nearby areas.
Get Lost in Venice
If you have read more on Venice you must have come across this phrase of getting lost in Venice. Venice is a really small city and has a complex network of houses, streets, canals, bridges and alleys. There is just so much to beauty in every nook and corner that spending time on a map is simply not worth it.
Just take the pressure off and start walking without an agenda. Stop by the shops where you find great food or just have a pizza on the go. You will find beauty in unexpected places.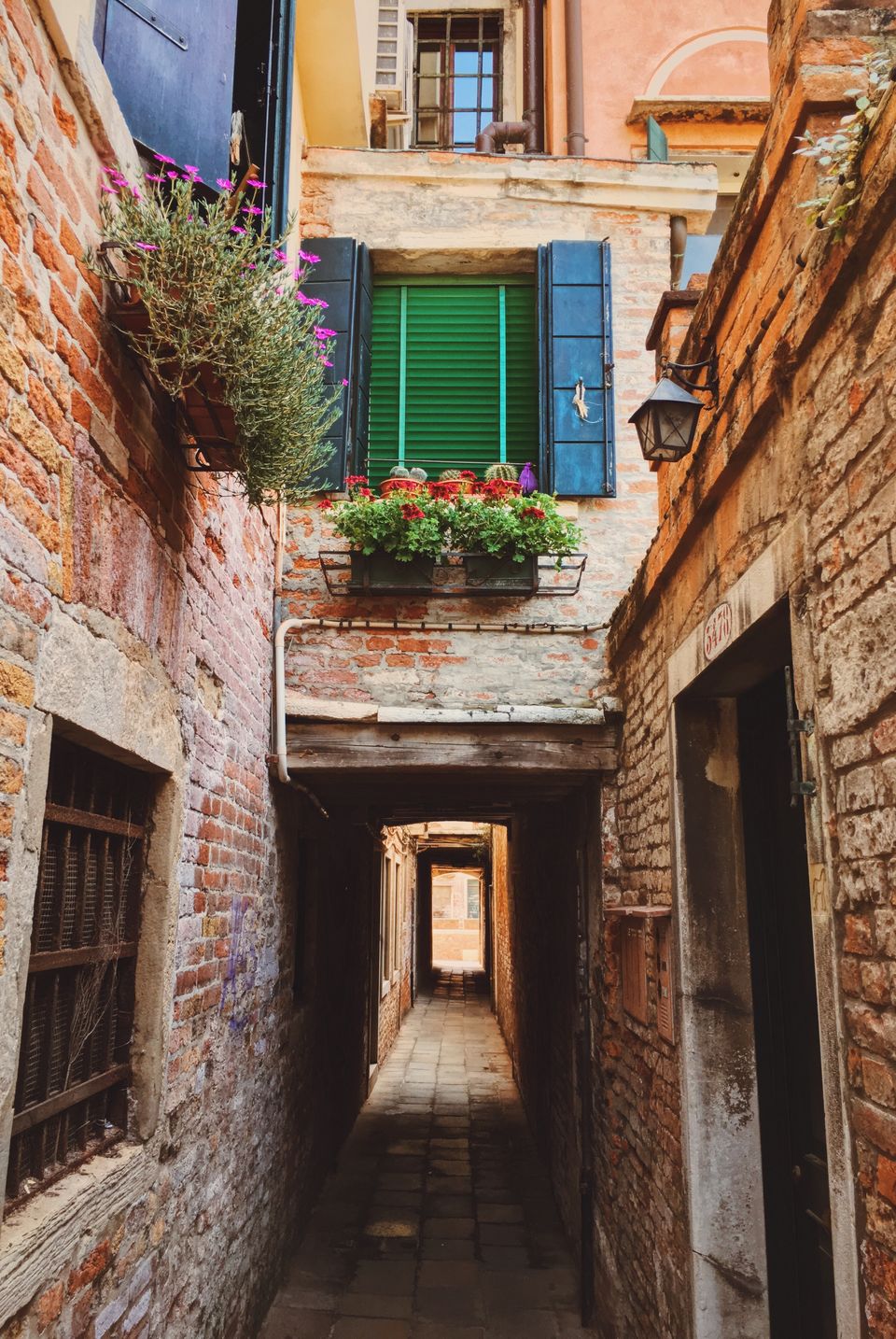 What not to do in Venice
Don't get stuck in line - while I am sure it is a necessity to visit most tourist places I will suggest either taking a tour guide who can help you skip the line or not visiting those places at all because if you are in Venice for only a day, there is so much more to do. You can also just pick one or two spots you really like, enjoy it to the fullest and forget about the rest.
Think before taking a gondola ride - If you are in the mood to splurge, go ahead. But if you are a budget traveler check before taking a gondola for it costs 80 euros for around 40 minutes for 6 people which rises up to 100 euros in the evening. You can look at taking shared gondola rides if you want. Water-bus or Vaporetto could be great modes of transport with awesome value to experience the canals
Check before you sit down for a coffee - It is very common in Italy to be charged with service fee or cuperto on top of your regular bill if you sit down at any place to have a meal or even a coffee. It is usually the places around main tourist area or sometimes you are simply charged for the view. But mind this for in Venice it can go absurdly high to even 6 euros per person. Although it sure will make it a very memorable meal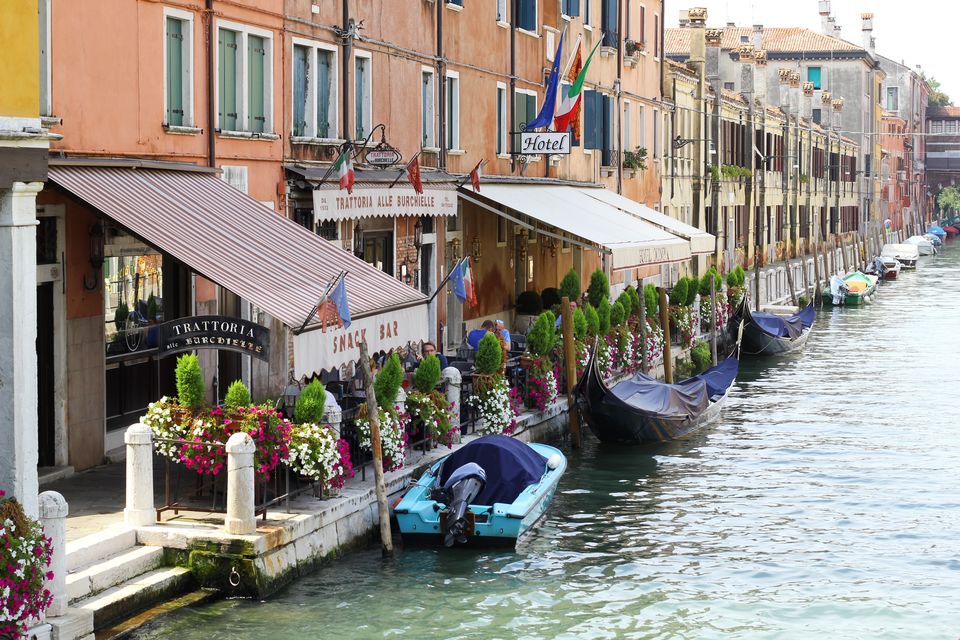 Behind the Scenes
While you and I had a really great time in the beautiful island gazing at the grandeur of the buildings and our photo shoots on the small bridges, the locals are about to be evicted from their homes and the city is drowning not just in water but also in debt. But Why?
Cost of Living
At the current rate on an average of 2 Venetians leave their home every day. The influx of tourists in the island has led to an increase in the price of property as well as consumer goods. A large number of Venetian population who do not own a property but have been born and brought up here find it extremely hard to afford housing.
Many home owners are increasingly putting up their property as hotels or airbnb since it gets them more rent and asking the local population to evict. A large number of people are also leaving town because of drastic increase in the prices of consumer goods since most of them are brought from the mainland and there are very few shops left on the island.
Taking about shops, most of the local shops which at one point of time sold articles like a regular functioning city have been converted to either in retail store or in souvenir shops. You will find hundreds of shops with rich Venetian masks and bright Murano glassware for sale but buying a fruit is a challenge.
Infrastructure and Debt
While the medieval style buildings look lovely in pictures, a lot of Venetian infrastructure is crumbling. Many buildings need repairs and public housing has been almost shunned since there the city is deep in debt to maintain infrastructure.
Venice is millions of dollars in debt, corruption adding most to its woes. Local politicians and authorities have drained a lot of cash out of the city's treasury and now Venice relies heavily on tourism for money. This has led almost no bars on tourist practices and extremely lax rules and regulations.
Cruise ships are another major concern where their colossal size sailing too close to the island creating waves which are harming the infrastructure of the island and the local authorities move little on this since they need the money that comes with the tourists.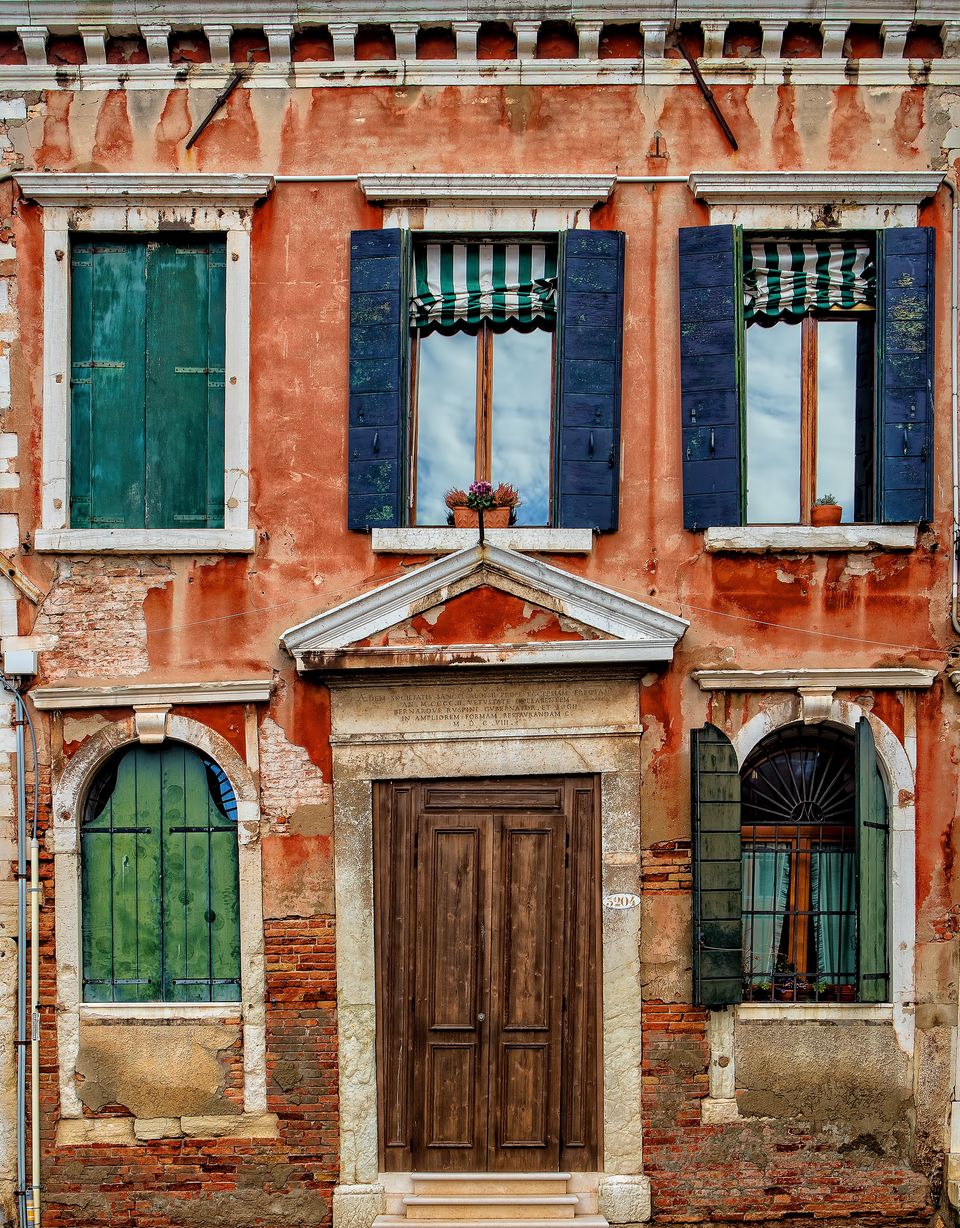 Badly behaved tourists
While Venice does make most of its money from tourists, it may be the case that a lot of Venetians did not sign up for this. For many tourists are known to be unruly, littering on the streets in the canals, urinating in public places and even in the canals.
While it is a romantic city, some tourist go as far has having sex in lone alleyways or under the bridges. This is considered very disrespectful by the local population and is extremely frowned upon.
Being loud and noisy after dark is another thing which is not appreciated by the locals which is often the case with tourists drinking and walking through the city at night boisterously.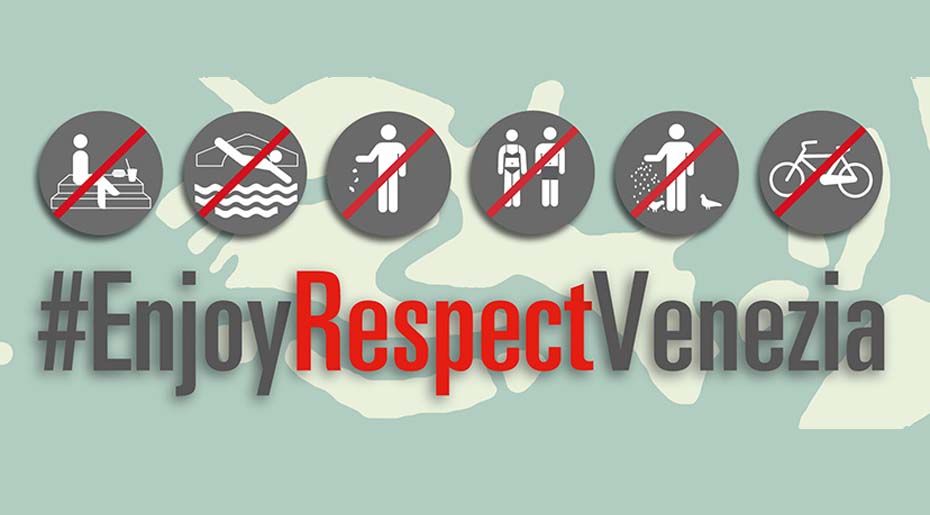 Acqua Alta
The city is anyway plagued by a situation called the acqua alta which means that a lot of Venice gets flooded with water occasionally where the pavements and the streets are submerged completely. This is further intensified by the cruise ships sailing very close to the city.
During the months of November-February, Venice often gets caught up in acqua alta as many as around 100 times a year. This shows a very dark picture of the city is expecting in the next few years.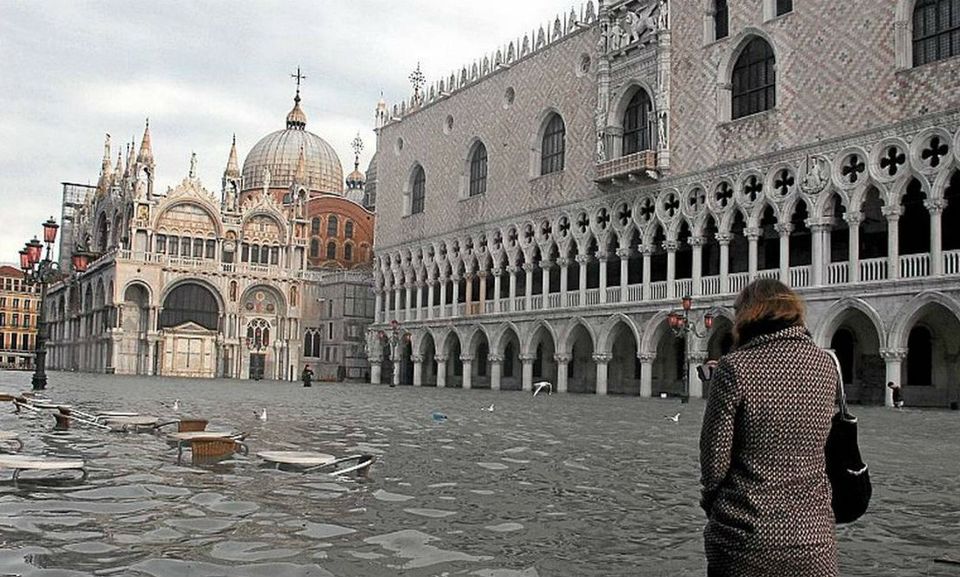 While there are challenges for the city, it doesn't mean that no one must go to visit Venice. The people are really nice and helpful and the there isn't another place like Venice in the world. So I would suggest go soon and be respectful, for travel should always be a great experience to everyone involved, the tourists and the hosts.
Join me on my journeys at Facebook, Instagram or visit my site at thestupidbear