Vietnam is one of the most beautiful, wonderful and elegant Asian countries to visit. It offers tourist attractions, exotic greenery, traditional cuisines, and friendly hosts.
If you are a newly wedded couple, and want to enjoy a dreamy honeymoon, Vietnam is an ideal destination. On a budget? No problem, jet off using a personal loan for travel. A honeymoon comes once in a lifetime, and you shouldn't have to compromise.
Why You'll Love to Spend your Honeymoon in Vietnam:
There are many reasons to go for a honeymoon in Vietnam. It is a peaceful country to travel and explore. Nowadays, Vietnam is rapidly developing in many kinds of tourism, ranging from ecotourism to luxury travel and spiritual tourism.
Here, we will discuss what Vietnam is famous for, and what will keep you hooked there.
The Beautiful and Breathtaking Landscape:
Vietnam is a small country in the South of East Asia. The unique physical features of this region provide amazing and picturesque landscapes. The greenery is a particular highlight. You'll see trees, plants, caves, and lots of diverse natural beauty.
The Affordability:
Vietnam is a destination well known for offering luxury on a budget.
Vietnamese costs make it cheaper to explore than other countries and continents. There are many hotels and guesthouses at reasonable rates. Food costs are even lesser. Street foods are one of the highlights of a Vietnamese visit; these are light on your pocket as well.
The Exquisite Cuisines:
Because of the diversity in climate and culture influences, Vietnam boasts of a variety of great food.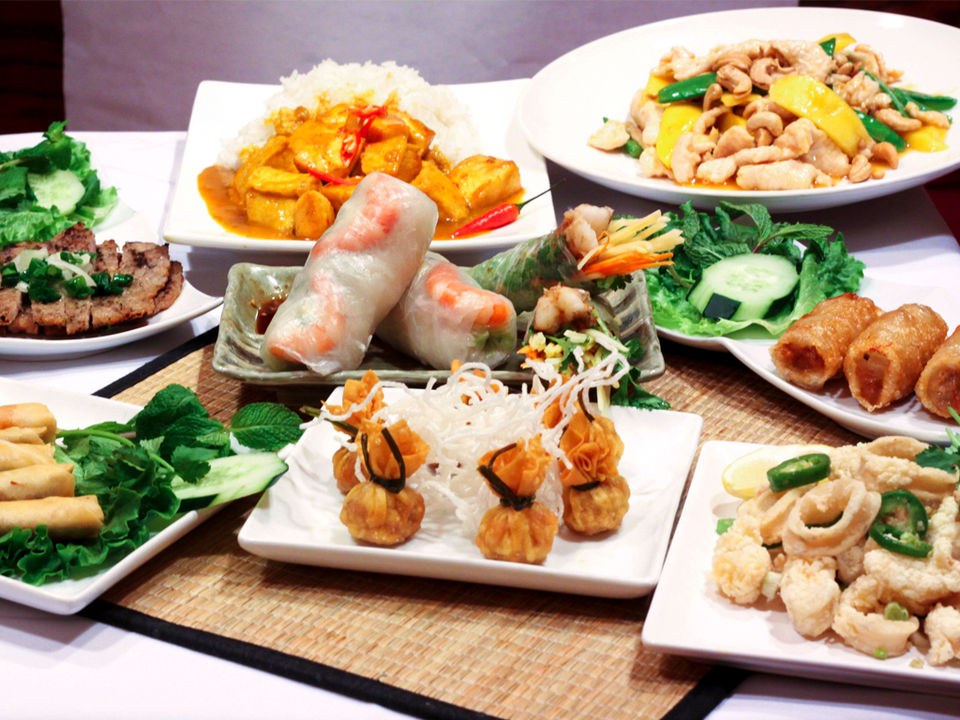 If you are thinking about what is Vietnam famous food, here's an extensive list of dishes you can taste in Vietnam. The list includes steamed and sticky rice, noodles, pancake, porridge, fish sauce, herbs, pork, beef and chicken. There's also a plethora of seafood at the beaches. Tropical fruits, with borrowed flavors from French cuisine, are a delight as well.
"Banh", is a type of steamed rice cakes and rolls. "Bun" family, which always involves some rice vermicelli, "goi" is synonymous with salad.
Speaking of sauces, not cham is on virtually every table, every meal and every day. The amalgam of fish sauce with lime juice exhibits a salty, tangy, fishy and sweet taste.
Friendly and Hospitable People:
Vietnamese people are the real treasure of Vietnam.
When you reach the country, you are welcomed by smiles all around. People are always ready to help, and treat you as their friend. Vietnamese people are an upbeat lot, and exhibit a great sense of humor.
World Famous Beaches:
What could be more soothing than spending time in the blue water under a shining sun?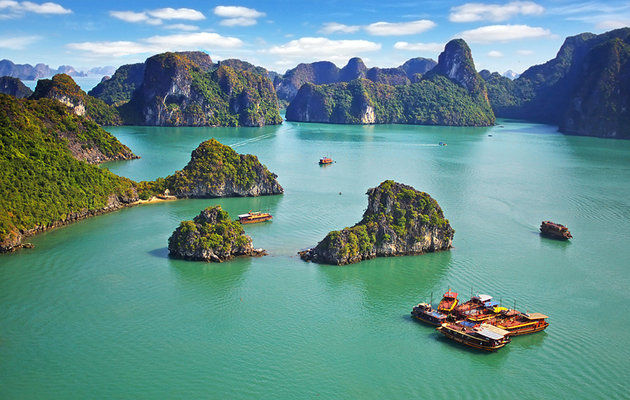 Vietnam's famous beaches are on the top of tourist hotspot lists. You can spend your time there swimming and enjoying various water sports. Da Nang is one of the world class beaches, with resorts where you can enjoy romantic getaways.
The Famous Tourist Places:
Vietnam has many wonderful historic attractions and old temples, and the country's natural beauty is an attraction in itself too. Here's a list of famous Vietnam tourist places to visit on your trip there:
Khai Dinh Tomb: This is a blend of Vietnamese and European design sensibilities. It showcases both Buddhist and Roman gothic design.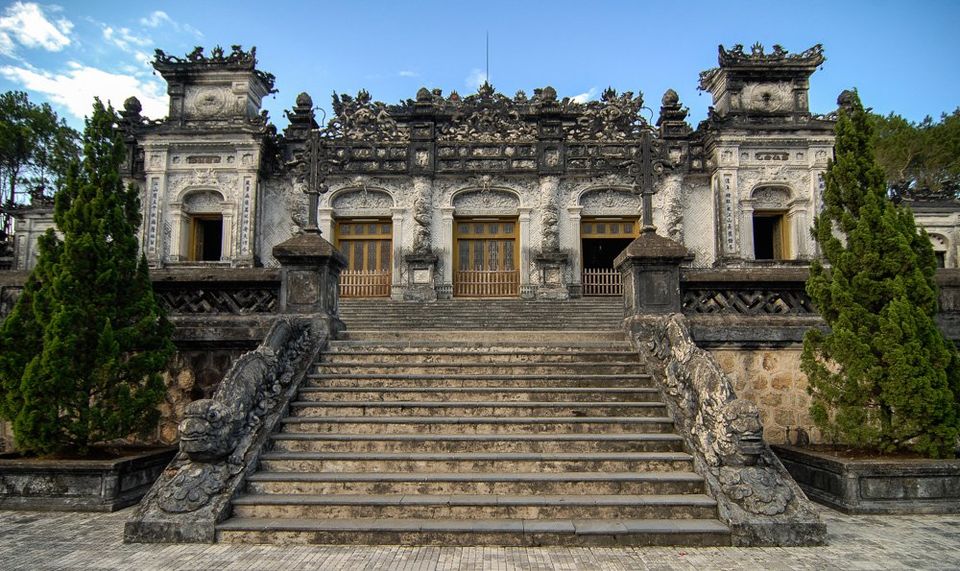 Con Dao Islands: This is the group of 16 islands off the southern coastal part of Vietnam. Visitors come to enjoy the beautiful view.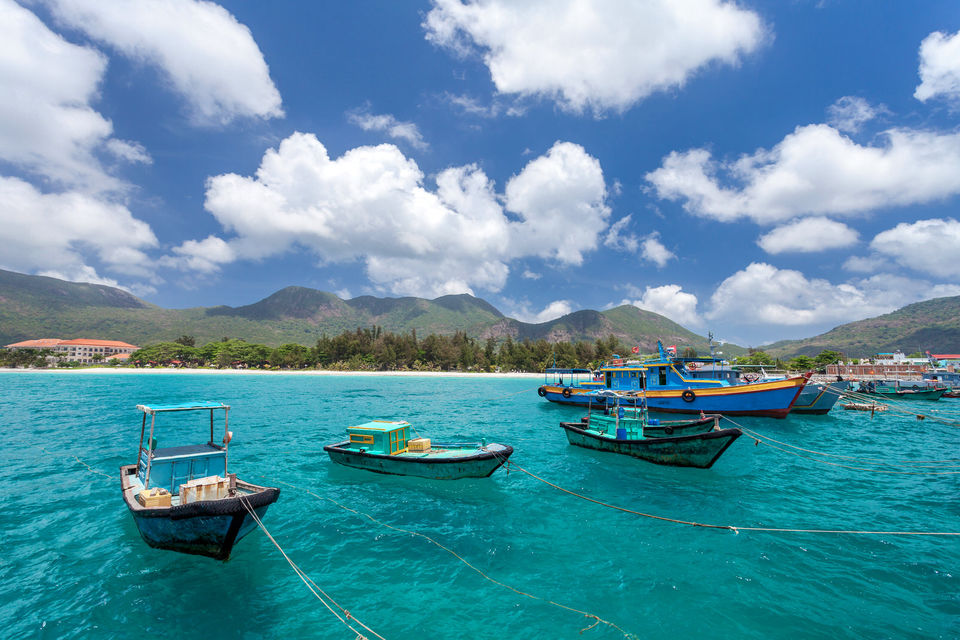 Marble Mountains: South of Da Nang lie the marble mountains. The five peaks there are named after the five elements of earth, water, wind, fire and wood.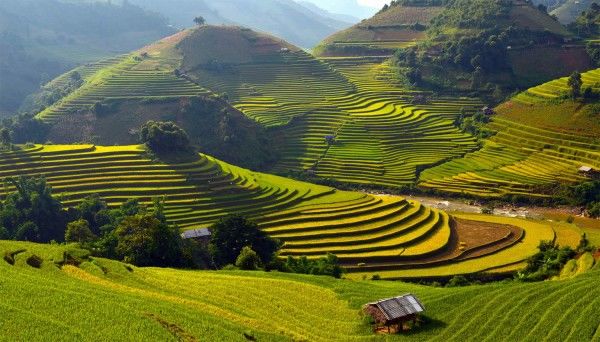 Saigon Notre Dame Cathedral: This stunning cathedral is located in Ho Minh City. The exterior and interior both are impressive and worth exploring.
The honeymoon is not only about the outdoor experiences. A luxurious and comfortable place to stay is also a necessity of a good trip. These Enthralling honeymoon destinations are a perfact idea when you're on a budget honeymoon. For financial freedom, there's always the travel loan.