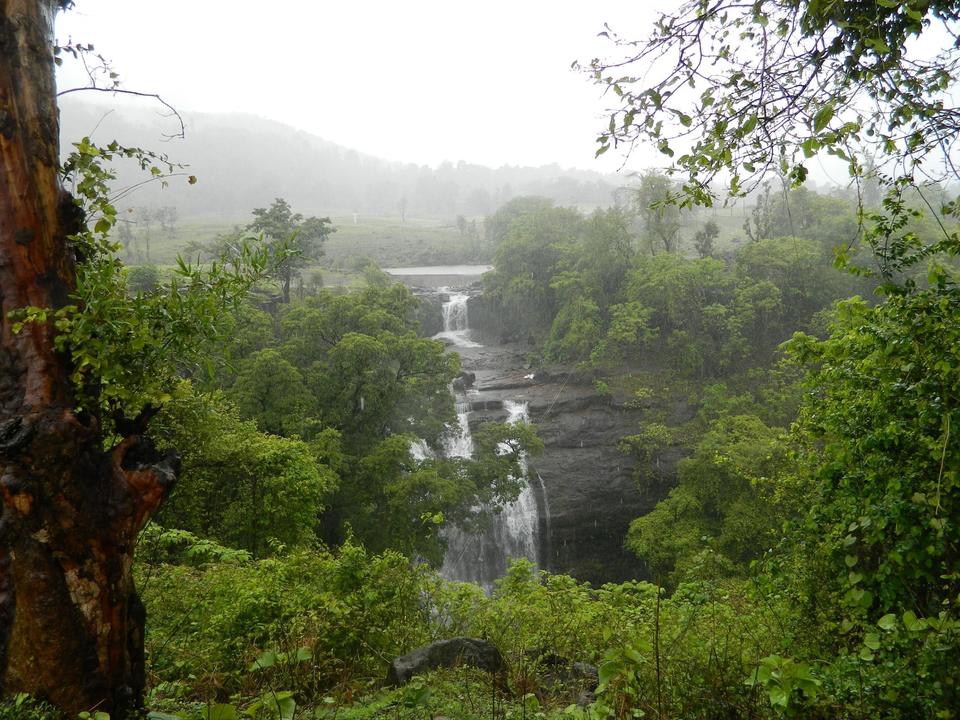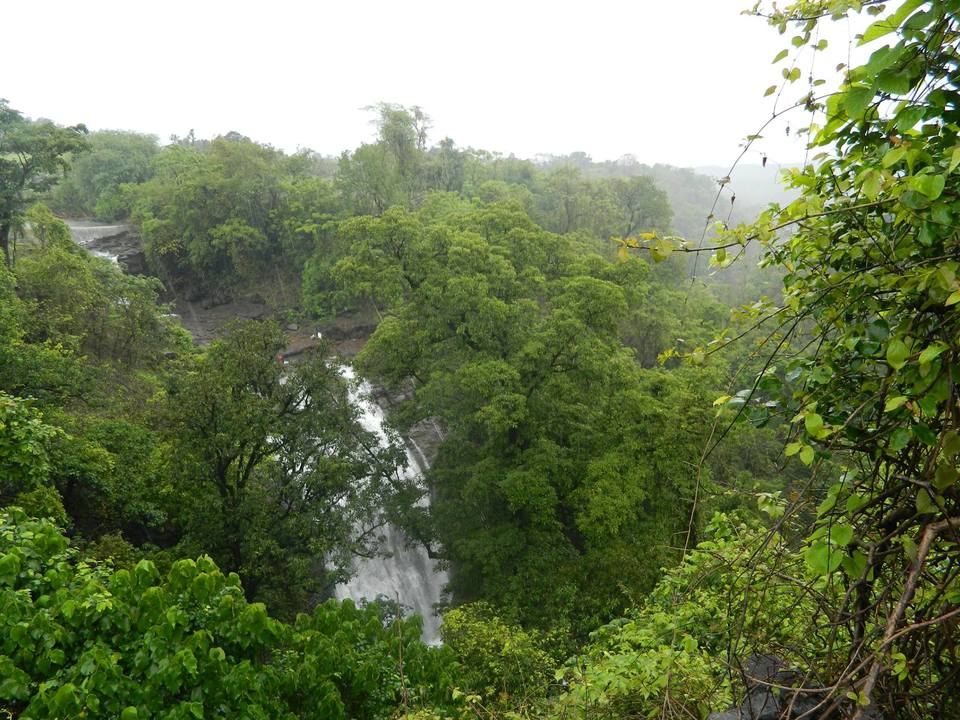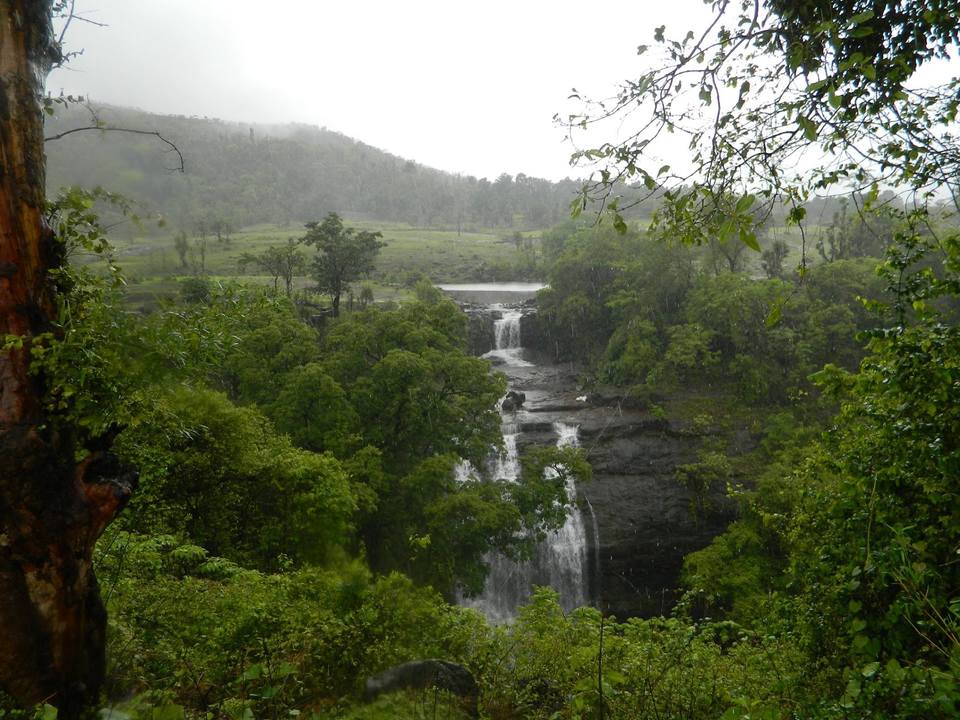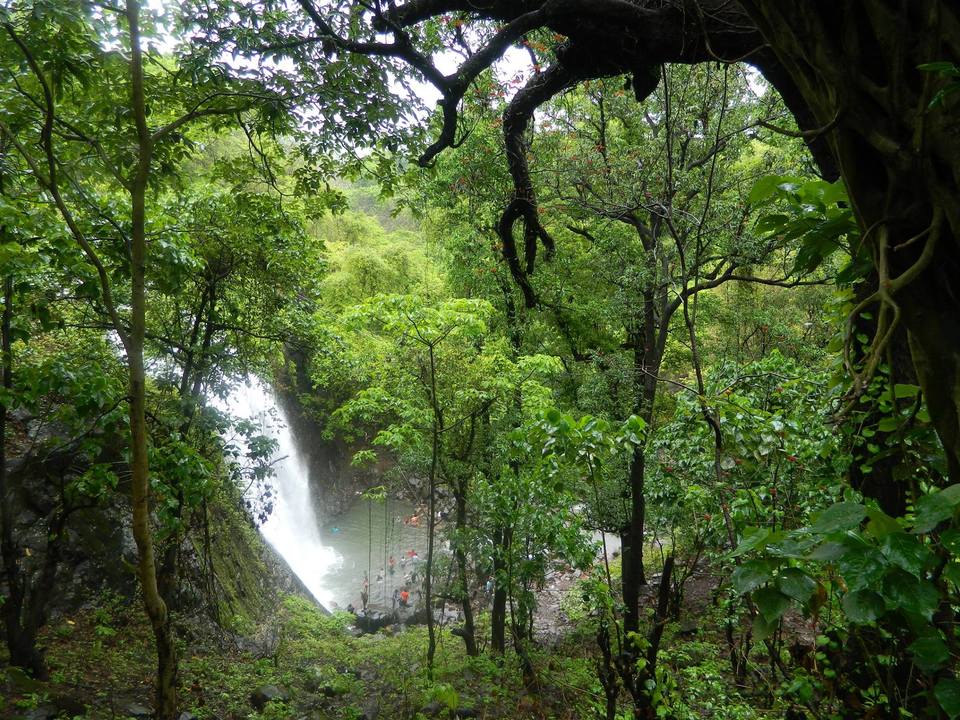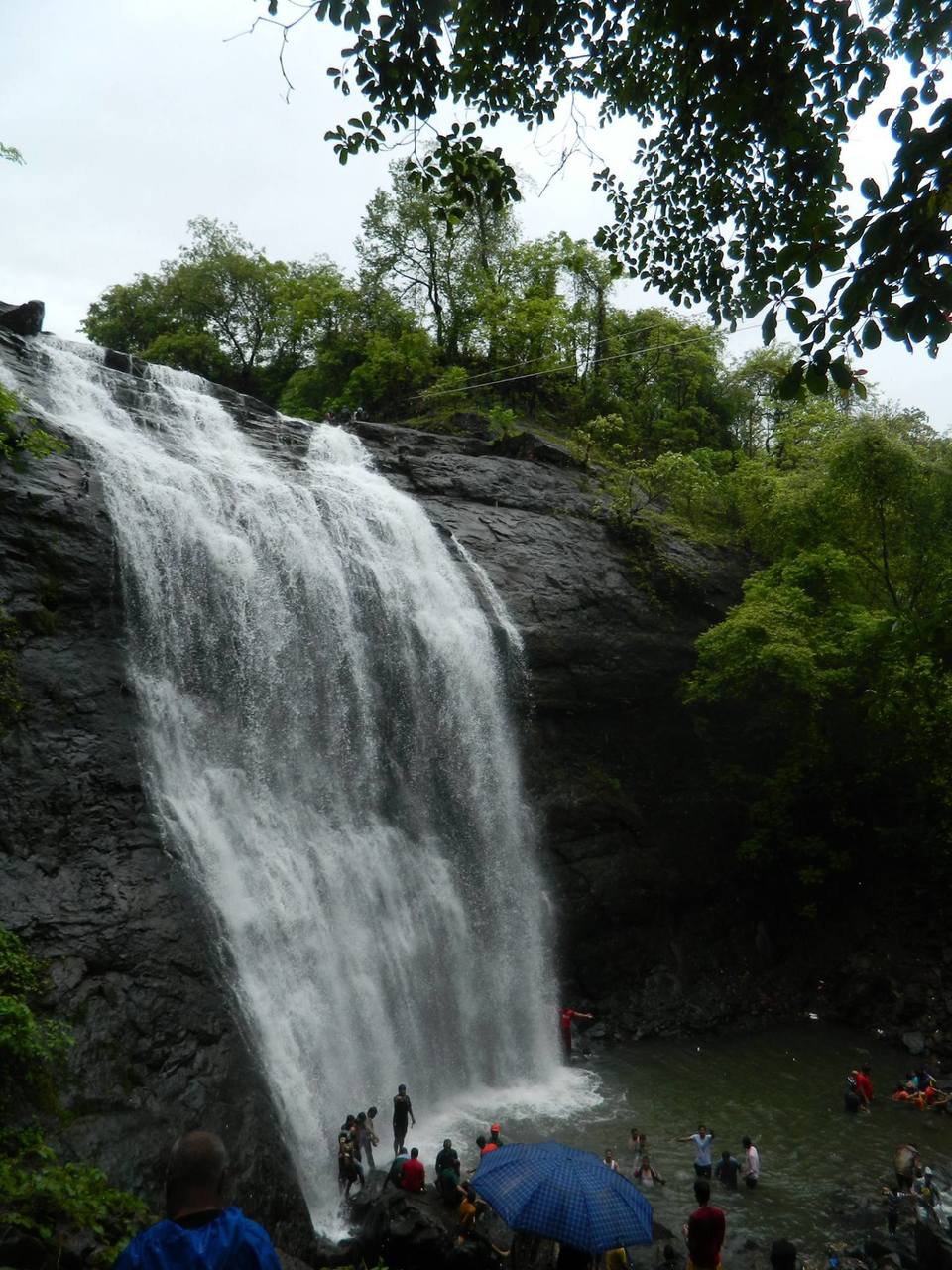 Route: Upto Kasara (Local Train), Kasara – Vihi Village (Shared Jeep)
Other Attractions: Waterfall Rappelling, Drive towards Igatpuri
Tip: Carry your own food as there is scarcity of food in the village
Waterfall is always on our mind during monsoons. We were thinking of a perfect place for one day outing and zeroed in Vihi Waterfall after some basic research. It is also called Ashoka Waterfall as a famous song from the movie Ashoka was filmed here.
Vihi village is around 12 kms from Kasara station and we took a shared jeep but not before having some refreshments at our special place "Panchsheel Hotel" owned by our friend Pappu Thorat. He is one of the few guys who is abreast with routes to most of the trekking destinations from Kasara, and will also guide you with jeep fares, bus timings etc. and mind you, he also makes great Samosas! The drive en route to Vihi village is very beautiful with many small waterfalls along the way.
As we reached the village, the surrounding was covered with small mountains, rice fields, green carpet and small water ponds scattered everywhere. The waterfall is around 100 feet in height and makes it a perfect place for waterfall rappelling, and also is very close to the parking space. The waterfall looked like a portrait which is usually hanged on walls. A group was rappelling down from the falls, some getting struck in between, continuous drizzles and ample space to enjoy turned it to a perfect spot for a one day picnic. It was small but awesome. The waterflow in the falls was perfect to splash inside. Without wasting time, we immediately swam inside with some efforts to reach to the base of the falls. We enjoyed bathing for around an hour in it and found a small place to sit inside. As we looked up from inside, the whole place was filled with continuous small droplets of water randomly going everywhere. The flow of the water was making our heads go down with force. It was literally like a free head massage. We had some refreshments after that, took some photographs and headed towards Kasara.
It is a good one day option if you want to visit with your family, friends etc and is a drive of less than an hour from Kasara station. But please carry your own food or call the village people in advance so that they can arrange something.
Enjoy simple joys of life!