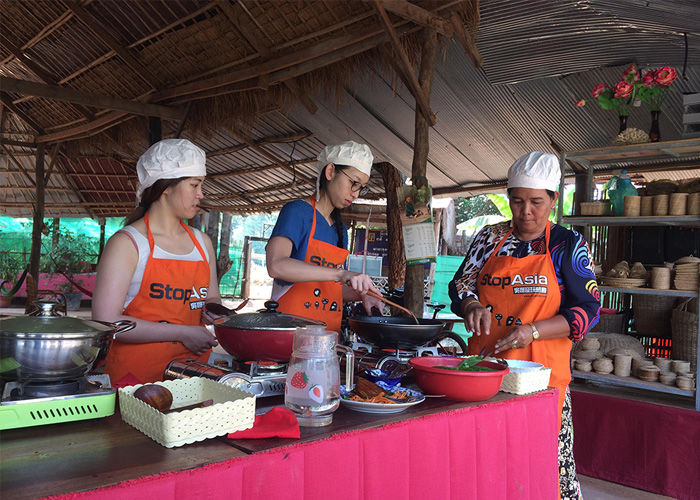 Description
The Village Cooking Class and Oxcart Ride tour aims to connect all travellers to experience the local livelihoods as well as enjoy a homemade meal in the rural village.
Discover the wonders of Cambodian food by going on a village cooking class in Siem Reap. Prepare to visit local markets, village life, and landmarks while whipping up delicious dishes. Cook with a private chef in their countryside kitchen, whilst learning the cultural traditions of several small rural villages. For authentic local food, vibrant village life, and amazing people, this tour is the way to go! It will probably be one of the highlights of your trip in Cambodia. What makes it unique and memorable is the opportunity to learn how Cambodian spirit beliefs are connected to food experience and tasting incredible dishes!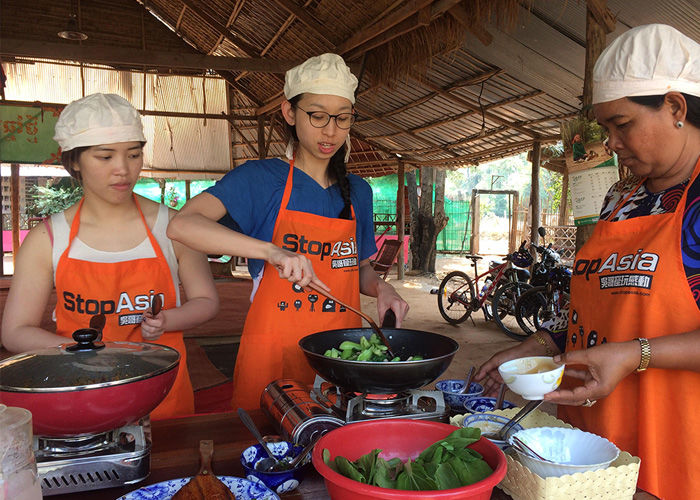 Tour Itinerary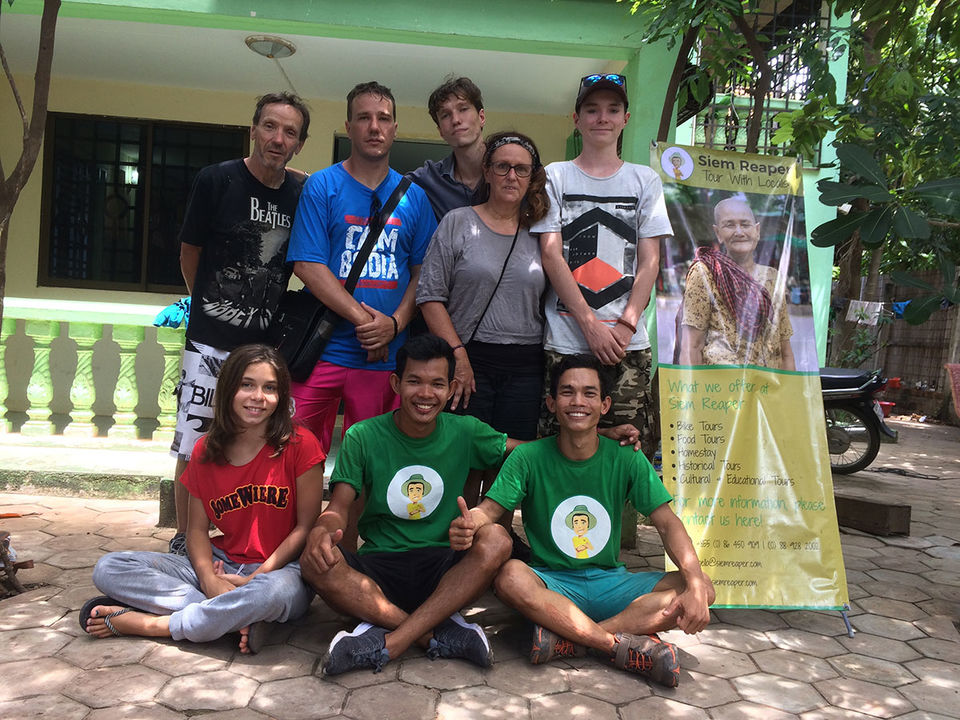 Stop 01: Gathering at Siem Reaper Office

Following pickup by our driver from your hotel, you will be greeted by a local English-speaking guide and transferred out of the heart of the city where you'll meet the Oxcart (The local transportation).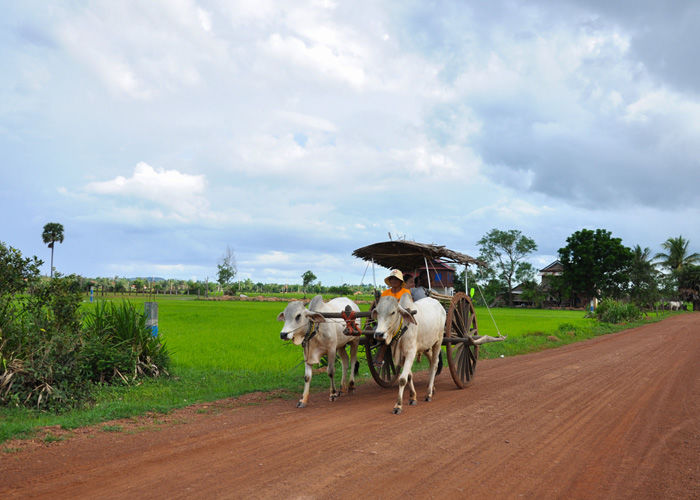 Stop 02: Oxen Cart Ride and Local Activities
You will begin your ride around the village through the lush paddy fields and surrounding countryside landscape. By taking this local transportation, you will get a chance to meet locals, stop for photo opportunities and immerse yourself into the local ways of life in the countryside. Whilst you are enjoying the oxcart ride, we will stop off to see the local activities such as vegetable plantation, rice wine distillation, traditional basket weaving and local market. Our tour guide is always with you to entertain culture and educational experience throughout the tour.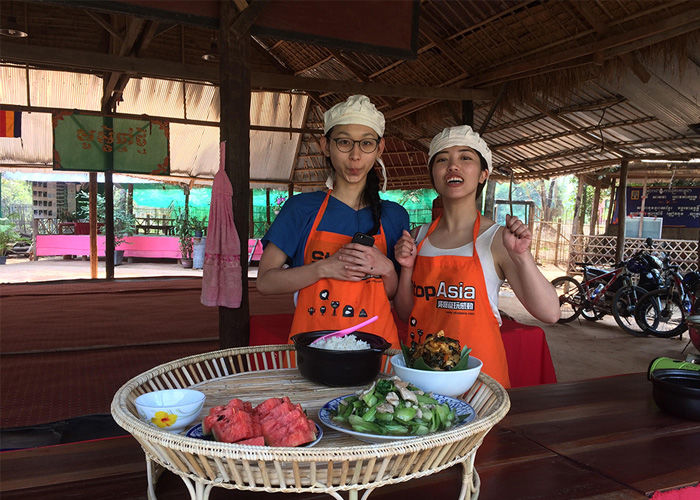 Stop 03: Homemade Cooking Class
We will then visit the local family where you'll learn how to cook Cambodian food. The host will prepare a few regional dishes and you are welcome to be your own chief. At the end, we will enjoy the food with the host family before being transferred back to your hotel.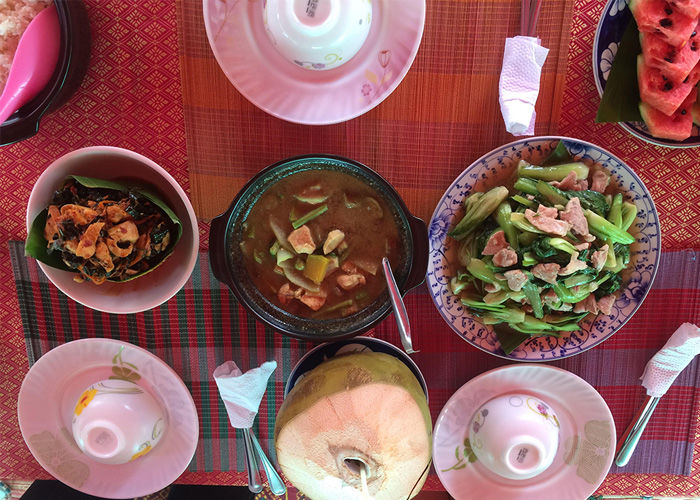 Note: If you have any specific food requirements (vegetarian, vegan, food allergies), please inform in advance so that we can provide a notice to our tour guide. If you are a food lover, we can be your culinary guide and provide you with the opportunity to savour local food.
What to bring: Camera, sunscreen, sunglasses, mosquito repellent, etc.
Departures: Morning: 9:30 am to 12 pm | Evening: 4:30 pm to 7:30 pm, Daily.
What's included:

- Hotel Pick up & drop off
- Pure drinking water
- Local snacks and fruits
- Tour transportation
- Oxcart ride fee
- Foods and drinks
- Village fee
- Cooking class course
- English speaking tour guide
- Cold towels
What's excluded:
- Travel insurance
- Personal expenses