Peru is not just about Machu Picchu. It is a beautiful land that has much more to offer. Vinicunca is one such place that will take your breath away. It is located near Cusco, Peru.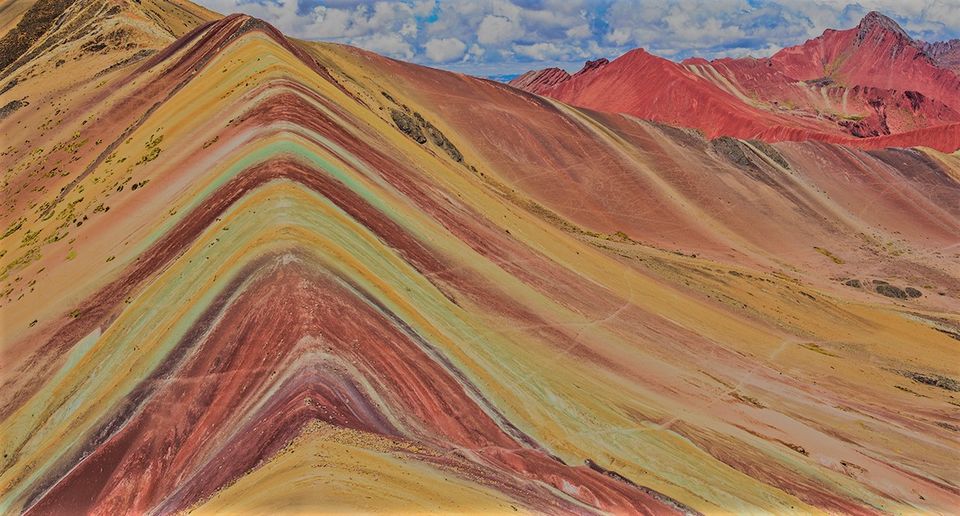 The multi-coloured mountain looks surreal. Vinicunca was identified as a potential tourist spot in 2015. Currently, it is one of the favoured tourist hot-spots in Peru. A number of people come here to catch a glimpse of this unique beauty.
It is believed that the eroding sedimentary rocks contribute to the colour of the hills. Vinicunca is also called as Rainbow Mountain. The mountain is decorated in seven colours. The colours range from intense red to bright yellow.
A number of tour operators in Cusco operate 1 day tours, and 2 -day tours to this mountain. However, a high level of fitness is required to walk to the top. Some people choose to trek the mountain without a guide.
It takes more than 3 hours to climb up, but it is a rewarding climb. The trekkers will get to see horses, and alpacas on the way. The view from the top is stunning. The beautiful landscape and the colourful mountain is a visual treat.