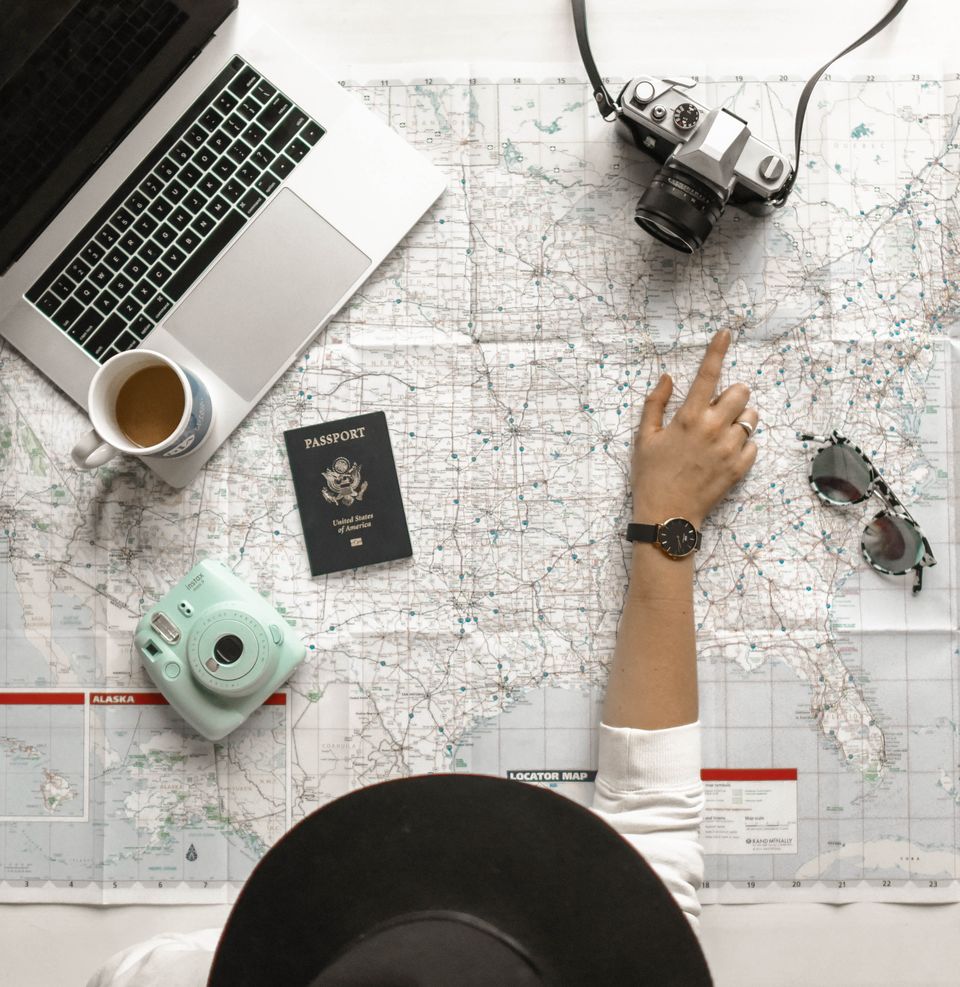 While a passport is a memory bank that reminds you of all the places you have been to, it is also a must-have travel document you need enter other countries. You collect these entry stamps at airports, seaports and land borders all over the world.
While most travellers are excited about getting as many stamps as they can on their passport by visiting as many countries as possible, there are some stamps that you would not want inked The stamps of these countries may bar your entry in other countries.
Here are the visa stamps that you should give a second thought to:
A number of countries avoid giving entry to travellers who have the stamp of Israel on their passport. Governments that do not recognise the State of Israel will not allow entry to foreigners who have spent time in Israel — even for a holiday.
Another country that can get your entry banned in other countries is Pakistan. However, this also depends upon the country you are applying visa for. Every concerning country Visa Office mostly checks the previous history of the person to see the countries they have visited previously.
One of the most high-profile war zones, Iraq does not have a very good reputation considering its 20 years of disturbed history. 
Marred by crime, terrorism, civil unrest and armed conflict, Afghanistan fails to be on any traveller's bucket list and even countries fail to provide support to their citizens there. High levels of kidnappings, suicide bombings, hostage taking, landmines, widespread military combat operations, and terrorist and insurgent attacks make the entire country unsafe. In fact, the United States Embassy has a severely limited ability to provide routine and emergency services to US citizens there
Central African Republic in another country that remains a disturbed zone most of the time because of crime and civil unrest. Aggravated battery, armed robbery, and homicide are common across the country. Most parts are under the control of armed men who reportedly kidnap, injure and, in the some extreme cases, kill civilians. The U.S. government can provide limited emergency services to its citizens there.
While Haiti is another country that most travellers would want to avoid for safety reasons, having its stamp on your passport might ban your entry in other countries. Marred by crime and civil unrest, Haiti is also witnessing widespread and violent protests. You can spot tire burning and road blockages especially in Port-au-Prince. The U.S. government also warns its citizens to avoid visiting Haiti as it has limited ability to provide emergency services there.
Some of the other countries that do not have a good reputation include Iran, Libya, Mali, Somalia, South Sudan, Syria and Venezuela. The crime rate and civil unrest in these countries is very high and while you not only put your safety at stake, your passport might not be accepted by some other reputed countries as well.
Share your travel experiences with global travellers. Write about it here on Tripoto and earn Tripoto Credits!
Watch travel stories come to life with Tripoto on Youtube!