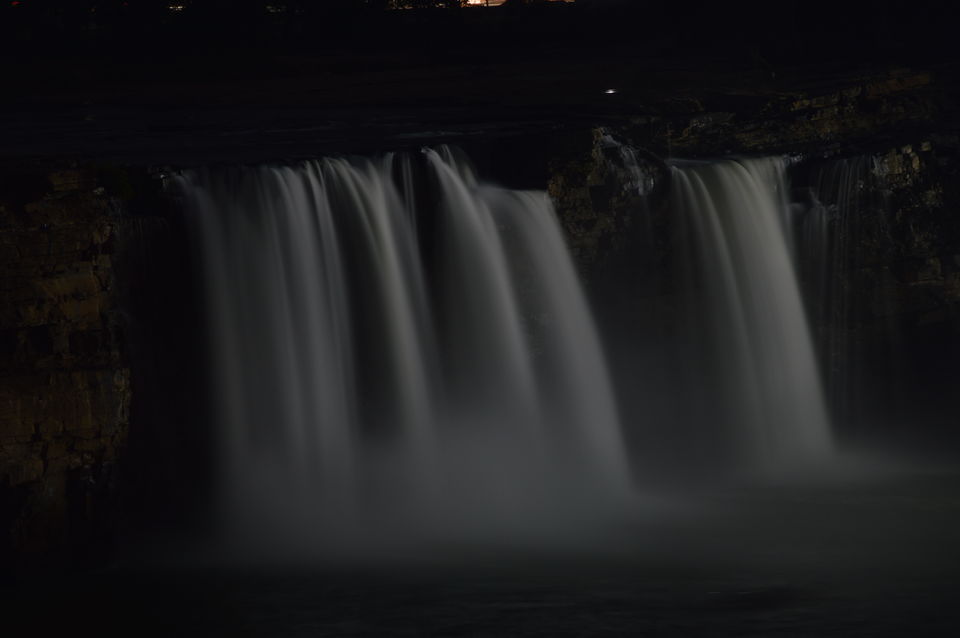 What comes to your mind when you hear Chhattisgarh? Backward state, poor, not much to see, and probably dangerous?
It was a blind spot for me until I went there last year. And, how I went there? I ran into some very friendly guys from Chhattisgarh in Araku Valley. Their tales of the tribal and stories of the local culture lured me to Chhattisgarh. Ant-eaters, naked tribal people, colourful tribal markets, time-warped villages, and the widest waterfall of India.
Bastar District is the prime tourist destination of Chhattisgarh if it can be called a tourist destination. You would hardly run into any tourists in Bastar even though it holds some of the best-kept secrets of India. Jagdalpur is the district capital and the base to explore the remoter areas of Bastar. Jagdalpur has good accommodation options for all budgets. Private and public transportation options are available in Jagdalpur to visit Bastar.
So, let's drive deep into the heart of Bastar in search of its many secrets
Take a boat-trip up close to the Niagara Falls of India
You hear it before you see it. I mean you are bound to when the waterfall is 1000 feet wide and 100 feet high. If its sound possesses you then its sight leaves you teary-eyed. Millions of litres of water flowing peacefully until it reaches the drop. All that cloudy white water undergoes a 100 feet drop giving rise to ethereal mist on impact.
It is best viewed at sunset or under a moonlit sky. You can camp near the waterfall. If you have your own tent then it costs ₹500 per night, if not, then tents can be arranged via Unexplored Bastar for around ₹1500 per night. Delicious tribal food can be arranged on advance notice for ₹150 per meal.
We human beings have a desire to get close to beauty, to touch it. It is, after all, one of the five senses. To satiate this desire, you can take a boat ride to the eye of the waterfall. As the boat sails closer to the fall, you get a dose of hysteria, a sense of accomplishment. Such is the power of nature. The boat rides run from sunrise to sunset and cost ₹100 per person.
Enter Kutumsar Cave to see the only species of Blind Fish in the world
Ever considered entering a lost word? A world that even sunlight refuses to enter. Kutumsar Cave is a limestone cave in the Kanger Valley National Park some 35km from Jagdalpur. The cave boasts some awe-inspiring stalagmite and stalactite formations. You can see various formations that look like jhumar, elephant nose, Bhim ki gada etc. The most popular is the shivling, locals make a pilgrimage to worship the shivling.
Beyond the rocks and stones, the cave harbours unique living species. It is home to the only blind species in the entirety of the animal kingdom - blind cavefish. These fish don't have eyes and they rely on sound waves bouncing off objects to navigate. Other curious species found within the cave include cave crickets, cave frogs and bats.
Trek up to the hill where a stoned Ganpati watches over the jungle
Dholkal trek is one of the most popular treks in Chhattisgarh. The 16km (both ways) trek can be done in one day. It passes through pristine forests where you get to witness tribal villages, endemic birds, giant trees, colourful flowers and giant anthills. The trek itself is fascinating but it is what sits atop the peak that takes the breath away.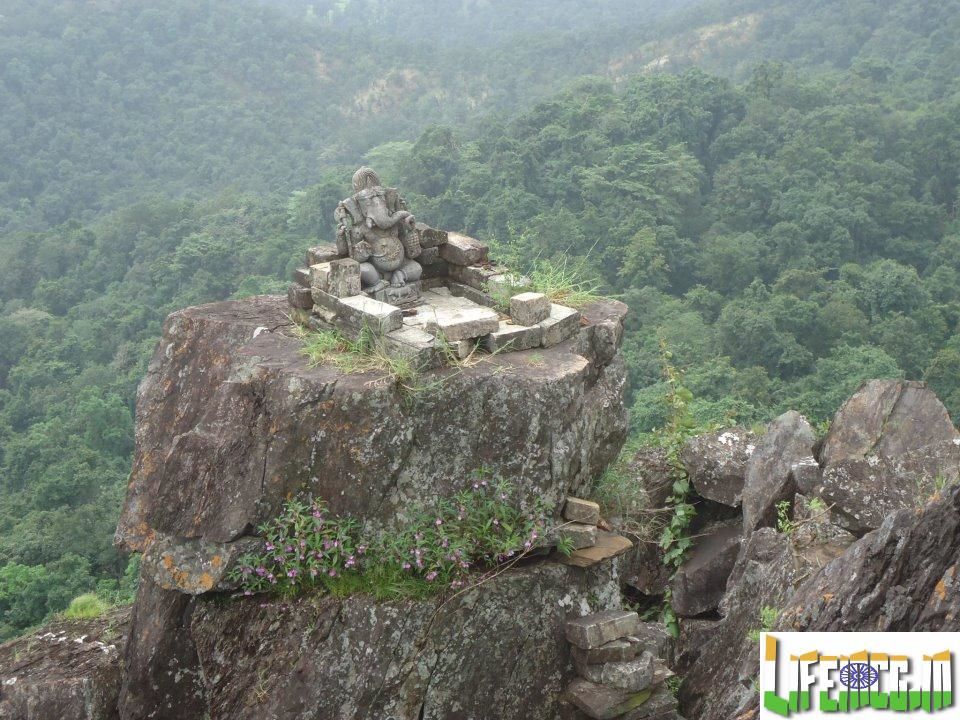 No, it is not the vibrant verdant vista of Bailadila valley. It is the mysterious 1000-year old Ganesh idol that sits atop the hill. No one knows who sculpted it or where it came from. But, it proudly sits up top with the best view in all of Bastar.
Drive through last remaining virgin forests of Eastern Ghats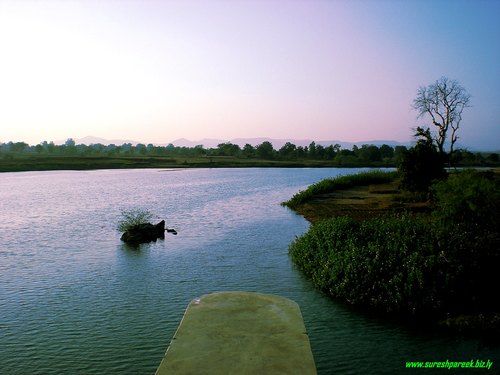 Kanger Valley National Parks spreads over 200km. It is home to tribes untouched by time, forests that have never seen a soul, otherworldly rock formations, endemic wildlife, and many more mysteries waiting for you to uncover.
Jeep safaris can be arranged from Jagdalpur. The park boasts 49 species of mammals, 144 species of birds and 37 species of reptiles. Chitrakoot waterfall, Kutamsar cave, Tirathgarh waterfall, Kailash cave, and a crocodile park fall within the park.
Visit the mudbrick Adivasi villages forgotten by time
Seventy percent of Bastar's population is adivasi. It is one of those rare places in India where the adivasi population is thriving. In fact, some adivasi villages are inaccessible by road and require day-long hikes. They are hidden in the hills or in the forests. This has allowed them to conserve their culture far away from the trivialities of time.
You can visit these villages with a tour company or on your own. It is better to go with a tour company or find a Hindi-speaking guide before visiting these villages to get the most out of the experience. The major tribes are the Gond, Maria, Bhatra, Muriya, Halba, and Dhuruva. Each tribe has its own language, customs, attire, cuisine and beliefs. These tribes are animists and they live in close harmony with nature. To this day, they harvest unintelligible forest greens and tubers. Visiting these villages is a once-in-a-lifetime experience.
Admire the tribal arts on the verge of extinction
Their relative isolation resulted in unique forms of artworks not seen anywhere else. The adivasis produce unique artworks that haven't changed since centuries. They use all the local material available to them to make the art pieces. Adivasi wood-carvings, bell metal products, terracotta items, and bamboo decorative pieces are true collector's items.
Cotton fabrics, made from Kosa string which is produced from a worm found in the forest, are a delight to wear. The hand printing is done with the natural vegetable dye extracted from aal, found in the Bastar forest. Kondagaon is the best place to buy the artworks and see the artisans in action.
Taste the ant chutney or let the ants taste you
Yup, you read it right. Tribal people in Bastar eat live red ants. They take a handful of red ants that are still alive and put them in their mouth. They make red ant chutney, pickles and juices as well. Why may you ask? Because they believe the sting of the rent ant contains antibiotics which work as a cure for different diseases.
So, what do you do if the disease is a severe one? Put your hand in a pot of living red ants and let them sting you. Nope, I am not kidding.
Indulge in the unique tribal cuisine of Bastar
Adivasis of Bastar use ingredients available locally. And, no they don't go to grocery stores or markets to buy ingredients. They go to the jungle to find the bounty of nature. They utilise unnamed delicious forest greens, wild mushrooms, strange yet appetising tubers, wild animals, wild rice, exotic vegetables and fruits.
If you are on a strict liquid diet then you can sip down some local fermentation. Tadi (palm wine), mahua (floral liquor), salfi (rice beer) and a couple more. They all have a unique flavour and potency level. They can be bought in tribal markets.
Fun Fact - Tribal disputes are often settled by bottles of liquor
Visit the haats of Bastar to witness local colour and culture
Haats are weekly tribal markets where the adivasis from nearby hills and forests come to sell their wares. These haats take place in different villages on different days. Visiting these haats is a great way to observe the different tribes of Bastar. You can buy tribal liquor, local produce, and taste local delicacies at these haats.
Haats are also a good place to buy local artworks. The Kosa cotton fabric available at these haats is carefully woven by the adivasis from nearby villages. It is also the ideal place to photograph different tribes. Just use a long zoom lens since the adivasis don't like getting photographed.
Visit the 600-year old Danteshwari Temple
After Sati sacrificed her life, an enraged Shiva started performing the dance of destruction, Tandav, with Sati in her arms. Lord Vishnu had to step in to save the world. He cut Sati's body to stop the Tandav. Sati's body parts fell in different parts of the subcontinent. There is a temple in each of the places where one of her body parts fell. These temples are known as Shakti Peeths.
Danteshwari Temple in Chhattisgarh is the site where her tooth fell. Danteshwari is a 600-year old temple built on the confluence of the holy rivers Shankini and Dhankini. The black stone idol of Goddess Danteshwari sits in the centre of the temple. The temple is built in the Chalukya style of architecture. Danteshwari Temple 84km from Jagdalpur.
Fall in love with the friendly nature of locals
You are tired after crisscrossing Bastar's hinterland and you want to relax and talk to someone. Just strike up a conversation with someone around or else they will beat you to it. Chhattisgarhi people take hospitality and friendliness to a whole new level. I have never seen anything like this anywhere else.
After the first sip of chai or first golgappa piece, I was always asked how is it and if any modification is required. Where else do you get to see such care and concern from strangers. I was always greeted with warm smiles and long conversations. Chhattisgarhi Hindi is a treat in itself. Pure without any traces of English words. Sometimes you might need to Google some Hindi words. Try jalprapat for example.
So, what do you think of Chhattisgarh? Which of the above-mentioned places did you find fascinating? Have you been to Chhattisgarh? Share your thoughts and experiences with us in the comment section below, or write your own travelogue to share with the world.