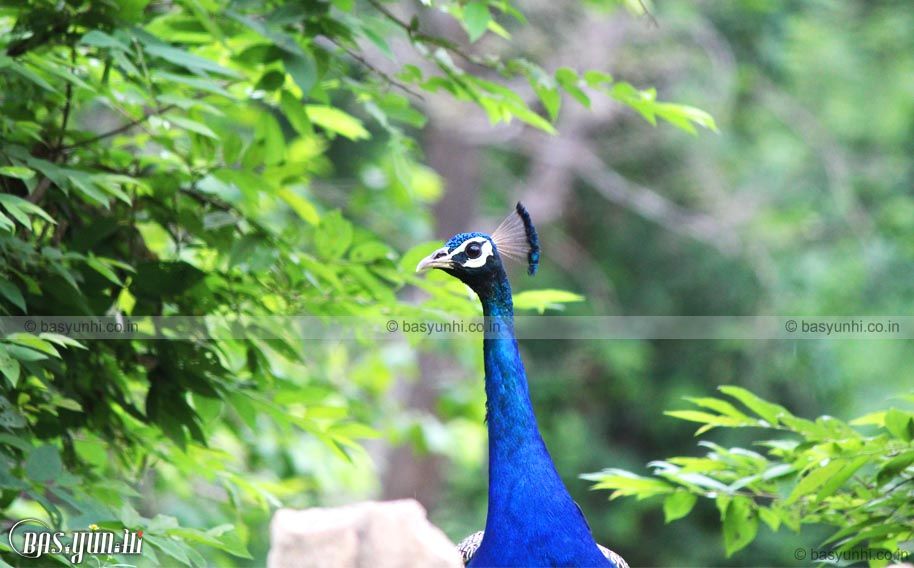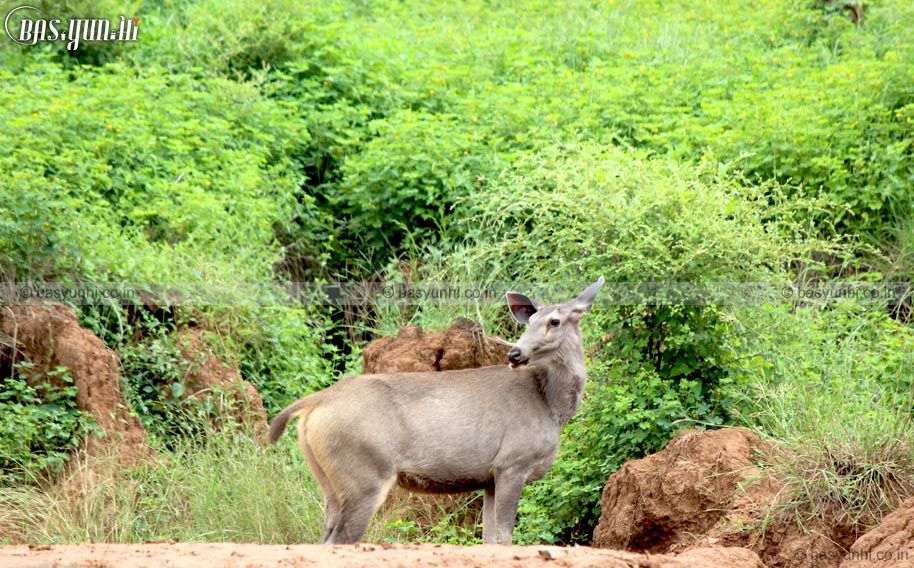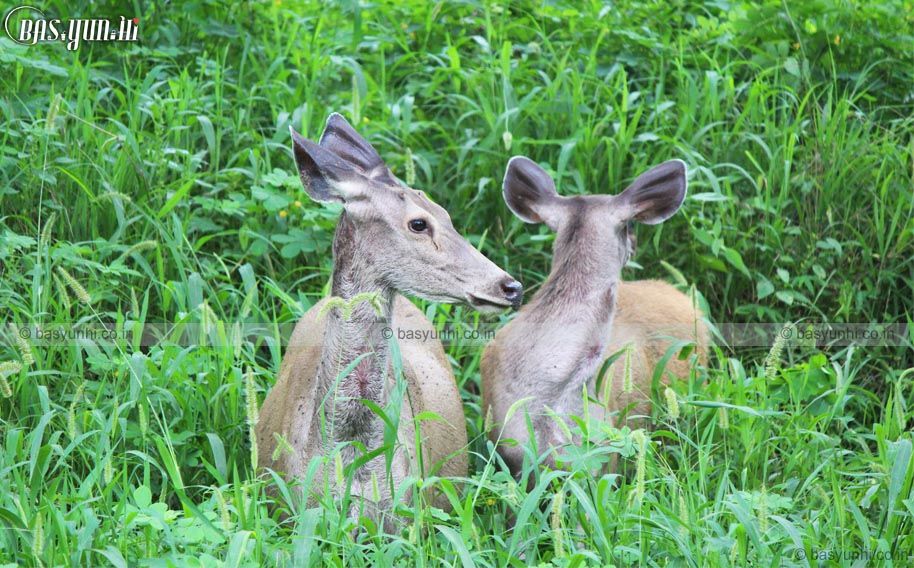 Hello friends, hope you like my previous posts.
Last weekend I and my friends planned a short trip to Pandupole which is situated amid famous "Sariska Tiger Sanctuary". This is the place where Pandvas were roamed in their exile period. On the way when Draupadi was thirsty, Arjuna hit the arrow and revealed the water from the ground so this place became a lake and when they didn't find the way, Bhima struck the mace and made the way into the mountain that's why this place known as Panupole.
I know most of the Sanctuaries are closed during Monsoon, but Sariska remains open on Tuesday, Saturday and Purnmasi (Full Moon) for visitors who wish to go "Pandupole". Although Jungle Safaris are closed and Forest department doesn't allow visitors on Safari route, but you can enjoy thrilling experience of Jungle by your own car or bike on the way to "Pandupole" as the path of Pandupole goes through the middle of the forest.
If you are going from Jaipur then you will enter in Sariska Tiger Reserve from the South side Entrance, which is situated in Tehla. At the check point you have to take permissions pass from Forest department. They will also charge some amount as an entry fee (approx. 250Rs for each car).
We started from Jaipur in early morning and reached Check-point at around 9 AM, after getting passes and other formalities we entered into Sariska. It was a rainy day and raining since last night, so the weather was very pleasant and cloudy. Both sides of roads are covered with green grass, shrubs and trees. The straight single road between the dense green forests seemed charming. We have seen a couple of Sambar Deer in way, it seems they were very shy when we started taking their pictures they moved in dense shrubs and disappeared.
The scariest moment when a Hyena came in front of our car and we were all quite and stunned. We were waiting to move Hyena but he was sitting comfortably in the middle of the road like nobody is there. After some time few more cars came there and they started honks then Hyena gently raised and then run to the forest.
Finally we reached to Pandupol at around 11.30 AM, after completing our journey between the high hills, deep trench and greenish forest. Parking area is almost full with vehicle; most of them are local villagers who came to worship Hanuman Temple which is located in Pandupol. We parked our car just before the parking as we don't want to stuck in traffic while returning.
From parking, Pandupol is approx. 1 KM, so it is not difficult for walking. Well I would recommend walking as it has mountains on both side and there is running waterfall on the side of way. You can enjoy lovely view of nature. Before going to Pandupol, it would be good to visit well-known Pandupol Hanuman Ji Mandir. It will not take too much time even crowded. After visiting Temple we had some snacks before going to Pandupol.
It was really amazing movement to see PanduPol, it looks like "Way of Heaven". I was astonished, How Bheema, the most powerful Pandava made a gate between two mountains. Listen sound of natural water stream was very relaxing.
After spending couple of hours we came back to parking area at around 3 PM, started our return journey. In the way we took lots of photographs of wild animals, birds especially peacock. On some places we couldn't take photographs as Forest Officers didn't allow us as getting of the car is prohibited in this way.
In the way we had our meal at Radhe Rani Restro, Bhangarh Moad. Very good quality and delicious home style food. After this tired but memorable trip having delicious food was awesome.
It was really amazing movement to see PanduPol, it looks like "Way of Heaven". I was astonished, How Bheema, the most powerful Pandava made a gate between two mountains. Listening sound of natural water stream was very relaxing.
What is the best way to go to Rajorgarh – Rajgarh (Alwar)
Fastest route from Jaipur is 131 KM (3.5 hrs) - Jaipur - Dausa - Gola Ka Bas - Tehla - Rajorgarh (This route has toll)
One day tour to visit entire place
Entry fee & conditions
Car, jeep, mini bus - 250 Rs and for bike 30 Rs.
Need to take permission from local forest department check-post for Cameras (Drones are not allowed).
All kind of light vehicles and bikes are allowed but I would recommend SUV.
This is a natural place and poly bags and the items which are harmful to nature and wild animals are not allowed in this place.
Please do not make loud noise & don't honk as this is the place of wild animals.
Best timing to visit:
Tuesday, Saturday and Purnmasi (Full Moon). Best time to visit in monsoon.
Entry time Morning 8 AM to 3 PM.
Service available on the way
Limited food options available after Dausa. It would be good to have meal and other required things like drinking water, medicines, food items, fuel, cash etc in Dausa or Gola Ka Bas.
No Emergency service available in forest. Nearest town is Tehla which is approx 20 km.
Last Midway hotels available at Gola Ka Bas & Bhangarh. Resorts and stay options also available in Tehla.