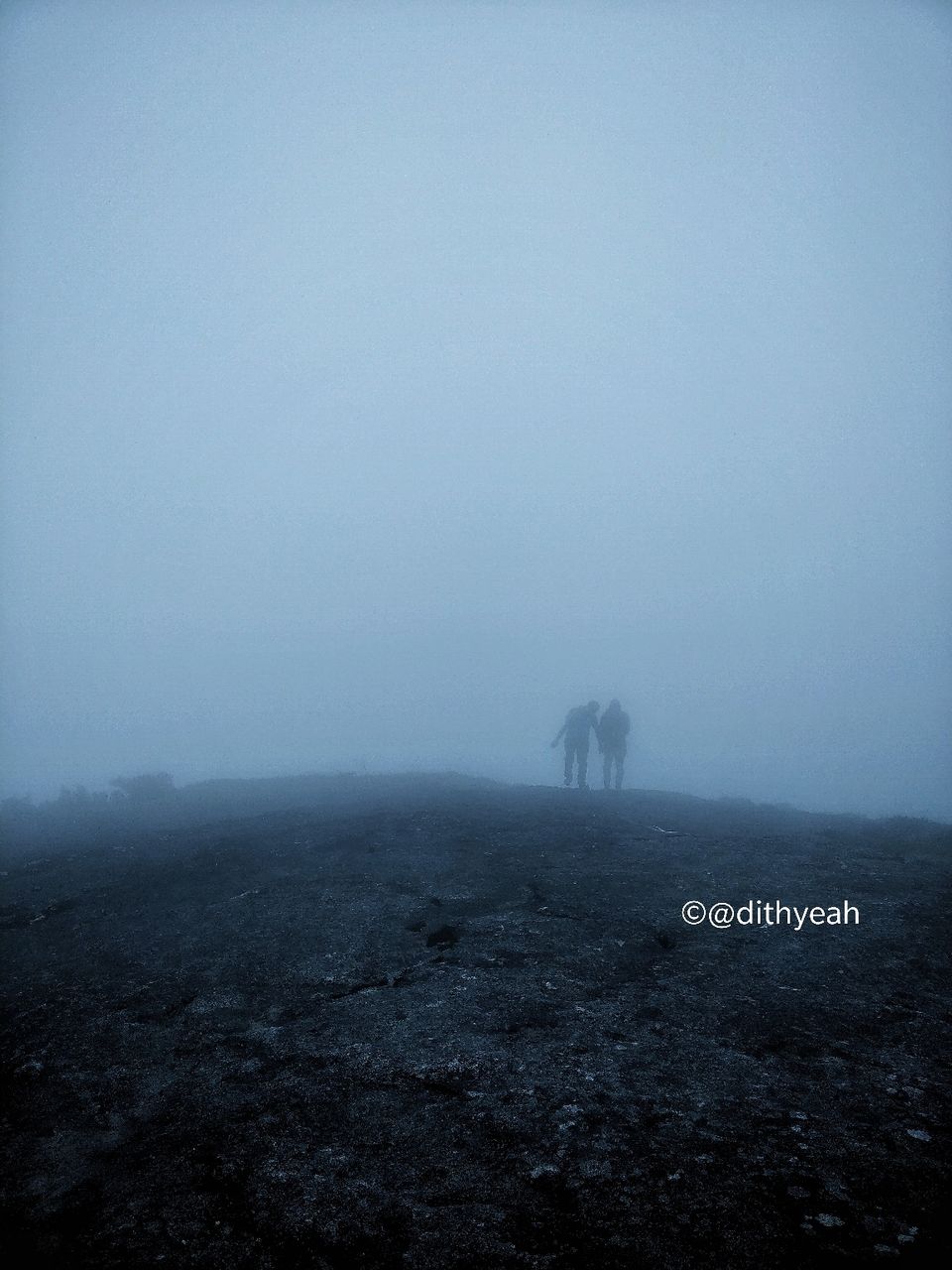 If you are a little athletic, the perfect  offbeat get away awaits you in Agastyarkoodam near Trivandrum City, Kerala, India. Agastyamala Biosphere Reserve, also known as Agastyarkoodam is one of the 2 Biosphere Reserve Spots in Kerala. Almost 50% of the total area is in Tamilnadu.
Agastyarkoodam is a part of Neyyar Wildlife Sanctuary. The final destination, a misty peak(Agastya Peak) is 1868 metre tall and is the second highest peak in South India.
The trekking route is one of the hardest in Kerala.
Trekking is seasonal and is usually available to the public only from mid January to March. Only 100 general passes are allowed per day as the intermediate camp area is small. This is also essential to preserve the pristine forests. Normal Passes are available online and is usually sold out in a matter of hours. Off season trekking requires special pass from Forest Department. Plastic is strictly prohibited inside the Biosphere Reserve. There was a restriction for women to enter the Reserve due to some religious reasons until recently.
The whole journey accounts to 40 km to and fro, which can be traversed in 2 or 3 days. The 3 days is a little relaxing so I opted for it.
Trekking starts from the Bonacaud Picket Station in the early morning. There is Public Bus Service to this place from Trivandum city. You can also hire a taxi to Bonakkad.
The first day is same for both options(2 day/3day). You trek your way to the base camp at Athirumala 14 kms away. You pass through a lot of terrain types in these 14 kms. There are grasslands, dense forests, rocky paths, mud paths paved with dry leaves, and  slippery waterfalls on the way. You start your journey by 9 am and reach the Athirumala Base Camp around 5 pm if your pacing is right. You also encounter a wide variety of flora and fauna on your way. Furthermore, you can dine near the small waterfalls which are seen occasionally. A Forest Guard usually accompanies a group since it is prohibited to wander in the forest after nightfall. The Athirumala Base Camp is a scenic place with the perfect view of the majestic Agustia peak. The camp is situated in an area surrounded by trenches, isolated from wild animals(They say bears, wild boars, and elephants are common at night).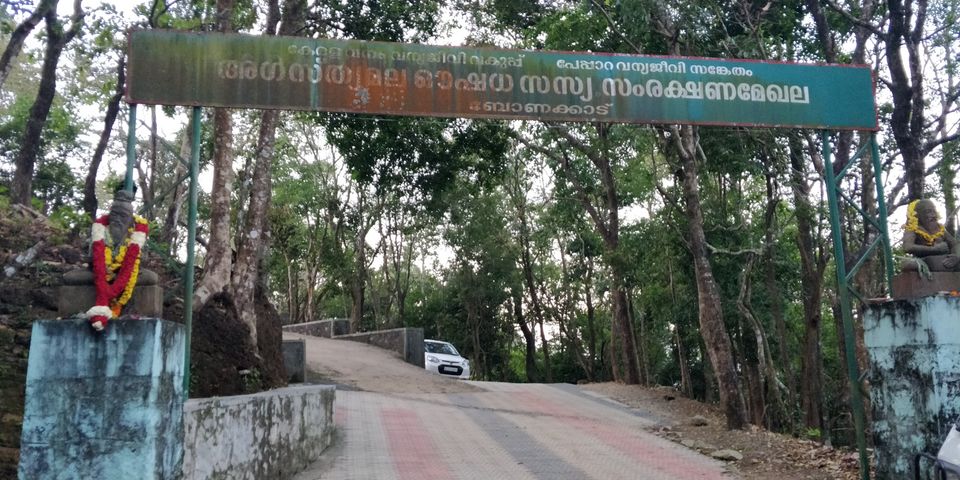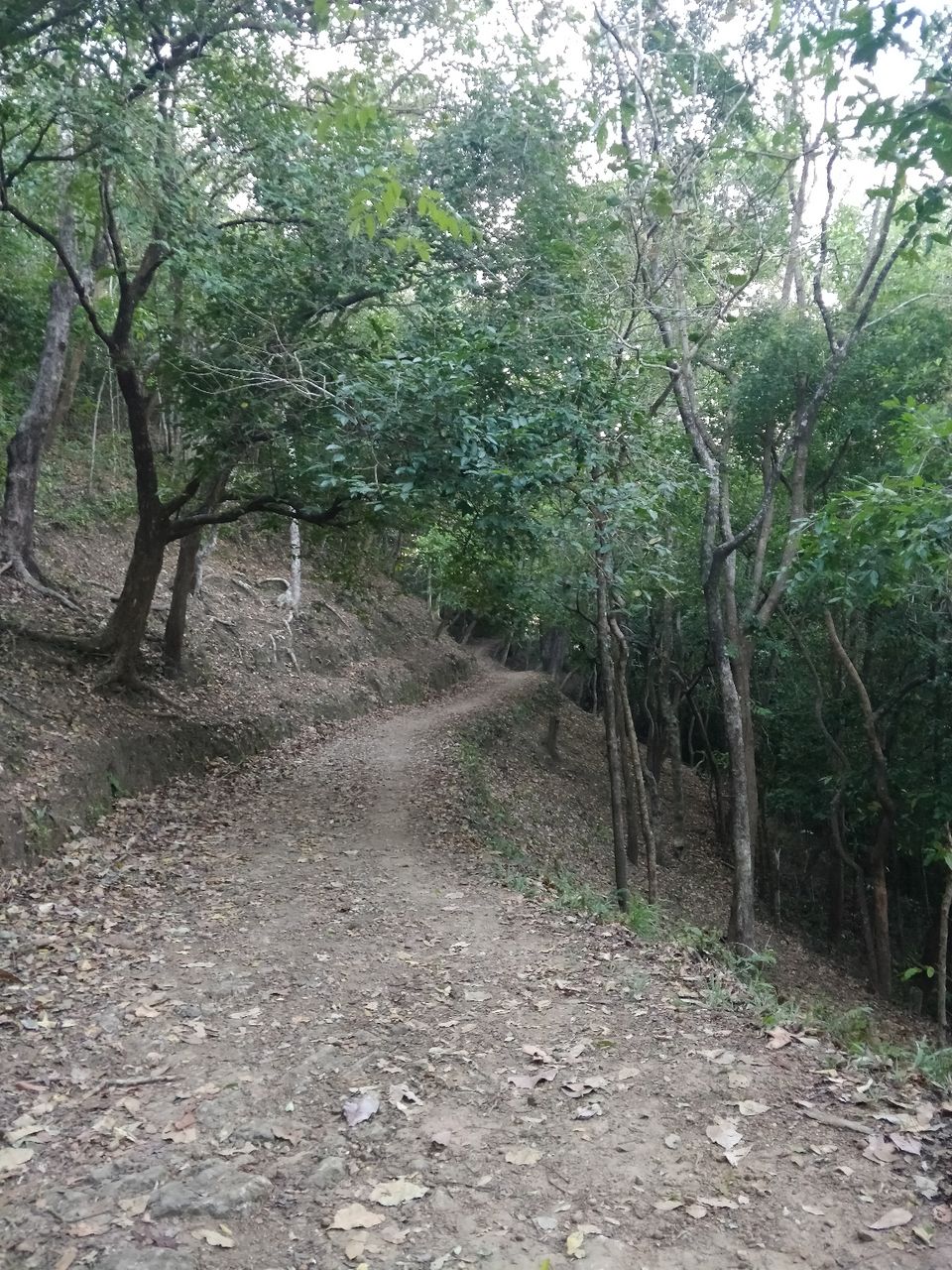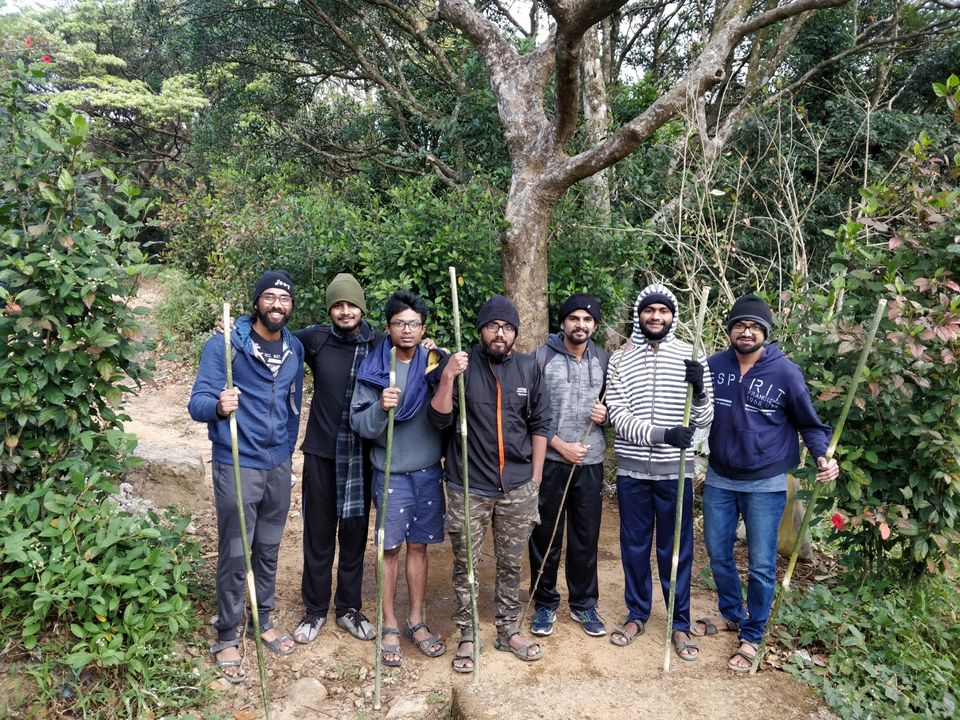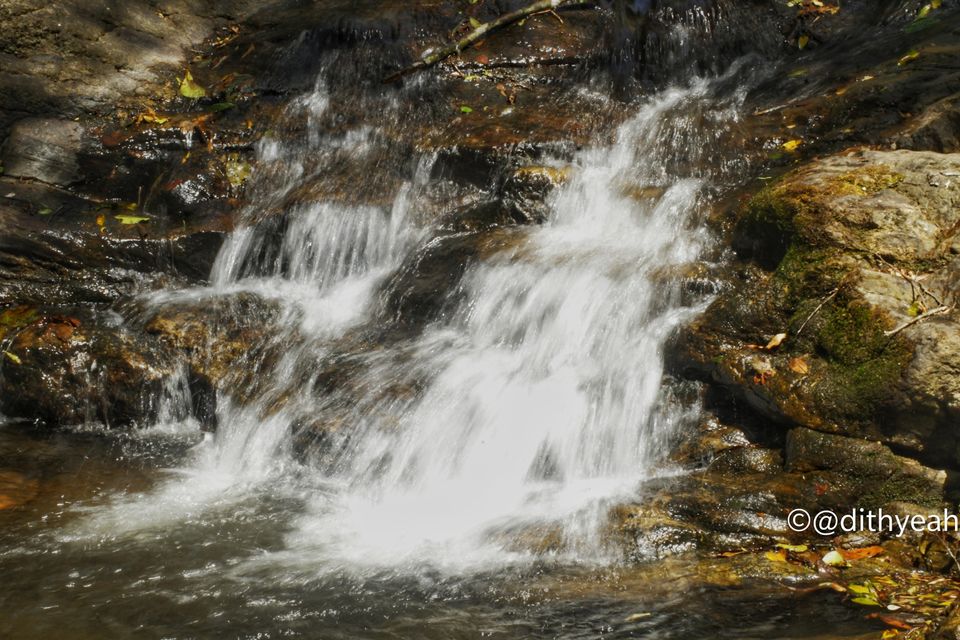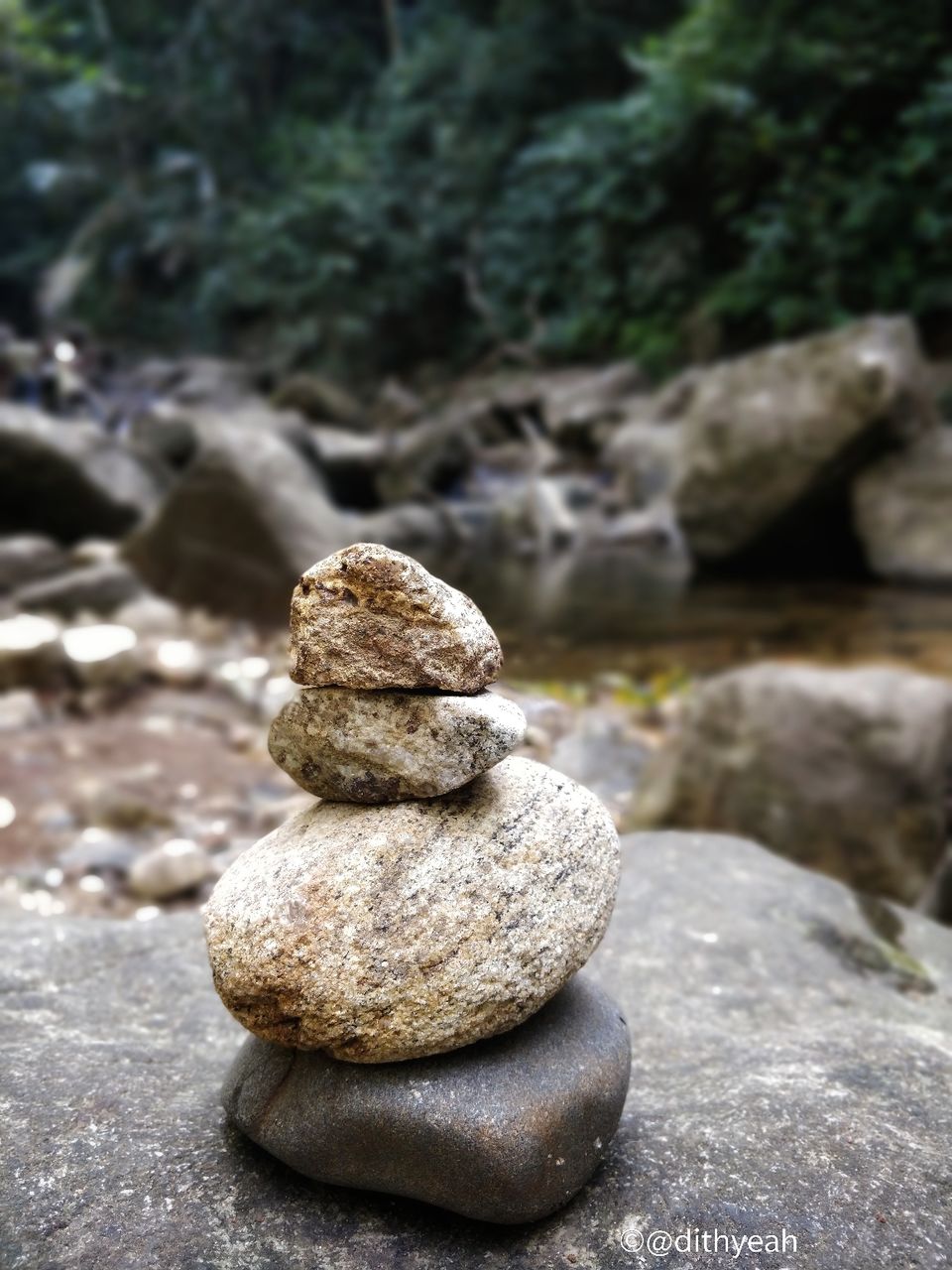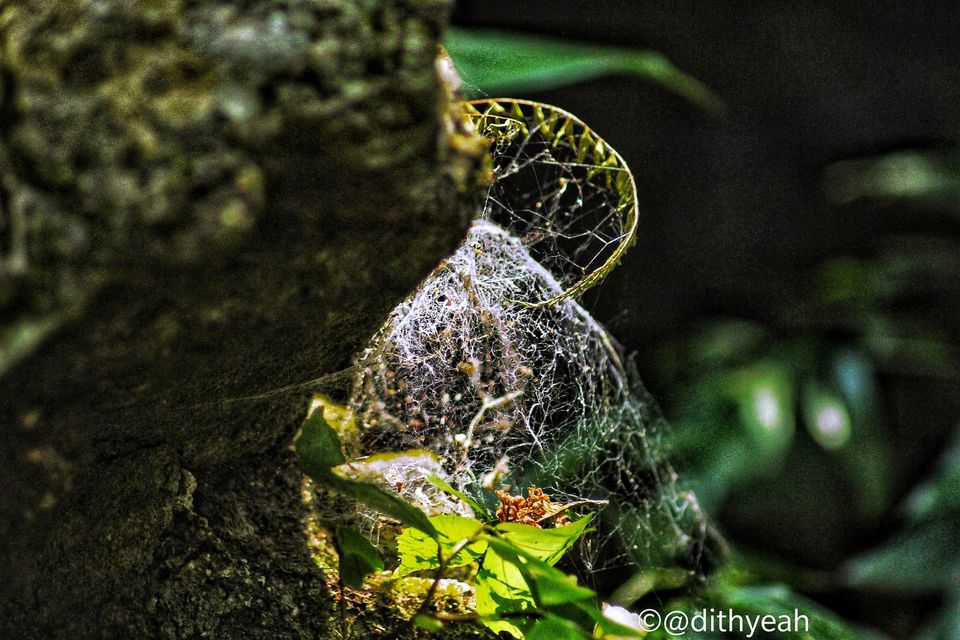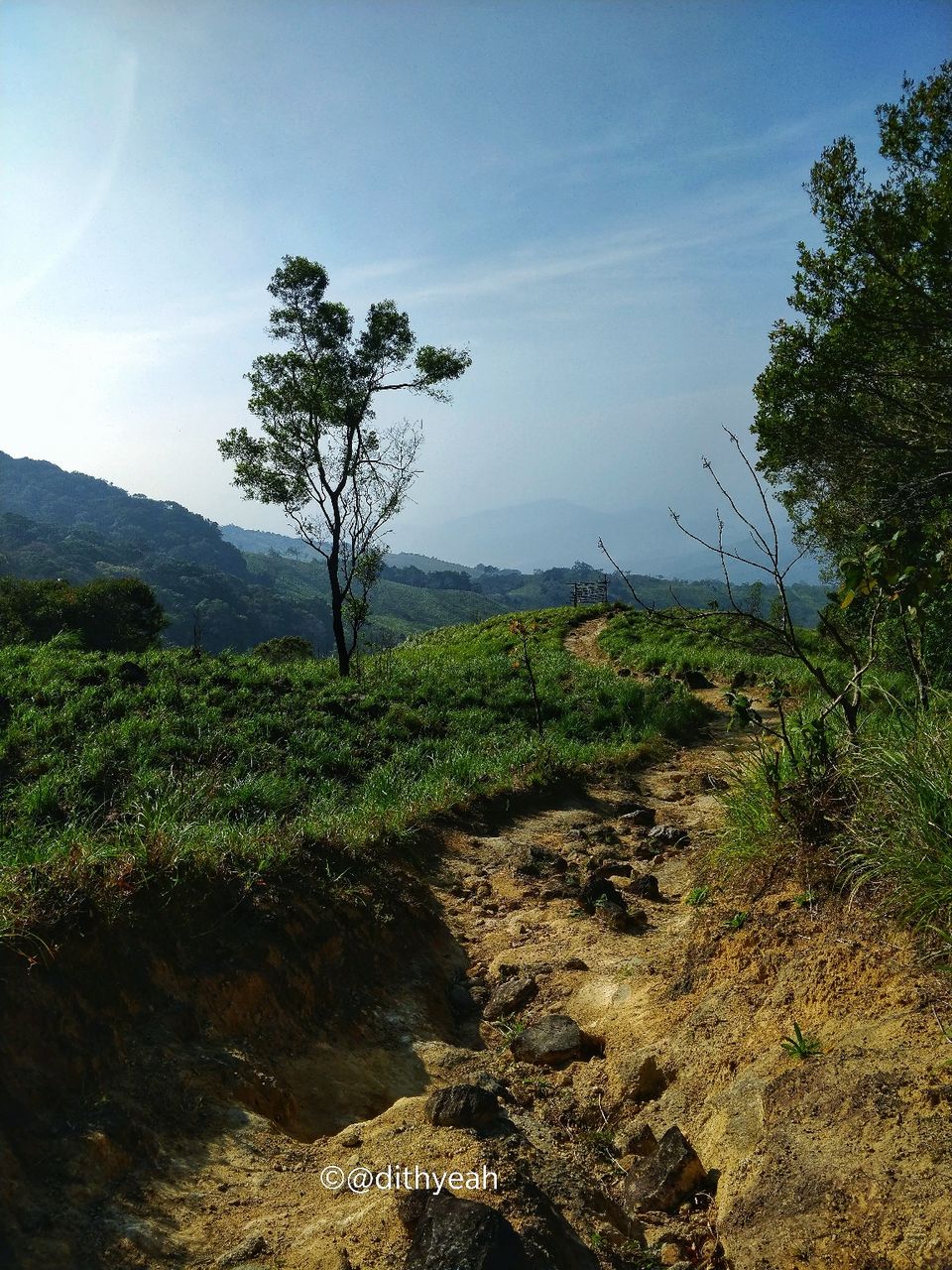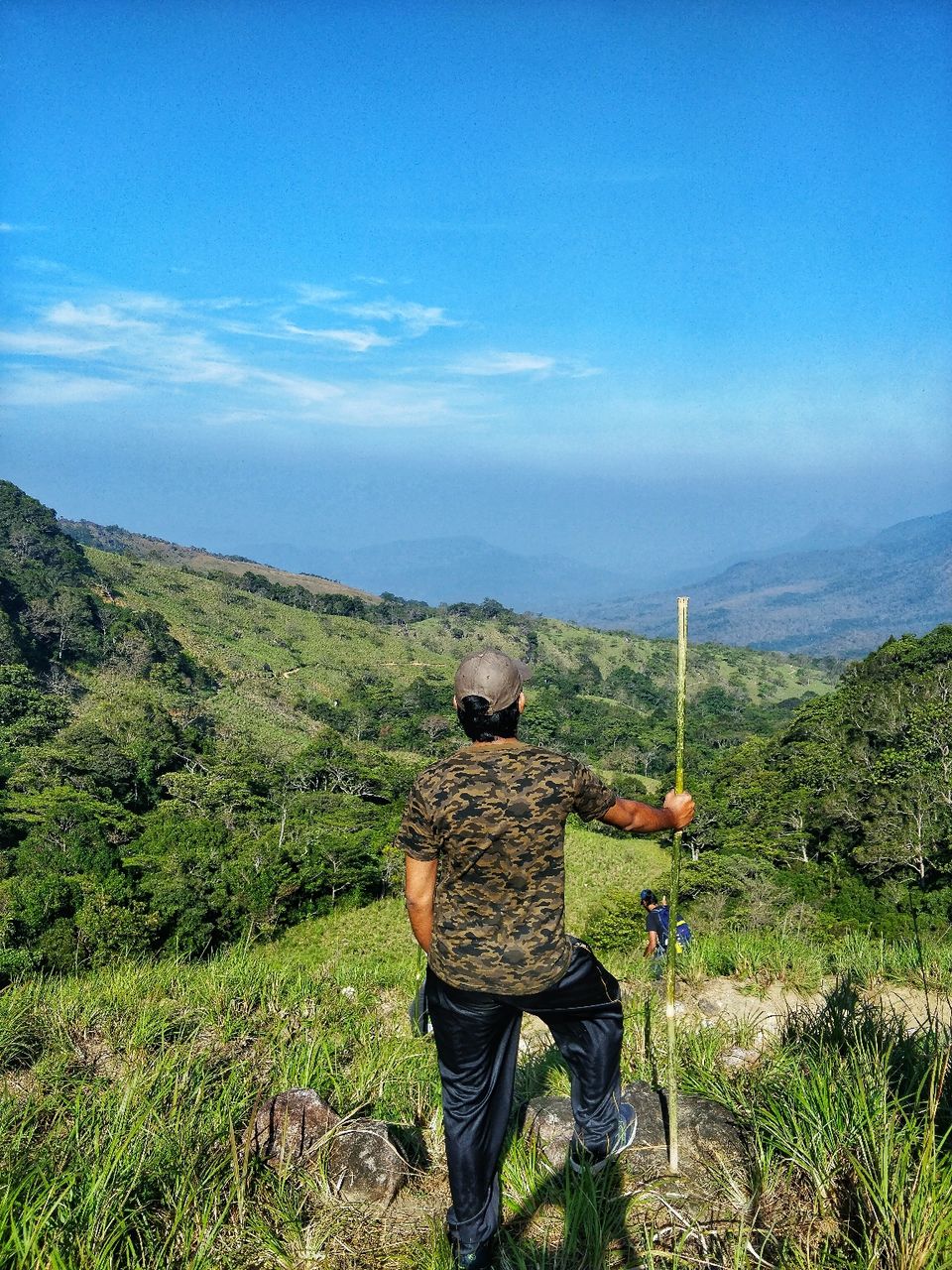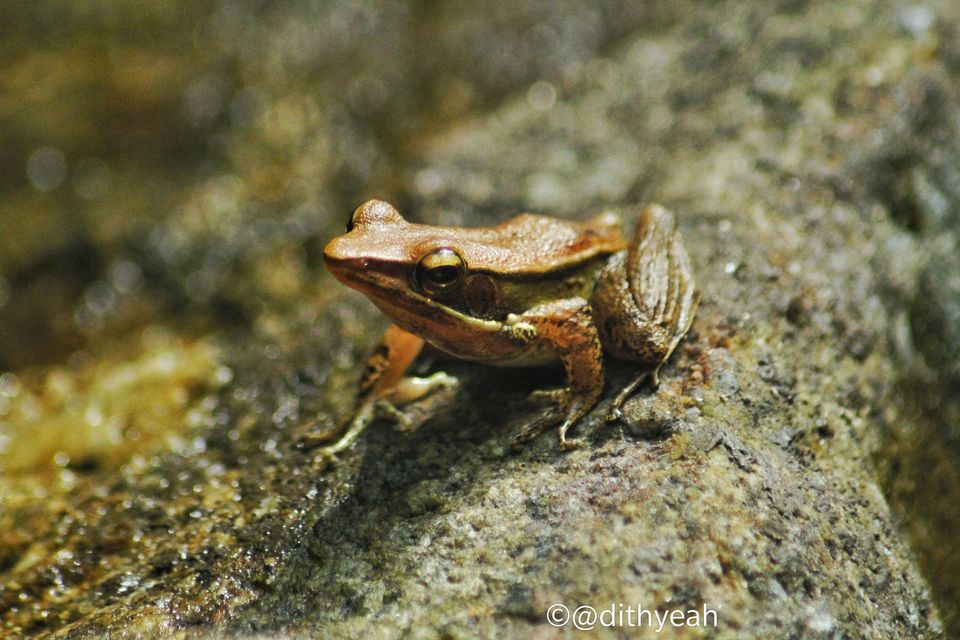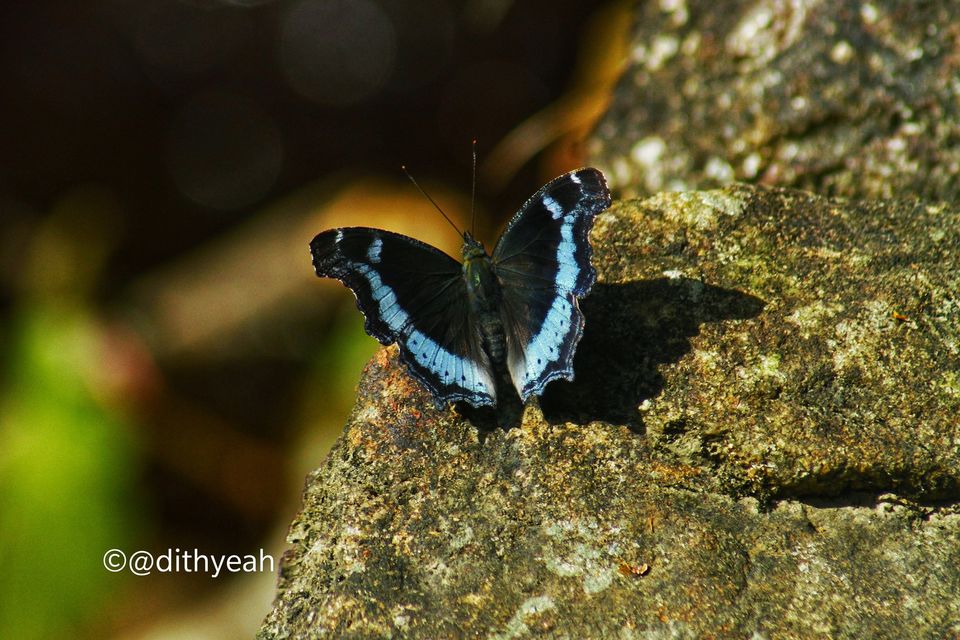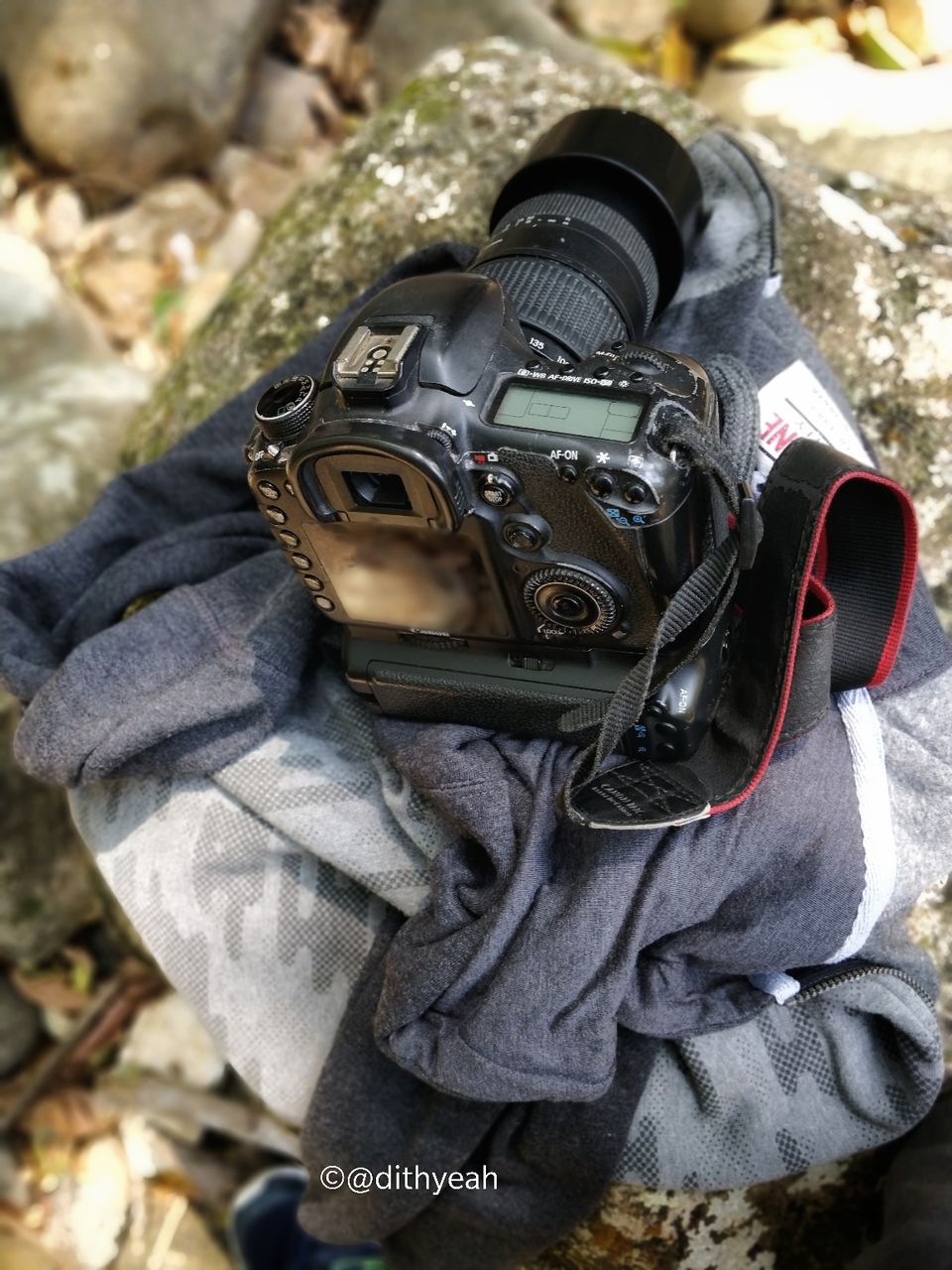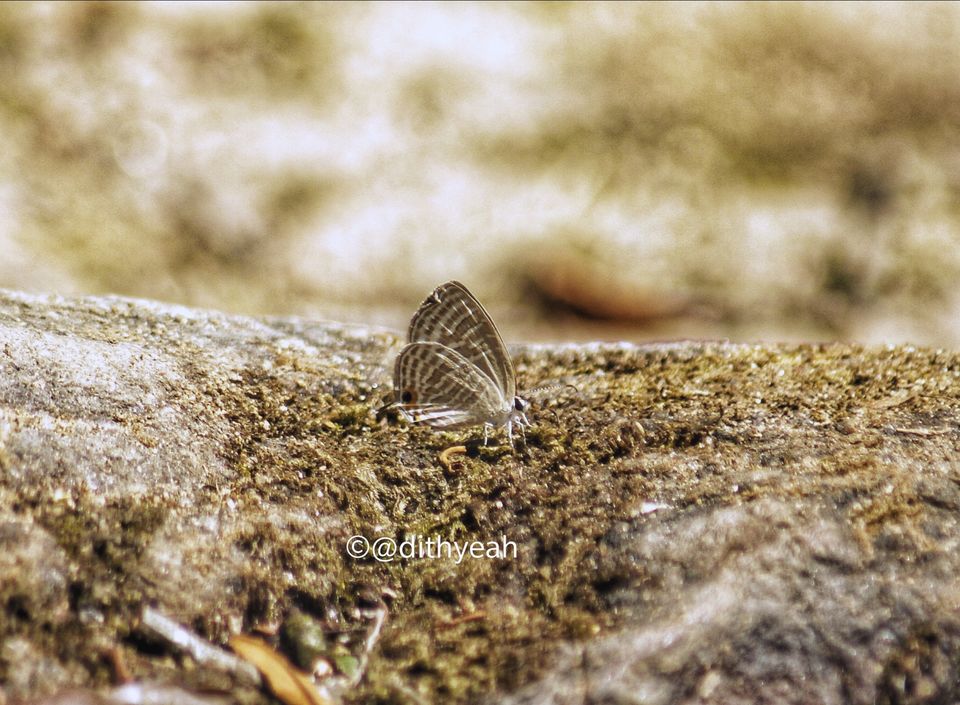 After a vegetarian dinner and an energizing sleep, the hardest trekking route of 6 km awaits you on the next day. If you choose the 2 day option, it is recommended to start day 2 early as you need to reach Bonnakad back before nightfall. For the 3 day option, you can stay back at the base camp for one more night. Having said that, the 6 km on day 2 to the mighty peak is somewhat 5 times difficult than the day 1 route.
You are literally climbing a 2 km mountain through a 6 km path. The route is mostly rocky with eventual bushlands. The final stage involves rock climbing through a series of ropes and is somewhat difficult.
But the hard work pays off when you reach the summit!!!! The view is totally mesmerizing!!! If you are lucky, you might even see wild animals grazing on neighbouring mountains. The weather conditions vary rapidly and in a matter of seconds, the surrounding thick mist might make way to sunshine or even a light shower.
There is an idol of Saint Agastya at the summit which was once worshipped by the tribals in the area(Rituals are no longer allowed).
Day 2 ends when you return to the Athirumala Base Camp for a goodnight sleep.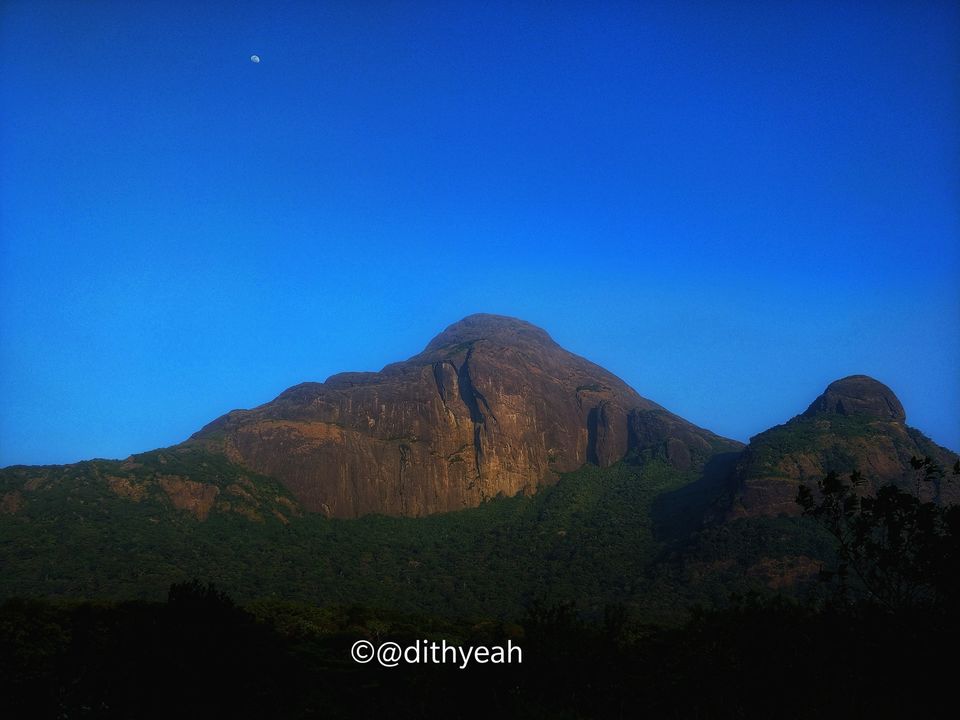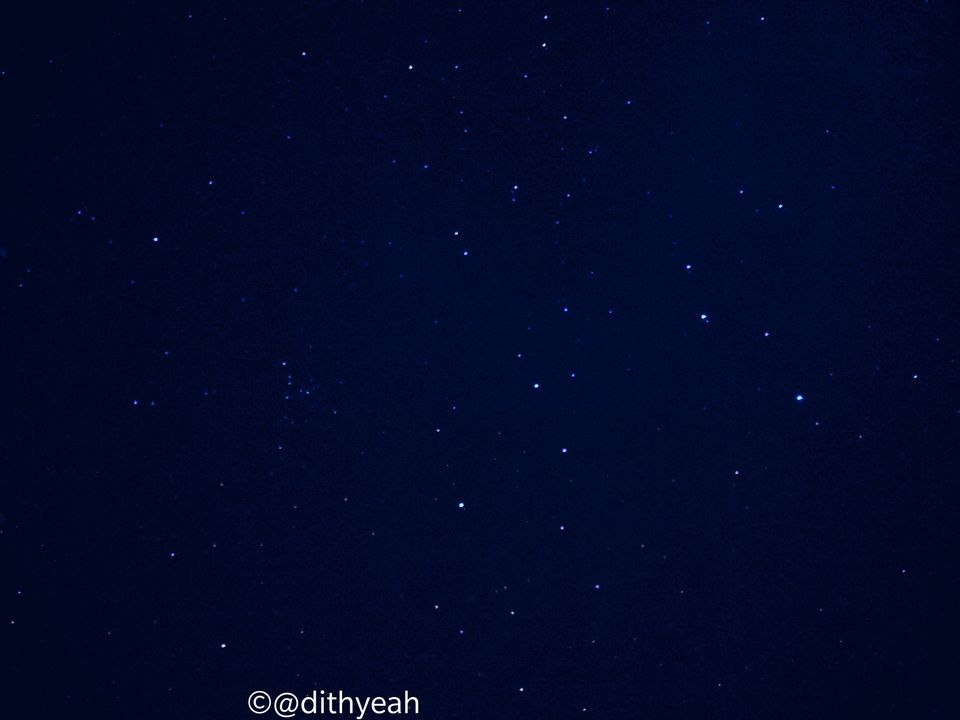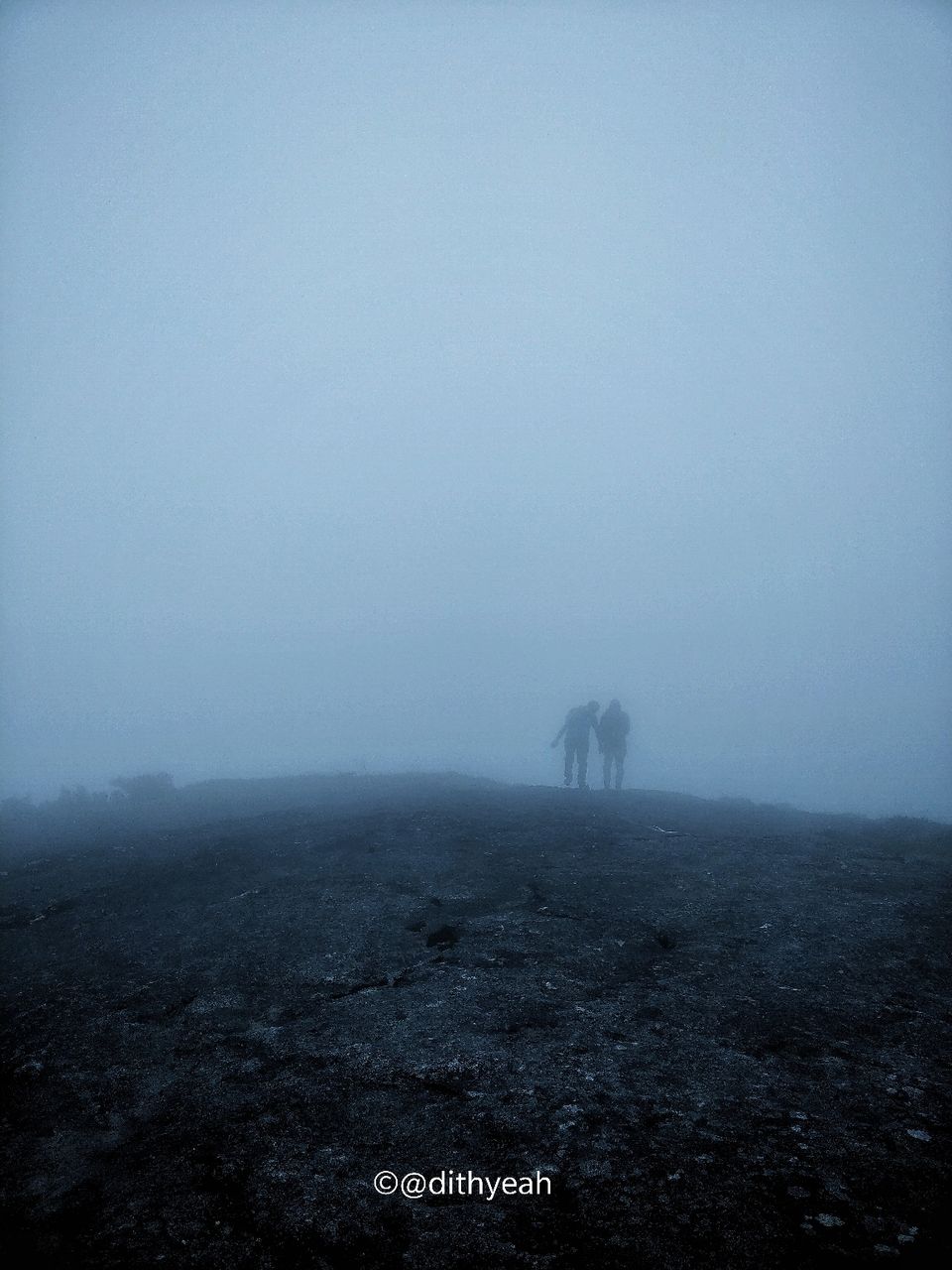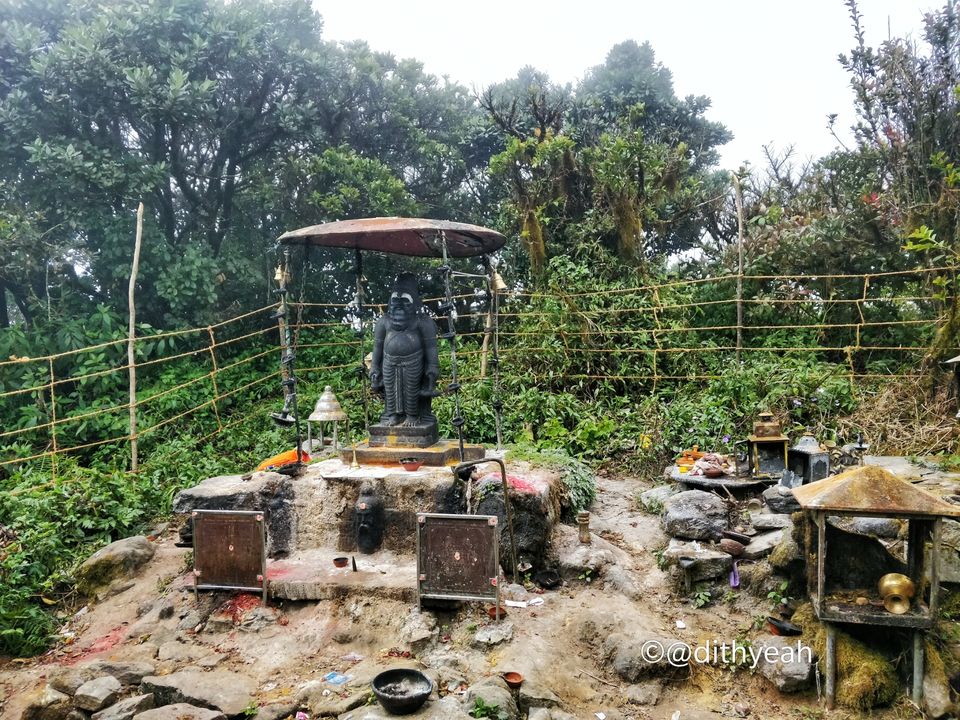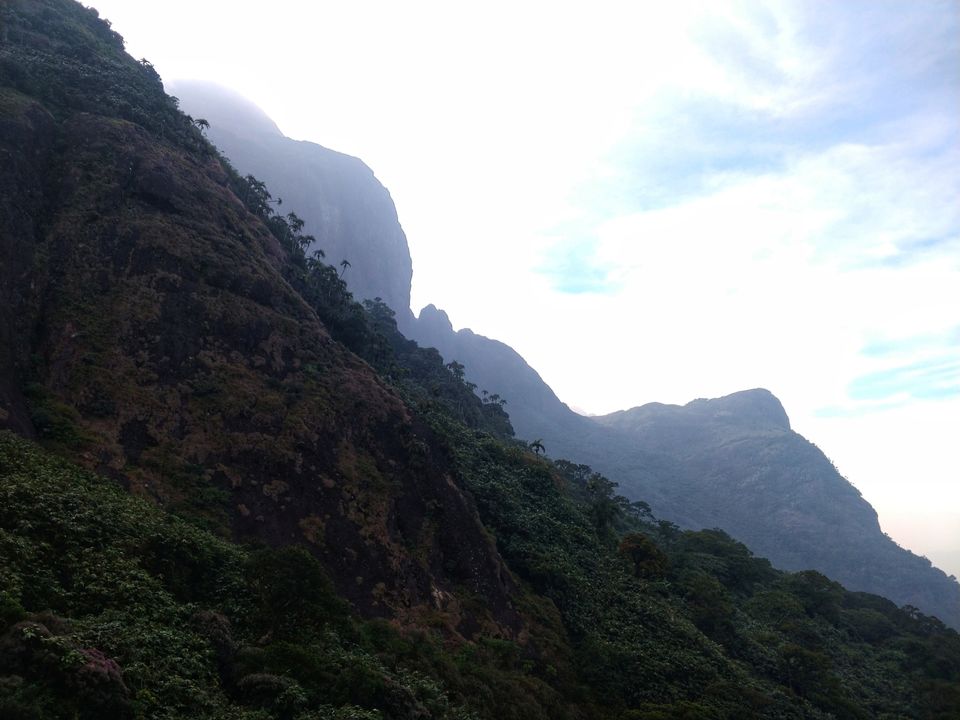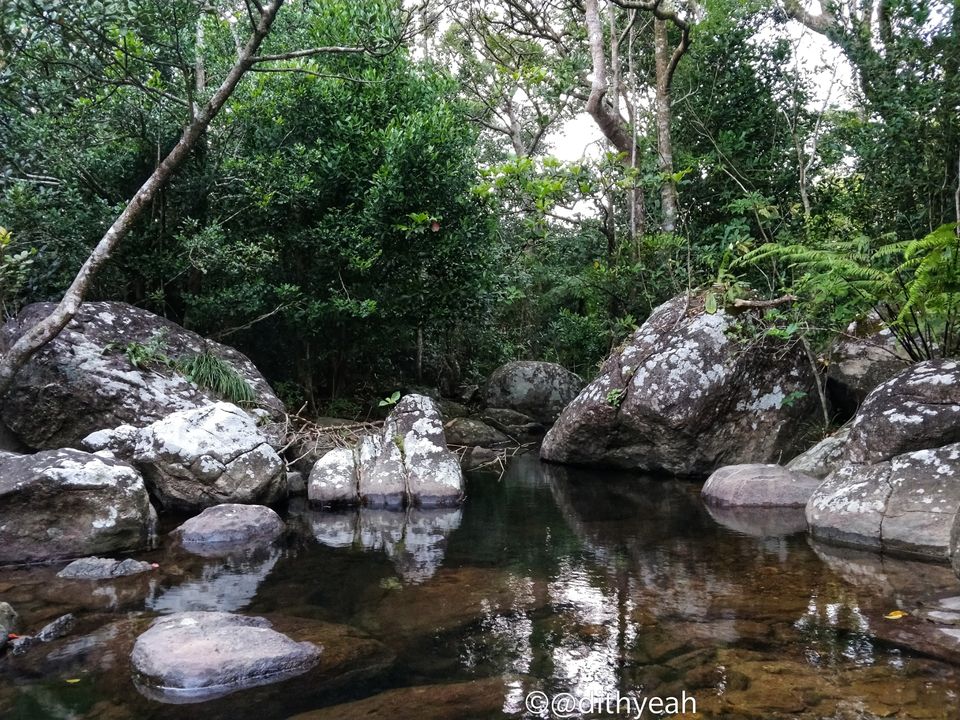 Have a black coffee and trek your way back to Bonacaud.