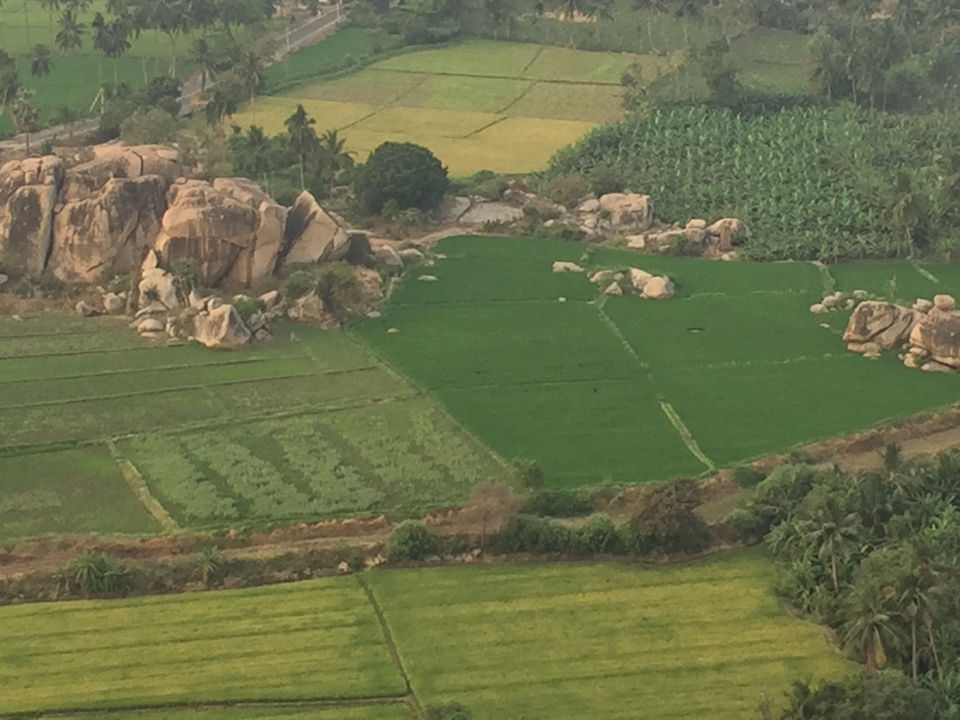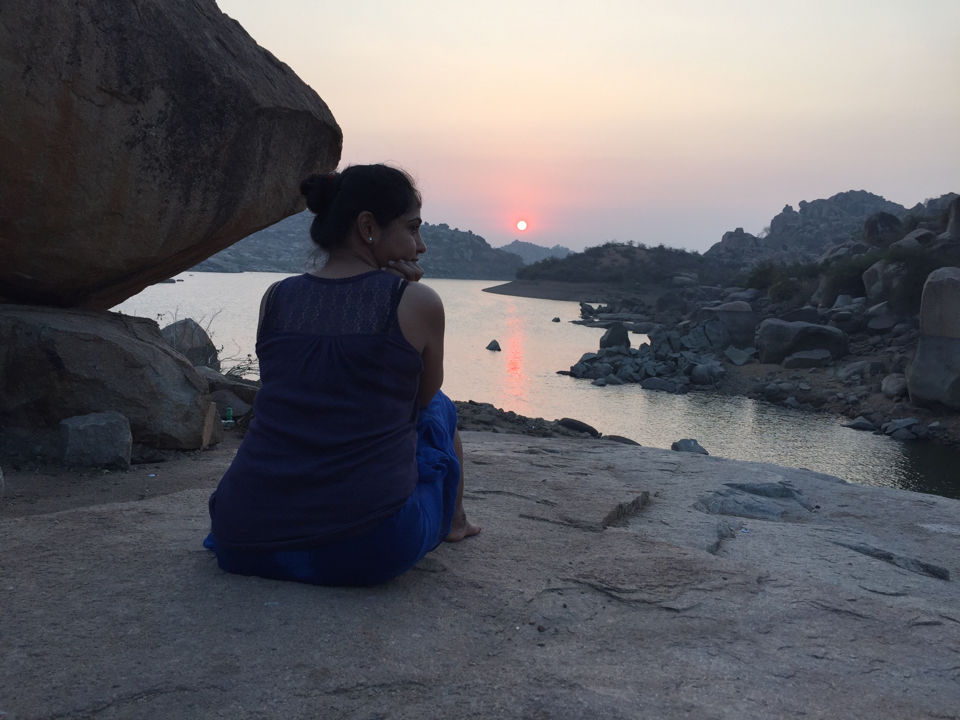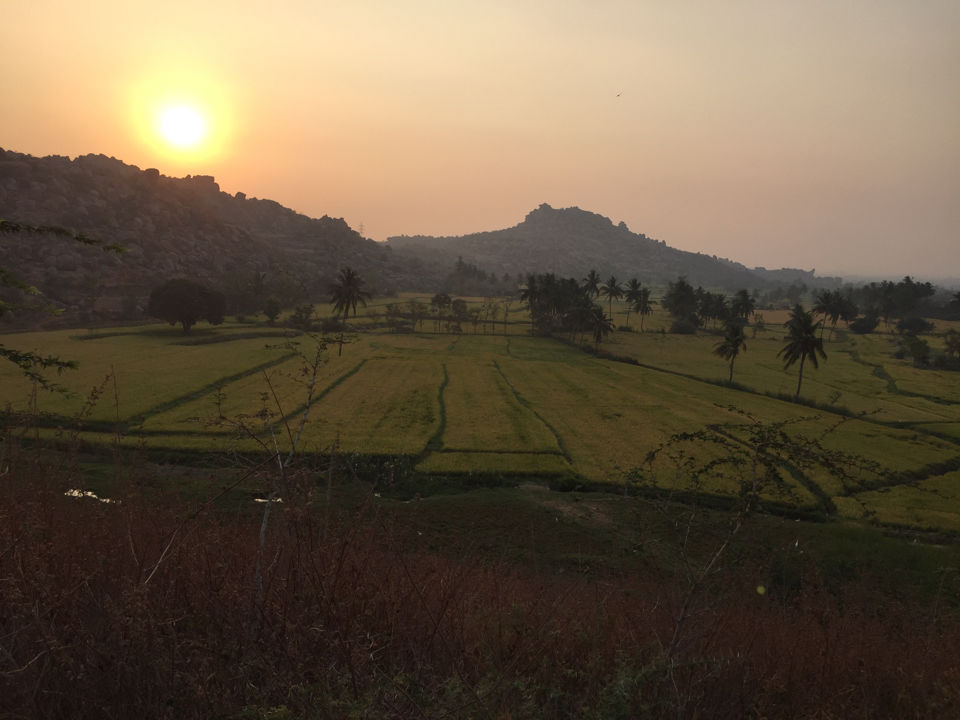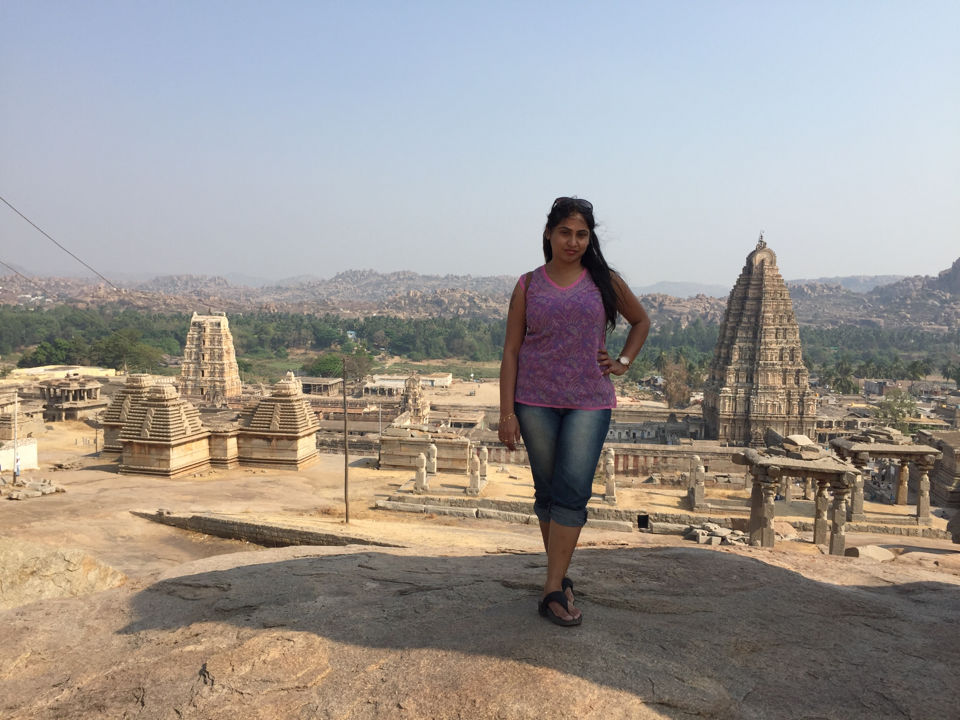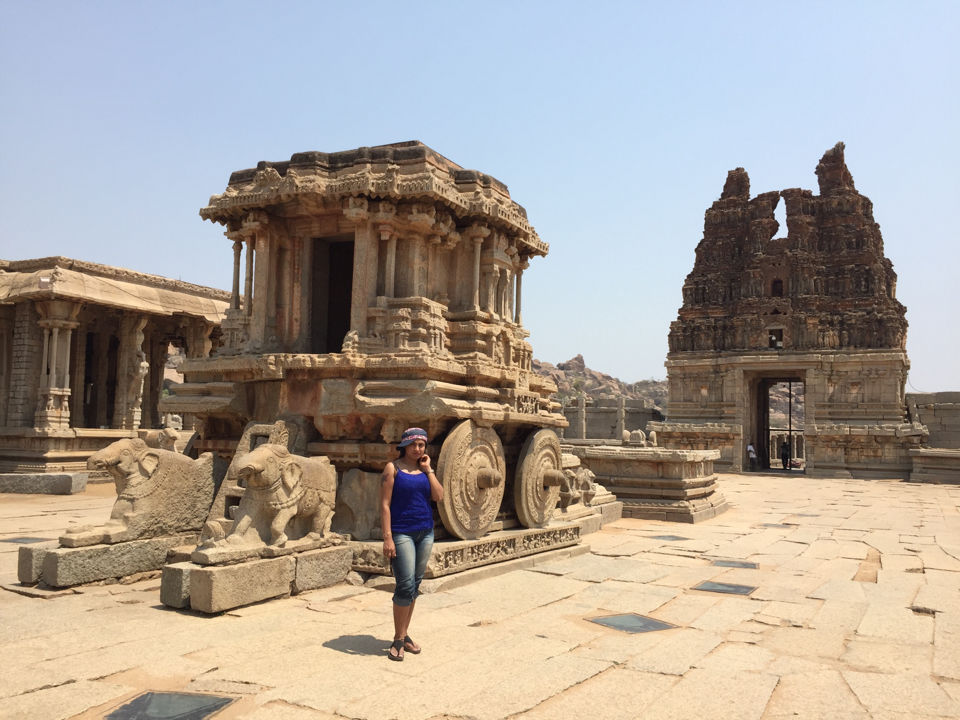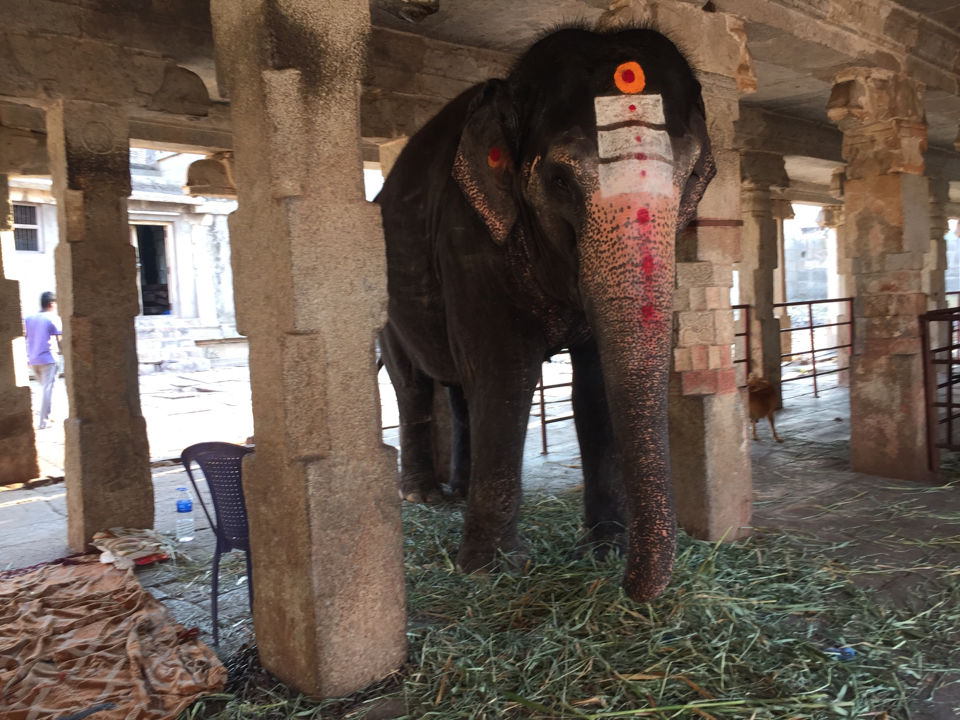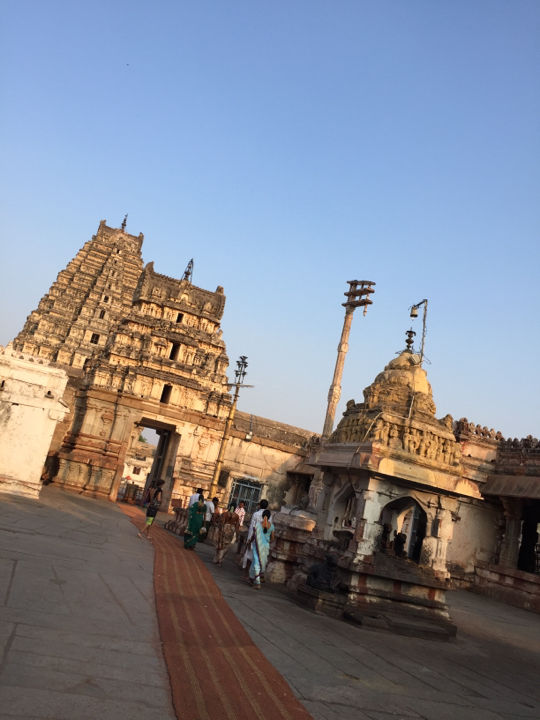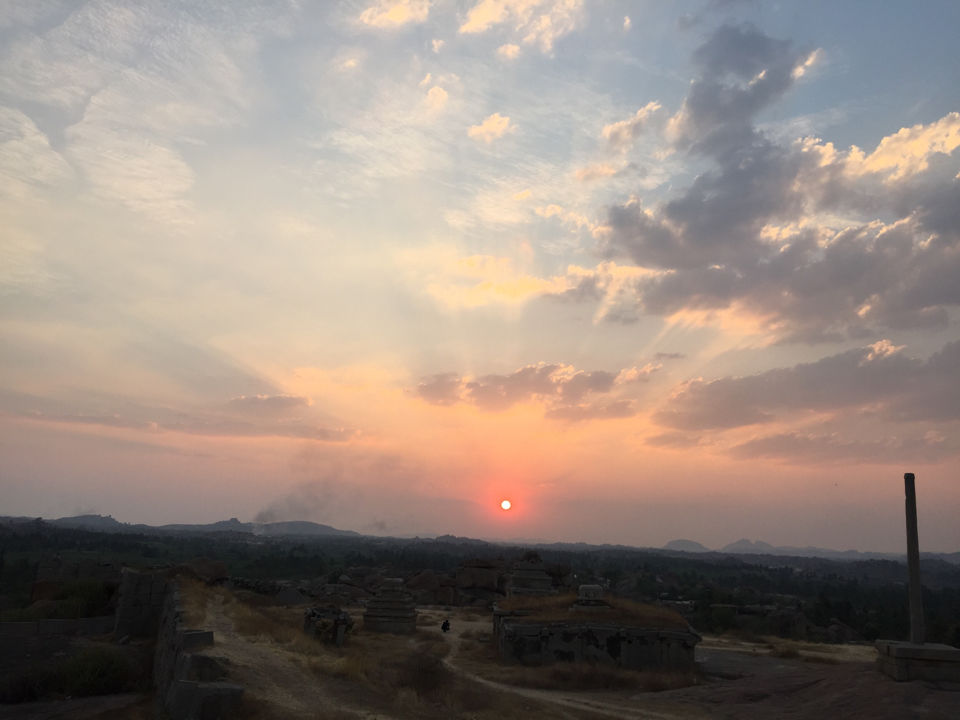 Hampi is a visual delight ,Especially due to its stark contrast from most other places.Rocks are all you see whichever direction u look at.It is an ideal spot for people who are Interested In history and nature.
Must visits r virupaksha temple,Hampi bazar,Monolith bull,Big shiv Linga ,Vithala temple(famous stone chariot here),Hazara Rama temple,Matanga hil,Elephant stable,Anjaneya temple ..etc.
I found several shiv Lingas I water on rocks every where ,need to explore that's it.
I hav taken 3days to explore from morning 5a.m to night 9p.m
Was watching sunrise in sanapur lake and sunset in other points these 3 days.
We can take bus or hire cycle or moped also.
Green fields n grooves bordered by rocks in between lake .
About food mouth watering different cuisine from all over the world .Well worth the visit.