The winter season was going on and we had vacations and my batch mates had some case study in sevagram. As i was available there they call me to meet them. i had a tour with them. so the asked me to tell about some famous places in wardha. so i took them to the place called 'GEETAI MANDIR' . the Vishva shanti stupa was just beside geetai mandir. you can just there by walking.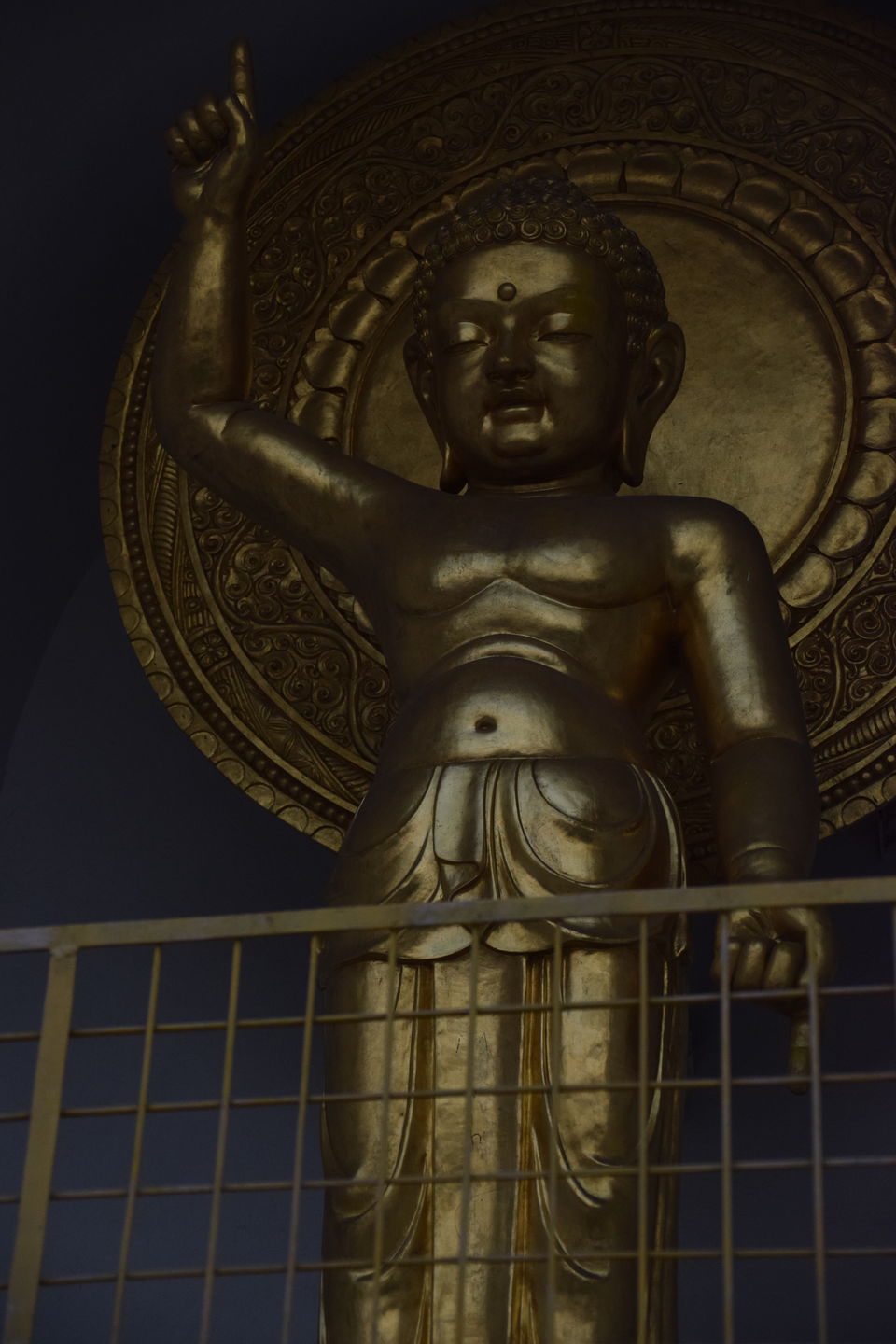 This is one of 80 Piece Pagodas(AKA Shanti Stupa) that are present worldwide. Vishwa Shanti Stupa is a Buddhist Monumental Structure that inspire peace to people of all races and creeds and help unite them in their search for world peace. The Peace Pagodas were initially built as a symbol of peace in Japanese cities including Hiroshima and Nagasaki where the atomic bombing took place during World War II taking lives of over 1 lakh innocent people. Following Japan, there are total 80 peace Pagodas has been built across the world including Asia, Europe and US. The Vishwa Shanti Stupa in Wardha is situated near Gitai Mandir, Gopuri which is nearly 4 KMs from Wardha railway station and around 75 KMs from nearest Airport(Nagpur). This is a large stupa of white color, and statues of Bhagvan Gautam Budhha are mounted on the stupa in four directions. Prayers are done for universal peace in the temple near Stupa. To escape from day to day busy and noisy life, one can visit here to attain extreme peace, its an ideal place for someone wishing to have deep meditation. There is a park near Stupa where one can roam around to experience a beautiful nature, chirping of Birds, beautiful trees shaking in the wind and of course a fresh natural air.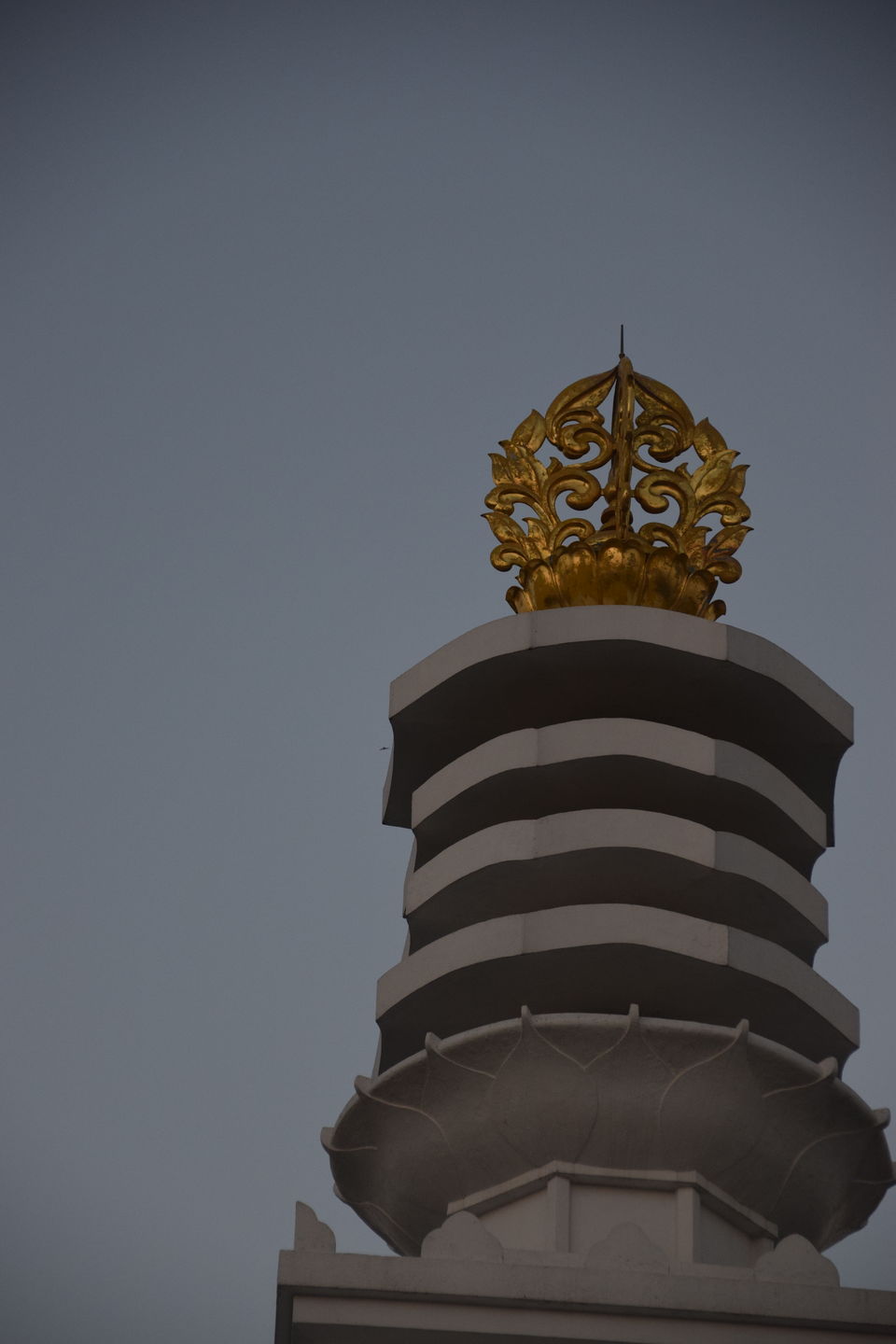 the 5 umbrellas at the top is the depicts the 'PANCHA SHEELA' (5 sheelas) which is given by master Buddha.The whole structure express the teachings of Buddha . The top of the stupa shows that the pancha sheela should be priority in life.As i belong to Buddhist religion it was easy for me to be calm at such places. It was very quiet place. At every evening they had a prayer at the vihara beside stupa. This is the must visit place if you ever visit Wardha.