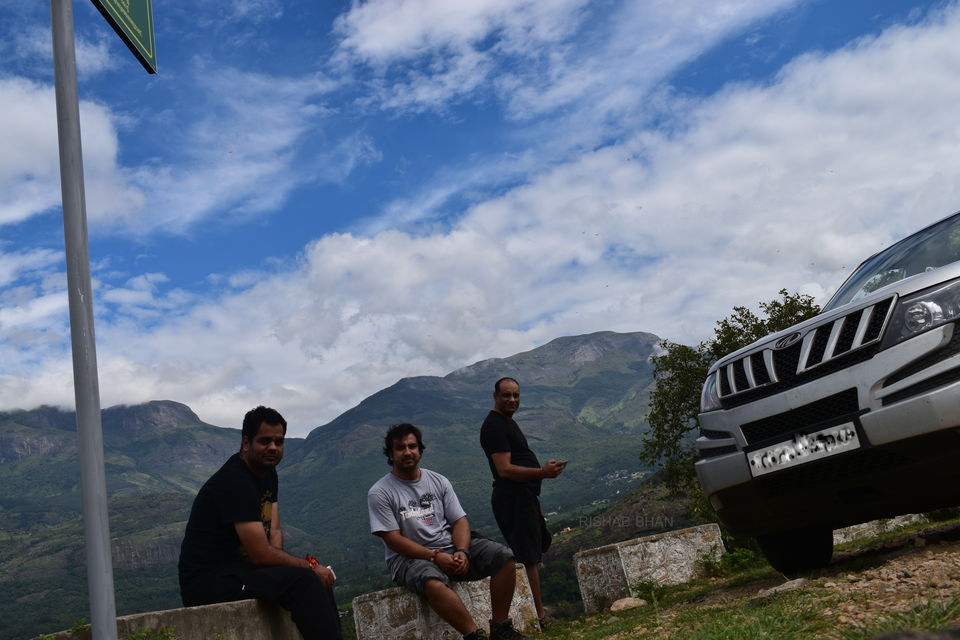 Last year, I along with my friends embarked a road trip to South India. The idea was to go random on whatever comes in front. We just had pin pointed the places on the map. But nothing booked for the stay. We started from Pune to Bangalore first day. Stayed in one of the drive in hotel before Bengaluru at the place named Tumkur. We carried home cooked food with us for that day and managed to have a good night sleep.
Next day halt was Kanyakumari via Madurai. We we running short of the time and tried to visit Meenakshi temple - wow, what an architecture, but we had our destination set as Kanyakumari. We reached Kanyakumari by the late night. Unfortunately or fortunately we were not able to find any room for the night. So, after much struggle and tiredness planned to lock the car from inside and sleep in with the Indian Ocean in our left view. Next day we managed to get some opportunities to freshen up and went to roam around the place.
After roaming around in Kanyakumari, we went straight all the way up till Thekkady. We unknowingly found a fantastic stay with the minimal charges of around Rs. 11oo/ night. Thanks to the wittiness of Manoj :) :D We took a good night sleep after the delicious dinner.
Next day we explored Thekkady, periyar tiger reserve. And left for Munnar after lunch. I must say, roads in Kerala are small and traffic is the issue. But one forgets that all because the the landscape, the view. Totally in love with the place. Finally, we had a room booked just 24kms away from Munnar in the place named Chetta Munnar. Thanks to Sanchit for that. :P ;) Bro fab place.
So, this was probable end to the trip we were just left with Kanthaloor. But after leaving from Kanthaloor the next day, we had a plan to to go to Mysore. But, again a discussion rather on spot decision went on to go to Ooty as it was nearer. :D yet again turned out to be the best part of the whole journey. Thanks to OYO we had a great time. The trip made us tired, so we planned to stay in Ooty for couple of days and grab in the chance to pack as much as oxygen in side us. We visited Botanical Garden, Tibetan Market, Avalanche Lake via forest reserve.
The day we had to leave from Ooty, we decided to go flat out till Pune. Not a good decision though. On our way back, we crossed Mudumalai Tiger Reserve and Annamalai Tiger Reserve. The beauty and silence of those huge forests is immaculate. And finally next day early morning by 6 am we reached Pune after 1049kms drive flat out. And I was glad we made it. Thanks to the endurance and enthusiasm of my travel partners to support my plan. And last but not the least, our partner in crime our Mahindra XUV500. With its help we were able to complete this amazing and memorable road trip. These 11 days are pinned forever. And I hope these pictures will do the justice to the memories of this amazing road trip I am sure you all will still enjoy them. Cheers. ????
the_unheard_storyteller (Rishab Bhan)