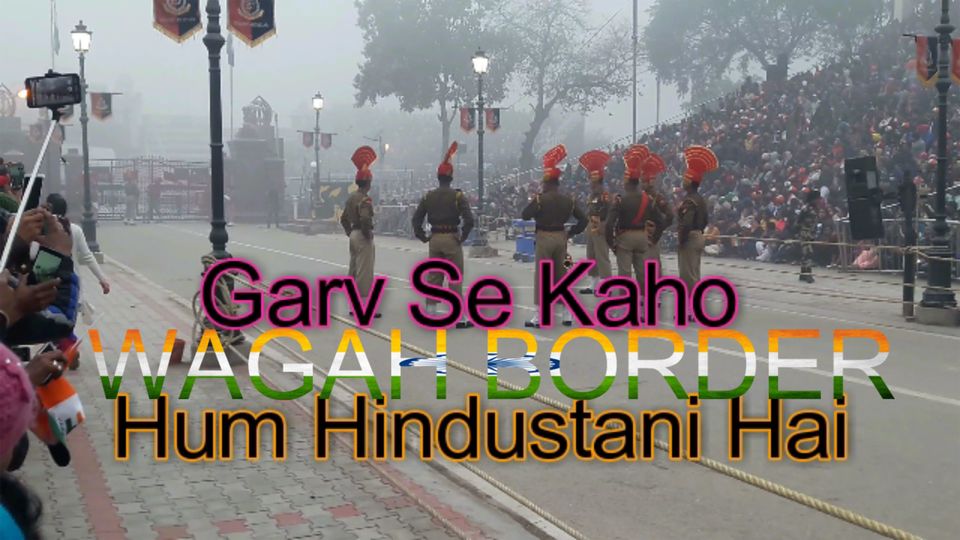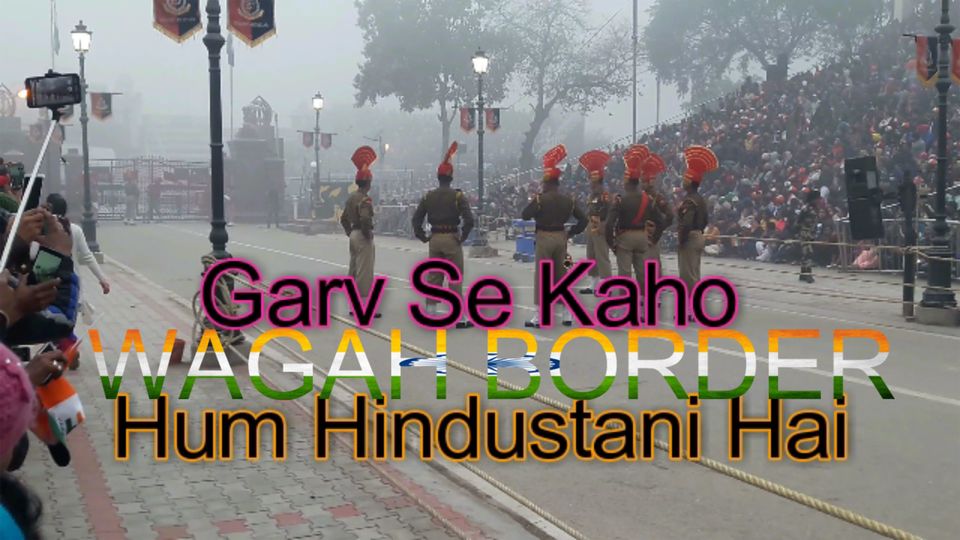 Can you Expects to what happens at Indian BORDERS?
There are Wars...there are Merciless and killing all over....
The Blood Pools of soldiers are all over...
BUT CAN YOU IMAGINE SOMETHING REAL INSPIRING AND HAPPENING AT ATTARIE BORDER ..
When I was Small I use to watch an advertisement of "Fevikwik-todo nahi jodo", that was the time I came to know about the WAGAH BORDER CEREMONY and the parade that was going on there. Because the WAGAH BORDER CEREMONY seems to be really happening somewhere across Indian borders I was really anxious to know about it after gathering information.
So today I would like share some of my memories of this CEREMONY with you all !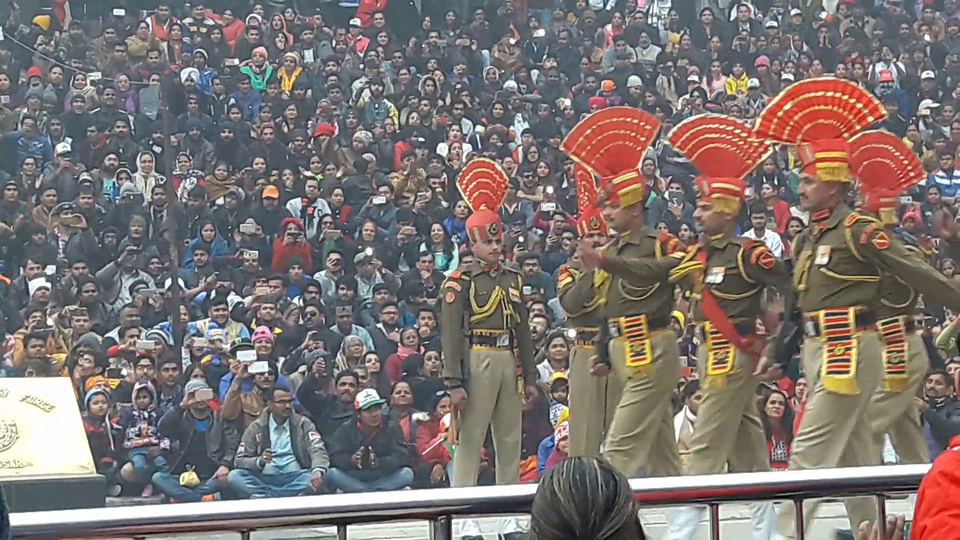 The advertisement characterized that the WAGAH BORDER BEATING RETREAT CEREMONY is a daily military practice that the security forces of India starts everyday prior to sunset. This ceremony takes place every evening before sunset at the Wagah border, which as part of the Grand Trunk Road was the only road link between these two countries, Amritsar(India) and Lahore(Pakistan).The ceremony starts with a blustering parade by the soldiers from both sides, and ends up in the perfectly coordinated lowering of the two nations' flags.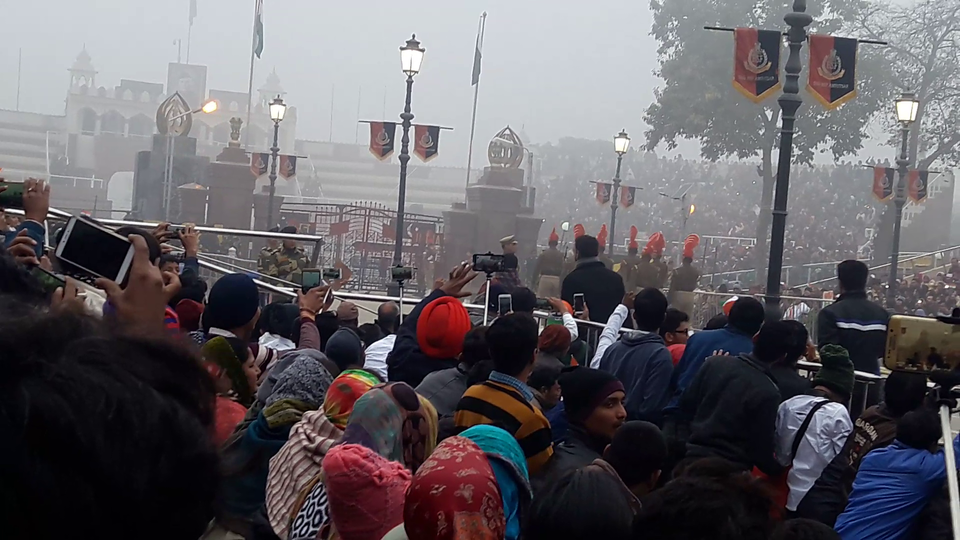 The WAGAH BORDER BEATING RETREAT CEREMONY was started in the year 1959 and since then The soldiers of this ceremony are specially appointed and trained for this auspicious ceremony. They also have a beard and moustache policy for which they are paid additionally.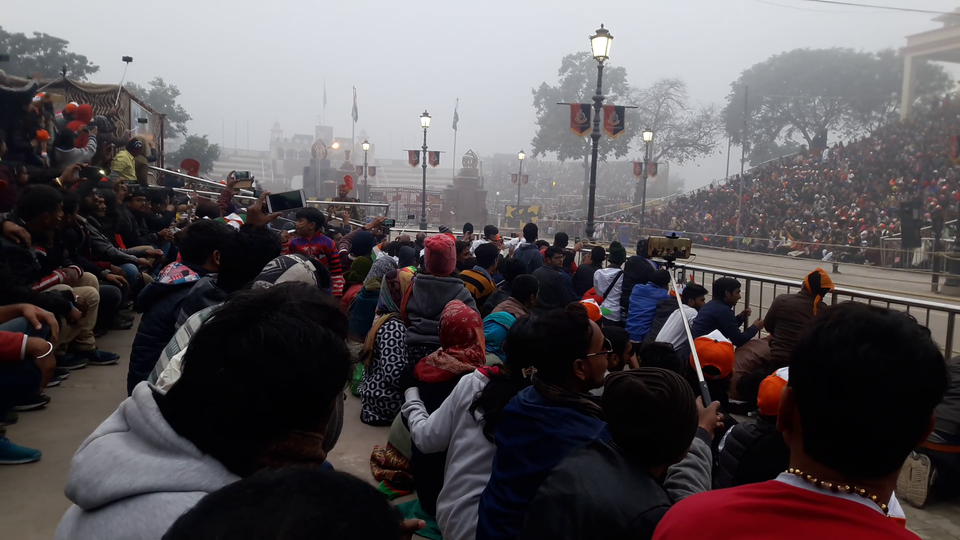 Border Security Force (BSF) of India and Pakistan Rangers of Pakistan, have jointly followed the drill and they participate and organize the parade. People from Both the countries and especially the local folks over as well as international tourists feel honored and privileged to be there!!
ON THE INDIAN SIDE
To Capture the attention of everyone, the Indian Soldiers and higher officials play Bhangra music and there is an magnetize response from the Indian crowd. Indian Women irrespective of age factor, actively dance over there, small children run holding huge Indian Flags. Now a days there is a short cultural programme also done by local folk dancers.
Both the Indian and Pakistani border forces of the border shout theis country names and a shouting March begins as the sun sets, the iron gates at the border are opened and the two flags are lowered simultaneously. The flags are folded and the ceremony ends with a retreat that involves a brusque handshake between soldiers from either side, followed by the closing of the gates again.
Hope this WAGAH BORDER BEATING RETREAT CEREMONY , creates a very strong patriotism among every Indian.
So .let's promise to maintain the brotherhood for both countries all the time!
After coming to know about this and watching a video of it,
I really feel like going there to witness those proud moments, on live!!
What about you friends ……
Here is the URL that might help you, in knowing the procedure of WAGAH BORDER BEATING RETREAT CEREMONY...
[MUST WATCH VIDEO].https://youtu.be/unH_CoUJ8Us