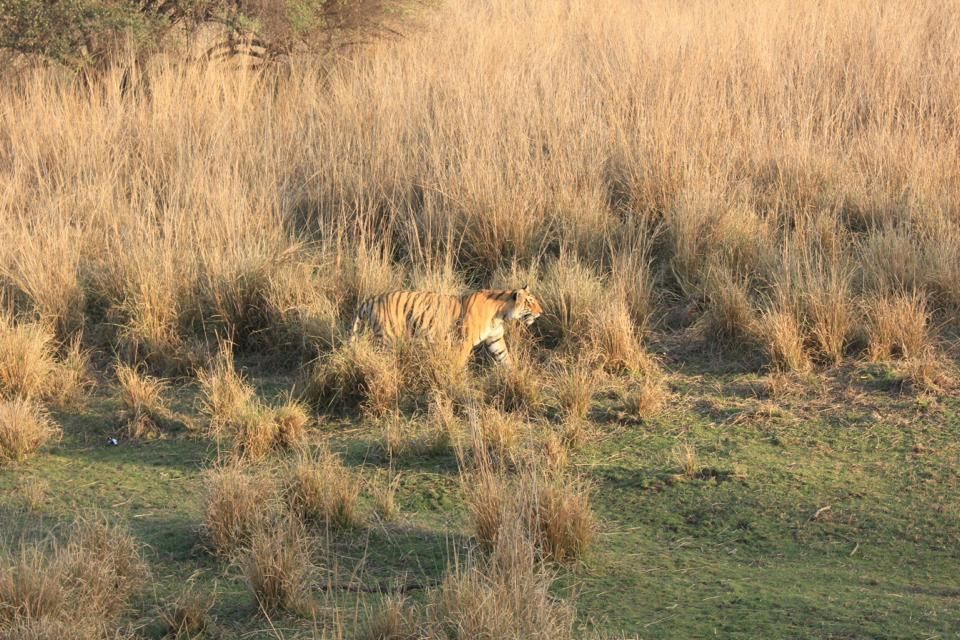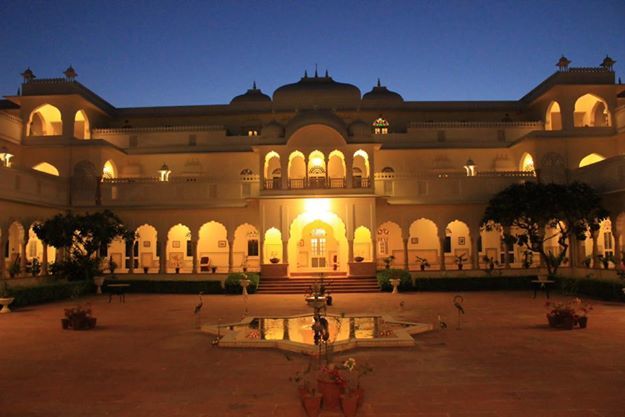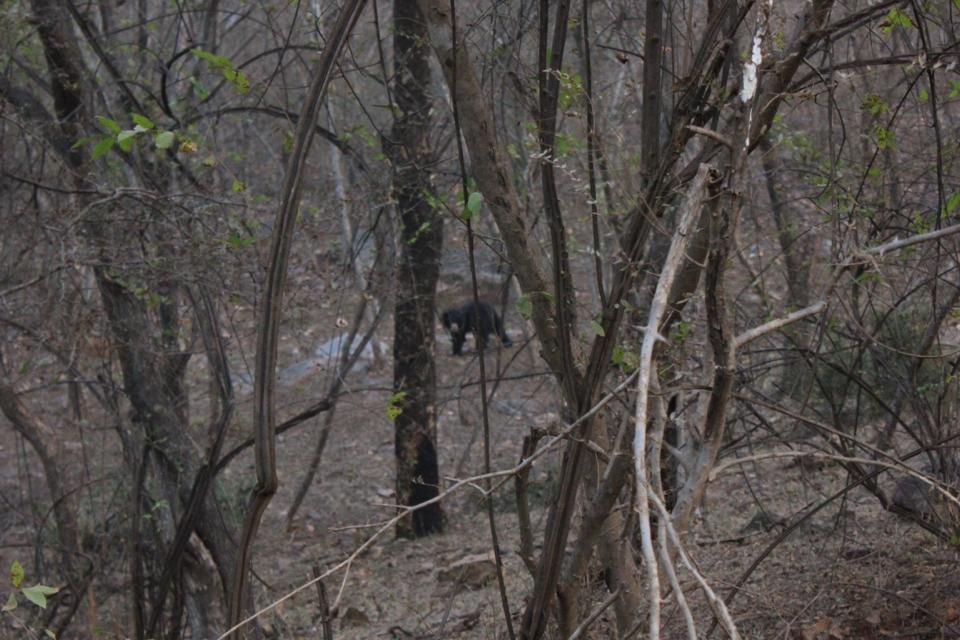 Seeing tigers in the wild has been unchecked on the bucket list for too long. It was time to end it, hence the visit to India's tiger capital – Ranthambore. A beautiful wildlife sanctuary in Sawai Madhopur in Rajasthan, Ranthambore national park is almost 400 sq kms and locals claim it has close to 40 tigers. Given the number of tigers, the vast population of deer, and the fact that these tigers are used to seeing humans, Ranthambore is the safest and surest way to see a wild tiger in India.
We spent 2 nights in Sawai Madhopur, giving ourselves just 1 full day to spot a wild tiger. 2 safari's later, our wish was granted.
TO DO
The park is beautiful, with a pretty lake right in the middle and a number of peacocks, spotted and sambar deer all over. However, like most tourists, our only objective was a tiger sighting.
Tigers don't live in packs; they hunt alone, and only interact with the others when mating. In fact the male tiger usually lands up killing his own cubs, so the female runs away when she is pregnant. Given the territorial nature of the tigers, each one occupies an area for itself, which is why the park rangers were aware of the general areas some of the tigers lived in.
For our 1st safari we were in a private open gypsy. With just 5 of us in the gypsy, and a choice not to follow the set path that the bigger vehicles (the canters) must follow, we were pretty sure that it would be our lucky day. Imagine our disappointment 3 hours later when the canter with 25 people was boasting about their sighting, and we just had paw-mark sightings to talk about. Of course we made the decision that our second safari would be on the canter.
For our second safari, we spent over an hour in one spot, quite sure that a tiger was close by. A walkie-talkie update told us that another tiger had been sighted, and we rushed to another area of the park. Unfortunately we missed the tiger and it was time for the park to shut. While driving back dejectedly, we saw a crowd of canters in the spot we had just left. And my heart stopped – low and behold, just 10 feet away, there she was. T-19 as she had been labelled by the park rangers strolled right by us in her majestic glory. Her coat a faded orange, she almost blended right into the tall dried grass around her. Waiting for 6 hours over 2 safaris was completely worth it once we saw this beauty.
A lucky bonus on our way out of the park was an extremely rare sighting of a black bear. Luckily this majestic beast was over 30 feet away from us; any closer is quite dangerous.
For an alternative tiger sighting option, we were told that the pond close to our hotel was frequented by tigers and leopards at night. Of course, if you try this option, you have to stay in your car throughout, walking around is an instant way to become leopard meat. The other thing we found interesting was to go check out some block prints, tie-dye and patchwork handicrafts made by a local women's self help group Dastkar.
TO GO
Anytime between October to June is fine. However, winter months December to February are very cold and summer months May and June have soaring temperatures upto 48 degrees Celsius. The park is shut through the monsoon months- 1st July to 30th September.
TO STAY
We chose Nahargarh which was just 5 minutes away from the park entrance. In spite of being a new construction, it resembled an old palace with a beautiful exterior, and lovely high beds. 
TO REACH
We drove from Delhi, it took us 8 hours to reach, but with a shorter route and an earlier morning, only 6 hours to return
TO SPEND
Rooms cost us approximately USD 220 per night, and the safaris were under USD 20 per person.