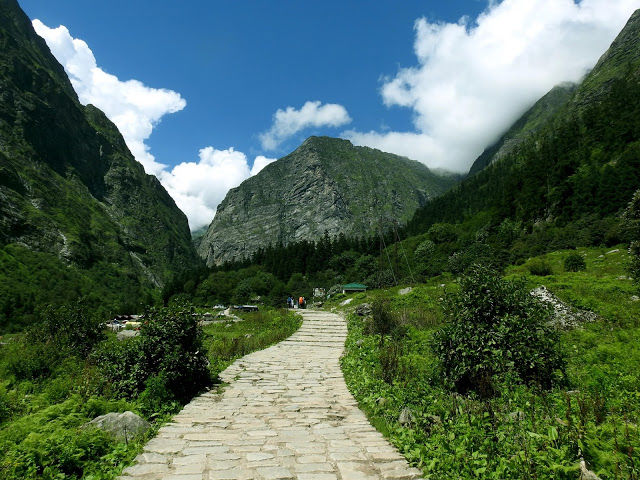 The moment I came to the confluence of Alaknanda and Lakshman Ganga, I realized the change within Garhwal. An abode of Sikh pilgrimage attracted thousands of pilgrims every year. We do often go to analyse the purpose of those but do we want to justify ours by sighting theirs. Every journey in the mountains I take is the most serious one and there I find myself every moment transforming at the most personal level.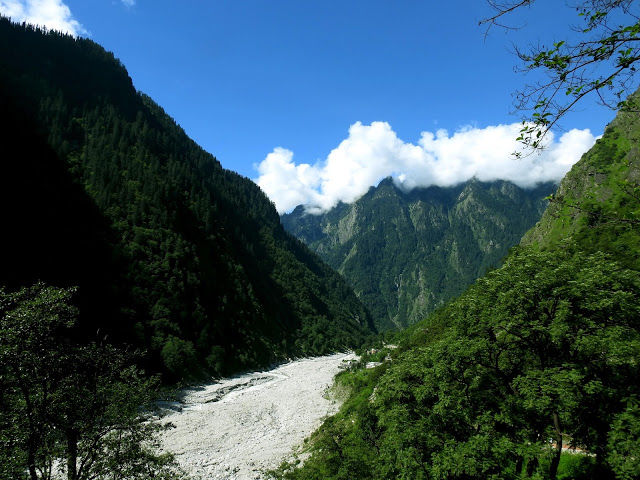 The hospitality of the Gurudwara did not take me in surprise but it was overwhelming. To feel that extravaganza I would suggest every traveller to pass a day here. Sitting by the window at the inn, nothing could pierce that river sound, it seemed to take everything with it. NH58 was a strange route, many overhangs are ready to take you in them, but that strangeness has given it, the ultimate beauty.
On the entrance there was a gate, where they welcome me to the valley of flowers. It was a 13 kilometre walk to Ghangharia which has another name of Govinddham after Sikh Guru Govind Singh Ji. The road was but I could feel that I was among nature, playing with it, respecting it. By the valley , the Lakshman Ganga or Hem Ganga could be seen, this is the place where hope resides and a siren of upcoming devastation stays. Now it goes within its joy but some stories of Pulna which village was destroyed by this very river, got to me in sadness and indifference too. Life teaches lesson, when nature does its due, its always that much dramatic. The Bhyundar village too was carrying the same blunt tale of loss and renewal. When I entered into Ghangharia, it was a different town which I thought of.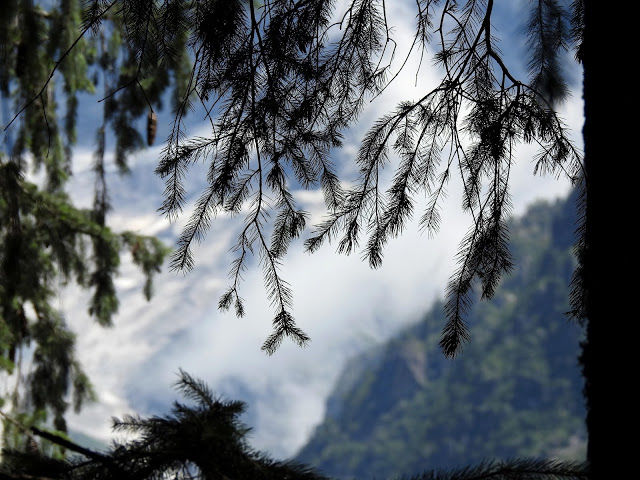 Walking by that lean stream, was a joy at peace.
This blog was originally published on  'Walker Of Peace'