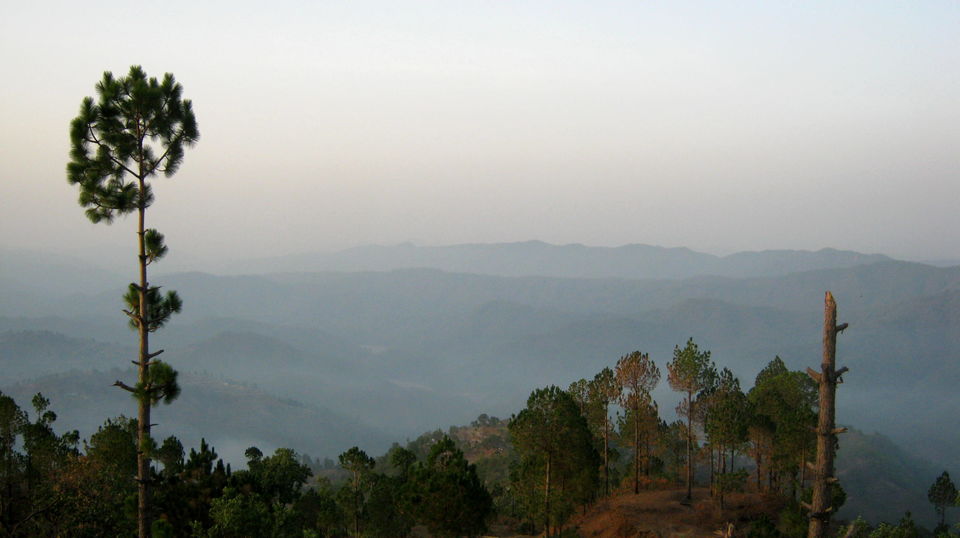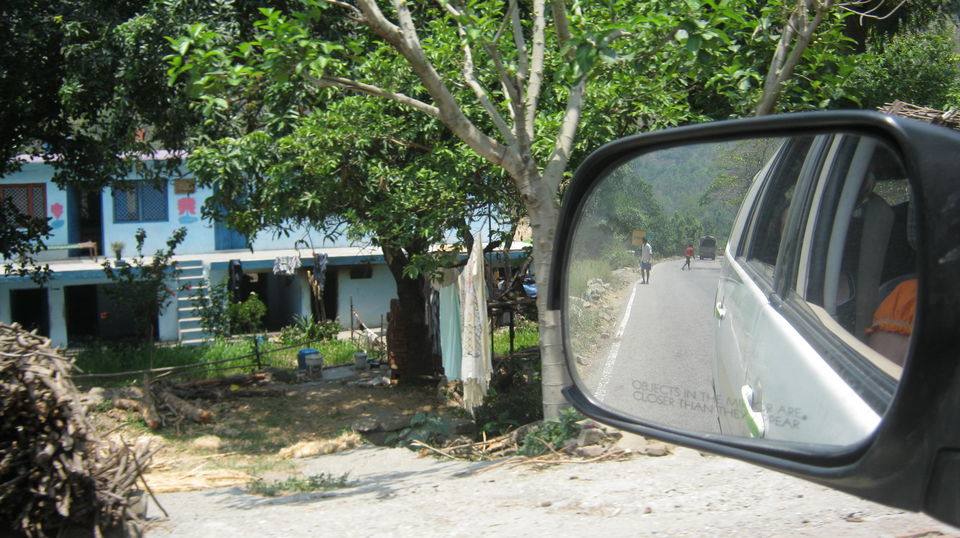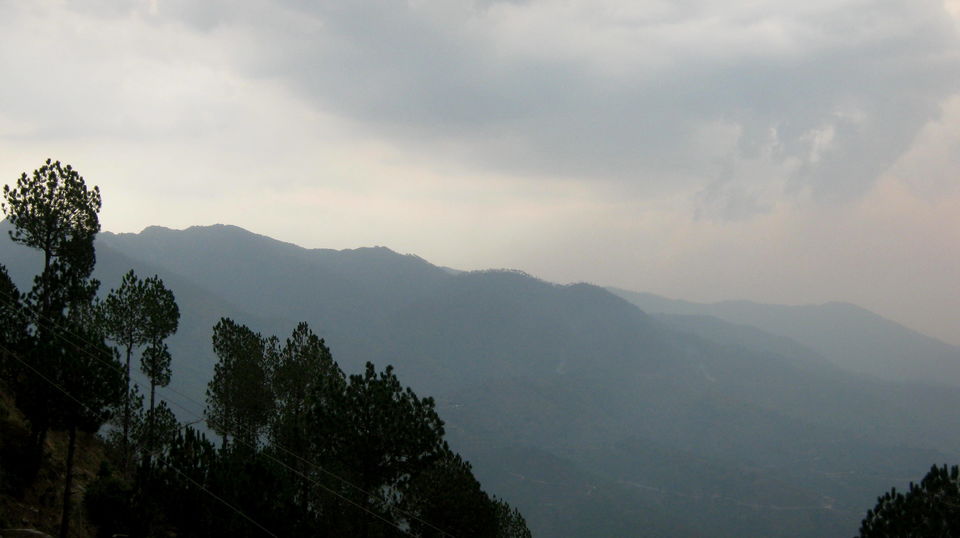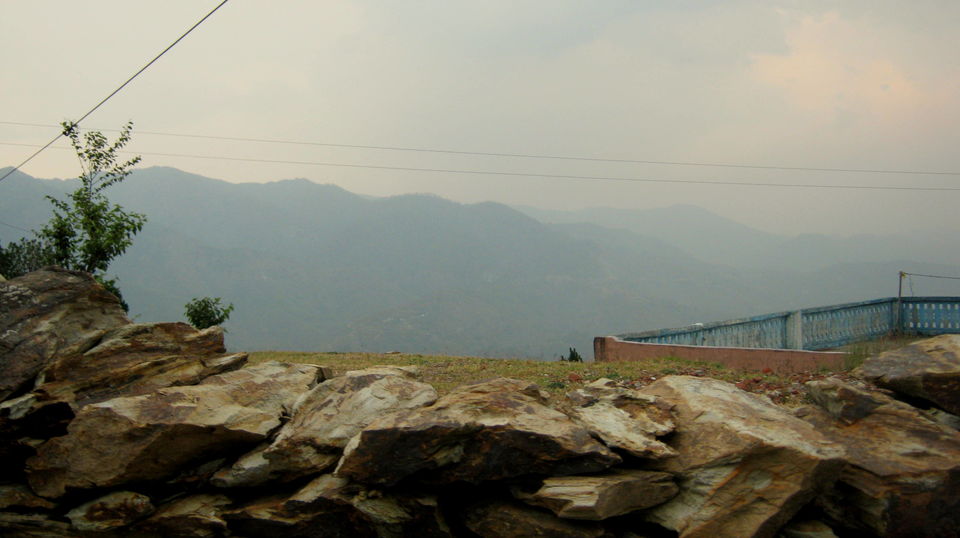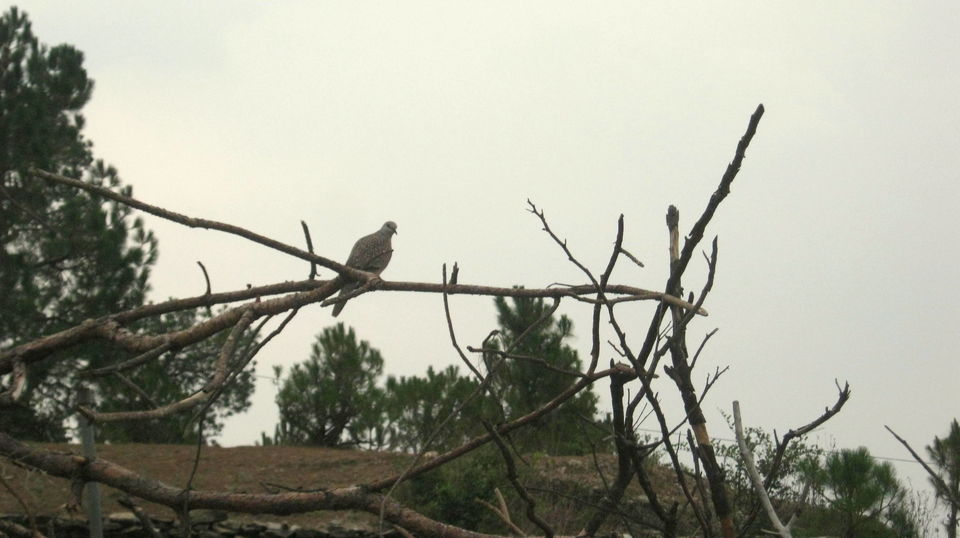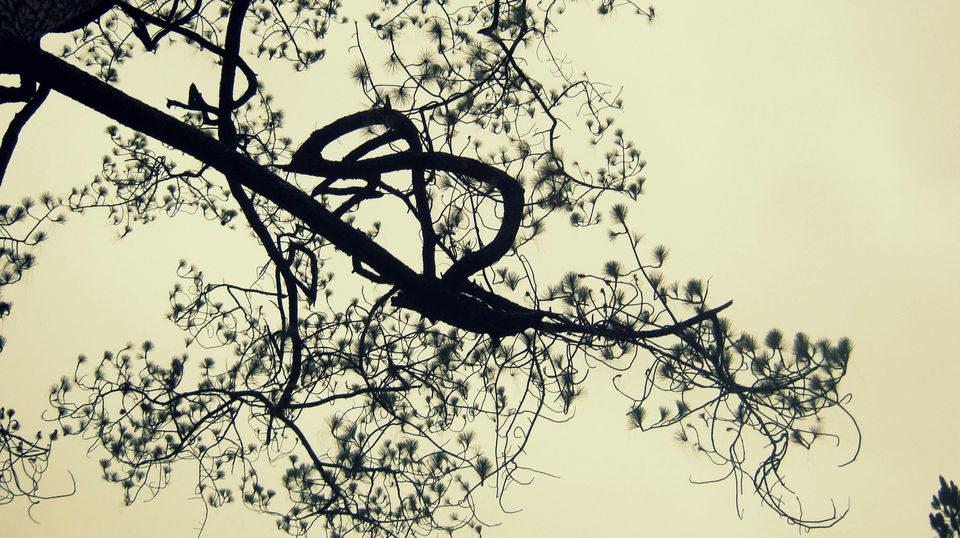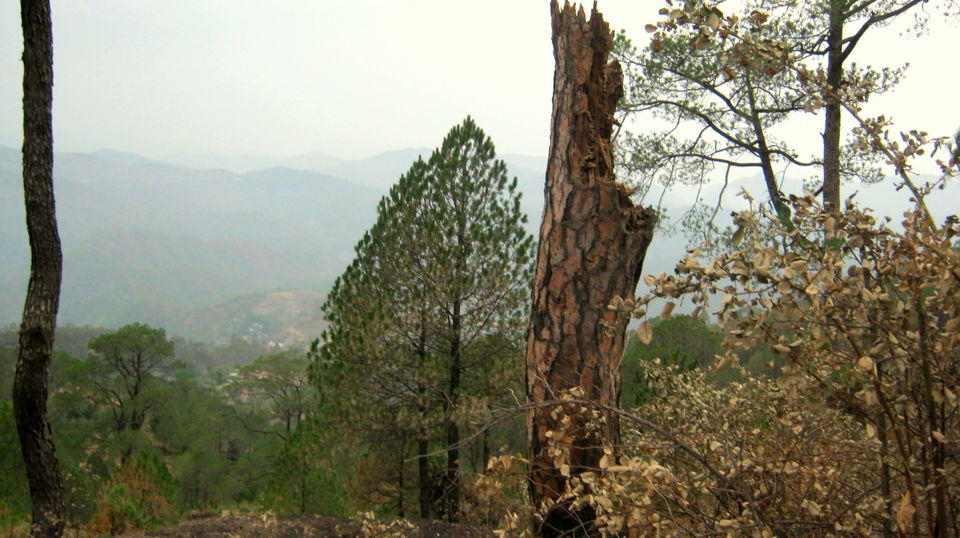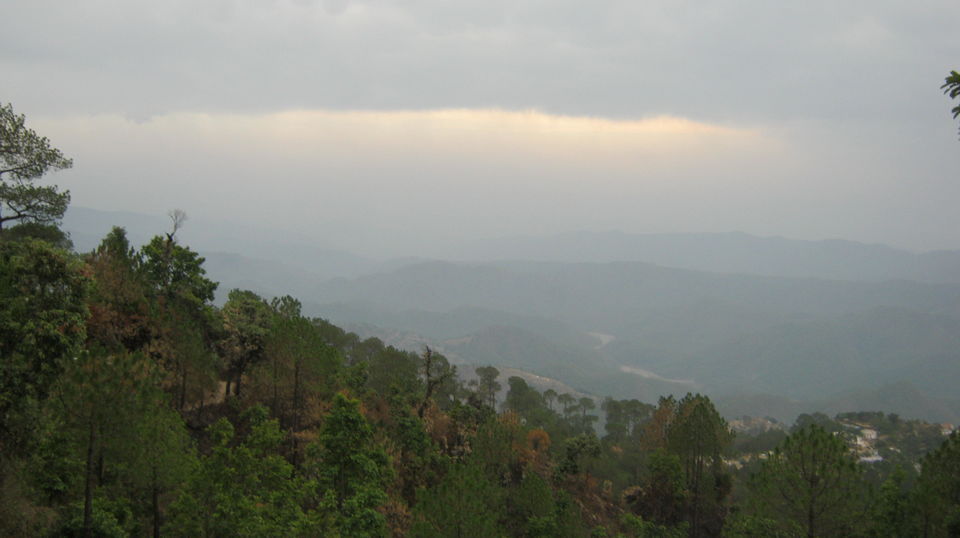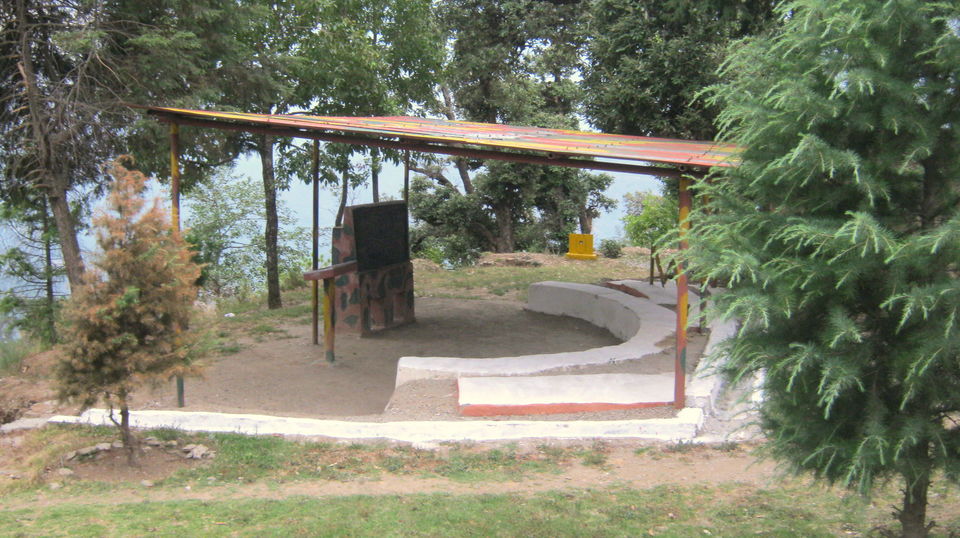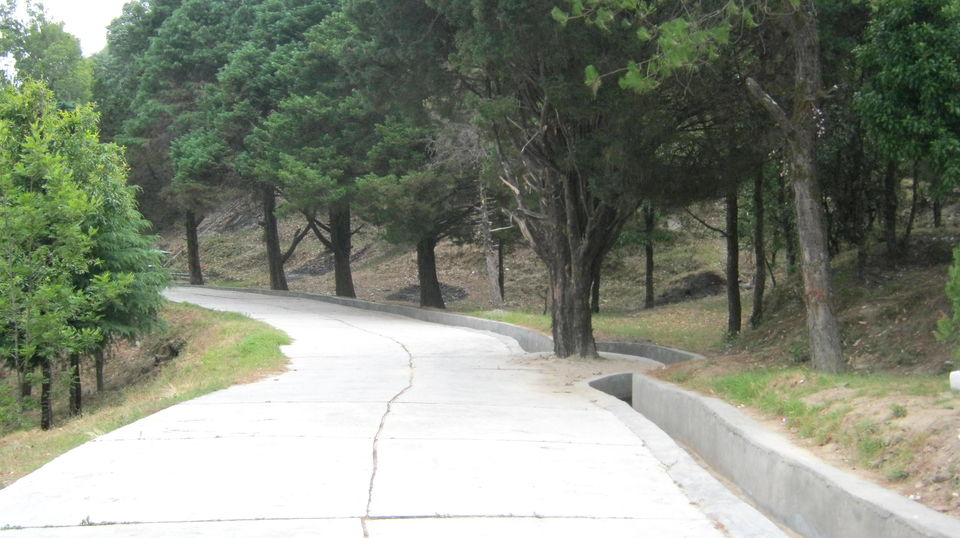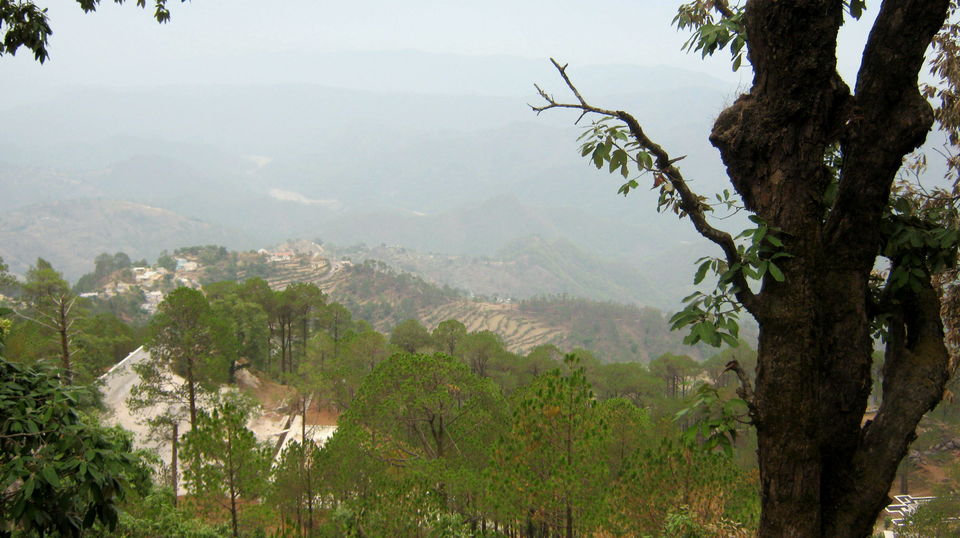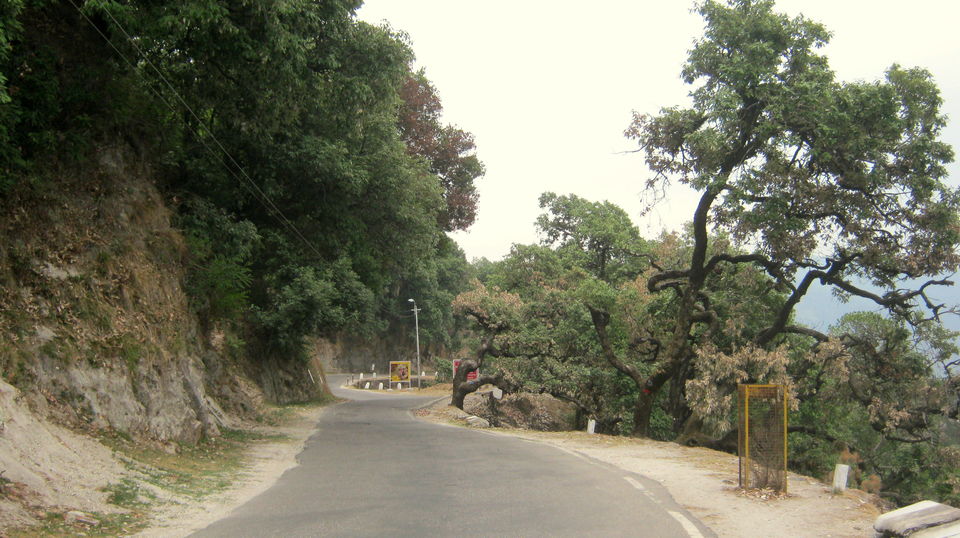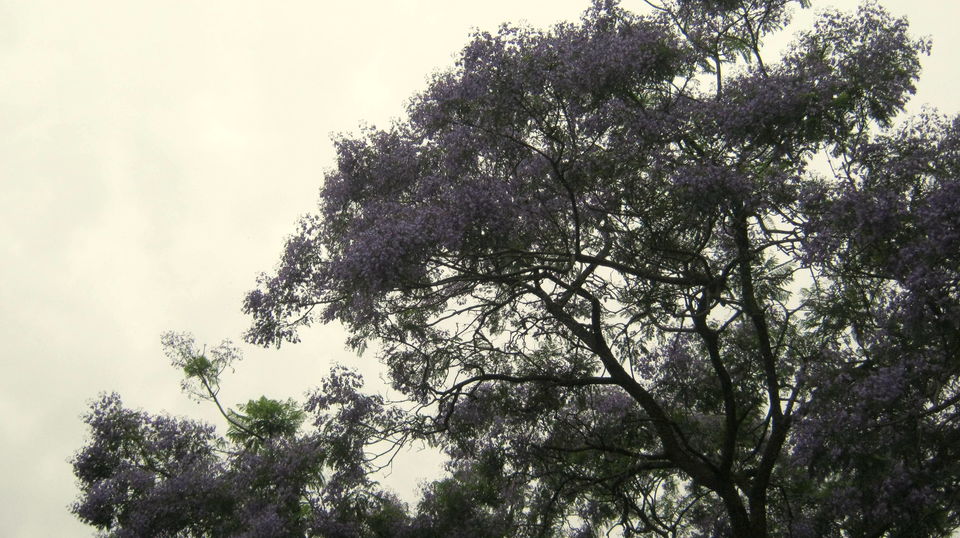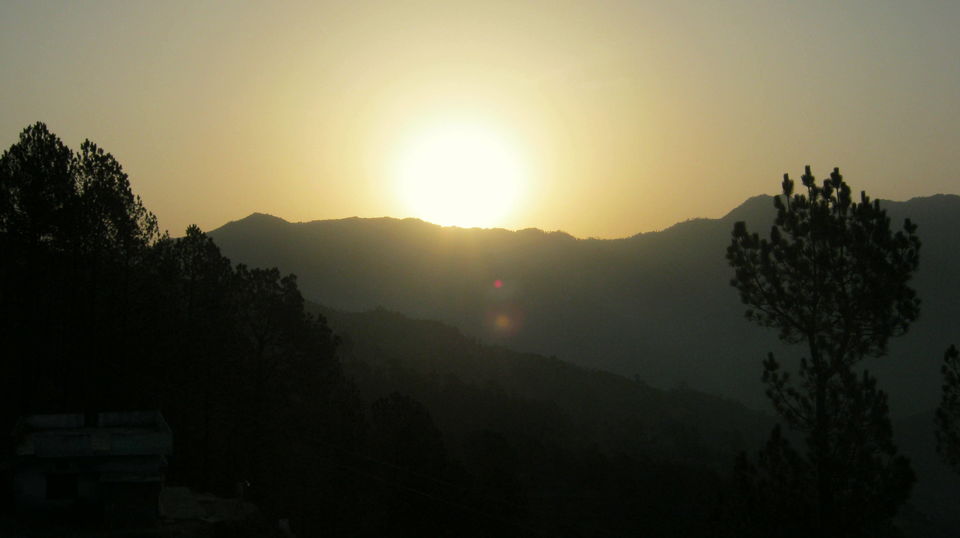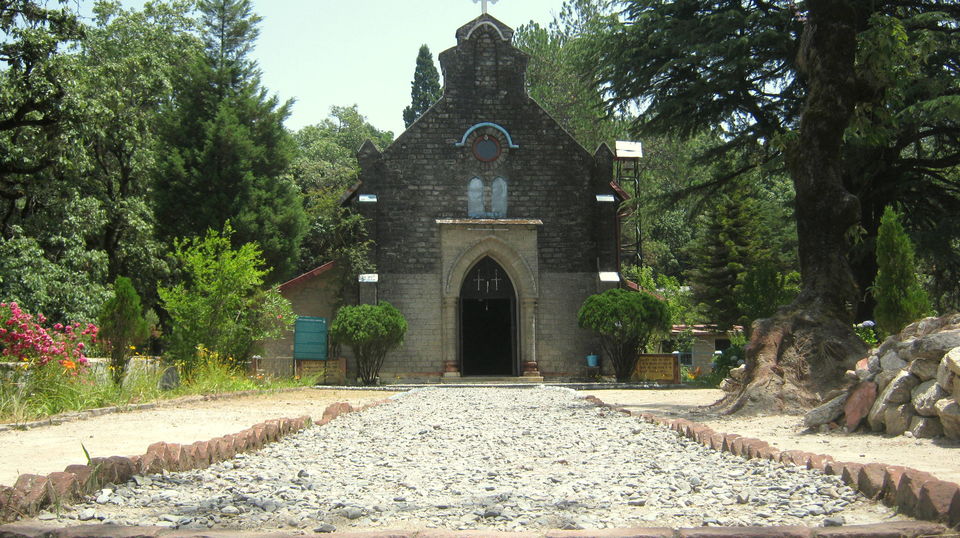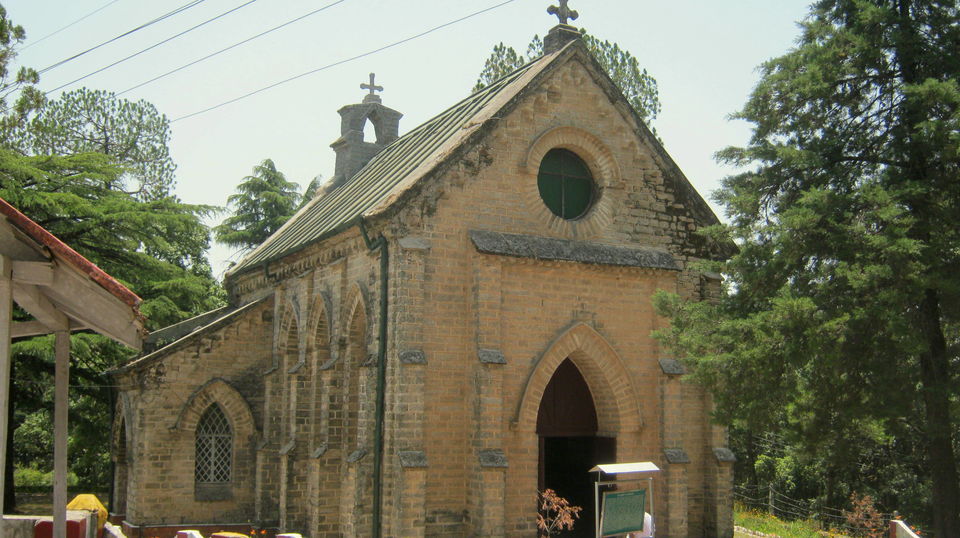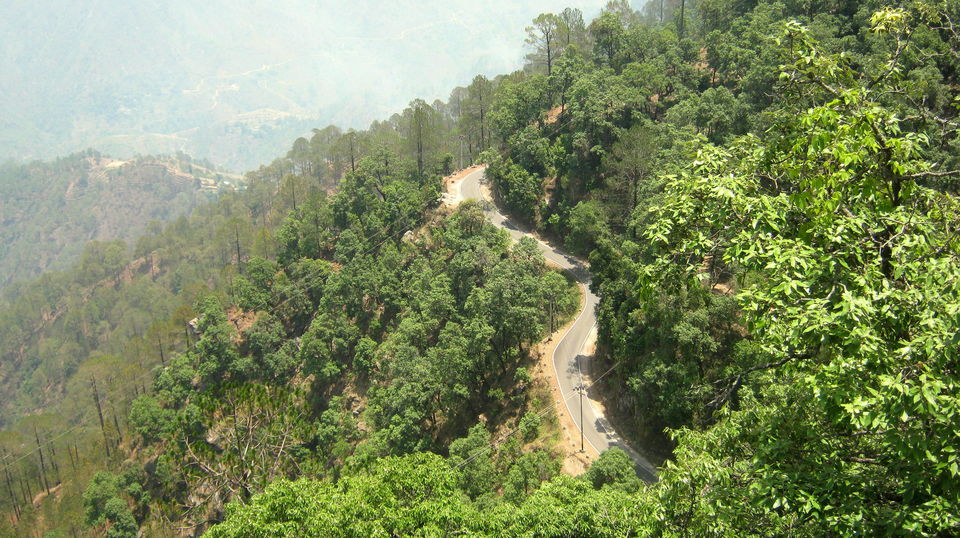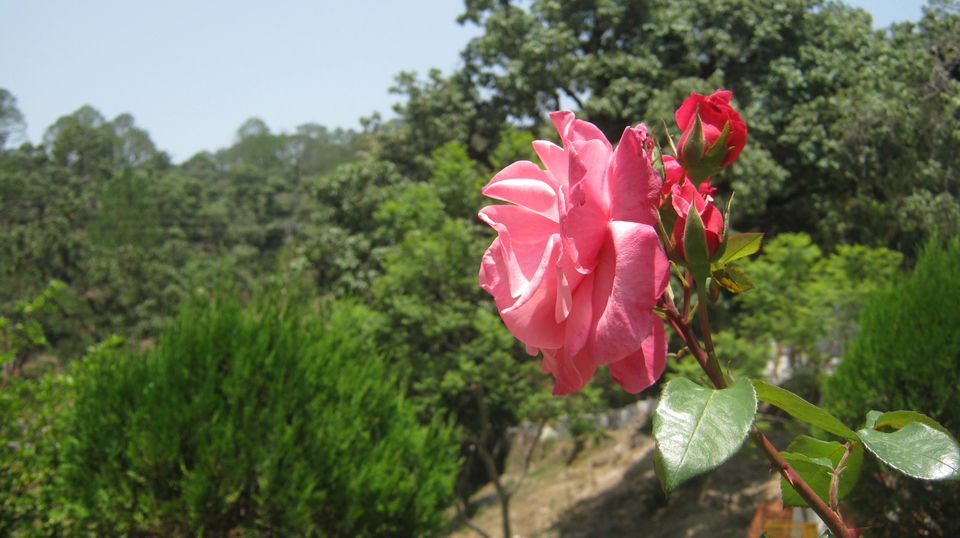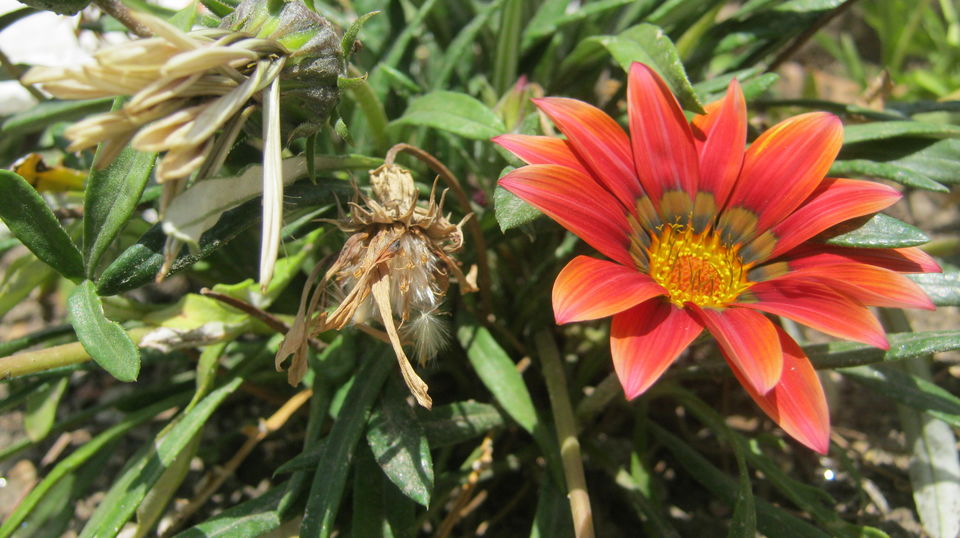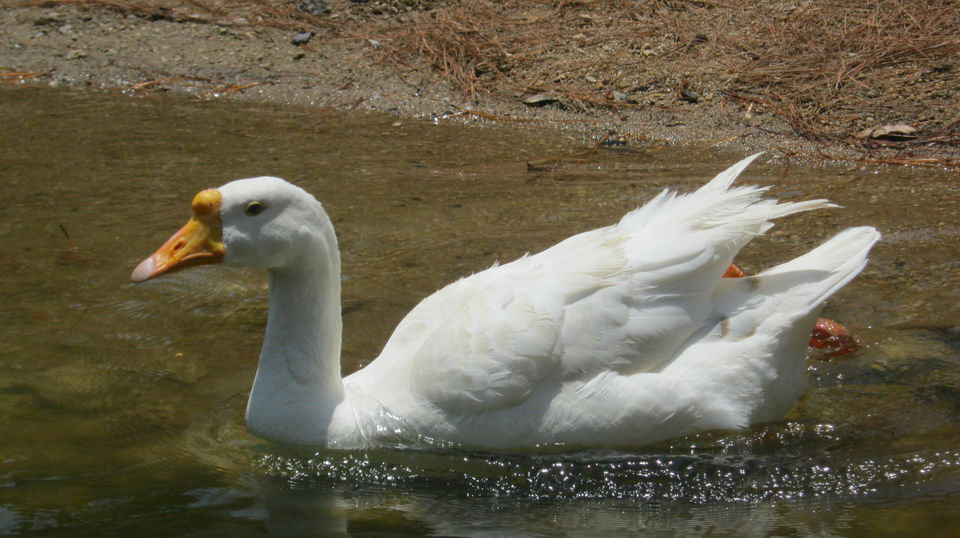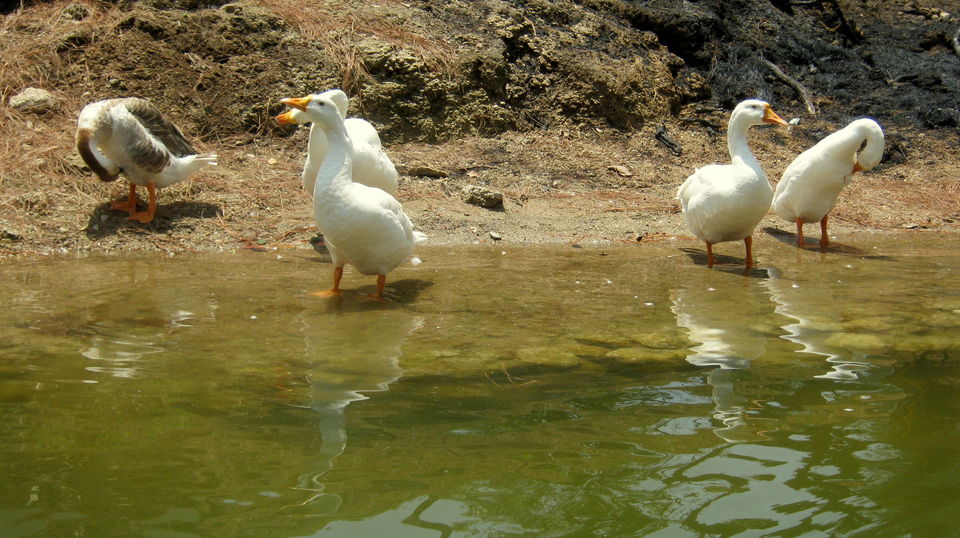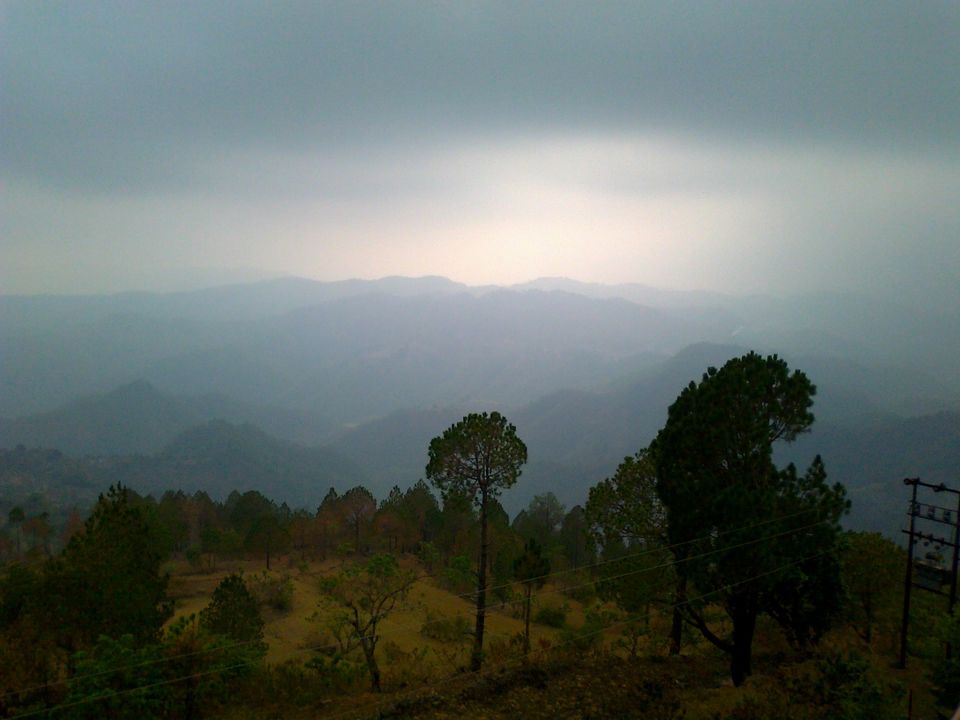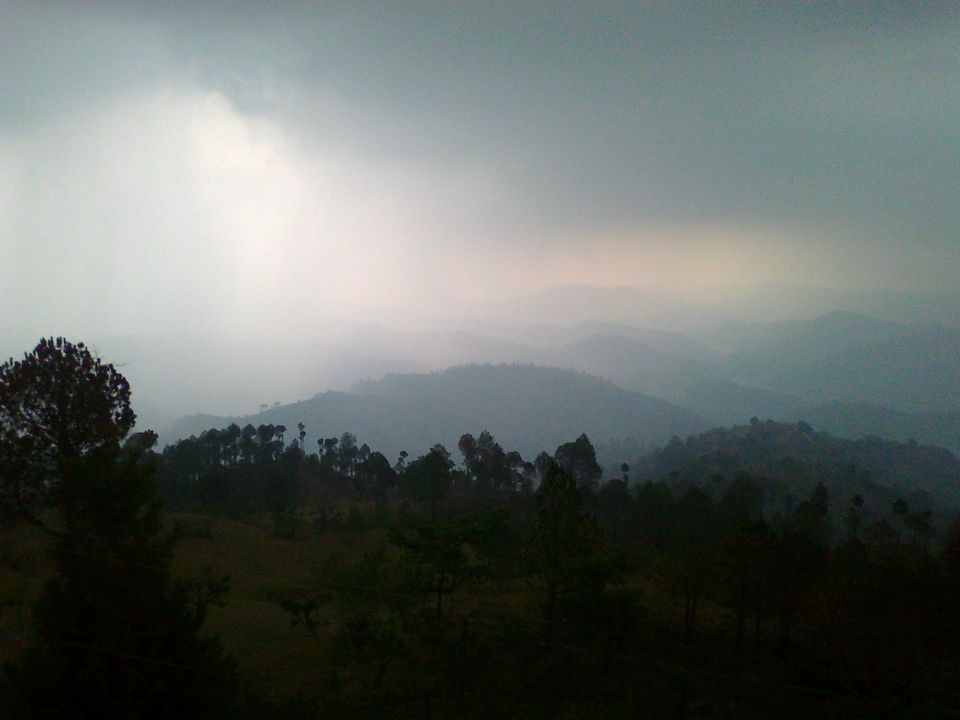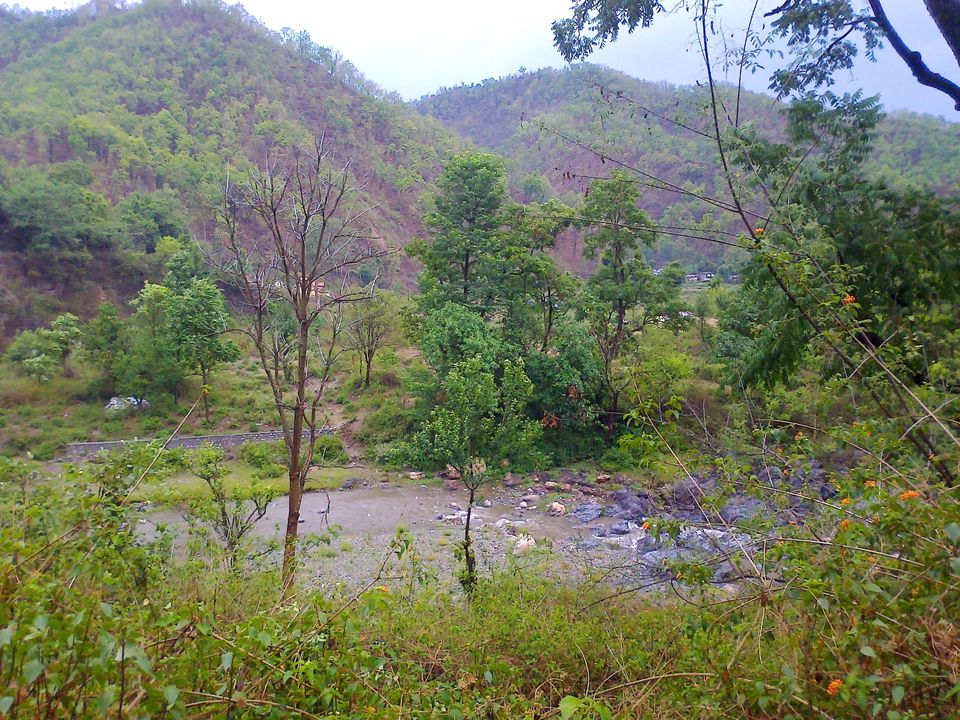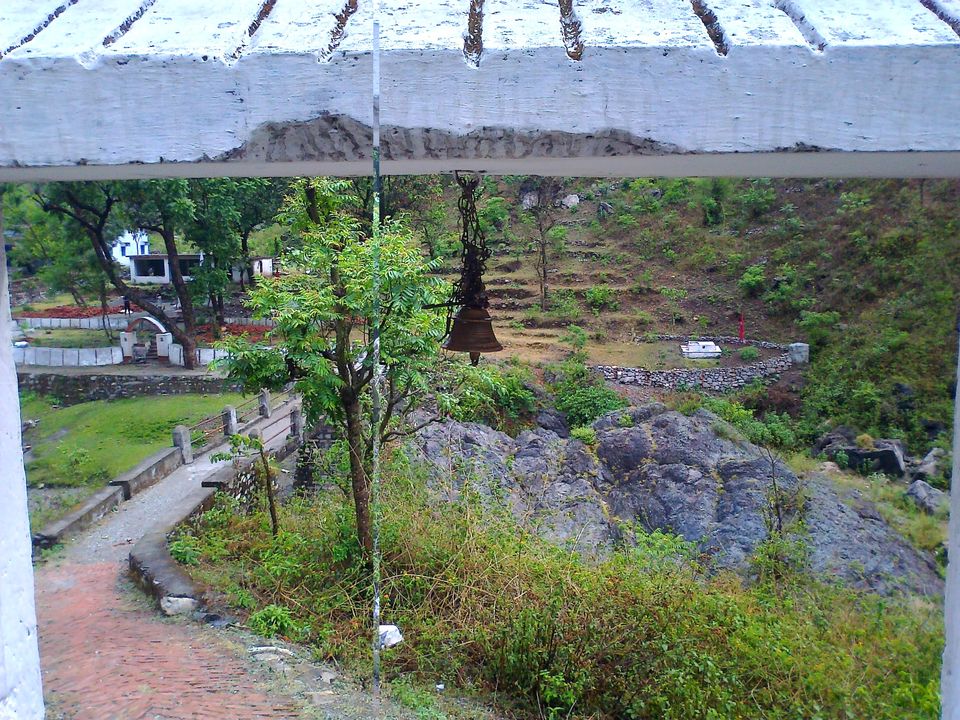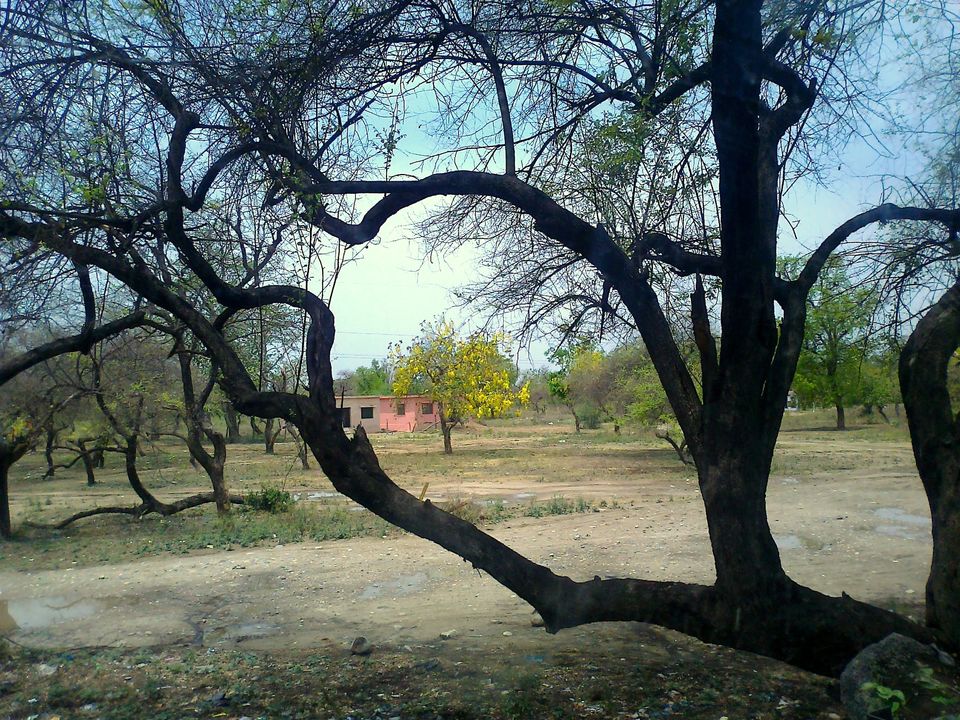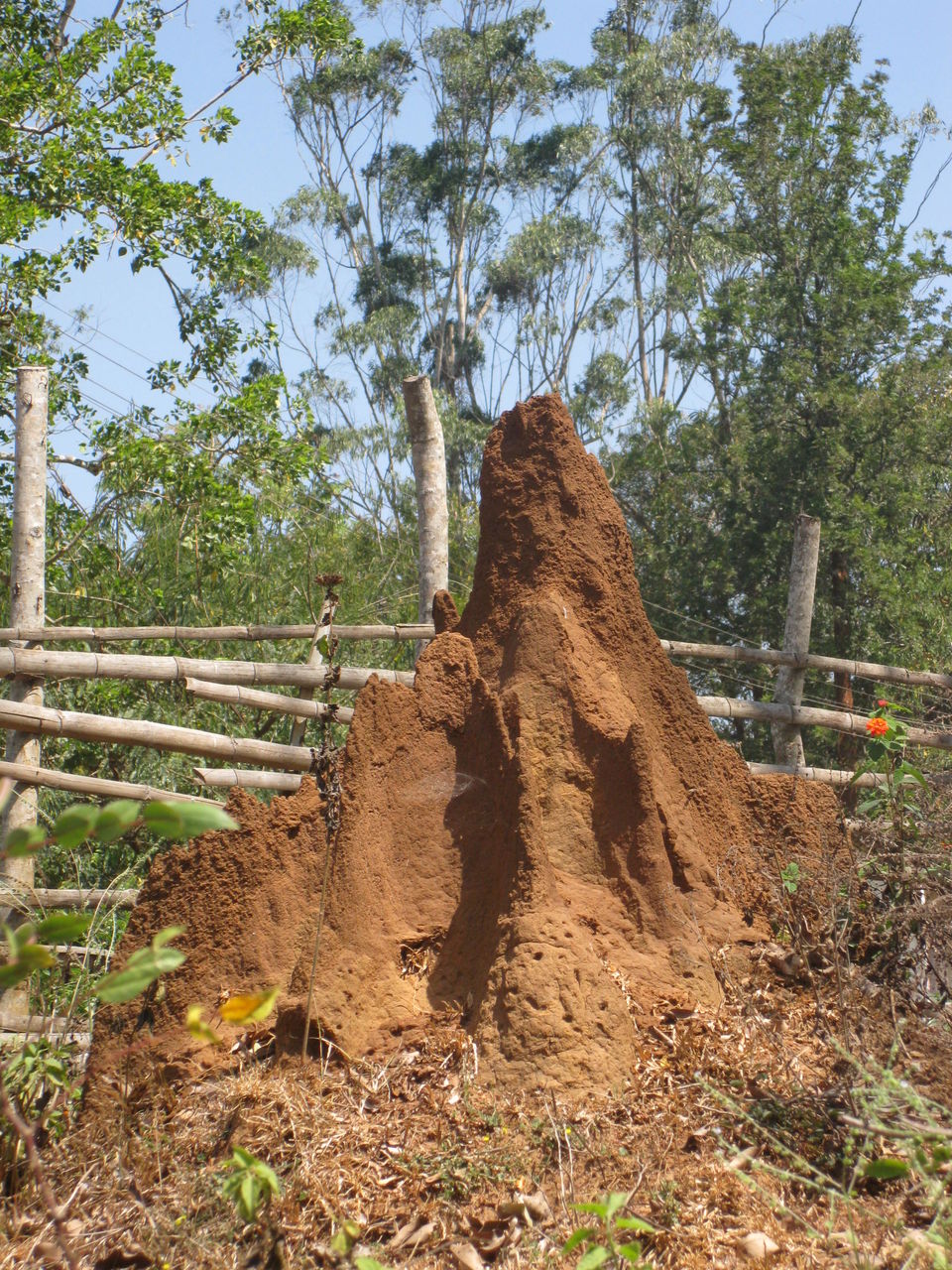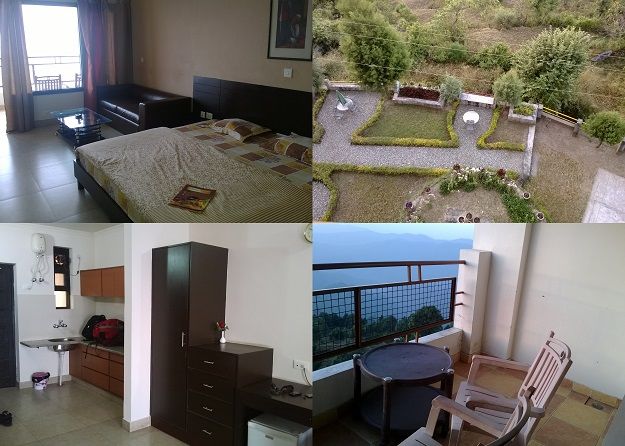 I was far away… far from the reach of the city lights, lying on the road under the twinkling dust in the mysterious qualm-less and beckoning silence of the unknown… I was walking under the moonlight and felt undaunted. I took the paths wandered by the leopards.
In less than a day, area of the land under my feet reduced from 1484 sq. km to 6.08 sq. km. I had left the crowd of the capital city and reached the mystic whispers of the wild in one of the well motorable hills of Uttarakhand yet remote in its own way, Lansdowne.
With every inch I walked there, I was witnessing a magic, the way in which its beauty was growing over me. I have seen much more beautiful valleys in Khajiaar than here but the enchantment of Lansdowne's silence, its bewitching solitude, its mid-night walks are incomparable. Two days I walked there. No phones, no internet, no A/Cs and no cigarettes. I ran on the hills to see the pines being pecked. I trekked the drizzled lands to witness the majestic unseen hues of the morning star. I took calm walks under the starry stash without the fear of an animal following. I saw life on the oak branches, a Langoor feeding its baby; the calves calmly grazing and the crown headed birds amidst the mango branches playfully wandering.  I felt ultimate freedom, like a hectic voyager whose home is the road. I was aimlessly walking in the jungle, going nowhere… I found myself on the relentlessly lonely paths admiring the nature in its pristine form. Life in Landsdowne was mundane. There is nothing extraordinary there and that's why it is special. It's ordinary. There is no extravagance of startling scenes on the mountains. It's pure. It's silent. It's simple. I felt the words of Paulo Coelho coming alive in that simple domain of the landscape, "God reveals himself in simple things."
I took oblivious paths, walked and re-walked by the farmer's buffalo down the hotel I checked-in. I trekked down a kilometer that morning behind my hotel. The dust was unsettled in the dawning hours. There wasn't a single movement. And suddenly the sun peeped out of the mountains and a bedlam of chirrup awakened my dead soul. Parts of the forest wore the smell of ashes, like a dying yet simmering pillaged hay barn. The nature was enduring a forest fire and working on transforming the ashes into sand, then into mud to bear the fruits of future. Walking in the woods can be full of surprises. I spotted a termite sand mount under a pine tree, something I had seen in a natural trail sometime back. A good 4.5 feet long sand mount. It's said that the temperature inside these mounts is 5 degree less than the temperature outside. These mounts are a mark of forest's good health. Besides that, I couldn't stop myself from marveling at the architecture of these little 'city parasites', who in their own way were creating a piece of their existence in that lush green forest.
I suppose I had trekked a total of 5kms in those 2 days and walked a total of 10kms. Dawn, dusk, rain, sunlight… I had felt everything of that place just by walking. Surely this little hill station had a few tourist spots which I visited too. A 30 feet man-made lake called Bhulla taal is a popular attraction. It makes me wonder why people would play with the nature to clear out something just so they could build a self-proclaimed piece of nature. Somehow the lake didn't appeal me that much but the well-fed ducks in the lake were surely a sight of beauty. Then besides this you have the local market and the military market for buying souvenirs. Also the amazing part of this place, of course after those amazing strolls was its churches. I remember visiting two of them. St. James church was a catholic church built in late 1930s. This church was secluded and forgotten in its time and was turned into a warehouse, then a stable and then into a stranded school. It was only after the efforts of Ft. James that in 1980s this church built itself up again in its glory and was given a status of a place to worship. It is a small beautiful church with a story themed in transformation. I spotted a few monarchs flapping their wings on wild daisies in the church garden. It was as if the nature had covered miles of time with the church. While admiring the hot bricks of the church under the sun, I remembered a haiku written by Basho and for the first time understood the depth of its creation.
'Wake, butterfly –
its late, we've miles
to go together.'
Lansdowne is growing, growing in the sense of business. New tourist spots, bill board advertisements of hotels capturing your attention the moment you step into the hills, commercial establishments in the local market… I was told by a local that in a few years the place will be completely different from what it is now. He meant that the place would no longer be quiet. It was sad to have realized that after wreathing a connection with this place. It was only in its silence that I found myself fully awakened. This place had given me moments of beauty to be cherished in sullen times. My endless walks on the hills had made me feel as if I was fully alive. I met people-less paths, paths covered by the heads of the bending trees. In the heart of cantonment golf area I had sat in a student-less open school silently calling for the kids to taste education. I had seen the bumble bees buzzing on wild flowers. It was the untouched nature that had touched my heart. It was the pink rose bush in the monotony of the green pine trees that had given me moments of joy to be cherished. I remember reading Basho in my balcony while reminiscing the beauty of that rose in the wild.
"Violets—
how precious on
a mountain path."
I had seen heaven under my feet and over my head here and realized that we can never have enough of nature. Its wilderness speaks life. Its dark night shining in the stars creates silhouettes of trees in its silent tress. It's a host of stars. And the best time to visit this place is in the monsoon. It rained that day, when I was leaving. It turned this land into a place I had never seen and the roads I had never walked on. The tangling dust was washed away and the trees had grown greener. The rivers sounded more rapturous and there was more life to the place now. It was new and it turned unknown and my hands flipped the dog ears of my diary and I left Lansdowne with a few last words by Thoreau—
"We need the tonic of wildness...At the same time that we are earnest to explore and learn all things, we require that all things be mysterious and unexplorable, that land and sea be indefinitely wild, unsurveyed and unfathomed by us because unfathomable. We can never have enough of nature." 
How to reach here
Two trains run from Delhi to Kotdwara (Mussorie express and Garhwal express). From Kotdwara, a private cab costs approx Rs.1000. Start from anywhere in India and reach Haridwar. From Haridwar, take a bus to Kotdwara. This will take approximately an hour. From Kotdwara petrol pump near the bus stand, take a private/shared cab to Lansdowne. Shared cab take Rs. 70/person. Shared cabs are also good and are not too crowded contrary to popular beliefs.