Walking the walled city streets
Eating is an necessity but exploring food is an art. I respect art, I love art  & I love writing about food. Started with the heat of passion for food – My journey to the walled city of Delhi or  own "purani dili"  & trust me purani dili has something special for everyone.
Being extremely crowded & dilapidated I was excited and all geared up to start my food journey in the aromatic lanes. These bustling streets has a legacy, a history, story of sinking you in its vibrant & irresistible charm. Life seems a part of movie while exploring the streets, the  charismatic artistic food legacies are definitely going to satisfy your inner soul.
Note: You will find yourself disengage from the life while you walk the bustling bazaars of Old Delhi. Not to worry temptation being everywhere will never make you lost your way in the busy bustling lanes. The best time to start your walk is a perfect 11:00 am experiencing the unfolding colors of the streets.
Setting my food goals here's how I stared my journey.
Shyam Sweets 
Serving mouth watering crisp and puffy bedmi Puri since 1910 served with Aloo sabzi & pickle. An old delhi specialty which is irrestible . A simple shop with newspaper articles framed and standing table to eat the delicacies .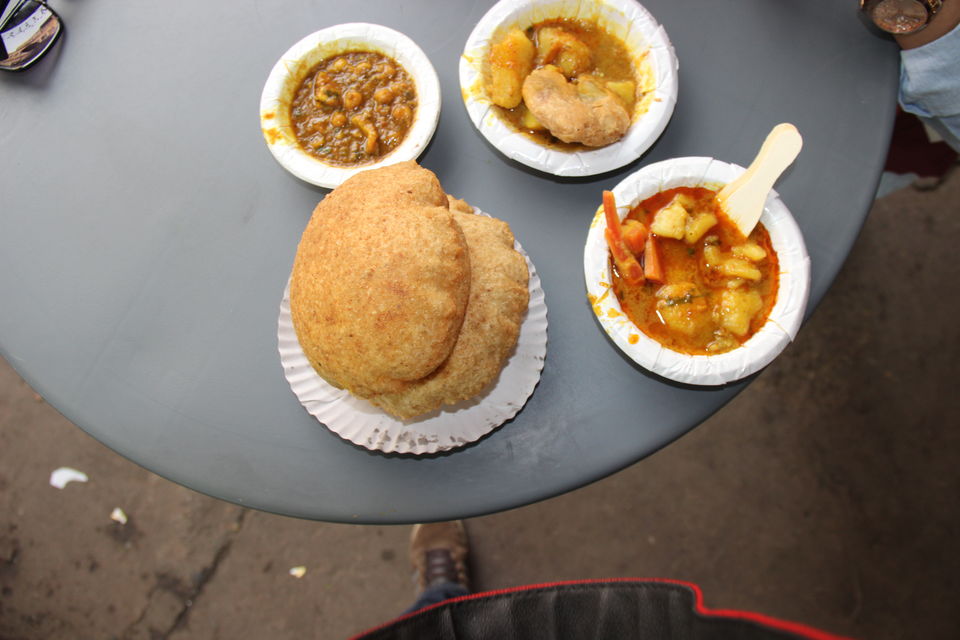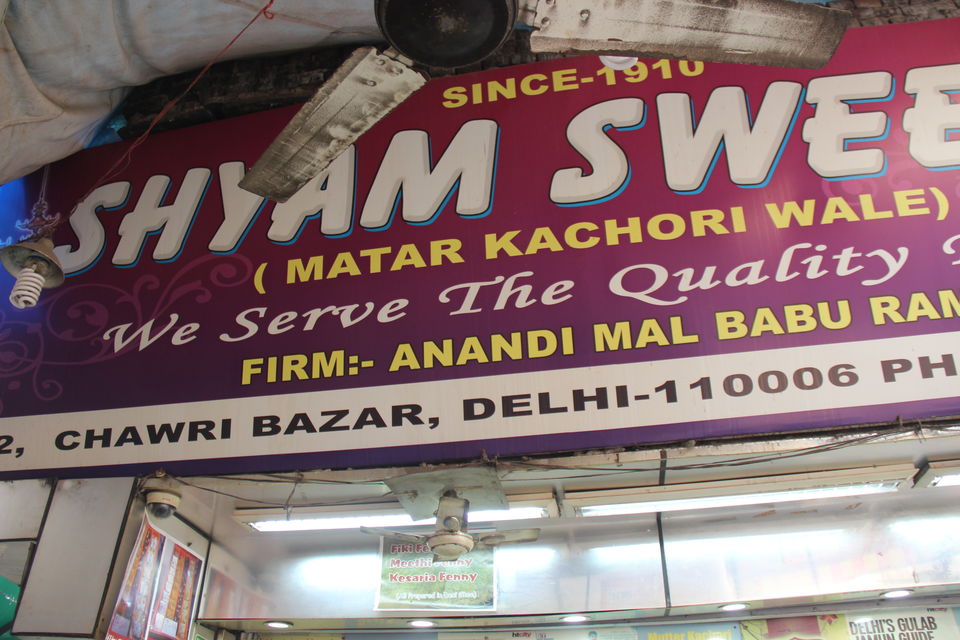 Pulling tradition since last years they have their own secret recipe for bedmi puri. With served just till 1 pm you  will find halwai rolling out and frying hot crispy puri for you. 
Have their matar kachori and you will find yourself involved in a savory affair. It just melts with every bite you take , served with chana's prepared secretly is a perfect kick to your taste buds.  I found people trying halwa with small kachori's shaped crispy puffs which they call Nagori Halwa . Beside all this shyam sweet offers kachori, samosa, paneer pakoras, gajar halwa and gulab jamun too. They start around 08:00 am in the morning till 09:00 pm, but bedmi puri is served till 01:00 pm. Perfect Breakfast place! Ravishing affair.
Popular : Bedmi Puri , Matar Kachori , Nagori Halwa , Daal Kachori, Birmi
Address : 112, Chowk Barshahbulla, Near Chawari Bazar Metro Station, Chawri Bazar, Central, Delhi NCR
Cusine - Mithai , Street Food/Chaat , Facilities : Pure Vegetarian Take Away
Cost – Rs 200 for two people (approx.)

 Haji Tea Point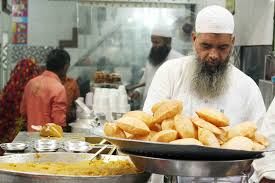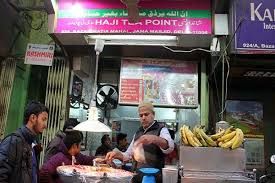 Opened in 1960's by Haji Shahadutullah, a sweet affair! My craving for having tea took me here. Indeed a crowded place full of people have puri aloo sabzi with halwa . Simple on interiors you will find a place to sit too.
Loaded with ghee and sugar, the halwa just melts in mouth making you experience the unexperienced walled favorite. For a moment I just forgot on calories so that I can concentrate on the exclusive halwa. With this bloated stomach I decided to have special tea (which I went for), an escape to heaven was the initial thought that popped up immediately after my first sip.
With a panoramic view of Jama Masjid they serve shahi thukda in evening, a high on taste & definitely an irresistible affair !
Adreess : 924, Matia Mahal Bazaar
Time 6 am to midnight
Popular : Puri Aloo sabzi , Halwa , Shahi Thukda , Masala Tea, Ginger Tea
Cost : Rs 80 onwards for two
Daulat ki Chat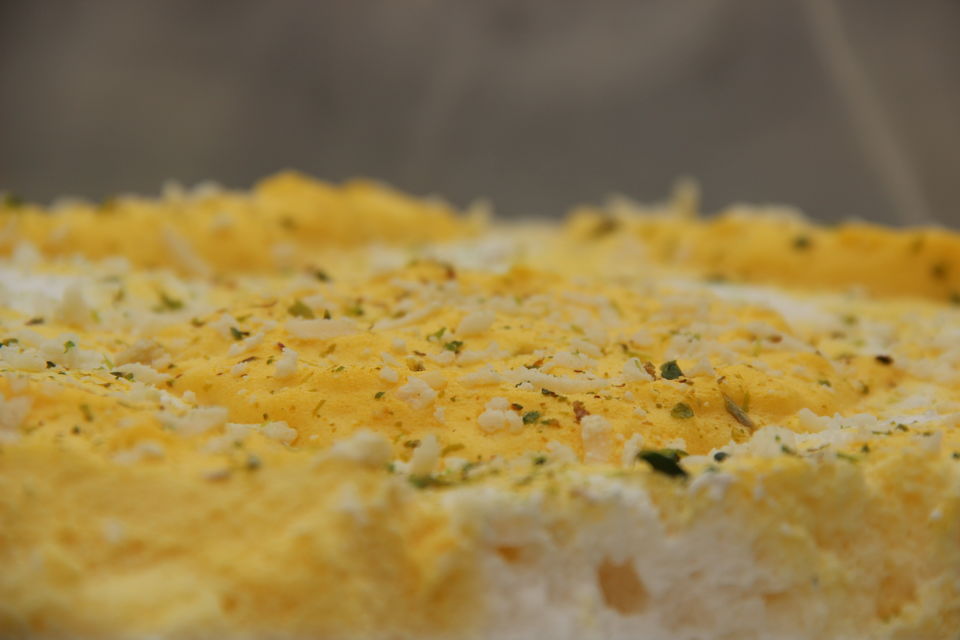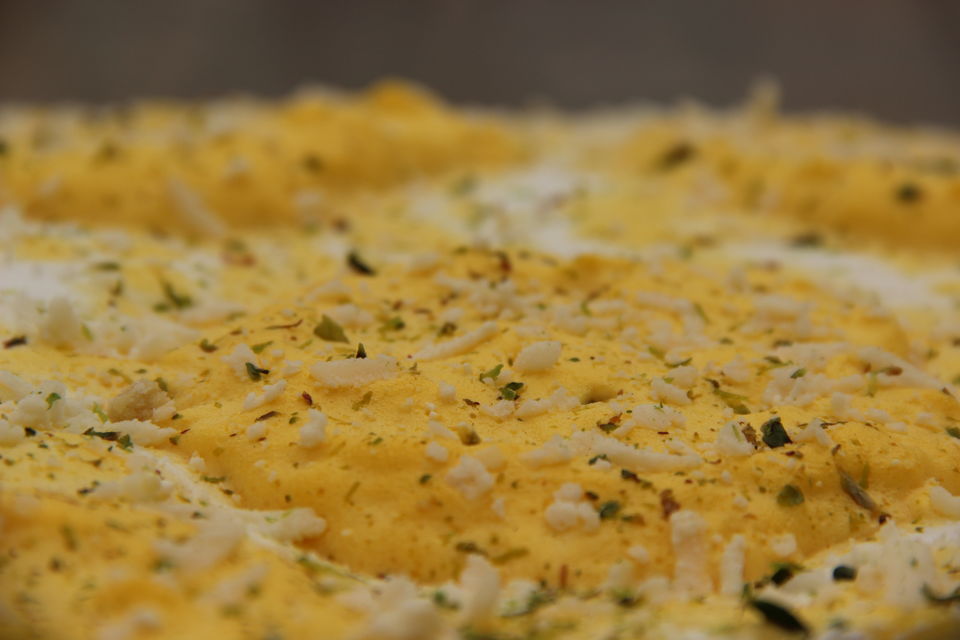 With an exhilarated spirit I continued exploring the definite other don't miss out places of old delhi  & while swarming the chawari bazaar streets with heady aromas all around i finally got a chance to try a piece of heaven " Daulat Ki Chat " that is precisely available only in old delhi .

A light foamy desert  which is a result of overnight beating of milk  served with crushed special made khoya . A chandni chowk specialty available precisely in winters . There is no special or famous shop for a lavish affair , walking down the streets you will find many hawkers carrying chat in large containers claiming to be the best . I tried mine at Ajab Singh . The khoya & pistachio dressing on top makes it more tempting . You can also place a bulk order for this flavoursome chat provided you know to bargain well ! A scrumptious affair ! 
Address: Kinari Bazar Rd, Katra Shah N Shah, Old Delhi
Cost : Rs 20 per plate
Karim's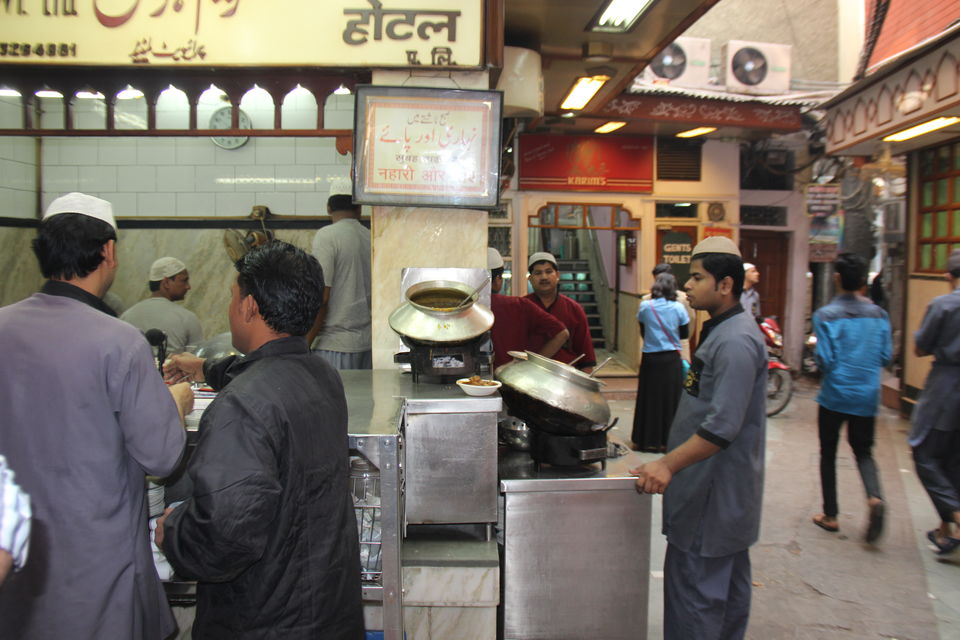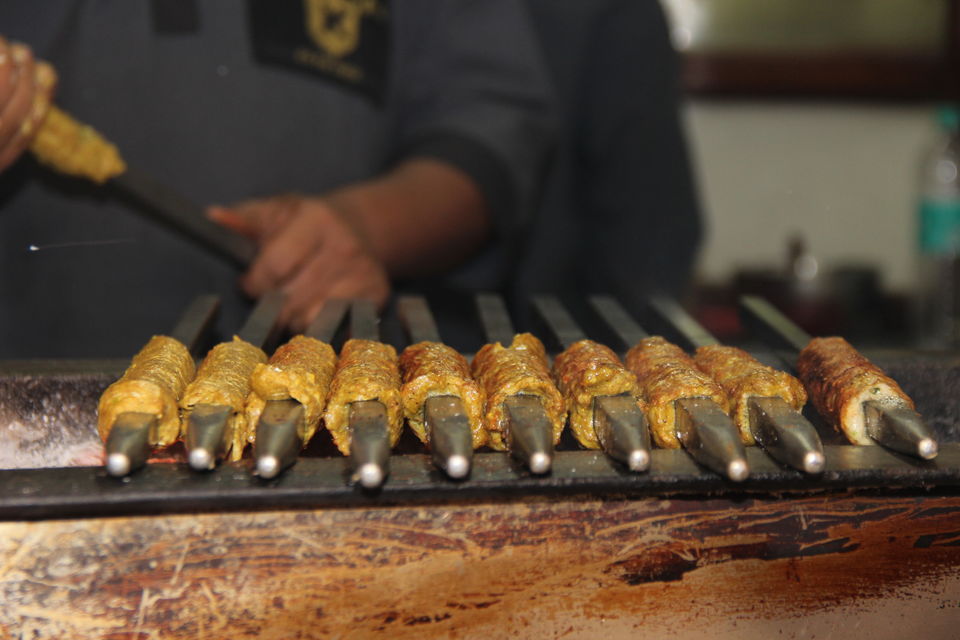 The most beloved haunt of old Delhi . Developed & perfected under the patronage of Emperors & Empresses serving the royal taste since 1913. Haji Kariumuddin the grandfather of present owner started in the alleyway near to Jama Masjid, where his descendants are still serving legacies to world. Each recipe is a closely guarded secret with simple infrastructure and interiors you will find it full to his capability.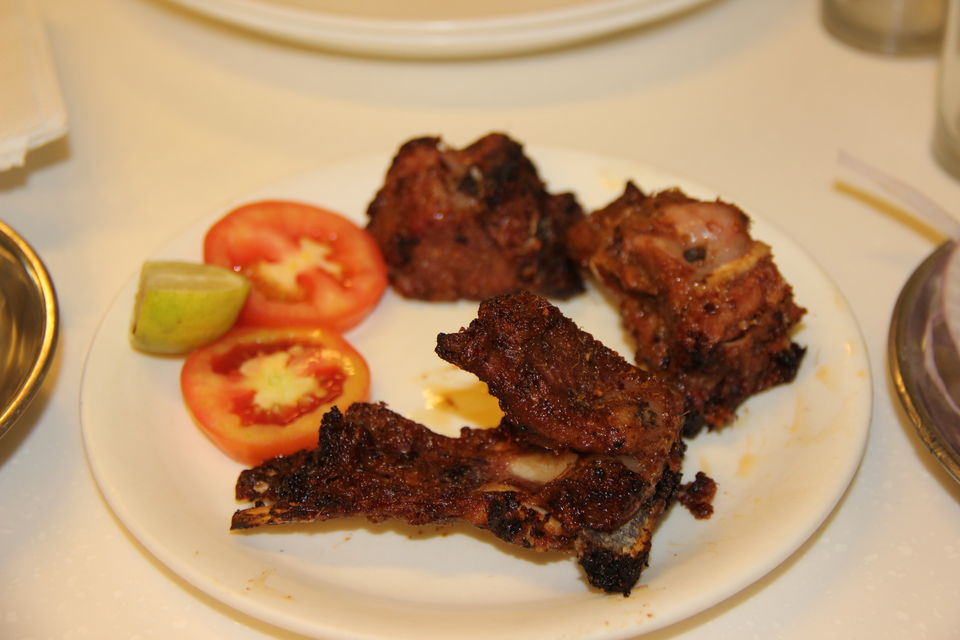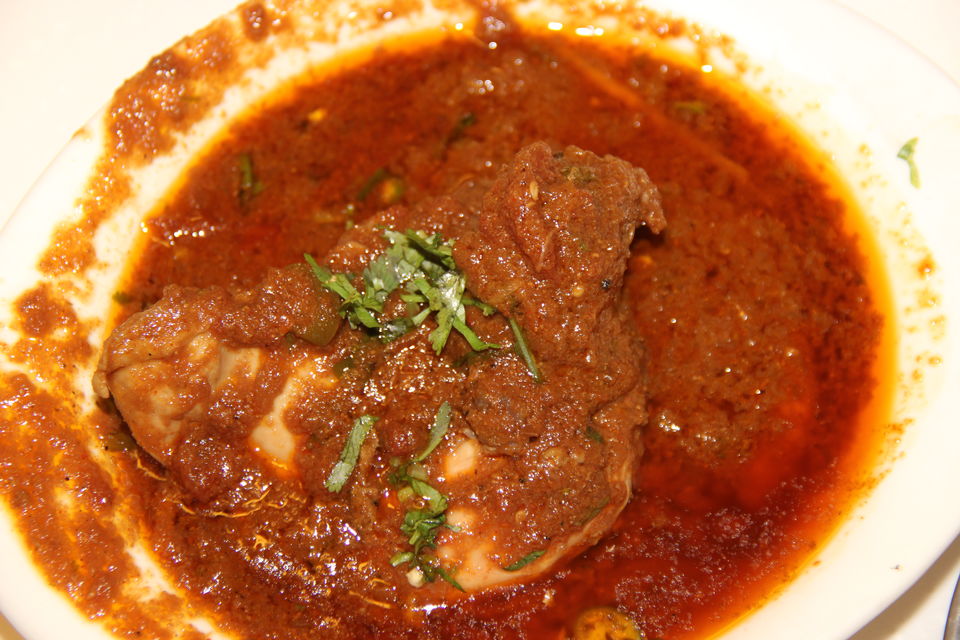 The aged culinary art of karims – the secret to good food has followers coming all world . The original outlet near jama masjid is a gastronomical delight . From the list try these mouth watering and extremely tempting Mutton Burra , Mutton Raan , Luscious kebabs  , Mutton Stew , scrumptious Badam Pasanda , Chicken Noor Jehan , Chicken saag , Chicken Jahangir with crisp Khamiri Roti & Chicken Biryani . Everything is so perfectly cooked & its tenderness will make lick your fingers .  
* Their famous Nihari is available in breakfast only ( 09:30 am to 11:00 pm ) with khimiri roti . A whole night preparation .
*Another exclusive dish " Tandorri Bakra – A full goat stuffed with dry fruits , basmati rice , minced meat and secret spices . This will definatley require a group full of hungry people to finish the dish and also available on pre – order
*Still not done for all the  sweet tooth try Kheer Banzari – traditional cardamom & chopped pistachio rice pudding ) and Shahi Thukda – fried bread soaked in condensed milk topped with dry fruits and this is what I call a kick end to the scrumptious fir for the choicest mughali delicacies.
Address : Jama Masjid, Gali Kababian, Old Delhi
Cost : Rs 300 onwards (for two)
Popular : Mutton Burra, Mutton Raan, Seekh kabab, Mutton Stew, Aloo Ghost, Chicken Jahangiri, Nahari, Badam Pasanda, Mutton Qorma, Chicken Saag 
Some home take aways's   
The Zing's the king – Noori Masale
One stop masala junction that everybody bows . Started in 1928 , they are serving masala's of all kinds to all the good eateries . Its obvious to get your own masala while exploring the place as the aroma will definitely hit your head . You will find people asking readymade mix masala's from loose customize mix of pack of whole masala .

The best : Everything is best  ! Must try's Stew Masala , Bombay Biryani Masala , Kofta Masala , Gosht Masala & Nahari Masala . The another best thing about Noori – you will find the cooking directions printed at the back of each box . A must try affair !
Address : 1431-32, Bazar Chitli Qabarnear Jama Masjid
Cost : Rs 50 onwards
Attar Palace
Walking the streets of chitli bazaar you will find many shops for a attar buy . Simple décor loaded with small &big genie type attar bottles . Try your smell , ask for a tester and select your smell. With the special attar you will find some famous perfumes copied attar available at really amazing prices. These places are also perfect for aggarbatti's purchase .
Tip : Let the smell style and then select your preference . Don't forget to bargain .
My try's : Arabic Night , Ice Cool , Cool water
Address : Bazaar Chitli Qabar near Jama Masjid
cost : Rs 80 onwards
Local Bakery Items – Russ and Cake Russ
Spot your perfect from the freshly baked bakery delights .
Dates & Smiles from Old Delhi
Being the part of holy food during Ramadan " Khajoor " can easily be spotted in the gali nukkads of old delhi . With different varieties available select your best date with dates .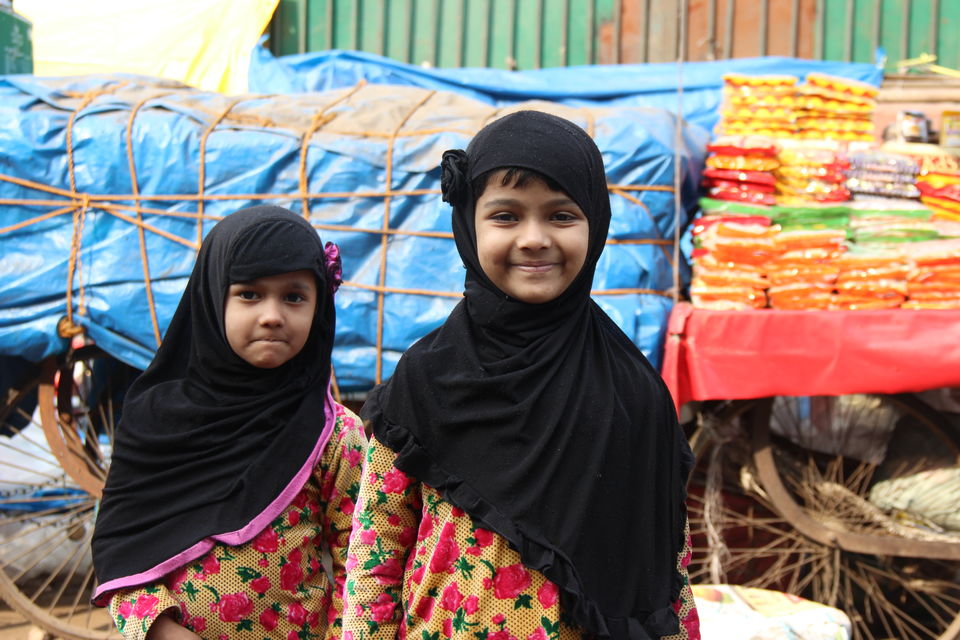 " Perfect smiles for the perfect end to the walk."