"The silence of nature is very real. It surrounds you…you can feel it." – Ted Trueblood
They say Mumbai is a land of opportunities. Everyone here is in a hurry and the city is always abuzz with sounds of the local trains, traffic jams, vendors shouting on the streets, and people chasing their destinies in all directions. A moment of peace and calm is a much coveted thing amidst this chaos, but the city has got everything to offer except that. Often one has to take refuge in the places lying on the outskirts for a short breather, before again setting out to make a mark in this dense ocean of people named Mumbai.
One such place is Matheran, which by the virtue of its location in Western Ghats aptly means "forest on the forehead". Just two hours away from Mumbai, Matheran is touted as the smallest hill station of India. You can take a train to Neral, and then either a taxi or a toy train, which takes double time than a taxi but drops straight near the market, are the two options to proceed ahead to Matheran. Alternatively, the destination makes for a good road trip too. Difference in temperature is palpable as one nears the destination and the open space without all the dissonance is an instant pacifier.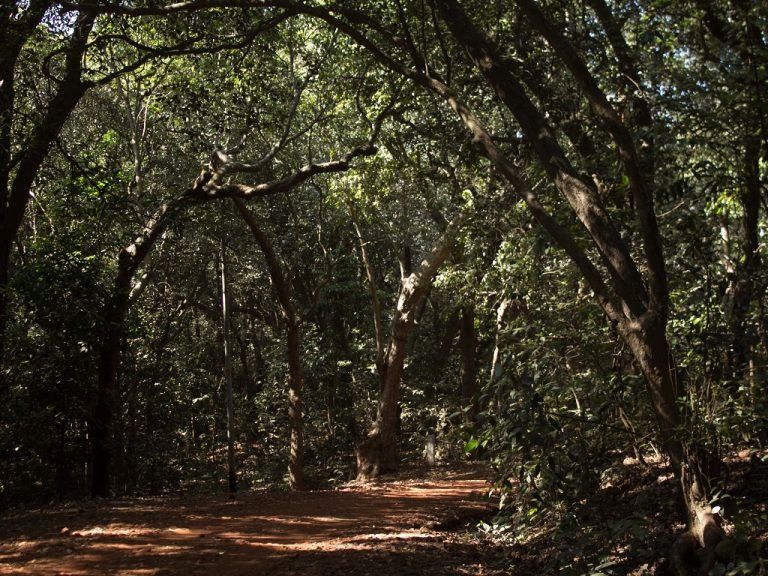 matheran roads. This is what the roads in Matheran look like
My first memories of this place are filled with horses and lots of hungry, mischievous monkeys. The former with fancy names like Facebook, Twitter, Charming, etc. serve as an important mode of transportation here. I was surprised to see that there's hardly any piece of land that has been made into roads. Vehicles are not allowed inside and horse carts and hand pulled rickshaws are the only way to commute; the best way though remains to walk down the beautiful streets.
The hamlet with its red laterite soil, which will leave your shoes stained for a long time, and abundance of trees has been declared an eco-sensitive region, which makes it join the ranks of many wildlife sanctuaries and national parks in India. There are several vantage points spread across the area which are all easily accessible by foot and hopping from one of them to the other fills up the day. Though some of them have enviable views, many can be skipped due to redundancy; better to soak in the quiescence of a few than to rush through all pro forma, right? Some of my favorite ones are Malang point, Sunset point, One tree hill and Louisa point.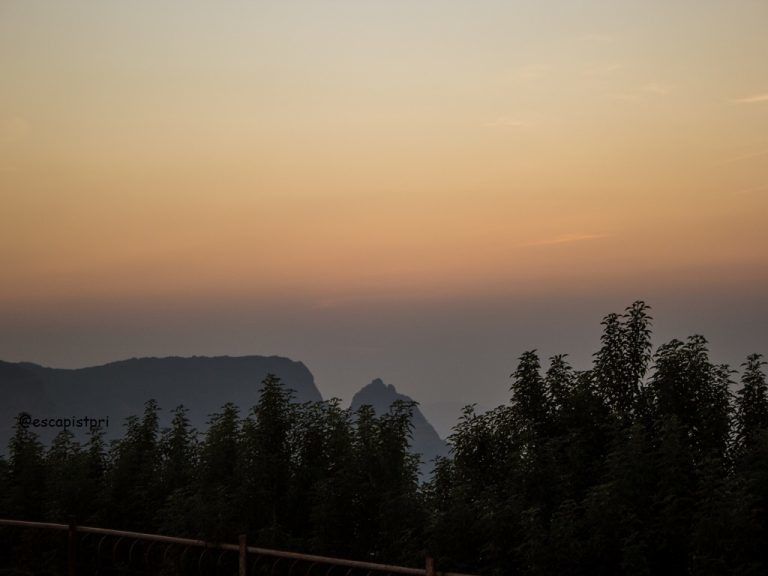 The Sun goes down at the famous sunset pointThe Sun goes down at the famous sunset point
To hike all day in the lap of nature, feeling the slowing down of time as I got lost in my thoughts while sitting at the edge of a cliff at one of the viewpoints, the place uplifted my spirit like no other thing. With a camera in my hand and a feeling far from exhaustion, I was spoilt for choice whenever the path ramified. After a long day, my friends and I had a good night's sleep at one of the homestays, but not before we have had a quintessential bonfire in the jungle with spooky conversations and ubiquitous howling of dogs while being surrounded by the eerie looking woods of Matheran.
It's hard to express Matheran in words, but, there's something about the place that very few places are capable of offering. Its eco-friendliness, virginal, pristine quality, endless wooded paths where one could gladly hike all day and still not feel tired, the ease of going from one point to another and a sense of refreshment that comes with such beautiful panoramas everywhere, going to Matheran is one of the best places one can think of to unwind. From a nature lover, family to a couple or a solo traveler, the place has something for all.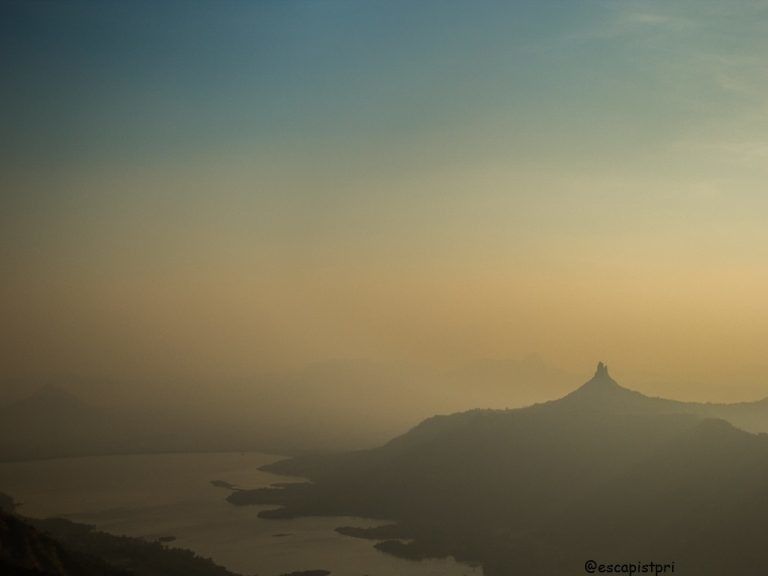 View from Malang pointView from Malang point
Additional information about Matheran –
You can do zip lining at 3000 ft between the Loiusa and Honeymoon point!
There are a few good hotels in the area to choose from like Neemrana, Westend, Adamo, Lord's Central, etc. which can give you a complete sense of refreshment from the city life. Though one can choose to make a day trip and return by the evening, it is really recommended that you stay a night.
Ask the locals there to know about the homestays, and many will be ready to accommodate you for as less as Rs.300 a night.
The local honey produced here is said to be amongst the finest in India.
Always carry a water bottle as there are plenty of snacks and tea shops around the market area but they sparse out on some routes.
This post was originally published on Wander With Jo.