2020 will be a hard year for most of the travellers, where so many stayed in home only with dreams most of the days. But for me, 2020 is the year, where I explored most of the unexplored and peaceful places with less crowd. Then, I got a chance to visit Ooty hillstation, located in South India which is usually a much crowded destination all the time. I visited Ooty from Coimbatore in November 2020 and I took my bike for my travel. 
Started my ride in a chill, drizzling weather the ride was too awesome and really less crowded due to some restrictions for COVID. Mettupalayam is the foothills of the Nilgiris, and one can take two routes to reach Ooty town. One is through Kotagiri and other is through Coonoor where both the routes will be equally beautiful. I took route through Coonoor, where you can cross so many unnamed waterfalls enroute.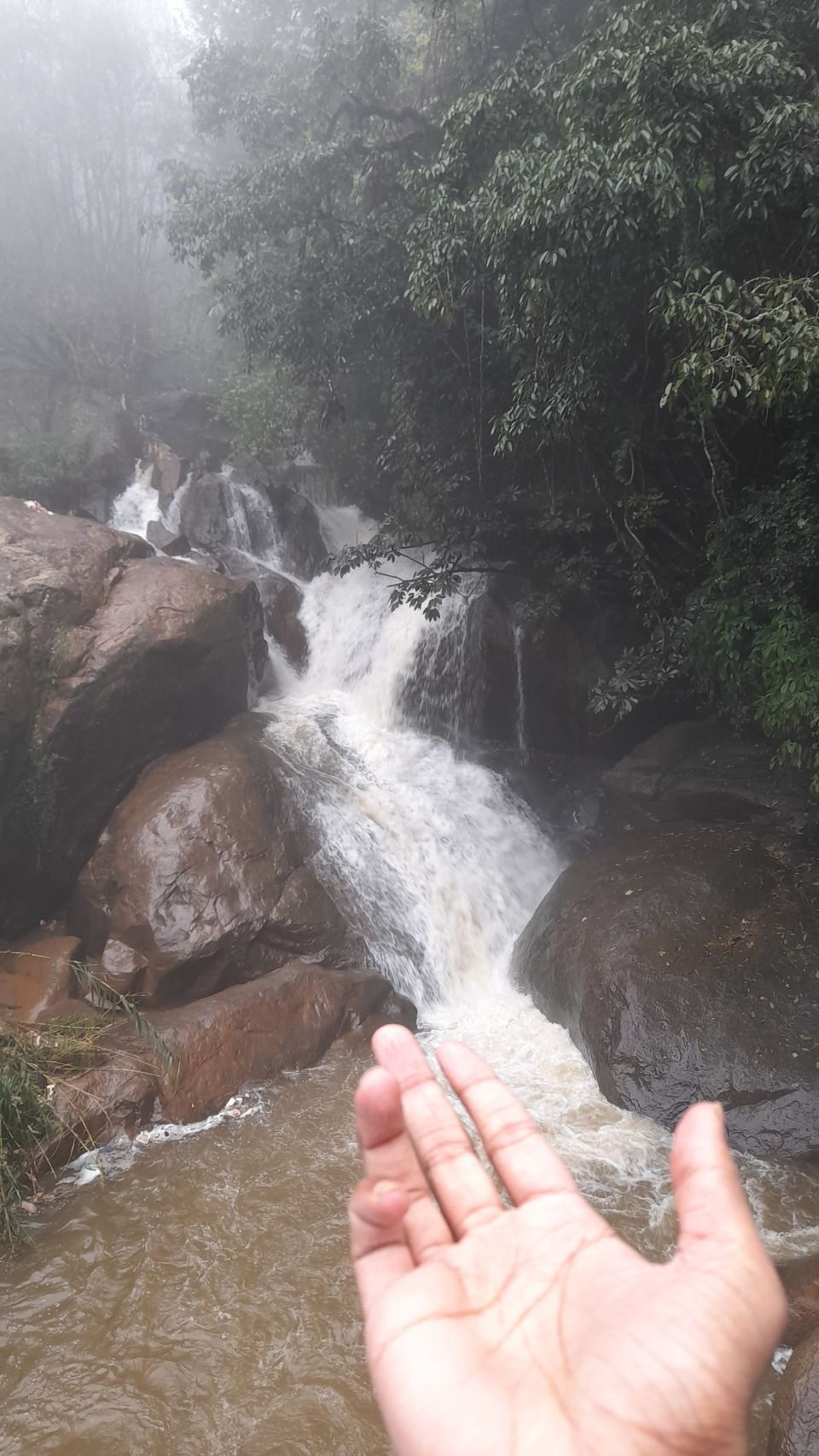 Directly, my first destination was at a place on Ooty - Mysore Highways near Sholur village. The view and weather was just awesome after a two hour drive. Just parking my bike at a bus stop nearby, I made a short trial towards a peak to catch a dam view with bird chirping sounds. Literally, there was nil persons or zero tourists in that area. Only, some bisons and bird chirping sounds surrounded me.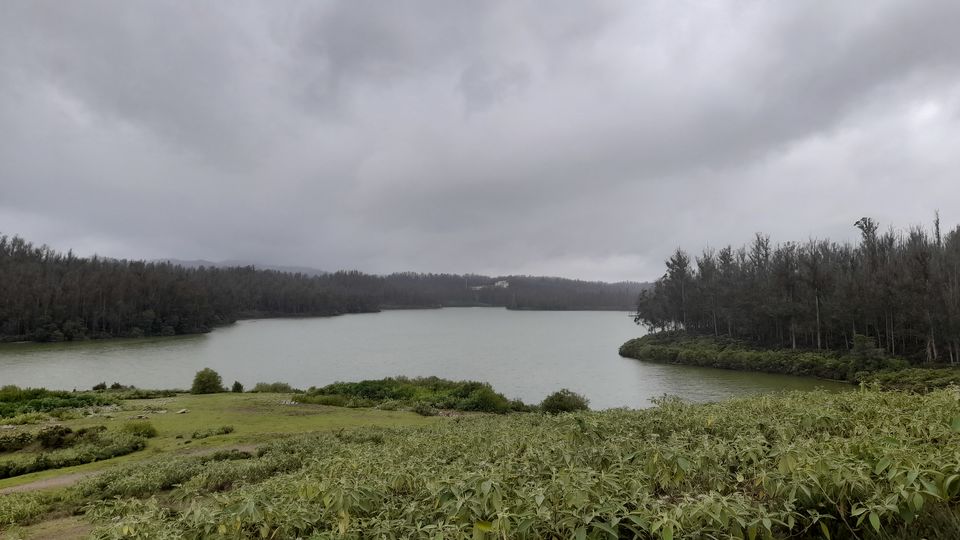 After spending some good time, it started raining and my bike headed towards some pine forests and shooting spots nearby. Then, again we had some good rain at regular intervals. And one can enjoy every spot enroute Ooty-Mysore road till Pykara falls. 
Then, headed towards Ooty town to get some carrots and some chocolates, which will gift the tastebuds. Then, the next destination was at Lovedale railway station as all other spots are already closed. It is a lovely railway station as the name insists and climate is just awesome with good mist and petrichor of eucalyptus.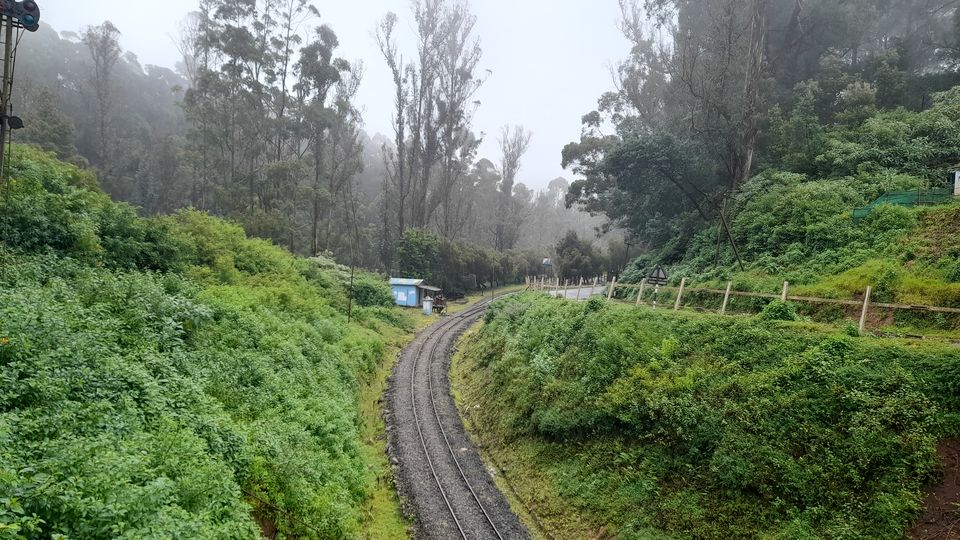 Then, there comes the highlight of the trip on the way to Coonoor road from Lovedale railway station. It takes through so many villages and good spots enroute Coonoor road junction for photography and to get some good walk. The view of the Ketti valley can be seen directly which adds more pleasure to the trip and is always away from the hustles of the tourist crowds. If chance you may encounter some good species of birds in that road.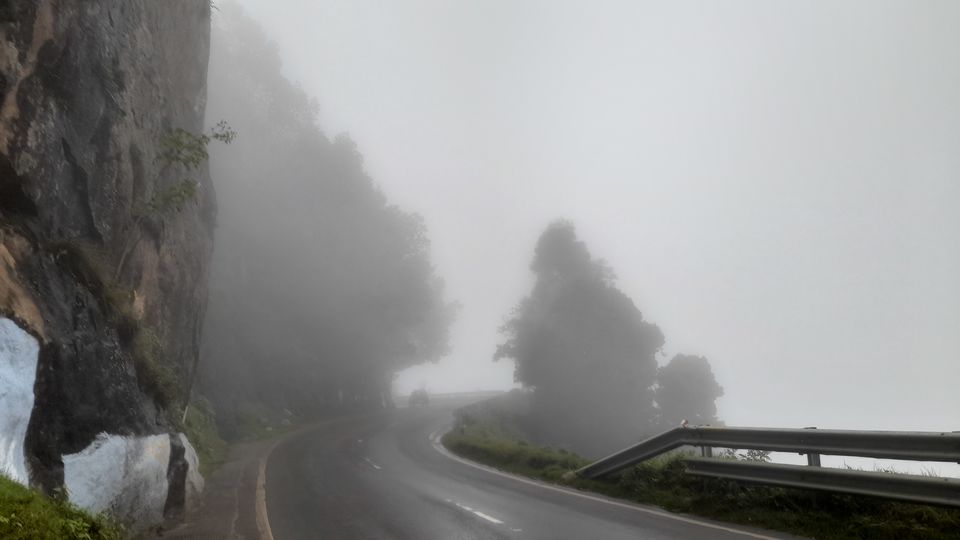 Then, I headed towards Coimbatore that evening itself through Coonoor with some satisfactory memories and well spent time. 
Avoid littering wherever you go