Falling in the region of the Kudremukh National Park, this trail will envelop you with its beauty and the forested area that abounds in rich flora and fauna. Located just 284 km from Bengaluru, Kudremukh or the 'horse shaped mountain' might be your much-needed dose of peace and tranquillity. On one hand, the beauty will get your heart to skip a beat, while on the other, the climb could leave you wanting to catch a breath.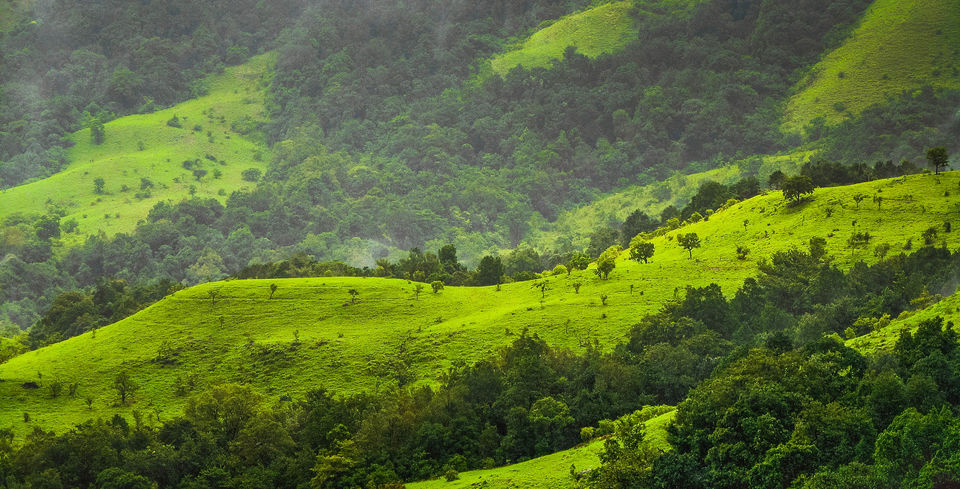 The journey starts from Bengaluru - an overnight journey will take you to Kudremukh. One gets to explore the hilly terrain of a tropical rain forest, as you make your way towards the top. While you navigate the rugged pathway, also keep an out for wildlife sightings. The tired legs might take hastened steps as one hears the thunderous noise of the waterfalls from a distance. Make a beeline towards the clearing and spend some time to enjoy the beauty of the falling waters. You will further resume the trek towards the peak.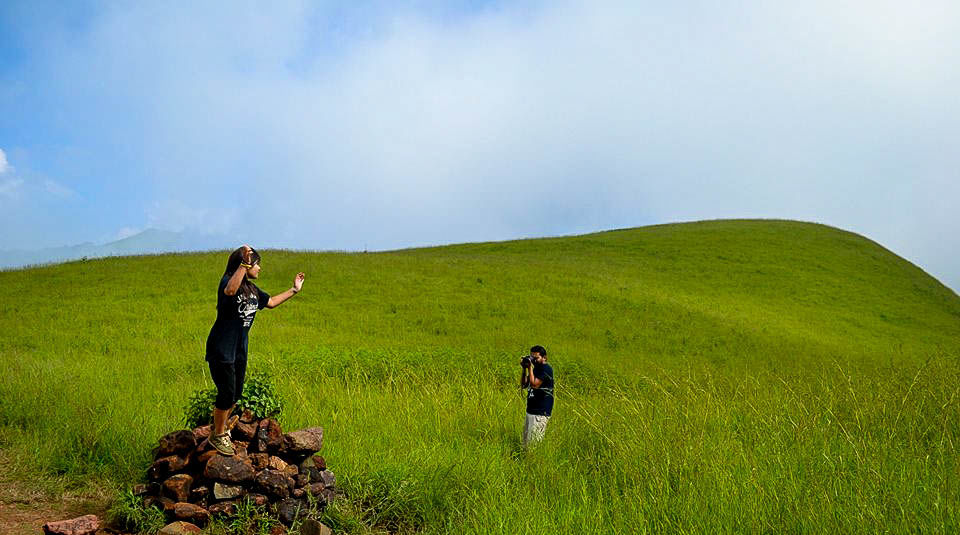 You will reach the peak in the evening, the pleasant climate and lighting adding to your experience. Marvel at the woods that covers one side and the sheer drop on the other. Unleash the photographer in you and try to capture the breathtaking beauty of the landscapes in your camera. Return to the homestay where your accommodation has been arranged, enjoy a campfire dinner and turn in for the night in tents or in the comfort of the homestay.
Start the next day early with a sumptuous traditional breakfast and head out to see the beautiful Somavathi falls before you start the journey back home. Take back with you beautiful memories of the verdant landscapes, the images flipping one after another like a favourite photo album in your mind as you travel back to Bengaluru.
Itinerary:
09th June:
9:30 PM Pick up starts from Bangalore
10th June:
06:30 AM Reach Homestay at Kudremukh
08:30 AM Have Breakfast and carry packed lunch
09:00 AM Start the Kudremukh trek
12:30 PM Reach at Waterfall and have lunch
02:00 PM Resume trek
04:30 PM Reach base and head to Chelavara falls
05:00 PM Reach Waterfall
07:00 PM Reach Homestay
08:00 PM Enjoy Campfire followed by dinner
11th June:
06:30 AM Wake up to watch sunrise
08:30 AM Have breakfast and checkout
10:30 AM Depart to Bangalore
01:30 PM Stop for lunch (not included in package)
02:30 PM Continue journey to Bangalore
What's Included:
Transportation (from/to Bangalore), Trek, Campfire (weather permitting), Visit to the nearby Somawathi falls, Breakfast on June 10th & 11th, Lunch on Day June 10th, Dinner on Day June 10th, Accommodation on sharing basis (Camping)
Pickup Points:
1. Marathahalli (09:30 PM) - Near Kalamandir
2. Silk Board (10:00 PM) - Bus Stop, Opposite To Pizza Hut
3. BTM (10:10 PM) Udupi - Garden Bus Stop, Opposite To A2B
4. Banashankari (10:30 PM) - Bus Stop
5. RR Nagar (11:15 PM) - Gopalan Arcade, Mysore Road
Things to Carry:
Torch per person
Sports shoes or trekking shoes in good condition
Backpack
Rain coat/Poncho
Water bottles
Energy bars, dry fruits, etc.
Personal medication
Sweater/ jackets for the night
Toiletries (napkin, tissues, etc.)
Track pants and cotton T-shirt
Camera (optional)
Write to me at indrani@wandertrails.com if you wish to join!