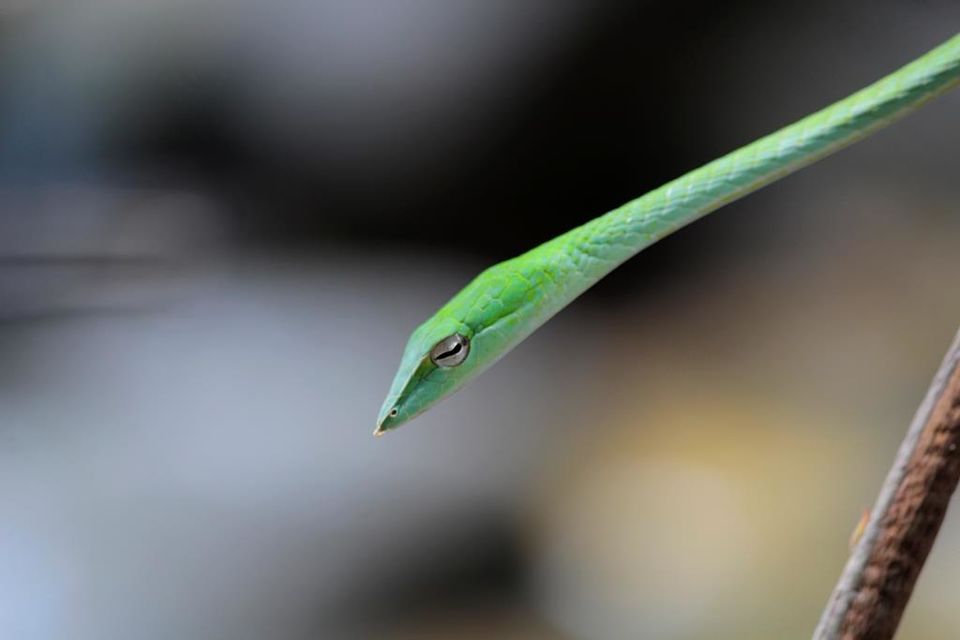 Deep in the heart of Western Ghats lies a small village famous for incessant rains and home to many verdant waterfalls, some deep within forest setting. This "Cherrapunji of the South" has a roots with Malgudi days, a Rainforest Research Institute, and conservation and study of snakes like King Cobra and Vipers. It also is a paradise for ardent trekkers. Yes, we are referring to Agumbe.
Talking of trekking Narasimha Parvatha is the highest peak in Agumbe, at an altitude of approx 1100 mtrs. It lies within the mammoth Kudremukh National Park. Trekking to Narasimha Parvatha was banned for a considerable period of time, until now. In fact this is one of those virgin trails still spared by the wrath of trekkers spilling around every weekend. World Trekking Club (WTC) had opened an event for a trek to this virgin peak. With some initial anxiety and puzzled mind I finally decided to engage myself for this trek.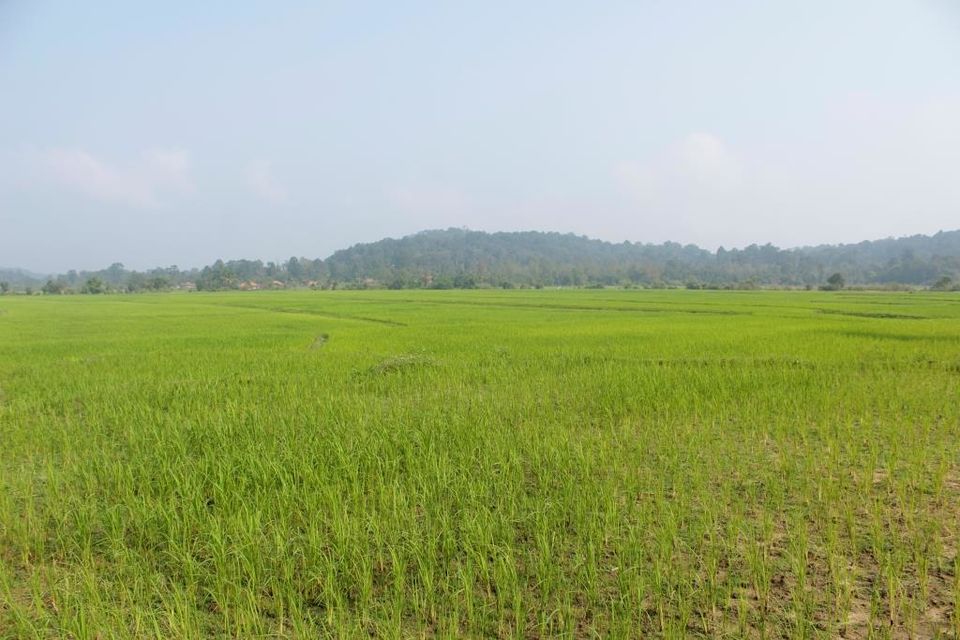 Some Last Minute "Small" Changes
Adarsh (my work-mate) decided to join me at the last minute. Always good to have some known faces at an unknown place after all. As always is the case I had to leave office a bit early so as to catch the 6 pm train from Mysuru to Bengaluru. Almost there at Bengaluru got a frantic call from Anish that most of the registered folks have backed out, and that only 6 trekkers will be there. Dejected, I assumed the trek will get cancelled, and there goes my weekend down the drain!
But thanks to the extreme efforts put in by Anish and Varun we managed to get ourselves an Innova. Talking of luxury. We did start late though, also picked up Sandy at Malleshwaram. Another slight issue; our driver was apparently drunk. Yeah, drunk! Anish took it upon himself to drive us to our destination. Remember, he also will be trekking with us tomorrow, fooking legend!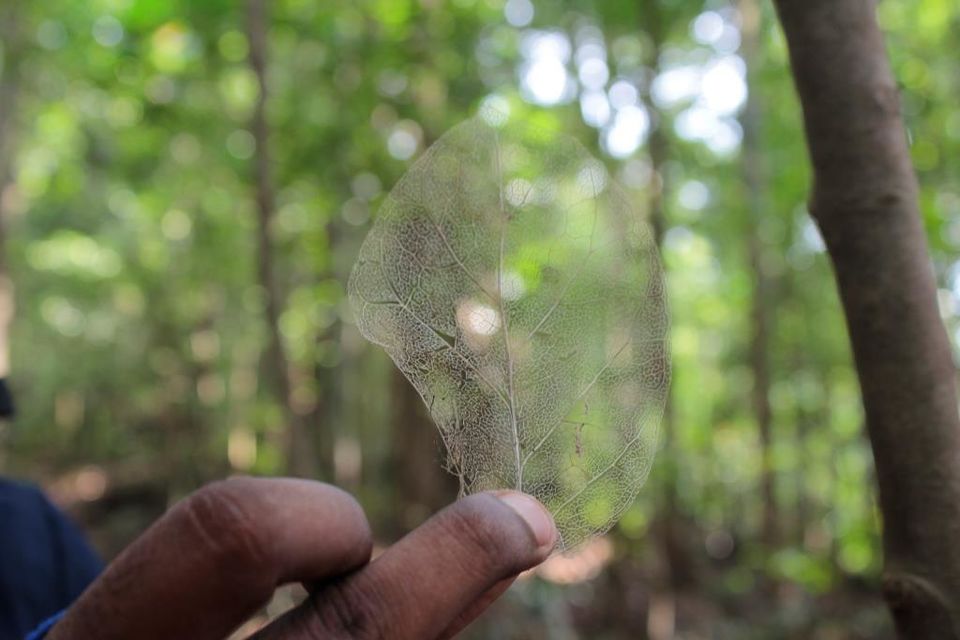 The drive was not without its own adventures. We did get lost multiple times, scouring for routes, trying to make google maps work, and ask passersby for directions (all this at around 2-3 am). The road was covered in fog, making driving difficult. We reached Agumbe at around 7 am in the morning, checked into a lodge to freshen up.
Day 1 : The Arduous Trek
The trek can be done from 2 sides; from Malandur (which is more difficult) and Kigga (fairly easy-moderate). Overall trek distance was somewhere around 20-22 kms. We would be doing this from Malandur to Kigga, a more difficult approach. You must ensure to have the permits from the check-post, and a local guide is a must. Its pretty easy to lose your trail since the trail requires you to be deep inside dense forests.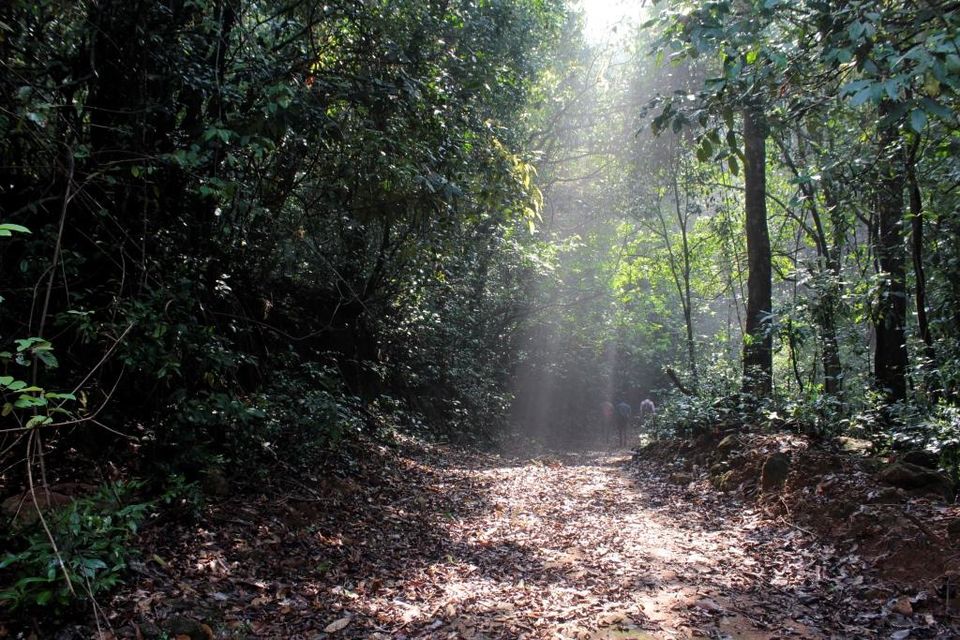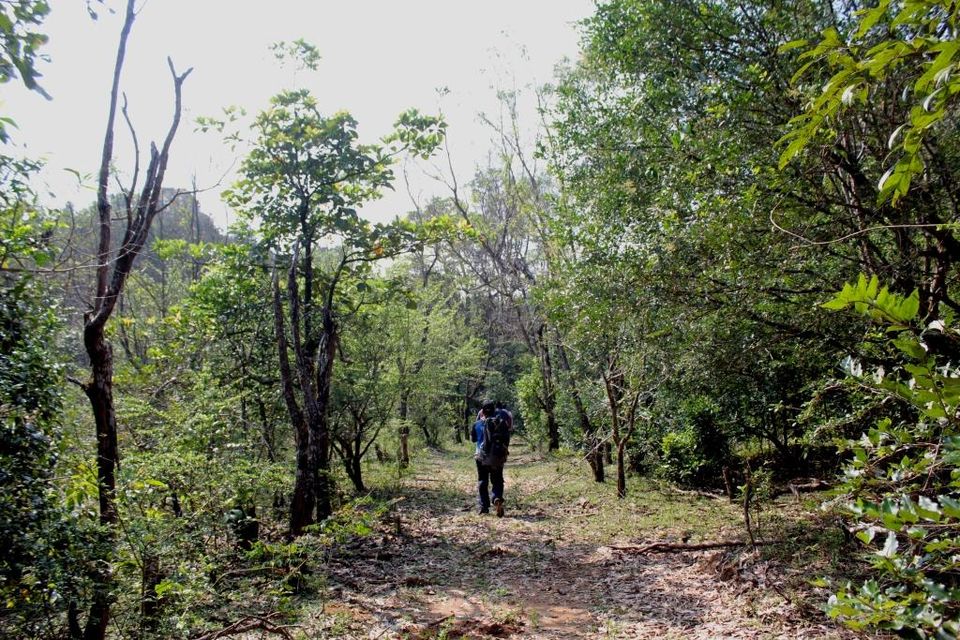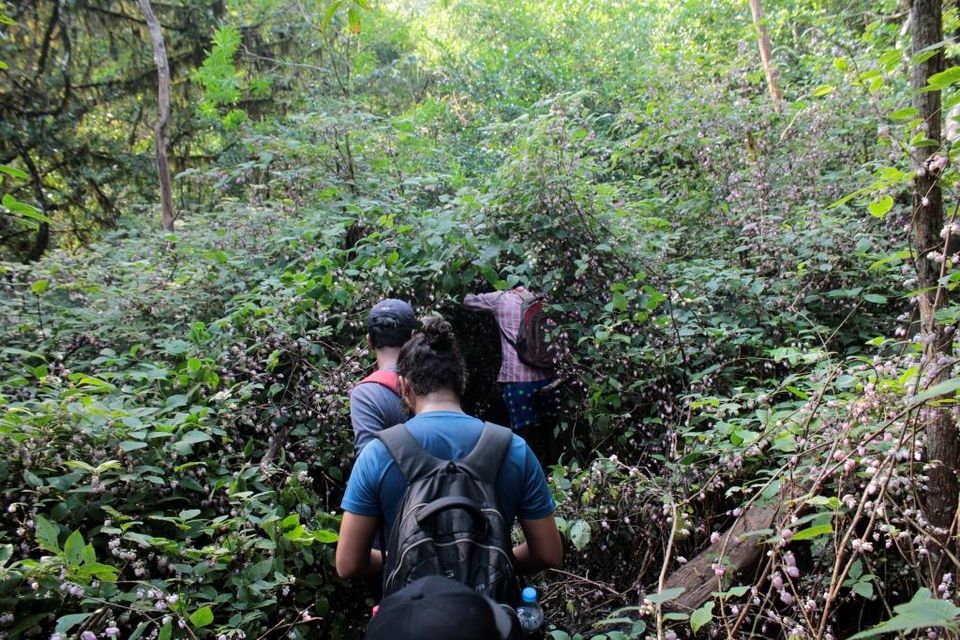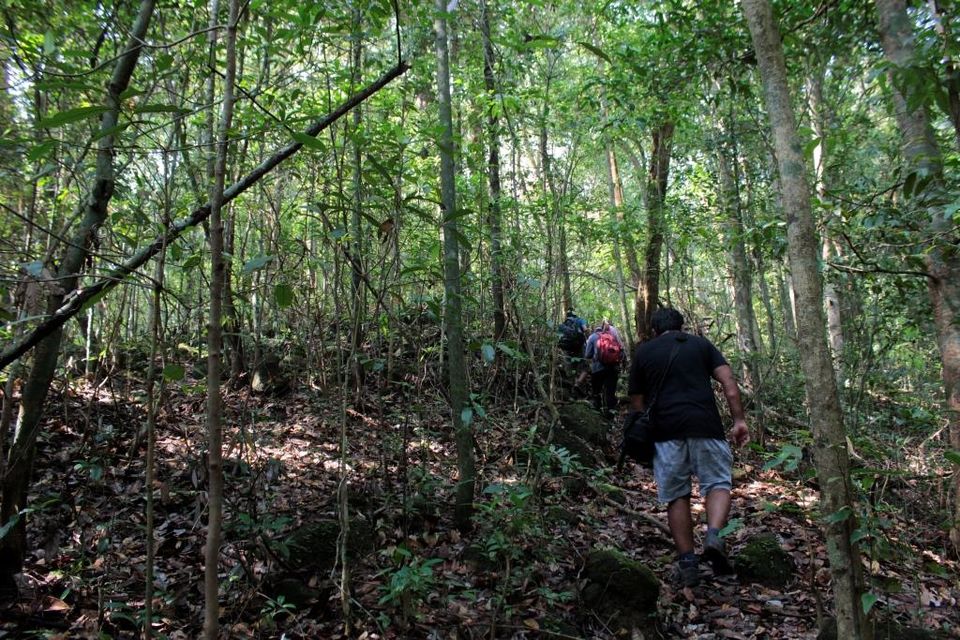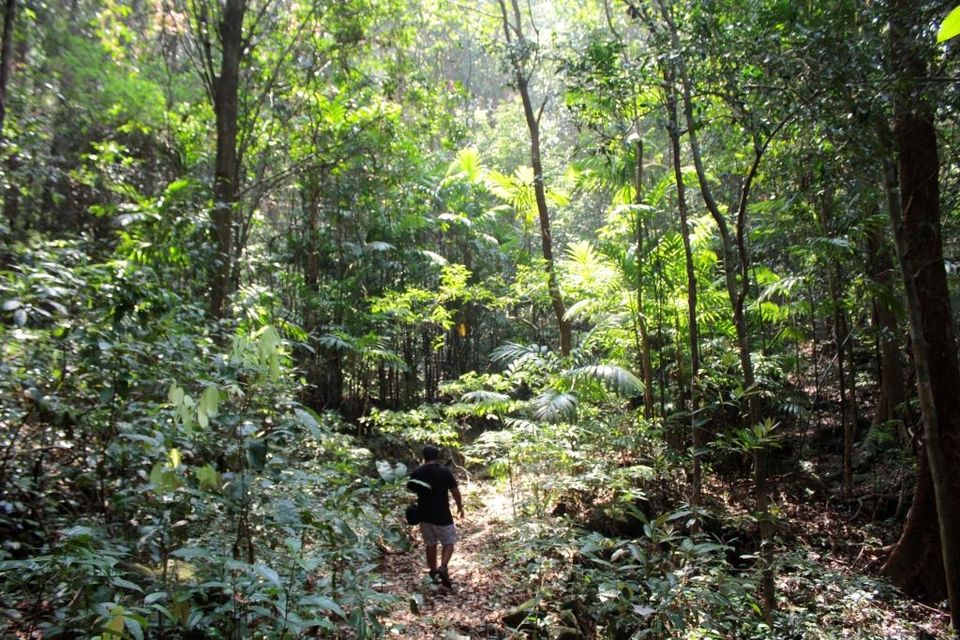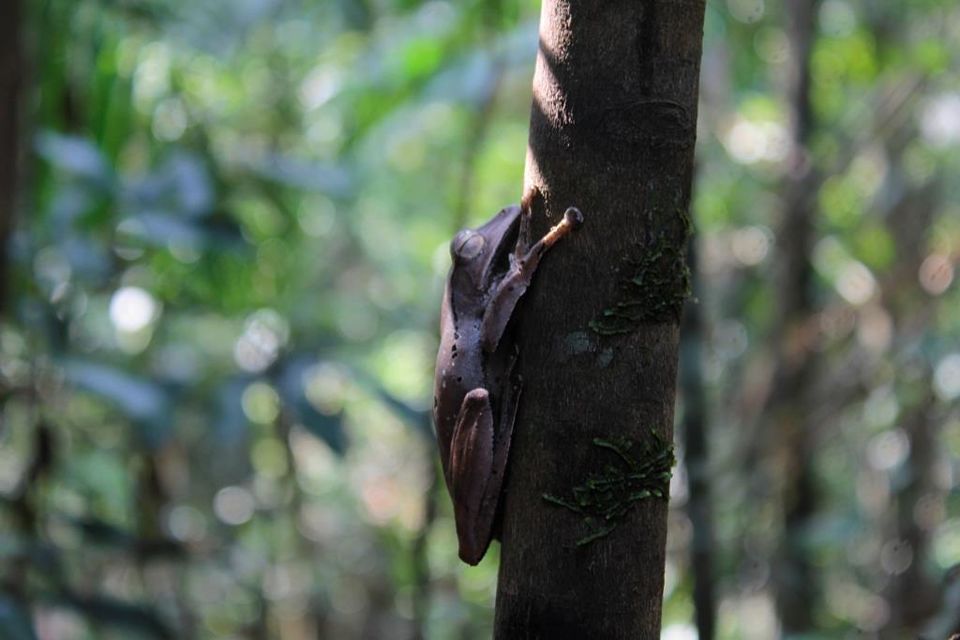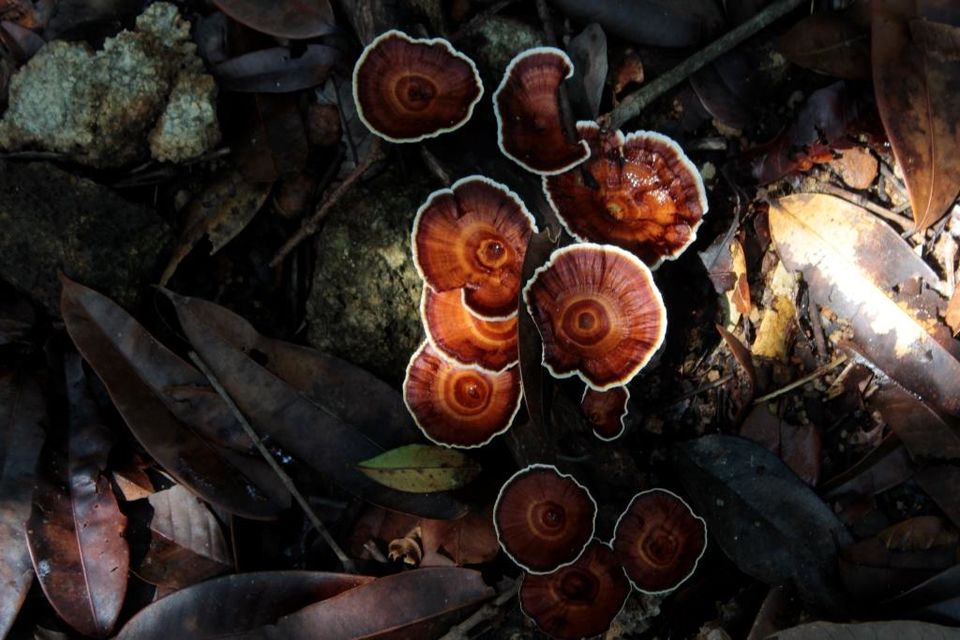 Malandur from our lodge at Agumbe is around 5-6 kms, where our guide was also waiting for us. One precaution that you need to take seriously; these forests are home to snakes, some of which are deadly. So, you need to be pretty sure of which branch or tree you're holding on to, and where you're stepping. I was hopping to spot a pit viper. Right from the moment go we started treading inside the forest. Our guide was cutting through thorny plants to make way for us. Our next stop was at Barkana falls. We were meandering through thick canopy, felt like hardly anyone has set foot here. It was quite humid inside the forest. We reached the Barkana falls at noon. But there was something else that was preying there which our untrained eyes completely missed out. A green viper was resting on the branches which the guide pointed to, nicely camouflaged with the background.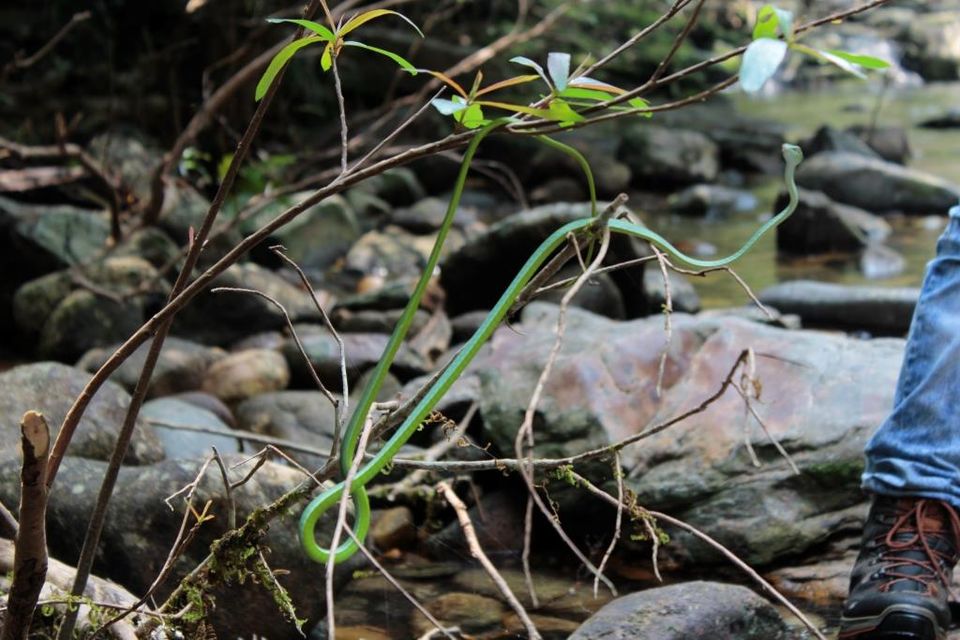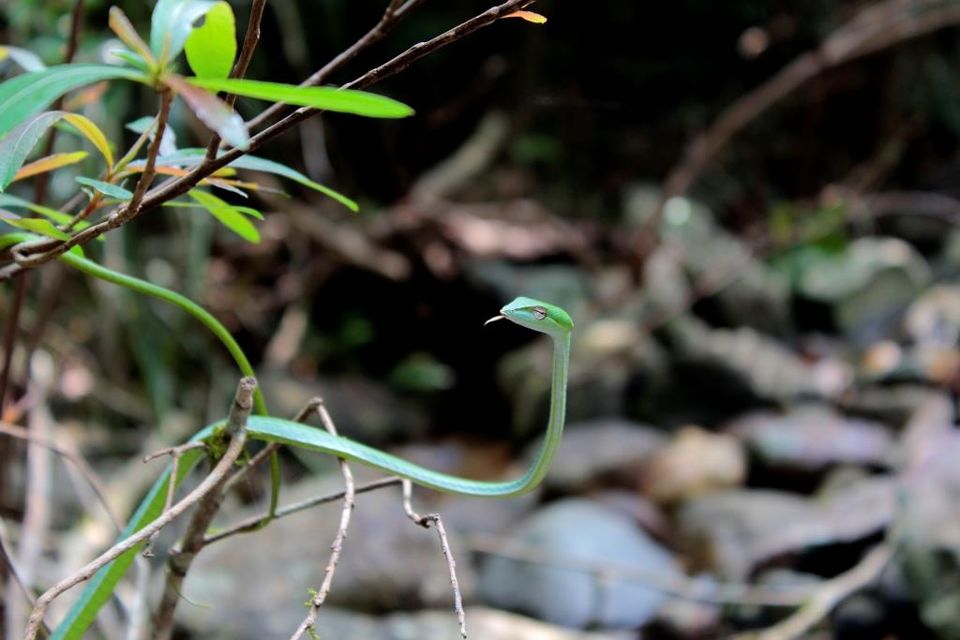 We removed our bags and shoes to dip our shoes in the cool flowing water. Every splash of water on the face brought more relief and rejuvenation. We splashed around for 30 mins before putting selves back on the trail. From here the difficult section starts.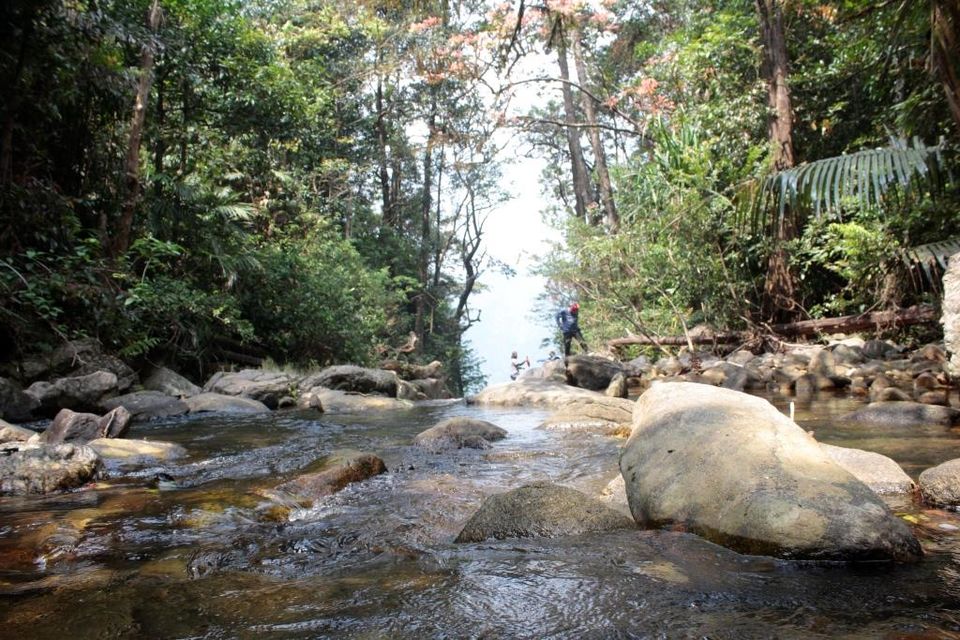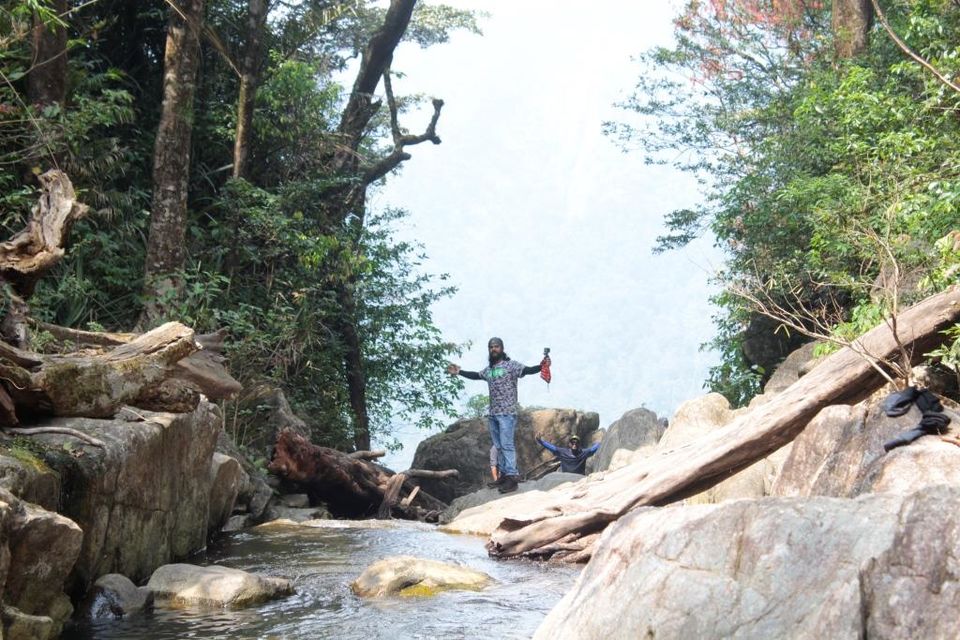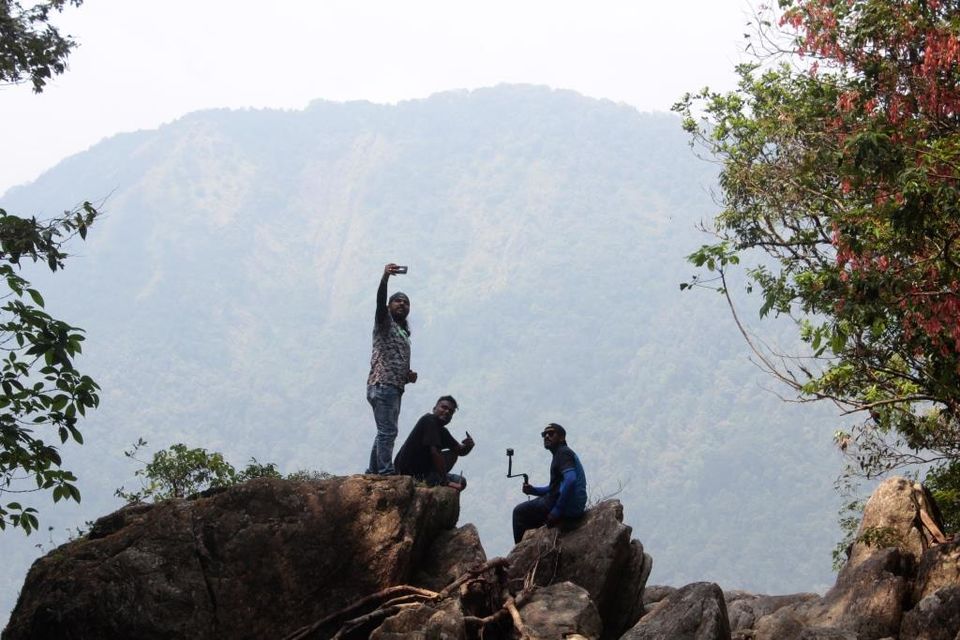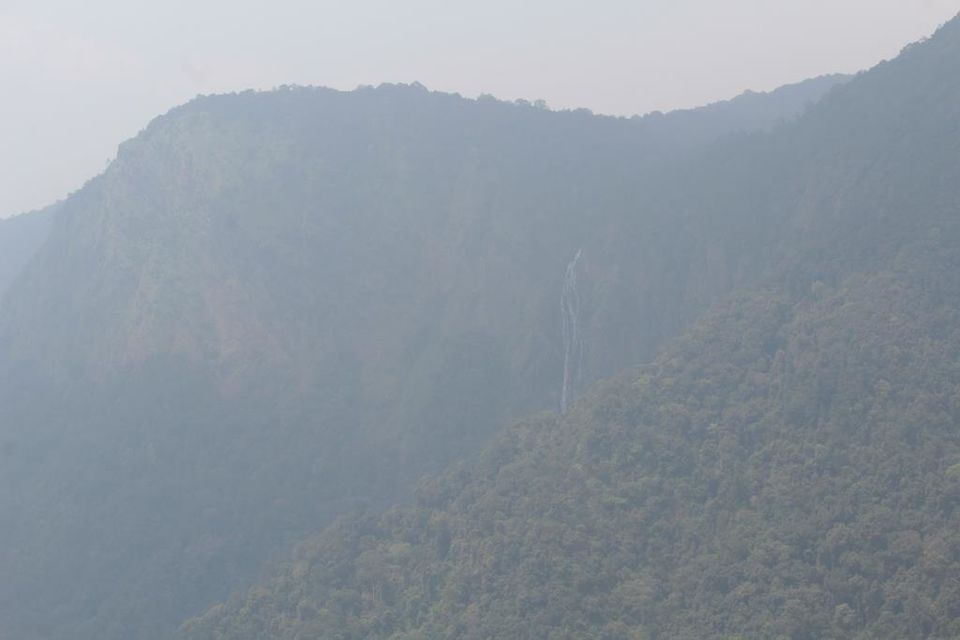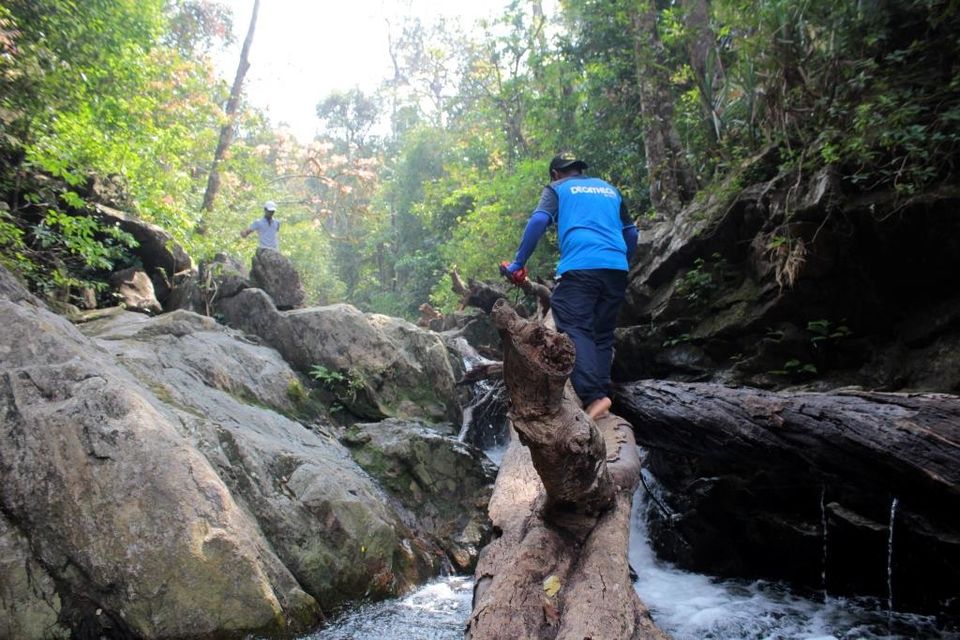 From Barkana falls its a steep ascend till the forest clearing. Its a sunny day out there, and the humidity is completely sapping away the energy. We trotted at a humble pace. It was also necessary to stay as a group, with the guide. It takes around 2-2.5 hours to reach the forest clearing, opening out to grassy meadows. We had our lunch here while our last drops of water got over. The guide, I don't from where, went around and fetched water for us. Much needed in this hot, humid weather.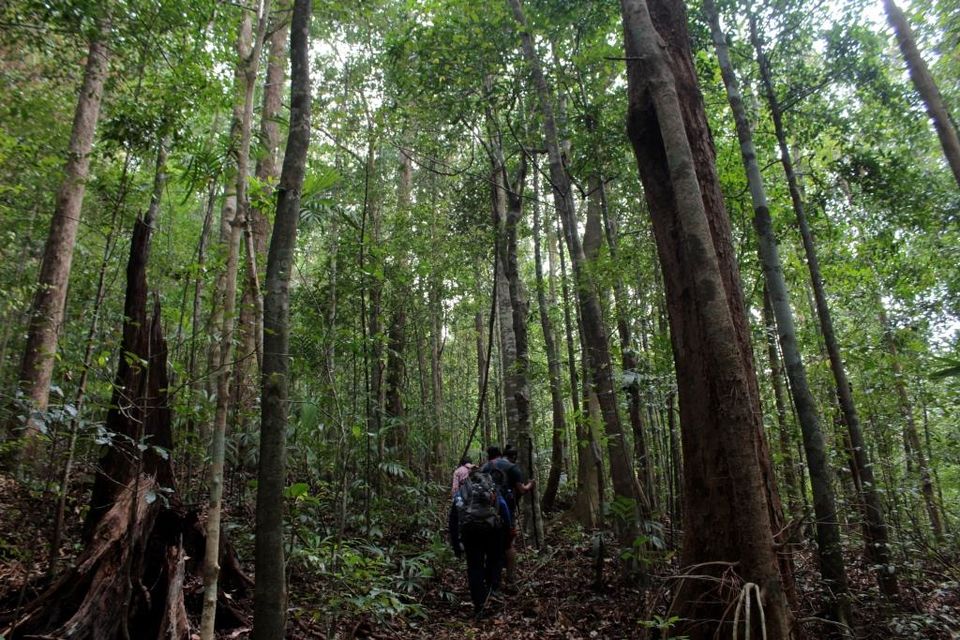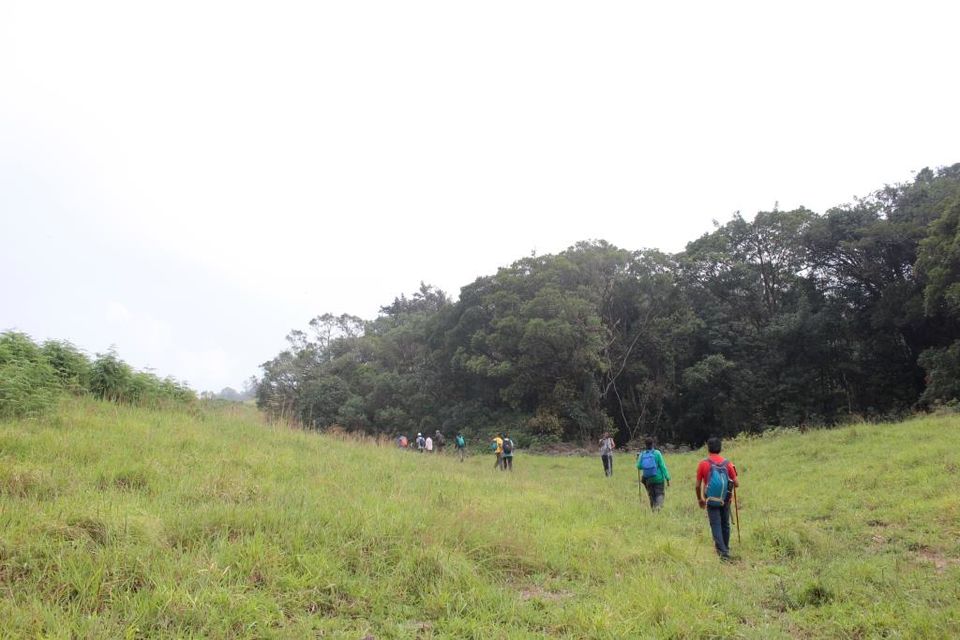 We were running behind schedule, much late rather. From the forest clearing till the Narasimha Parvatha it takes anywhere between 2-3 hours depending on the speed. It got all cloudy by now, and we already had our rain gear out. Ascending, and then descending, it was all about walking on grasslands through mist. All windy by now the visibility was greatly reduced, only somehow it didn't rain. Needless to say we are all tired by at this point of time.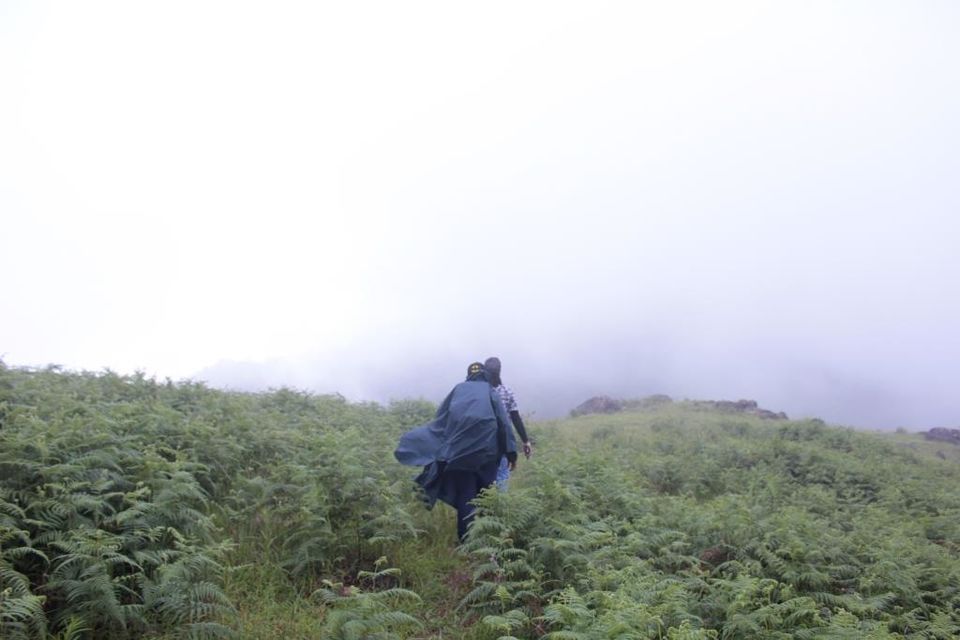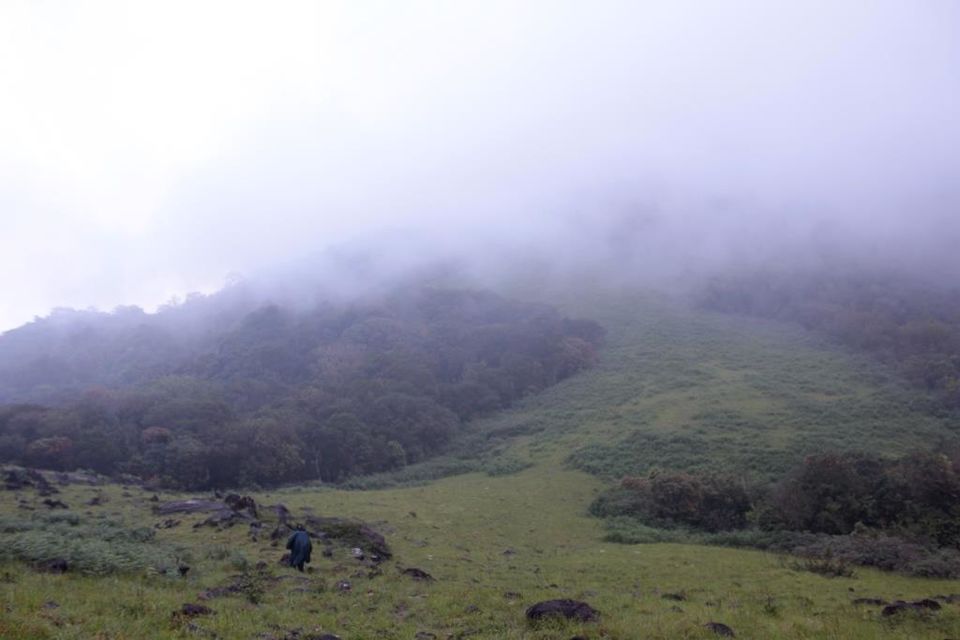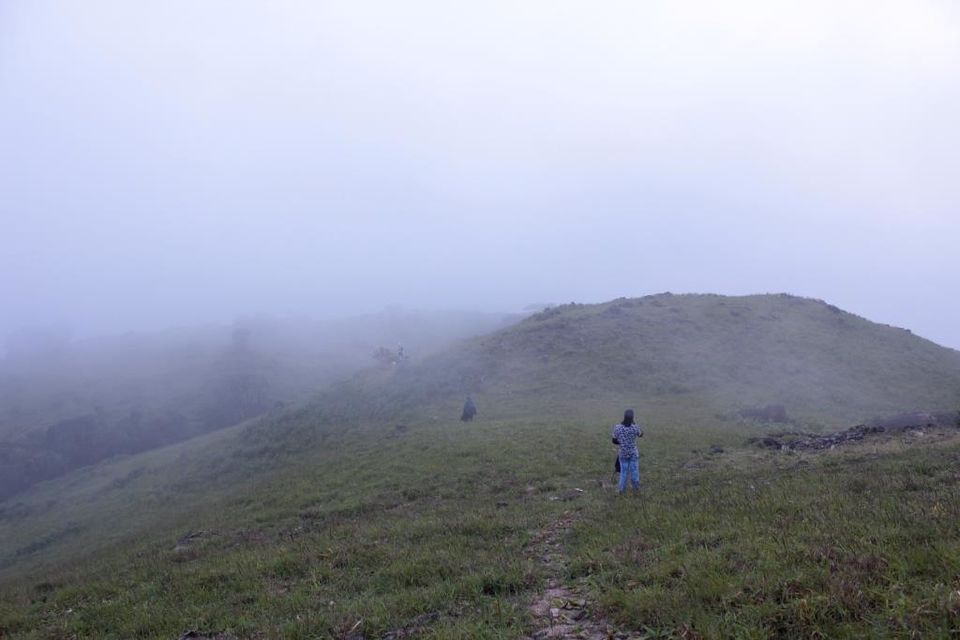 We finally reached the peak of Kumara Parvatha at around 5 pm under zero visibility. Extremely windy and late, we decided not to spend a lot of time here. From here till Kigga the trail is rather moderate and easy on the body. We filled water from a stream and carried on. It was evident by now that we would finish only in the dark. The grasslands again gave way to forest, and walking through the forest in this dark with the help of our torches was scary. We were walking as fast as possible, in a group. It just wouldn't end, and felt like we were walking forever.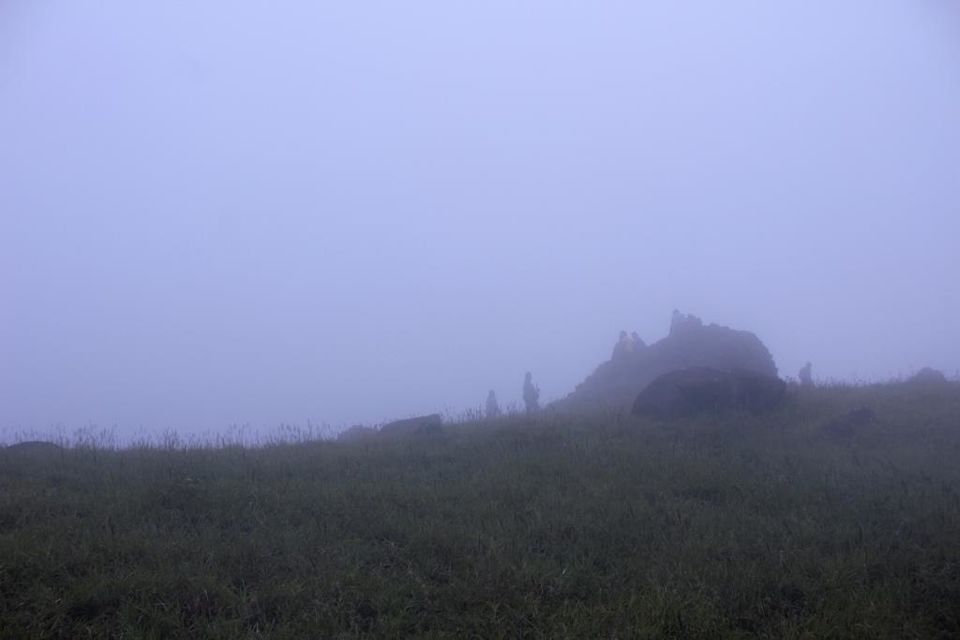 We finally were able to hear human voices and light in the distance could be spotted. We reached Kigga at around 8 pm, battered, tired, bruised, and feet aching. All we wanted now was someone just lifts us up and drops right to our beds. Fortunately our Innova was waiting for us outside the village. Back in the hotel and the shower couldn't have made us feel any better. The legs were all bloody thanks to the leeches. A soulful dinner, and we were asleep before we knew.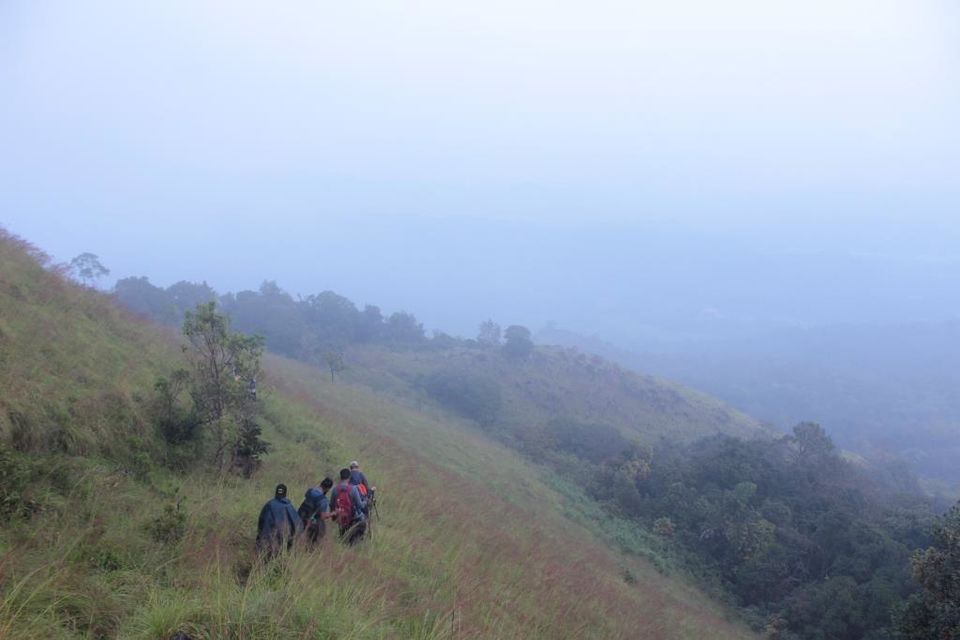 Day 2: Roaming Around Agumbe
Today was going to be a relaxed affair. The famous Malgudi house (Doddamane) was at a walking distance from our lodge. This house is more than 130 years old, and is a iconic landmark thanks to the Malgudi Days. Relive your childhood with a stay in this house which still feels like things are still the same, thanks to the architecture of that period.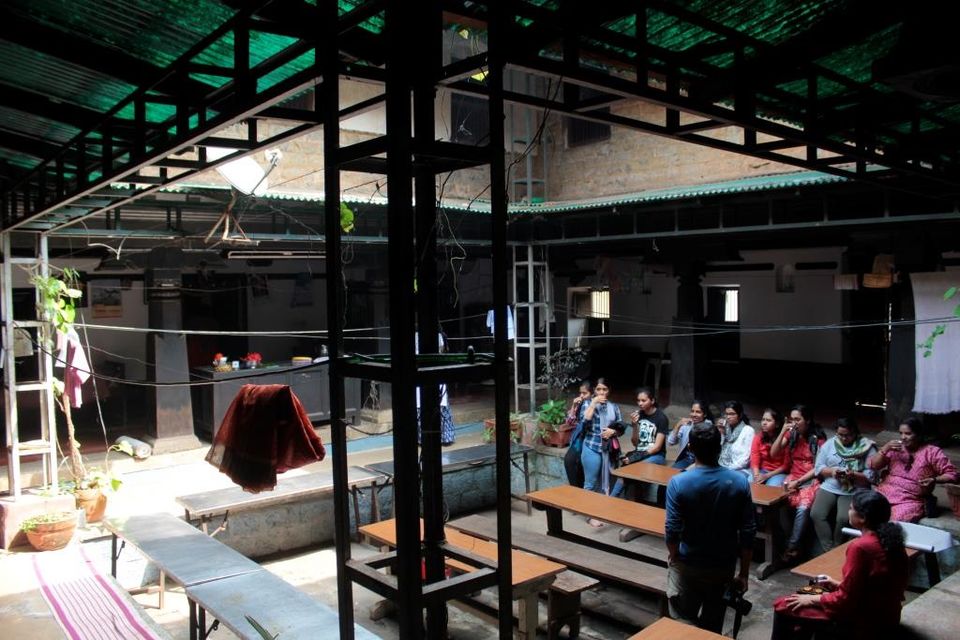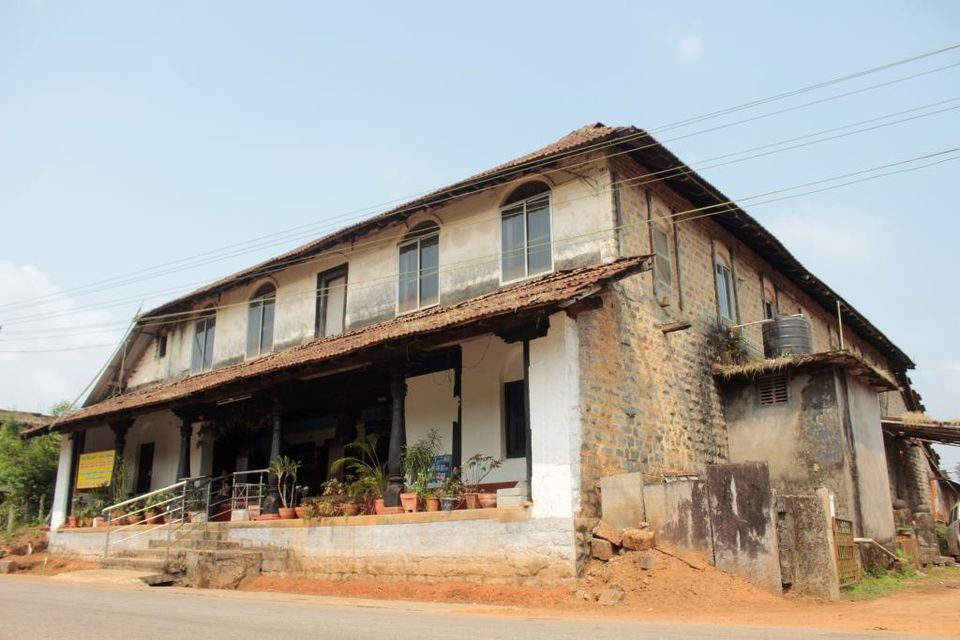 Our next stop was Kundadri hill. By car its around 15 kms, and as the name suggests its a hill top. The last 200 mtrs or so has to be on foot. There's a Jain temple on the top, flanked by 2 ponds. You get an amazing view of Agumbe and adjoining villages from the top. Its great to spend some there as not many people flock there.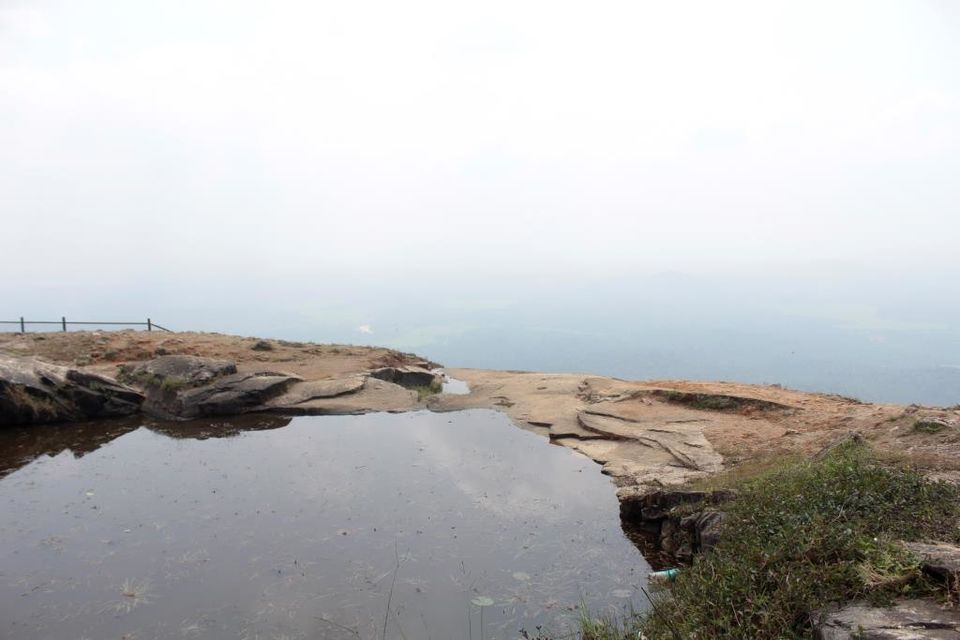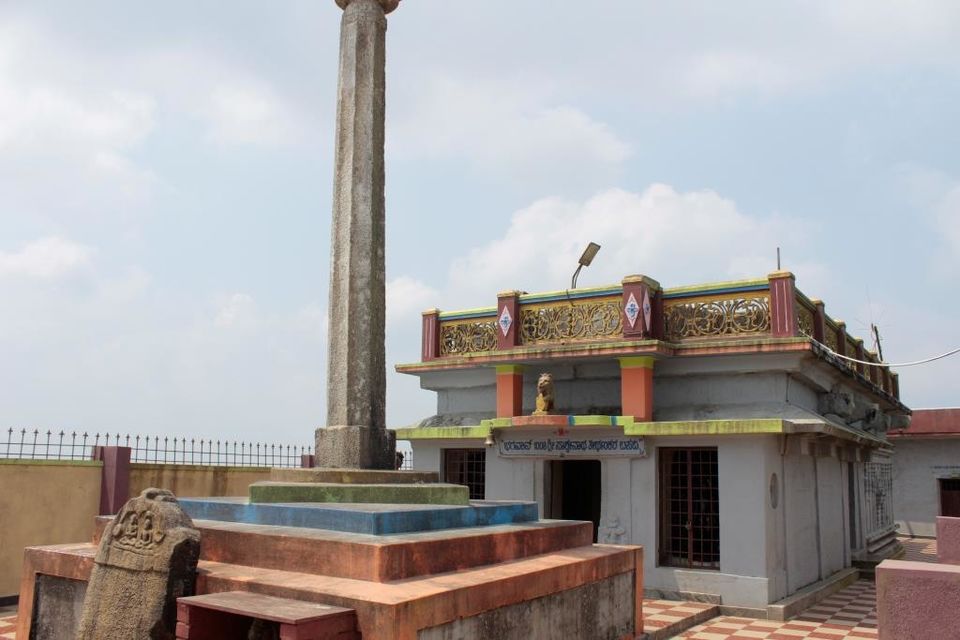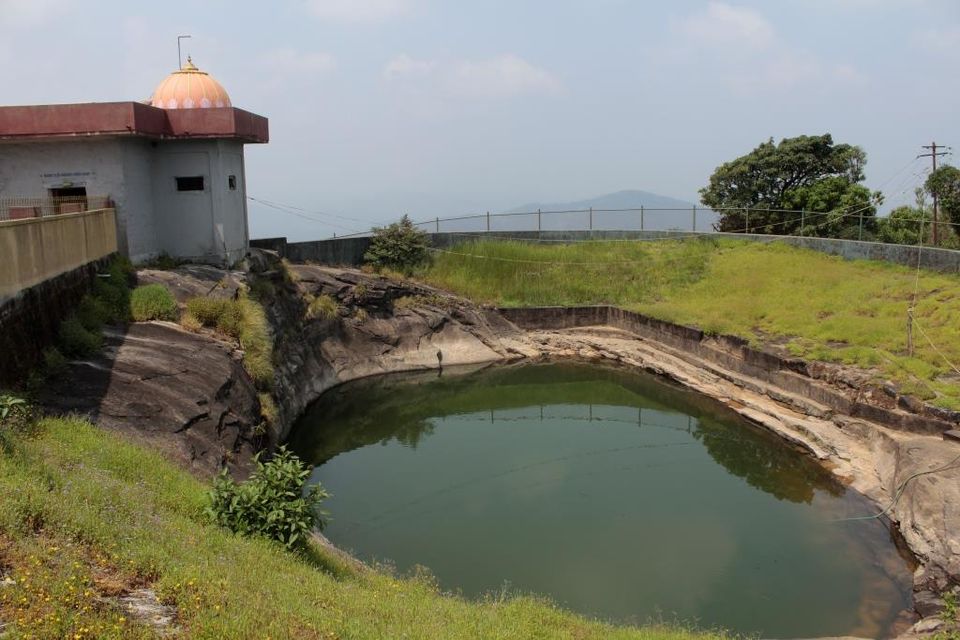 Our next destination took us to the temple town of Sringeri. The temple complex is sprawling with many temples within the premises. Being a Sunday the town was witnessing a high footfall. We had a our lunch at the community hall. The Tunga river flows by the temple complex, and one can feed the fishes there.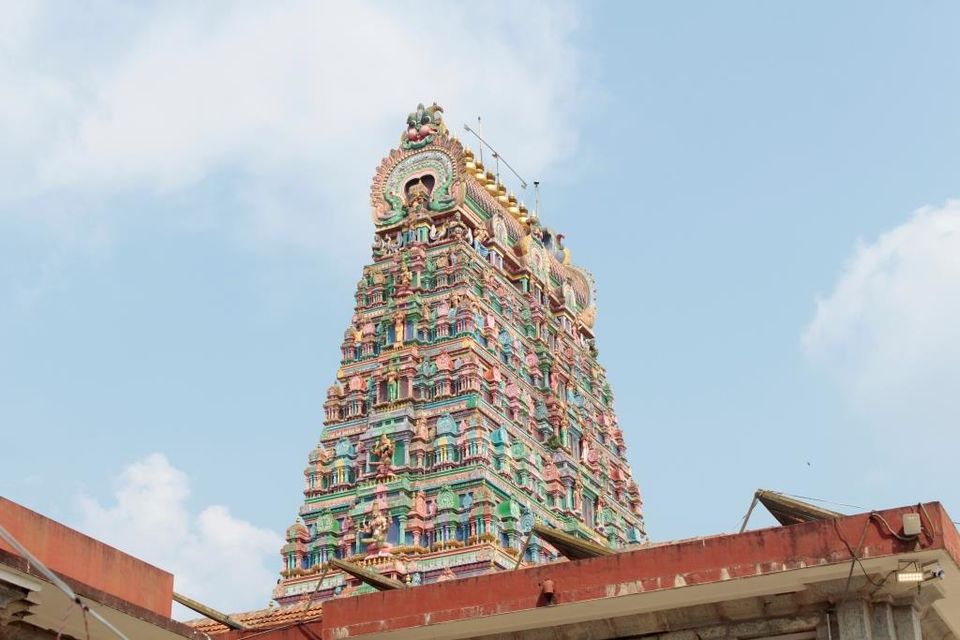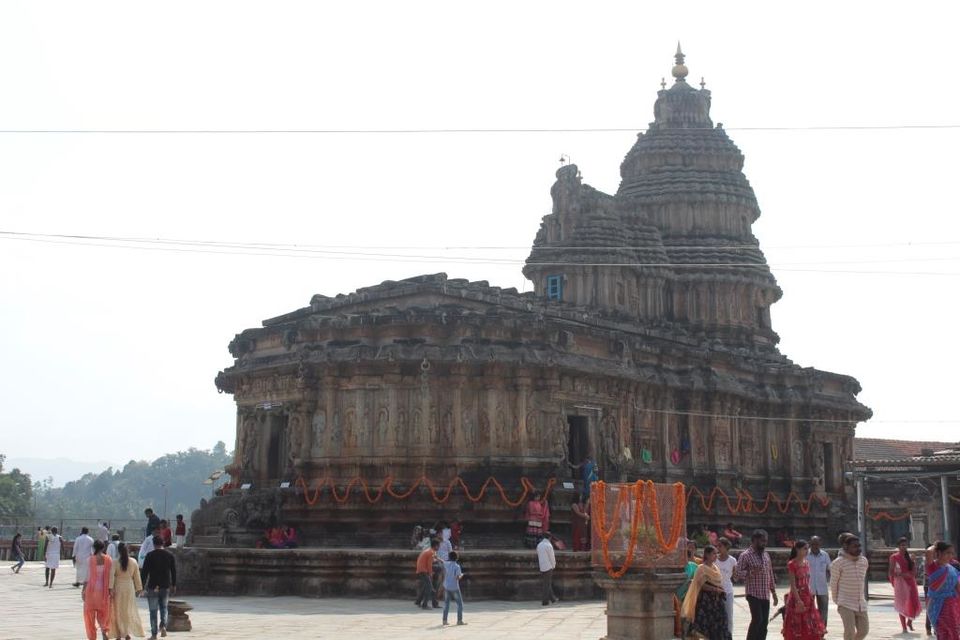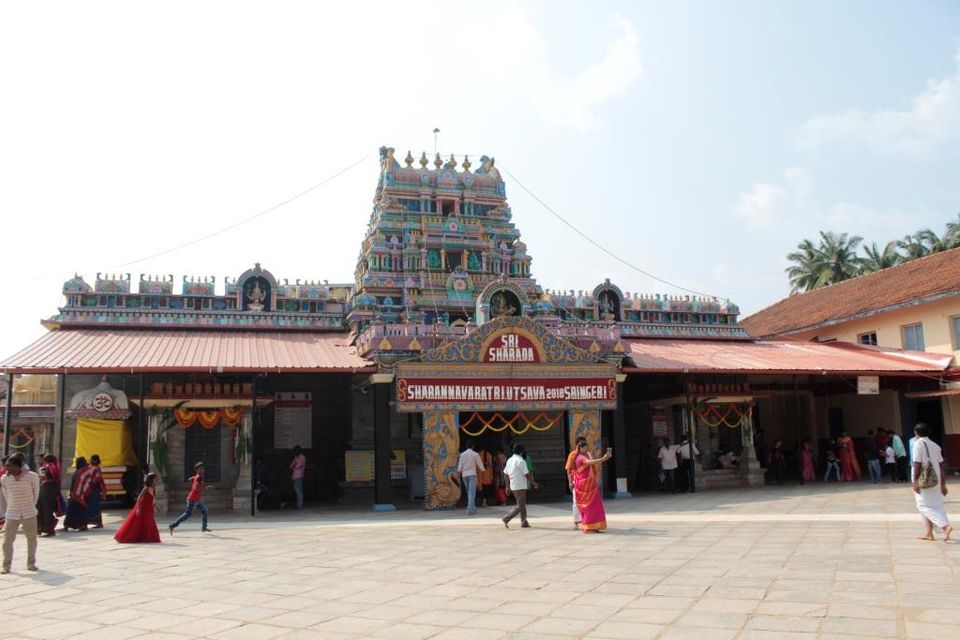 We were now on our way to Sirimane falls next. From Sringeri its almost 12 kms. The waterfall was, well, ok. There was quite a crowd there, owing to a Sunday. Most people were having a good time, taking a bath under the falling cold water. I just stood there watching everyone revel.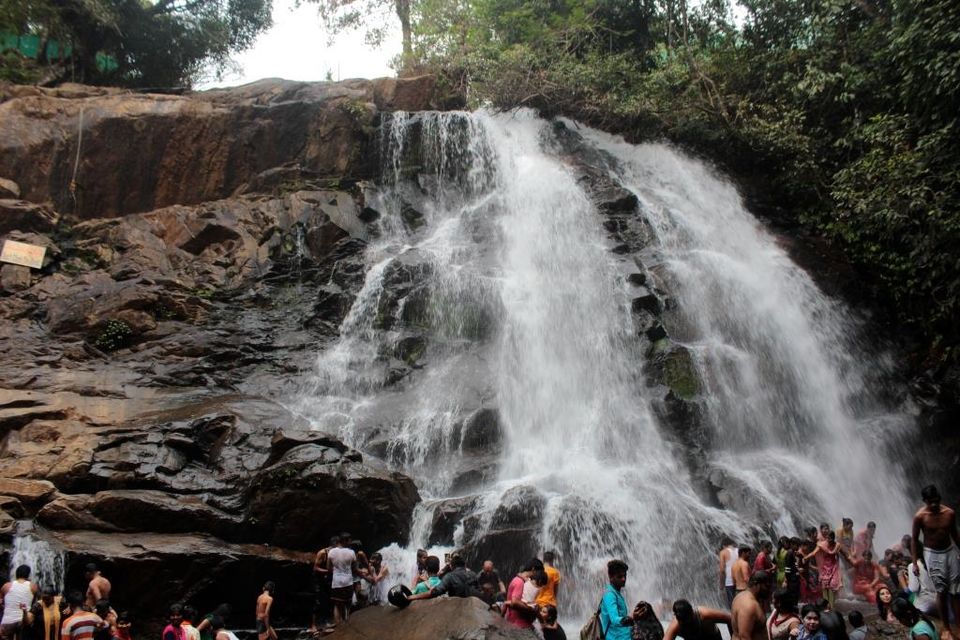 The day drew to a closure, and so did our trip. We went back to the Sringeri temple to see the evening rituals and spend a little more time before heading back to our daily rigor.
Some pointers on the trek:
1. This trek is best avoided during monsoons. Agumbe and the western ghats receive some serious rainfall during this period. Not only you'll have a tough time trekking, you will also encounter a higher magnitude of leech attacks plus the threat of snakes and wild animals.
2. Fitness. Something that is really important. The trek is quite long and some sections steep and tough.
3. Good time to be here will be Oct to Feb.
4. Wear full length trousers. Also, be careful of where you put your hands while inside the forest
5. Carry atleast 2 ltrs of water. Water sources are hard to find after crossing the Seeta river (Barkana falls)
6. Don't even think of venturing inside the forest without the forest rangers approval, whether doing it from Kigga or Malandur.
7. And lastly, DO NOT litter. Get all your plastics back along with you :)