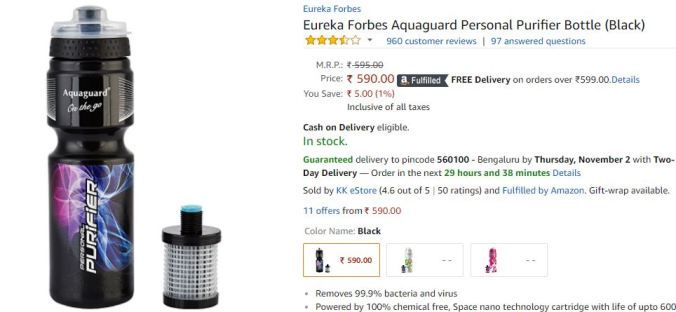 Developed by Brands like Aquaguard and Tata, The Instant Purifier cum Water Bottle comes in handy for you during outdoors. Features like Auto-filtering and Nanotechnological design helps you to drink pure and safe water.
What is this product all about?
When we are outside, we find most of the drinking water unfiltered and unsafe. Searching for a pure and safe drinking water outside might not be a good idea to quench your immediate thirst. It is also difficult to at least find a drinking water in situations like summer season, travelling etc. In order to help you in these kinds of situations, Instant Purifier cum Water Bottle comes to your rescue. This innovative product has an inbuilt water purifying system which converts a normal drinking water into a pure and hygienic drinking water.
Features of this product.
Contains purifying Cartridge with a minimum lifespan of 1 year.
The bottle is designed using non-plastic and other eco-friendly methods.
Removes 99% of germs and bad odour.
Saves money on buying a new plastic bottle.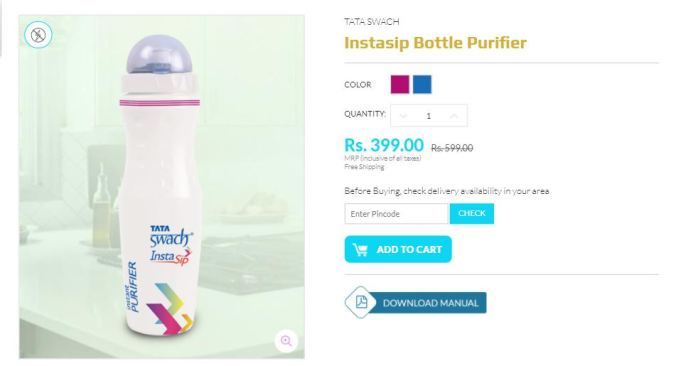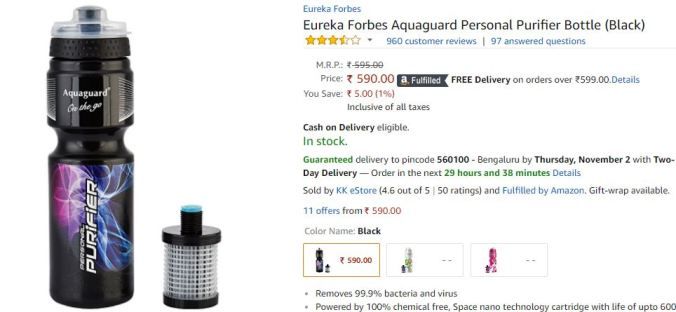 Price:
It is recommended to go through the user manual of both Tata Swatch and Aqua guard before purchasing the product for the safety of your health.
Please let us know if you are facing any problem or any offensive ads in the link or in the content at nvthchester@gmail.com.
Taken from my blog : Techsarus Crane