Pride Plaza Hotel is a state of the art, modern and sophisticated hotel located in Aerocity, Delhi. Aerocity as an area is the hub of everything new – restaurants, shopping and brands. It is but natural that some of the best restaurants are located in this happening area in Delhi. Pride Plaza Delhi has many restaurants at the property. F&B Director, Prithpal Singh at the property ensured that we had everything we needed as per our taste. The executive chef Mr. Vikas Pant was also very accommodating. He experimented with the recipes based on our taste and ensured that we had everything we needed.
1) Stallion Bar – A modern bar located at the lobby level of the property. Studded with a beautiful sculpture of a stallion which is also a light at the corner of the bar explains why it's called "Stallion bar". The woodwork in the bar gives it a rustic vibe suitable for English quarters of the late 19th Century. However, the rustic vibe of the woodwork is contrasted with modern interiors from brands like Kartell and flowing yellow lights in the bar. The bar has some great drinks and food to try. You can sip some wine at the bar with your friends and enjoy a great evening.
2) Café Pride – This restaurant is one of the most happening restaurants in the hotel because all buffet meals are laid out here. With breakfast, lunch and dinner, there is something new at this restaurant every time you walk in. Café Pride faces a highway, but only exposes people to the lower part of the highway without the bustle of cars. The place looks very green around and is away from the pollution of Delhi. Café Pride also has a beautiful seating area which can accommodate families, couples and business partners alike.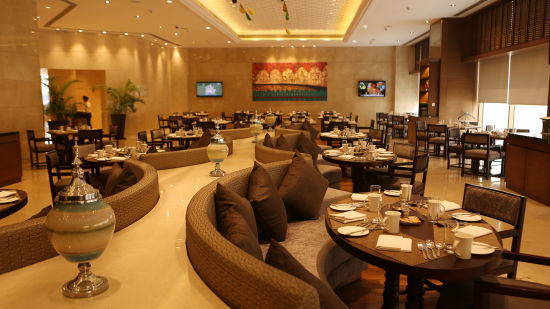 For breakfast, I often had waffles, south indian dosas and idlis, coffee and smoothies. There was a wide buffet with breakfast options from all across India. Since the property is called Pride Plaza, it prides itself on Indian diversity and values. Most of the meals at the property include something from every corner of India. The property also gets guests from all across the world. Hence, they offer something for each traveler to make them feel more at home.
For lunch and dinner, I ate food with cheese mostly because I love Italian cuisine. The pastas at the property were great. I loved aglio olio pasta which is prepared with a hint of garlic and parmesan cheese. I also ate mashed potatoes with parmesan cheese which was really uniquely prepared.
3) Oriental Spice – This restaurant was one of my favorites at Pride Plaza because of the food available here. Asian is one of my favorite cuisines and I loved trying out new things at Oriental Spice. They had some of the most different dishes ranging from pad thai noodles, spring rolls to classic hakka noodles and dimsums. I enjoyed the food here thoroughly. This is a perfect restaurant for a dinner date. For couples who want to try more Asian cuisine, it is a perfect place. There was also a great collection of cocktails and drinks at Oriental Spice which were made with an oriental twist. This was cuisine that called for a celebration.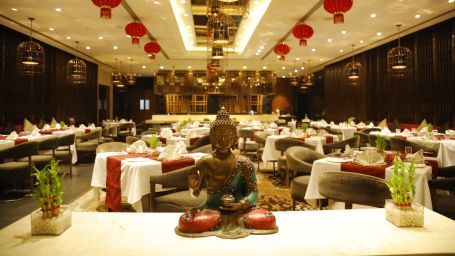 4) Mr. Confectioner – Located at the lobby level of the property, Mr. Confectioner is a café serving muffins, cakes, croissants and other bakery items. The food was great and perfect here. It called for a tea party and reminded me of times I had spent in Italy in cute little colorful cafes. Most of the desserts here were colorful and were a good break from everything else I was eating at home.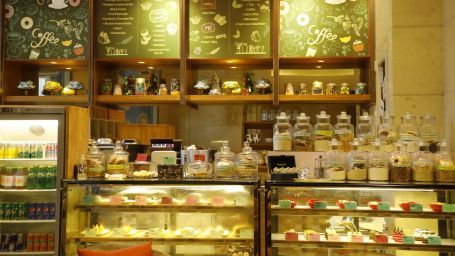 Room service at the property was also great. I enjoyed drinking wine with my pasta and dim sums in the room. It was comfort food and was available for me whenever I felt like I really wanted to eat something delightful.
For everyone who is looking at exploring good restaurants in Delhi, Pride Plaza has something to offer for everyone. It is the perfect place for food lovers which gets your senses going and still leaves you wanting more.