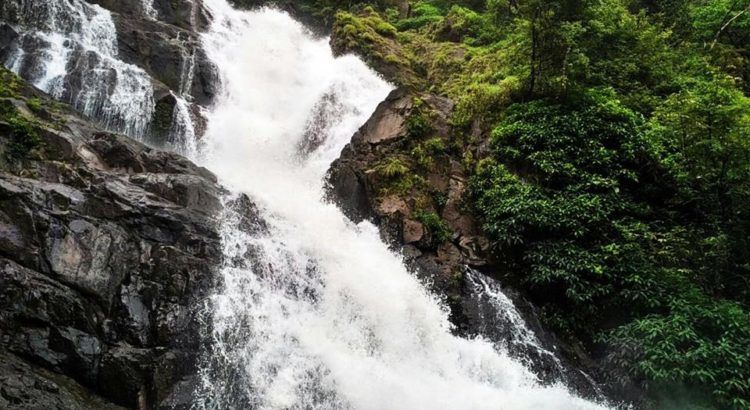 "Past an unexplored path through a lush green jungle, lies a hidden waterfall,
The gushing waters sing a secret tune, do you hear its call?"
Located remarkably in the interiors of Goa, Tamdi Surla Waterfalls is still beyond the reach of travelers. Try giving the beaches and booze a miss, to explore this hidden gem.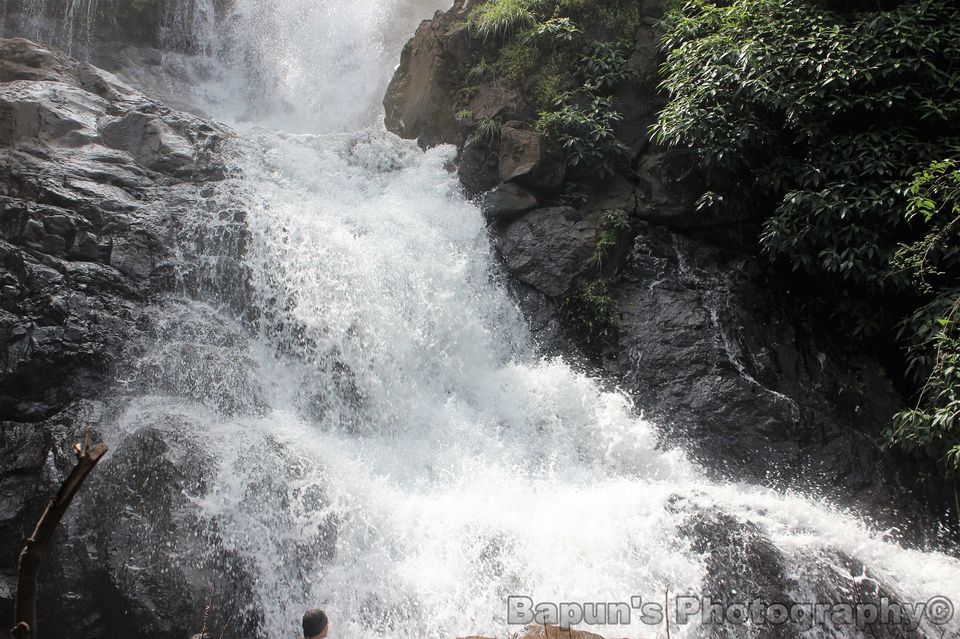 The remotest temple of Goa
At the base of the waterfall, is the Ancient Mahadev temple, which is still a frequented place of worship among Hindus. Built in the 12th century, the construction boasts of Jain architecture and some adapted carvings in basalt. Though many tried to invade this temple, thankfully it has managed to preserve its beauty and still holds its ancient charm. This beautifully carved, mesmerizing temple is made out of black basalt and is dedicated to Lord Shiva.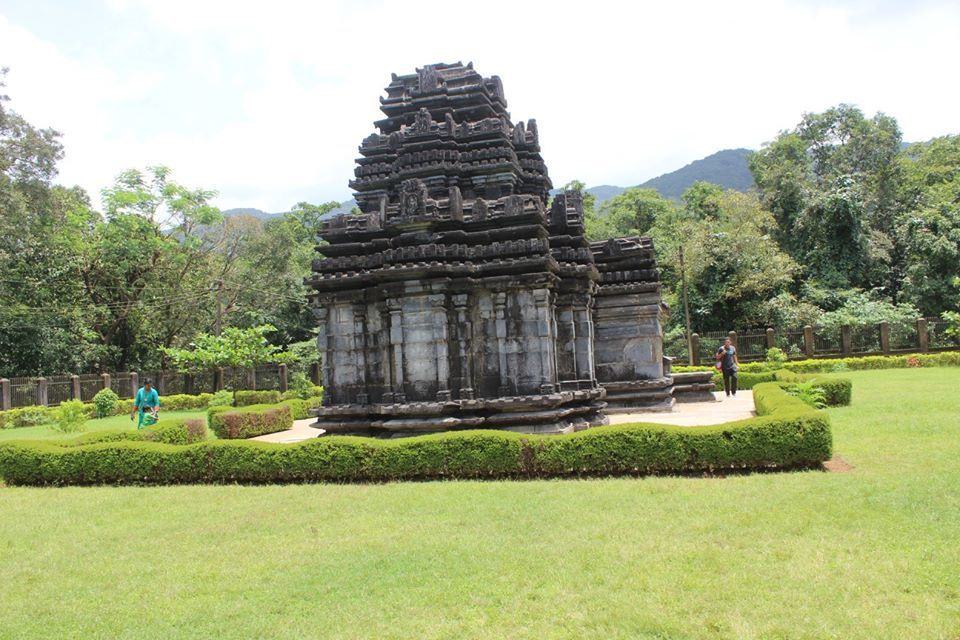 Trek route & hiking towards the waterfalls
Reach the waterfalls by crossing jungle routes and winding roads. It's thrilling and fun-filled as many river streams meet and greet you on your way to Tamdi Surla Falls. Especially during monsoons, the entire trail and environment turns a lush green, and the icing on the cake is the ever-flowing river and streams that promise you that adrenaline rush you seek! All the while, as you're trekking, the whooshing sound keeps talking to you!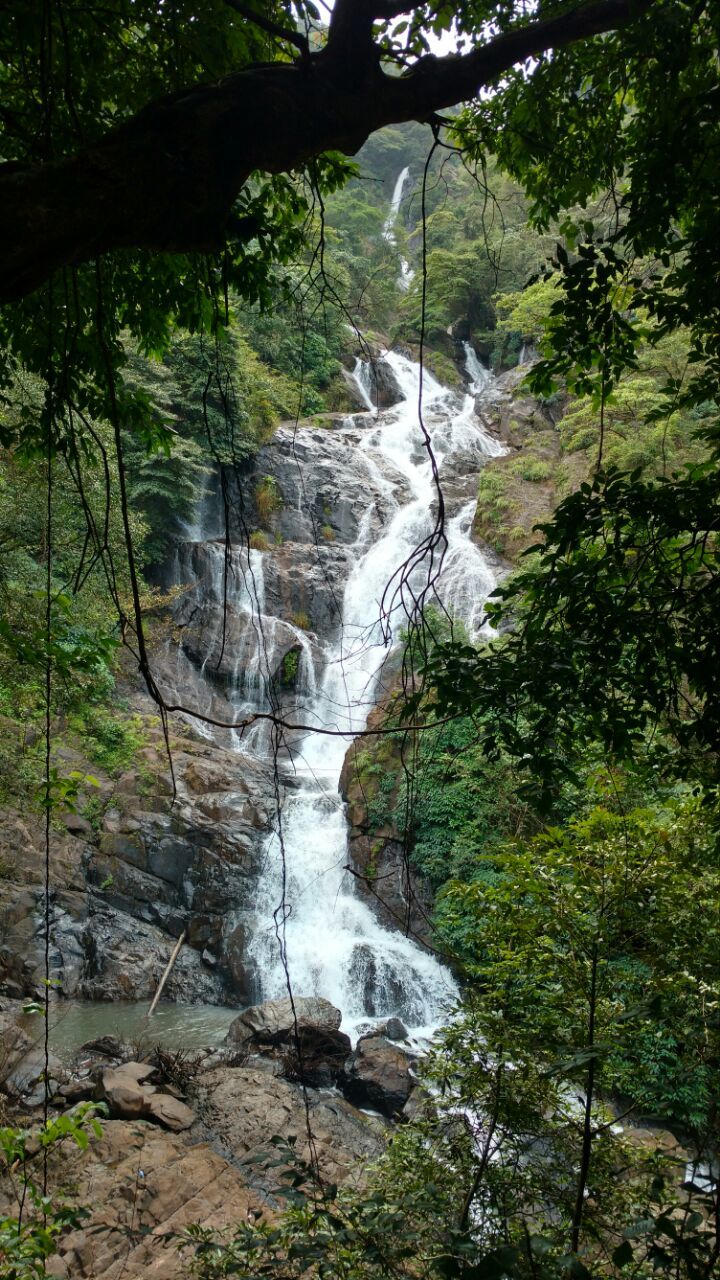 Gigantic Waterfall
The first sight of the huge waterfall is an absolute thrill. The waterfall roars and cascades with full force, and the water current intense! The brownie point you earn on visiting Tambdi Surla falls is that it allows you to take a dip in its cool waters and enjoy to the fullest!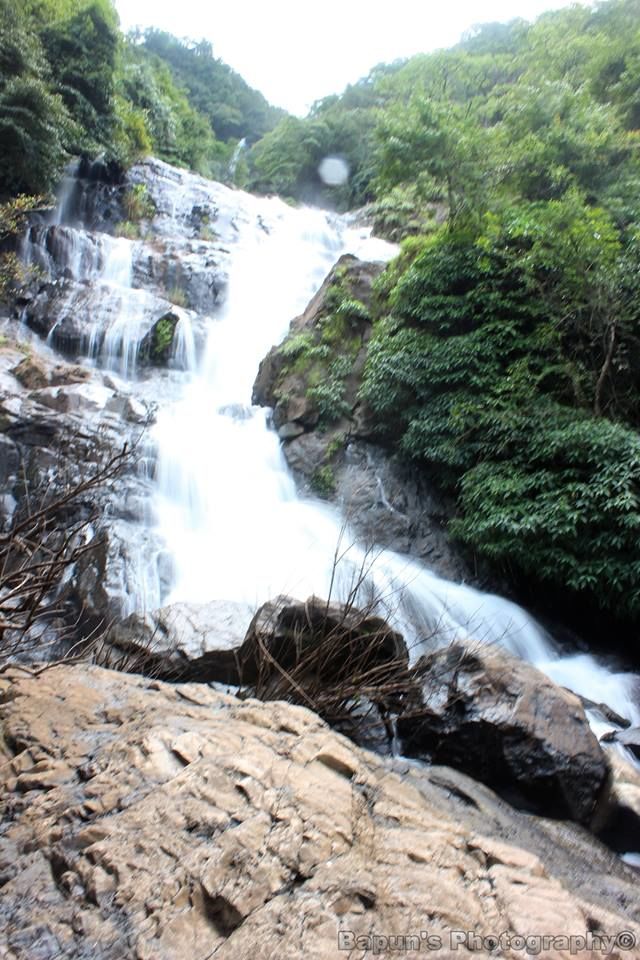 What not to miss
- Explore the Ancient Mahadeva Temple
- Witness prominent idols & carvings
- Surreal backdrop and waterfalls
- Cross multiple river streams
- Easy & doable trek through the jungle route