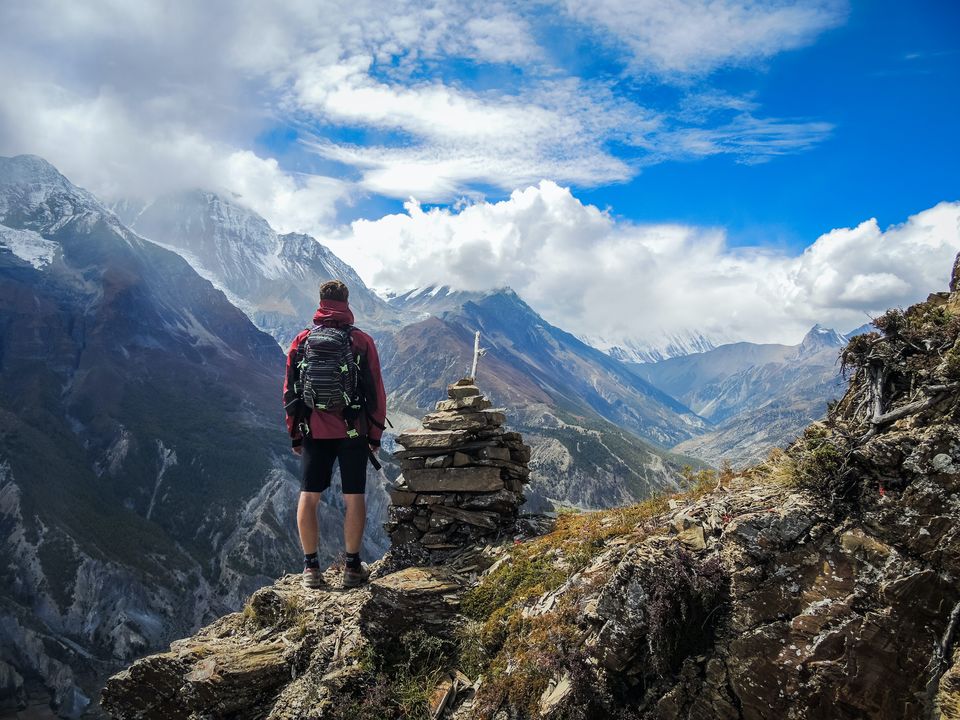 Dusk was slowly slipping into a dark night and the silence around me only grew louder. It was a weekend and my flatmate was not going to return until Monday. In celebration of this 'me time', I poured some wine, lit some candles and decided to fill the silence by watching a real life murder mystery show! Ten minutes into it, I realised that I had made a bad decision of selecting a crime documentary! But the other side of me wanted to finish the show, even though I was on the edge of my seat, biting my nails with my heart racing and sweat trickling down my forehead. It's strange how us humans can be rather sadistic at times. As scary as it was to watch the show, I learned so much about how frightening the world out there for travellers can be!
Whilst we view travel through rose-tinted glasses lent to us by most influencers, we tend to forget that every coin has two sides. Have you heard of people who are stuck in countries for crimes that they haven't even committed? While ignorance can help you keep the negativity at bay, in my opinion, it is always good to be aware of what can happen if you aren't vigilant while exploring a new place. During this lockdown why not watch some thrilling documentaries whether you are a traveller or not! Here are my top recommendations.
Crime Shows and Documentaries Inspired from Real Life Travel Experiences
1. Amanda Knox
Amanda Knox was a college student like any other who wanted to travel and learn in a foreign country. She moved to Italy in a remote town for a one-year course with dreams of having fun in her new University, making friends and learning new things. Amanda was out with her boyfriend when her flatmate was murdered brutally and she became the direct suspect of the crime! This crime documentary will certainly leave you asking yourself, "Did she do it?"
Where To Watch: Netflix, Youtube
2. The Serpent
The Serpent is based on the notoriously famous Charles Sobhraj for running away from various countries after having abducted, looted and killing tourists. Charles committed crimes from 1975-2000 alongside his partner and his girlfriend. This show is a must watch for the unbelievable story of Charles and his confidence to earn money through abducting and killing innocent backpackers.
Where To Watch: Netflix
3. Crime Scene: The Vanishing at the Cecil Hotel
I honestly was scared while watching some of the scenes from Crime Scene: The Vanishing at the Cecil Hotel. An innocent and young girl travelled to LA with a dream of exploring a new place. She booked her trip through an offer online where she thought she could save money. Was it her negligence to roam around the scariest parts of LA alone or her lack of research? Her reason of disappearance is still a mystery due to lack of witnesses and proof. You decide when you watch this show based in LA's scariest hotel: The Cecil.
Where To Watch: Netflix
4. The Disappearance of Madeleine McCann
The Disappearance of Madeleine McCann is based on a 3 year old girl who went missing on a family vacation in Portugal. While she was asleep in her room, her parents were only less than 200 feet away having their dinner. An unsolved mystery, it will leave you speechless, looking for answers!
Where To Watch: Netflix
5. Conversations with a Killer: The Ted Bundy Tapes
Ted Bundy is a documentary about the infamous man who murdered over 30 women! Why? No one knows, till date no one has found out the real reason behind it. He was a charming good looking guy, whom any girl would fall for, not knowing what he really was deep inside.
"I'm not an animal and I'm not crazy… I'm just a normal individual." said Ted Bundy, leaving everyone speechless in his tapes.
Where To Watch: Netflix
So, which one are you planning to watch over this weekend? If there are any more documentaries that you would like to suggest, let me know in the comments!
Ready to travel for free? Earn credits and redeem them on Tripoto's weekend getaways, hotel stays and vacation packages!
Think we missed out on something? Tell us about it in the comments below. Or write about it here on Tripoto and earn Tripoto Credits!