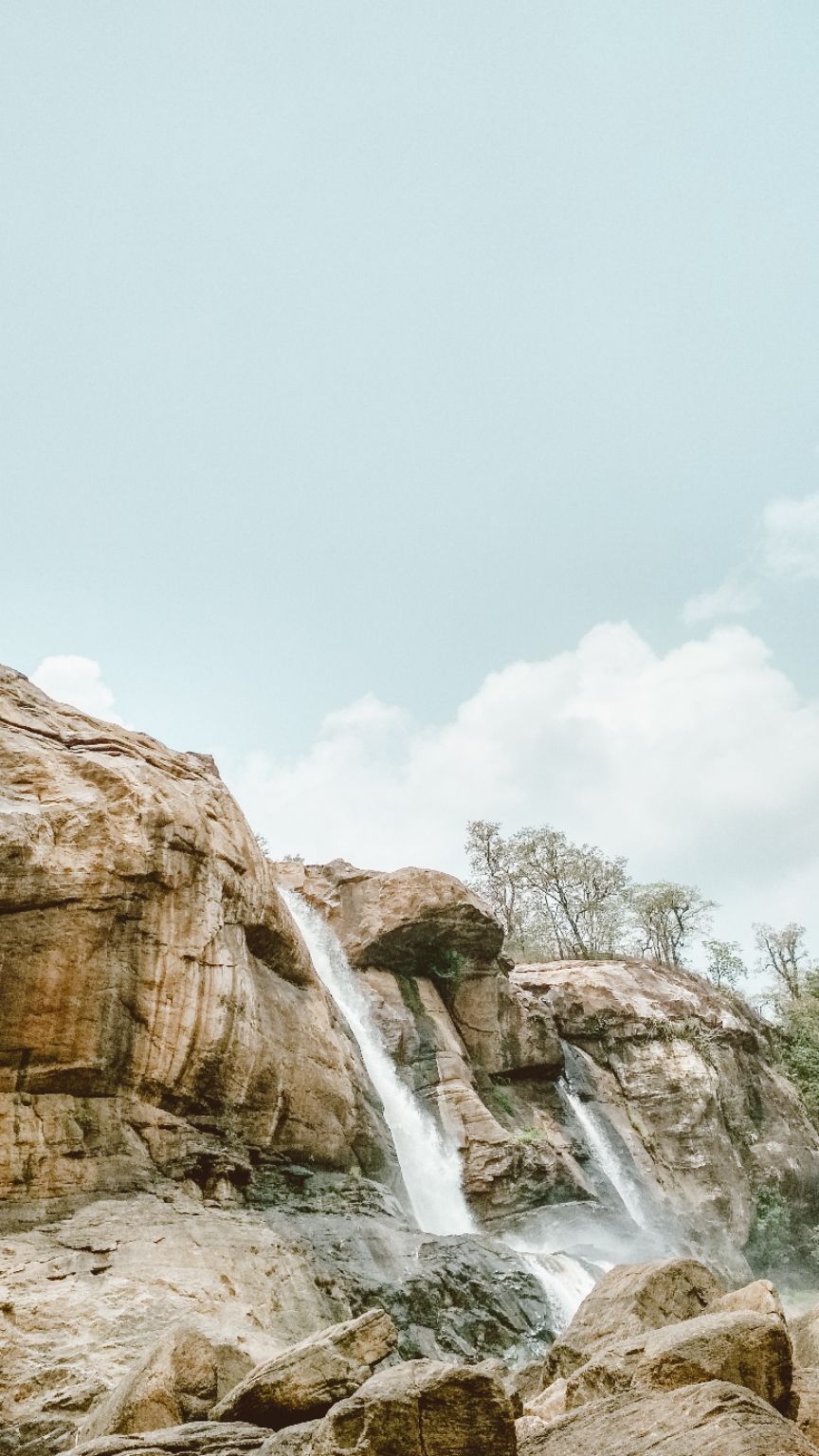 Athirappally waterfall was one of the most waterfalls in South India well known for its biodiversity. Athirappilly Falls, is situated in AthirappillyPanchayat in Chalakudy Taluk of Thrissur District in Kerala, India on the Chalakudy River, which originates from the upper reaches of the Western Ghats at the entrance to the Sholayar ranges. It is the largest waterfall in Kerala, which stands tall at 80 feet. Just a short drive from Athirappilly to the Vazhachal falls, which is close to dense green forests that are home to many endangered and endemic species of flora and fauna..It's been a long time, I was planning to go somewhere where I can be myself. So one weekend me and my friend  went to athirappally...
We went strait to vazhachal.. Take the entry ticket which costs 40 rupees, which we can use in both athirappally as well as in vazhachal water falls..
Trip to vazhachal was very nice, bamboo trees arched into the road making the road trip much more memorable.
After the flood, there came so many restrictions. We are not allowed to enter the water in vazhachal Vazhachal Falls is situated in Athirappilly Panchayath of Thrissur district in Kerala on the southwest coast of India. Located on the west-flowing Chalakudy River near the Vazhachal Forest Division and at the edge of the Sholayar ranges, it is just 5 km from entrance of Athirappilly Falls.
After all its a good trip..
It's the main shooting location for most of the South Indian movies like one from bahubali movie, vikrams ravanan movie...
Tips
-carry water
-extra clothes and towels if you wish to go for swim in athirappally
-preferable time monsoon to February