Wayanad is North Eastern district of Kerala and is a major tourist place in Kerala. According to evidences, forests found in Wayanad have been inhabited for more than 3,000 years & Edakkal Caves have 6000 year old rock engravings from the Neolithic age. Wayanad was ruled by various Kutumbiyas followed by Kadmabas, Hoysalas, Mysore Wodeyars and Sultans. When Wayanad was under Tipu Sultan's rule British started invasions stating that Wayanad was under the 1792 treaty of Srirangapatna and was a part of Malabar however Tippu Sultan appealed before the Governor General and in 1978 Governor General Lord Mornington declared that Wayanad had not been ceded to the East India Company by the treaty of 1792 forcing the East India Company to withdraw their troops.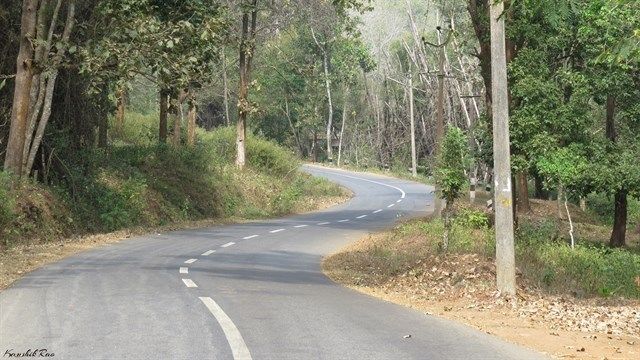 Under the terms of the treaty, Mysore surrendered about one-half of its territories to the other signatories. The highlight being that the East India Company received a large portion of Mysore's Malabar Coast territories between the Kingdom of Travancore and the Kali River, and the Baramahal and Dindigul districts.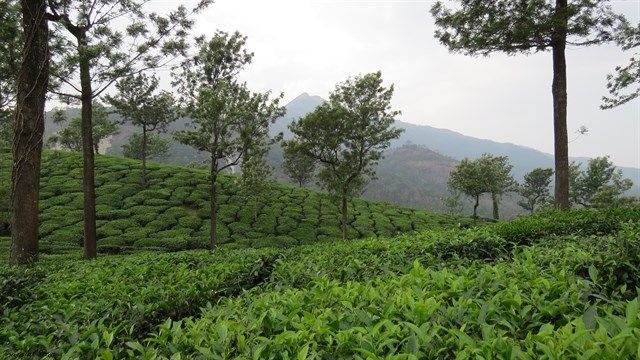 After the fall of Tippu Sultan in 1799, Wayanad was handed over to Raja of Mysore by means of a treaty but by an additional treaty, Wayanad was repossessed by the East India Company and was under control of Col. Arthur Wellesley from Srirangapatna however North Wayanad came under the rule of Pazhassi Raja dynasty of ancient Kottayam who later killed himself thus British fully acquiring Wayanad who then began cultivating Tea and other Cash crops. They also began constructing roads to connect Wayanad to Mysore and Ooty
Places worth exploring at Wayanad:
Kuruva Island
Edakkal Caves
Chembra Peak
Banasura Sagar Dam
Pookode Lake
Muthanga Wild Life Sanctuary
Rote:
Bangalore-Mysore-Madikeri-Wayanad
Mangalore-Kannur-Mahe-Koyilandi-Wayanad
Stay:
There are various home stays available at Wayanad. However if you plan to make your stay adventurous and exiting you may considering staying at Tree House, Tea Plantation Stay or Camping in Tents with Campfire.
Places to Visit:
Kuruva Island
Kuruva Island are a cluster of Island found on banks of Kabini river in Wayanad. To enter this island one needs to ferry on boats made of bamboo logs which are tied together. There are ropes tied from island to main land which will be used for guiding the bamboo logs. As soon as you enter the island you will be greeted by rich flora and fauna. The location is such that this island is green throughout the year.
The island is having various activities such as boating and rafting. The rafts used are made of Bamboos which makes it unique and exiting when you pass through the streams. If you love nature you can have a peaceful nature walk by admiring the beauty of the nature. During the walk one may observe rare species of birds, herbal plants and trees. Entry to this island is restricted during rainy seasons (from June to September). You will need to reach Manathavady and from there plenty of buses are available to reach Kuruva Island.
Banasura Sagar Dam
Banasura Sagar Dam is on Karamanathodu river which is a tributary of Kabini River. This dam is considered as the largest water dam in India and third largest in Asia. There are opportunity to take some pictures here. At Banasura Sagar dam trekking and boating activities can be undertaken. Trekking is one of the top attractions here.
Chembra Peak
Chembra Peak is the highest peak of Wayanad and is a must visit spot if you admire nature. This peak is visible from almost all parts of Wayanad and is ideal for trekking. Prior permission is required by Meppady forest office before undertaking the trek. A heart shape lake can be seen en-route peak and it is believed that the lake has never dried up. The view from top of the peak is magnificent. Avoid rainy season to protect yourself from heavy rains, leeches and steep slippery descent.
Pookode Lake
Pookode Lake is a beautiful fresh water lake which is around 15 kilometre away from Kalpetta. The lake is surrounded by forest and greenery making it ideal for nature lovers. One can see some wild animals and birds in the forest area surrounding the lake. Blue Lotus, Blue water Lilies can be spotted in the water.
Edakkal Caves
Edakkal Caves are set of two natural caves located at Edakkal and is the only place in South India to have Carvings from Stone Age. Climb is steep and is crowded but the views are good and cool breeze blows throughout. Uphill takes around 30 Minutes where as descent takes around 15 Minutes.
Wayanad Wildlife Sanctuary
Wayanad Wildlife Sanctuary is a wild life sanctuary in Wayanad. Variety of wild animals such as indian bison, elephant, deer and tiger are found there. Elephants roam freely here and tigers are sighted occasionally. Various species of deer, monkeys, birds etc also live here. Best time to visit here is June to October.