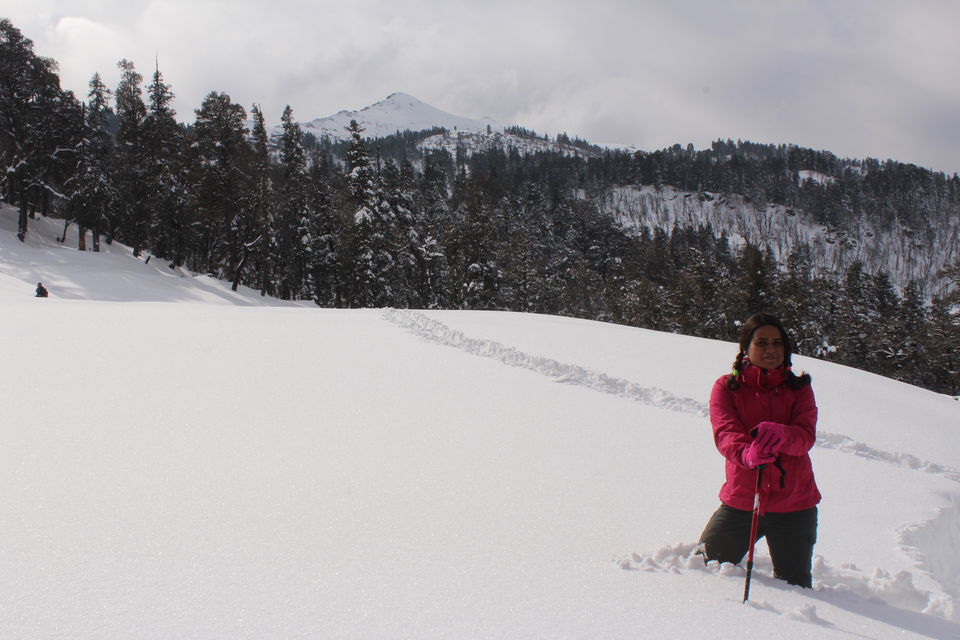 Travel, it is no different than Love. Once you taste it, you're forever trapped and there's no going back. Kedarkantha was my first encounter with many things : summiting a peak, living in-depth in mother-nature, and snow!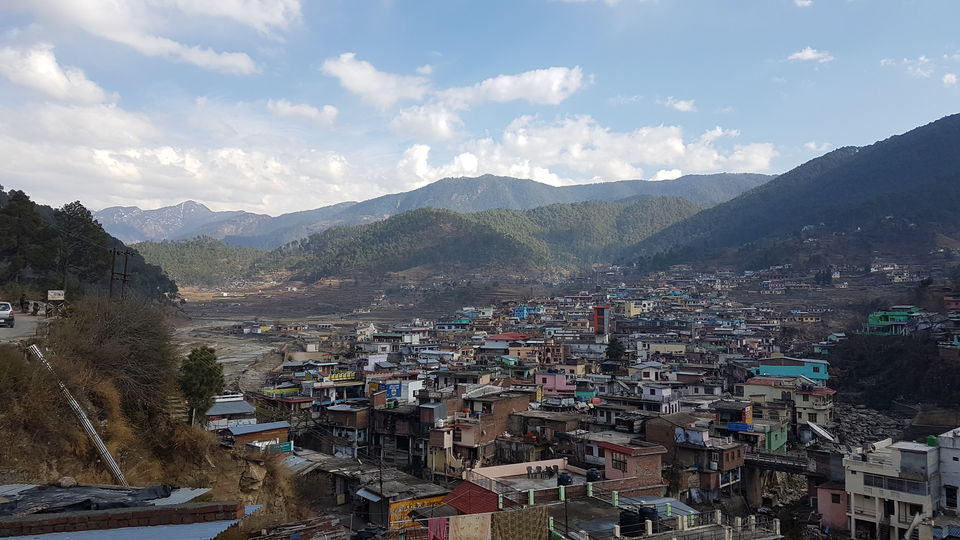 I arrived at Dehradun early morning, and then I took a Jeep from there to Sankri with trekkers from the same batch. The route traverses through Mussoorie . Snake roads, hairpin curves, swift turns! Bound to make anyone nauseous.
6000ft | 9°C
I happened to have travelled 2500kms from Bangalore, all the way to Dehradun. And, these last 220kms to Sankri was the most thrilling and at the same time appealing.
6500ft | -2°C
We arrived at Sankri around 6 in the evening. TTH trek leads Mahaveer Sir and Abhishek Bhaiya allotted us our rooms at the guest house. As we shivered at sub-zero temperatures, and while we couldn't sleep over the fact that, the next day came with lower temperatures and no beds and blankets, the view from our guest-house kept us distracted.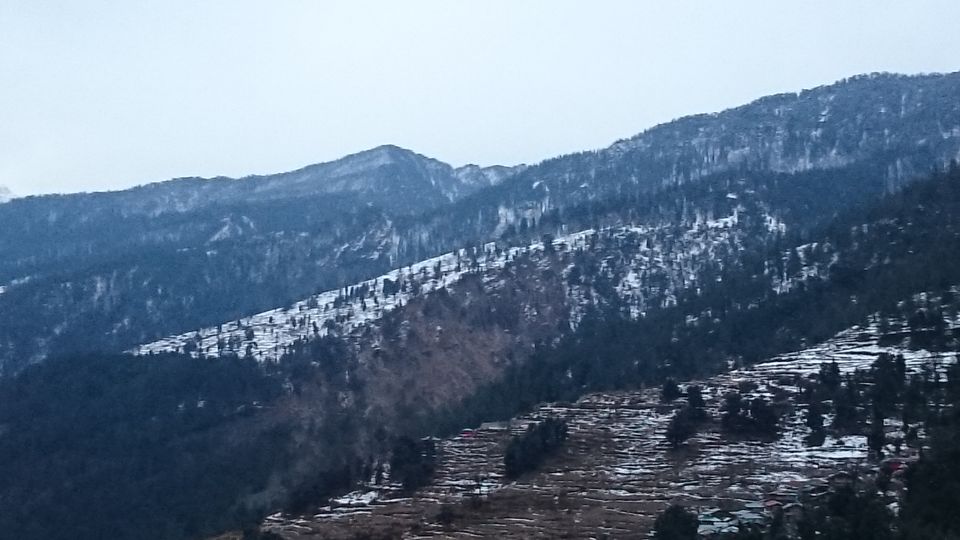 The following day, we set off to our first camp at Juda ka Talab.
In the frame :
Me, Aishita, Radhika from Bangalore. Adwait,Sameer,Shalaka,Himanshu,Ajay from Maharashtra.Astha, Chirag and Nikhil from Delhi.Arvind, Arun and his wife from Delhi.Neha,Roshan, Aditi and 2 friends of theirs from Bangalore.Meghna, Nayanesh and Jaimin from Gujarat.Jennil from Gujarat.Penny from Delhi.Prathap from Bangalore.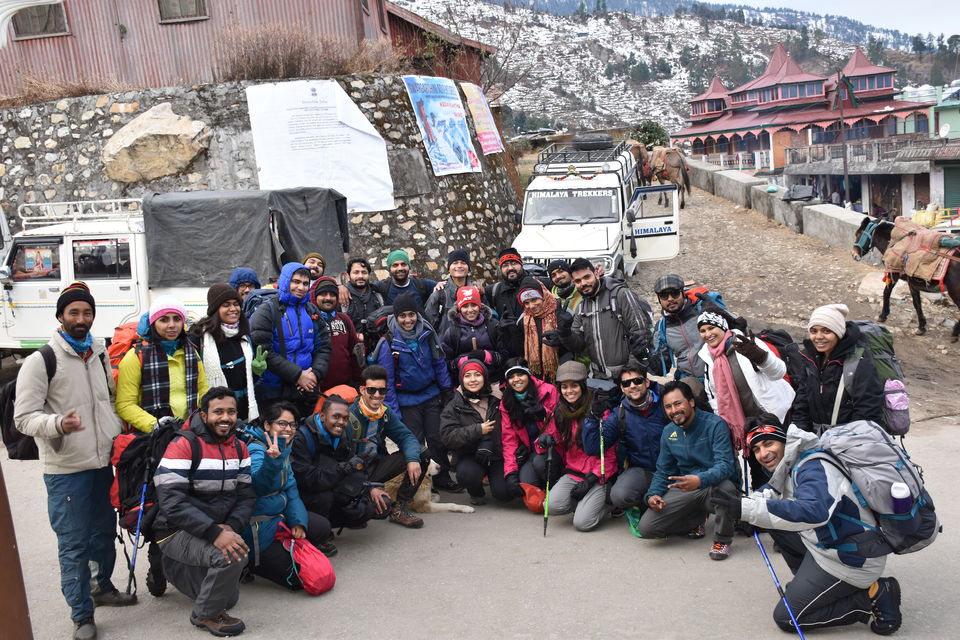 The departure Group Picture, and then we entered the forest bounderies, as the climb began. Initally it was all grass and soil and as we kept going on we sighted some snow, more snow, more and more snow till be reached Juda ka Talab.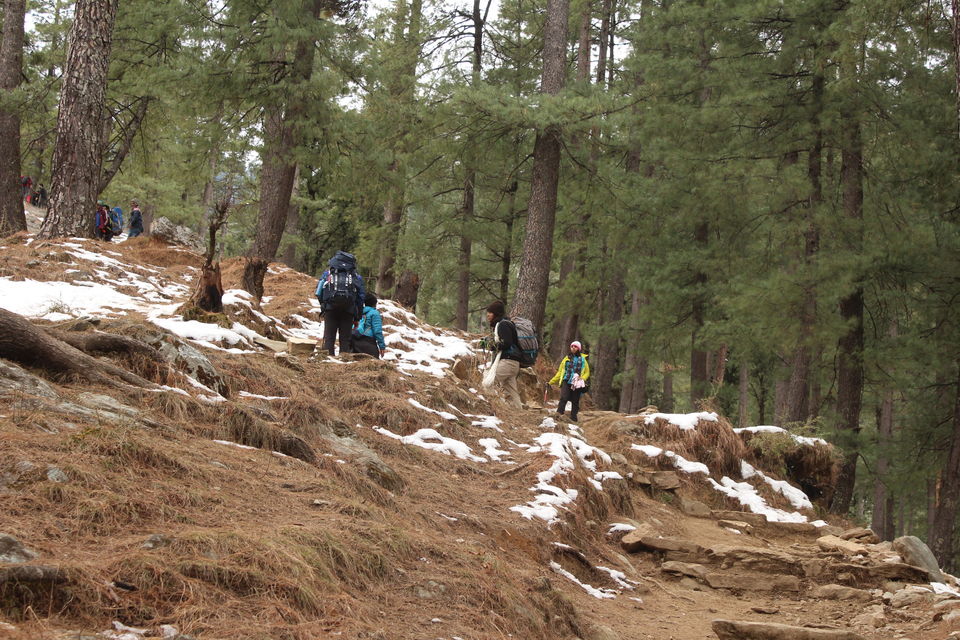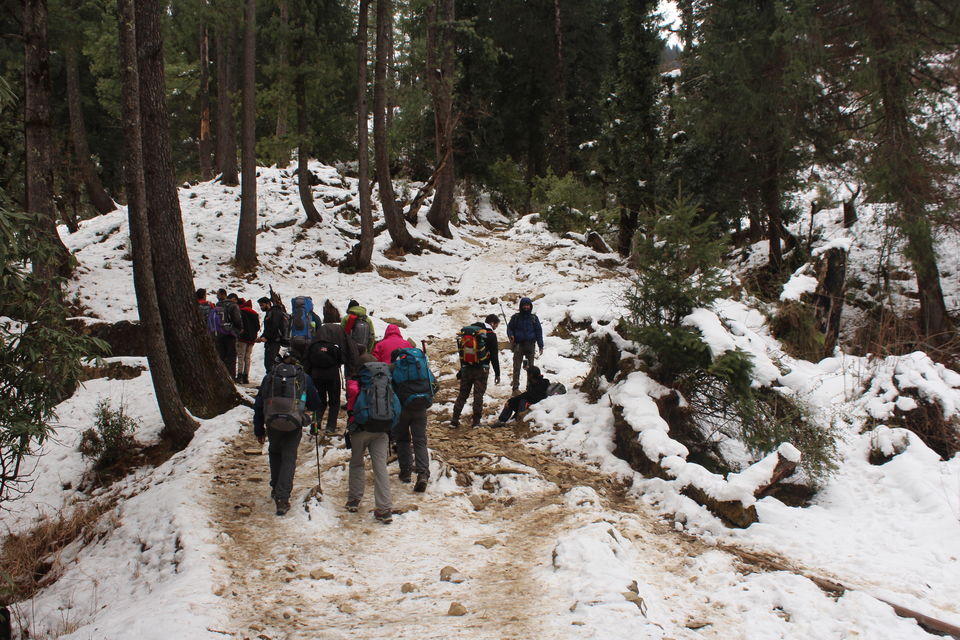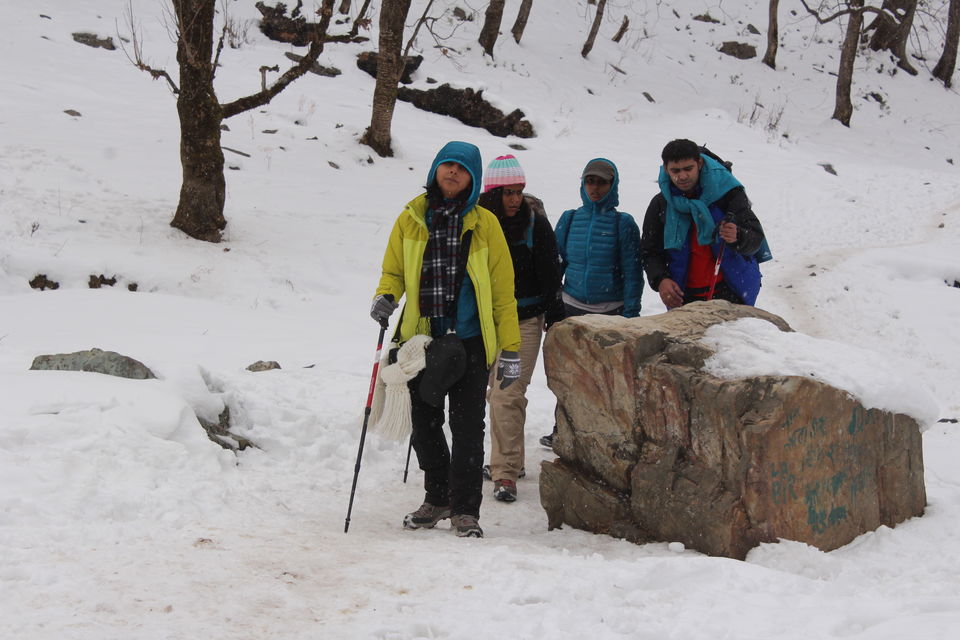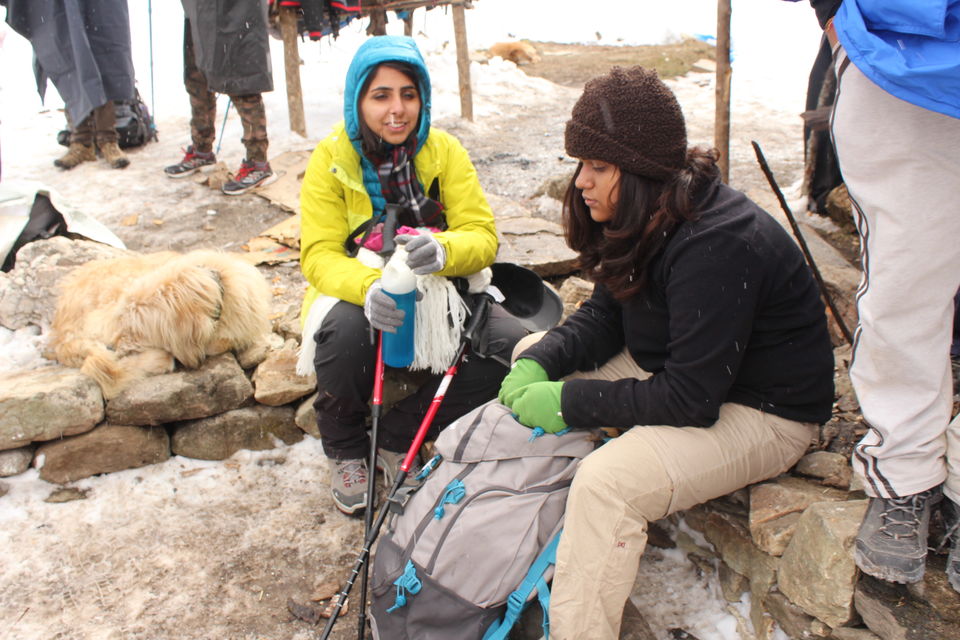 9100ft | -12°C
Arrival at the first camp was mesmerizing, a patch of flat land surrounded by snow-capped pine trees. The frozen lake besides the campsite and the best part : Tents pre-set for us to retire in after hot delicious meal and Tea. That kind of food isn't expected with those resources and climate, but no denying, it was as good at being served on your dining table at home.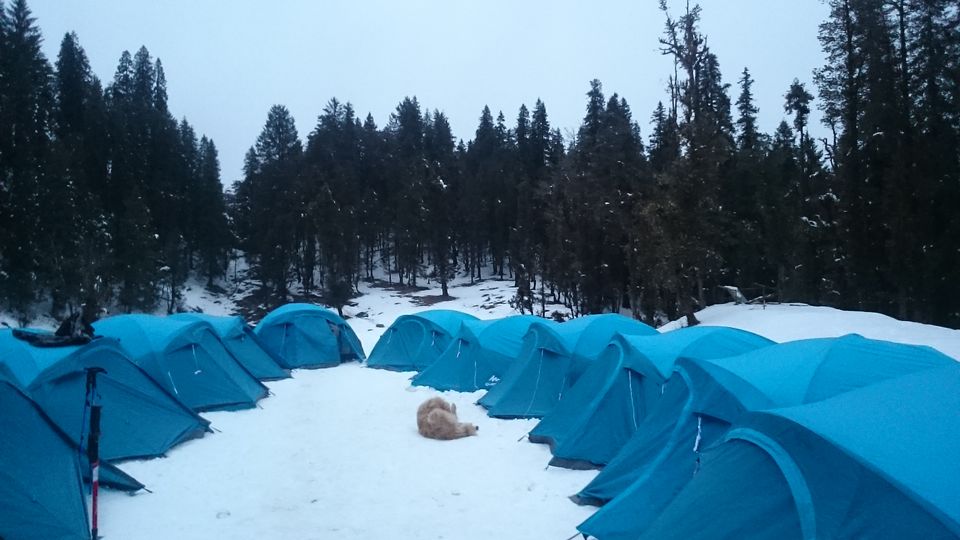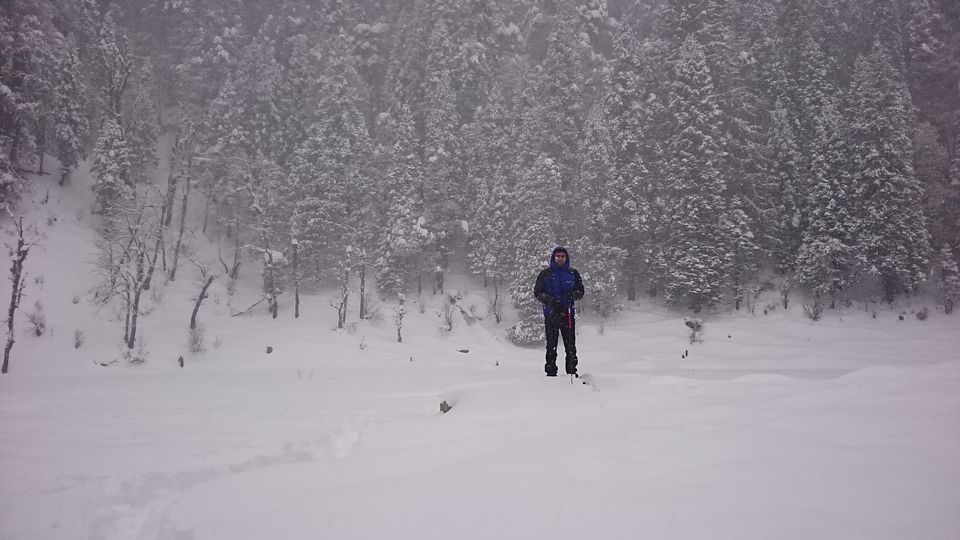 We spent the night at Juda Ka Talab. The legend says.."that Lord Shiva opened a little of his hair and water flowed out to form this small pond". Several trekkers, like us, use this spot as a camp site, spending the night here having fun near bonfires and sleeping under a blanket of twinkling stars. This water-body  appears really graceful  in all the ways mother-nature can be...
11,250ft | -18°C
The following day, we were expected to move on to the next campsite, but due to heavy snowfall all night it wasn't possible for us to move. Although, we did hike on the day to Kedarkantha Base Camp and explore the area around. We came back to the same campsite and stayed the night. My fellow campers woke me up late in the night just like the previous night, only this time it was for Stargazing and not a storm that had hit us. I guess, it was a full moon night, and the clear cloud-free sky brought magic to the moment.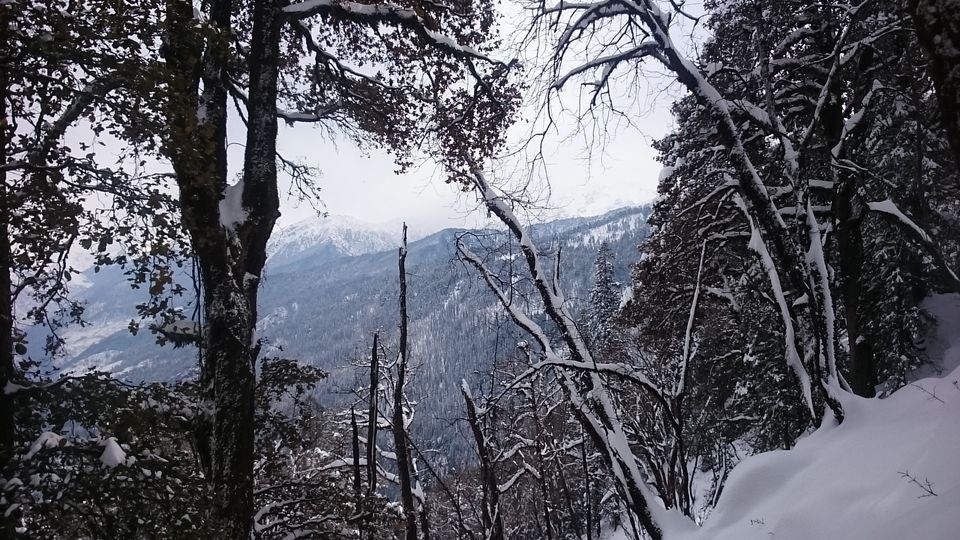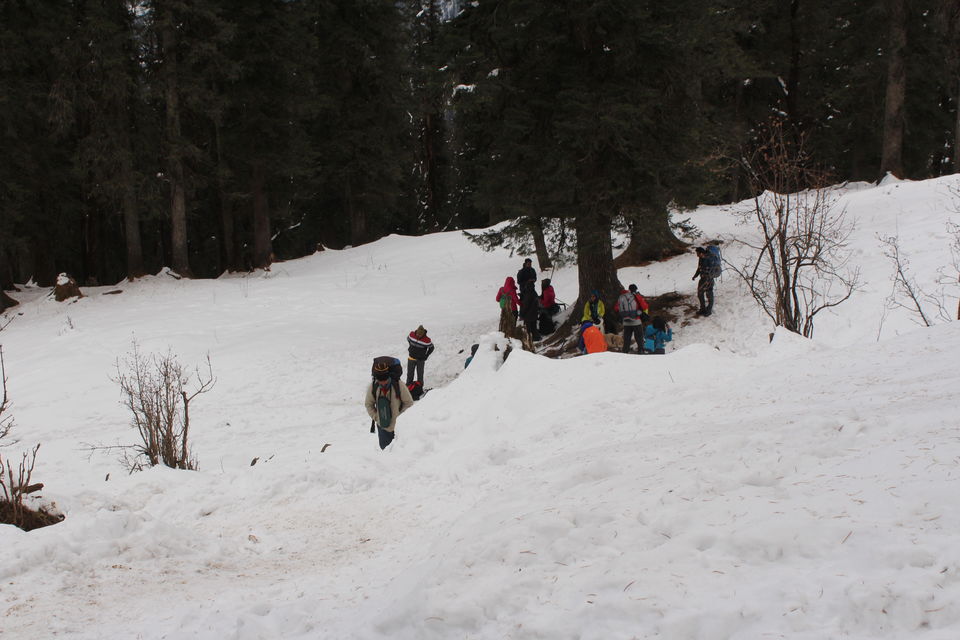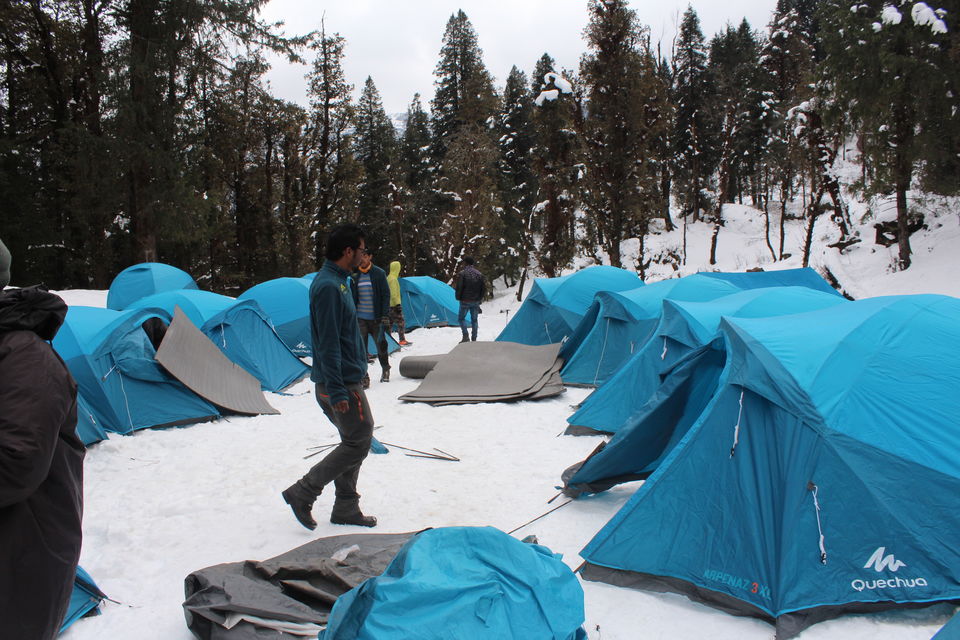 12,500ft | -22°C
We wrapped our tents up, and decided to hike uphill towards Kedarkantha Peak. It was going to be a bit tough as we were to retreat back to the same camp, but our team aced it anyway. The view and sceneries on this day were the best. We snow-slided and played a lot of random games with the fresh snow there. Then, as planned, headed back to the Camp. Lunch was a little late and all of us were starving. TTH served us with hot Rajma-Chawal. I had never been so excited at the sight of Rajma-Chawal ever before.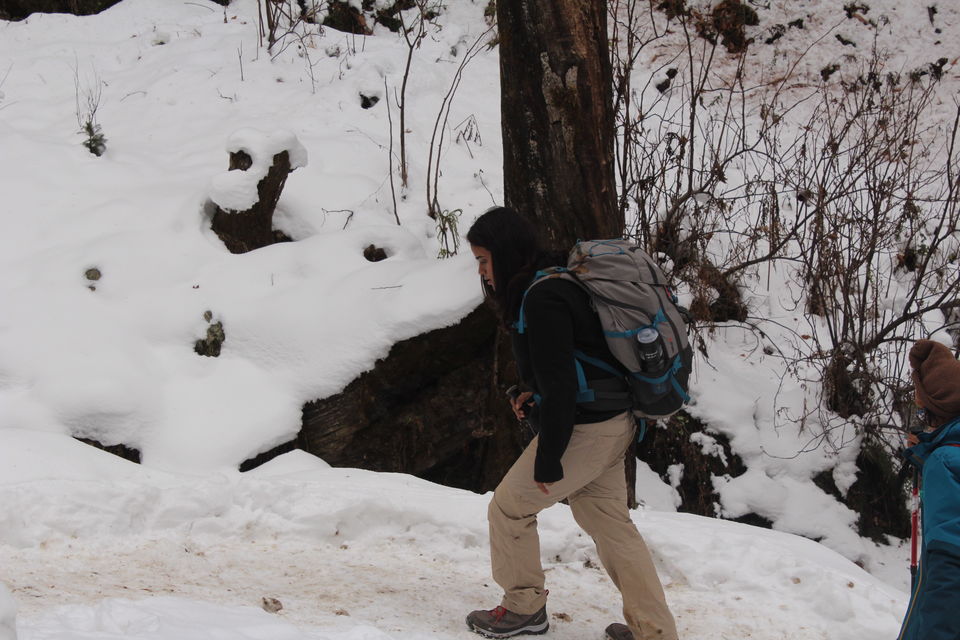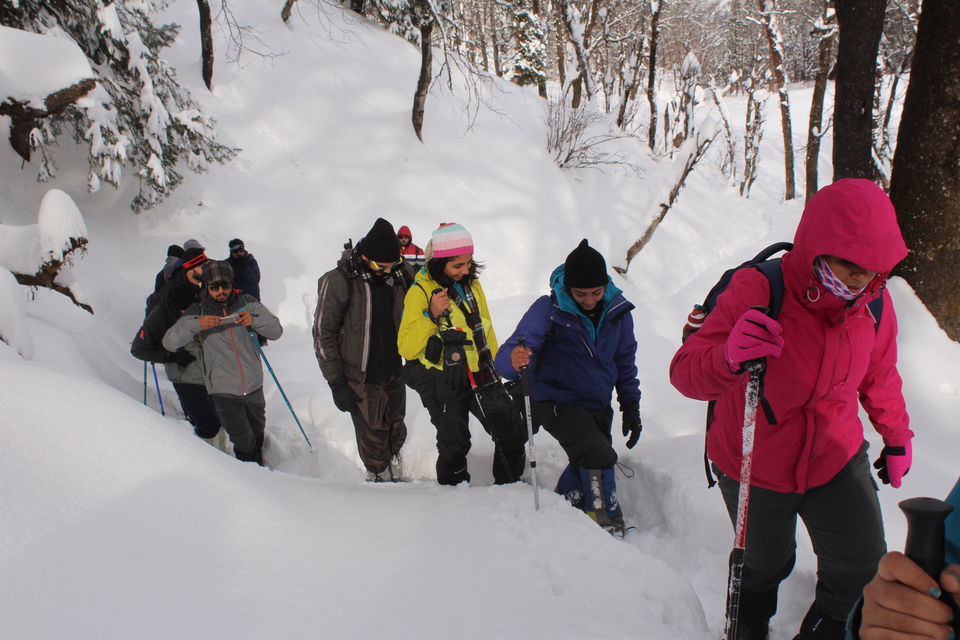 8900ft | -15°C
Last Day, it was time to say goodbye to the snowy hills and we were to descend back to Sankri. We took a route different from our ascent. We walked through Hargaon, and Mahaveer sir narrated stories that rumored around the village. The stories kept us going and we had covered most of our path already. A look of sorrow eclipsed everyone's faces as we could sight our homestay in Sankri, and as we kept walking, the view kept zooming in.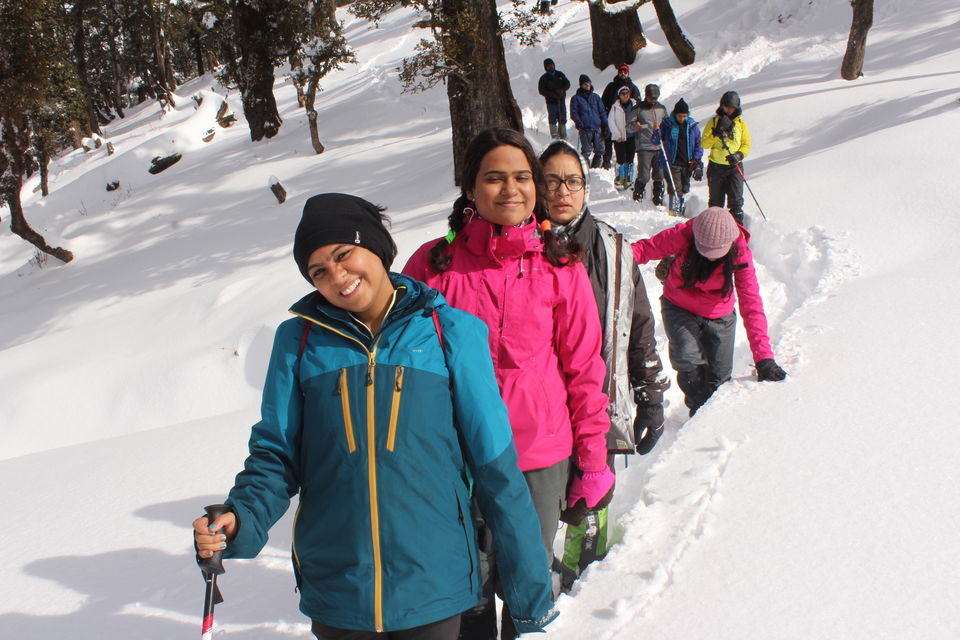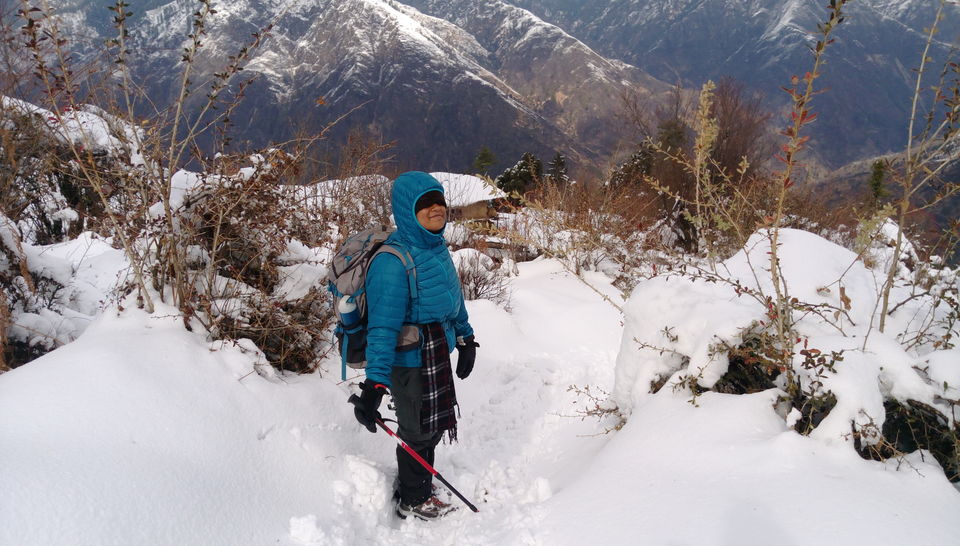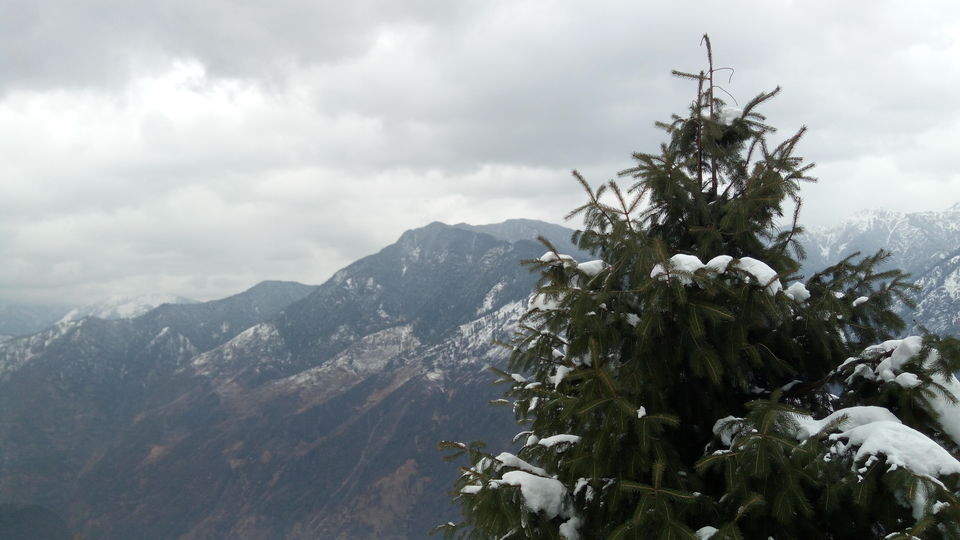 Bid Adieu to the snow, to the beautiful experience and to the view which might be a once in a lifetime thing for most of us there. A geep dropped us back to Dehradun railway station. On the way back we stopped by kempty falls for food. We came across a shop renting out local traditional attire for us to wear and pose around with them.
We had our dinner and boarded our train to Delhi. And then we had flights pre-reserved back to Bangalore.