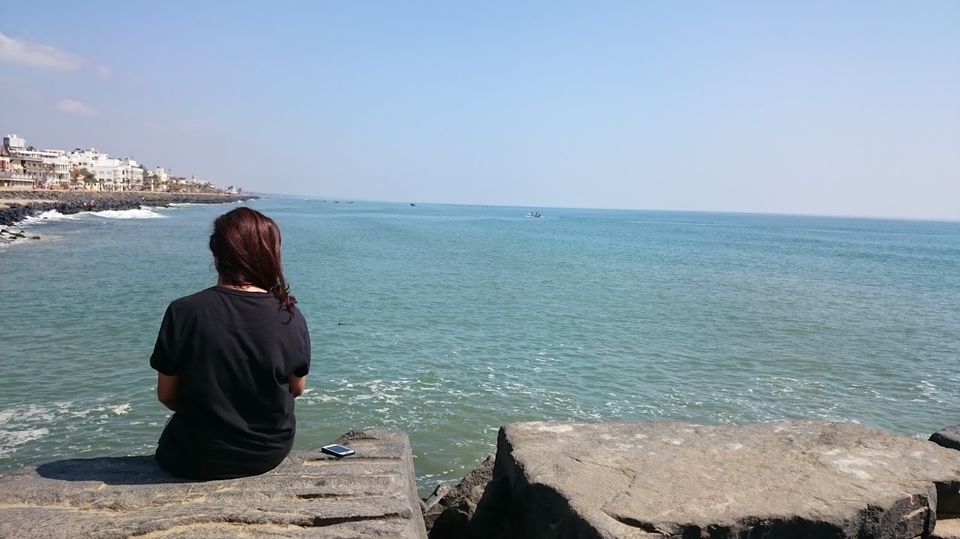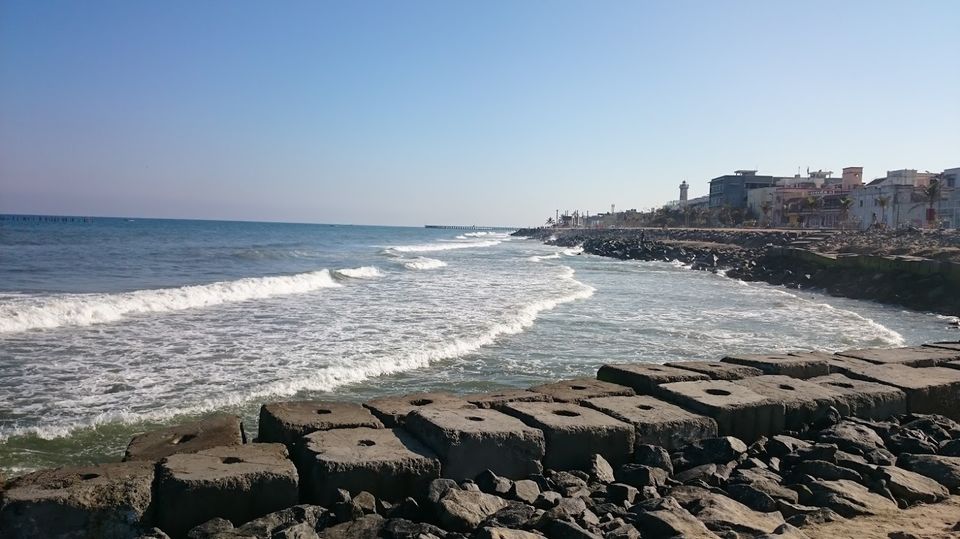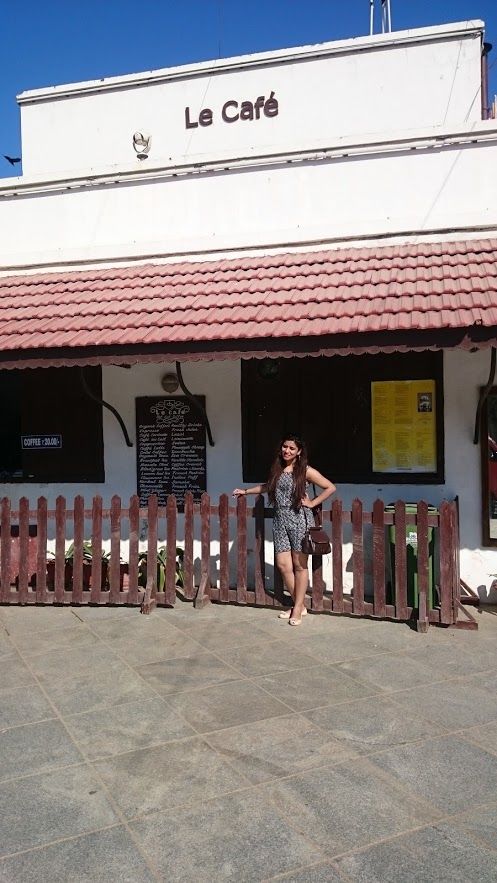 The Famous Le Cafe overlooking the Bay of bengal at the Rock beach.Its old time charm and expansive view of the sea makes the food that they serve even more tasty!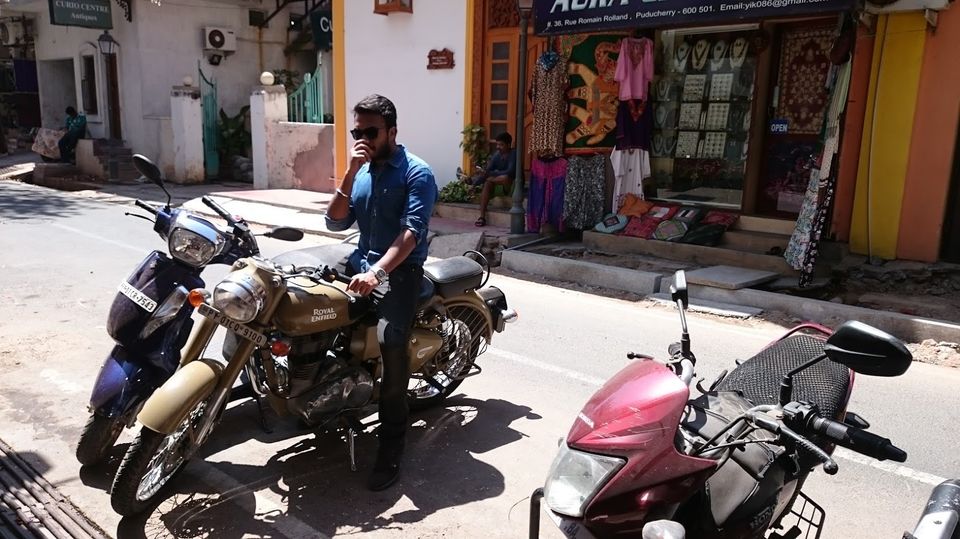 The best way to explore the city is to rent a bike. And that is exactly what we did!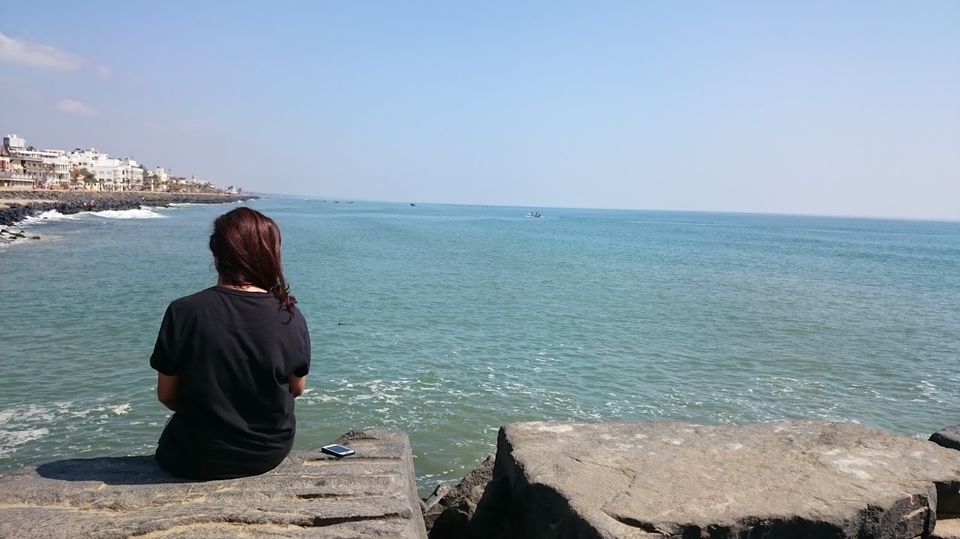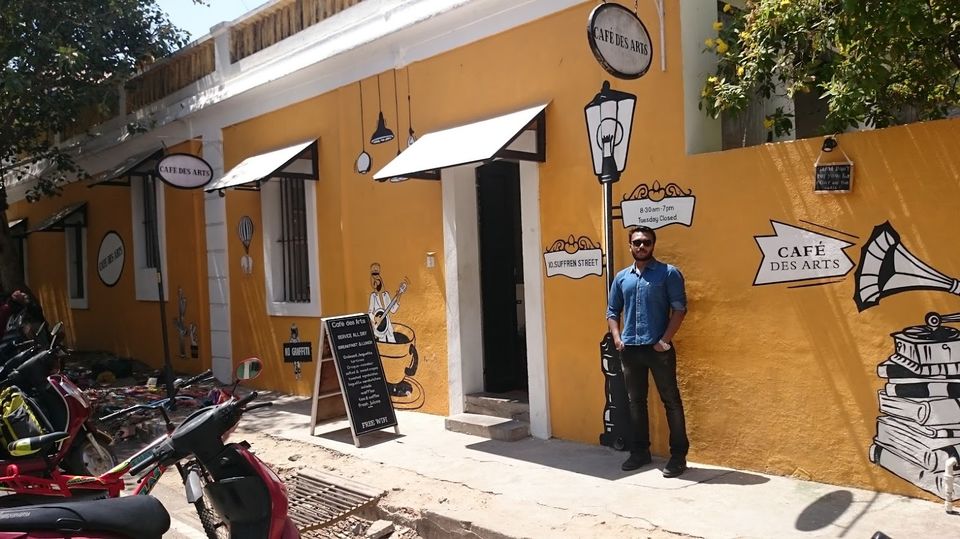 One more cafe that you just cannot afford to miss when you are in white town- Cafe des arts! Its hip,vibrant and colourful. As soon as you enter the cafe you can feel a very different vibe and that too in a good way!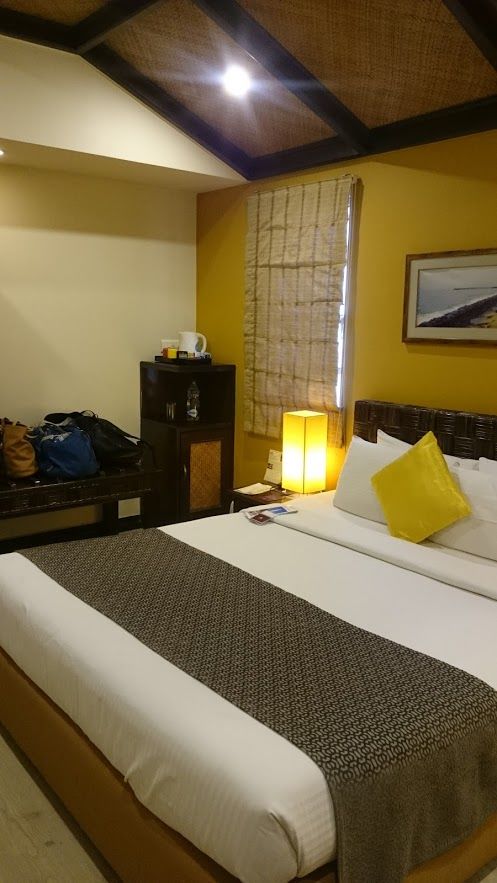 We stayed at Richmond Hotel. It is a boutique hotel which is very well-maintained. The rooms are cute! Though they can be a little bigger! however given their proximity to the Rock beach and other cafes it is worth the stay. The overall experience was awesome!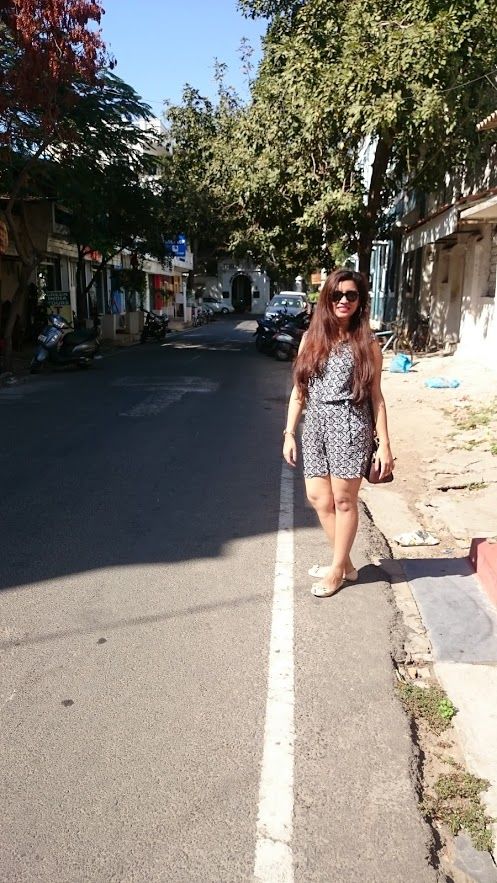 Street leading to Hotel Richmond!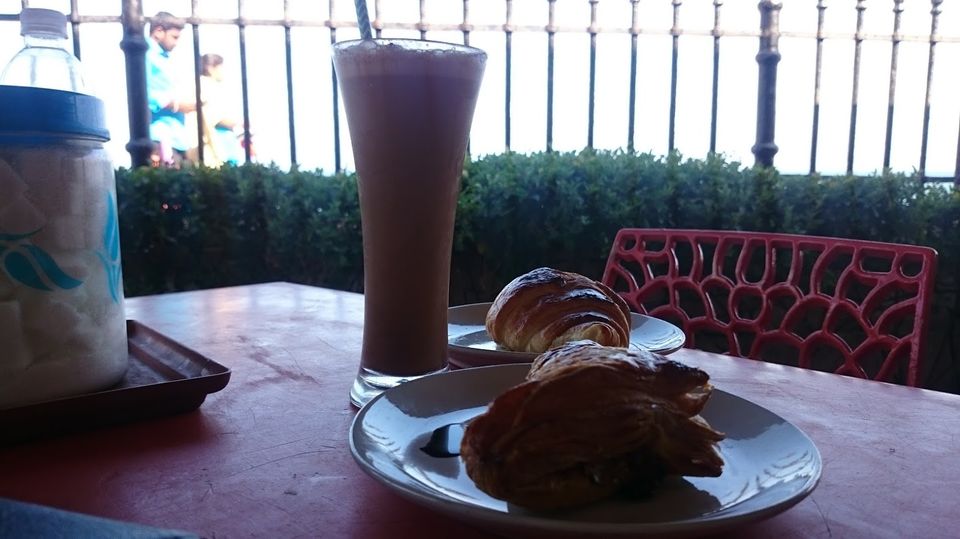 The Croissant and the Chocolate Shake are a must try when in Puducherry! NB- Any Cafe will do!