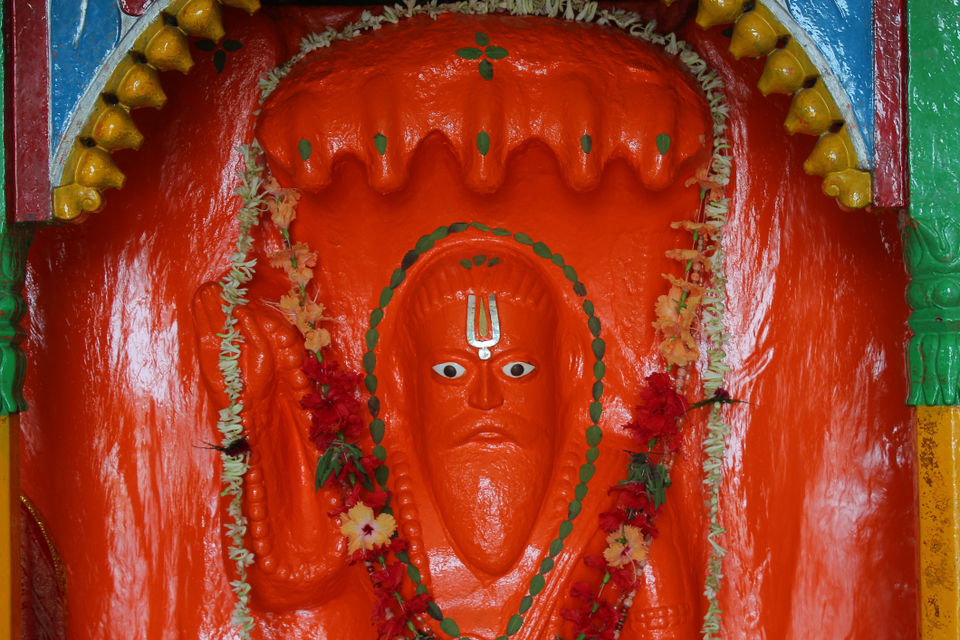 On the lap of Bay of Bengal, some 130km away from Kolkata lies an island called Gangasagar or Sagar Island. It's where the river Ganga meets the Sagar. It's the biggest island in the Ganges Delta.
Every year on the day of Makar Sankranti, hundreds of thousands of people from all across the country gather at Gangasagar for a holy dip at the confluence of river Ganges and Bay of Bengal and then they offer puja at the Kapil Muni Temple.
Even few decades back, it was pretty difficult if not impossible to reach the island. But since the extended railway up to Namkhana, the well-connected road from Kachuberia upto Sagar and the presence of Electricity make Gangasagar an attractive destination both for the explorers and the pilgrim lovers.
We started early in the day. Catch the train around 6:26 from Jaynagar Majilpur and reach Kakdwip by 7:51 AM. The fact I love about here is the presence of Battery driven Tuk Tuks, its an economical option for commuters, pollution free, less noisy.
We were lucky enough to get the early Vessel and it was really unexpected. The vessel delayed its departure to accommodate us, and we feel special for that. The foggy morning, the affectionate wind, and we were crossing the Muriganga River bit silently. Though I feel the vessel can be bit faster and only two vessel is operational as of now, so if you miss a ferry, find some snacks cause you have to wait for long one hour.
The vessel was really crowded, and unfortunately it can't accommodate any four wheelers. Some travelers were disappointed who drive their car long back from Kolkata. But bike riders, bring your machine with no hesitation, cross the river and then u will get entire 30km stretch to ride.
The jetty at Kachuberia was far better than Kakdwip side. And we never expected so much of bus, tuk tuks and cars on this side. The story I heard from my grandpa's is really 180 different from what I experienced. Only a few years back, the island was electrified, and now it has more battery driven tuk tuks than mainland. Along the way from Kachuberia upto sagar, what meets my eye is well connectivity of electricity, cable networks and a good no of schools, colleges and hospitals.
Reaching at the Spot, I was bit surprised about the cleanliness of the beach. I really haven't expected that. It was far beyond my expectation. Public washrooms, restaurants are of commendable no I found. Though no private accommodation is yet not available, but Bharat Sevashram, West Bengal Tourism Bungalows are good options. (Though have no idea during the Makar Sankranti).
The Gangasagar which was once difficult to reach, today you can take a day trip from Kolkata and returned back for your dinner at home.
The real experience you can only get first hand after reaching there. And if you are a devotee, don't forget to have a holy dip at the confluence of Ganga and Bay of Bengal and puja at the Kapil Muni Temple. Photography is allowed inside the temple.
How to Reach
Though its just 130 Km from Kolkata, but still it takes at least 5 hour to reach and as its an Island so no direct mode of transport is available.
The best is to take the following public transport options to reach Gangasagar i) Economic ii) Reliable. The method of transport is time saving too and includes different types of transport (Train, Bus, Ferry and Battery driven cars) so you can enjoy the variety.
Take suburban Train from Sealdah (South section i.e. train will depart from 10 or 11 or 12 or 13 or 14 or 14A platform only) up to Kakdwip.
[Train Fare: INR 25/- ]
[Approx. time to reach Kakdwip Station: 2 hr 30 min]
[Best train to catch from Sealdah is 05:12 AM Namkhana Local or if you miss try 07:15 AM Namkhana Local]
[Try to catch 05:12 AM train, then you can return early from GangaSagar for Kolkata]
After reaching Kakdwip Railway Station, take a battery driven TukTuk/ToTo (which is enormously available there) for reaching the Jetty Ghat (known as Vessel ghat or N0. 8 Vessel ghat).
[Fare : INR 15/-]
[Distance : 8 km ; Time taken : 10-15 min max]
Take Ferry (a.k.a. Vessel) for Sagar Island (for Kachuberia Jetty Ghat).
[Fare : INR 8/-]
[Time Taken : 35-40 mins]
[Note : The only challenge in this route is to get vessel on time, if u miss one by mere 5 mins, remember you have to wait for one long hour. so start early from Kolkata]
Once you reach the Kachuberia Jetty Ghat on the other side, take Bus or any other SUVs for Gangasagar.
[Fare : INR 20/- for bus, SUV charges are nearby or u can book an entire SUV if u wish]
[Distance : 30 KM]
[Time Taken : 1 hr approx]
Train timings from Kakdwip to Sealdah are : 1:46 PM, 3:13 PM, 4:51PM, 5:48 PM, 7:59PM, 8:59PM
There is a Helicopter Service in every Sundays and days during the Makar Sankranti Festival. One can take BUS from Esplanade up to Kakdwip via Diamond Harbour and then take Ferry and then bus for Sagar. If you are planning for driving your car then please remember, you only can drive upto Kakdwip, and then have to park your car before taking the ferry (aka vessel) as its only carry people, bicycle and Motorbikes as of now. But don't worry your car at Kakdwip will be safe. Things to Carry/Bring
Yourself, Camera, Water Bottle , Scarf/Cap, Extra Pair of Clothes (Those planning for Holy Dip at the Sagar Beach)
Where to Eat
Plenty of Restaurants are near the Kapil Muni Temple and Bharat Sevashram. a decent Veg meal costs INR 40/-. For non-veg expect few more bucks.