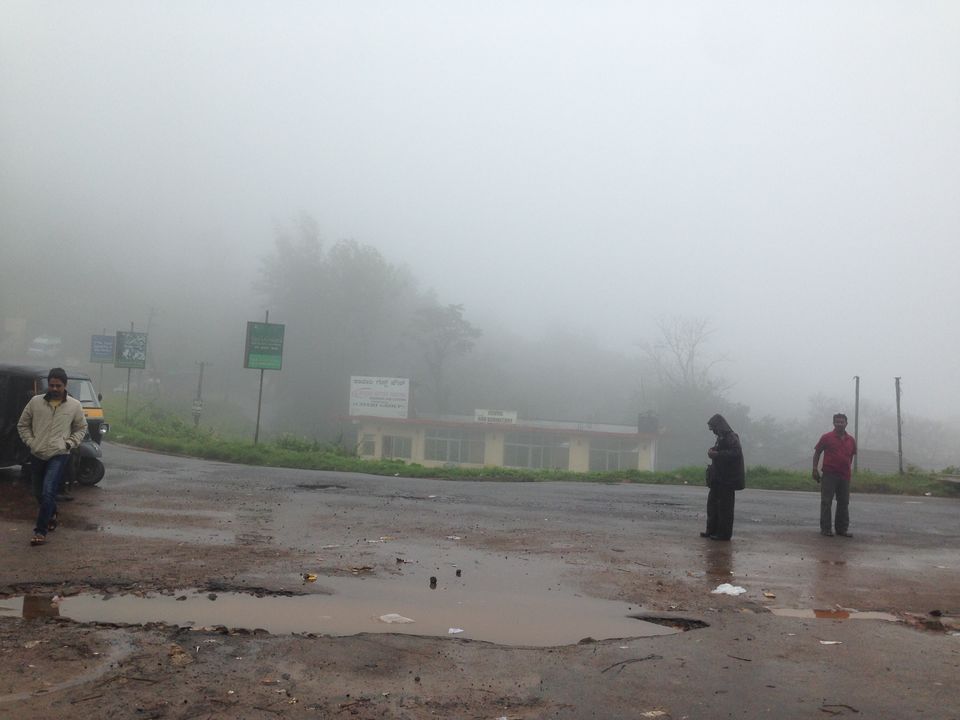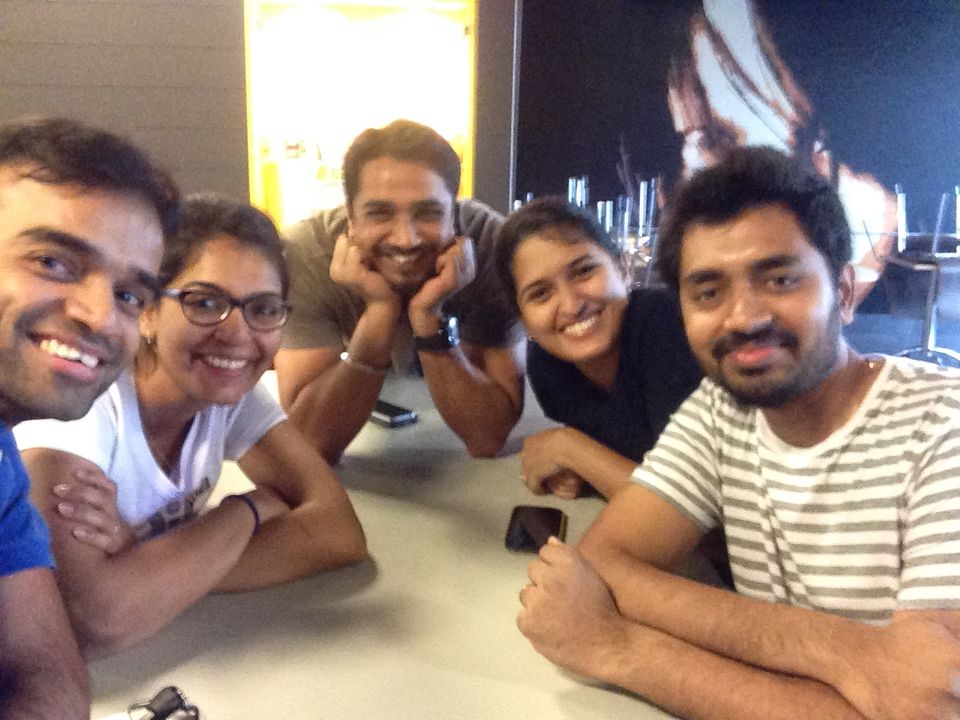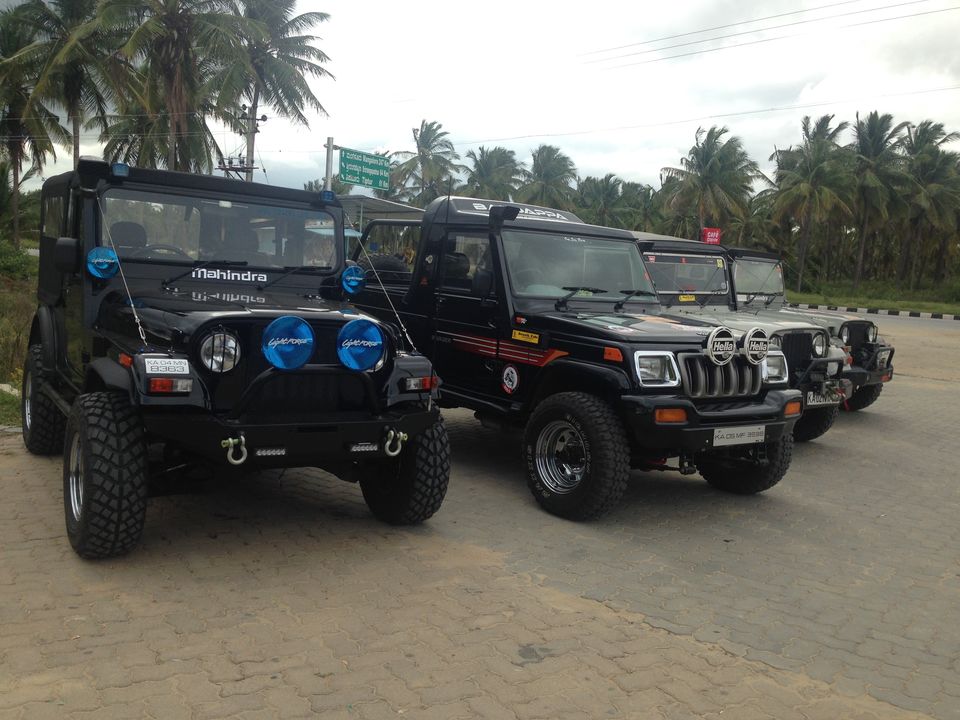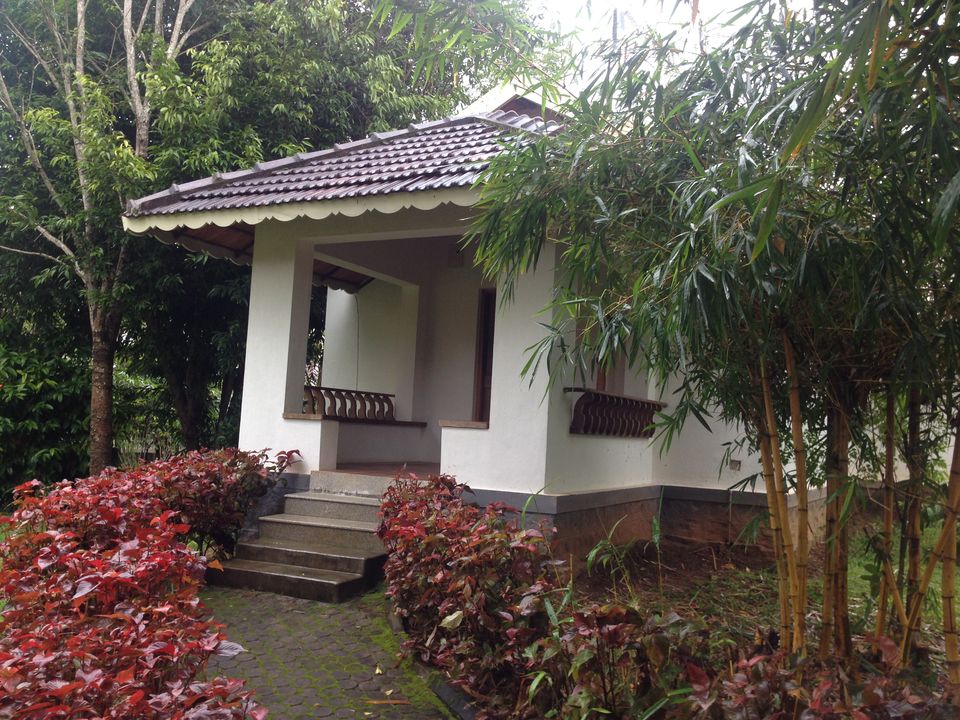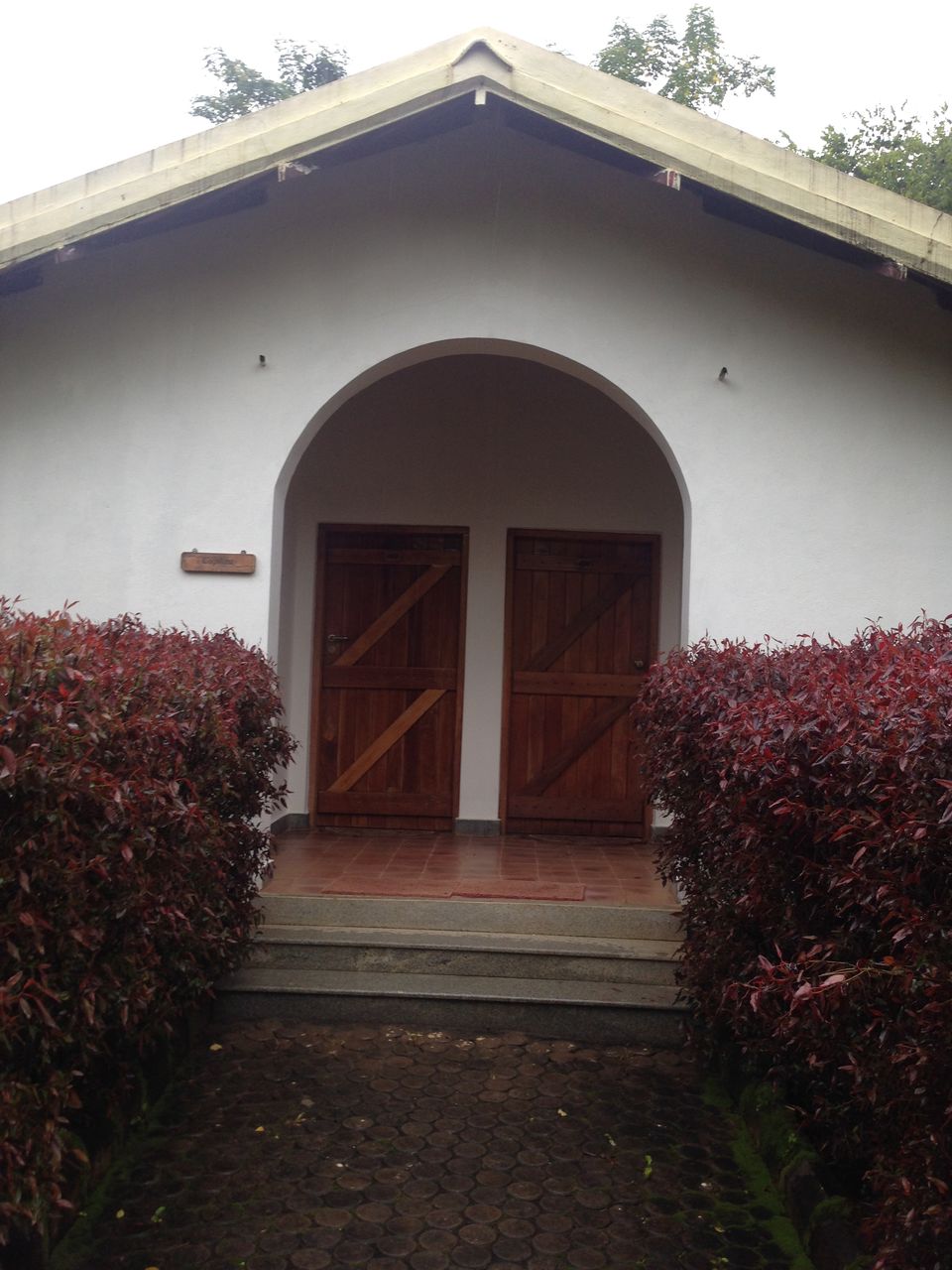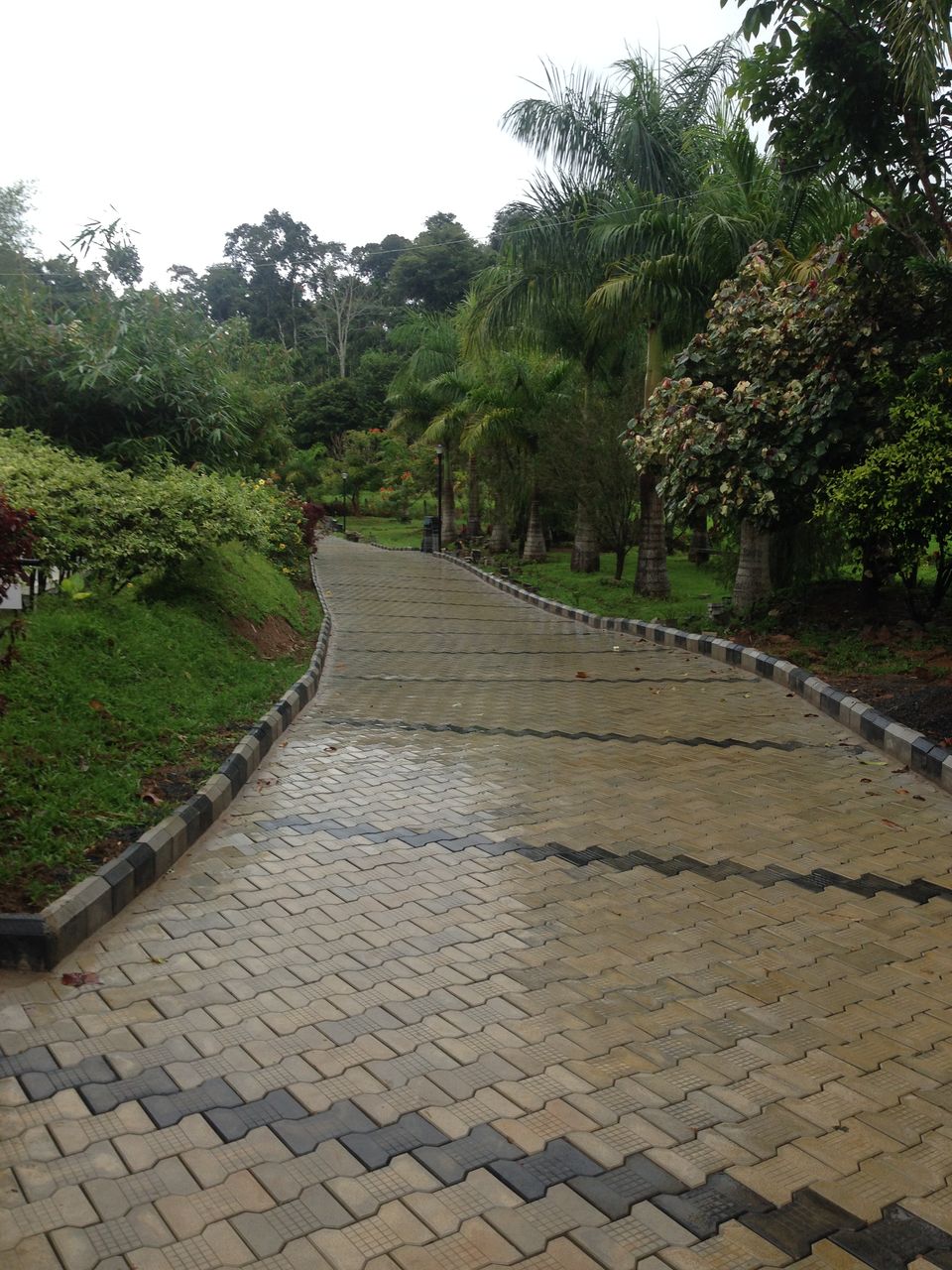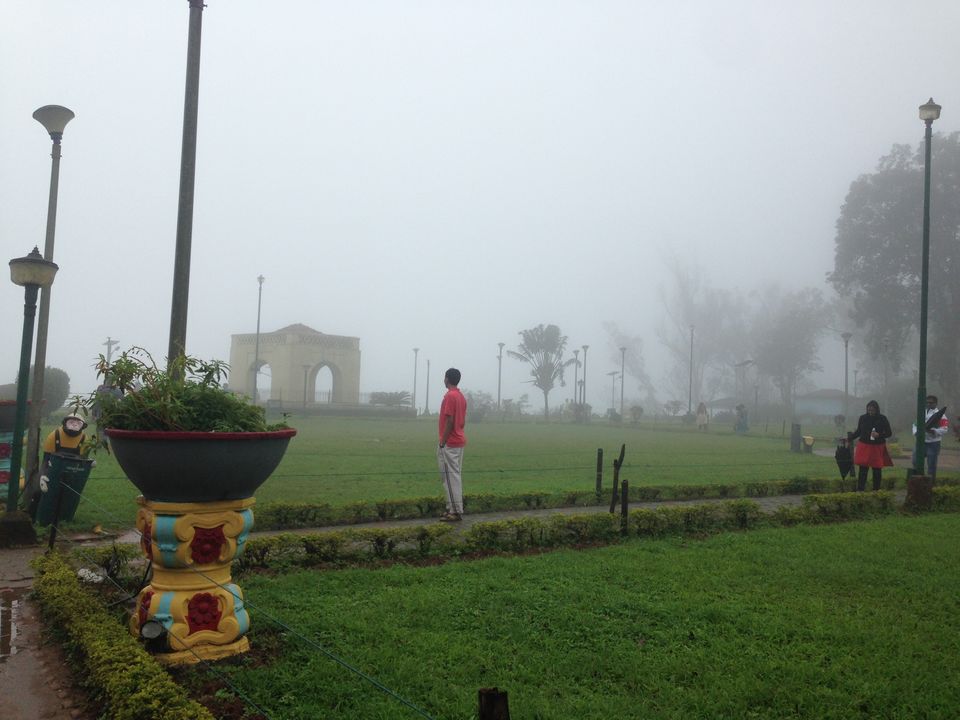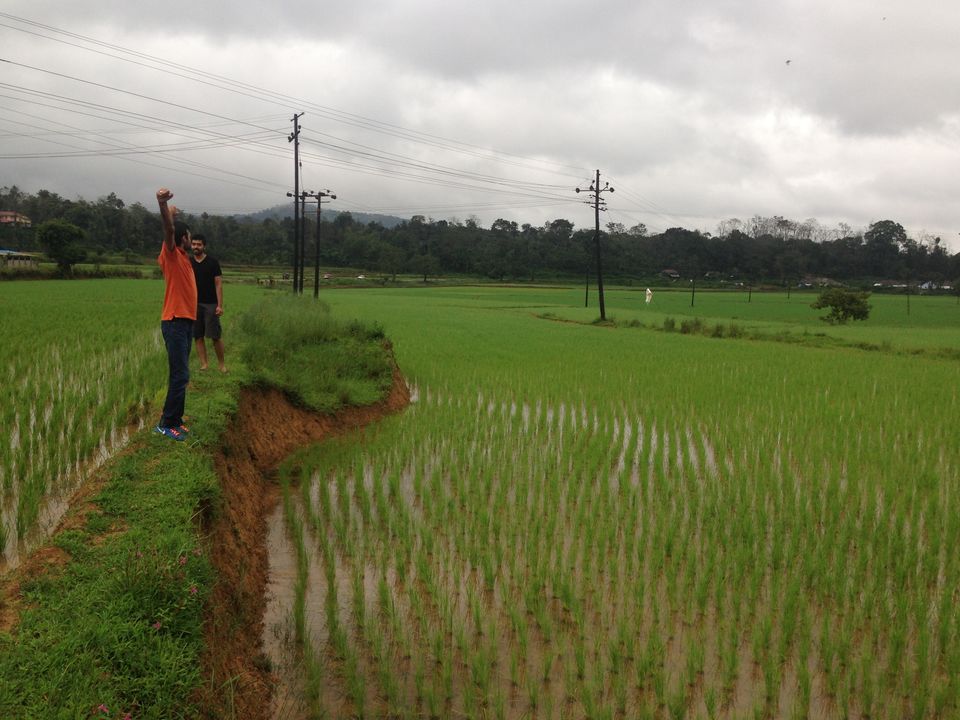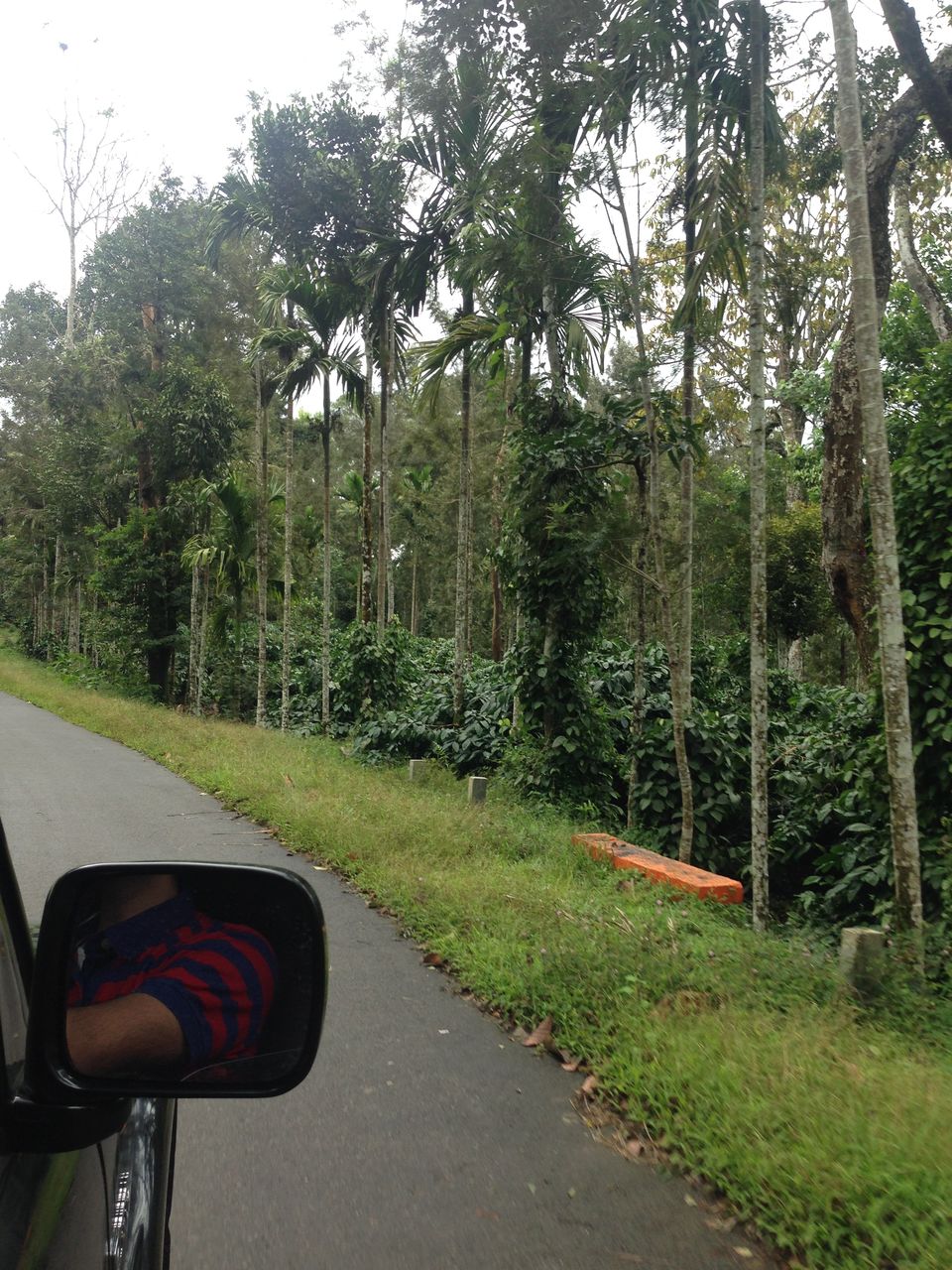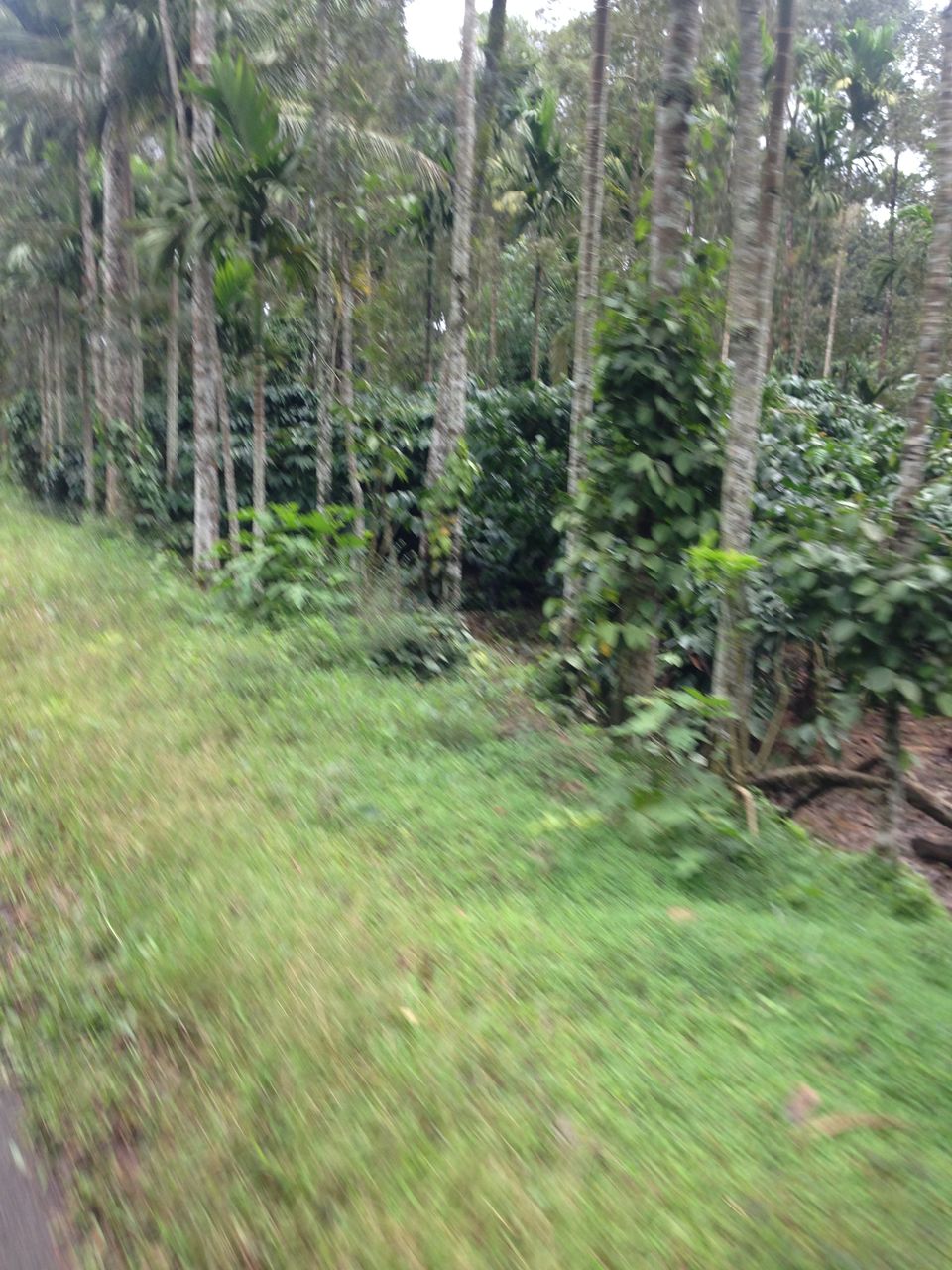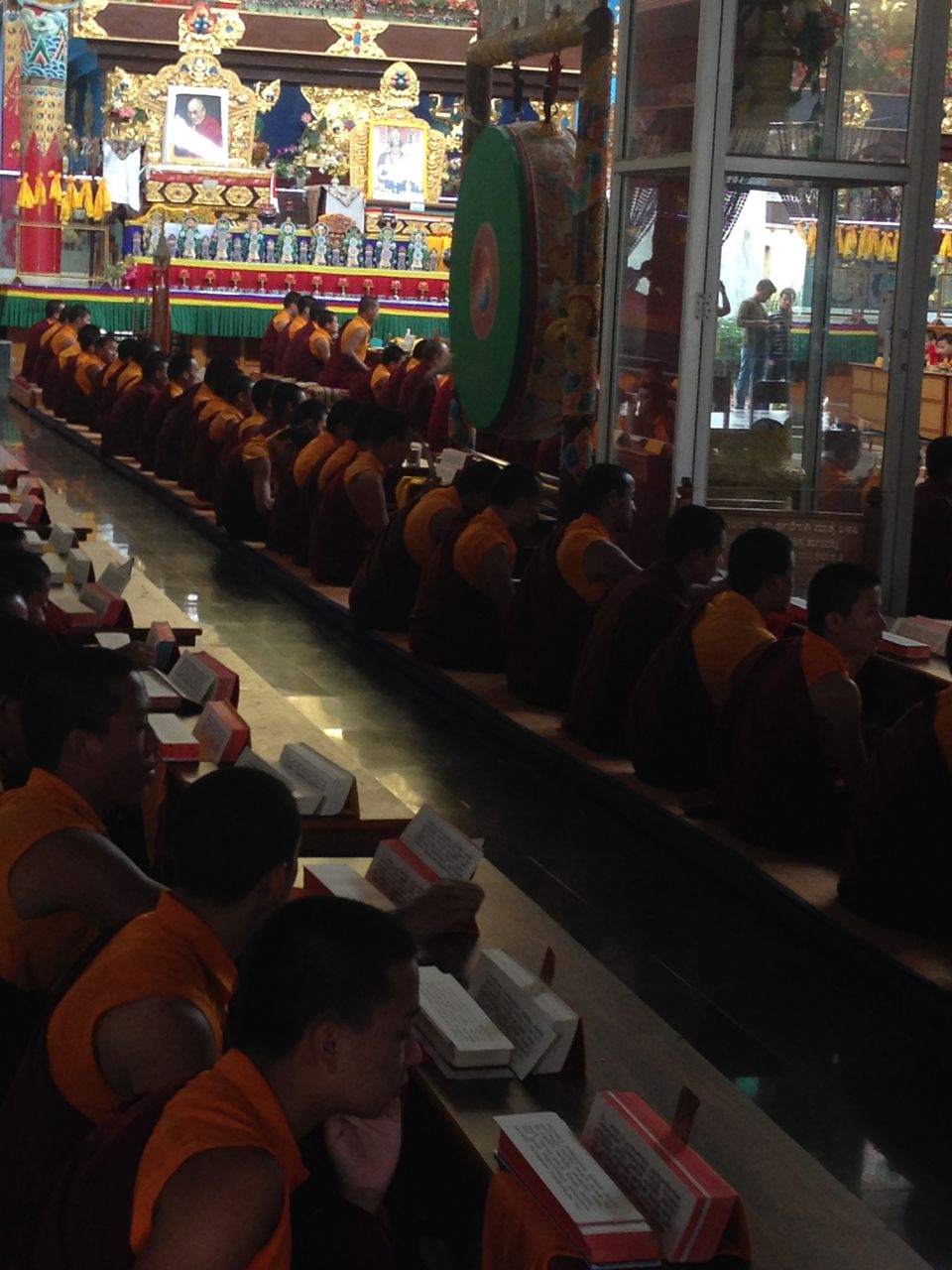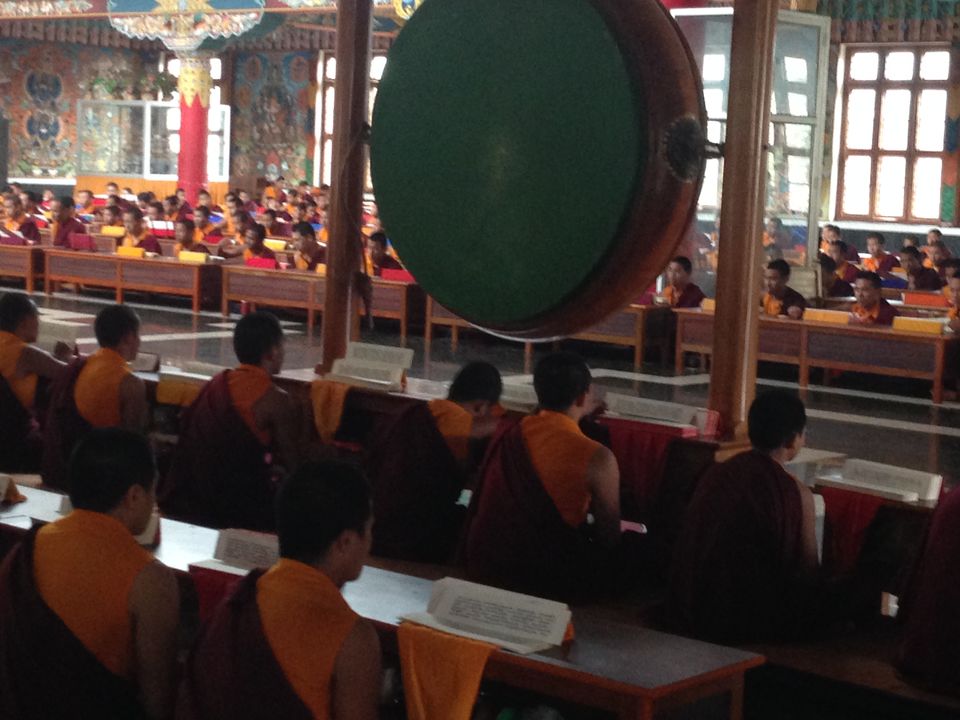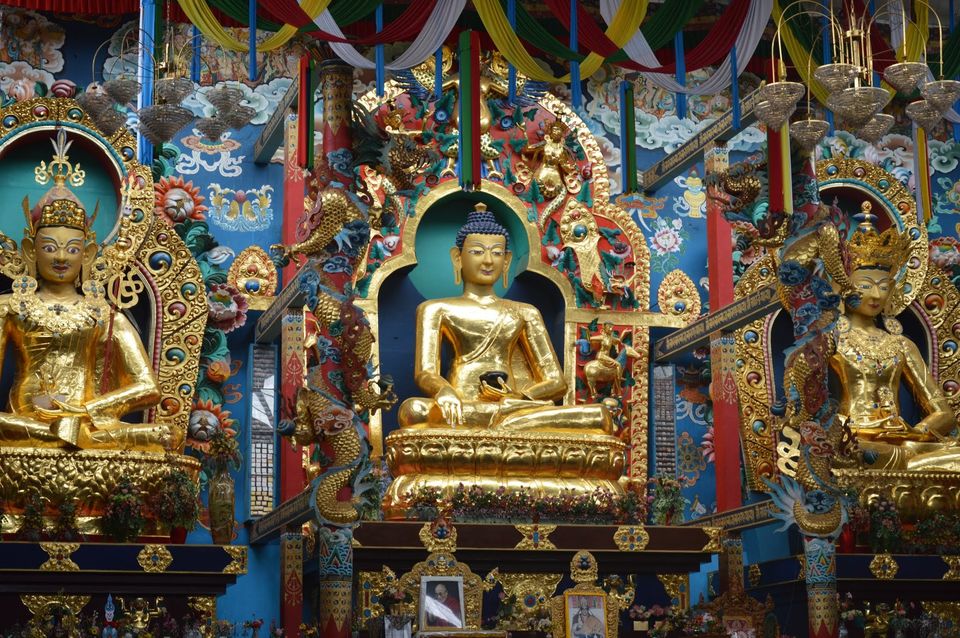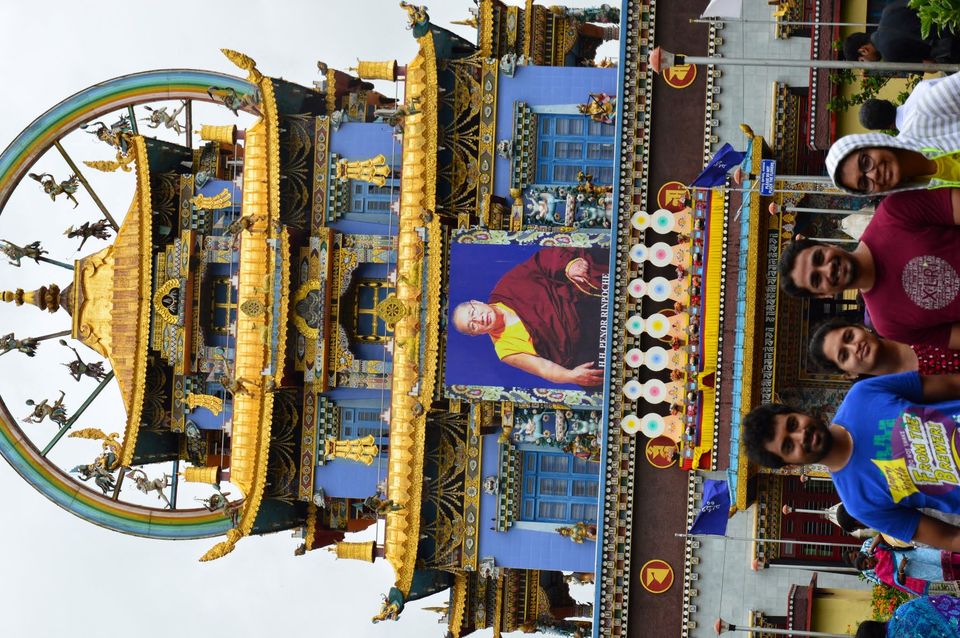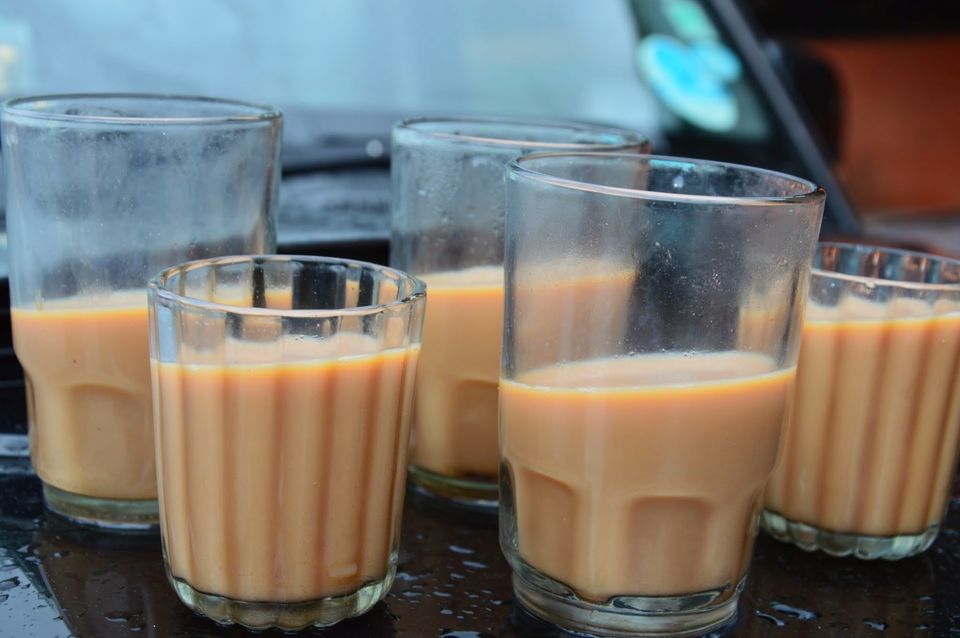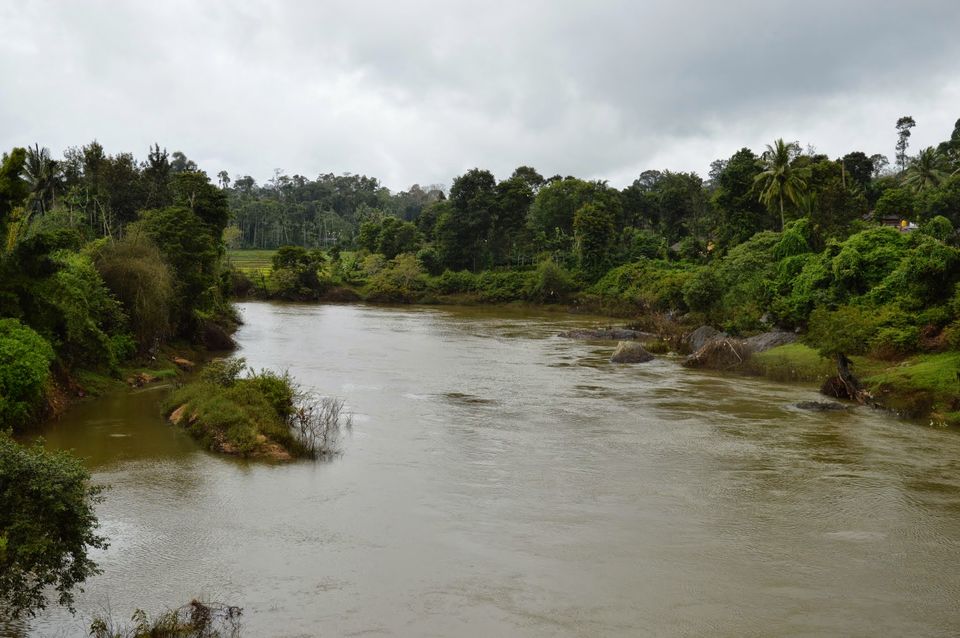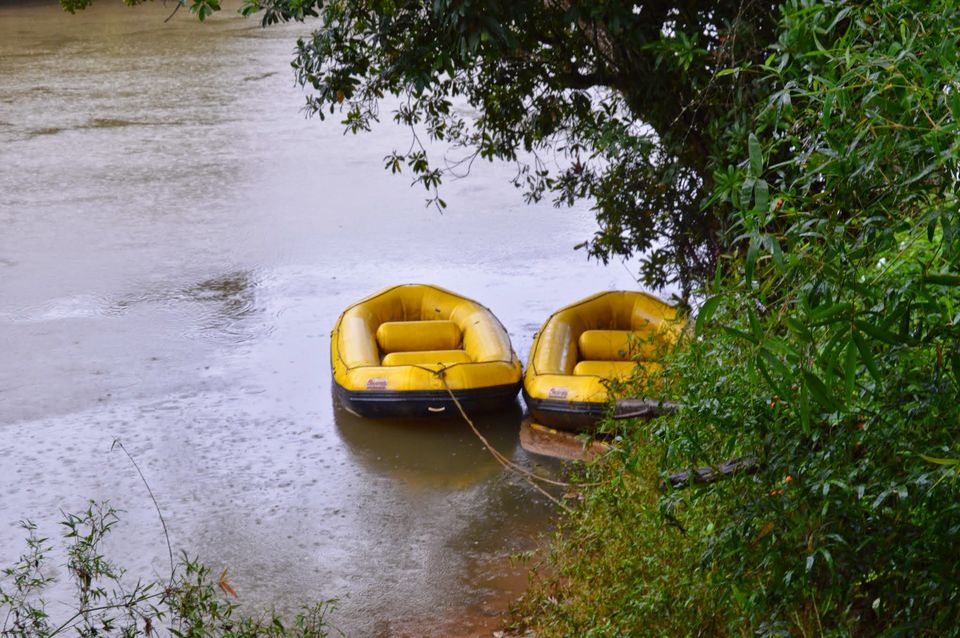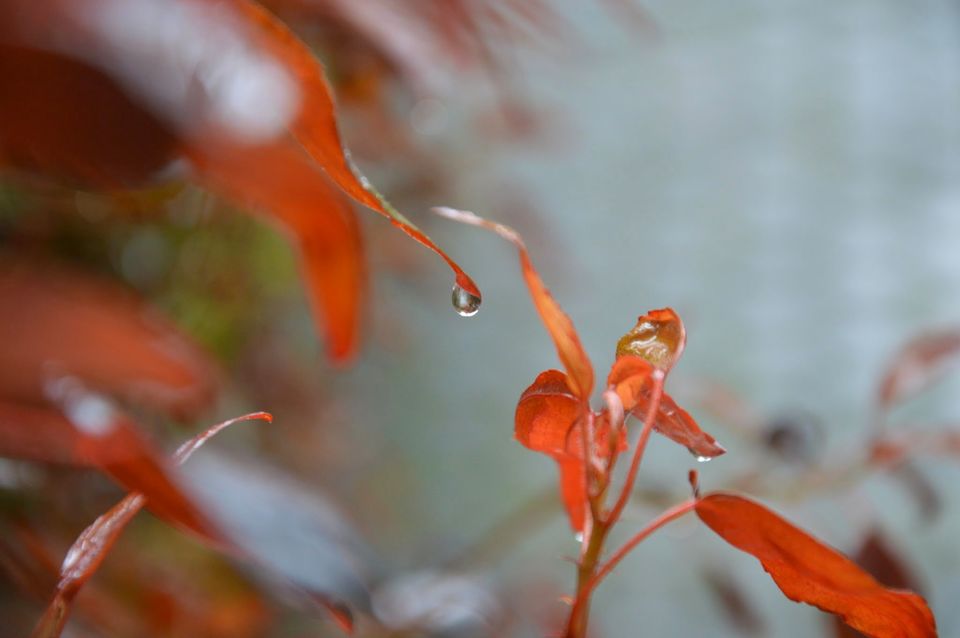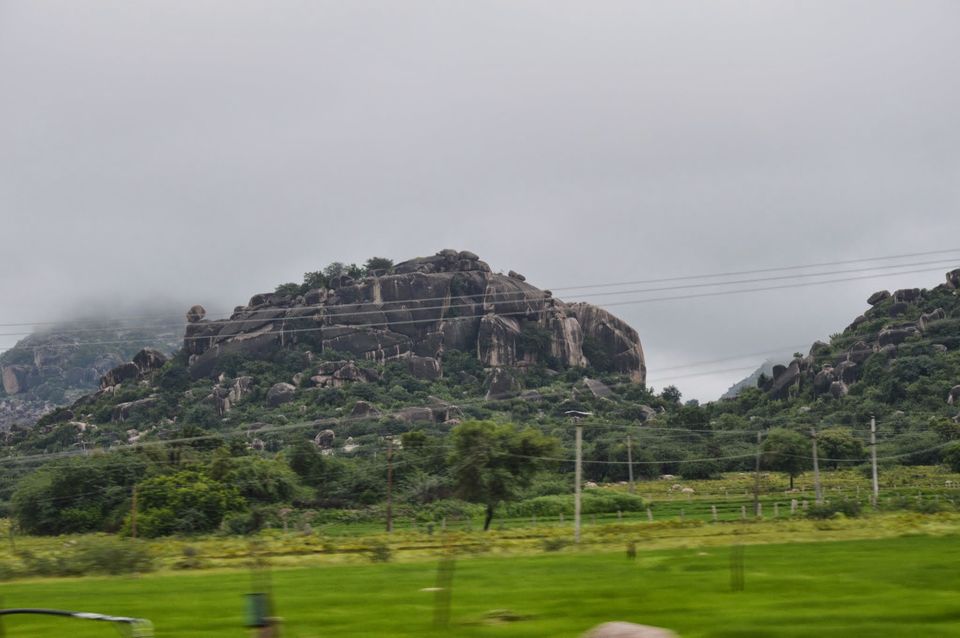 Hyderabad - Coorg

Coorg, this name has hit my ears countless times but never got a chance to visit! This un-spoilt nature's bounty was a pure delight, Karnataka and the Cauvery River have become my favorite spots lately, and I intend to continue exploring it further.
Since the bookings were done in just few hours, there was only enough time to pack our essentials, check out the weather needs and just drive off!
We started comfortably at around 7a.m. and our ever faithful Scorpio was given the mammoth task of carrying us - the lazy five for 13 hours in not-so-great roads of India accompanied by monsoons! As expected, we zapped through Hyderabad – Bangalore route in about 5.5 hours, and on touching the core Karnataka we slowed down a bit because of crazy clicking and monsoon showers. All of us went berserk looking at the curvaceous roads bordered on both sides by the fluorescent colored, perfectly step-farmed paddy fields walled behind by the green and gigantic Western Ghats! On the way we could sight lone temples on single hills, lotus ponds, sugarcane fields and grape farms as well.
On nearing Coorg, the guardians of the road on each side changed from rice to coffee and pepper plantations. We managed booking the Kadkani River Resort in Ammathi, which is a small town located about 28km away from Madikeri, the main town of Coorg district. We reached the resort at about 8 in the night and got checked-in for two interconnected cottages.  I somehow loved the concept of two cottages being separated just by a door. The reception was striking, overlooking an eight shaped pool. There was a four poster Chinese table and an outside sitting lounge with bamboo couches. We were escorted to our cottages and all of us let out a scream out of sheer excitement and happiness looking at the royal huts decorated with pure wooden furniture and a humongous bath! It also had a small patio on the other side to sit and enjoy nature. After freshening up and reaching the dinner area the aroma of the food trickled our hunger further and we stuffed ourselves to all possibilities. Post dinner all of us sat on the four poster Chinese table and planned the places to visit. We dragged ourselves back to the cottages post which we all dozed off like sloths as a result of the extensive journey.
Day 2: I was the first person to wake up to a silent, breezy and rainy Coorg morning. After multiple failed attempts of waking up my friends, I decided to do some lone walking in and around the resort. When I was out with my SLR in one hand and an umbrella in other, I could spot the lady staff flaunting traditional Coorg style saree convoyed with a warm smile. The resort had something called as "Dens" which were circular unique cottages and resembled igloos, which I think were the superior ones with a fabulous view of the river. We obviously couldn't get our hands on them because of the last minute deal. After circling around for about 90 minutes, seizing the morning moments I came back to my room to find all of them still deep in their slumbers! Finally I made tea coffee for everyone which probably woke them up to see the morning beauty. Post a plush breakfast, we were 5 people with 2 umbrellas and went for a drizzly walk around the resort. A quick 5 minute walk led us to the muddy and swift Cauvery River. There were rafts ready for water rafting, which we couldn't do because of the murky waters and never ending rains. Post the walk and many wild pictures of the unique vegetation, we headed towards one of the main attractions called the "Raja's Seat" where the Coorg king used to be seated and looked upon the entire kingdom.  The entry ticket was 20INR each, unfortunately our country lacks any kind of tourism so the place was just like any other park with a hoarding near a small tomb like structure, talking about the history of the place. We were above the clouds so couldn't sight any village/ town from the Raja's seat! It started raining and we ran for shelter under a blue trampoline covered shack where an old lady was swiftly making yummy bhel Puri served in a newspaper cone.  After hogging the delicious snack, we started walking towards the small town on the hills, which had many coffee and spice shops lined up. We got our hands on many spices, pure Arabica powders and scrumptious handmade assorted chocolates. During our return journey, we halted at a spot where we could enter the paddy fields through a narrow piece of land, and there was a small hut inhabited by a sweet couple who agreed to serve us tea. Nature's lap plus monsoons accompanied by hot steaming tea, we couldn't have asked for more. Like the usual crazy gang we were doing absolutely insane actions laughing and giggling; relentlessly and shamelessly capturing them. On starting the ride back the feeling of putting 3/4th of your body out of the car window, enjoying the breeze and plucking fresh pepper pods was purely memorable. I wanted to dry those and make black pepper powder out of it, but how I failed to know my favorite habit – laziness which would prevent me from doing any of this!
Day 3: Waking up was always a challenge under such weather circumstances. We managed checking out at 11:30 am and targeted our next destination – The Golden Temple, a Tibetan monastery, for which we had to take a 30km de-tour. The journey embarked with never ending open fields with gushy winds hitting our faces. The landscape was so terrific that I did not even want to even blink an eye to miss a moment. We reached the monastery at 01:30pm which was supposedly their prayer time. We could hear the loud chanting and slow but heavy drum beats. On entering the temple we could see hundreds of monks, of all ages sitting and reciting prayer from a thick booklet. There were stunning paintings on the walls, and giant sized Tibetan gods and goddesses with a little scary expressions and outfits. After enchanting and imbibing the positive vibrations, we started the Scorpio ignition to take us back Home. We touched Hyderabad at morning 03:30 with delightful and amazing Coorg memories.
In my opinion, monsoon offers a different view of every place, although it may kill many adventures but it gives you time to laze around and relish in the nature's lap. It allows you to spend time with yourself and your loved ones to reenergize and get prepared for the mundane routines of our cosmopolitan lives which await your return.