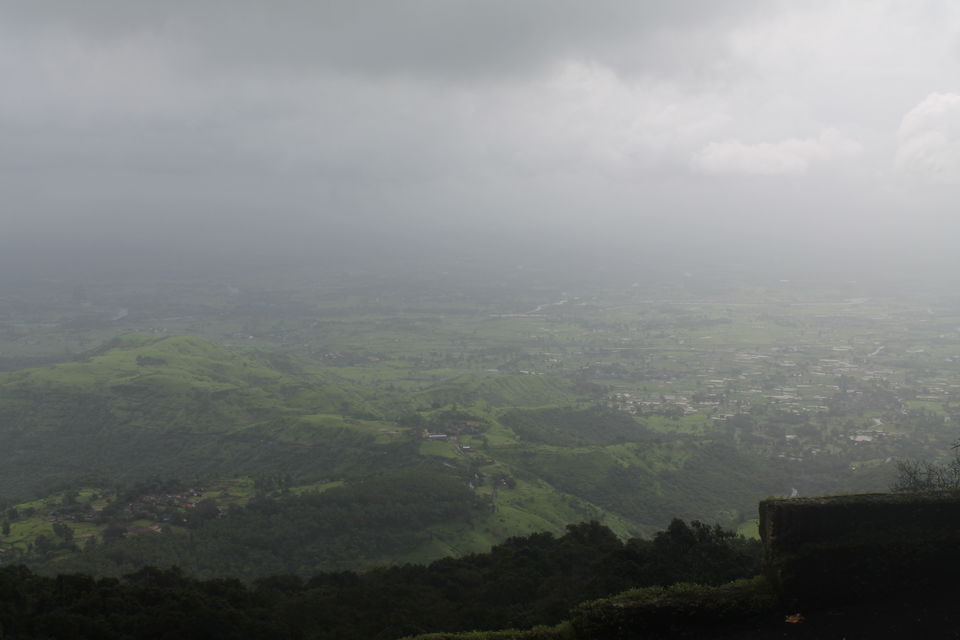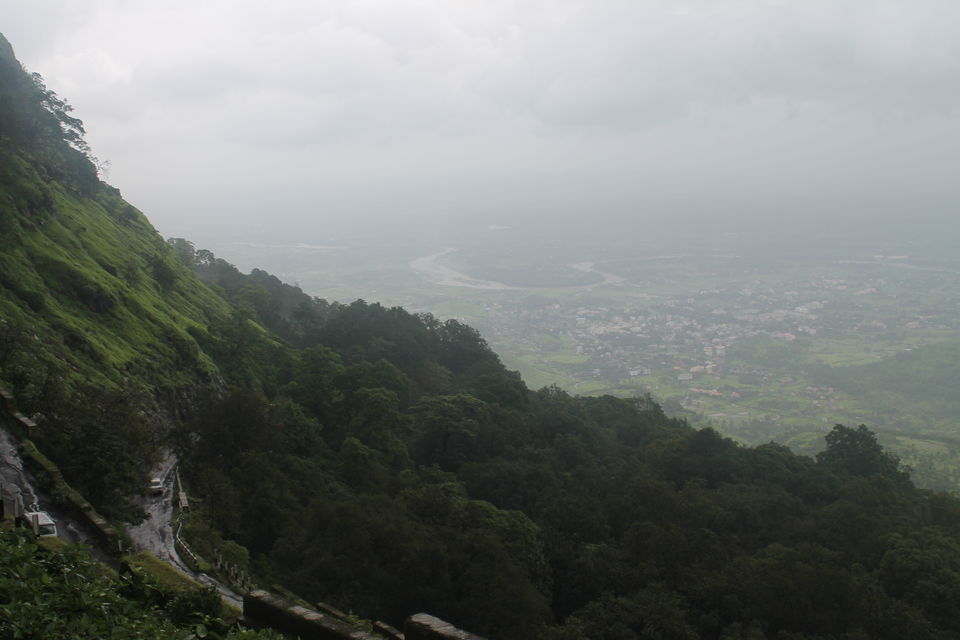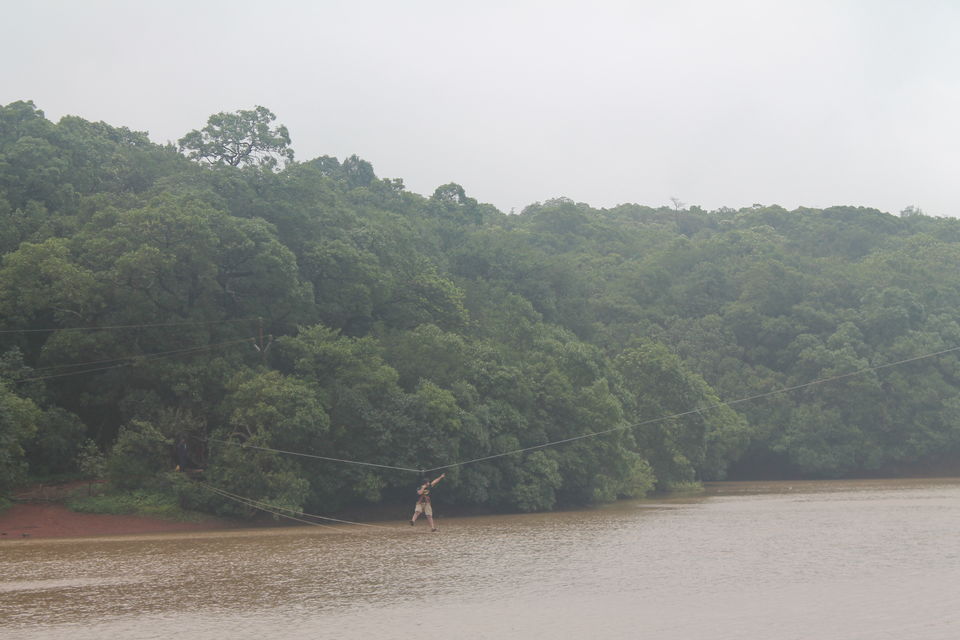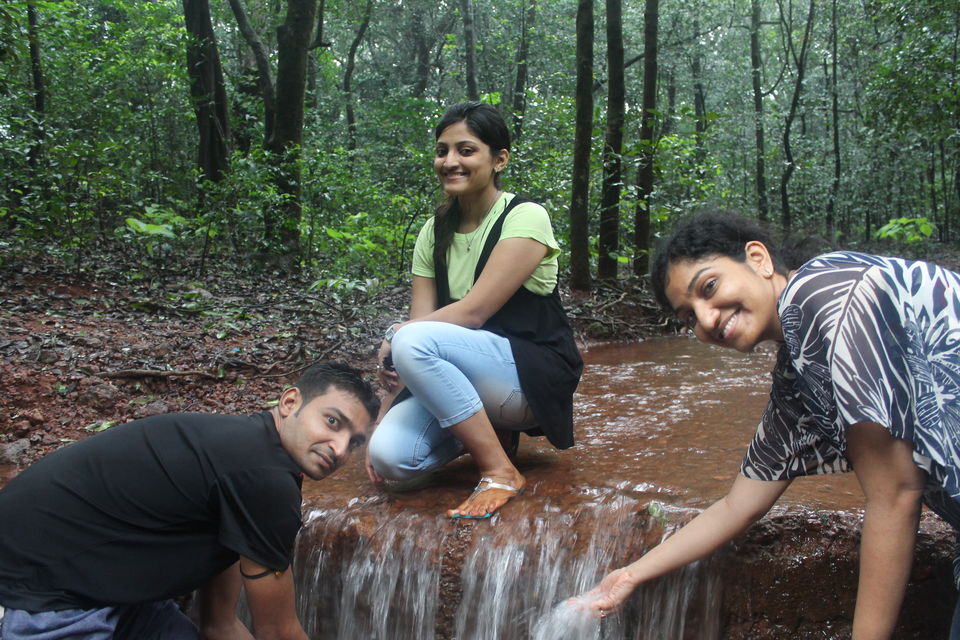 Nothing could have been a better option when you wanted to go out with all your office staff for a day outing near Mumbai. Smallest hill station in India, Matheran is located 90 km away from Mumbai on the western ghats range at an elevation of around 800 mts, above sea level. 
Matheran, which means "forest on the forehead" is the only automobile-free hill station, so be prepared to walk a lot.
We left around 6 in the morning from Mumbai (Vashi) and had reached around 8:30am after having a short break.As we had a bus with us, so we had to park it down and took a taxi till at dasturi point from where we walked up along the rail line and make our way up to Matheran which took around 20 minutes to half an hour. You can also look for Toy Train travel (link : http://indiarailinfo.com/search/1621/6675)
There is an entry fee of ₹40 for adult and ₹20 for children to Matheran. Make sure you have enough cash as ATM's hardly work.
There are altogether 28 points, 2 lakes, 2 parks, 4 major worship places and a racecourse to visit inside Matheran. It takes about 2–3 days on your feet for a complete adventure, however as we had only one day, we went to only a few famous points and a lake.
We reached up and had booked a hotel and food for all of us. You can easily get food at around ₹200 per head. 
We went to Charlotte Lake Matheran where we did some sports activity and got completely wet in rains and lakes.
Overall a fun loving and a best weekend gateway!
We did river crossing, and played a lot in lake water. As it was raining, this place added more fun.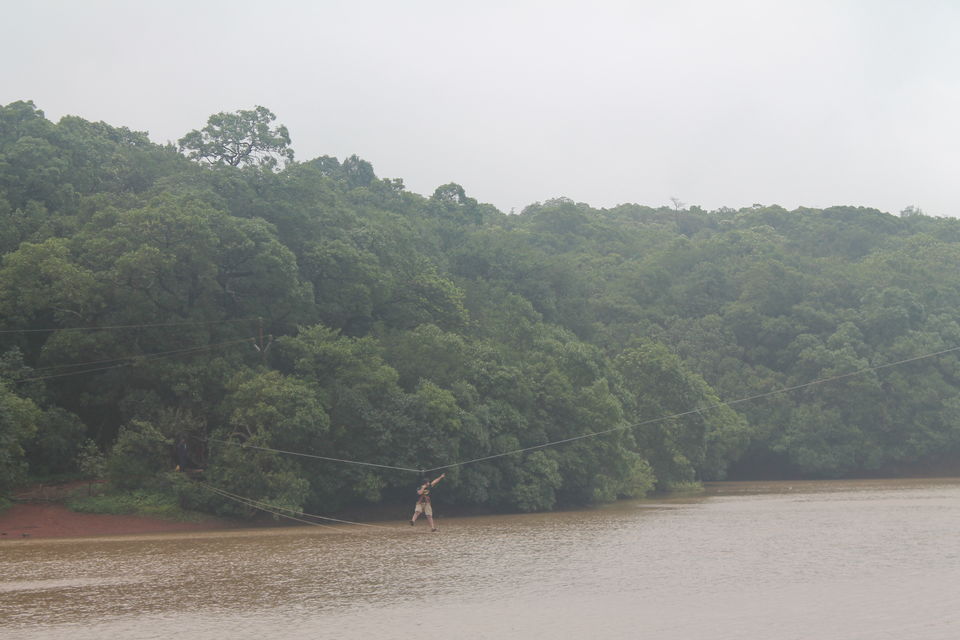 Shout yell scream anything that you do will come back to you.