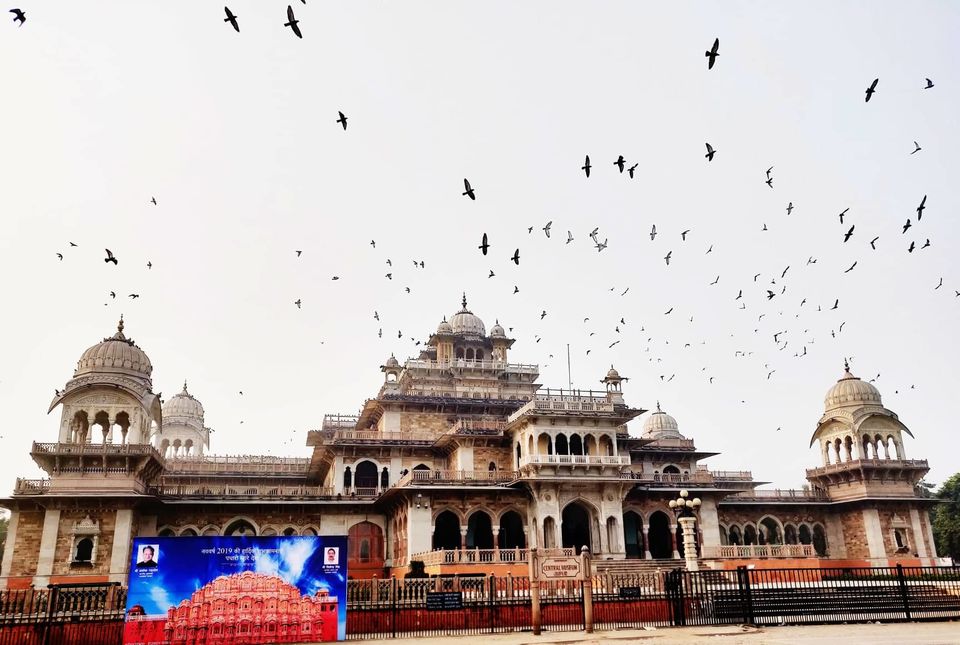 Like many, I made my 2019 New Year's Resolution to travel. My goal is to travel each month to a new place, 12 months, 12 destinations. With the first weekend of the year in sight and a continued birthday celebration for furry baby, Mishka, I packed a bag and Mishka in tow drove the 260 km to Jaipur.
A beautiful drive of nearly 4.5 hrs in the winter morning was a perfect start to my Resolution 2019, propped with essential road trip munchies and my road trip playlist. The relatively empty highway had me itching to hit the gas, but the sneaky highway speeding radar forced me to stay in check.
Tip: Take a break at any of the several Midway Dhabas for a quick bite and stretches and make sure your car has sufficient petrol especially if you are a solo traveler like me.
After the long drive, furry baby, Mishka and I checked into the quaint pet-friendly hotel. In the center of the bustling city is this quiet Haven with two gardens that cut off the honks and screeches. The well-maintained greenery brings a hilly chill wrapped with the warmth of the staff, who will make sure you are taken care of.
This place is great if you are traveling on a budget. If you don't mind bunking with other backpackers ask them about their hostel accommodations. Since I had my own bunking buddy, Mishka with me I had to book the garden facing deluxe room.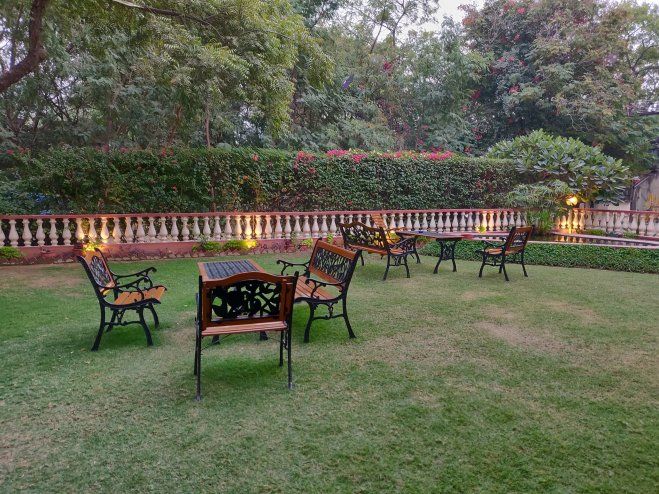 If you love collecting gems, jewels, handicraft, ethnic wear or even spices. This market has it all. Strike up a conversation with the street vendors, get your fill of bargaining and take home pretty trinkets and memorabilia of your time in Jaipur. Walk through the inner lanes and see the daily life unfolding from 10 am into the late evening.
Wake up early and head to this hidden marvel of a place, resting a good 10 km from the main Jaipur city. This ancient Hindu temple features several temples built into its crevice and makes for amazing photographs. A little hike up the stairs is just the peace and tranquility you might have been looking for. If you are feeling adventurous take a dip in the pool along with several other devotees. But be careful of the Monkeys and avoid carrying food with you, unless you plan on sharing it with them.
Understandably a lot of people bring bananas and other food offerings for the several monkeys and cows, which, sad to say has made the picturesque site extremely dirty, leaving behind a trail of plastic wrappings and banana peels.
Be conscious and pick up your trash to revive this heritage site.
Spend a good one hour at this still active and in-use palace. The beauty in its intricacies rich culture and past is well narrated in their 90 minutes audio guide. Take a walk down history through a visual representation of Jaipur, its Royalty, the Architecture and balance between the traditions and modernization.
Nahargarh Fort
On a clear sunny day, take in the entirety that is Jaipur from the edge of the Aravallis. The spectacular view of the Jal Mahal and the bustling growth of population feels so distant from this height.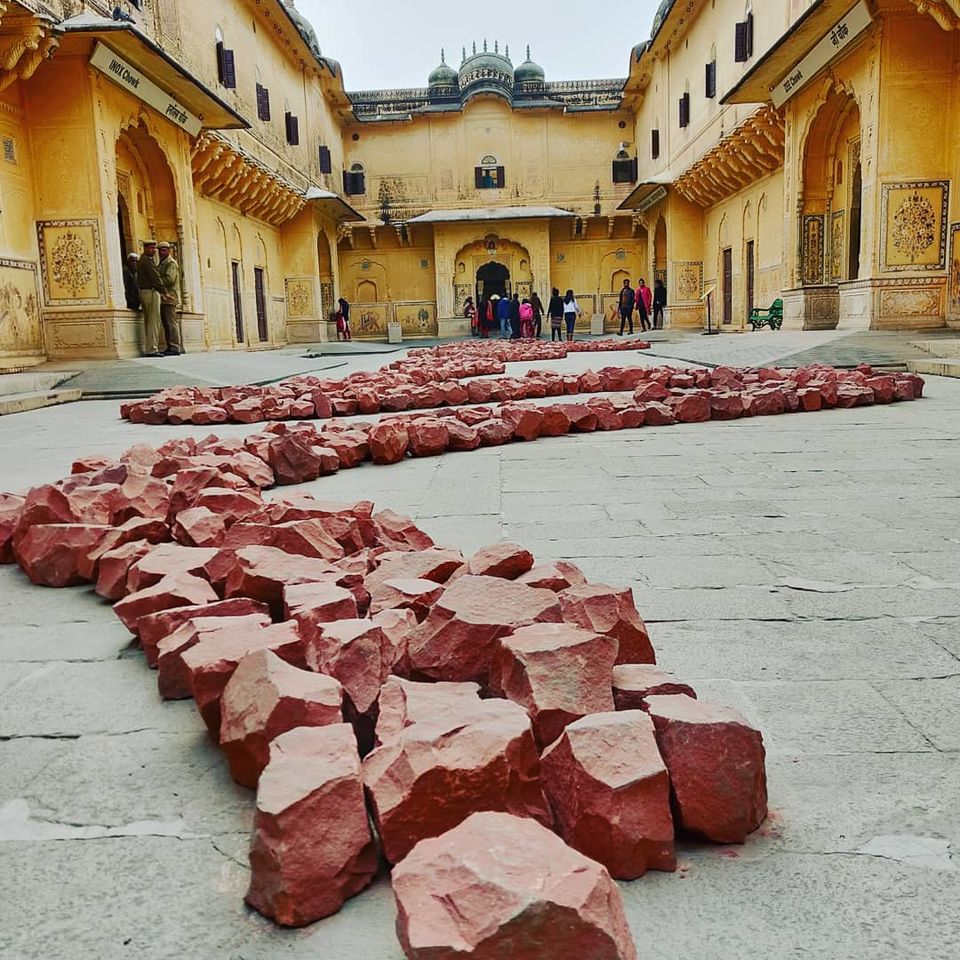 Tip: Drive cautiously, as the road is a narrow two-way street that is frequented by buses and autos and not everyone likes to drive carefully on the winding road.
A visit to Hawa Mahal is mandatory, right in the midst of the bustling city pops up the beautiful red and pink sandstone facade of the Hawa Mahal. Its intricate designs, right from the floor to the ceiling is purposefully made for those sweltering hot Rajasthan days, giving the royal women a front row viewing of the life running on the streets of Jaipur.
This five-storey landmark is designed in the shape of Lord Krishna's crown built by Maharaja Sawai Pratap Singh, consists of 953 jharokas or windows that resemble the honeycomb of a beehive.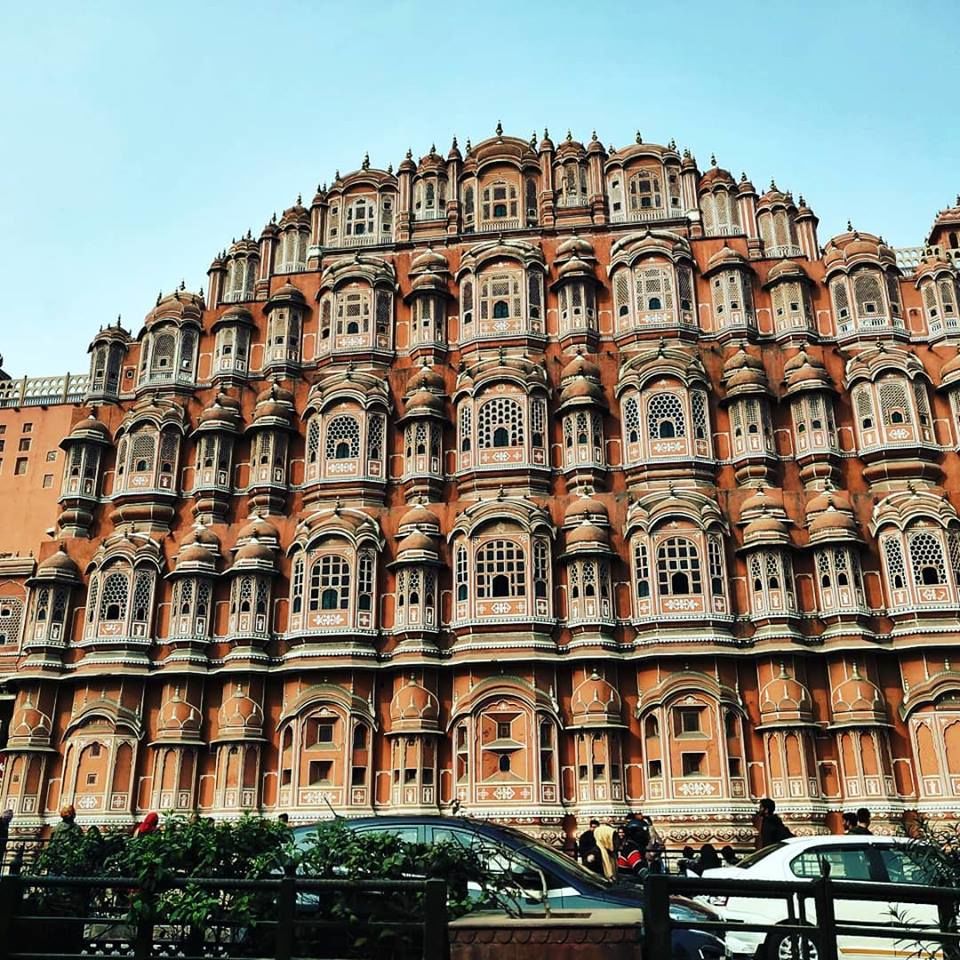 Back to reality after the last minute getaway, I am still running on fumes and need to recover my sleep and energy. But I have already started preparing and planning for the next destination. Any guesses where I would go for my February Getaway?