Each one of us have few exotic places (on this earth) very close to our heart and mere mention of that place makes us fresh and buoyant. Shimla has the distinction of one such place in my life.
Couple of months ago, I came to know about "running and living Half Marathon at Shimla in Sept.2016 and could not resist the temptation to register for this run. To participate in the run, started from Delhi on Friday night by Kalka mail and further to Shimla by tiny yet cozy Rail motor car. Thrill of journey from Kalka to Shimla is exponential rather than linear, as you approach Shimla excitement increases sharply.
Weather was pleasant as expected in Shimla in the month of September. Having collected the run T-shirt and Bib from famous Ashiana Hotel on Mall road, decided to explore Shimla.
From ridge walked down towards scandal point, Western Command Head quarter, Vidhansabha, Peterhoff , advance studies institute. Scenery along this route is breathtaking all-round the year.
Do add this route in your tour itinerary joy leisure walk on this route, whenever you happen to visit Shimla. On way back, there is slight up hill to ridge, which you can scale easily, as I did. I assure you that 40-45 min walk will refresh you and it will remain in your memory for ever.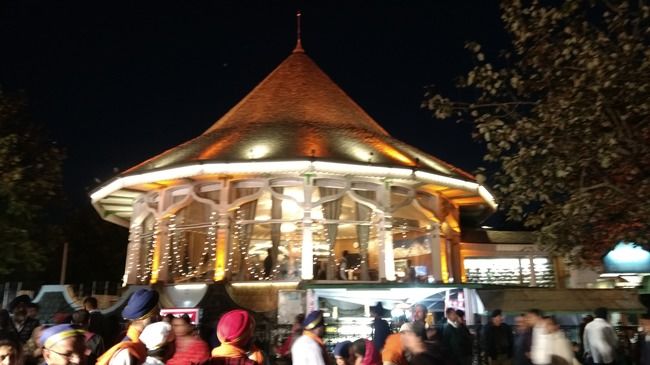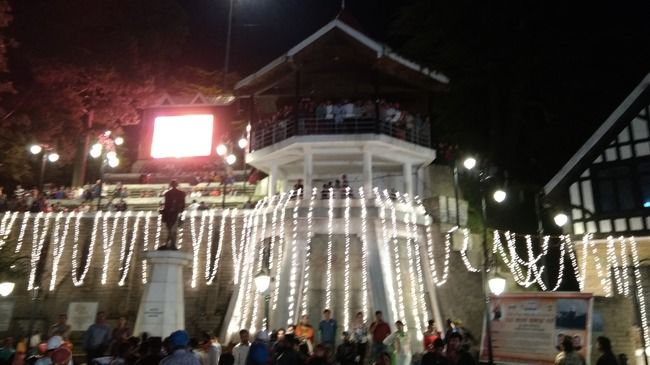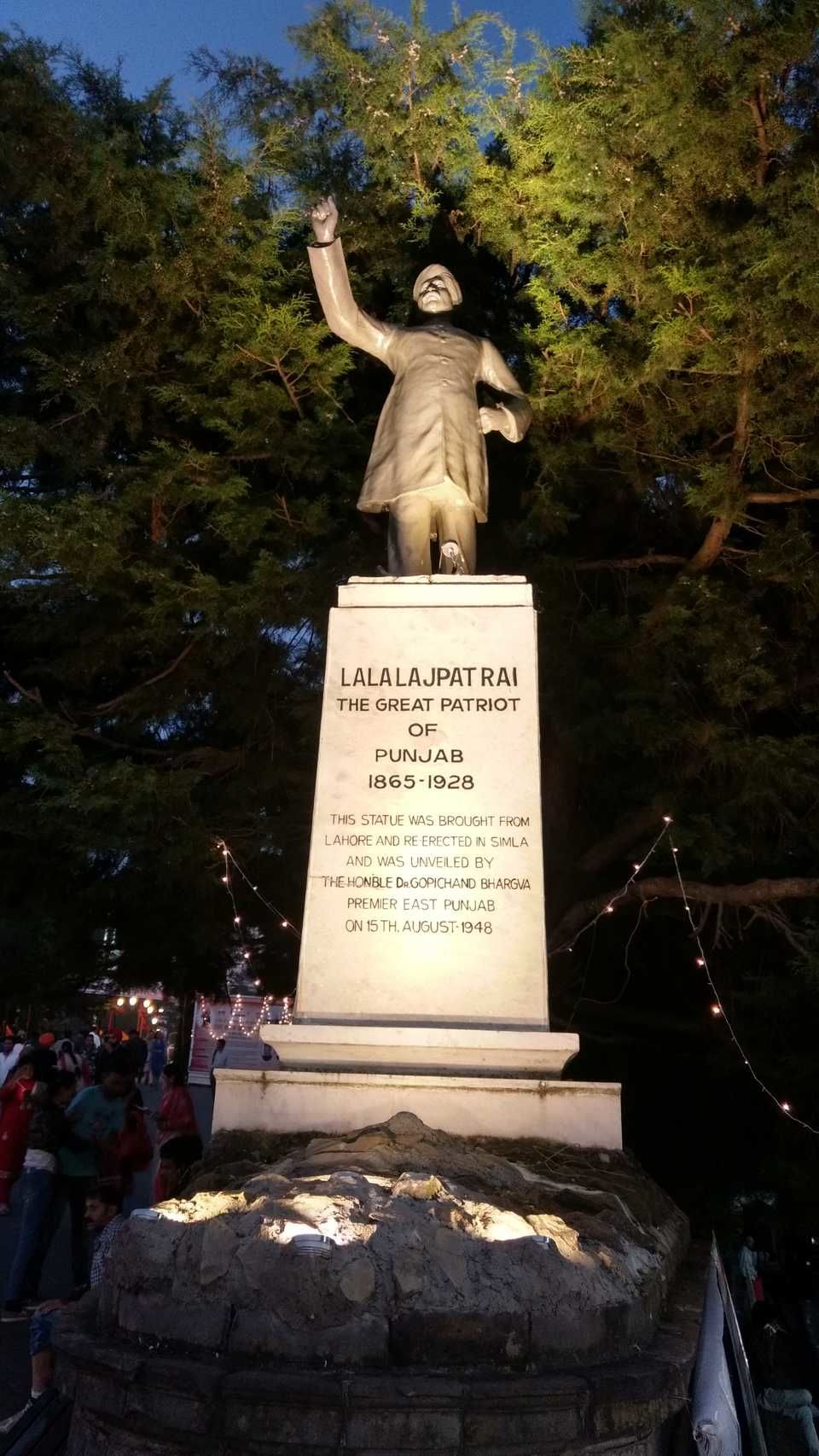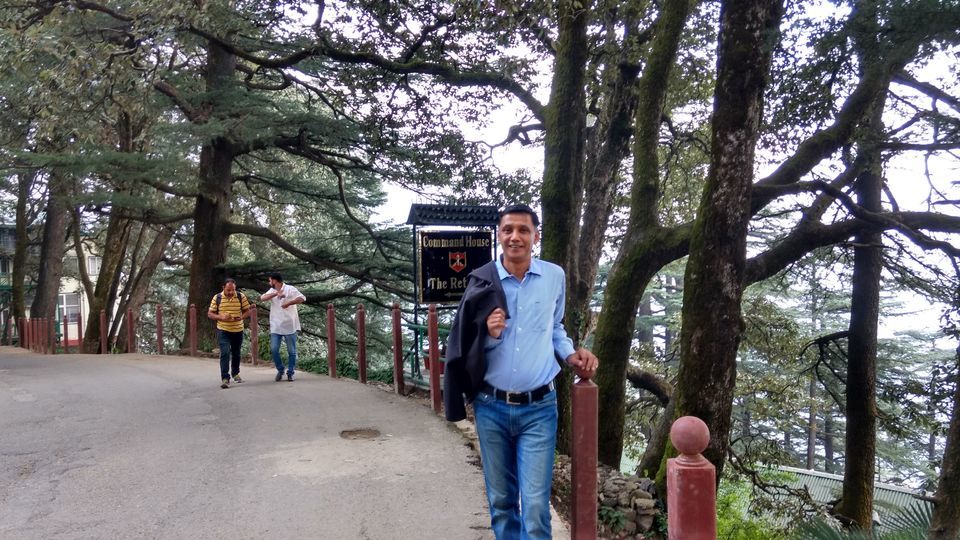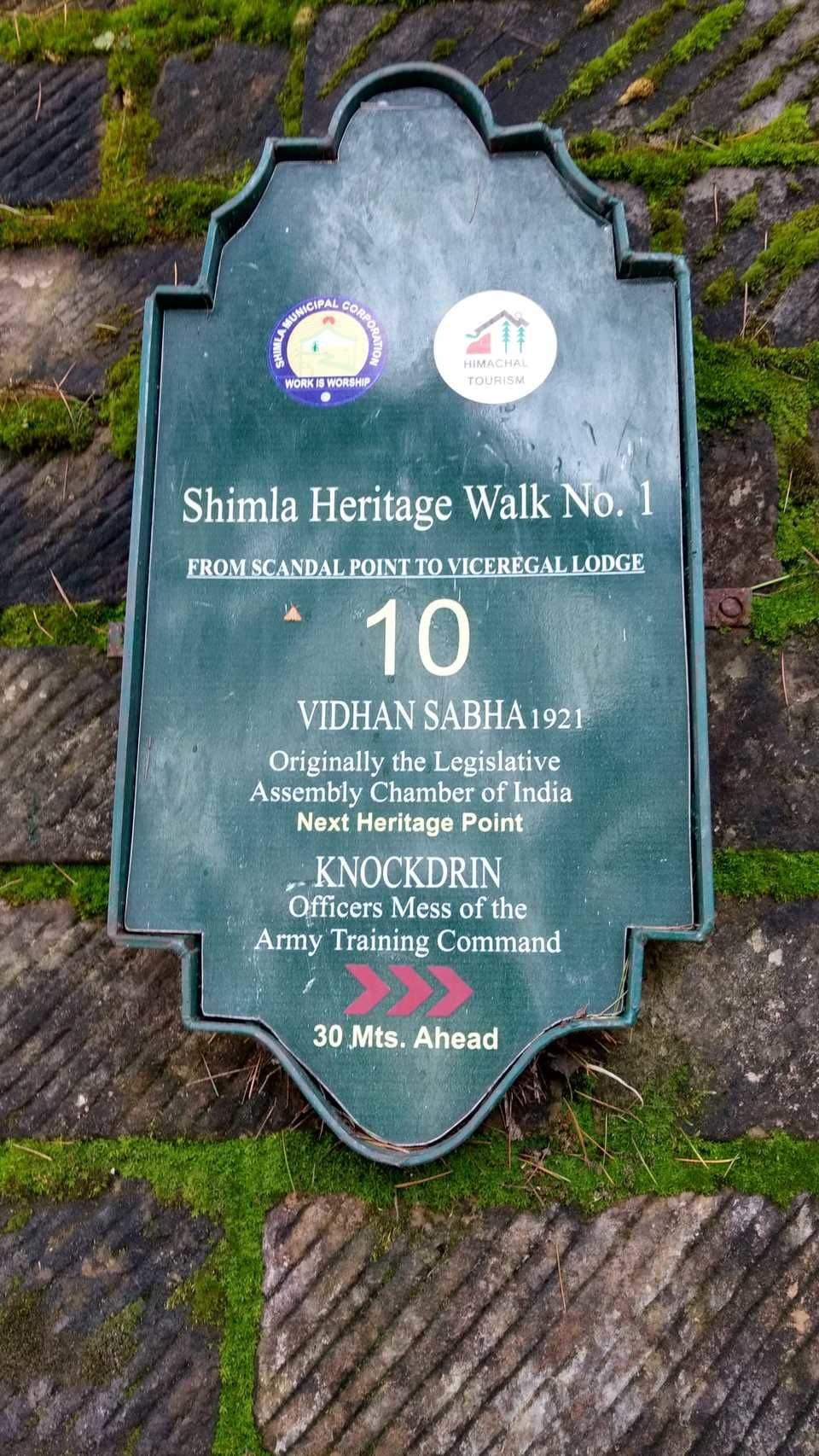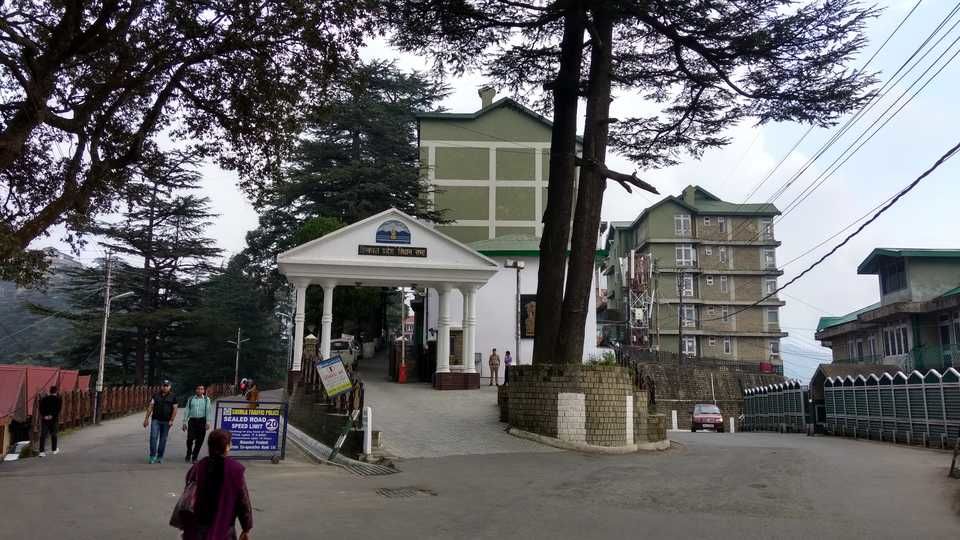 On that particular day, 350th Prakash Parv was being celebrated in full swing with lots of cultural functions, langars. The best part extraordinary skills being exhibited by kids ; young Sikhs by performance various amazing acts. Most pleasing about that two festival was the awareness towards green ; clean Himachal by each individuals ( about 10,000).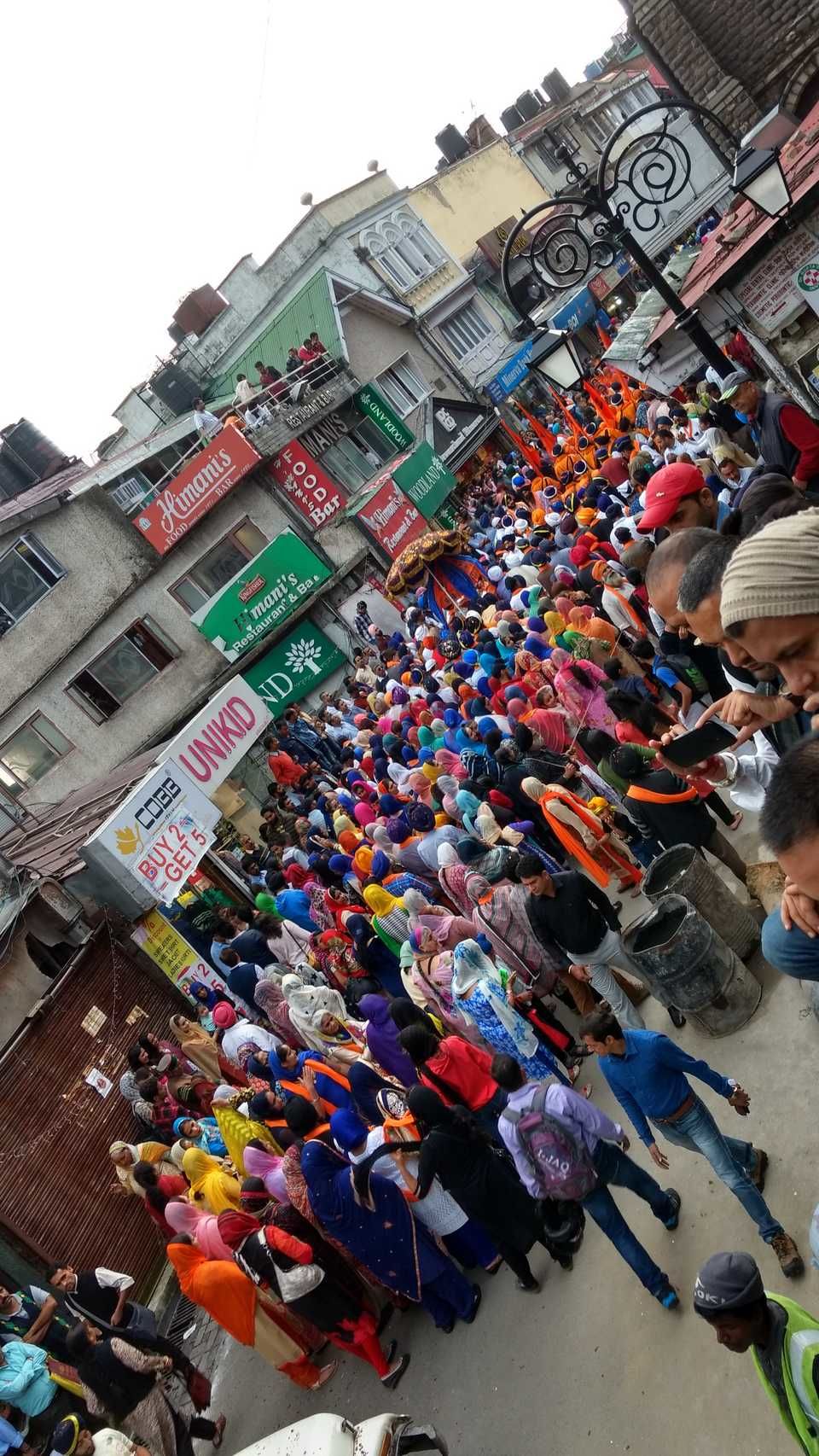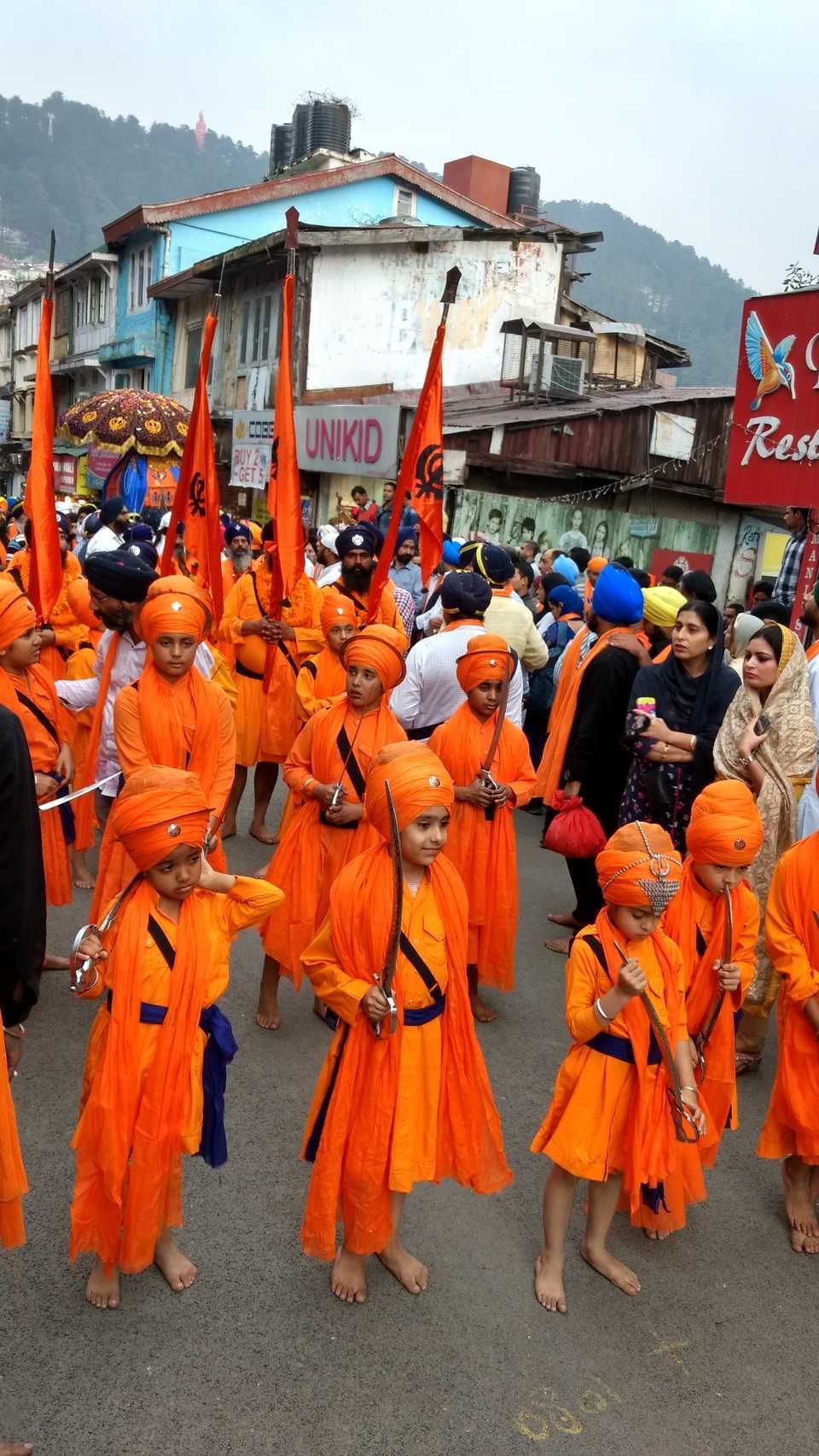 Despite running 24 hour langars to huge gathering ; sea of devotees offering prayers, there was no littering of any sort anywhere. Organizers were very alert ; had deployed people to clear the huge dustbins timely ; carrying out thorough cleaning every now ; then. Felt Sight was quite pleasing to eyes. If it can be followed at Shimla why not in other part of country, where people are much more educated.
I request all the readers ( who are among most frequent travelers in the country) to at least ensure cleanliness whereas you visit ; take pledge that we should avoid littering ; will contribute to make this beautiful country worth visiting for everyone.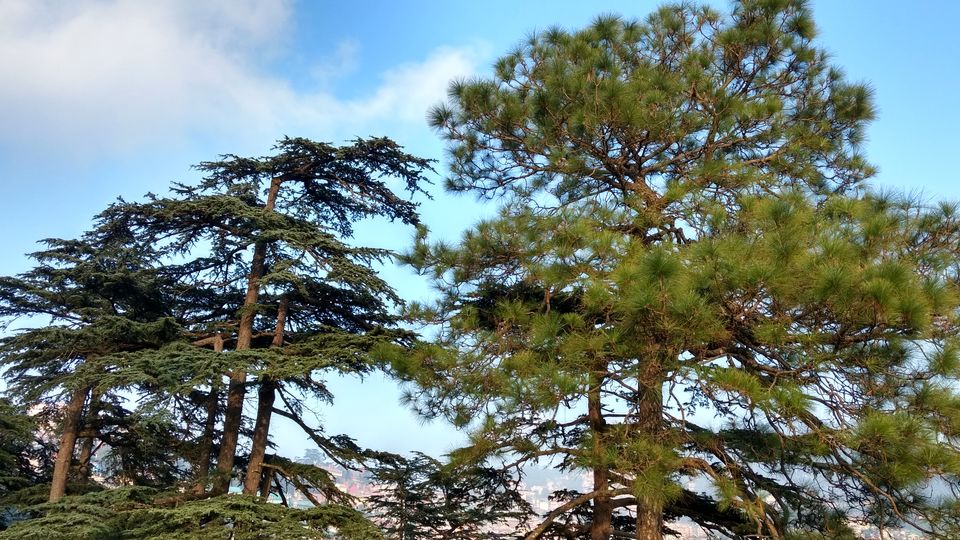 On run day, reached Mall Road starting point at 5.30 a.m, with most of the Shimla sleeping except 150 plus enthusiastic runner raring to go in the mild cold. Rahul Verghease, the organiser, had made very elaborate arrangements for the run, we carried out stretching exercises under his guidance just before the run. One cannot find better site than this one to start a run, very pleasant ; refreshing morning.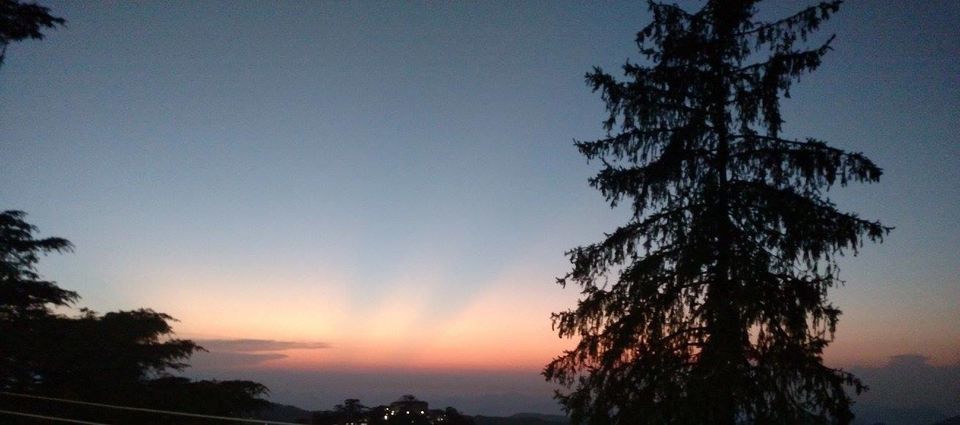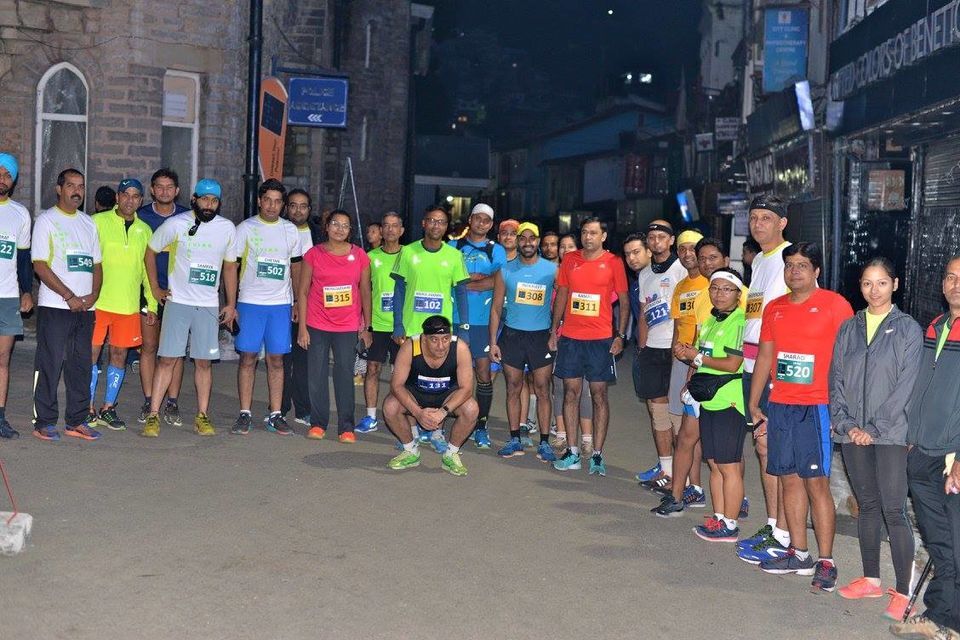 Felt like screaming in full throttle, Good Morninggg Shimla like Vidya Balan did in Lage Raho Munna Bhai! Finally asked Rahul to do so & he did not disappoint.
The run begin sharp at 6.00 a.m, route was really tough lots of altitude variation ranging from 1850 mtr to 2400 mtr (Have a look at the route).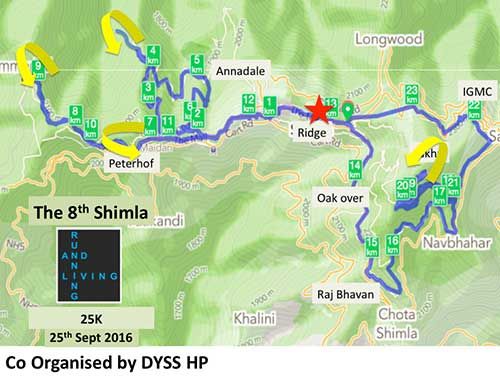 Imagine our excitement during the run through this beautiful town in such a green, clean and soothing cold surrounding.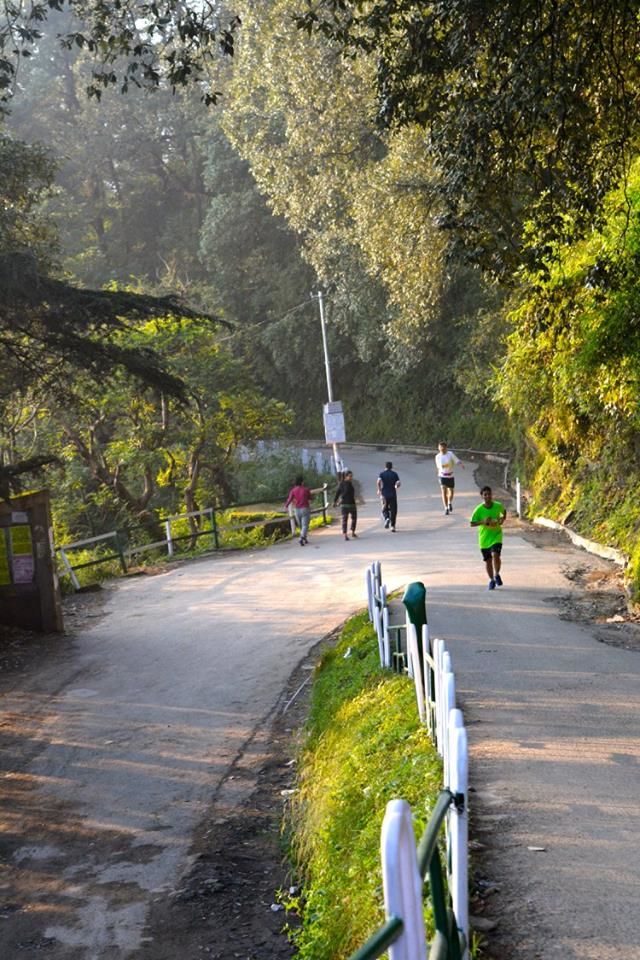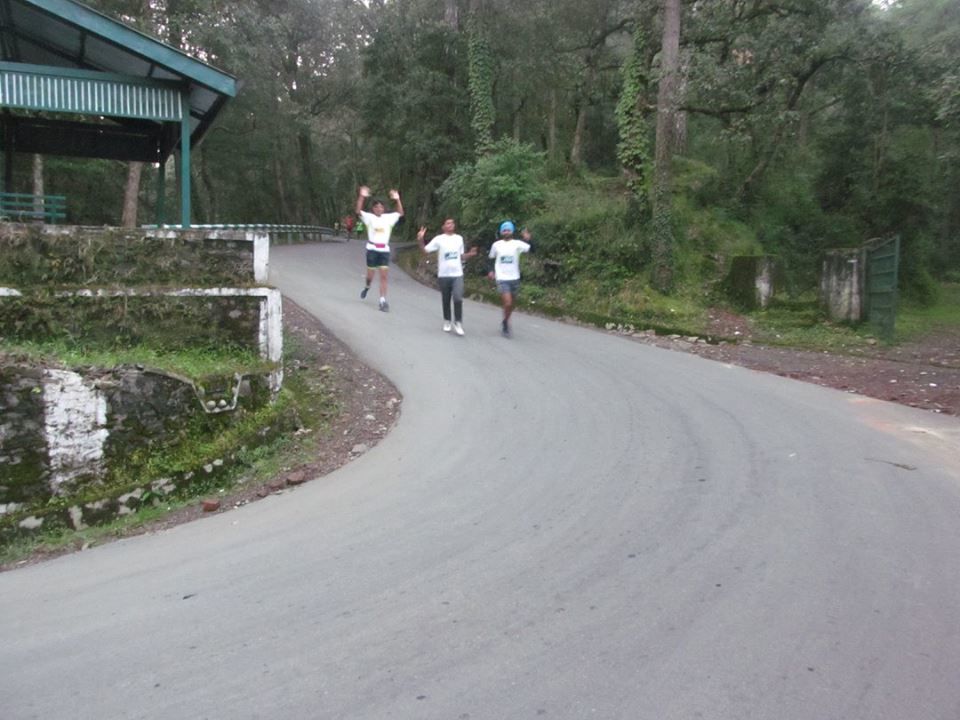 I made it a point to enjoy the run and greeted each one of fellow runner and locals en route. Some of the challenging uphill encountered on the route were:
a) Anadel to Vidhan Sabha–toughest one
b) HP university chowk to Advanced study institute
c) St. Beads chowk to Jakhu Temple base
d) Lakkar Bazar to Church.
The finish at Mall Road was however quite satisfying.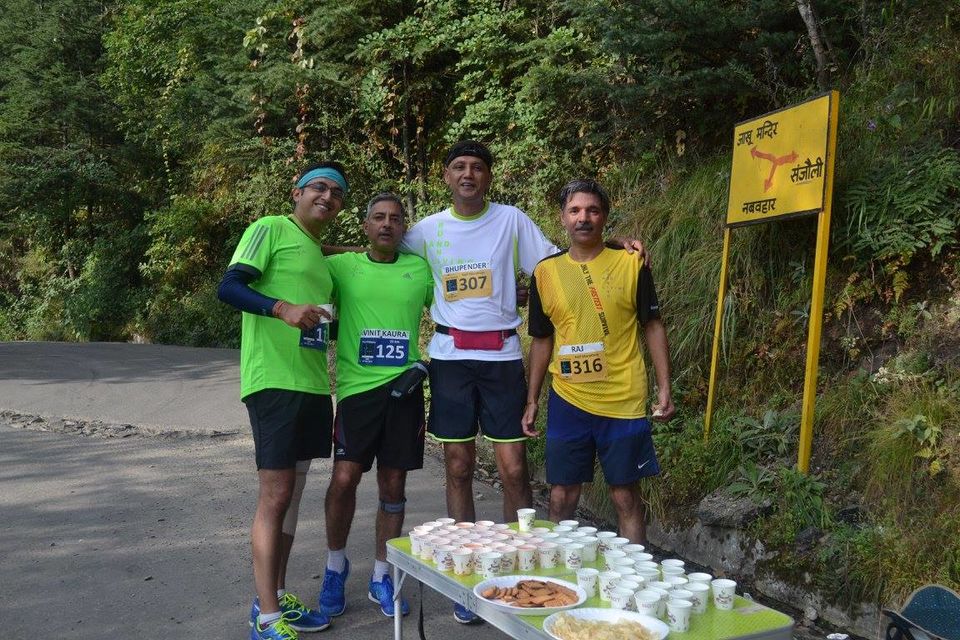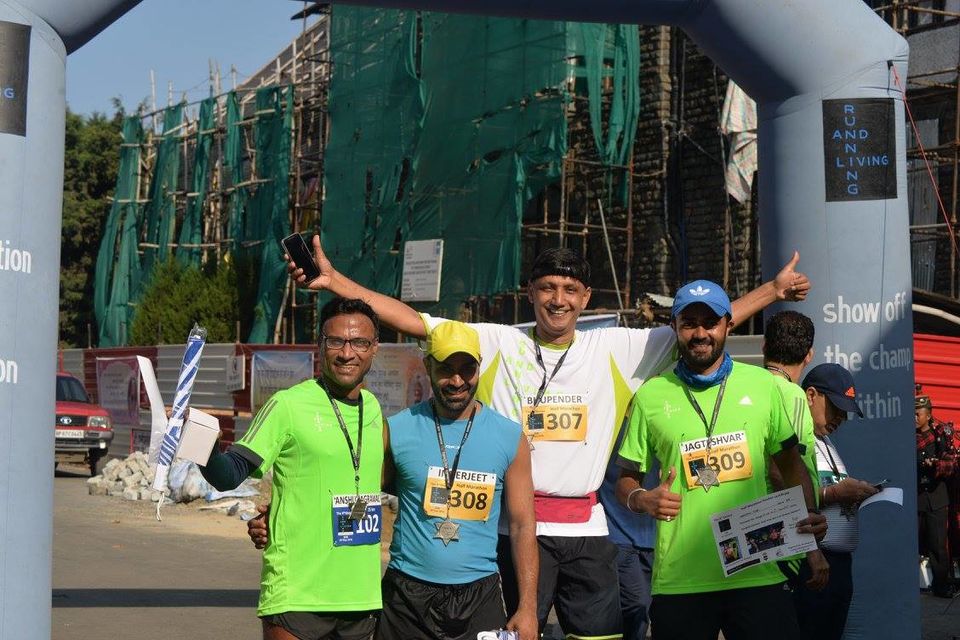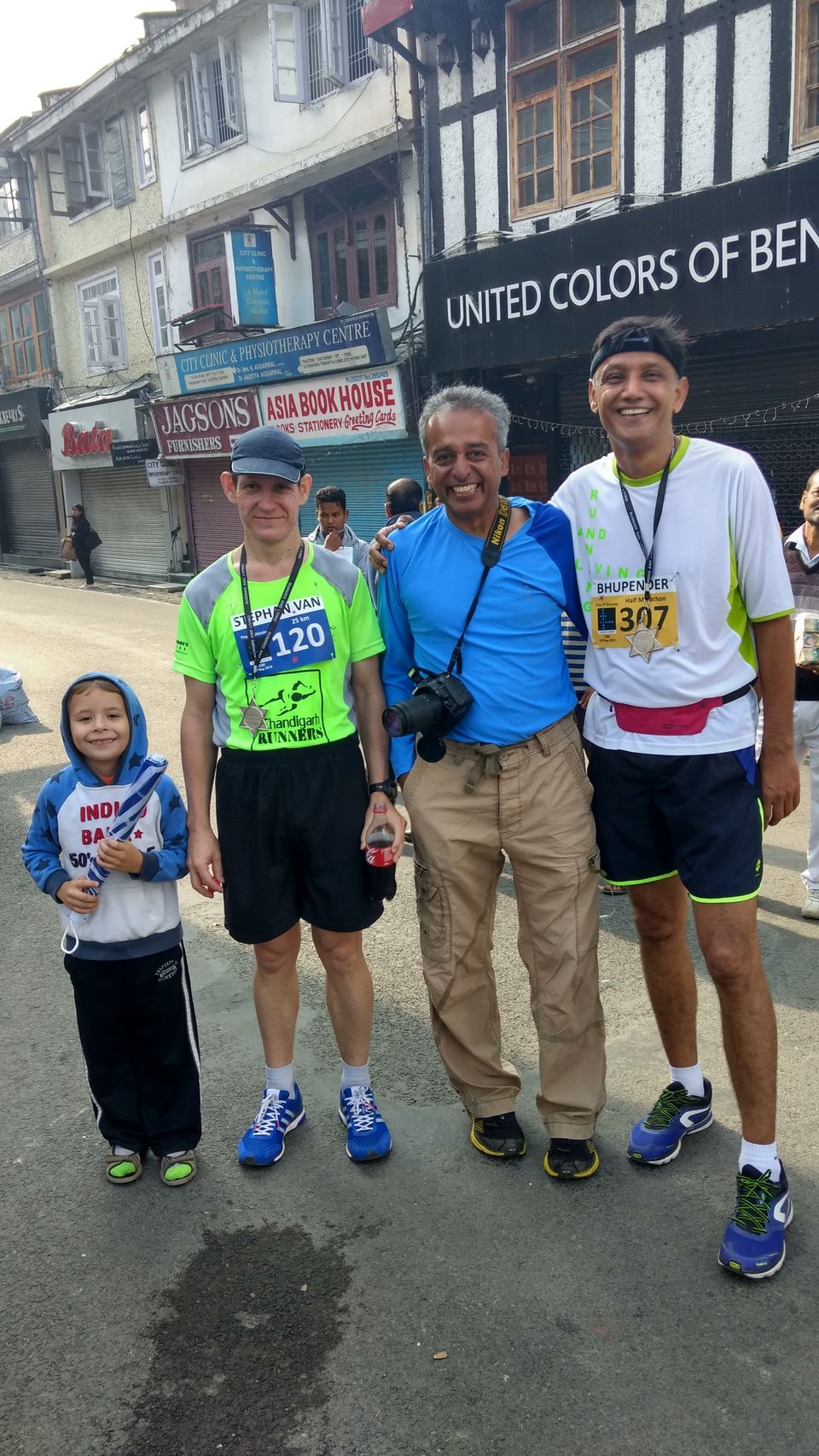 Enjoyed well deserved coffee in famous ' Indian Coffee House' Shimla with couple of new runner friends.
Having taken the required rest to relax the muscles, visited Kalibari Temple in the evening (about 500 mtr from scandal point on level road). The panoramic view of Shimla from temple complex is mesmerizing. Do visit this place to capture the panoramic view of Shimla from your eyes, you will certainly like it.
Lakkar  bazaar is the place where you can have nice light food little bit purchasing as well. In lower bazzar , one can find few dhabas serving good Indian food. Those found of sweets can relish their taste buds at Nathu's, on lower bazar towards, Indian coffee house with yummy milk-Jalebi.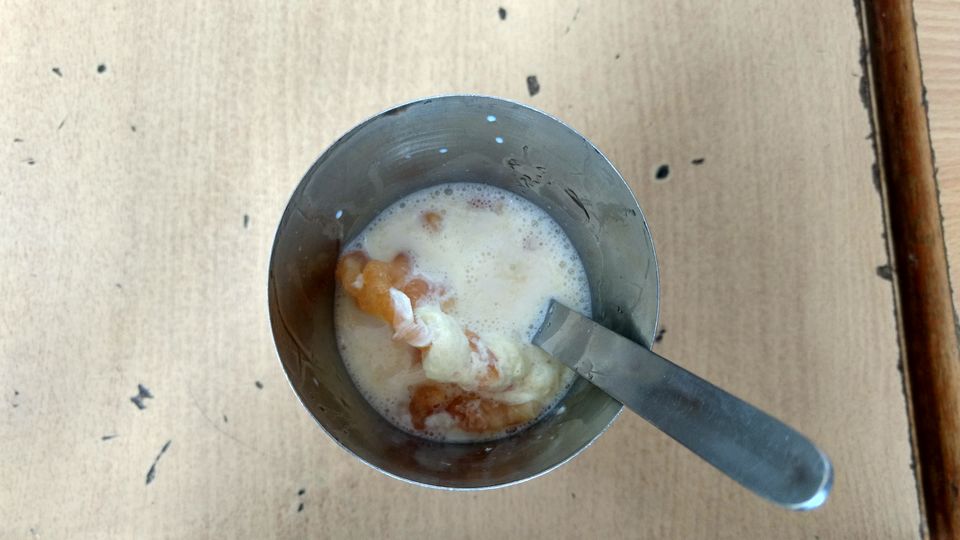 The late in evening back to Kalka through Himalayan queen train passing through dense forest mostly lovely cedar trees and that famous mist of Shimla, One feel like getting down of the train at first available opportunity going back to Shimla to witness the amazing views the atmosphere once again.
However, train moves ahead towards Kalka through Solan, Barog, Dharampur, revisiting the memories of the trip. Those of you not accustomed to running, can take out running out of above trip and enjoy exploring Shimla, can avoid steep uphill and downhill and enjoy the rest of route, whenever you visit Shimla.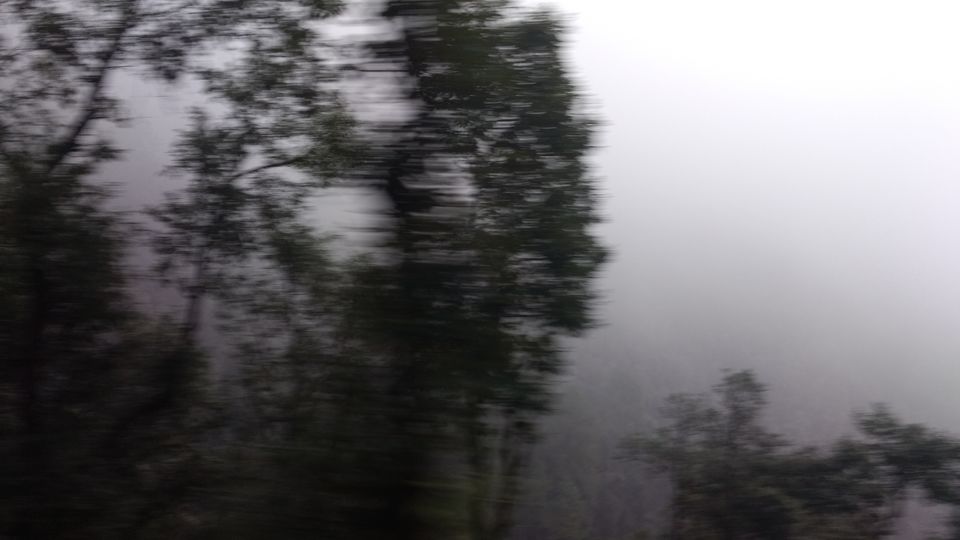 One can add Jakhu Temple visit as well, which I could not scale after the run due to post run fatigue. In fact you can check your fitness level by comparing the time taken by you to walk from Church near ridge to Jakhu Temple with the following chart: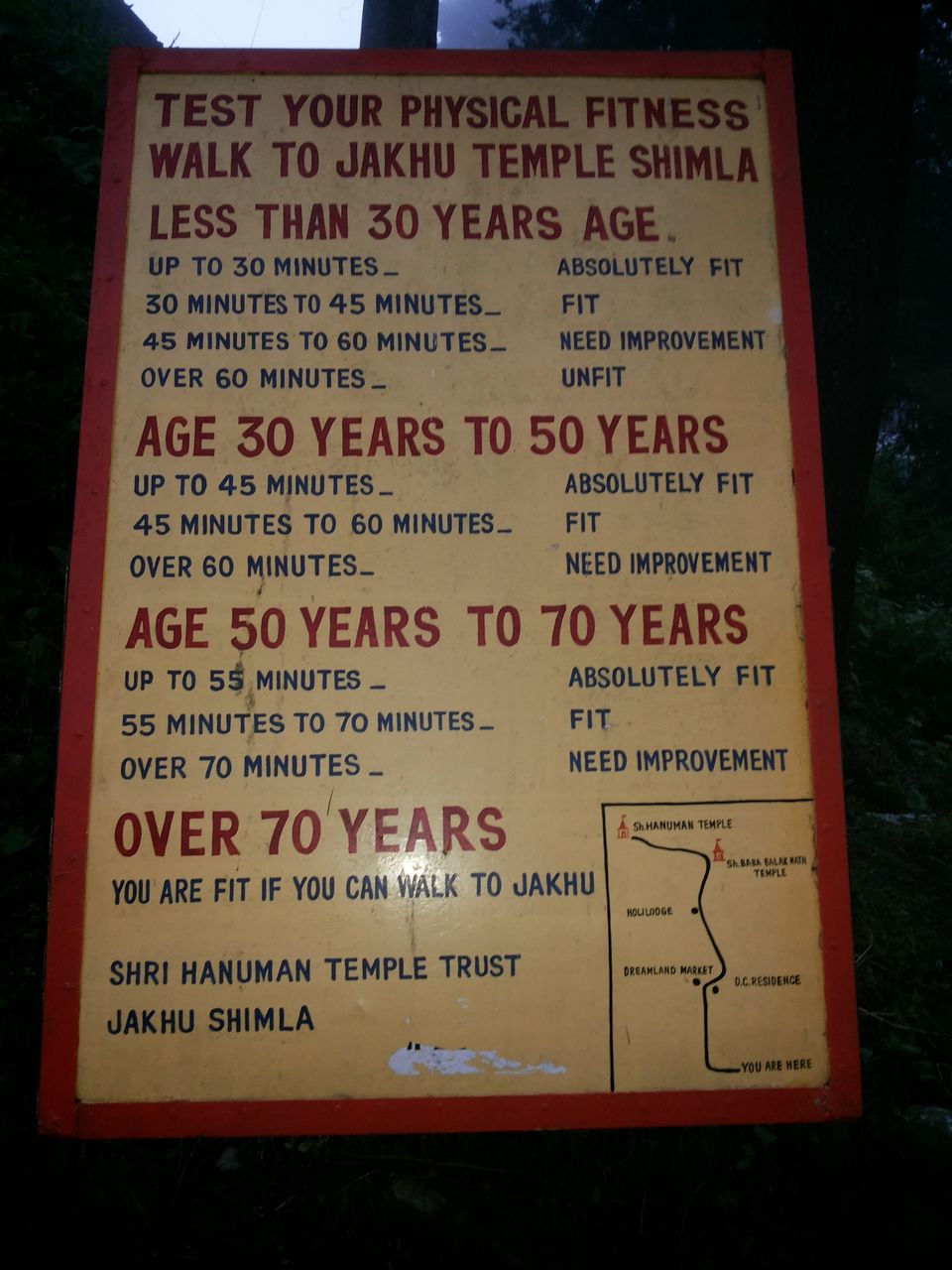 Enjoyed every bit of the weekend.
Hope you can make best use of information provided and visit this breathtaking place soon, try to avoid summer vacations ; ensure that you contribute toward making this city even more green & clean.