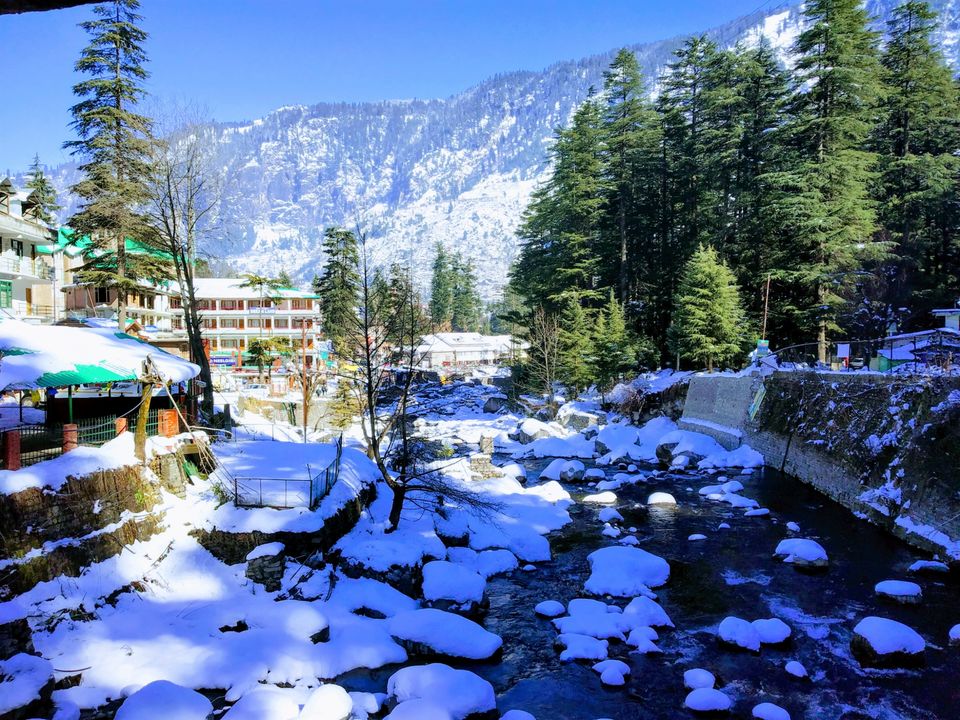 We started our journey from the very beautiful city Chandigarh . We had already booked our seats in Himsuta ( himachal Volvo ). And it was a pleasant ride . Our bus was scheduled at 02:00 hours , so we arrived in Manali at around 11:00 hours . Then after reaching there we first checked into our hotel, and then as it was js a weekend plan so we need to rush and explore most of the beautiful places as soon as we can . And as i have already been to Manali so I know the places , the shortcuts and places where we can eat delicious food .
So after getting ready we went on to the mall road , and after some shopping and exploring the mall road we went for the old Manali .
I have some friends in old manali so firstly we went to his place and there we all had a (ghar jaisa khana). Then after we went for the Manu Temple, it wasn't easy as it started raining and it was steep slope till drifters( a cafe in old manali ).So we finally reached there and by that time it started snowing and it was really wonderful and breath taking view .
And after sometime we returned to our hotel and had a very pleasant sleep . Our first day went really good.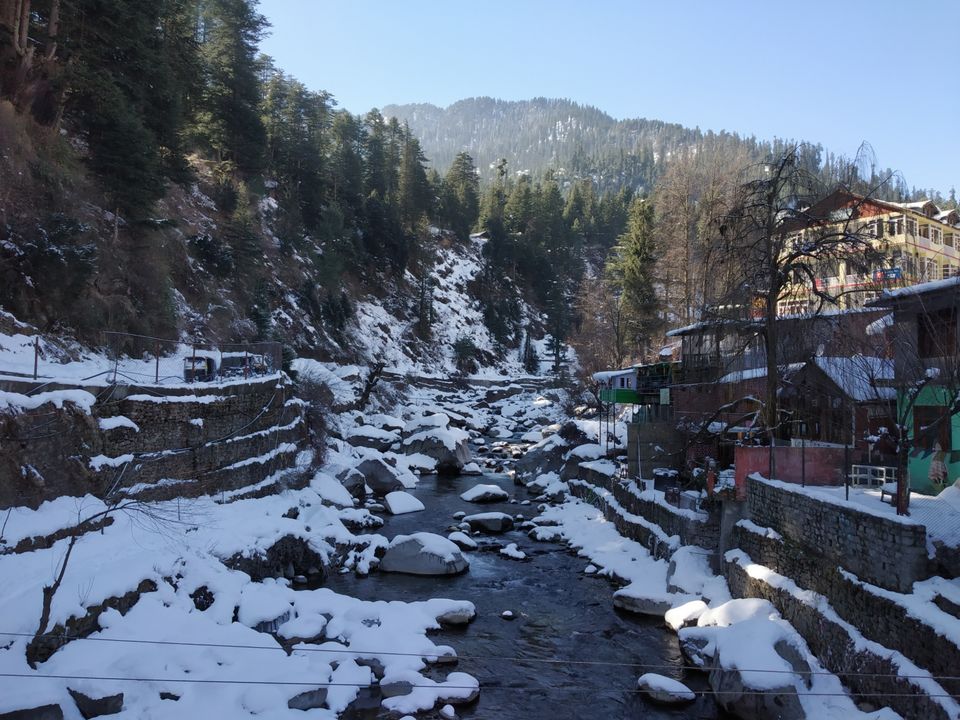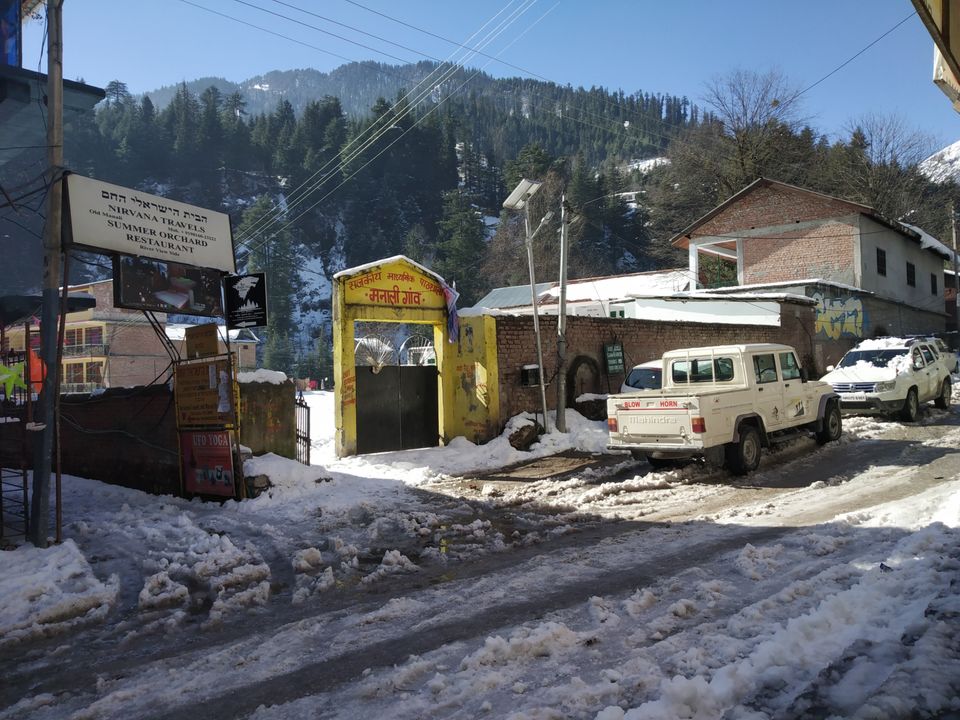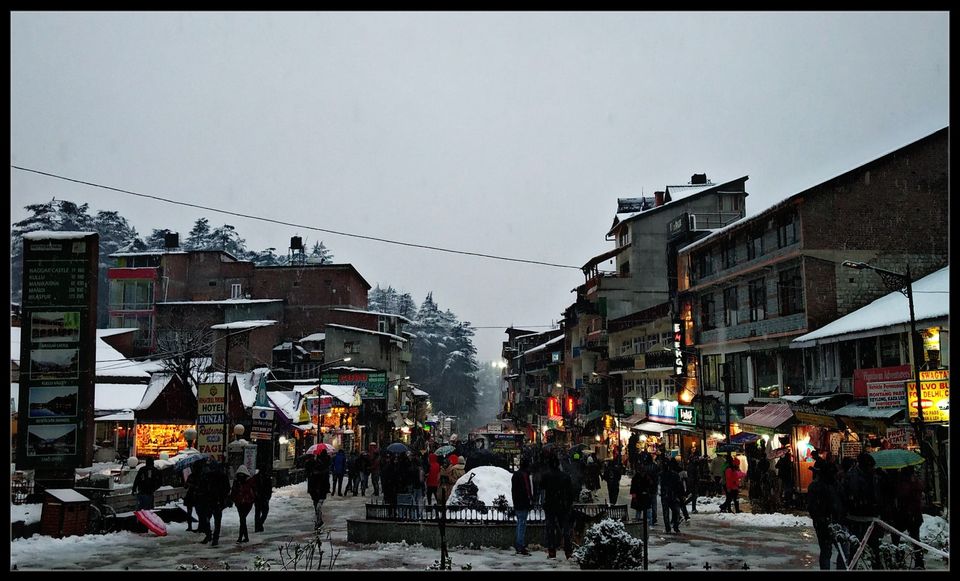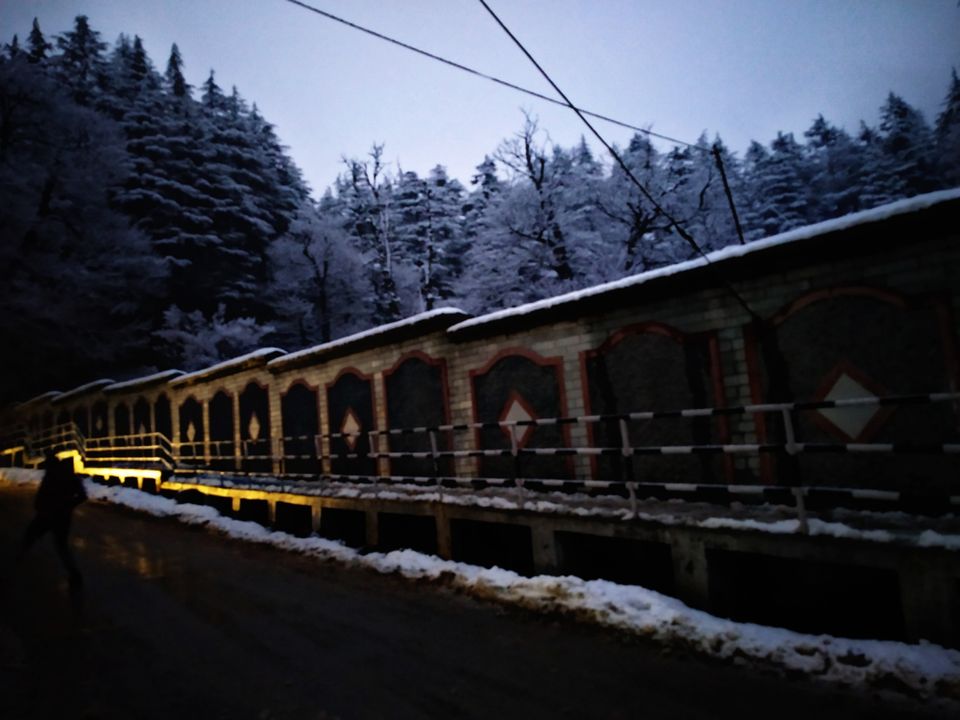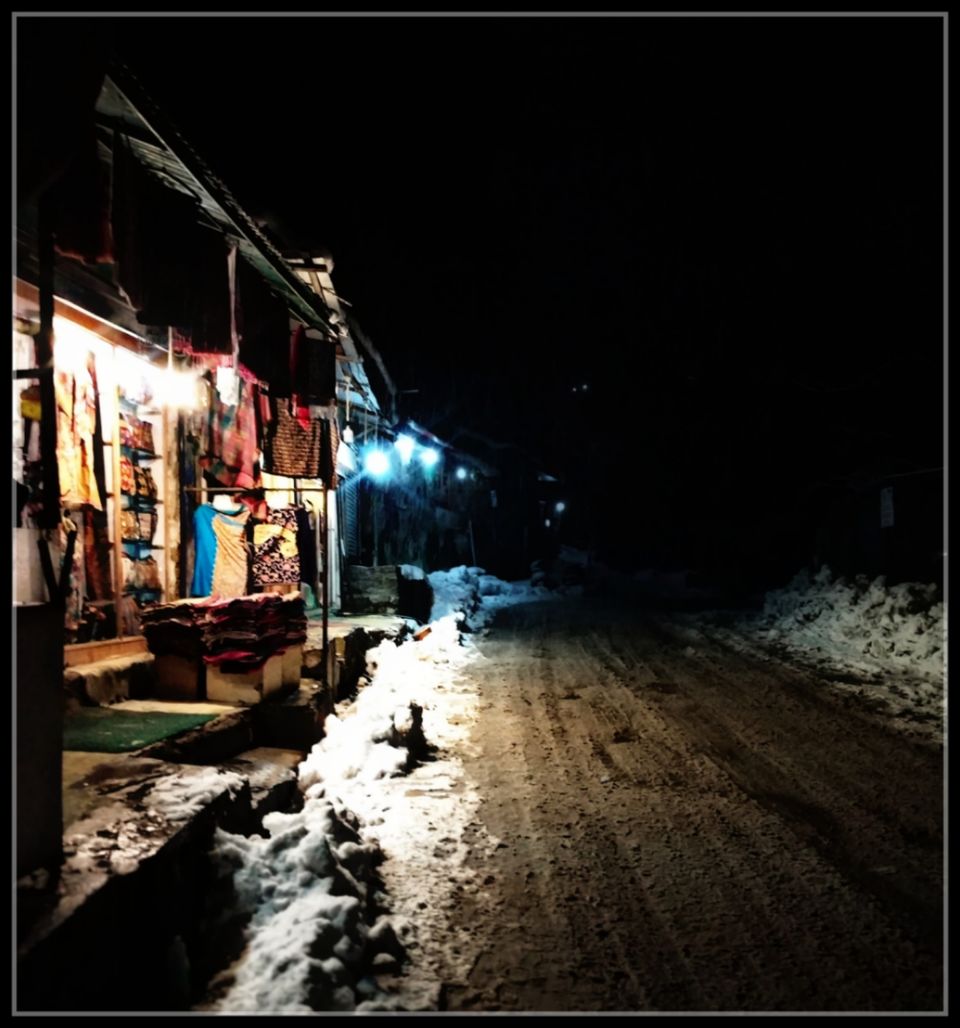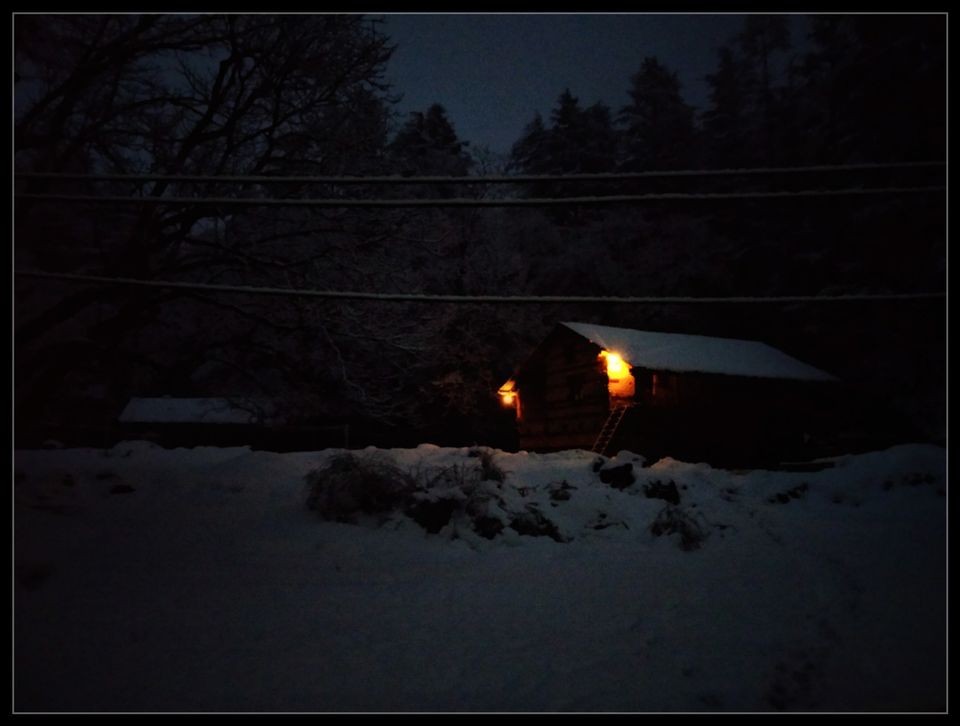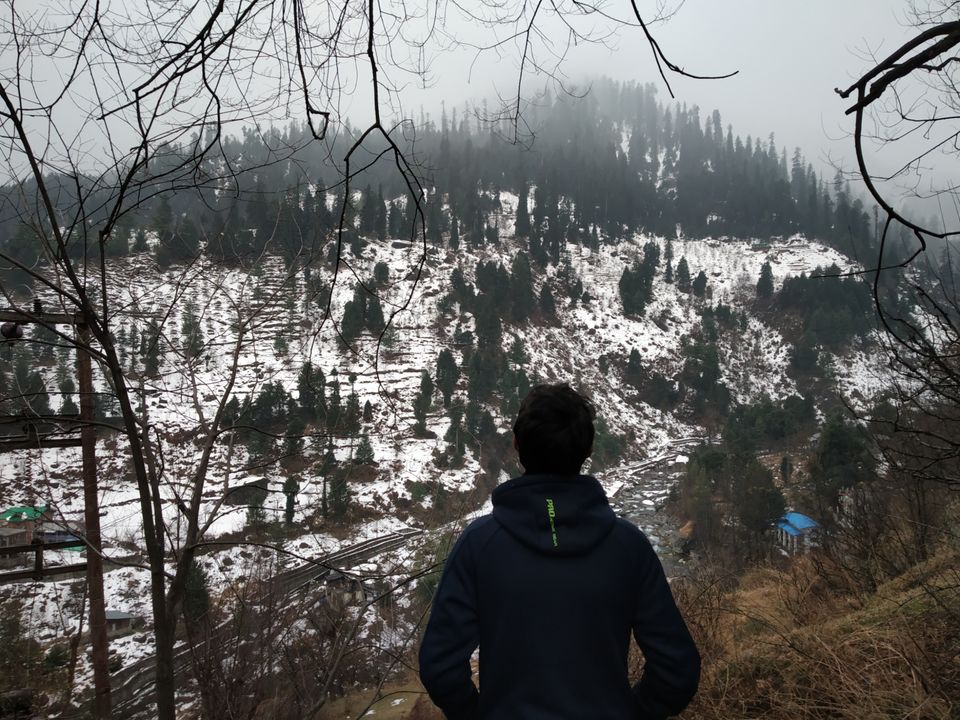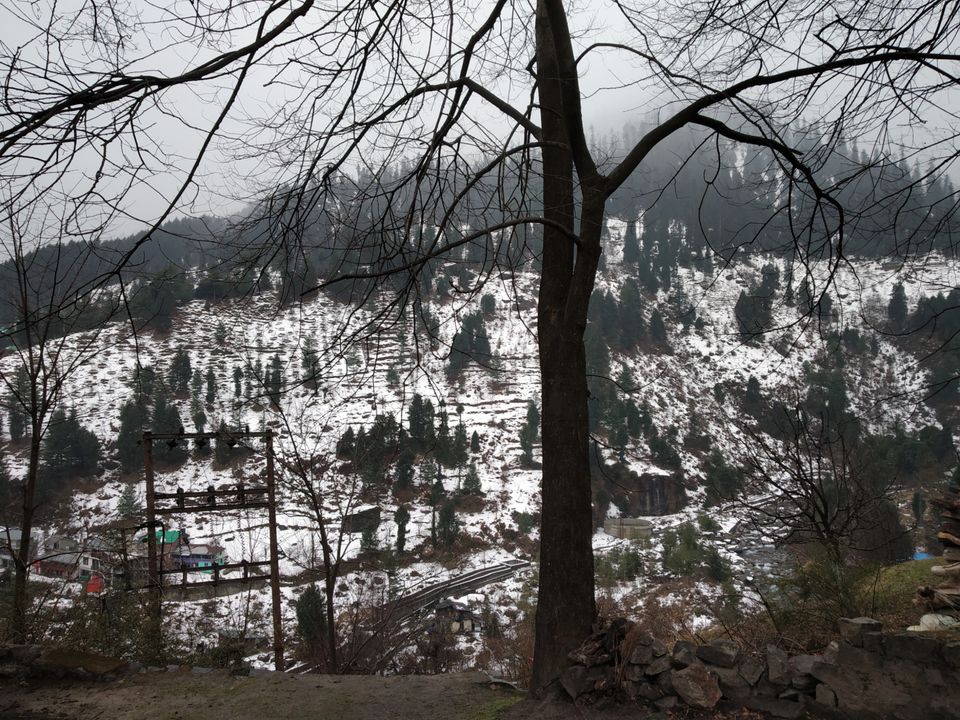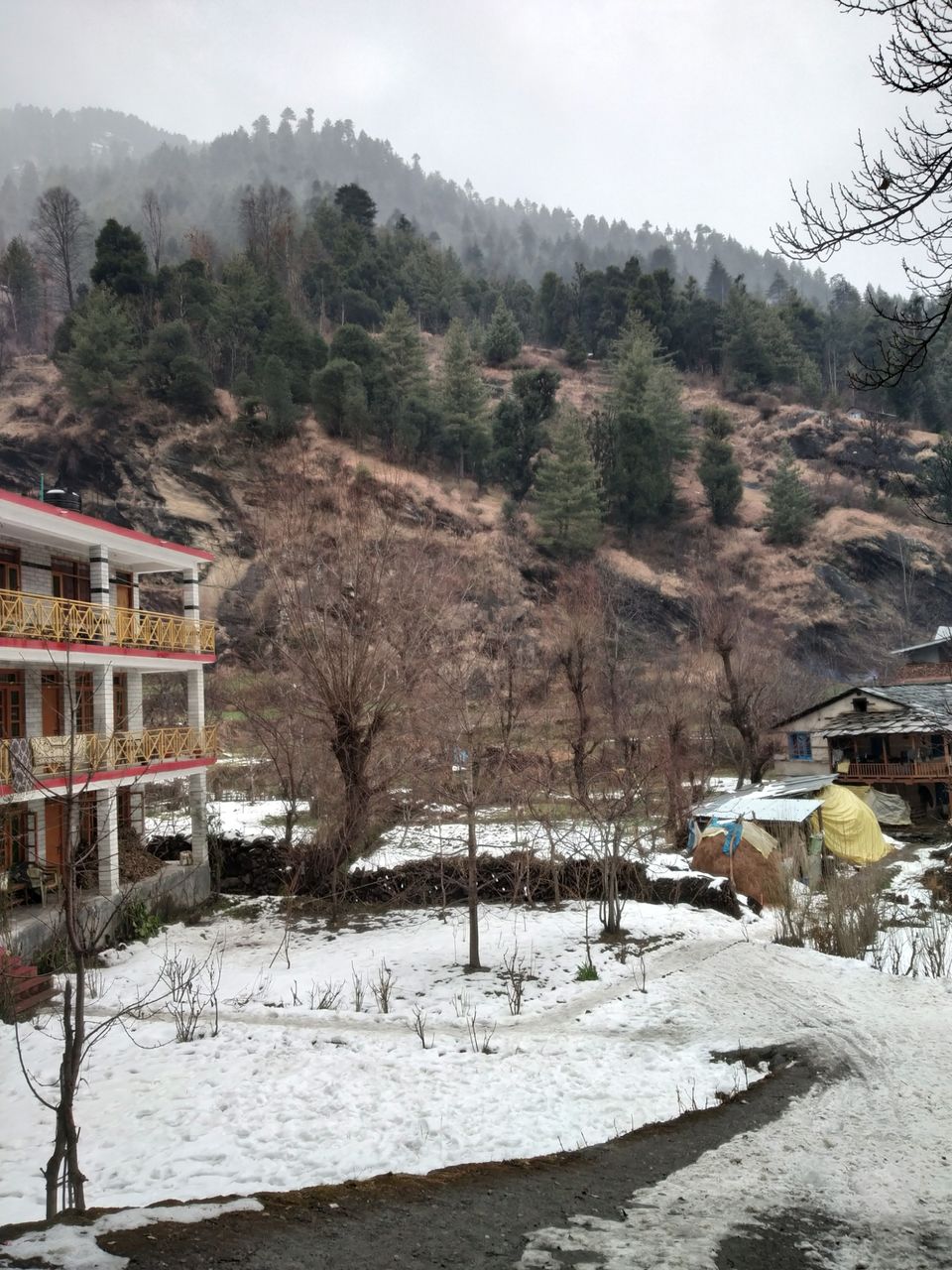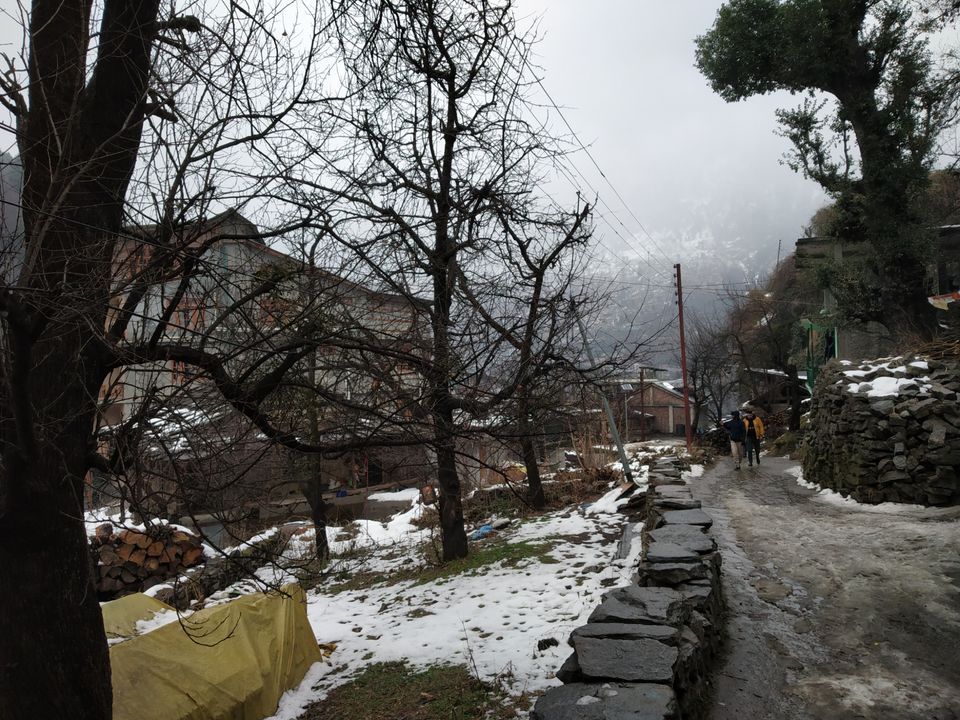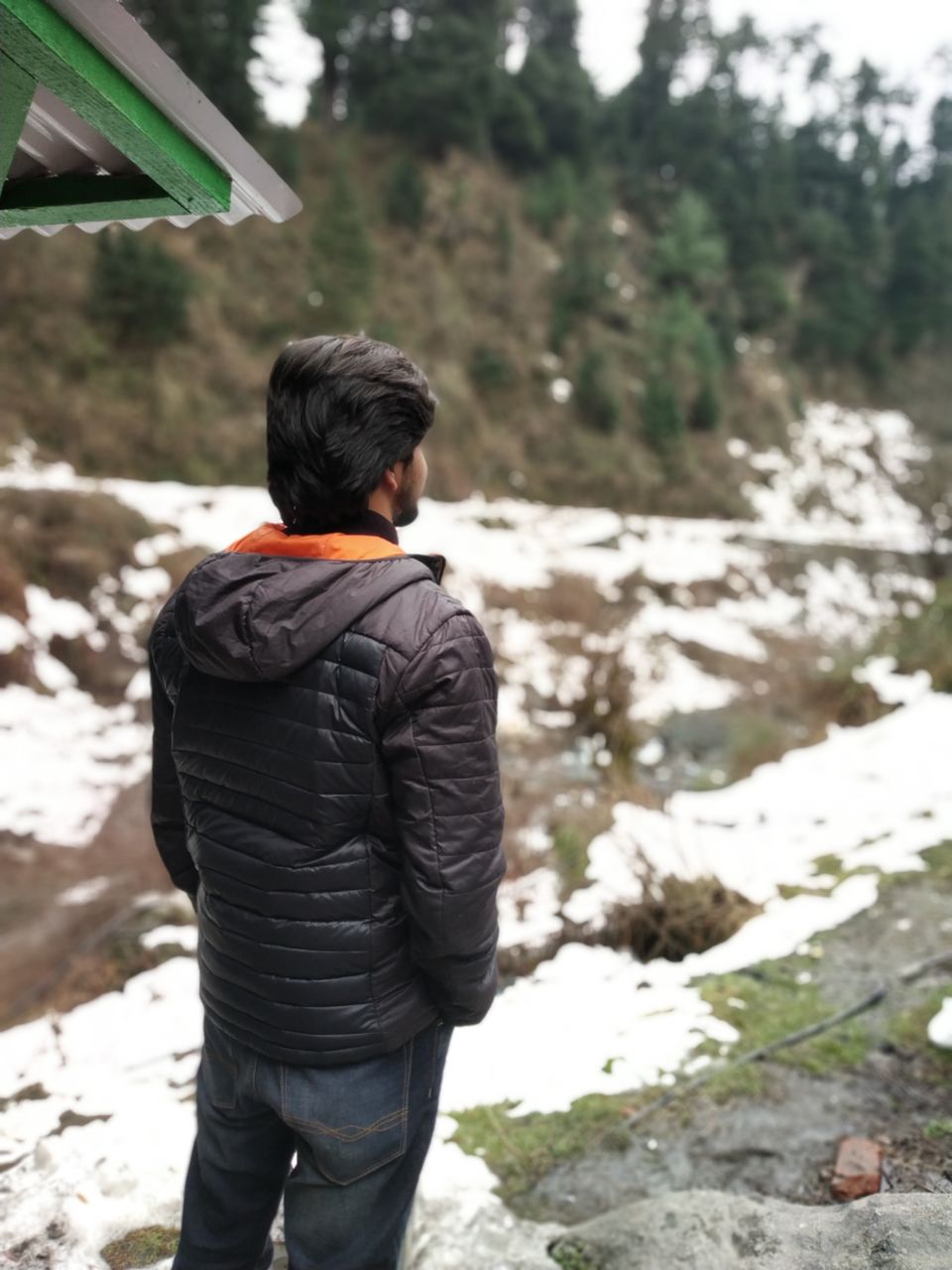 So it was the second day and I had already planned that we will explore Vashisht and the solang valley. But today , the weather wasn't with us . It started raining and snowing heavily so we weren't able to go out from our hotel. And it was snowing since last night and it rained the whole day . So as were not able to move out so we planned something inside our hotel. We played some card games and the whole day  went like this . It wasn't a good a day for us but in some ways it was .
It was I guess 10 in the morning and I was sleeping and whole squad jumped onto me J's to wake me up and to show me the whole new Manali covered in snow. And it was, it really was . At first I was shocked and the very next second I was like Wowwwwww....... That was a breathtaking view.
We were blessed that our room has this Beautiful view . And in the next hour we all got ready and then we were again on the mall road the view was amazing with snow showering on us and the whole city covered in the snow . We then had some breakfast and then we planned to visit the forest, which was on the way to old manali . We captured some beautiful shots there and then after we visited the Hidimba temple .
Our final day at manali was amazing . We all wanted to stay there a bit longer but we had some work so we need to get back by the next day .
This manali trip was the best trip for us. We all enjoyed this trip.
P.s.:- bear errors