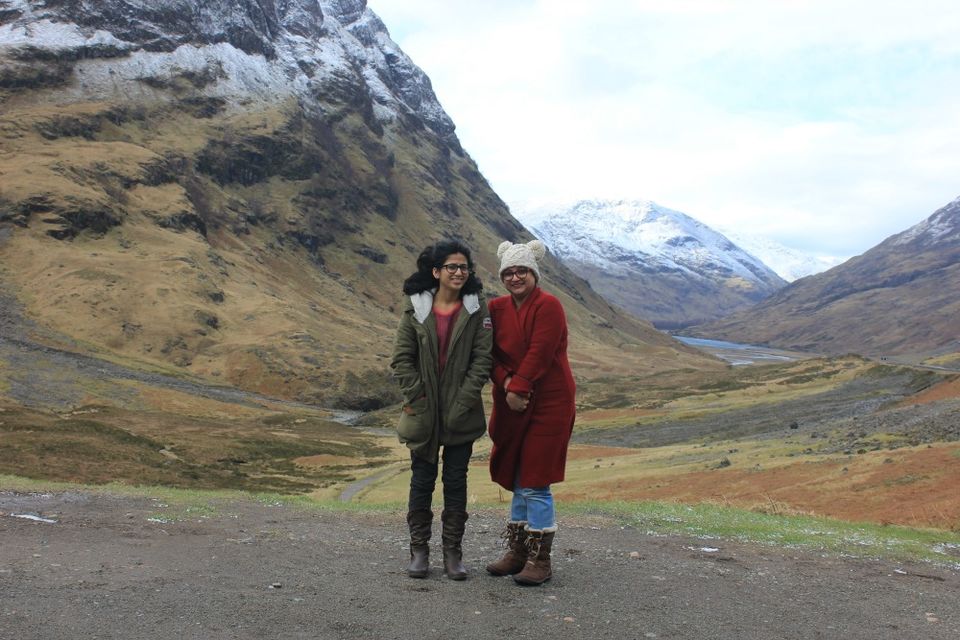 #SwipeRightToTravel
Story of how an extremely shy and socially awkward person like me made friends in a distant land !
I prefer to travel solo for the simple reason that I am not a very social or 'good at conversation' person. I do not want to spoil my own trip or anybody else's by having to deal with awkward silences, starting unknowingly on touchy topics and feeling like a good trip wasted thanks to bad company.
So here I was at 6 am on a cold February morning at London's King Cross station waiting to join a group for a 3 day tour to Scotland. There was a lot of apprehension as I had landed in London just the previous night with no orientation of the city yet. After searching for the guide at the platform as per the instructions, I finally met the African - British guide and heaved a sigh of relief. He was a humorous guy who after finding out that I was an Indian, started with the story of how Bappi Lahiri was his close friend and had picked up the gold jewelry fetish from him ! I am not sure till today if he was serious or just pulling my leg. There was a large noisy Spanish family group with at least 3 generations yelling and talking loudly. I felt like I was almost in India ;) . There was another group of 4 sullen uninterested American teenagers who weren't interested in talking to anybody. And then there was me, standing alone in the group and feeling a little awkward ! I turned around to see if there were more people in this group only to see a very young Indian looking girl standing alone at the group periphery. I hesitantly went ahead and asked if she was a part of the Scotland trip group and was kind of relieved to know that she actually was, what are the odds, right ?
Contrary to my reserved nature, I chatted animatedly with her and was pretty surprised to know she was there with her husband who was buying something at the store on the platform ! She looked way too young to be married and then her husband walked in, another way too young to be married boy :). They looked like a doll couple to me.
Surprisingly we hit off well with each other and the 5 hour train journey to Edinburgh was a breeze. We chatted about our common engineering backgrounds, about my kids, their jobs and new life in London, sharing food they were carrying and much more.
We even picked up a fight with a few very obnoxious English girls who wanted us to vacate the prized table seats on the train. Had I been alone, I would have given in but my new found friends dug in their heels along with the sullen American teenagers who occupied the other table and refused to get up, dragging in the guide and the train T T in the fight :). What fun it was watching the Indo - American collaboration aboard a train in UK !
We reached Edinburgh in the afternoon and after checking in the B & B decided to explore the city. They were conversant with the culture, tipping etiquette and everything else in UK and graciously let me tag along with them :). They very much reminded me of my younger sister and her husband and I was so glad to be in their company.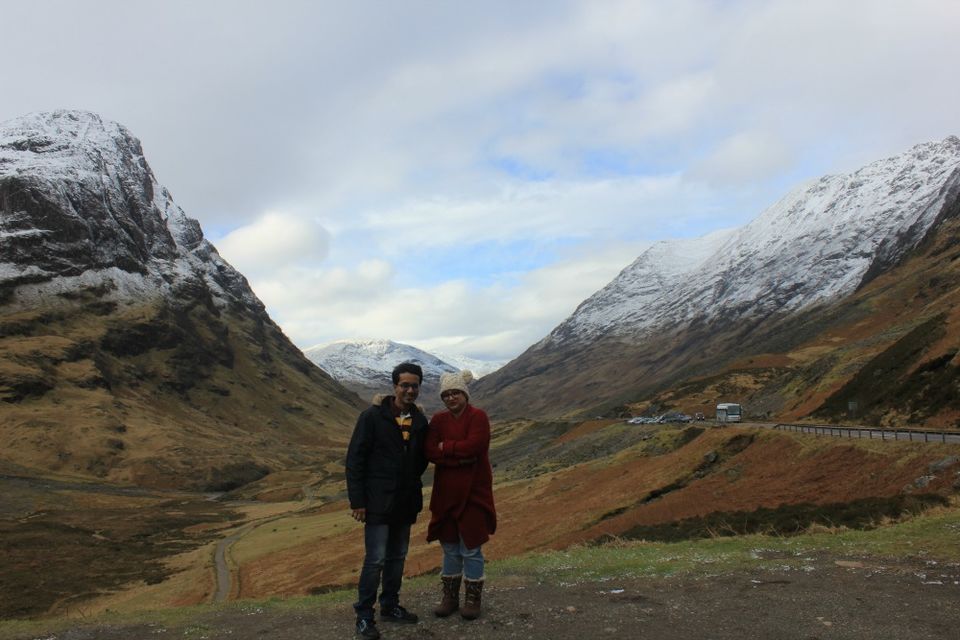 After a much delayed lunch thanks to an overly friendly gentleman in a local pub we made our way to the medieval city of Edinburgh and hiked up to the Calton Hill to get some majestic views of this fairyland !
We were supposed to go for a ghost tour which I was not keen on going as I am scared of any and everything haunted; to which they responded by telling me that they would make noises through the wall we shared between our rooms at midnight to scare me. I threatened to sleep in their bedroom if they did and that cured them of all ideas to get to any hanky-panky at night :)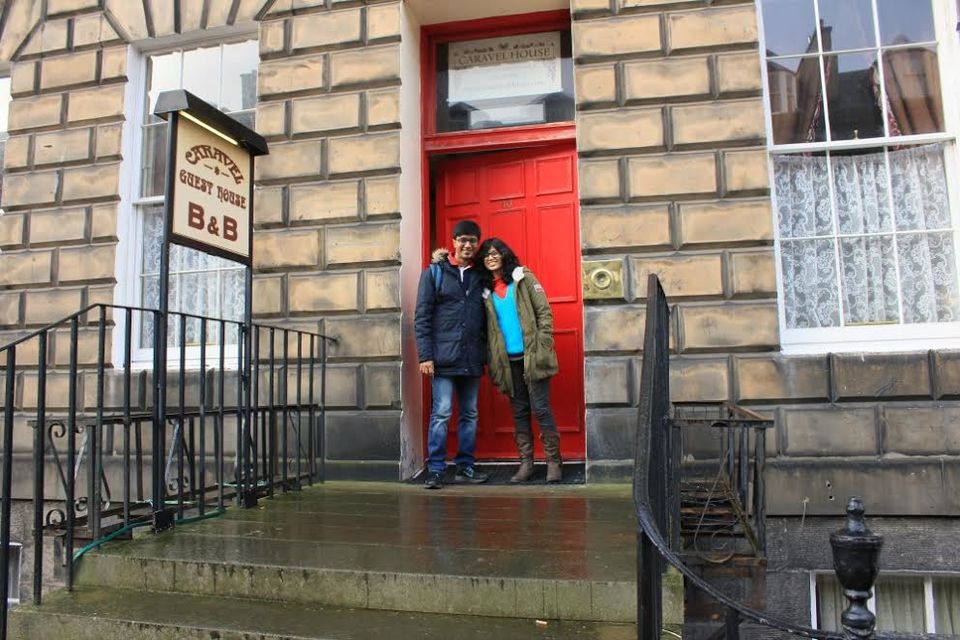 After spending 2 amazing days exploring Edinburgh and Scottish Highlands, we were back in London on day 3 and I had gained two friends alongwith some amazing memories and experiences to cherish. I am super happy that we didn't forget each other after the trip as it happens usually and have stayed in touch :).
Hope to meet them sometime soon in future and create more memories.