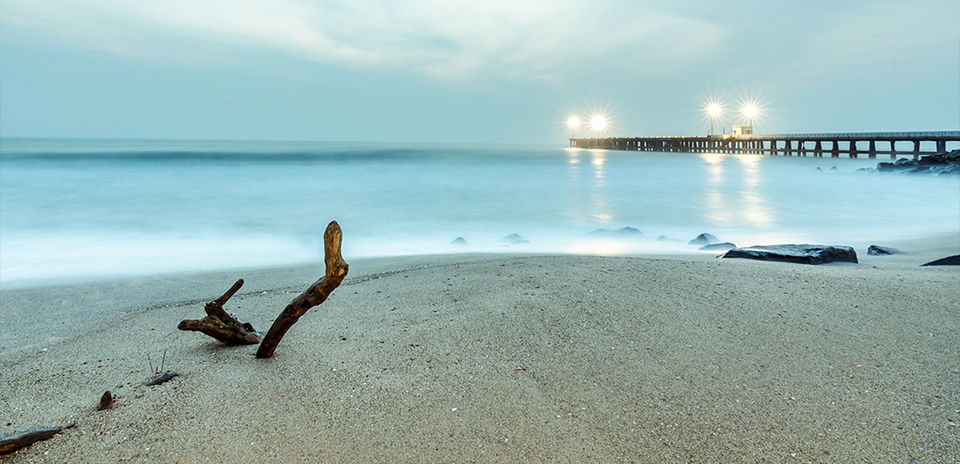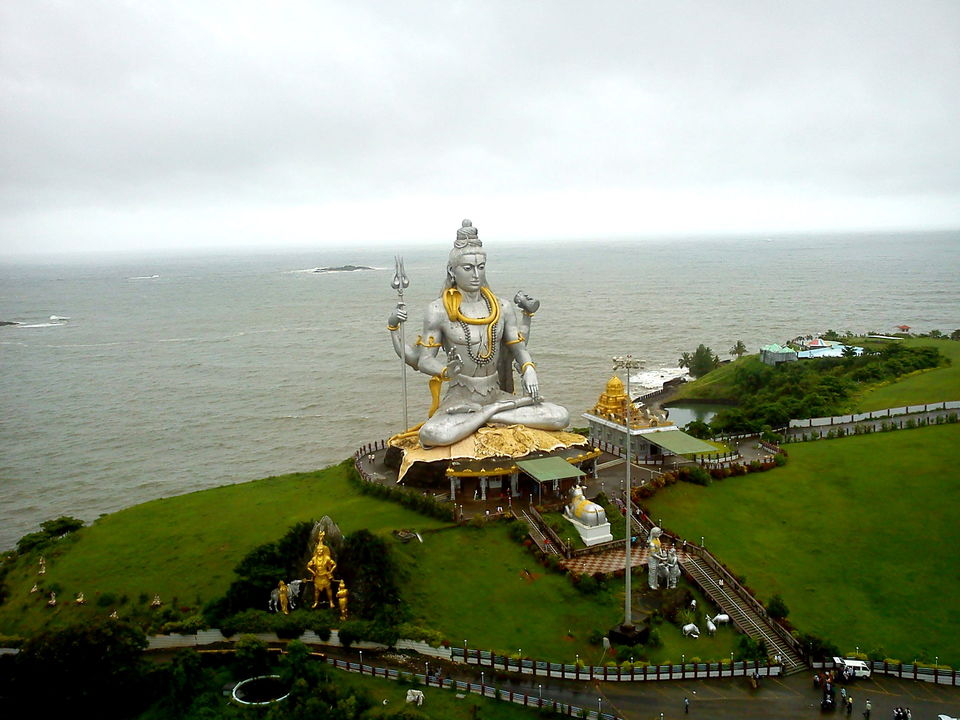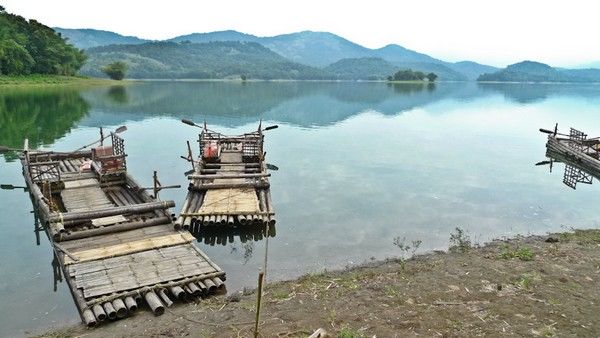 December just happens to be my favourite time of the year. It has a sort of old school charm to it. I don't know if it's the weather, the holidays, the yummy plum cakes or the beautiful decorations all over the city. It's time for Christmas and New Years, time to pamper yourselves, time for New Year resolutions and of course time for a long overdue holiday.
Here is a list of places around Bangalore where I would love to spend New Year's Eve.
Pondicherry!
Distance from Bangalore : 380 kms
Many people relate Pondi to Goa. They couldn't be more wrong. Pondi's serenity is unmatchable. From the Promenade to the cute French colony bakeries to Paradise beach to Auroville, there are so many versatile things you can do here. If your family or friends circle have different interests but you all want to spend the holidays together, then this would be a perfect place for you to choose.

Credits : Pondicherry Tourism

Credits : The Blueberrytrails


KABINI!
Distance from Bangalore : 250 kms
If Kerala is the only place that comes to your mind when I say scenic backwaters, then you definitely need to visit Kabini. The backwaters of the Kabini reservoir are known for their lush grasslands and abundance of wildlife. You can stay at a tent or a luxury 5 star resort – spoiled for choice much? The beauty of this place is best enjoyed through safari rides in the Nagarhole forest or picturesque boat rides on the river itself. You'll get to witness elephants bathing in the water, a variety of exotic birds, crocodiles basking on the river bank, etc.

Credits : Jungle Lodges

Credits : Orange County


Masinagudi!
Distance from Bangalore : 230 kms
Being in the wild excites you? Then this is your place. You can stay at a tree house overlooking the picturesque Madumalai Tiger Reserve. You can go on safari rides and spot wild bison, deer and if you're lucky the majestic tiger itself. You can also visit the elephant camp and witness these adorable mammals being bathed and fed. The Nilgiri hills surrounding Masinagudi are also home to some of the most beautiful tea estates. Rest assured, you'll get to spend a beautiful new year's eve in the wilderness of Madumalai Forest.

Credits : Safari Land Resorts

Credits : Forest Hills


CHIKMAGALURU!
Distance from Bangalore : 250 kms
So you're not a tea person? I got you covered. This beautiful little district is the coffee haven of Karnataka. Lush greenery is what comes to mind when you think of this place. Also if you're the kind of person who wants to celebrate the New Year by summiting a peak, then Chikmagaluru has 3 such wonderful peaks for you – Sheethalagiri, Baba Budangiri and Mullayanagiri(Highest peak in Karnataka). The wettest place in Karnataka – Agumbe is also part of this district. Also worth a visit is Kudremukh peak known for deep valleys and pristine forests. You can also club the host of Hoysala temples dotting this region along with this trip.

Credits : Nandita Photography

Credits : Indian Roots


Dandeli!
Distance from Bangalore : 480 kms
Adventure sports is your thing? Dandeli offers you just that and much more. You can go kayaking and river rafting on the Kali River. You can also take a leisure boat cruising along the river. It also boasts of many places where you can camp under the stars and ponder on. You can visit the Syntheri rock which is a 300 ft monolithic granite. Also worth a visit is the Sykes point from where you can witness a splendid sunset with a view of the deep valleys and the gushing Kali River. Plus the majestic DoodhSagar falls are so close to Dandeli, you just cannot miss them.

Credits : Dandeli Trip

Credits : Holiday IQ


Gokarna!
Distance from Bangalore : 520 kms
Basically a temple town. Umm guess again! This beautiful tiny town has become a popular destination famous for its rocky beaches. It has 5 consecutive beaches and you can actually trek from one to the other – Sounds interesting? Gokarna has a reputation for star studded skies. Imagine New Year's Eve, cold sand under your bare feet, the sound of the waves crashing against the rocks and the Milky Way to gaze upon. Also don't forget to visit Namaste Cafe, famous for its unparalleled views of the Arabian Sea. A short drive from Gokarna is Murudeshwar, one has to visit this place for the magnificent Shiva statue set against the vast Arabian Sea. There are also scores of temples around both these towns worth paying a visit.

Credits : Silicon India

Credits : Wiki


Palakkad!
Distance from Bangalore : 420 kms
A small city that lies near the Palghat Gap (A low mountain pass in the Western Ghats). The drive to this place surrounded by the Nilgiri Hills and the Anaimalai Hills is such a pleasure. You can visit the Parambikulam Wildlife Sanctuary to try your luck at spotting a tiger. The Malampuzha dam and gardens are a major attraction. Do not forget to visit Kava which is on the other side of Malampuzha dam and offers spectacular views of the reservoir. Nelliyampathy is a small hill station surrounded by tea and coffee plantations. Pothundy Dam is the gateway to this hill station. Seethargund is a place nearby with a fantastic view of Palakkad down below.

Credits : Yentha

Credits : Iris Holidays
So what are you guys waiting for? Go on, pick up the phone, make a reservation and head out!
Hope you all have a wonderful New Year's.


This trip was first published on Nomadic Mortal.
I haven't been everywhere, but it's on my list!
                      - Susan Sontag