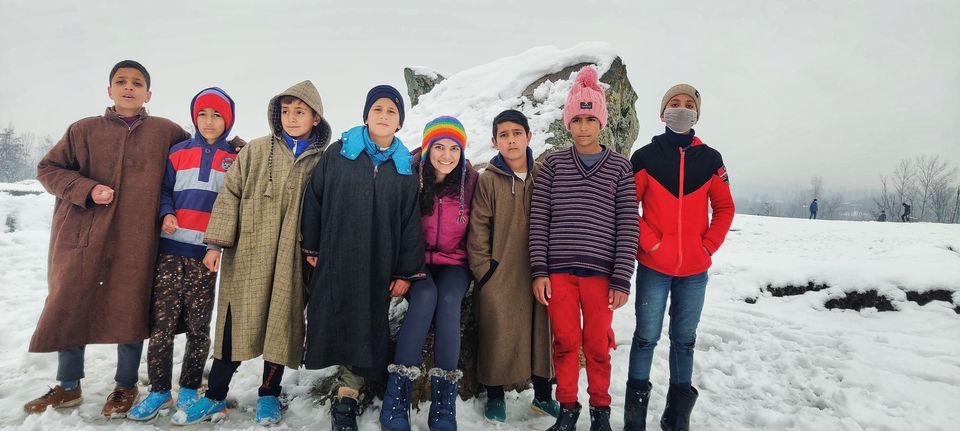 I was telling my friends in Kashmir, about how the conversation with anyone who knows I've just returned from Kashmir..will go:⠀
⠀
So, did you go to Gulmarg?⠀
"No."⠀
⠀
What about Sonamarg?⠀
"No."⠀
⠀
And, Pahalgam?⠀
"Naaa.."⠀
⠀
Then where did you even go?⠀
"Burzahom!"⠀
Wait, where's that and what's it famous for again?
⠀
What is Burzahom?
Burzahom/Burzahama is an archaeological site, just about 16 km from Srinagar city. It happens to be the northernmost excavated Neolithic site of India.
Discovered first in 1939 with a few bones and stone tools, further excavation carried out between 1960 and 1971 revealed the historical significance of Burzahom.
What's special?
This beautiful place gained importance over four periods of history - Neolithic periods I & II, Megalithic period and Early Historical Cultures. People settled in different housing structures across these four periods. As an example, in the Neolithic period I, people lived in pits and in Neolithic period II, this evolved into pit chambers that were filled up and plastered with mud.
Make sure you visit the small protected shelter area where you can see one part of an old pit structure and you can also read about the historical significance of Burzahom there.
How to get here?
The easiest way is to hire a car from Srinagar city as no regular public transport service comes directly to this site. Or, if you're like me, you'll make friends and tag along with them!
Bonus
Your visit to Burzahom can be clubbed with a visit to the University of Kashmir's Central Asian Museum as it contains skeletons and many artifacts recovered from Burzahom.
Either ways, whether a history buff or not, the peace you'll find at this place, is just unimaginable!
Check it out for yourself!