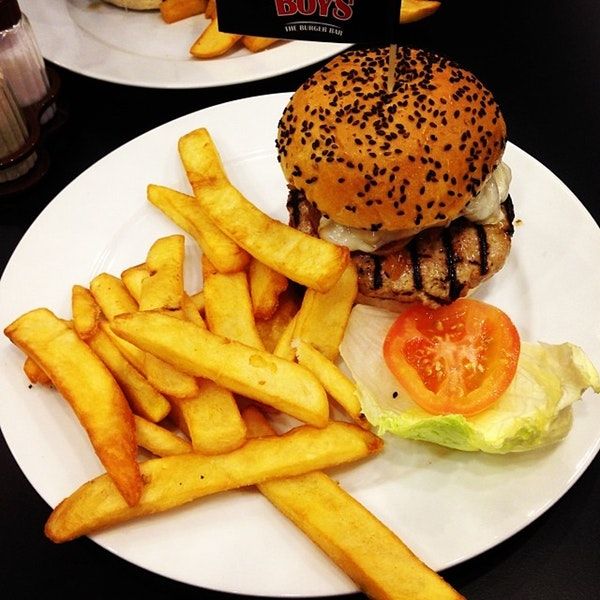 Burgers are not just about the famous fast food chains like McDonalds and Burger King in Malaysia anymore. There are several local outlets here that will serve you some of the best burgers in town at value for money. These local joints make burgers that are a mix of local and international flavours. These joints have become so famous that they have received the government go ahead to remain open 24 hours. From pork burgers to chicken patties, the joints have some of the most delicious and juicy burgers that will leave you licking your fingers. These joints are open till late at night and hence bus travel is the safest option if you are planning to visit these joints late at night.
The buses that ply in Malaysia are well known throughout the world for their punctuality. I personally recommend you to book your bus tickets from https://www.redbus.my/ as it will spare you the ordeal of carrying cash and change with you all the time. You can pre book your bus tickets, pay for them online and just forget your wallets at home. Traveling by bus is catching up with the Malaysians in recent times thanks to low cost and reliable services.
Burgertory at Subang Jaya
It is located in the section 15 of Subang Jaya. This area has a good network of roads and has regular bus service. Instead of splurging money on a cab, reaching here by bus will be th best option. The joint is quite famous for its pork burgers. However you might want to watch out on your calorie count. Nevertheless if you overeat, make sure to walk to the nearest bus stop. Will save you a few bucks and burn your calories too! Talking about the decor of this joint, it looks similar to an industrial warehouse. It has some self-made seating, warm lighting and steel fittings. The entire interiors have been designed by the owners themselves!! The owners have made the most of the available space they had. Burgertory believes in the do it yourself approach and makes its very own sauces, buns and burgers. During weekends the burgers are completely sold out before 9 PM. So if you want to relax and eat here make sure to drop in on a weekday if you are planning to stay till late
Fat Boy's Burger Bar at Avenue K
This place is quite famous for its unique menu of burgers and burger combos. It is the most visited burger joint in Malaysia. The burger combos here are huge in portions and taste absolutely delicious. The combo which is the most famous among the patrons here is the Bleu Peppercorn which is a juicy beef patty that has cheese all over it! It is topped with crispy iron rings and sesame seeds. You have the option to choose from whole wheat, honey oat bun and white sesame. To add to it you can complete your burger with some of their sauces and peanut butter.