You have to be authentic and not just focus on the notes. I prefer a student to average but who is struggling to a "wanker" who has facilities and therefore allows himself to be idle, even if he has 20 average.
We must also stop seeing the adult (teacher, school life ...) as the enemy. All have gone through school and all know the pitfalls in which to avoid falling. If they are demanding, it is because they are interested in you and think that you are worth it.
We must dare to speak of difficulties. A student is here to learn. He has the right to plant himself, he has the right not to understand, he has the right to have trouble, he has the right to ask for help, he has the right to be encouraged. He does not have the right not to try.
We must think in terms of class and not individuality. If you quickly understand the course and talk to your neighbor: are we sure that he understood? Or are we not a little responsible for his mess at the evaluation. And after, students are using outside helpers for their studies (see here some of them).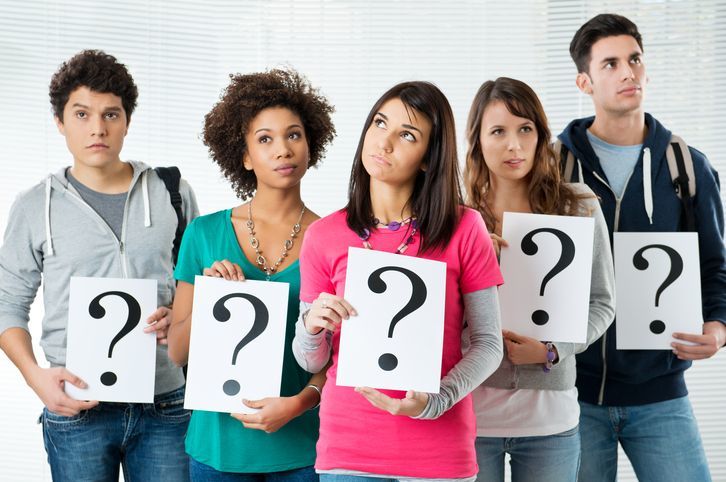 Beyond the traditional instructions of discipline, investment, rigor etc, it is necessary to think long term and to keep in mind that it is the school which is contained in the life and not the life which is contained in the school. We must always do things keeping in mind the pleasure we take in doing them and the meaning we give to things. The school with all its merits has "massacred" tons of people for whom what is done is not necessarily interesting, obvious, consistent. Everyone is not the same, we can say what we want, I know many elephants that were deeply destroyed by the "right" and "democratic" instructions to climb the tree while it was a breeze for the monkey... For years, hello the damage.
I would say, make sure to know your cognitive style, to put the school in its place (give it enough importance but not too important either ...) and build the school around your life and not your life around the school ... Make sure from an early age to listen to this inner voice that tells you to follow this path outside called, what do I know, work in a bakery, become even better at Lego, start making movies.
Do what you love and love what you do! Pleasure is the key, the constraint is the enemy who will continue to pass some teachers and/or some students for "the bad guy".