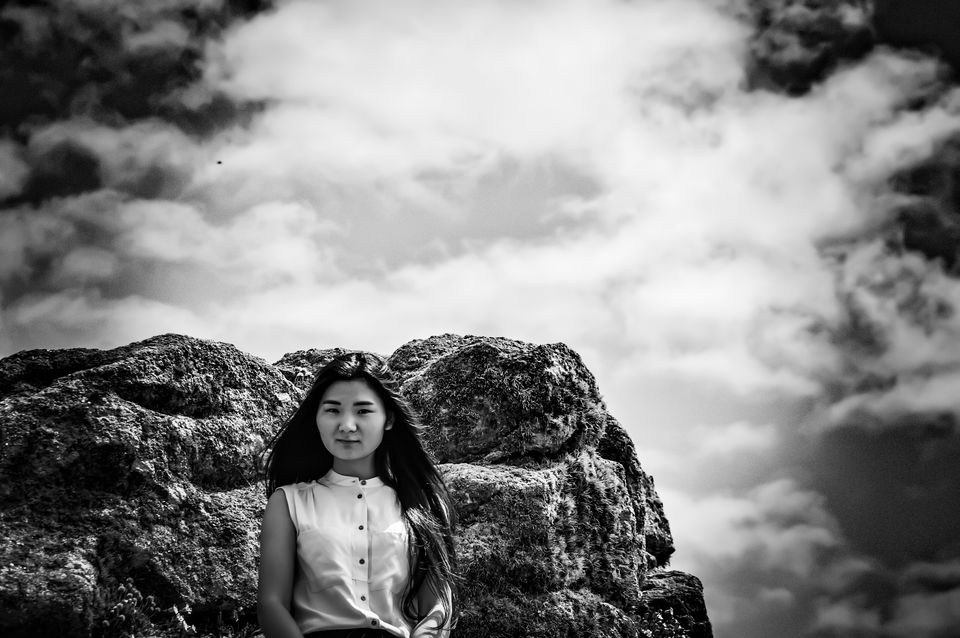 Sure, I was already in a new country by myself for my higher education. But when I did come, my mom came to drop me off, settled me in the University accommodation and left only after a week. At least she was familiar with the place that she was going to leave me in, for the next two years. But who knew, I was up to no good. In fact, WE were up to no good. It wasn't for nothing that I grew up reading about Moony, Wormtail, Padfoot and Prongs, except they had the Marauders map and we had the European one.
Youqin Chen came to the UK to complete her post graduate studies in tourism and management and met me in the one storey hostel accommodation that we shared. In fact, when I said I was up to no good, it was actually until that day. I had spent my life immersed in fat Engineering text books and had no inclination to travel. We only had a brief conversation the day we met about why we liked our course and where we came from. Not being the social party buffs, we would find each other in our room in the evenings and would acknowledge the presence with a friendly nod or a warm smile. However, the real ice-breaker was when we decided to pay a visit to London in the month of November in 2015. The dream city was just 40 minutes by train from the University and we had a wonderful time that day. As we walked around Trafalgar Square, Youqin explained her plans of travelling across Europe in March. Obviously, it all sounded very exciting and I wanted to go with her too.
But wait. What about the havoc and chaos the thought would create in our families?! Well, we faced the same crisis, when we told our parents that we were going off to Europe with each other for two weeks in March. In the end, I suppose they were just glad that we weren't going alone and let us go on our first ever European expedition.
All was very well for the first two days. Spain was our first destination and we had the most amazing time escaping under the sun and happily clicking the best pictures of both of us in exotic locations, away from the harsh winds of England. While in Spain, we even ditched the mainstream tourist hubs and moved away to north western countryside towns that were close to Costa Brava. Starting in Girona, we headed to the roses beach in Costa Brava. From there, we made good use of the cheap hop-in hop-off bus tickets to nearby medeival villages like Besalu and Banyoles.