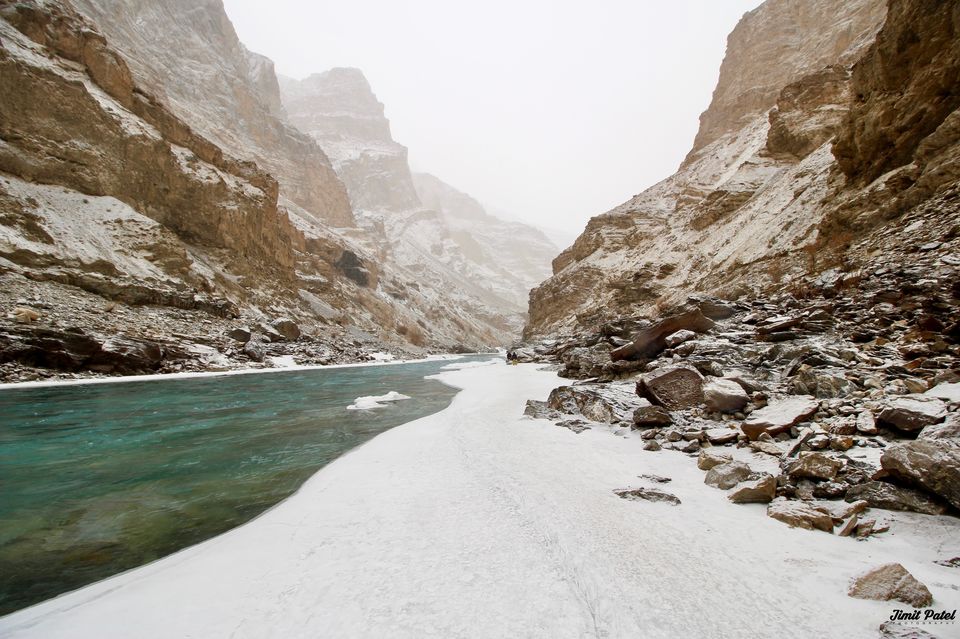 Chadar trek in known for its unpredictable nature. The chadar can form or melt overnight. This is how you continue when there's no chadar formed.
It's little bit risky but trust your trek guide or leader. They'll make sure you're completely safe.
Watch the video to know how we took a detour when the chadar was too narrow to walk.